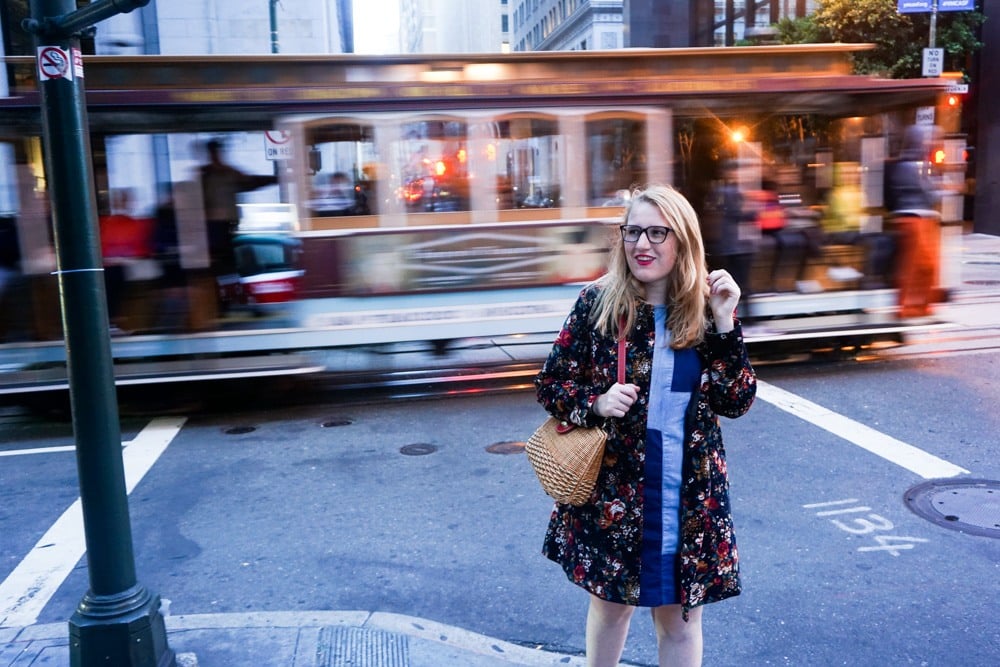 When Bob's Steak & Chop House reached out to invite us to try out their menu and I said a big " HELL YEAH!" A good steak has always been Robin and my way treating ourselves on a special occasion. Since we were due for a date night, and my birthday is next week, we were happy to treat ourselves to some good old fashioned Texan steak.
If you haven't stopped by Bob's Steak & Chop House, you're missing out. You can find most of them in Omni hotels, this one in the heart of Downtown San Francisco. The California Street cable car runs out past front and if you grab a seat by the window, you'll have excellent people watching. The place itself also has a very interesting history. It was all started by a Texan man named Bob who had a huge passion for steak. When you sit down for a meal here, you'll find that the focus is all about the meat. The dishes are simple, but delicious. A little salt n' peppa on the meat, creamy smashed potatoes, and a giant carrot in the middle. Fun fact, as a kid, Bob was like most of us and hated his food touching, so his mom would use a carrot as a separator. That tradition carried over into the steak house.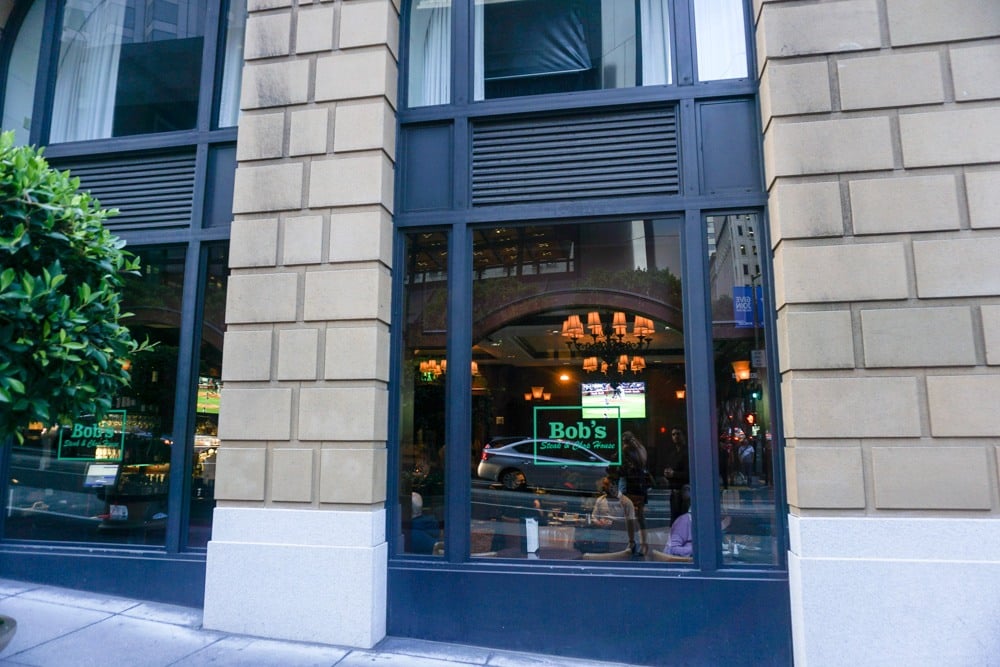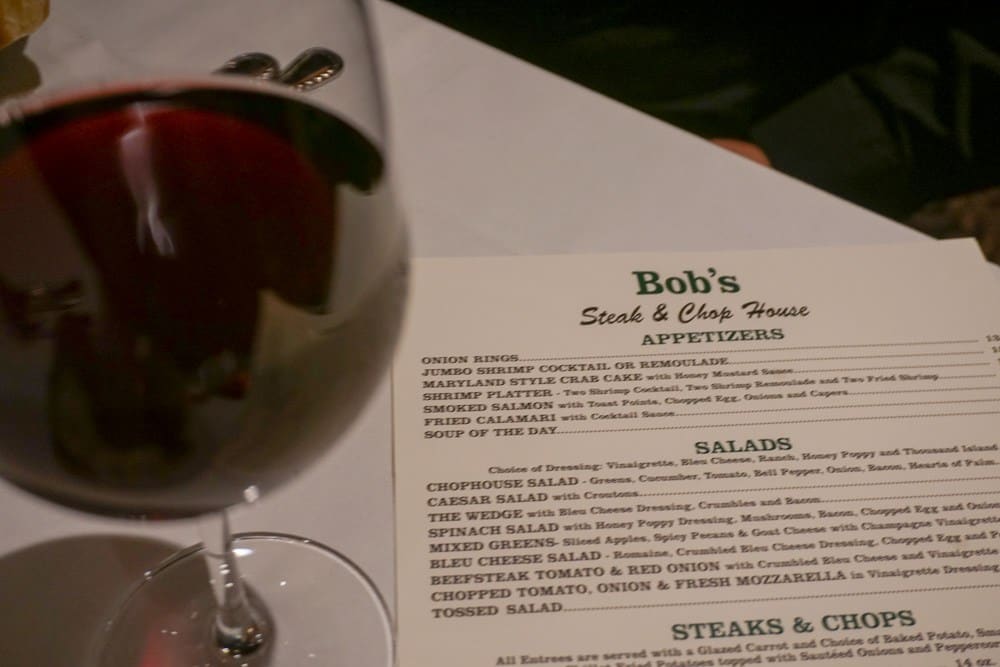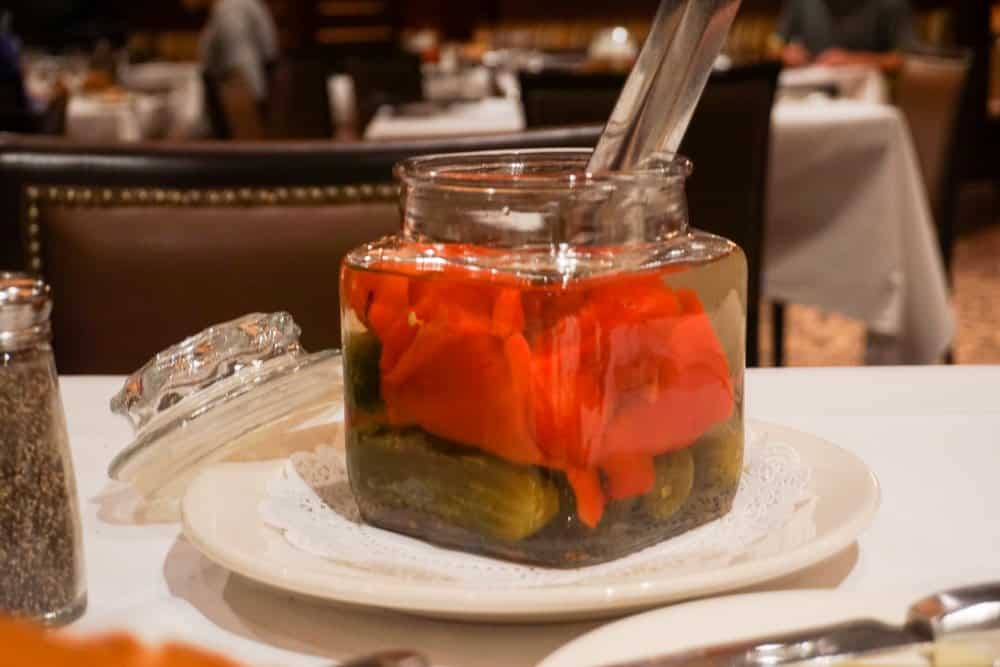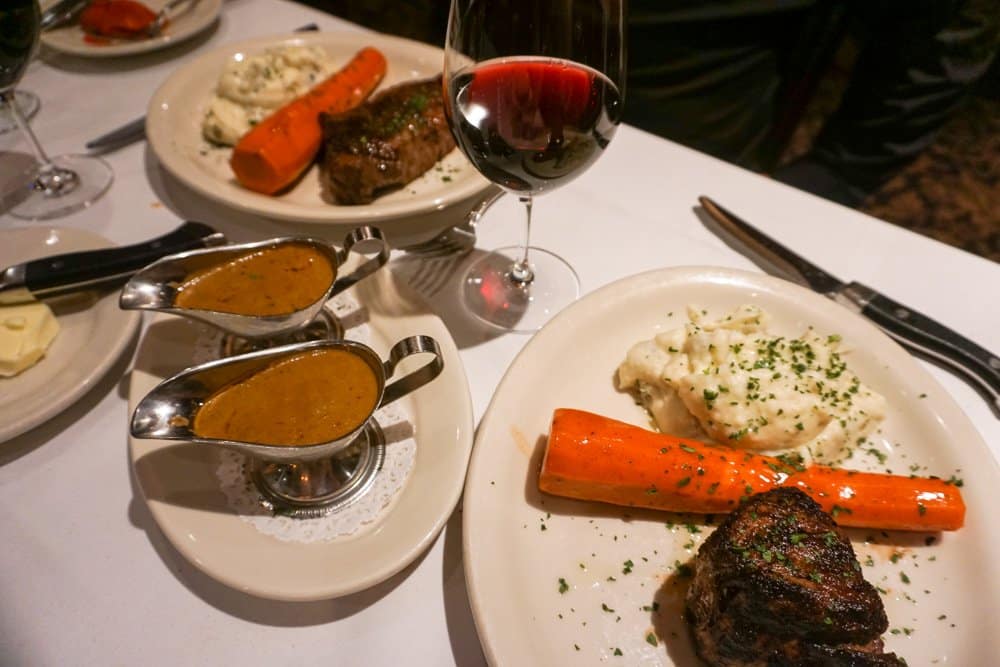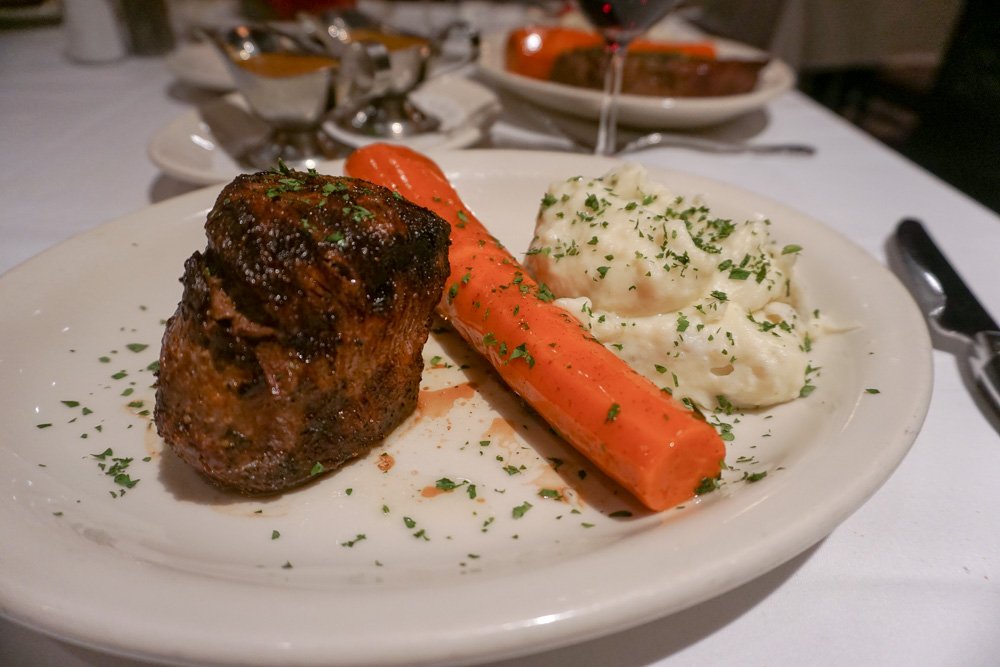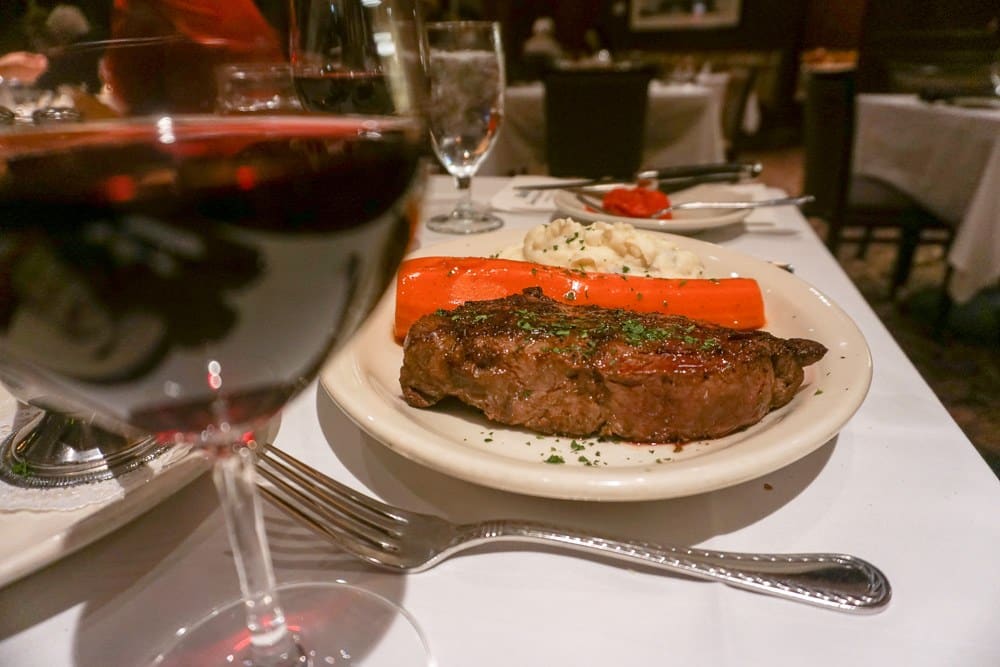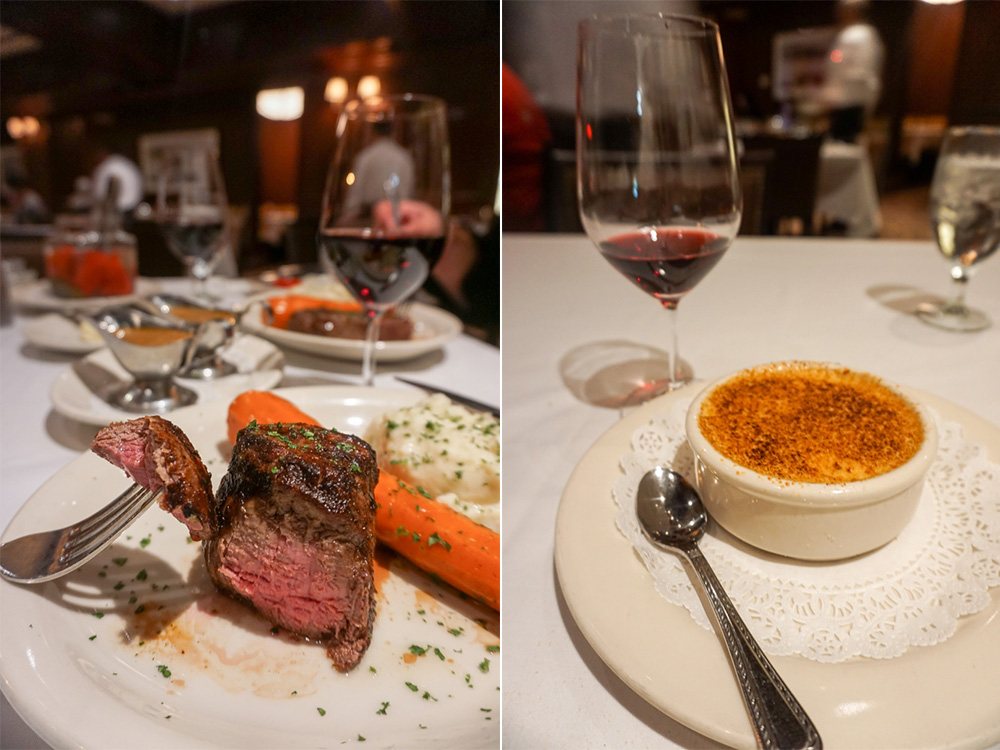 I ordered the Fillet Mignon and Robin got the New York Steak Strip. Both were amazing, but I like the softness of the Mignon a bit better. We both got smashed potatoes and I had a hard time not drinking the gravy right out of the sauce boat. Honestly, the best gravy I have ever tasted (the secret it apparently in peppercorns!) The carrot had a nice cinnamon glaze on top, rounding out this meal in a very tasty way. We both had a glass of Napa valley red to compliment our meals and shared a Creme Brulee for dessert.
When you stop by, make sure to take advantage of Bob's generous wine pours and order gravy for your potatoes. I'd also recommend trying the Fillet Mignon or the Prime "Cote de Boeuf" Bone-in Rib Eye, a house special. And don't forget to sample some house-made pickles for a salty treat.
Thank you to Bob's Steak & Chop House for providing a complimentary meal. All opinions are my own.