I love summertime in San Francisco. Karl the Fog sucks, but it's also bougainvillea season! So many of the houses are covered in these beautiful flowers. Pink and purple galore! Feeds the soul of this flower lover.

Robin and I went to dinner at the Presidio Social Club and took a walk around the neighborhood beforehand. The sun was just starting to peak out, so it was a nice summer evening. I wore this red sweater from Target, white pants from Uniqlo and tied my hair back with a headband from Headbands For Hope. For every headband you purchase, one goes to a child in need!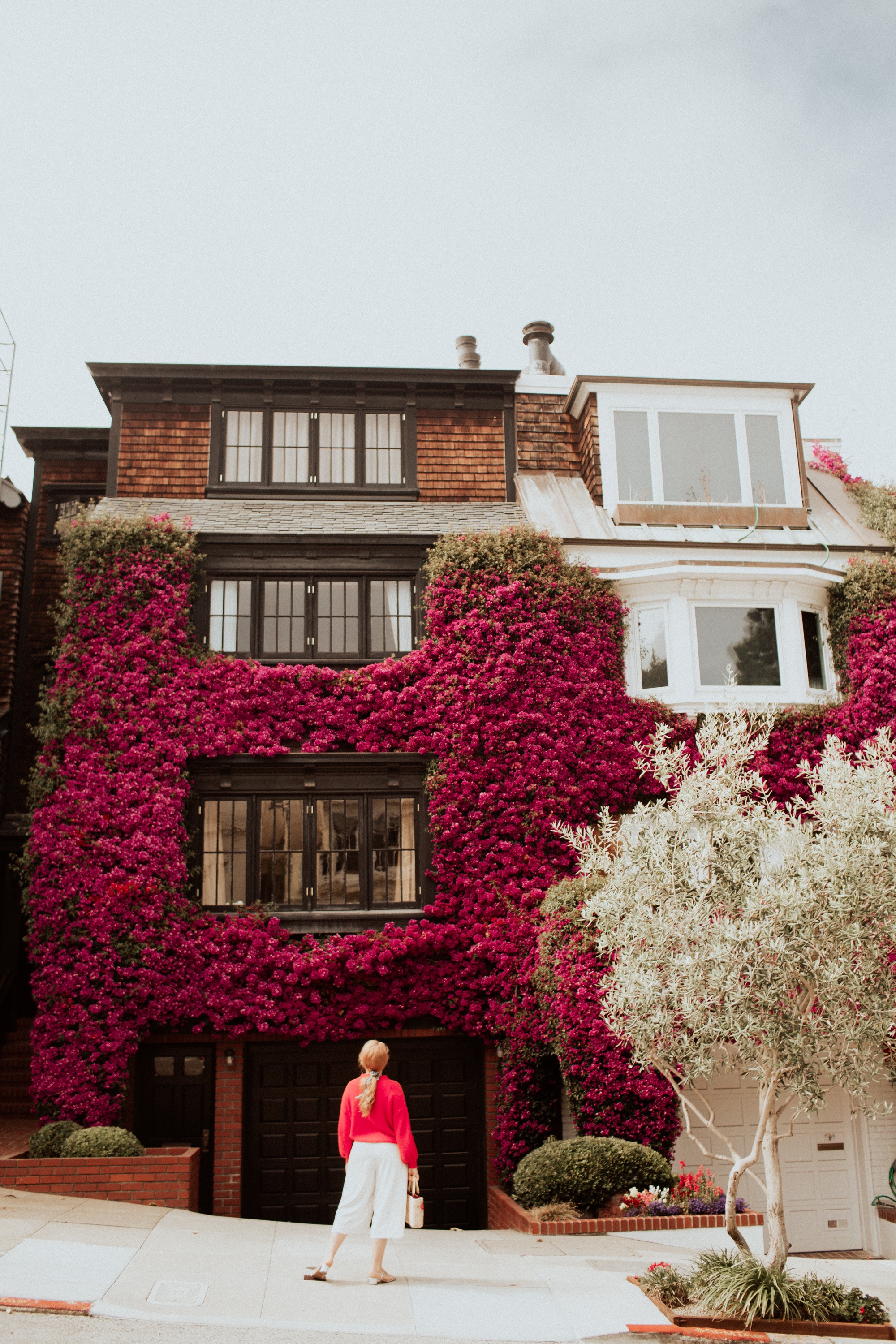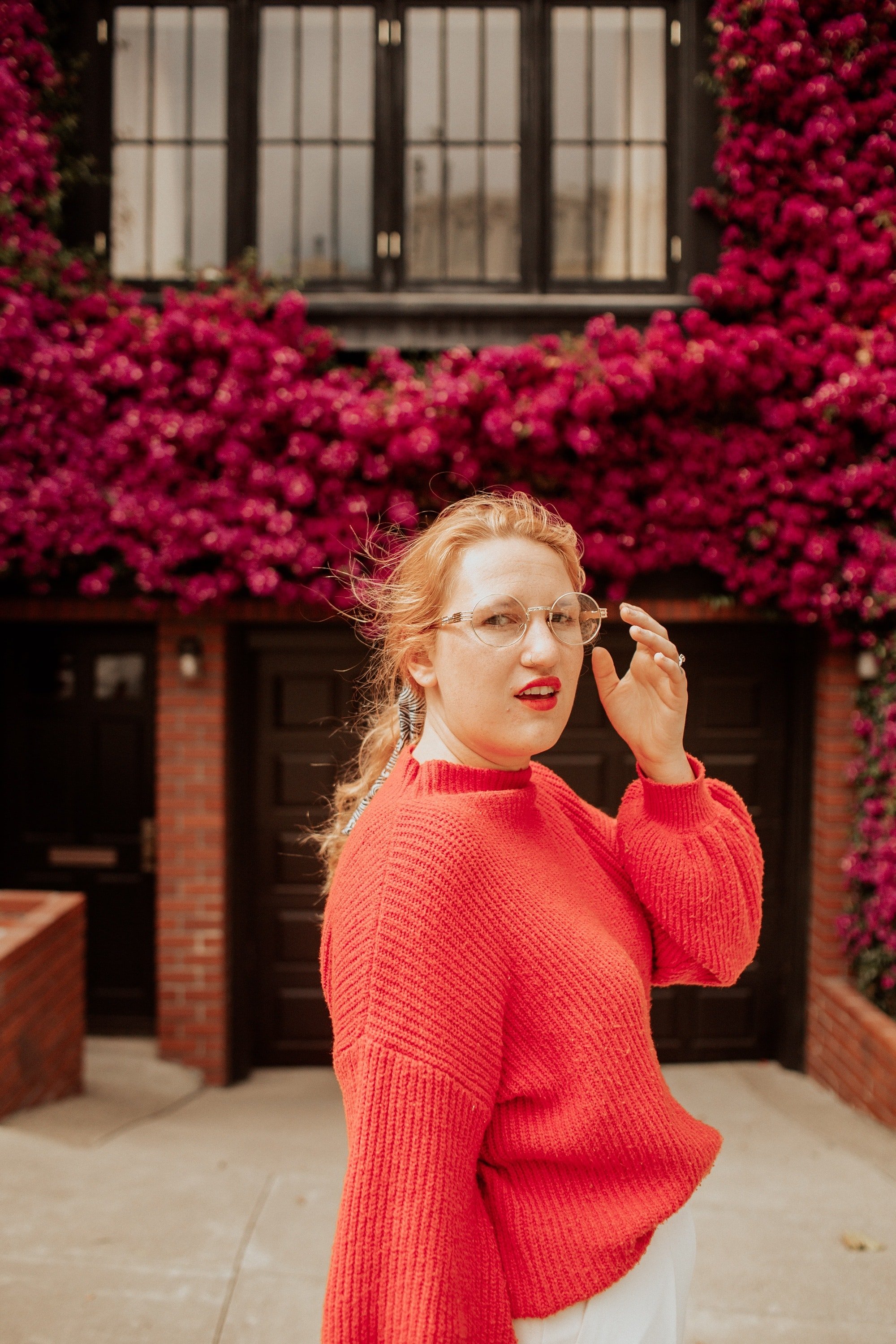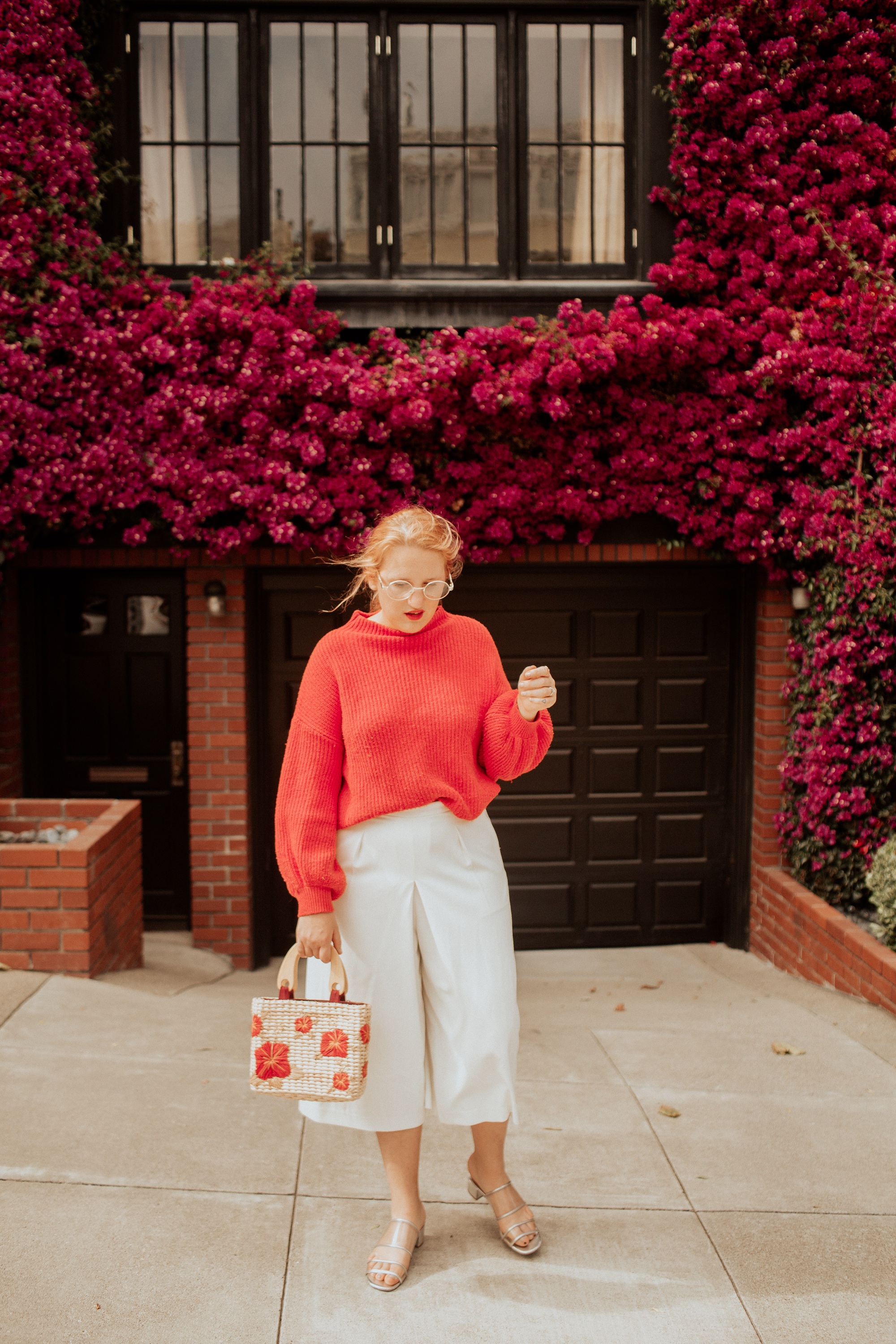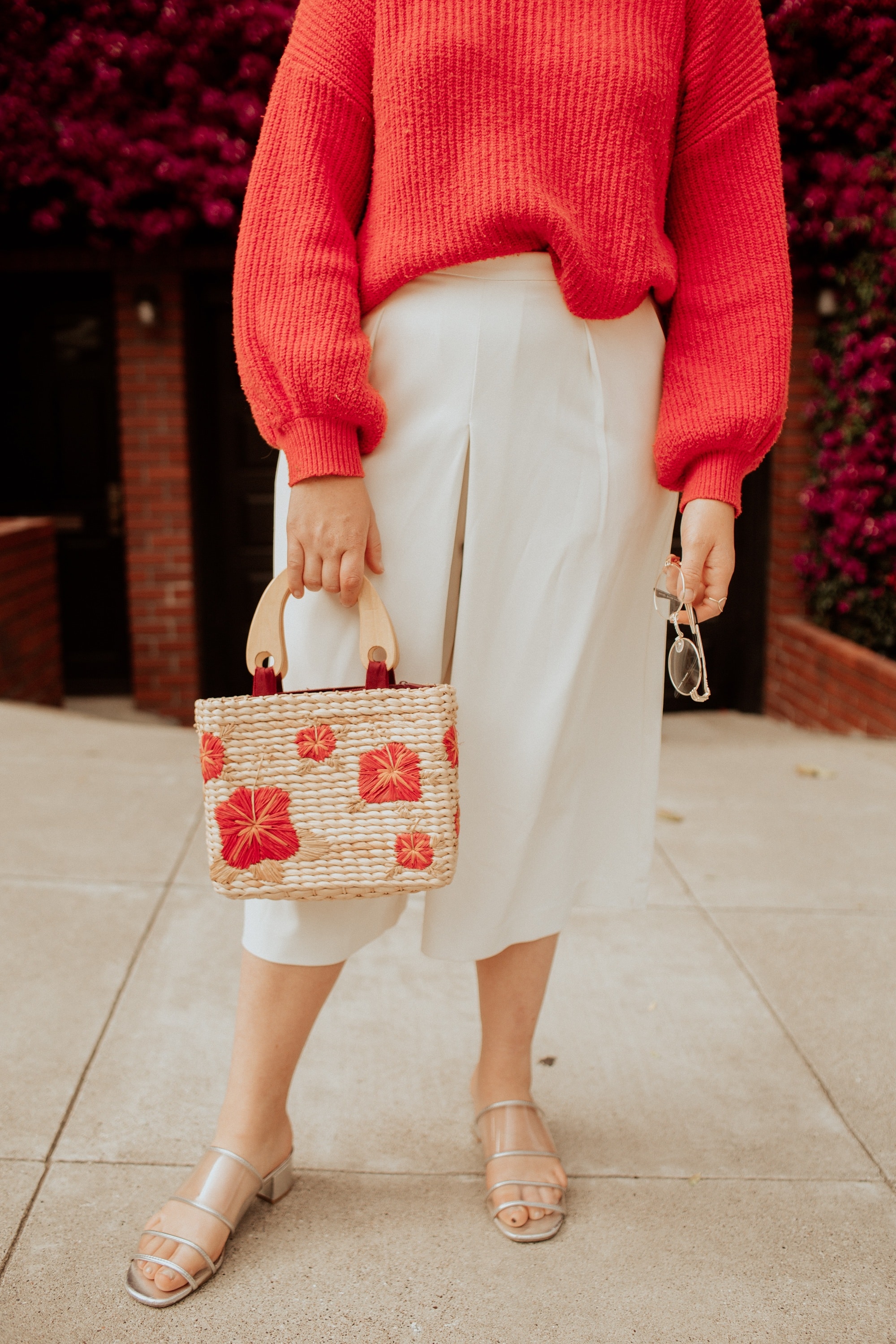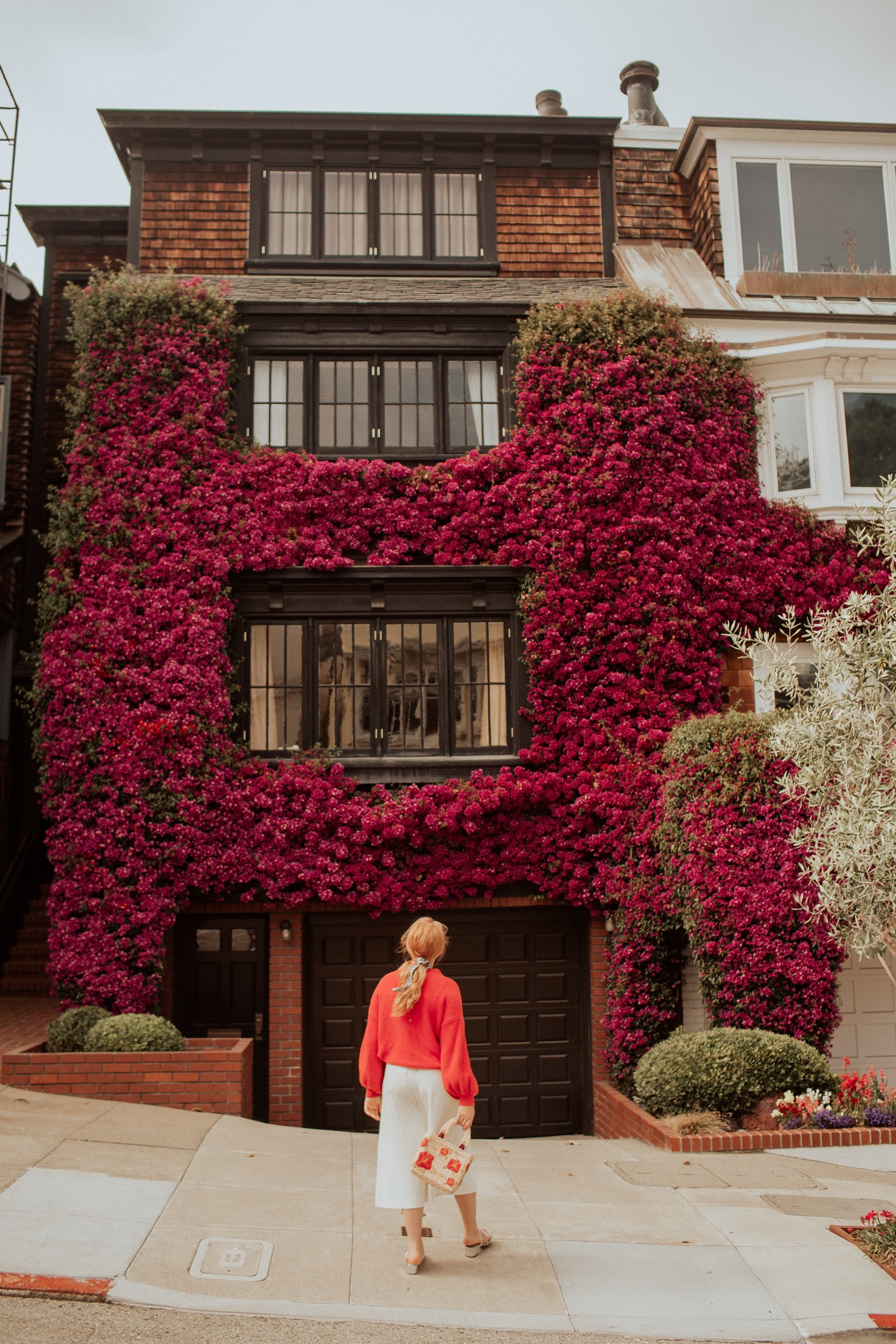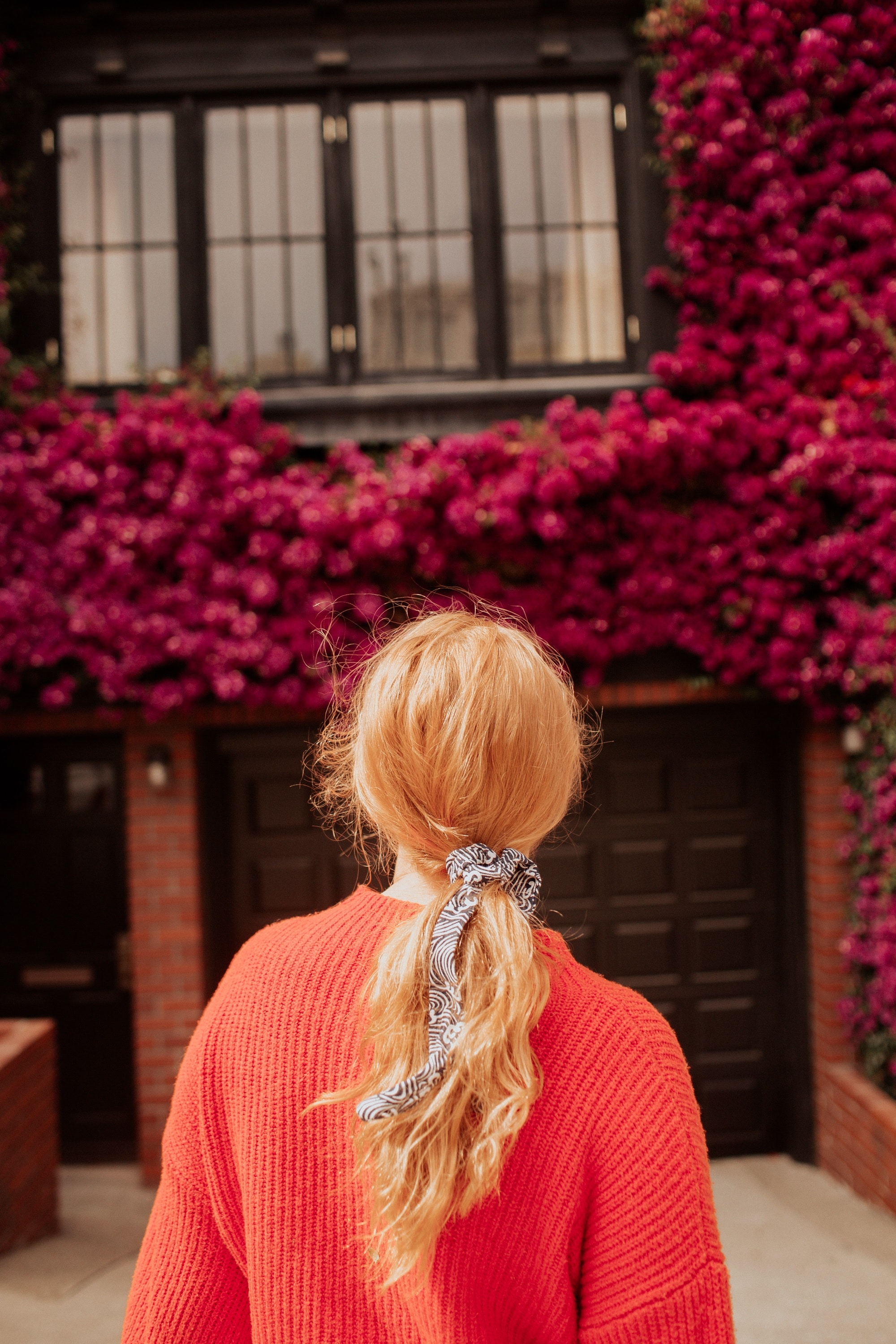 I added plastic heels, fun hipster glasses and a wicker purse from Poshmark. Sweaters usually aren't the uniform for summer, but they are in needed in San Francisco!
This house is on Union Street, a few houses down from the intersection of Union and Lyon. There's another really beautiful bougainvillea-covered house on the same street, too!