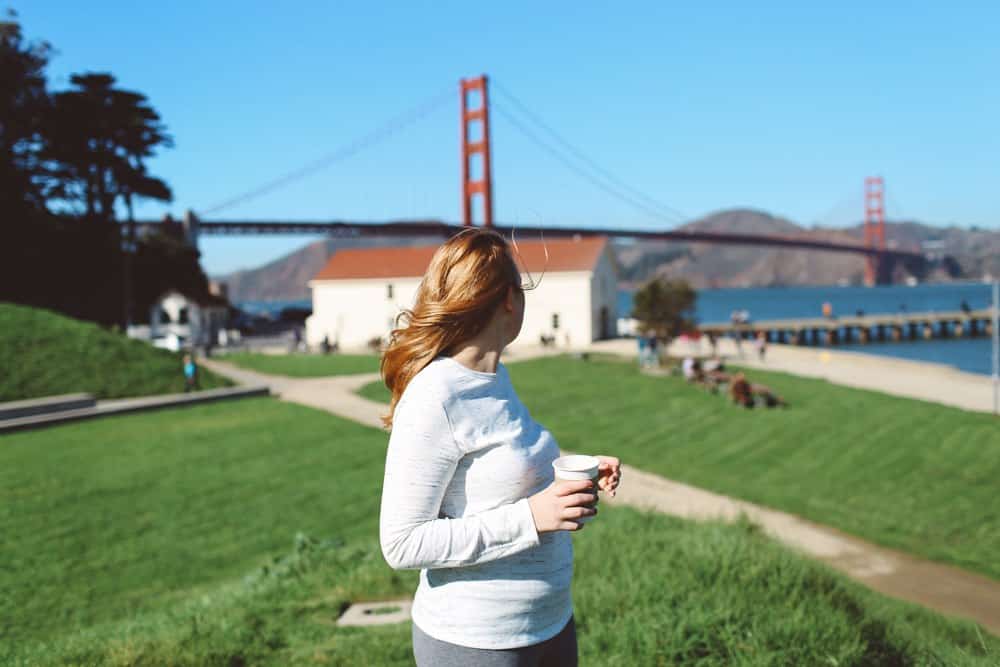 A perk of living in San Francisco are the many scenic spots for casual walks with the boy on sunny days. Walking Crissy Field is one of my favorite areas to get an easy workout in, with an amazing view! It can sometimes be hard catch the Golden Gate Bridge without any fog, and it's beautiful with a blue sky backdrop.
When it's just Robin and I hanging out for the day in the city, I like to go the comfy route. I love Cuddl Dud clothing because it's so freaking soft. This top feels like I'm wearing a cloud and everything they have is made to be layered, which is great when you live in the city of layers! I started this walk with a jacket on top, but quickly warmed up in the sun. If you're looking for great basic layers this fall/winter, I recommend starting your search with Cuddl Duds (you can find them at Macys!)
My favorite way to end our Crissy Field walks is at the Warming Hut Cafe, a cute little coffee/gift shop right by the Golden Gate Bridge. The best thing on the menu is the Ghirardelli Hot Chocolate – get it with whipped cream! On this semi chilly day, it hit the spot perfectly.
*also, this dog is not mine, but SO cute and nice and her head was very soft. 🙂