Robin and I spent a few hours at Carmel Beach in the afternoon/early evening during our date day adventure.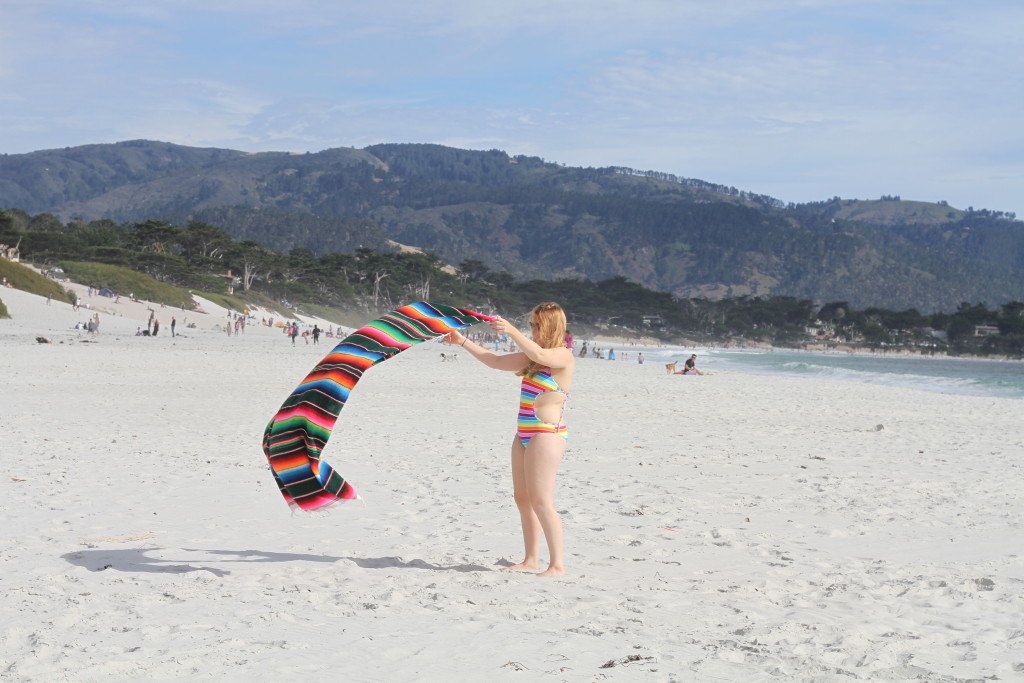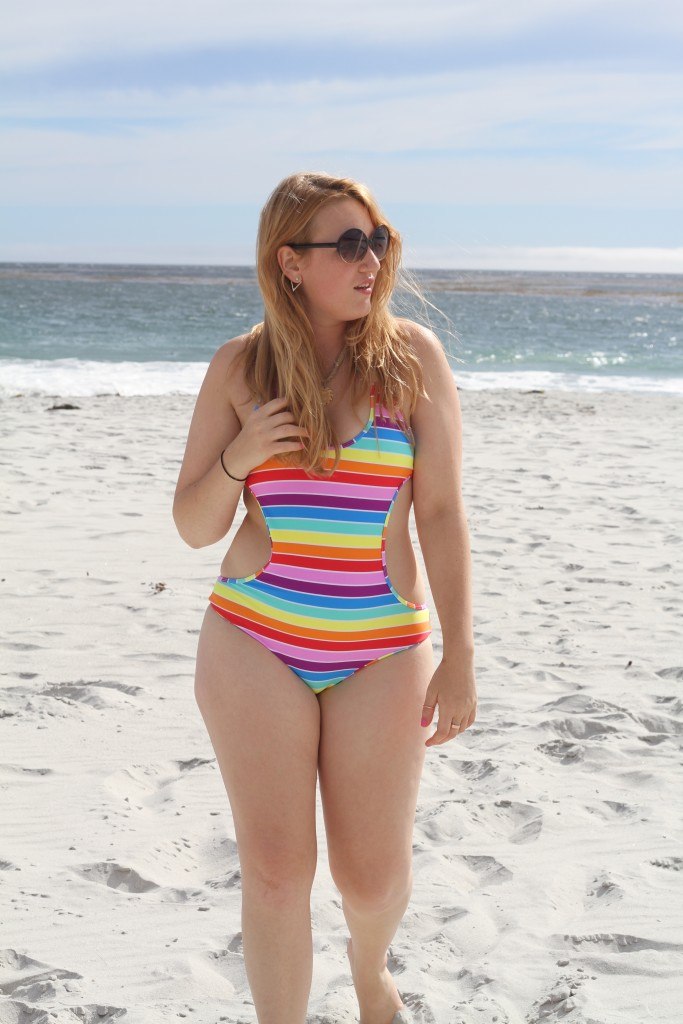 I fell in love with Carmel Beach right away. It was a bit windy, like all beaches in Northern California are, but the sand was white and the sun was hot, and that's all the matters. What was really cool was how Pebble Beach golf course was right along part of the beach – Robin was totally geeking out and texting his dad about it. After laying out we actually walked the edge of the golf course and hunted for golf balls. We found 7! Robin read off each ball brand and was geeking out all over again. That was one of my favorite parts of the day.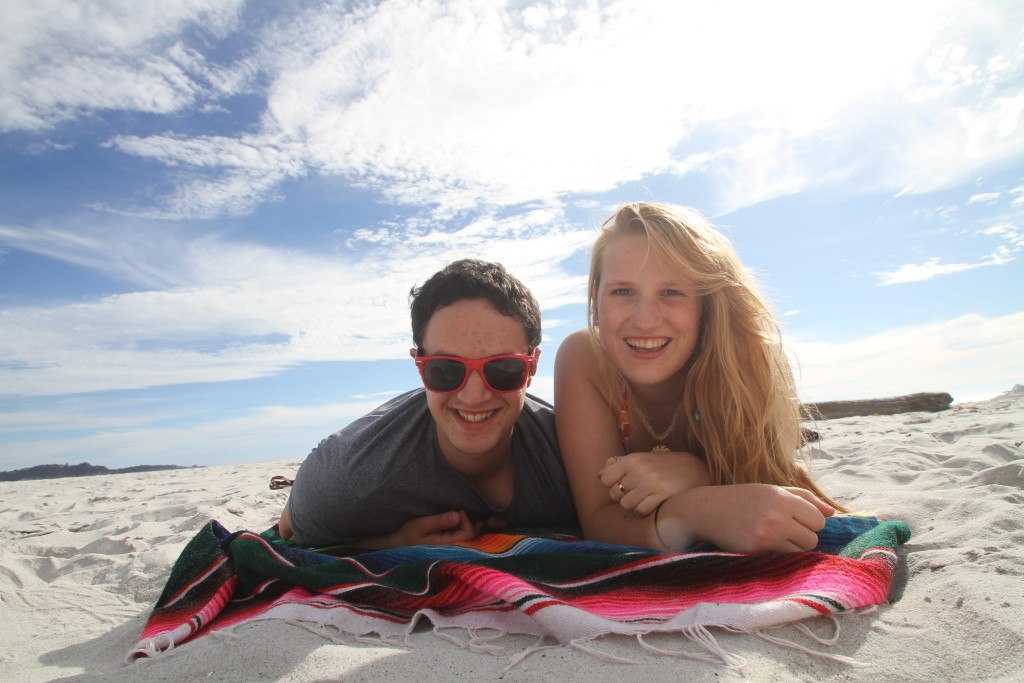 This afternoon I was really bouncy. I was running around the beach, hoping off logs (literally) and having a great time in the sun (something I've been missing in foggy San Francisco). As I was doing that I was thinking about how comfortable I felt. Flashback to just a few years ago and I wouldn't have been running around in my swimsuit. I used to get up from my towel and immediately put on shorts or a dress or a coverup. Now I honestly just don't give a fuck. I know I'm curvy and my body doesn't look anything like girls on magazine covers, but I no longer feel weird in my body and I really want to encourage you girls to embrace your curves and not give a fuck either. Like seriously, life is too short to stay covered up at the beach. Flaunt your curve and get yo tan on girl!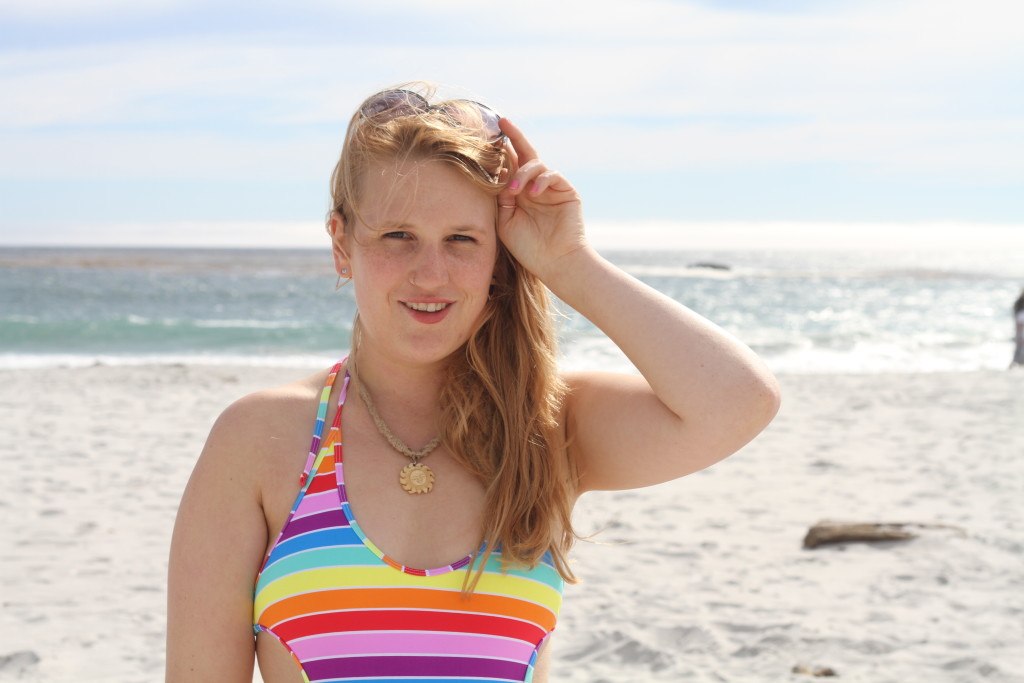 When I was younger I was super against one-pieces. I think it's because I associated them with moms and old people, but hot dang, one-pieces are amazing. They do wonders for curvy girls and really compliment our body types. Robin actually straight up told me that I looked hot in it. I found this swimsuit on Forever21 and totally fell in love. The colors are amazing (perfect timing for Pride Week, btw) and I love the shape, which I thought would be great at hiding my tummy yet highlight my curvy figure. I highly recommend trying out a suit like this. ( My size is 8,10, or 12 depending on the brand, so I got a large, but I wished I had got a medium. My boobs weren't big enough to fill out the front and hence the stomach area was a bit loose. Something to keep in mind if you want to get this!) Also, I want every one of you reading this to make an effort to not give any fucks next time you're at the pool or beach. Don't cover yourself up – let the world and sun see your curves!!!