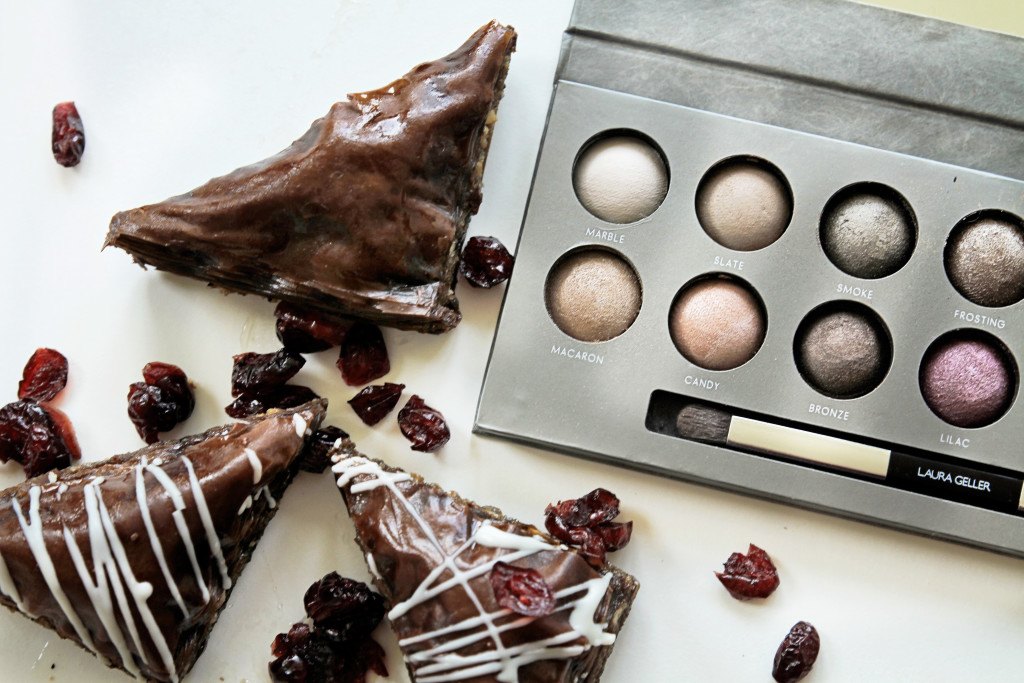 I've been on the hunt for a new eye shadow palette for a while now. I've been rocking the same Naked 2 set for over a year now and I really needed a change.  Not that I don't love the Naked series – because I do – but I also want new colors and a brand that doesn't have so much glitter in their shadow. I swear that every time I kiss Robin I rub some of the sparkle from Naked onto his face. He always has bits of glitter on his cheeks and I'm pretty sure he isn't putting it there himself.
When Laura Geller reached out to me to try out their new Delectables Palette, I jumped on the chance to change up my makeup routine. I've been using the Delectables for about a week now and have a feeling it'll replace Naked as my go-to palette (sorry Naked). I love how this one ranges from neutrals through purple hues (great for my brown eyes!) and all the way to black. I've been using the darks as eyeliners and the lighter shades all over my lids. And best part is there are no sparkles! I think Robin is really happy about that.
As you can see, Delectable is great at giving that nice baked look which is perfect for everyday use. I've been really into bold lipstick lately and a beautiful yet subtle eyeshadow is a must to pull that lip off. Laura Geller can be found online or at stores like Macy's and Ulta. And it's only $45 (cheaper than Naked!) Score in my book.