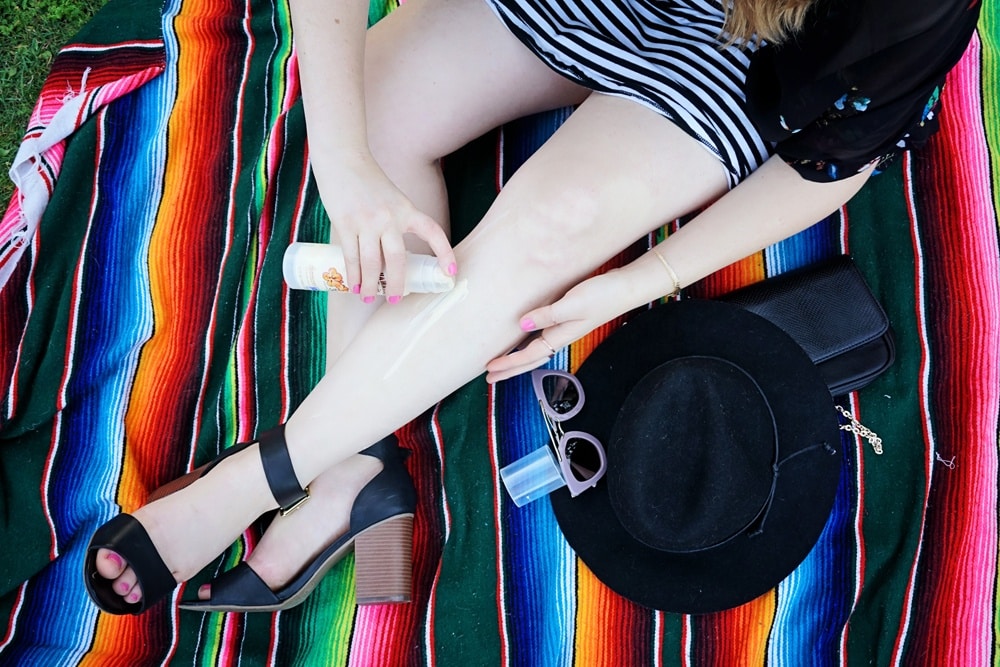 Every once in a while, we'll get a very warm (sometimes hot!) day here in San Francisco. On those days, I have a hard time making it through my work inside and always meet up with Robin somewhere outdoors for an evening stroll or picnic.
A couple of weeks ago it was a high of 85 here – seriously unheard of. We knew it was coming ahead of time, so the night before I packed a bag with my Mexican blanket, my camera and a bottle of Hawaiian Tropic Silk Hydration Weightless Lotion sunscreen. (It's so easy to forget about sun protection when Karl the Fog visits the city half the year, but having happy healthy skin is always something I prioritize.) With our bag all packed and ready to go, Robin was able to quickly grab it and meet me at Stow Lake in the Golden Gate Park after work.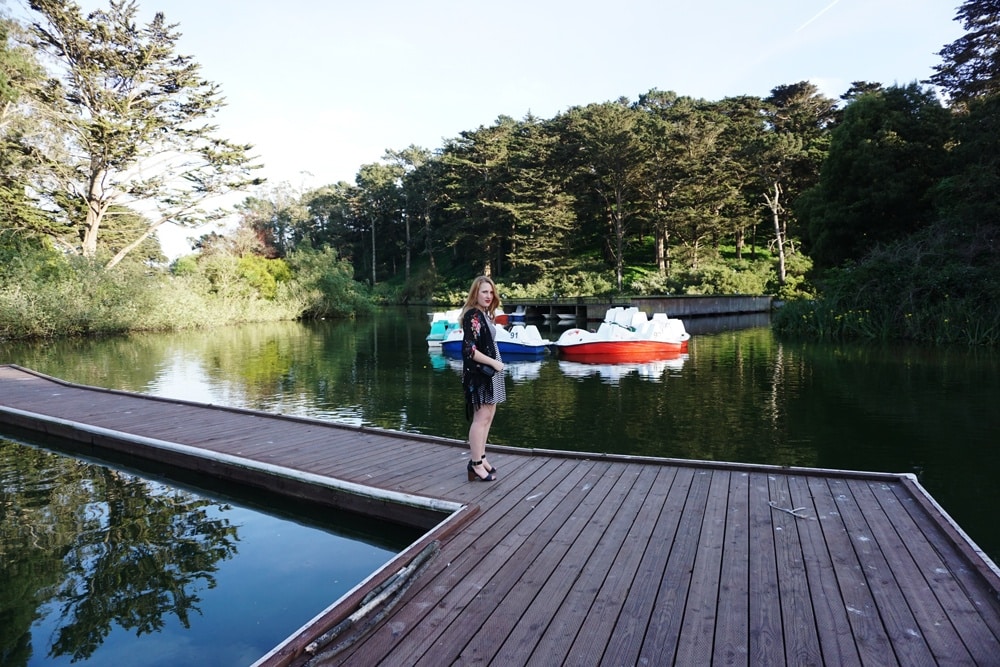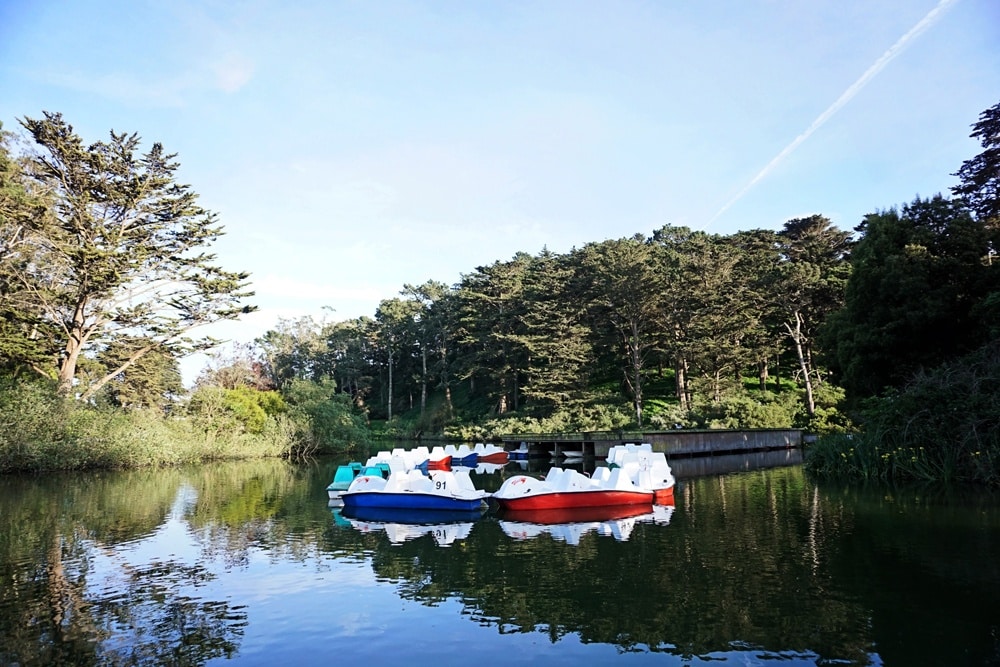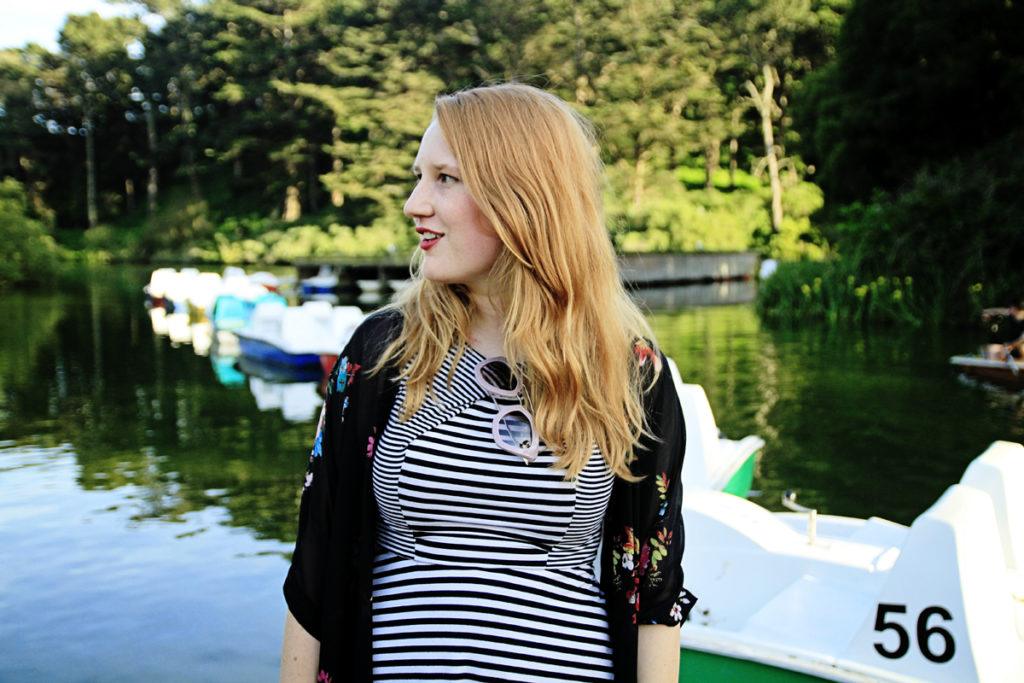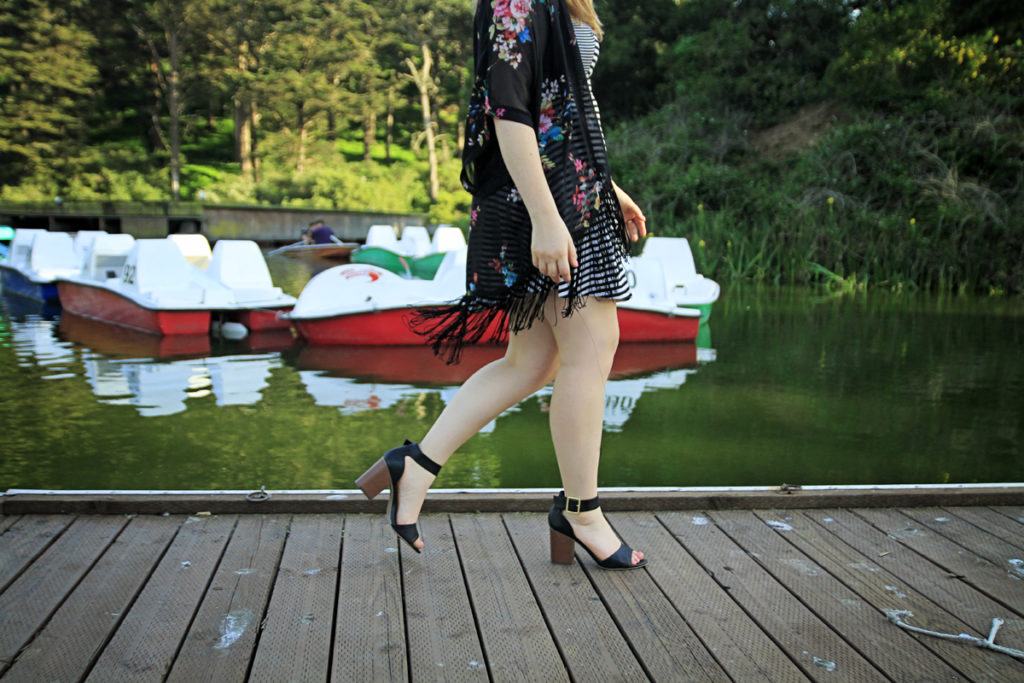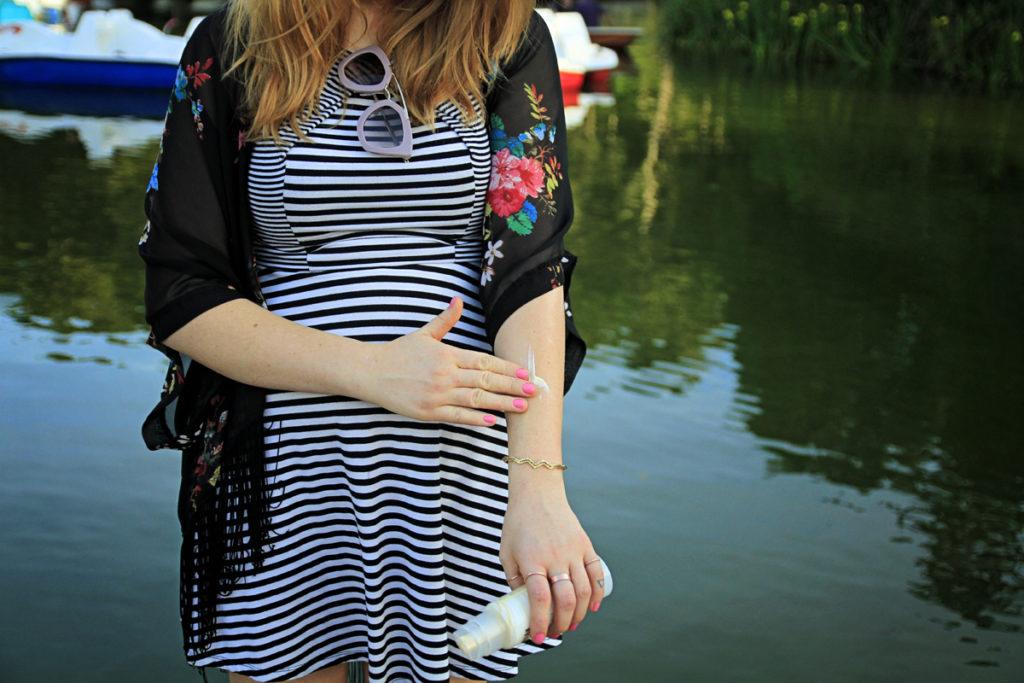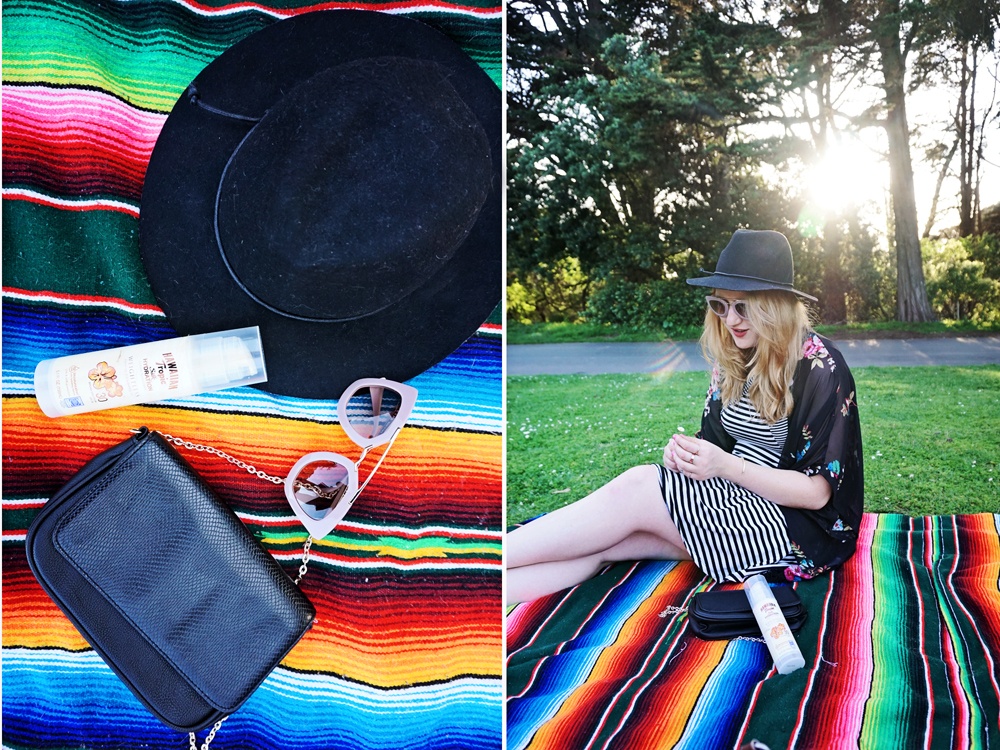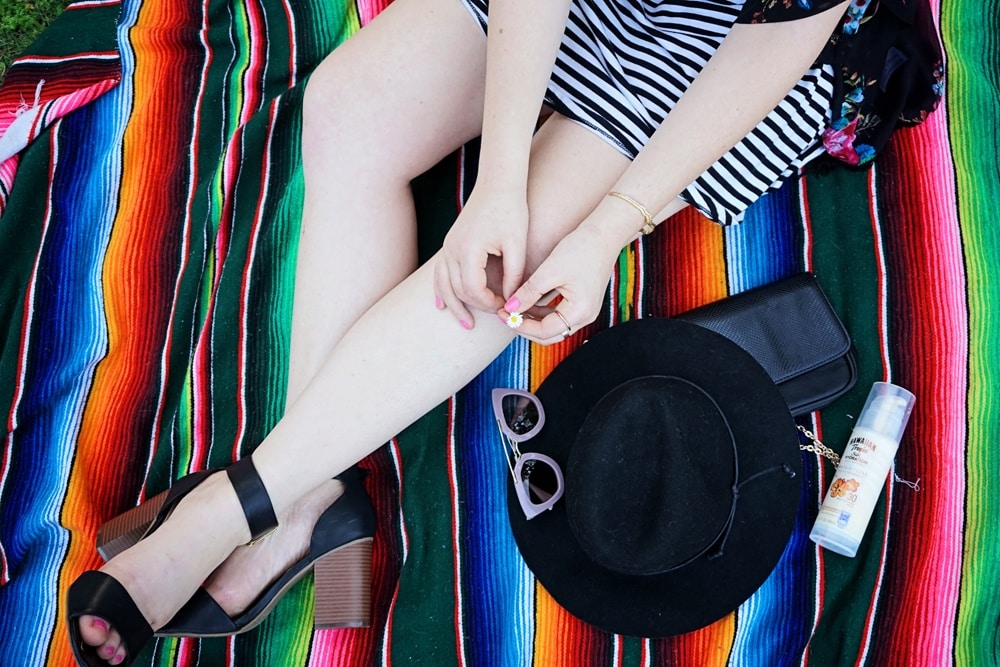 Stow Lake is a well-kept secret. Tucked in the middle of the park lies a decent size lake filled with swans, ducks and other local birds. In the middle sits Strawberry Hill, a popular lookout point and hiking spot.
A cute boathouse sits on the North end of the lake and here you can rent paddle and row boats by the hour.
I was hoping we'd get there in time to rent a boat that night, but sadly they had just started tying them up for the night when we arrived. Next time! If you are visiting San Francisco, make sure to check this little gem out for a relaxing day! Since we couldn't rent a boat, we opted instead to lounge on the grass in the evening sun.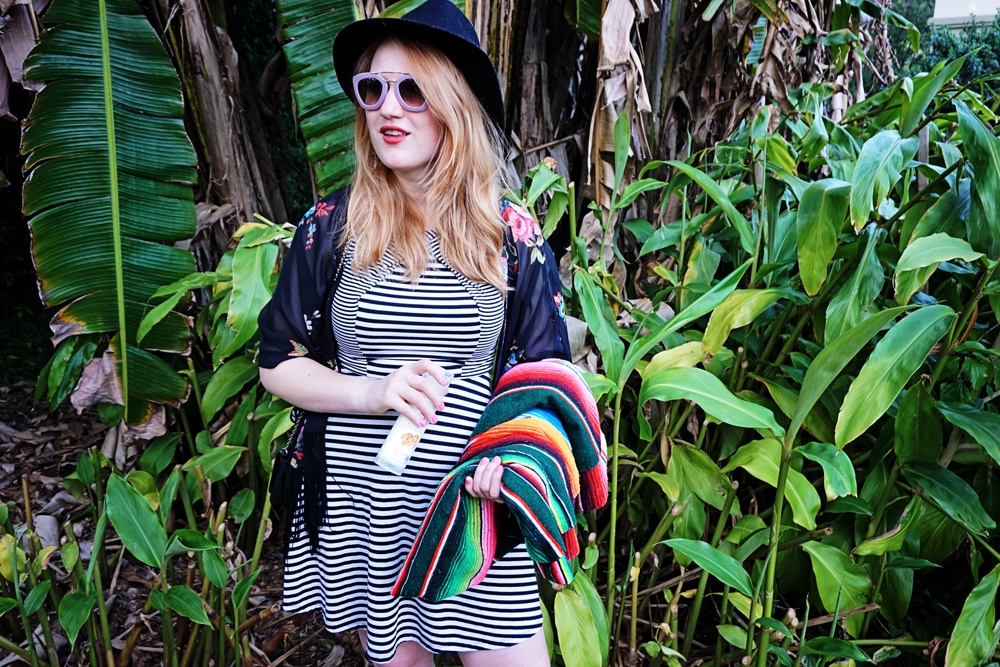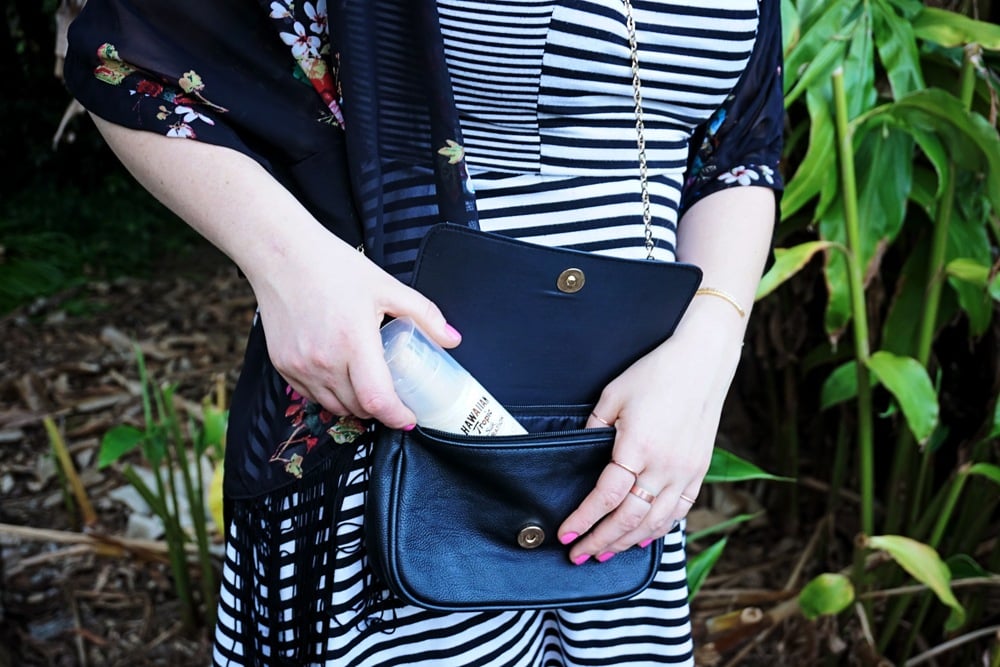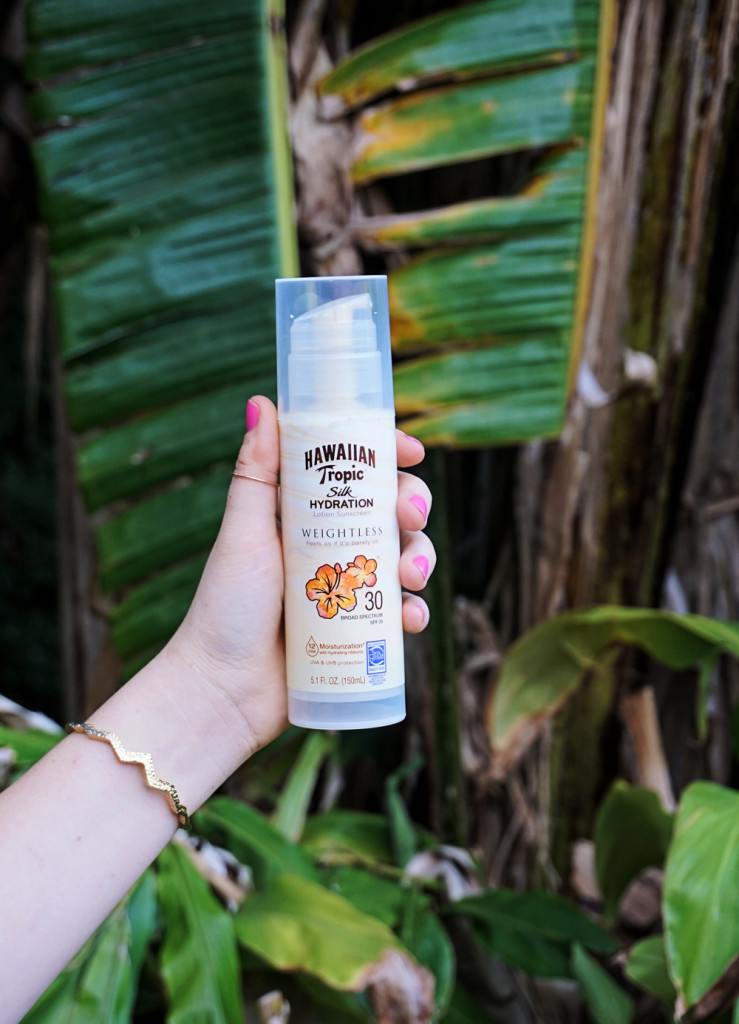 I had to remind Robin to apply his sunscreen (ugg boys!) but since this smells like heaven and is a new, weightless formula, I don't think he minded. Hawaiian Tropic sunscreen has been a household brand for me for ages because I've always been in love with the smell. Growing up in Wisconsin meant that every winter I dreamed of tropical escapes. Even though when summer rolled around and my outdoor escape was just Lake Michigan, Hawaiian Tropic always provided that sensory mental escape. Because it's made from exotic botanical ingredients like coconut, plumeria, mango and passion flowers, this baby doesn't smell like your typical sunscreen and I love that. To really set the island mood, we found this patch of palm trees nearby our picnic spot. How perfect!!
Because this formula provides up to 12 hours of moisturization, is SPF 30 and has UVA and UVB protection, I'll be bringing Hawaiian Tropic Silk Hydration Weightless Lotion to Nicaragua with me next month.
We spent a good chunk of time in the sun at Stow Lake, watching children feed the birds and just relaxing. Sadly the next day turned 30 degrees colder and rainy, but I won't be the last sunny day in San Francisco. Let me know if you have any good picnic spots in the city!
Thank you to Hawaiian Tropic and Socialstars™ for sponsoring this post. Thank you for supporting brands that support Whimsy Soul. #HawaiianTropicCrowd