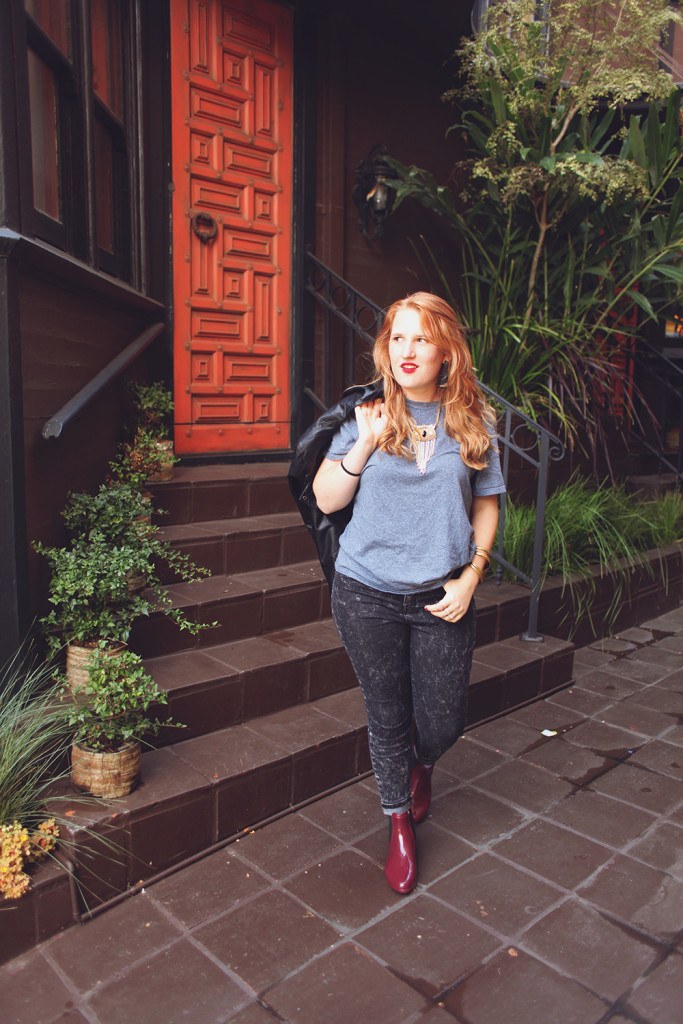 Yikes – 14 days until Christmas! It's sneaking up on me – I feel like we just put up our tree and I just started blasting holiday music non-stop and watching Christmas movies every night (I'm serious). Because it doesn't snow in San Francisco, I'm finding that I need to over compensate in the other holiday departments to feel festive. Yesterday I shared one of my favorite cookie recipes and you can bet that I'll be baking up a storm this weekend. Stay tuned to see what I make 🙂
It's been raining here in San Francisco (and I heard thunder last night, I swear), so that's been fun and different after a year of this infamous drought. Earlier this week I went to an event by Women and Whiskies and had the pleasure of meeting wonderful local women and, of course, drinking wonderful whisky drinks. And all of the home decor I ordered on Cyber Monday came and I'm so happy with how our studio is coming together – I'll be sharing photos soon!
Anyways, here's some fun links I've rounded up from the nets this week:
Still need a generic gift? Get these!
Serial Season Two is out!!! And now you know what I'll be listening to each week.
Soon the world will be overrun by little boy Saints.
Tampon Tax just seems unfair, right?
Remember: nobody really ever knows what they're doing. Winging it is key.
Robin and I got Ellie and Carl from Up. Honored, because they're true #relationshipgoals
And now…. Hello Weekend!!!