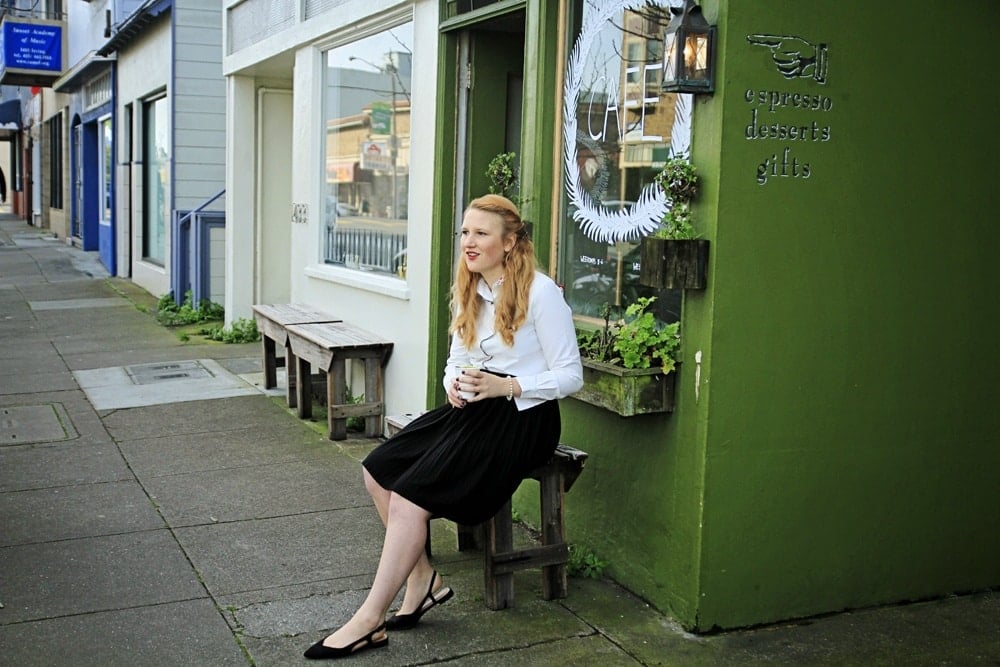 If you've been reading Whimsy Soul for a while, you know that I love small businesses. Whether it's an utterly unique winery, a cute boutique unlike any other, or a restaurant that is a neighborhood favorite, I love how small, local businesses bring character to a city.
So, there's a new show coming out called the Cleveland Hustles. Robin pointed the commercials out to me since he's head over heels for LeBron James. It's a bit like Shark Tank where small companies can pitch their brand to the host and to LeBron, the winner get's LeBron's official endorsement and promotion on CNBC. I love this concept. Whenever we travel, I always seek out the utterly unique and small shops, store, restaurants and companies to visit. So, today, in celebration of those local companies who hustle, I'm sharing my…
10 Favorite Local Businesses in San Francisco.
Jenny Lemons, a local San Francisco clothing designer who block prints fabric with the most delightful patterns such as bananas or strawberries. They're whimsical and different, which is why I love her designs so much.
Philz Coffee is basically coffee on crack. With a handful of shops around the city, Philz offers what I am positive is the best cup of coffee I have ever had. Try one of their speciality drinks (the mint one is soooo good)
William The Beekeeper is a very chic and earthy boutique in the Inner Richmond. The owner stocks it with mostly local designers and you can find everything from the softest scarves, organic candles, hand thrown clay pots and a comfy sweater at William the Beekeeper.
Social Kitchen & Brewery is our favorite place to grab drinks after work. A neighborhood brewery and restaurant, this spot always has something original and tasty on their beer menu. Plus, the Mac n Cheese here is to die for!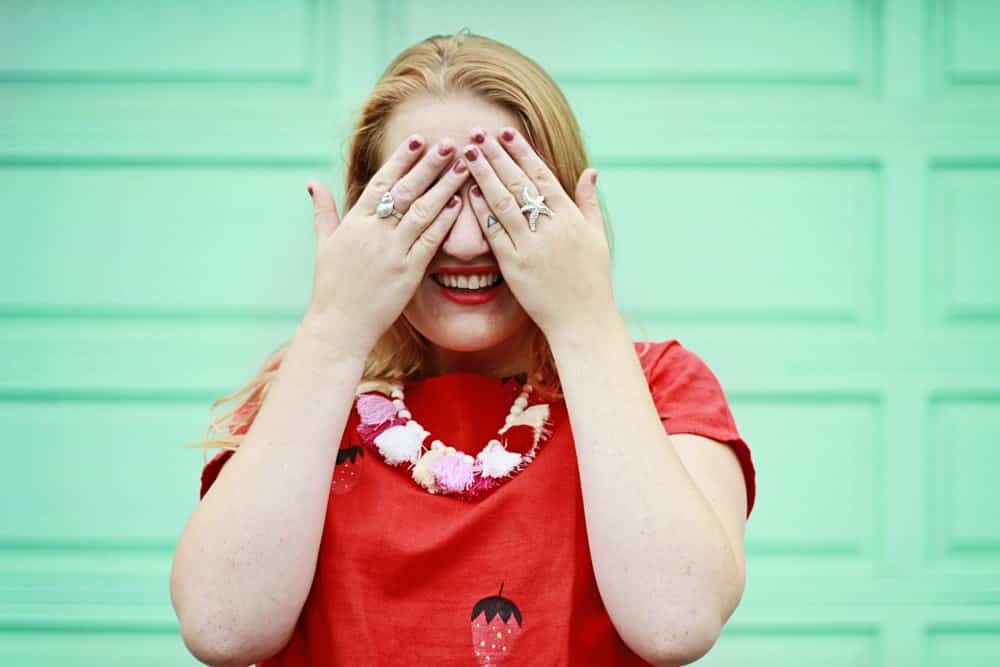 Crafturday is a local jewelry and home decor designer, and one of my friends! I love her fringe wall hangings, dreamcatchers and all around free spirit vibes.
Original Joe's in North Beach has THE BEST eggplant parmesan I have ever tasted. On the corner of Washington Square is this classic joint that helps keeps the Italian culture of the neighborhood alive. Next time you're in San Francisco, you must stop by.
Lyft is actually a big business, not at all a small one, but I still wanted to include it. Here in San Francisco with all the startups, there's many options for your on demand car service, and I like Lyft the best. Every Lyft driver I've rode with has been extremely friendly and nice. Most of them are locals that drive part time and they always have a good story to listen to. If you're new to Lyft, use code WHIMSYSOUL for $50 in free rides.
Punkpost is a new way to send cards. Download the app, pick out a card, type in a message and someone at Punkpost with far better handwriting than you will write the card out and send it on its way. With love, from San Francisco. It's a very cute idea, especially for someone like me who always forgets to go to the store, buy a card, get stamps and do it myself.
Ambiance is a local clothing boutique with a few stores scattered around the city. They're my go-to stop for anything and everything a girl could want. It's all very curated with trendy pieces and their annual sale is a time to go bananas at.
The Hollow is my local coffee shop. A cute hole-in-the-wall with the most heavenly green tea matcha latte. It's my favorite spot to bring my latest book and cozy down in. Plus, it's a PokeStop, so extra bonus points.
Small businesses make local culture thrive. If you have a small business or work at one, I strongly encourage you to head over to The Box SF on Howard Street this upcoming Monday the 15th from 5pm-8pm to pitch your brand to the show's host. You have a chance win LeBron's endorsement along with other great prizes. If you can't make it, or aren't located in The Bay Area, head HERE for instructions on how to enter via video.
Thank you to CNBC for sponsoring this post. All opinions all my own.