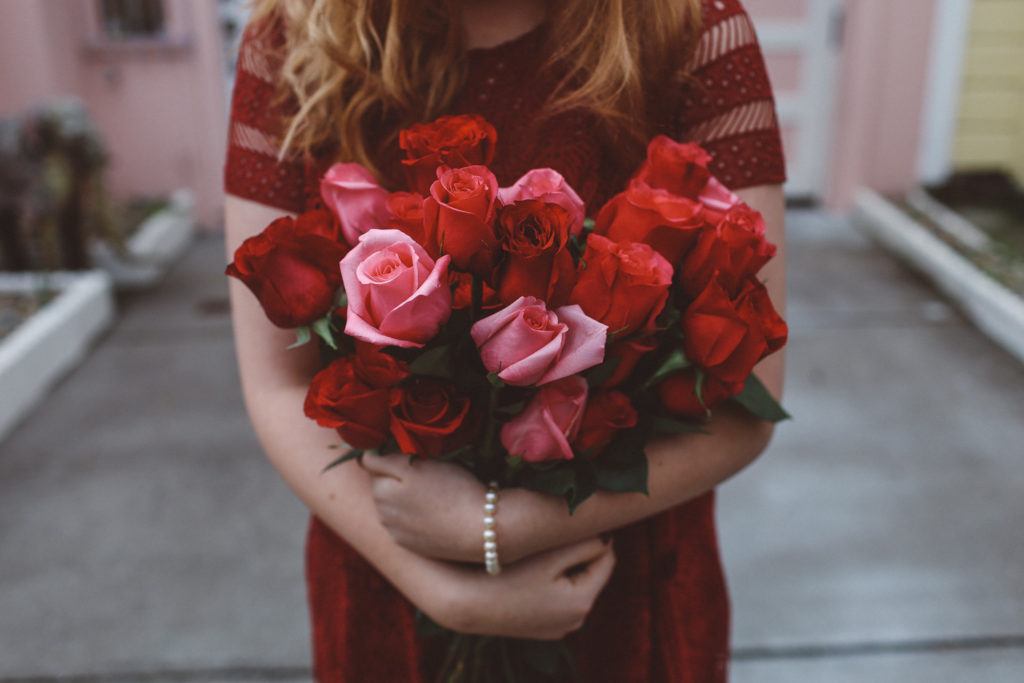 If you read my "how he proposed" story a couple months back, you know that Robin proposed with a huge bouquet of red roses. That was the first time he ever got me roses (he gets me flowers and chocolate, but never roses!)
Now, roses always remind me of him and that night. I've always been a big fan of little things to show someone you love them. From picking me up Snickers every time Robin stops to get gas to rubbing my back while I work late at night, he's the king of the little things. Getting fresh blooms is probably one of my favorite "little" ways to show love. They're always so beautiful around the house and I have finally figured out the perfect place to display them where my cat can't snack on them!
Next time you want to show someone you love them – from your man to your bestie to your mom, check out 1-800Flowers.com for all your flower and gift needs. These flowers are from them and look at how beautiful they are! Every single flower is in great shape and they even came with a cute red vase. Use THIS link to get 20% off your order.
Growing up, my mom always pressed flowers in a huge flower press and then later made art from it. I don't have a real flower press, but I have a stack of real heavy magazines (looking at you Vogue September) that I'll be pressing some of these roses in to save forever.