Outfit Details
ASOS Floral Dress, vintage bag (similar), Target heels, Forever21 headband 
Tucked on a bank of the Mississippi River is the Nottoway Plantation, a former sugar cane plantation turned 4-star luxury hotel. I grew up in Wisconsin where we didn't have plantations, we had to learn about The South, slavery and plantations through photos of used school history books.  So when we were visiting New Orleans, I knew I wanted to spend a night at an old Louisiana plantation hotel. I googled up a storm and found Nottoway Plantation and fell in love with the charming old mansion hidden among 150+-year-old oak trees.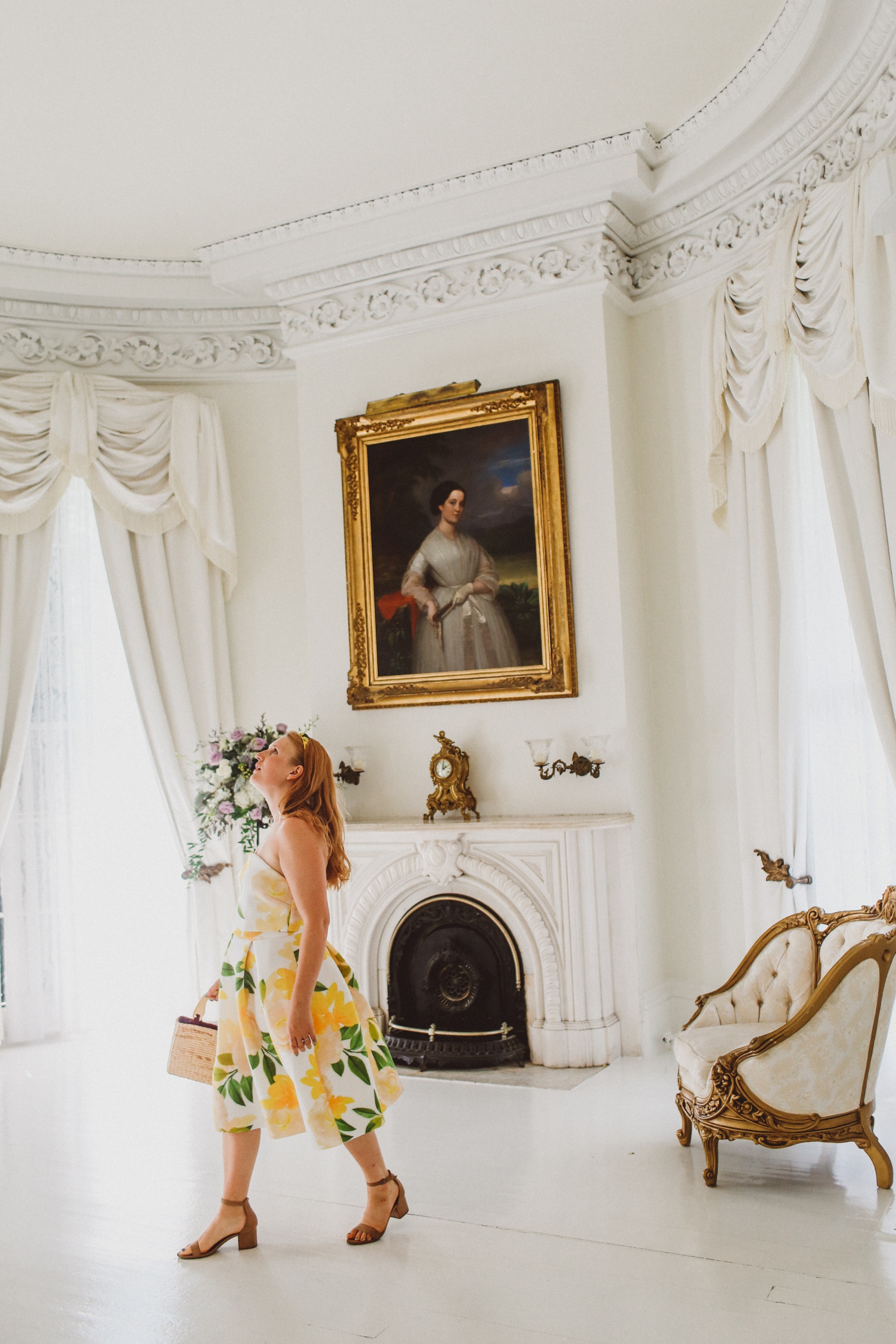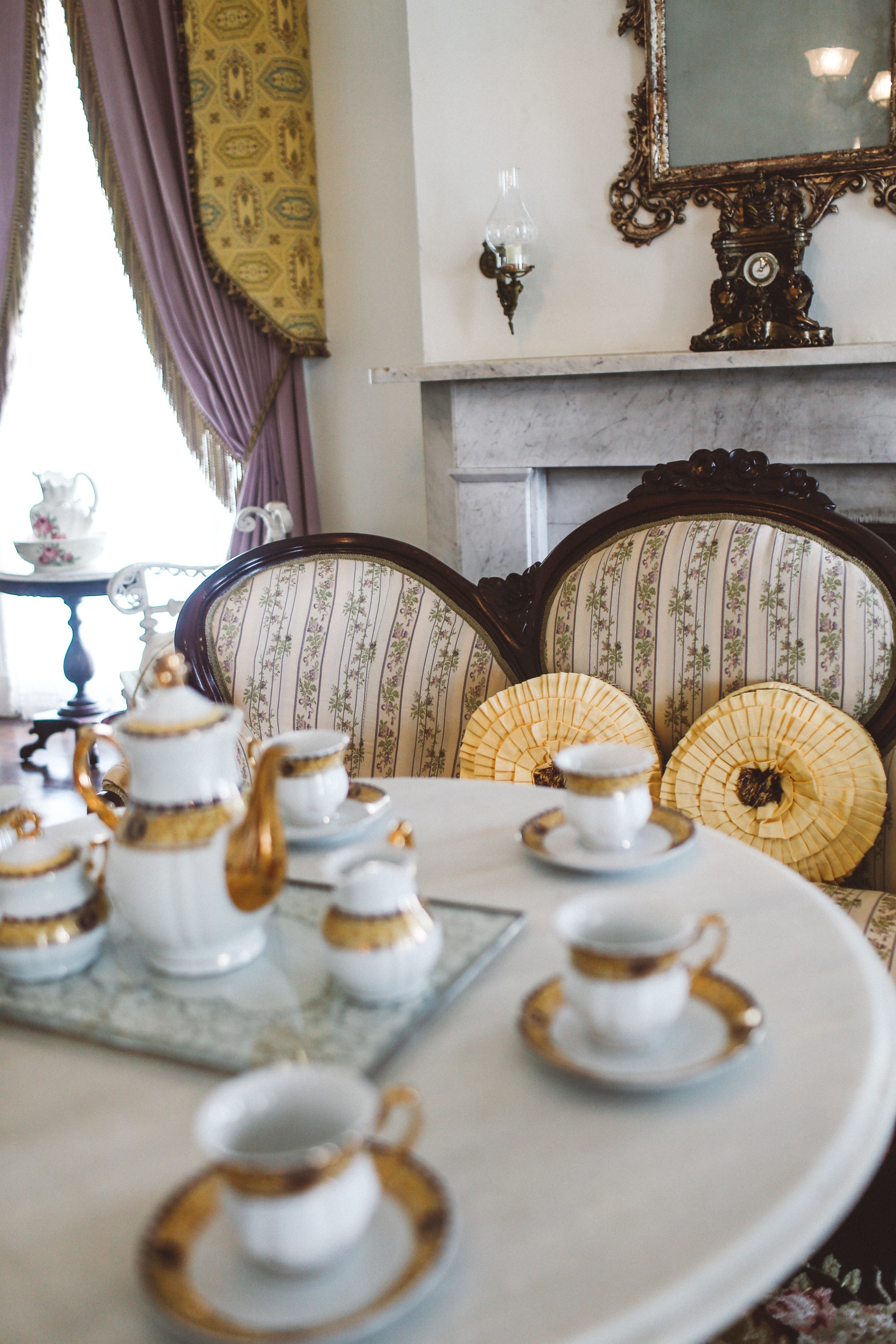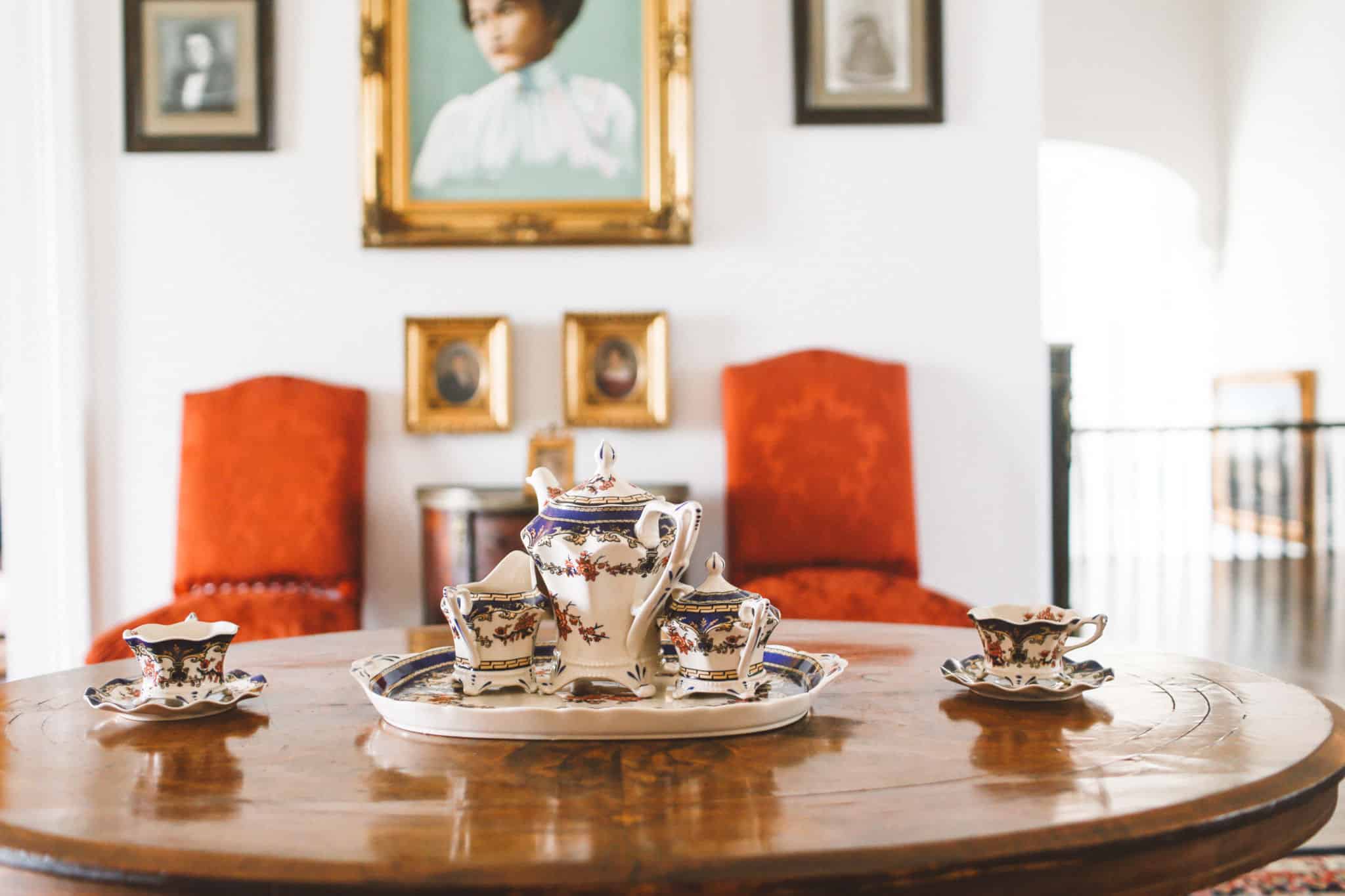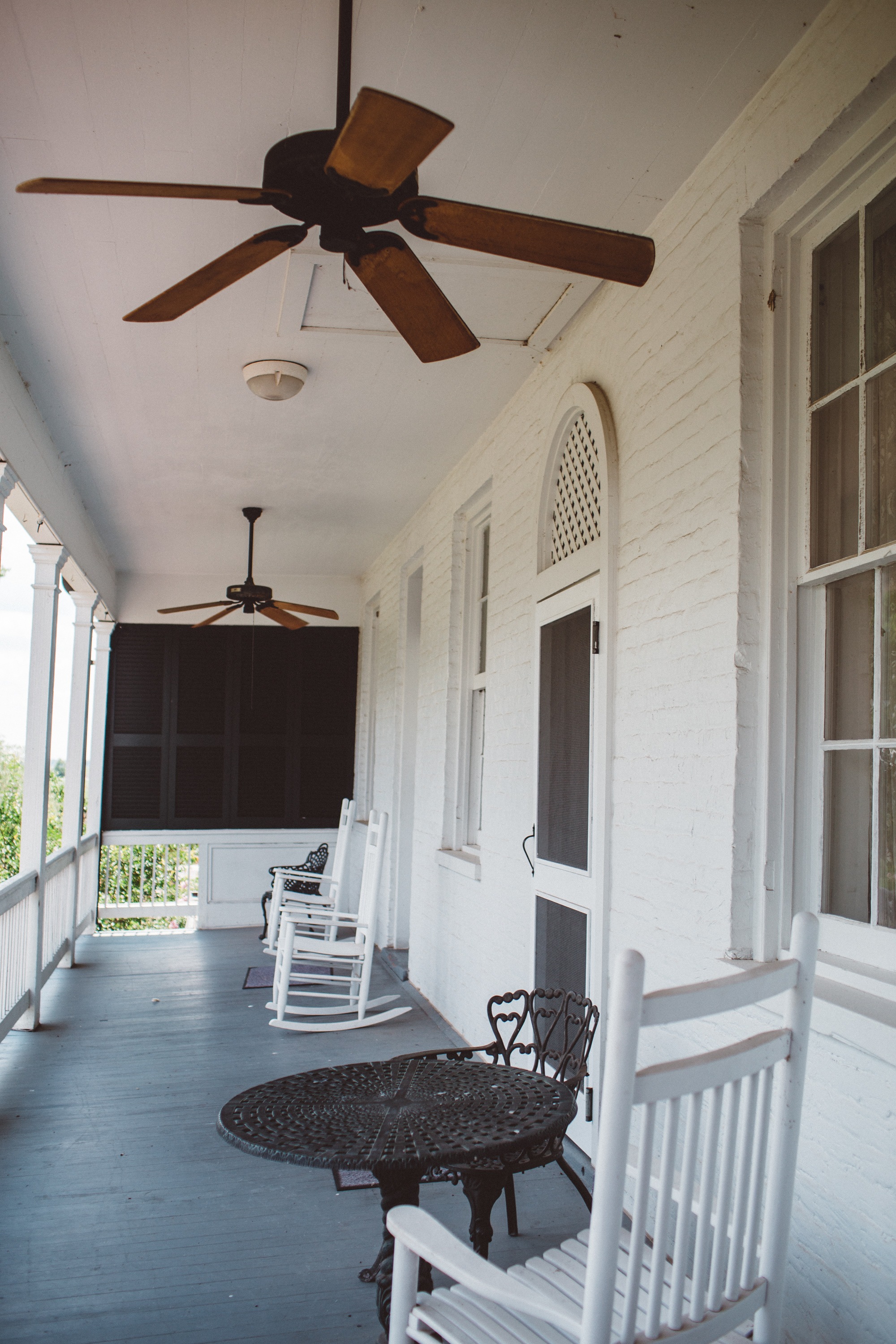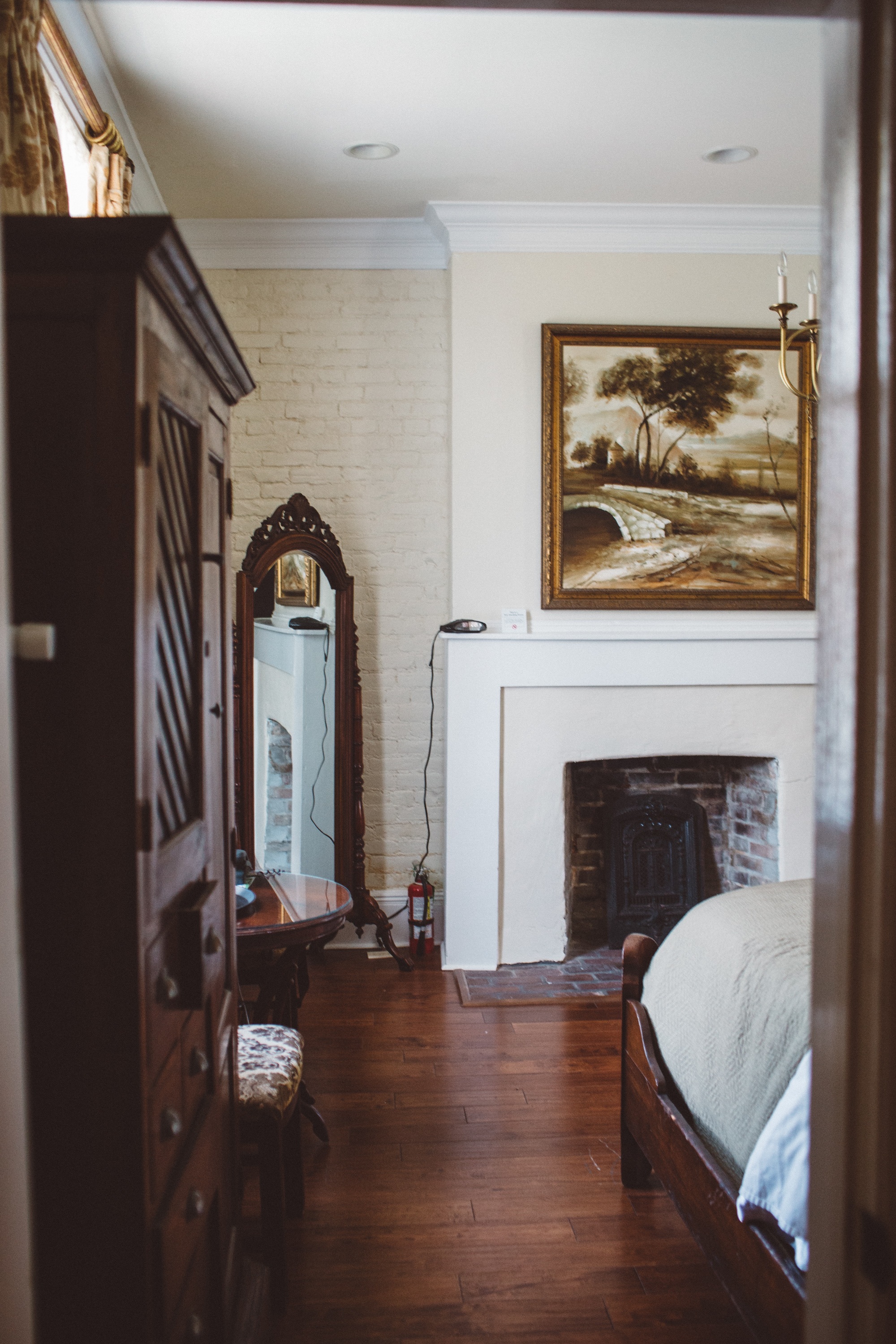 Louisiana is HOT in the spring and summer. I forgot how annoying humidity can be! Thankfully I packed a lot of dresses on this trip and knew I had to wear this pretty floral strapless dress from ASOS. It was too hot to dress it up with much in terms of much accessories or even makeup, so I kept it simple with a headband to keep hair out of my face, one of my vintage purses I found on Poshmark and nude heels from Target. I think this dress is sold as a prom dress, but I think it makes a great date-night dress. Don't save it for dates nights while at home,  I'm a big believer in dressing up when you're traveling. And this beautiful historical mansion made me feel like we were heading to a dance in the grand ballroom upstairs instead of a happy hour!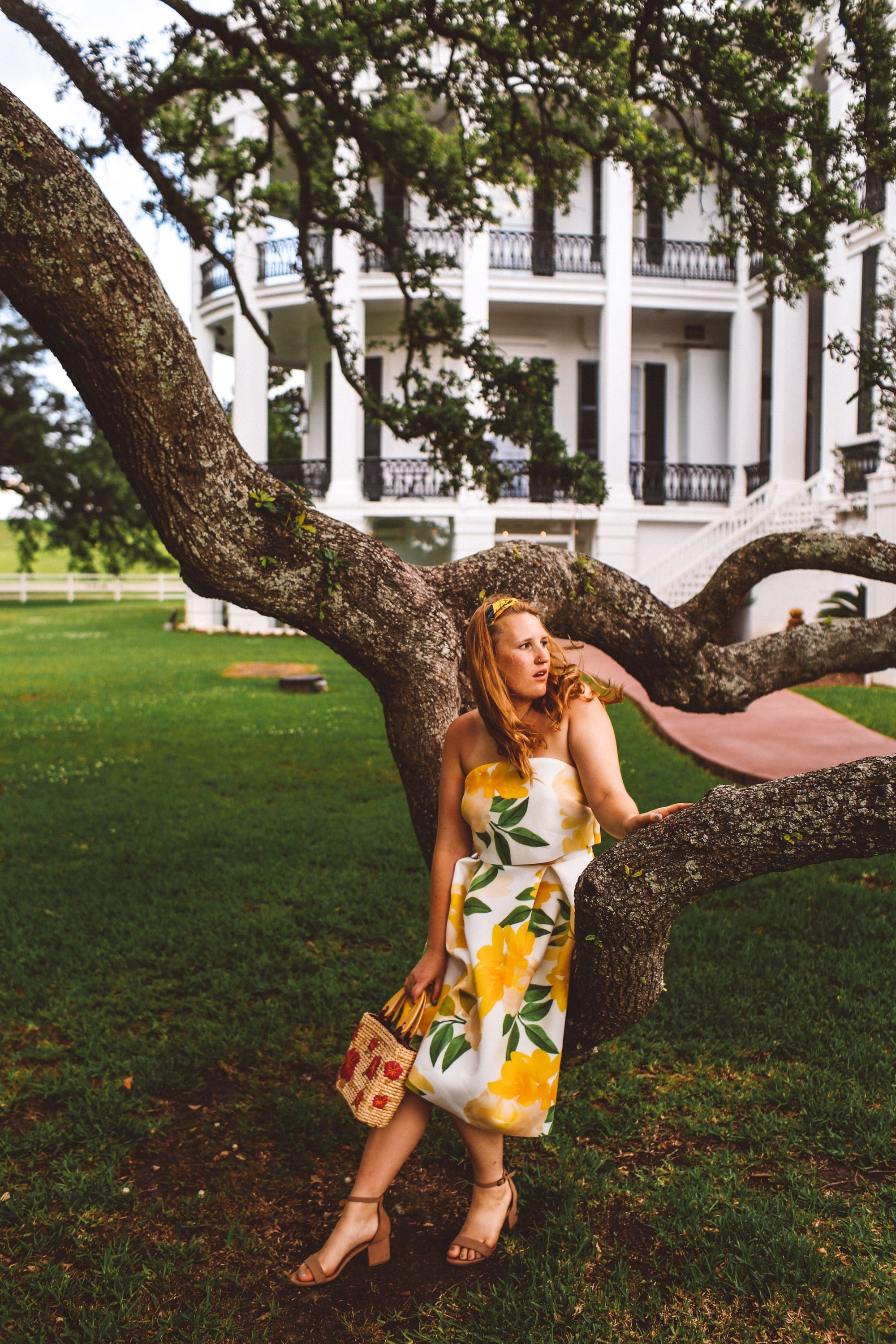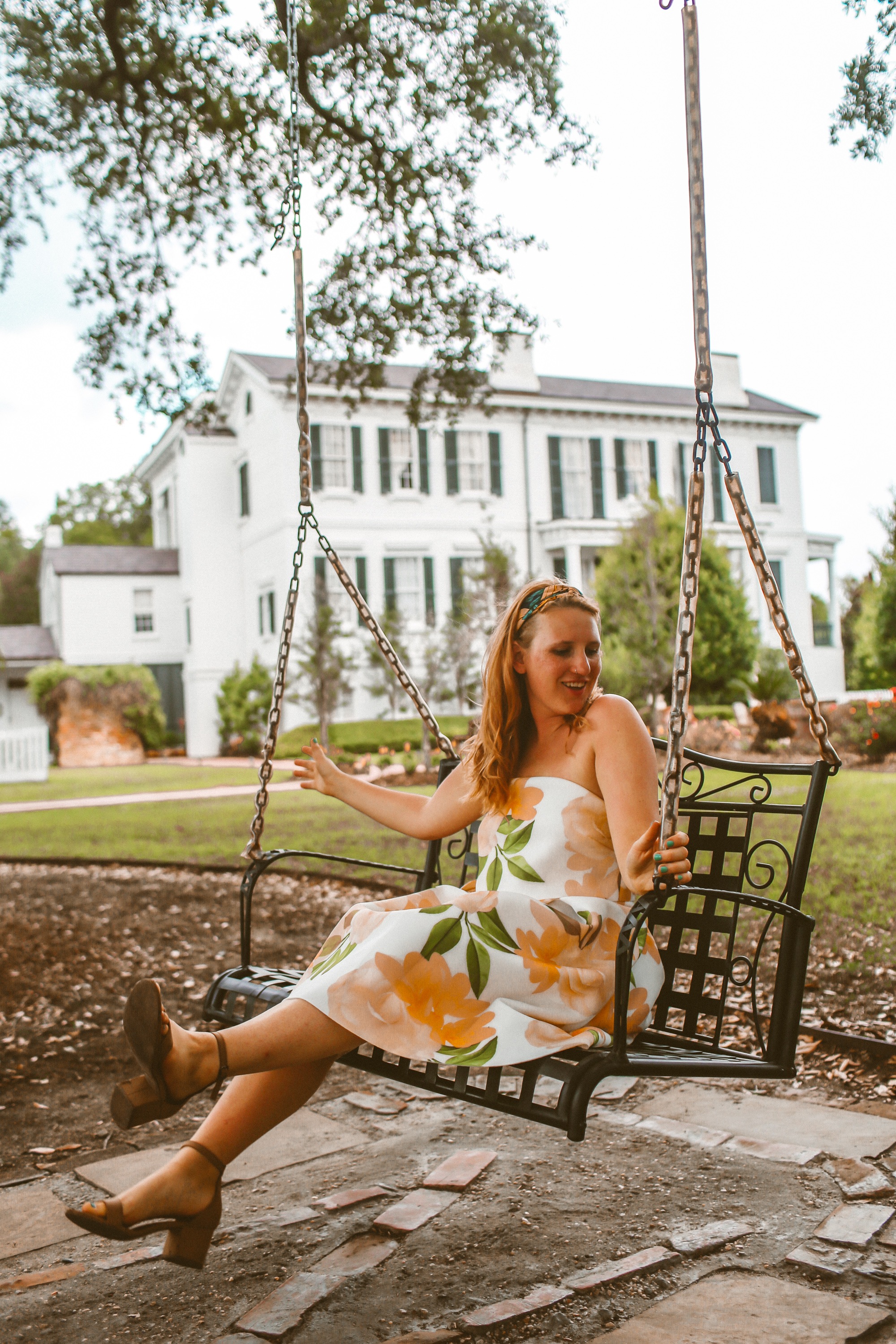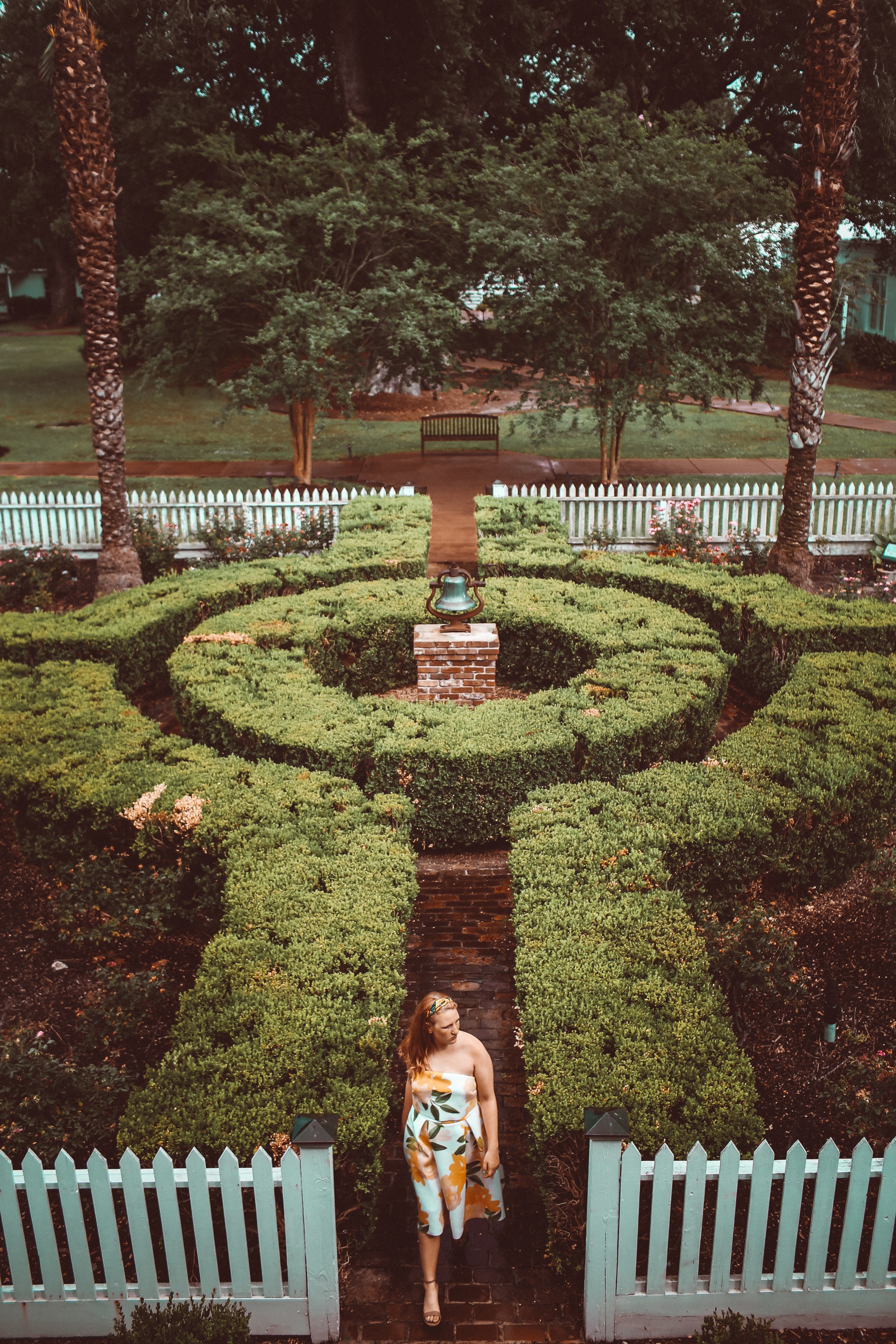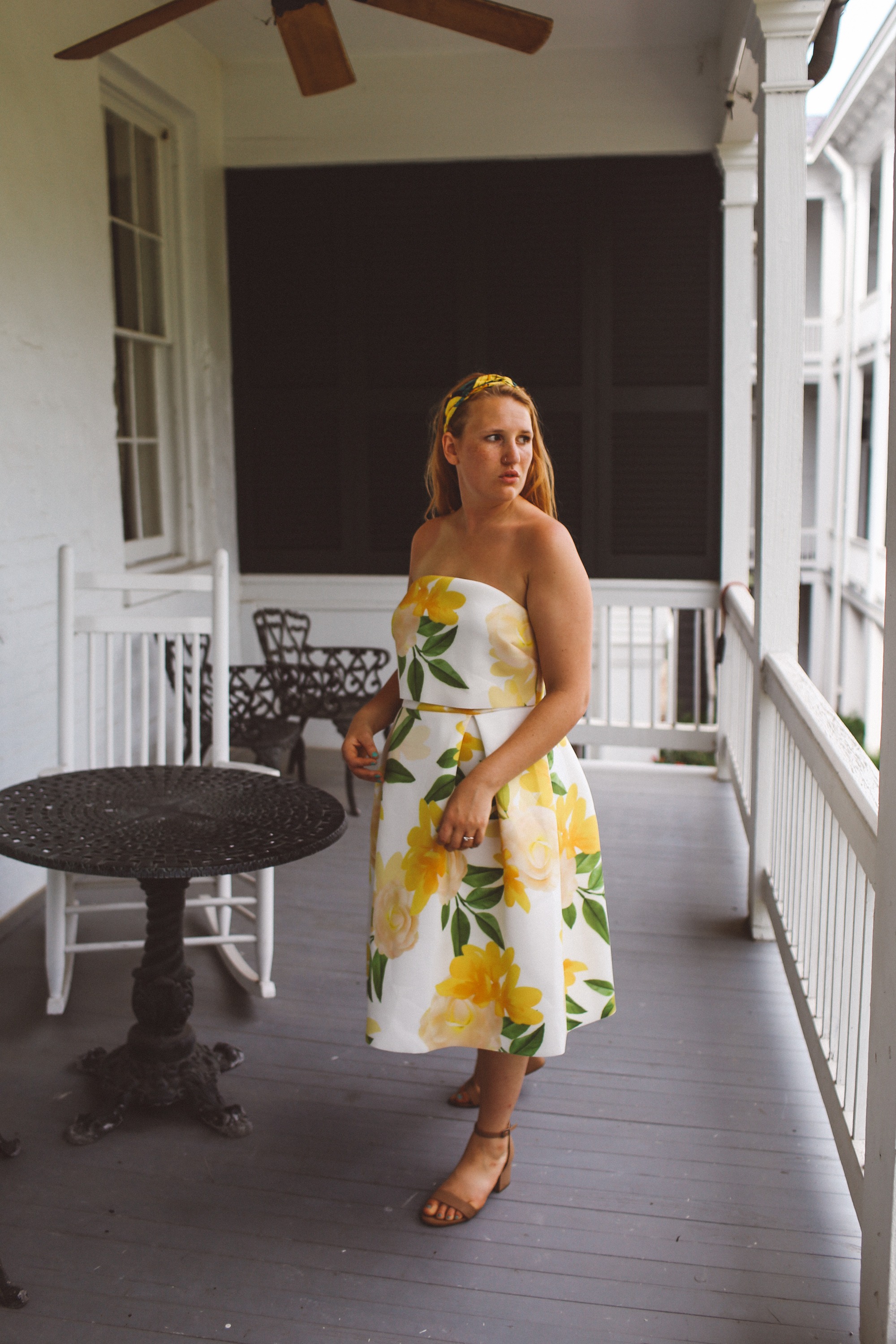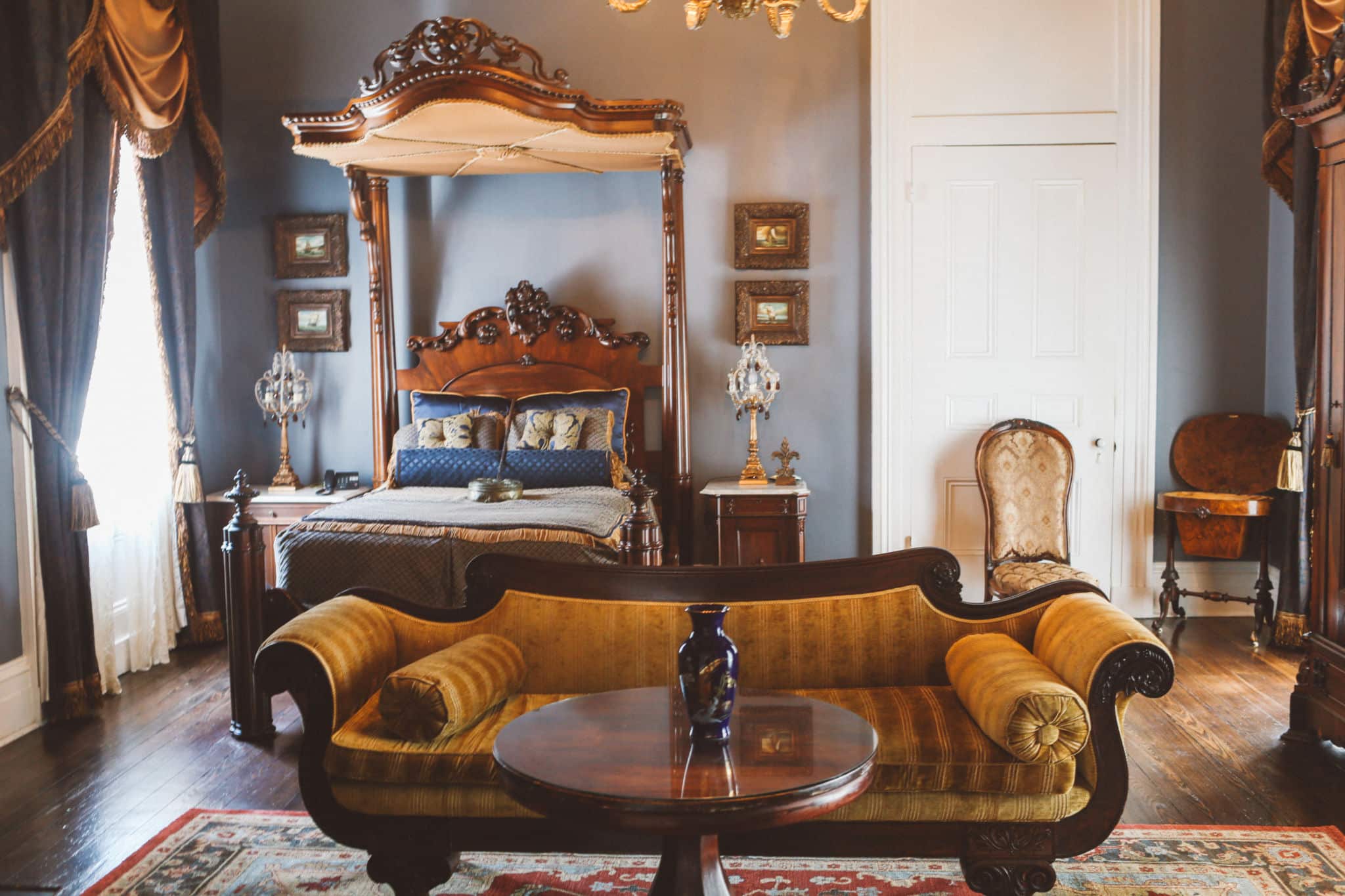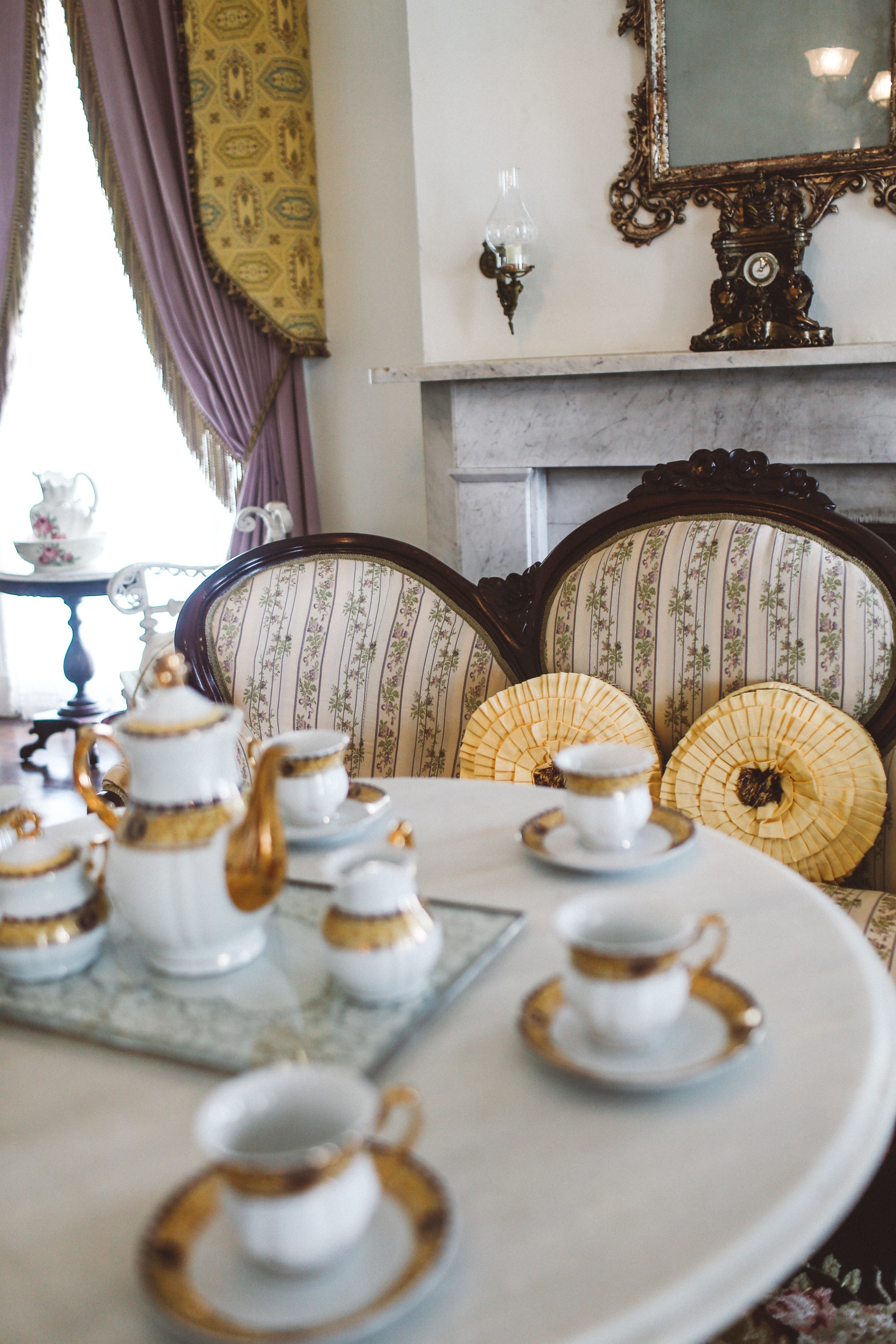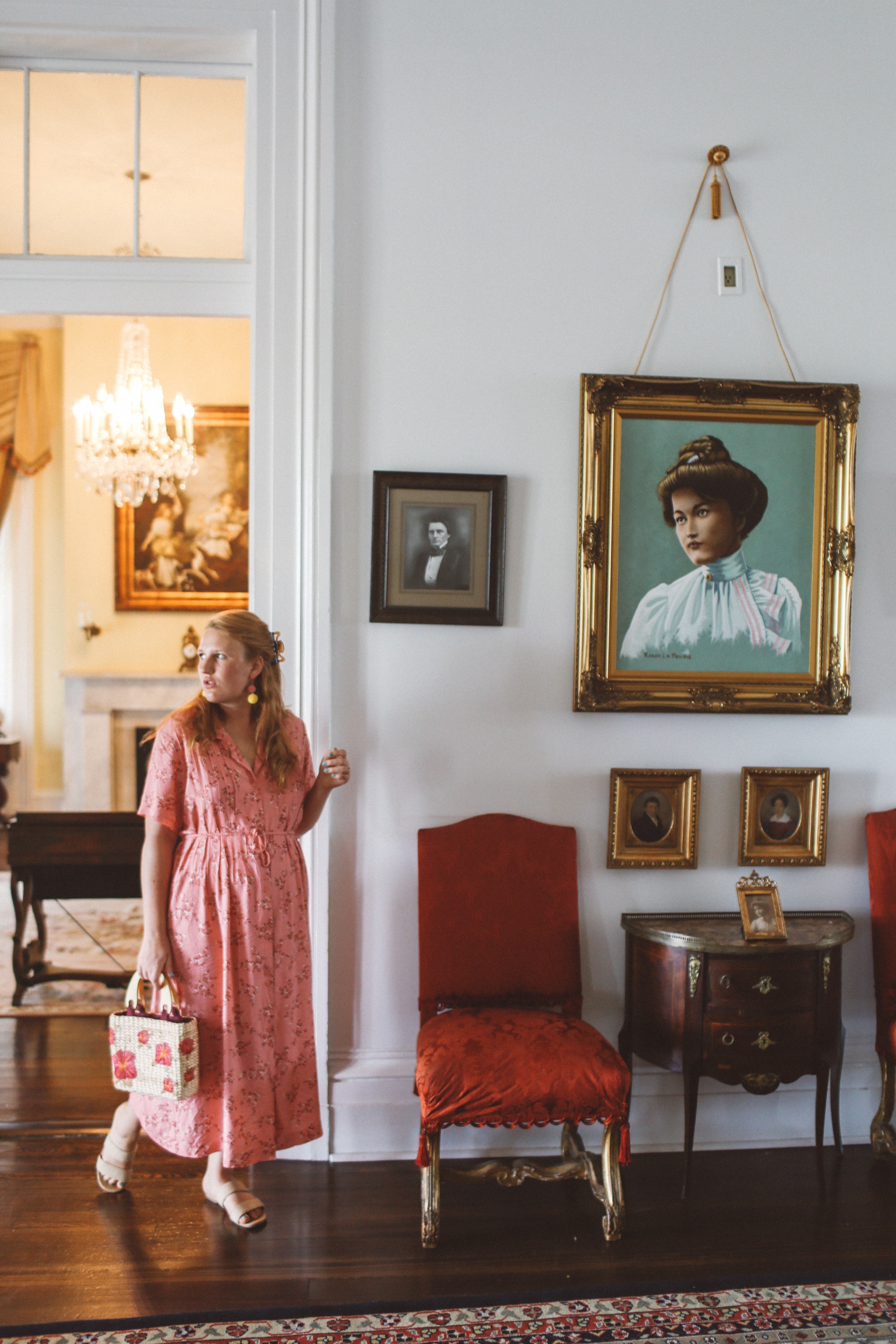 Nottoway boasts having the largest antebellum mansion in Louisiana. This style of architecture is classic to the early 1900's in the deep south. The original owner wanted a big family and loved hosting guests, so he built a big mansion to hold everyone! They've kept a lot of the original furniture, artwork, and items from that founding family so it really feels like you step back in time when visiting Nottoway. You can take a guided or self-tour for $15 a person regardless if you are staying the night or not. The guides dress up in period costumes to add a little fun.
Pro tip – take the self-guided tour so you can take your time looking over all the details in each of the rooms!
One of my favorite things about our stay was waking up to a steamboat cruise docked on the riverbank! I saw it peak over the levy and basically ran over to see the boat that docks there sometimes on a cruise route. If you need a little extra help in pretending you're living a day in 1890, this really did it for me.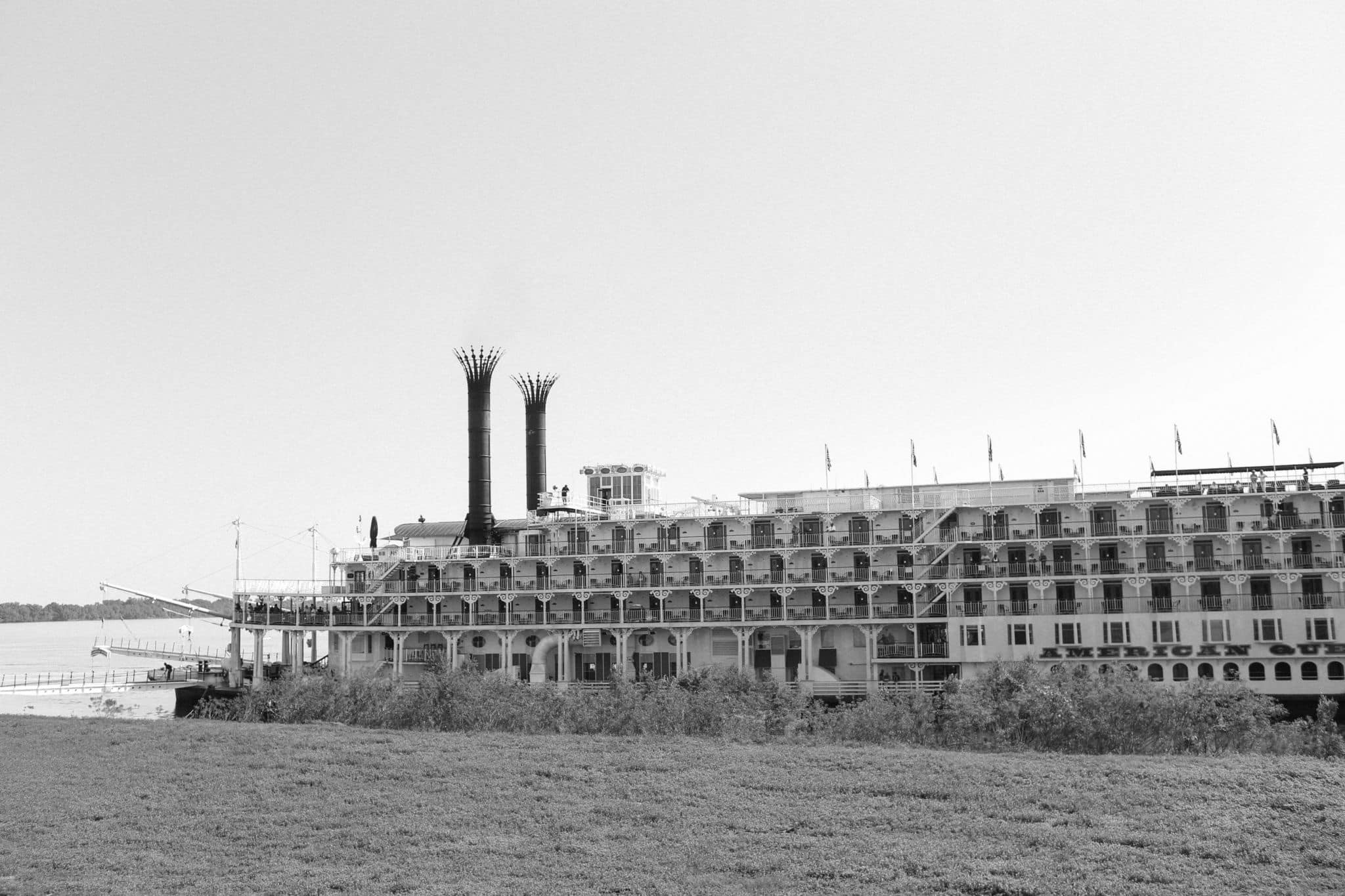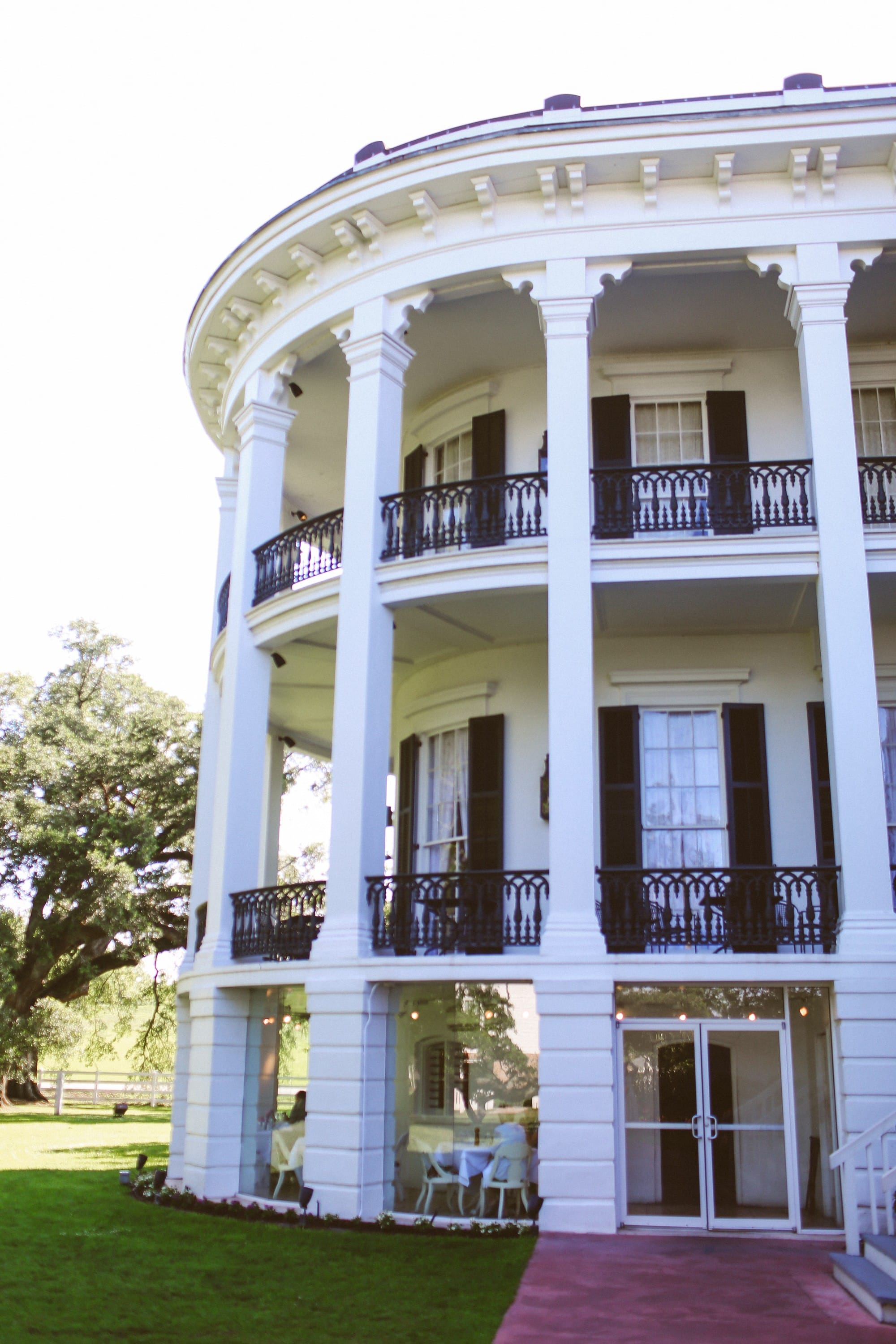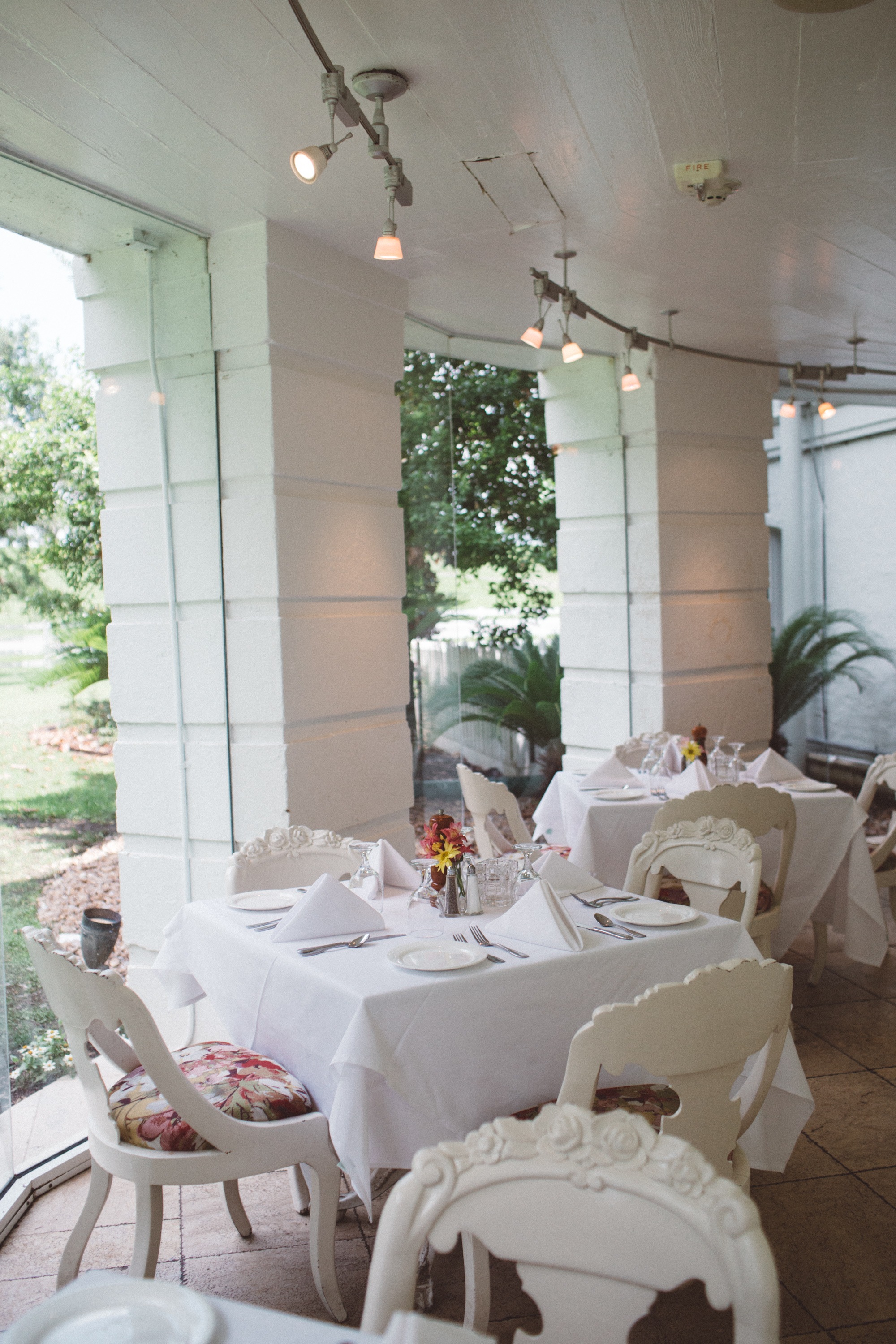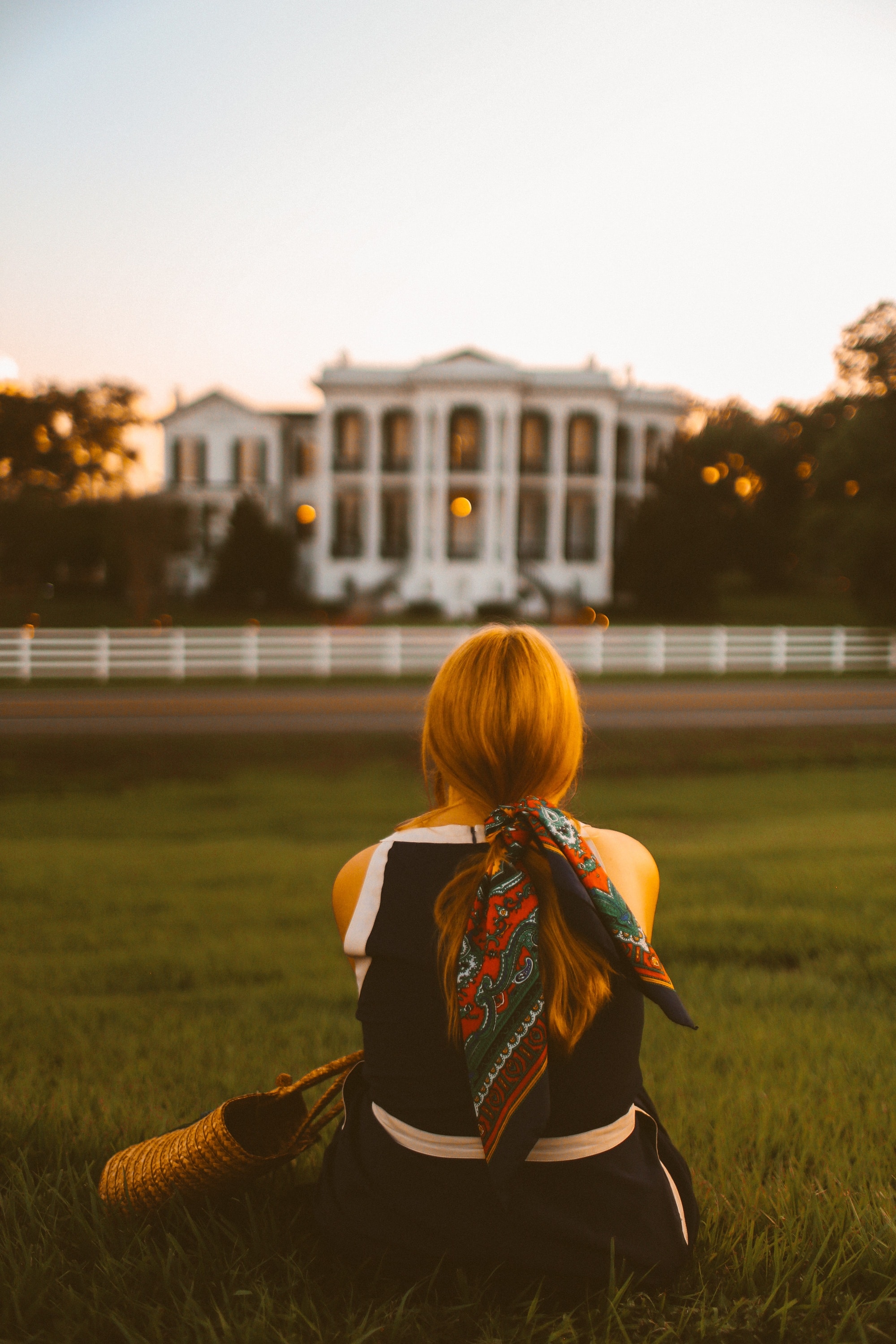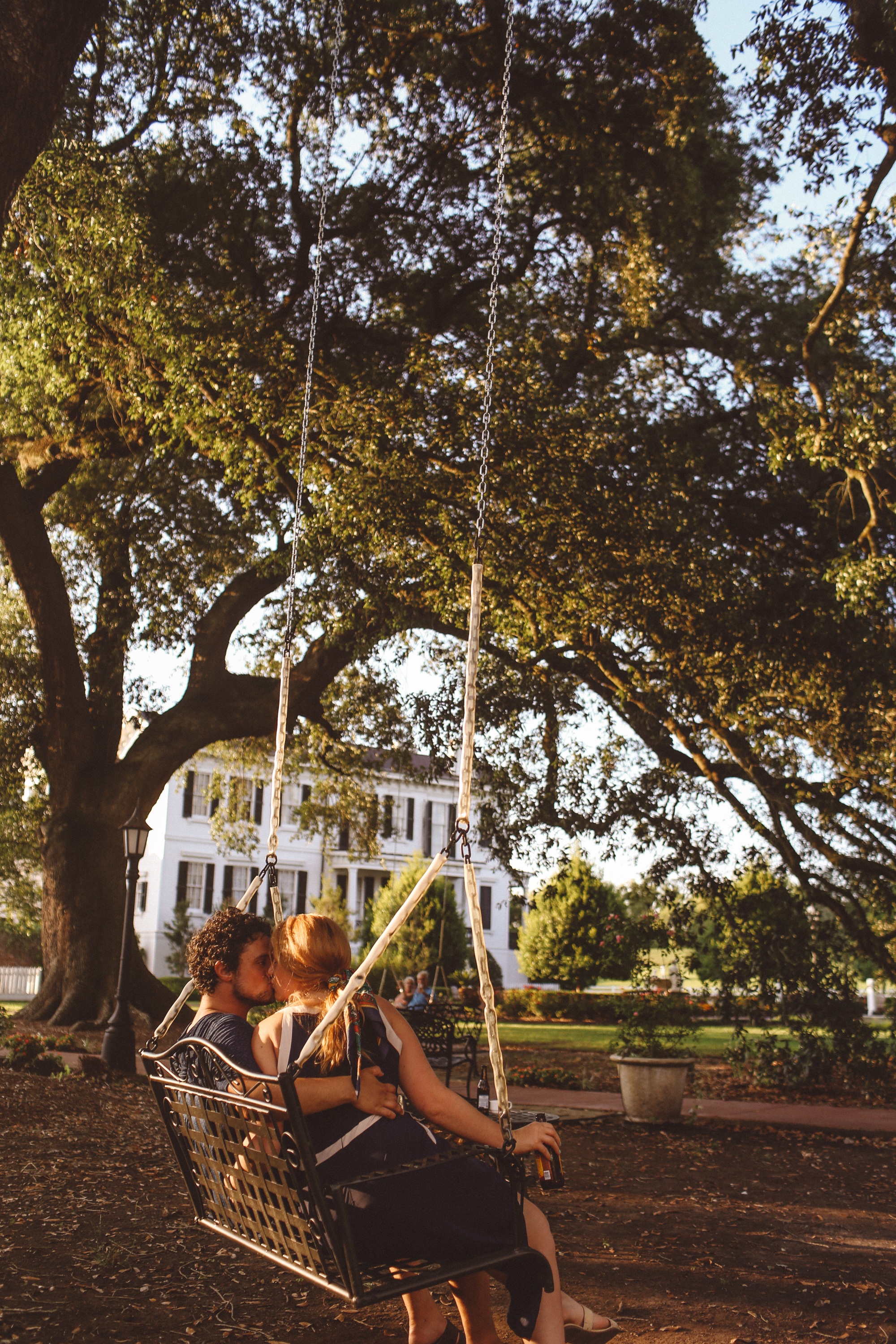 Whether your visiting Nottoway or another plantation in the south, make sure to pack a lot of pretty dresses! It's fun to dress up in this atmosphere. Also, pack a good book. The property had a couple swinging benches, so we camped out there in the evening to read. Lastly, make sure to check in right away and check out as late as you can to fully maximize your stay. Nottoway isn't like a typical hotel, it's an experience.
Have you stayed the night at Nottoway or another plantation, or even a mansion? Leave a comment below, I want to hear your thoughts!