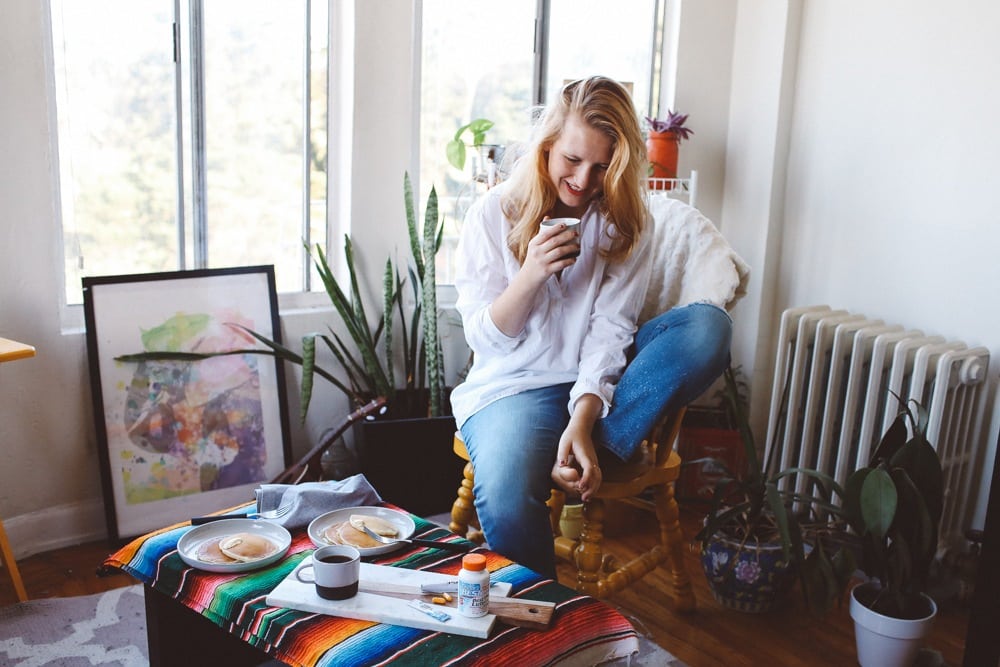 Saturdays are for pancakes. Robin is a master at making pancakes (they're his favorite food), and pretty much since the day we started living together, we fell into the routine of cooking up a big batch of pancakes every Saturday morning. He does the flipping while I tidy up the kitchen, or just sit and chat while drinking coffee. When they're done, we like to turn on cartoons (Scooby Doo anyone?) and enjoy homemade pancakes together. It's such a relaxing way to start the weekend.
We're both big foodies, it's a way we connect with each other and the world around us. From our tiny studio apartment kitchen to food trucks in Portland to breweries in Wisconsin, we love trying new foods. For me, it's part of what makes up my best life. i can't imagine a life without connecting over food with others, but there is a downside: health. You best believe when we visited San Diego, I pretty much only ate tacos and burritos. Portland? I could't fit into my high waisted jeans afterwards because I ate so much. My soul felt happy, but my body? Not so much.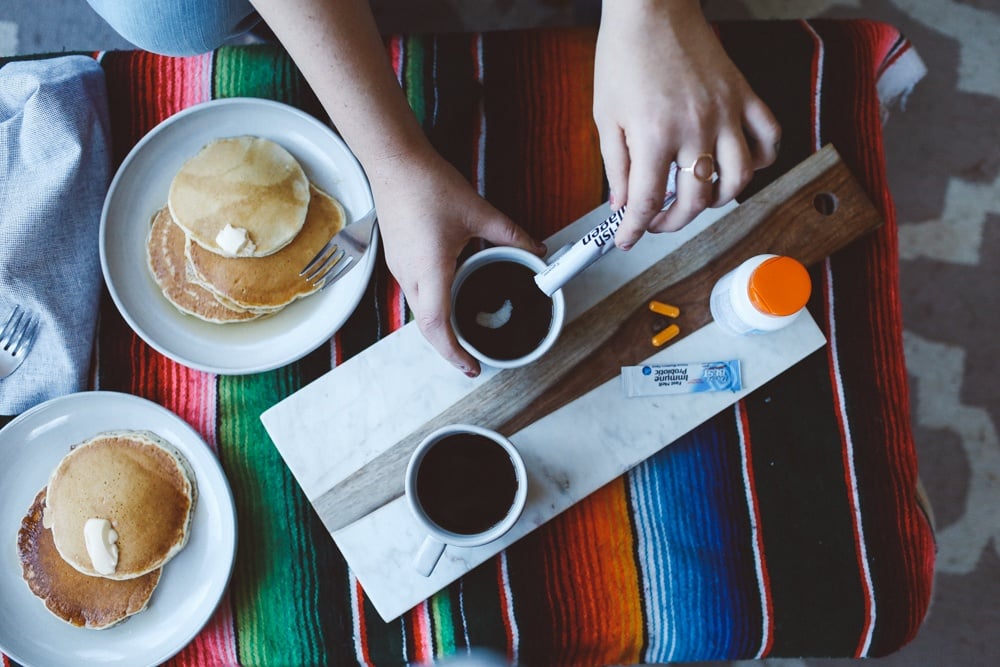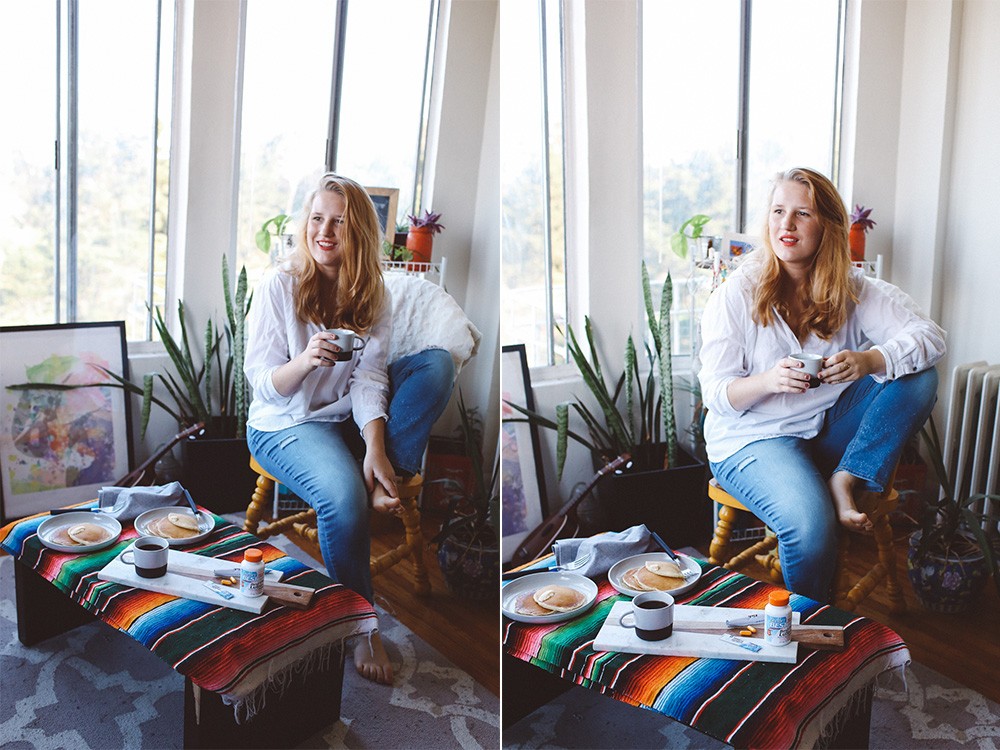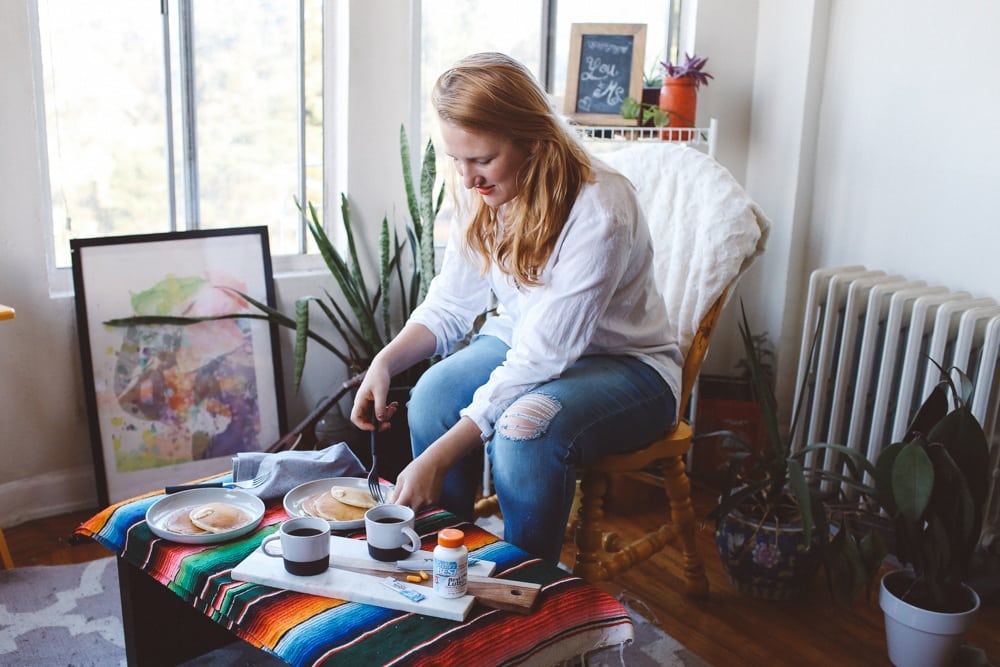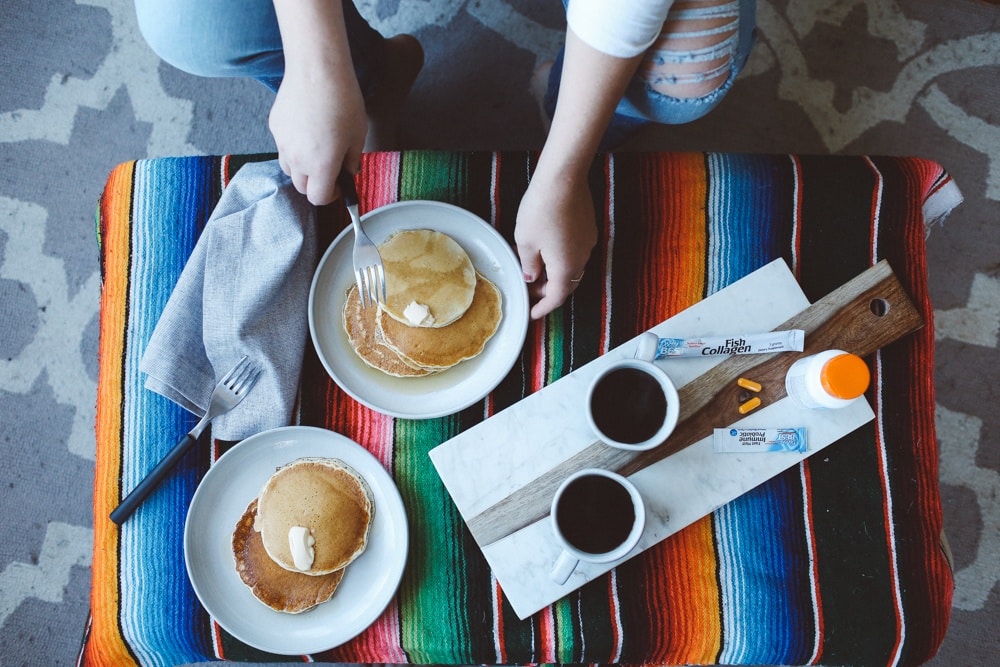 Because I refuse to give up exploring the world by food, I instead always make sure to help my body out by taking vitamins. Daily multi ones, of course, but I find other vitamins help me feel strong and healthy even when I have pancakes with sausage every Saturday morning. I spend most of my day staring at a screen (millennial problems) so I take Lutein from Doctors Best to keep my eyes healthy. From said screen time, in college I also delivered chronic neck and shoulder pain from scrunching over a computer all the time. I've been taking turmeric root for a few months now. It helps reduce the inflammation and I highly recommend it for anyone who is experience the same neck pain. My other favorite is fish oil to help my hair and nails grow faster and healthier (beauty girl problems).
---
Doctor's Best is giving away a special prize that you can enter to win by sharing a photo on either Facebook, Twitter or Instagram with #MyBestLife. It runs fromMonday 11/14 – Friday 12/9. Winner will be picked on 12/14. Rules here to learn exactly how to enter.
---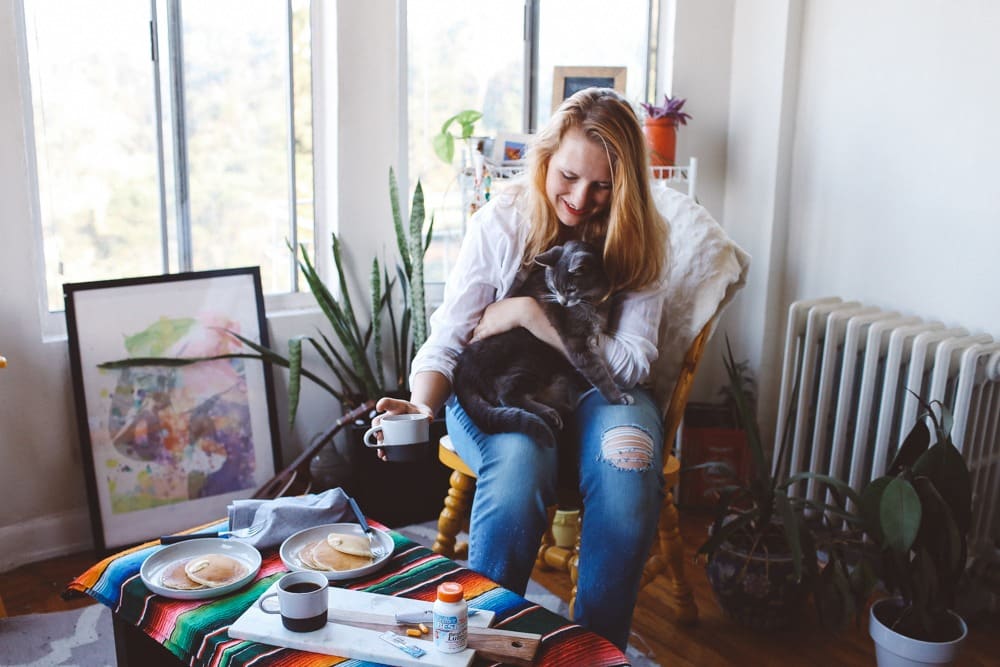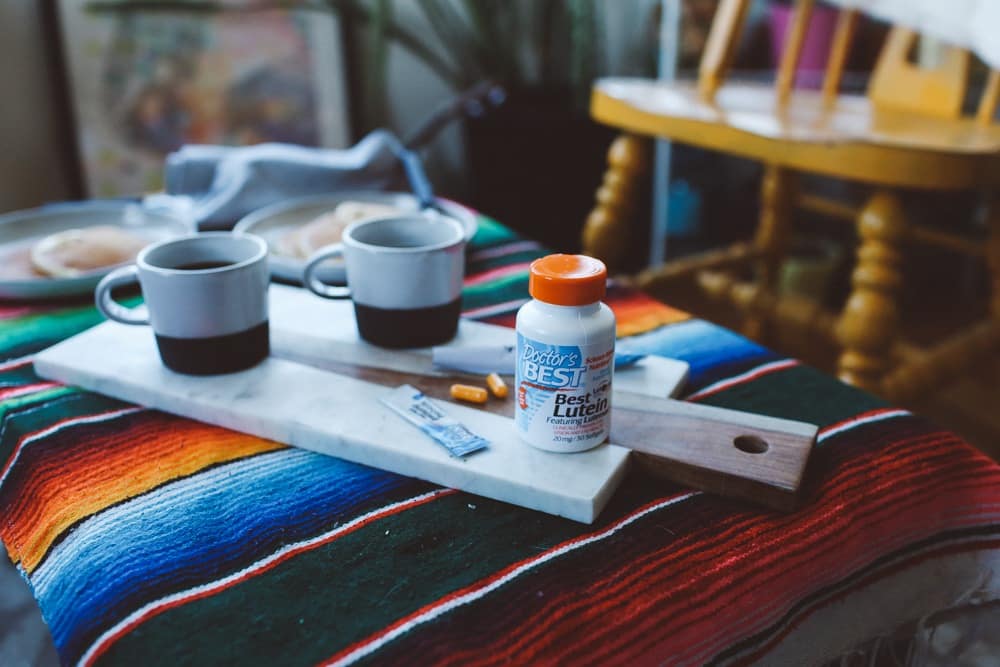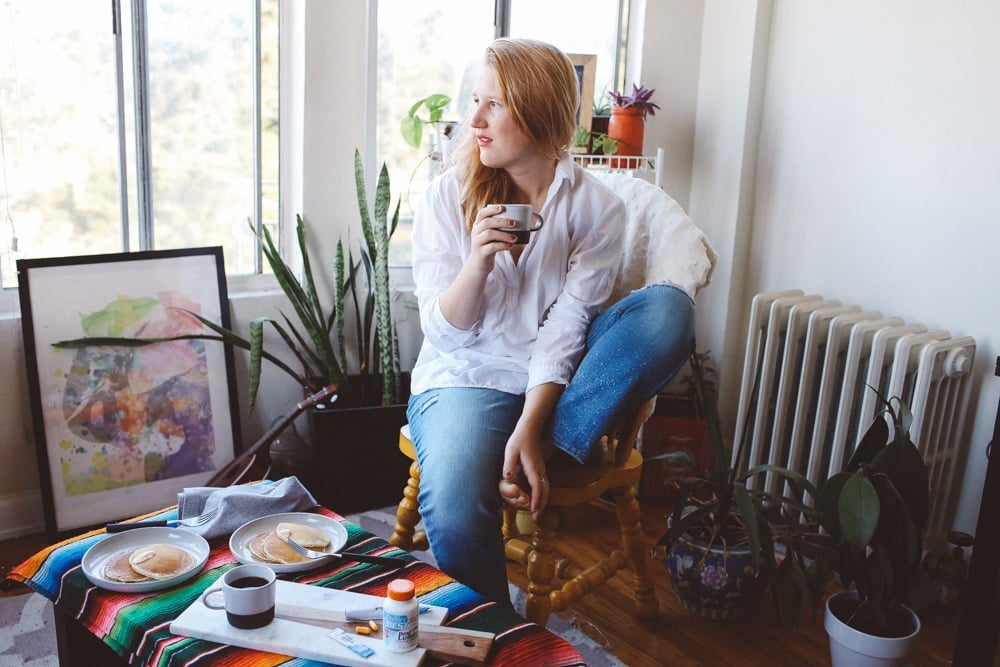 My best life is experiencing it all – from distance lands to the best Netflix originals to eating whatever I want because food is good. It's also making sure my body is in proper shape to keep up with my mind and stomach.
Below I've included Robin's pancake recipe —shh don't tell him I gave it to you! My foodie tip is to fry an egg and place it between two pancakes. I love squishing it and letting the yoke drip all over the plate. yum yum!
[yumprint-recipe id='7′]Thank you to Doctor's Best for sponsoring this post.