You can't help but smile when wearing a piece of Joyous Mondays. Which, is kind of the point of this handmade jewelry brand.
See, founder Alex Bell's favorite day of the week is Monday, which always gets a bad rap. Her goal with Joyous Monday is to help people brighten up even the dullest of days with her pieces.
"At Joyous Mondays, the color obsessed will find vibrant designs, original artwork, quirky home goods, fun jewelry, and unique accessories all in one shop." Alex Bell
She gets inspiration for designs everywhere, from retro signs, old sewing patterns, even vintage posters. She particularly likes the 60s, 70's and 80's, which shows through her polymer clay pieces. Come step into Alex's world of color with me for this month's Small Business Series. I bet you can't NOT smile.
Also, for the record, I also love Mondays.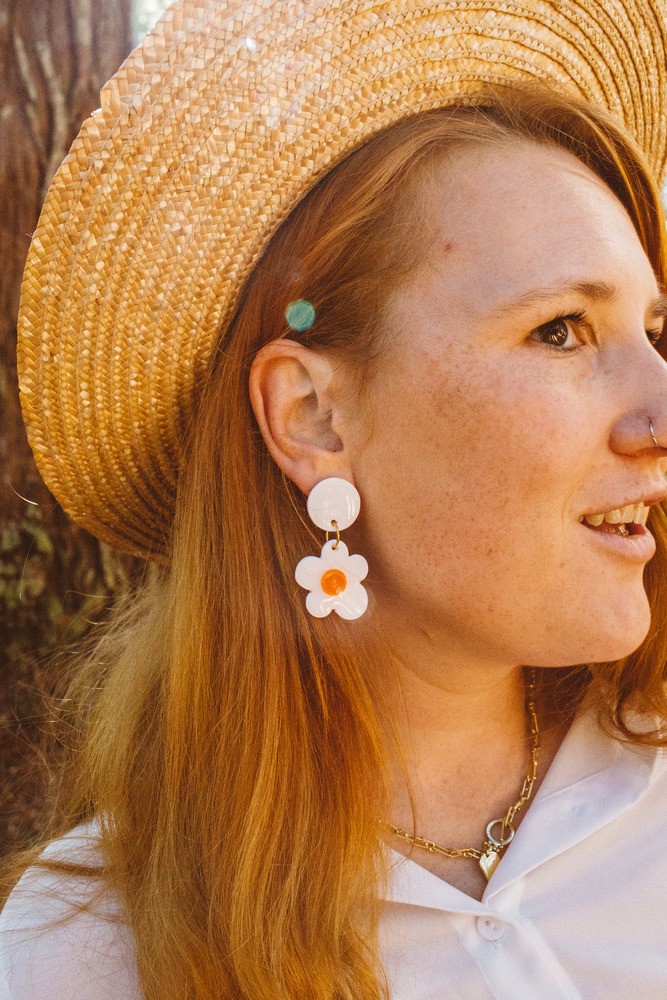 Alex has a founder's story similar to mine here at Whimsy Soul. She moved to San Francisco with her husband and pup last year and found herself with no 9-5 but a heck of a lot of creative energy. So, she started making.
Joyous Mondays was launched just earlier this year, all from her tiny San Francisco apartment which doubles as a studio (again, are we the same person?!)
Right now on her shop, you can find earrings that look like daisies, colorful hair clips, and jewelry that looks like it was pulled right from 1969.
Designs sometimes start on an iPad, other times are scribbled on the back of scrapes of paper or grocery lists. With the true artist mind, Alex says "Sometimes, I'll wake up in the middle of the night with an idea and attempt a small scribble in the notes app on my phone."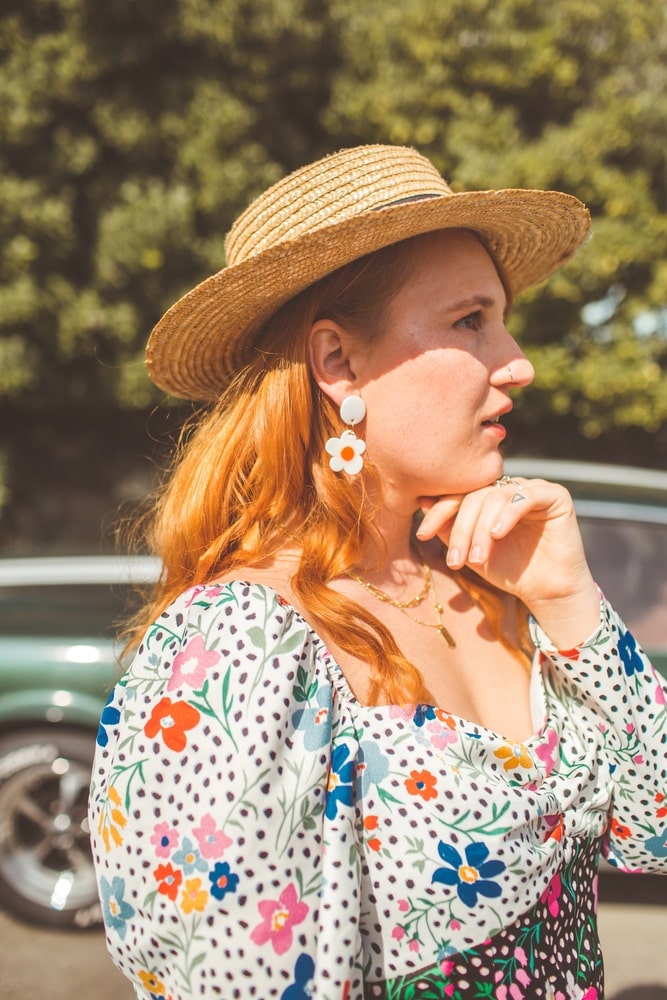 I've been wearing her earrings all week, especially these cute white and orange daisies. They go with everything and it's perfect since I'm in full-on spring mode right now!!
I asked Alex to share business advice for fellow women thinking about opening her own business. Here's her great advice:
My best advice for women looking to open their own business: once you finally find your groove, just go for it! There's no perfect time to start a business and the Universe probably isn't going to send you a sign, but if you're looking for one, this is it!
Follow Joyous Mondays on Instagram or visit joyousmondays.com