Tucked away outside Salinas is the Vision Quest Safari bed & breakfast, a safari in California! Ever since seeing photos of the Giraffe Manor in Africa on Instagram, I've been itching to go on a safari adventure… but without the plane ticket abroad! Lucky, there' s the Vision Quest Ranch safari experience a couple hours south of San Francisco! The husband and I packed our bags for a night in a bungalow next to elephants, lions and bears – oh my! This is an inside look at Vision Quest Safari and my tips you MUST know before you go to this adventure.
Pst – book your stay on Groupon HERE for the best discount! 
About Vision Quest Safari
The Monterey Zoo & Vision Quest Safari b&b Salinas was built in 2001 and is home to many rescued or retired animals. The lion that started it all was used by Disney animations to draw Scar, for instance. Other animals are simply ones the state confiscated due to poor care by their owners. They have everything from monkies to gators to big cats, small cats, water buffalo, bears…However the wild animals end up at this Salinas safari, they are cared for by a great team of staff. The ranch is currently being renovated with plans to be finished with brand-new holding cages for everyone by the end of 2019.
On top of housing animals in need, it operates as a B&B. There are 6 bungalows on the property which you can stay the night in! Fall asleep to the sounds of the cats chatting and wake up to elephants outside your bungalow. Regular hotels can beat that!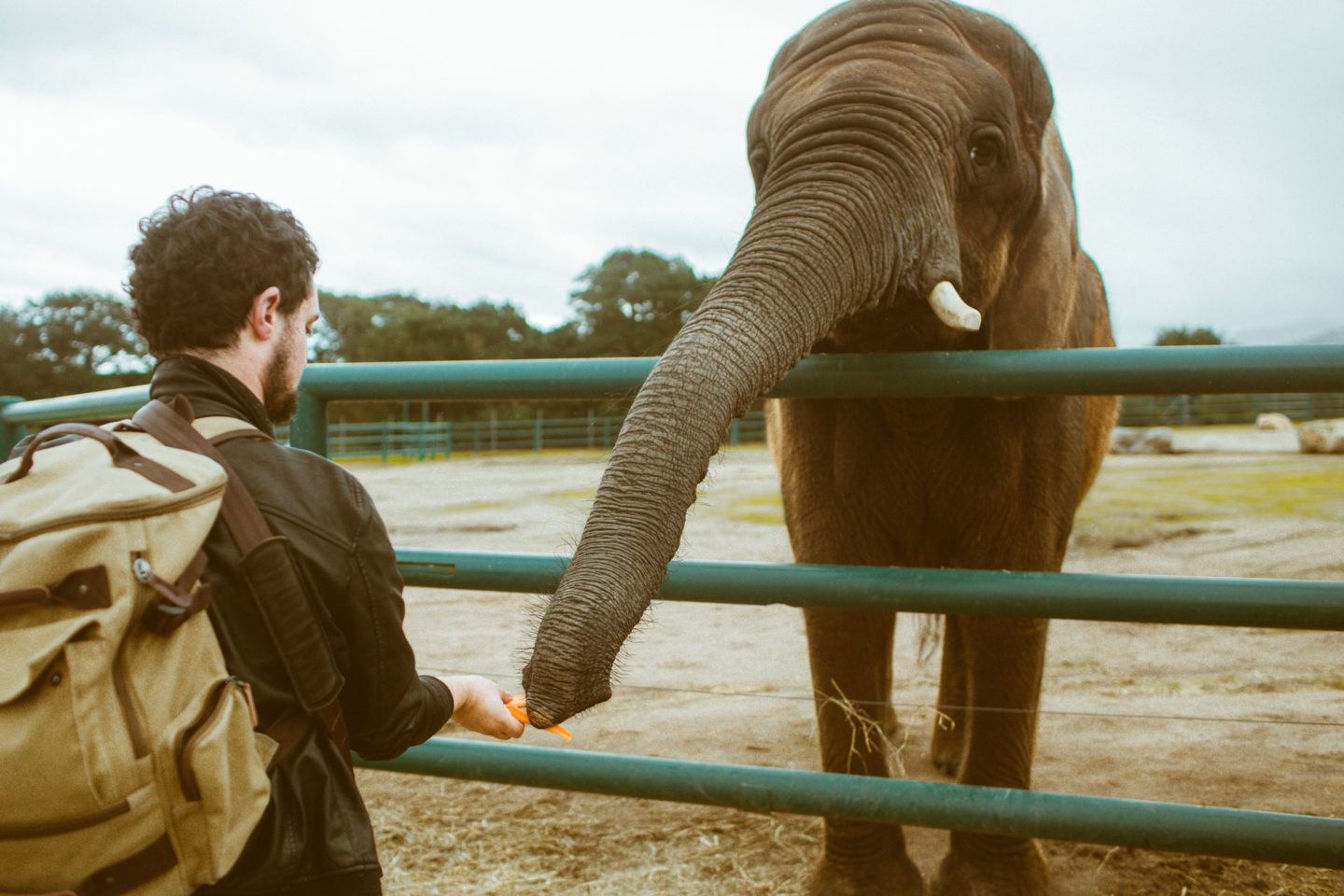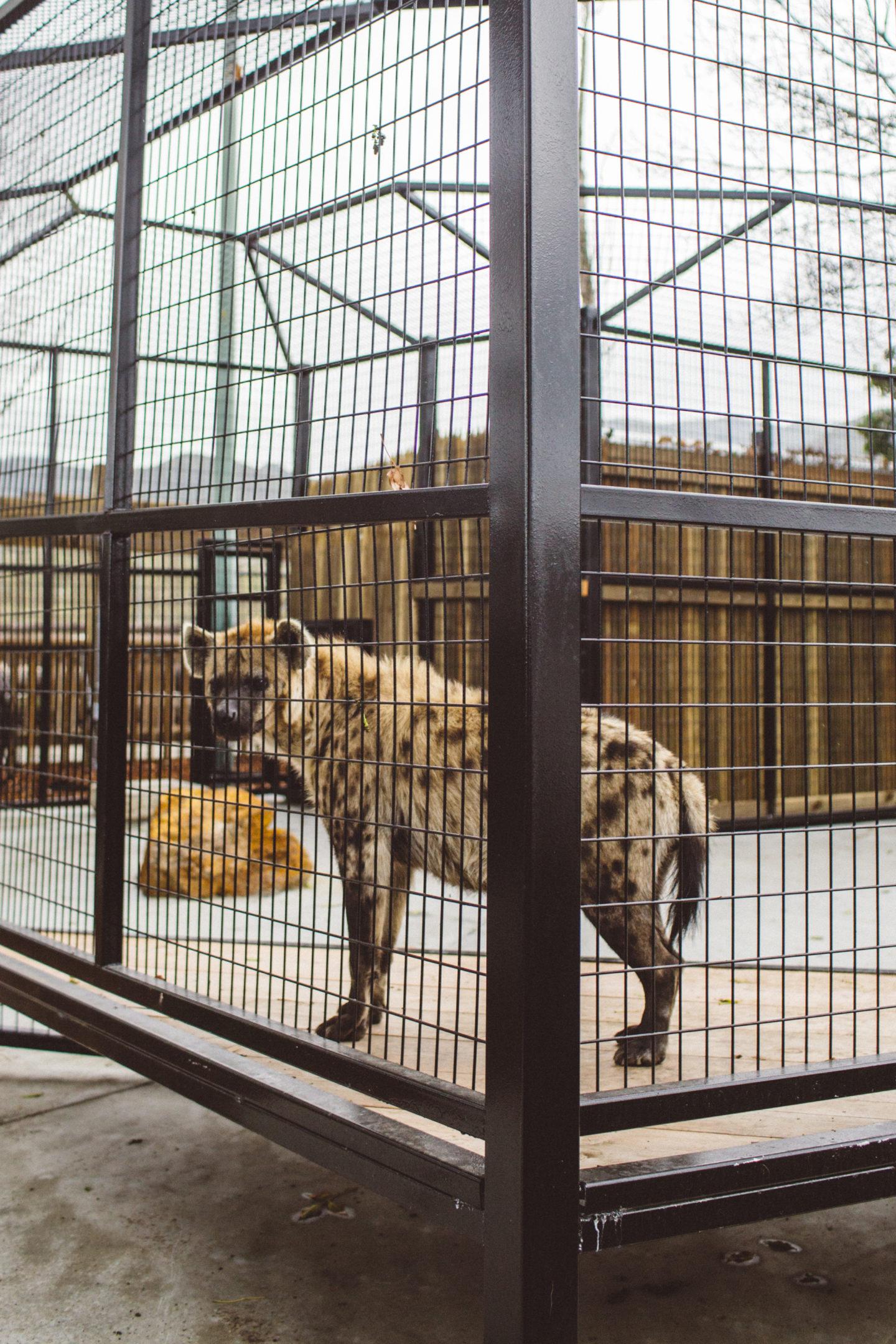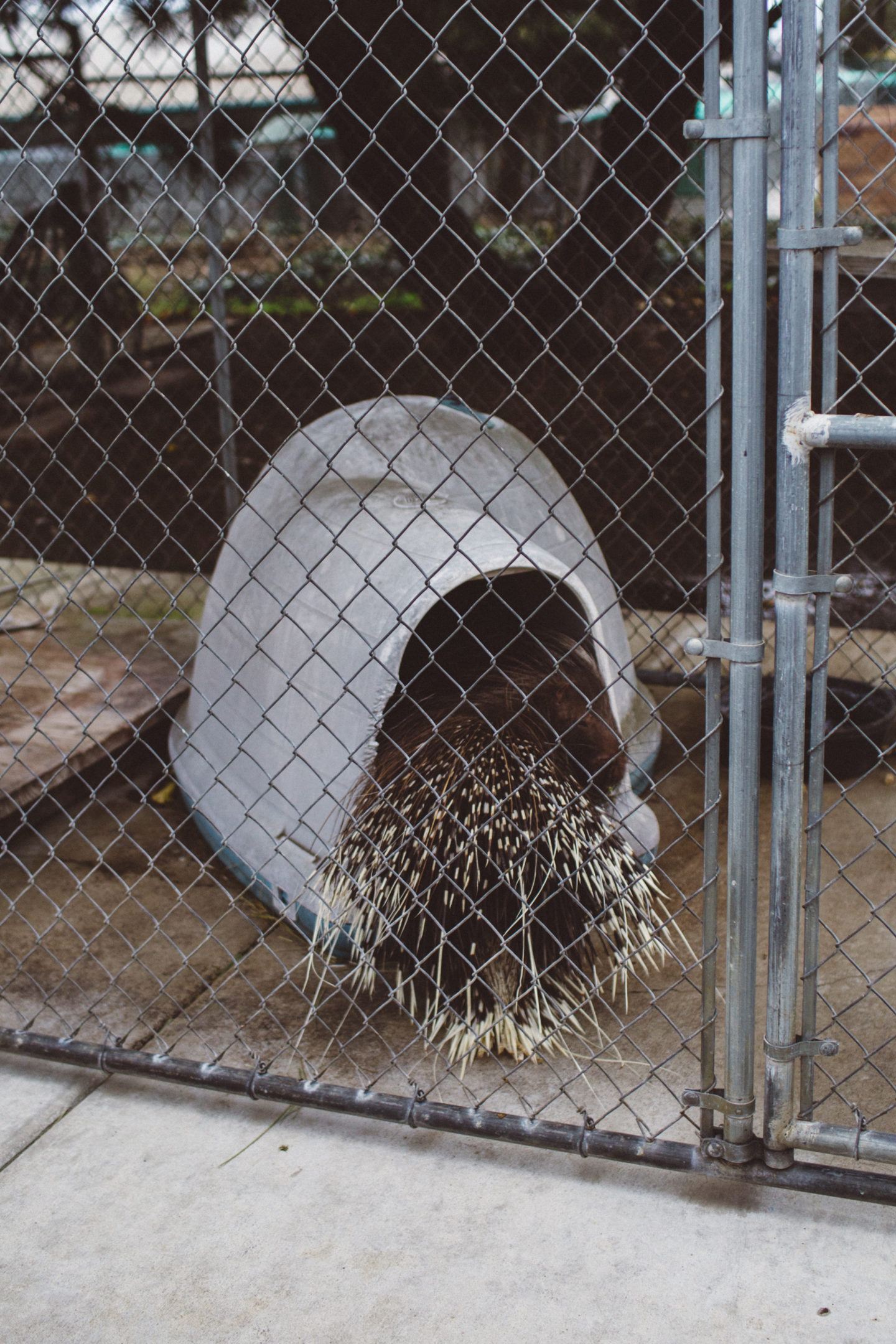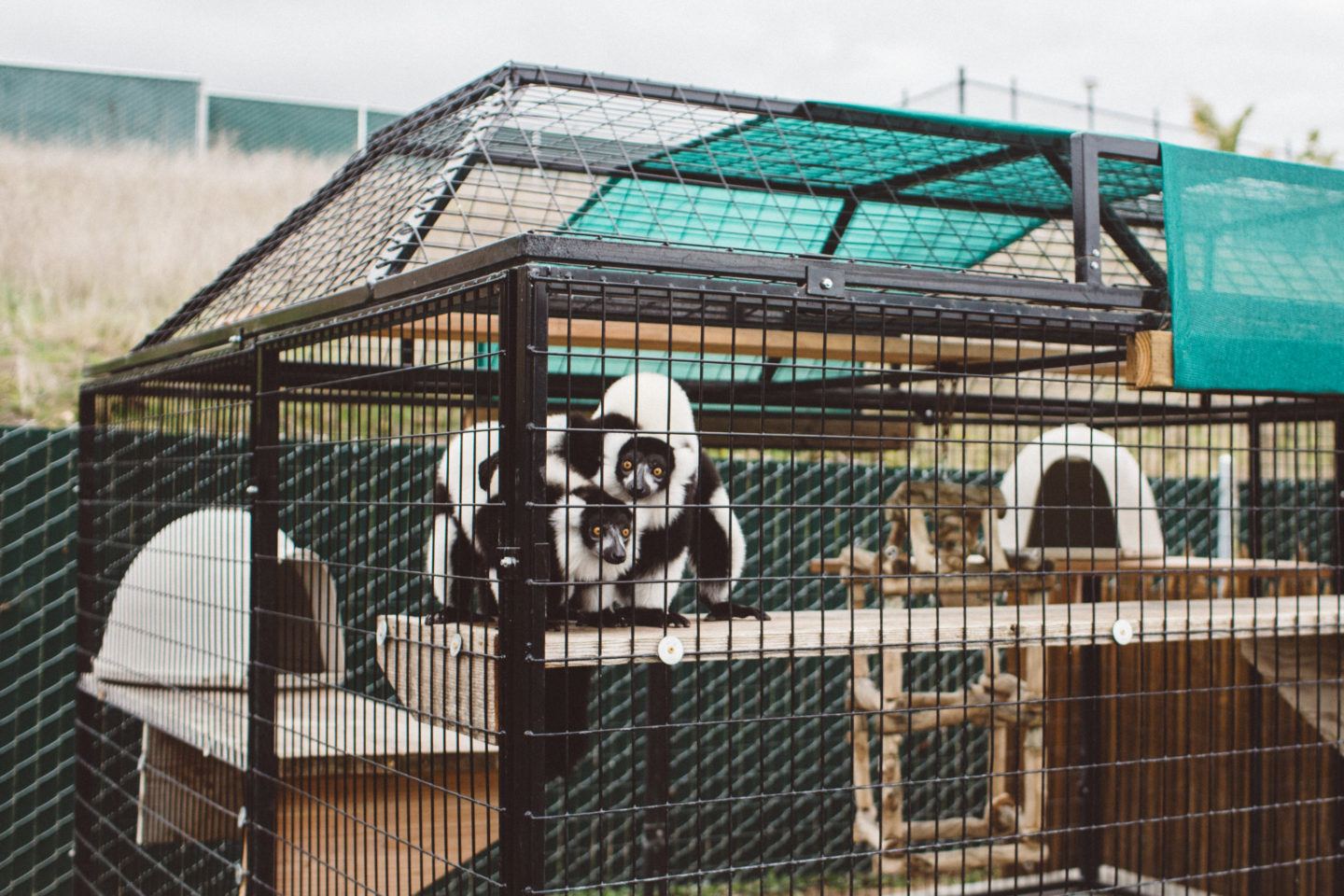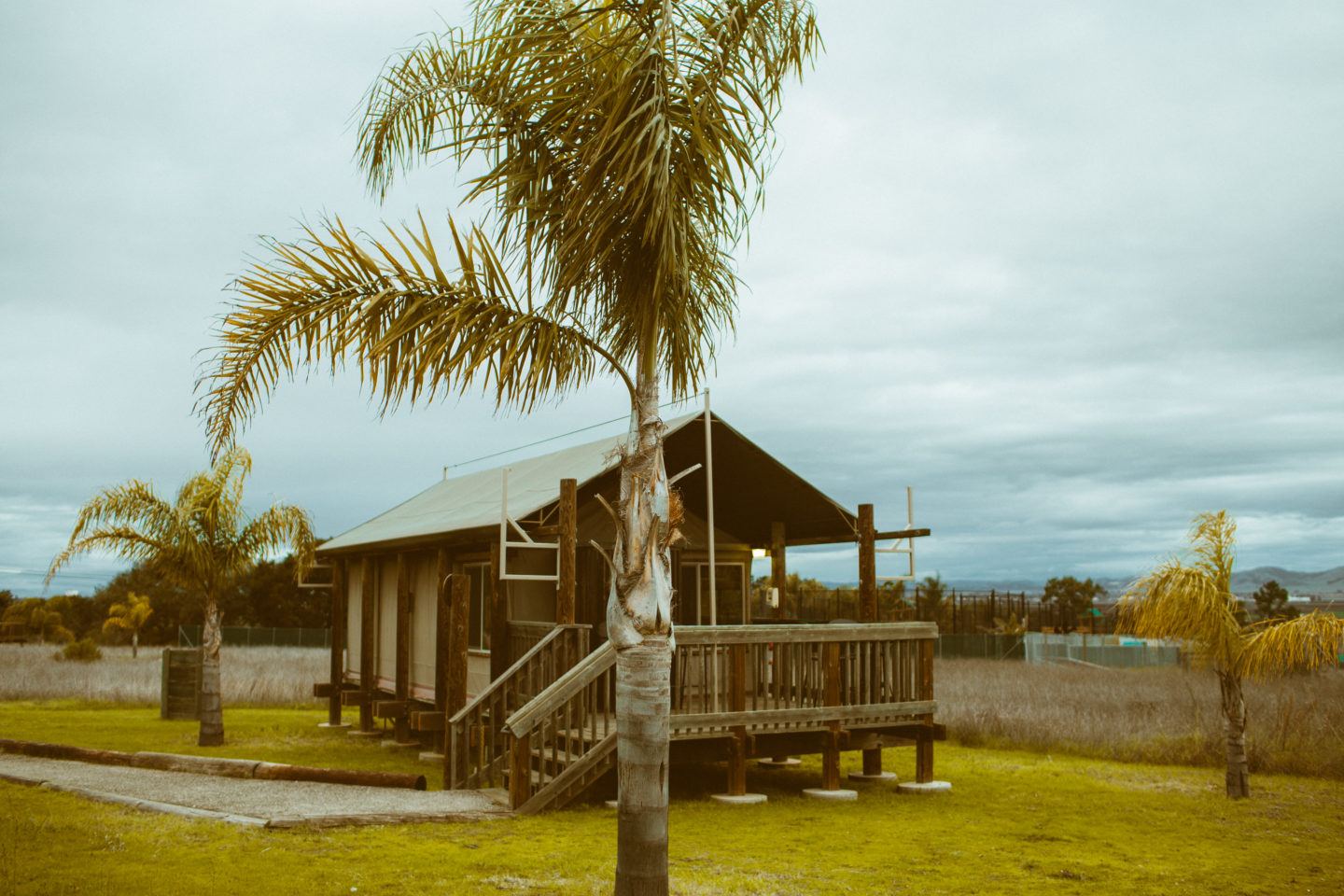 If you're looking for a Vision Quest Safari Bed & Breakfast coupon, head to Groupon! I found a great discount for the Salinas bed and breakfast safari on Groupon here, saving us some money that we then used towards an elephant experience.
Which Bungalow Should I book?
Not all bungalows are the same. I could be wrong, but I think the bungalow we stayed in is the best one. We were in #3, or the Little Big Cat House It overlooked the elephant pen and their bedtime sheds, so we could watch them take their morning baths before being released into the main pen. The bungalow is also near the cat pens, so all night we could hear the lions and tigers roaring to each other. Breakfast delivered to your room is a large fare of pastries, fruit and yogurt. We liked sitting on our balcony with coffee and goodies.
The Giraffe Manor and Leopard Lairs also have great views of the elephant pen with the Zebra Zone having a partial view. Monkey Manor is behind the bungalow we stayed in. You can't see the elephants but you are the nearest to the big cats so you can hear them roar really well! Pachyderm Palace is next to Monkey Manor, but near the entrance, so you may have to deal with noises and lights of cars coming in and out of the gate. The Bear's Den is far on the other side of the elephant pen and probably doesn't have a view of the pen or other animals. Lastly, Josef's Jungle is tucked in the way way back. This bungalow is the only one with an outdoor tub that is meant for summertime dips (it only has cold water, not hot so it can't be used in the summer.) Reviews I found online say people prefer the bungalows near the elephants or cats.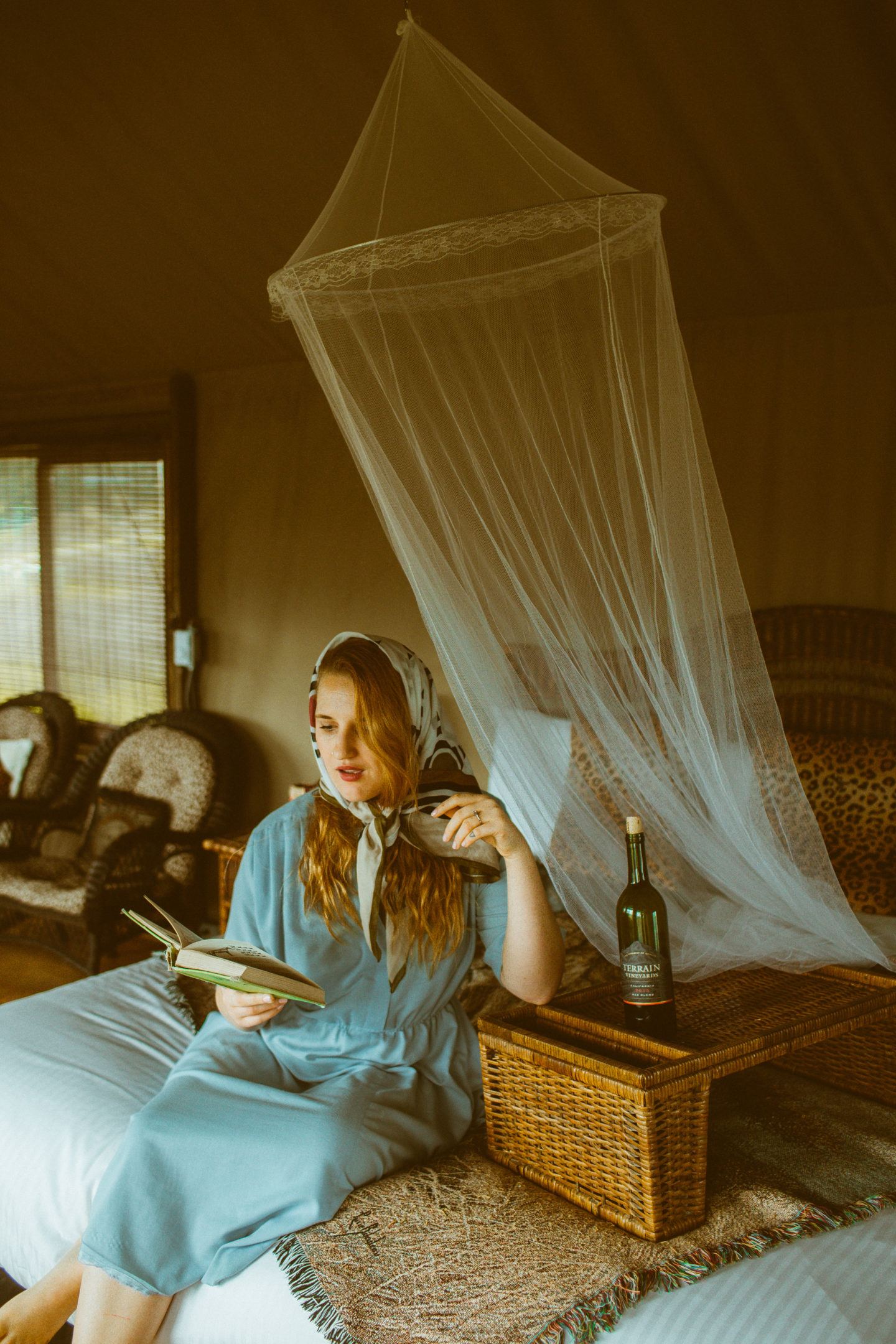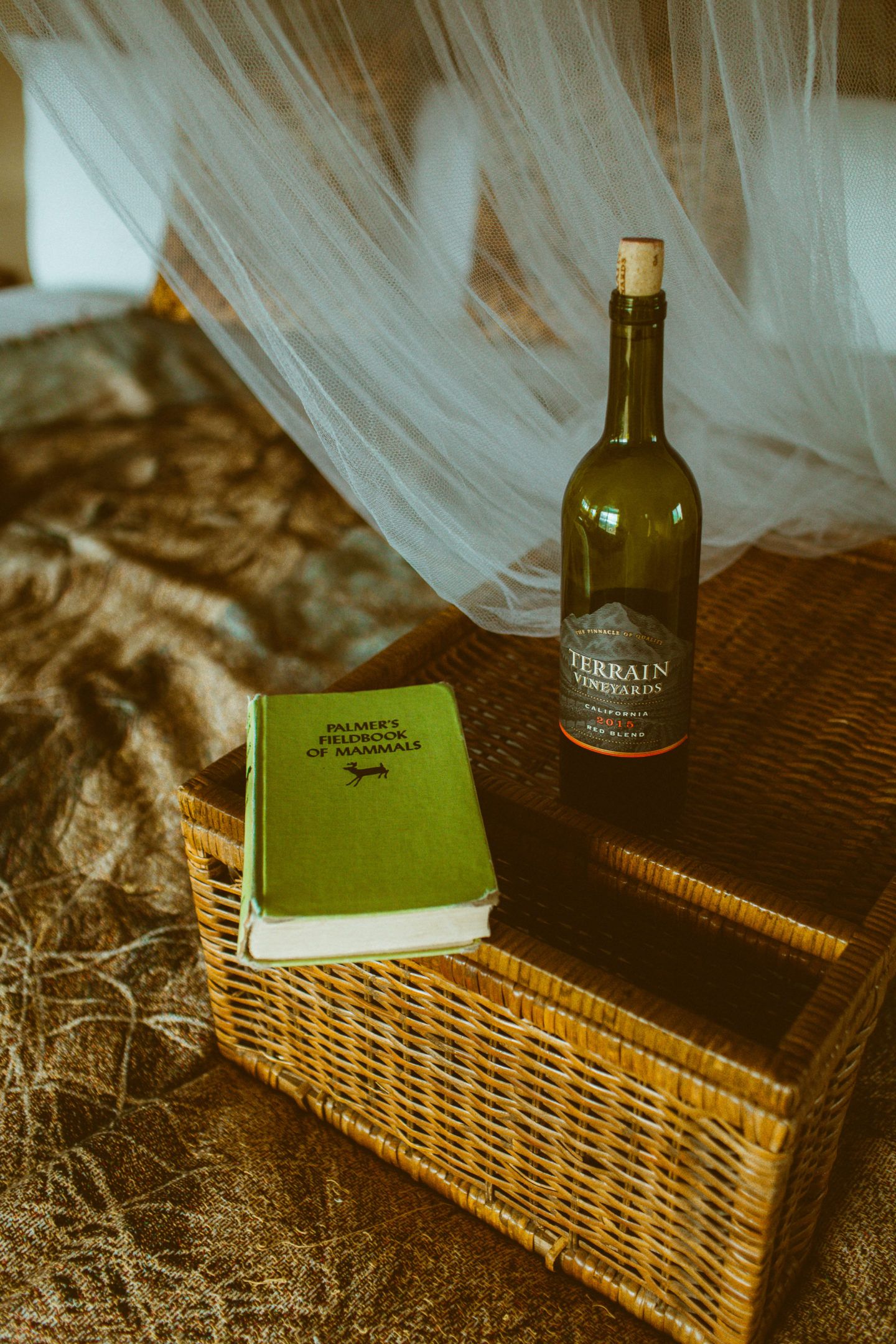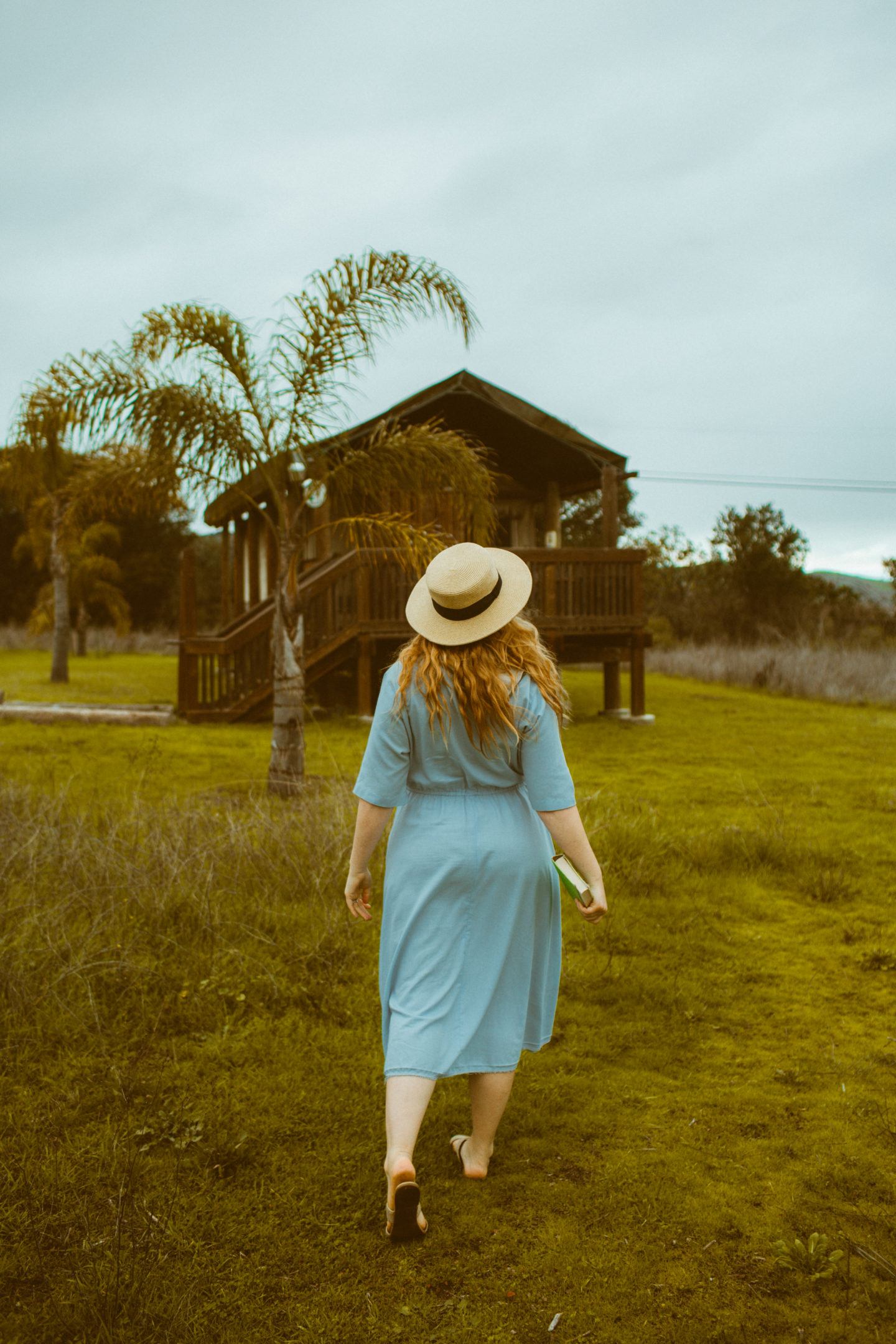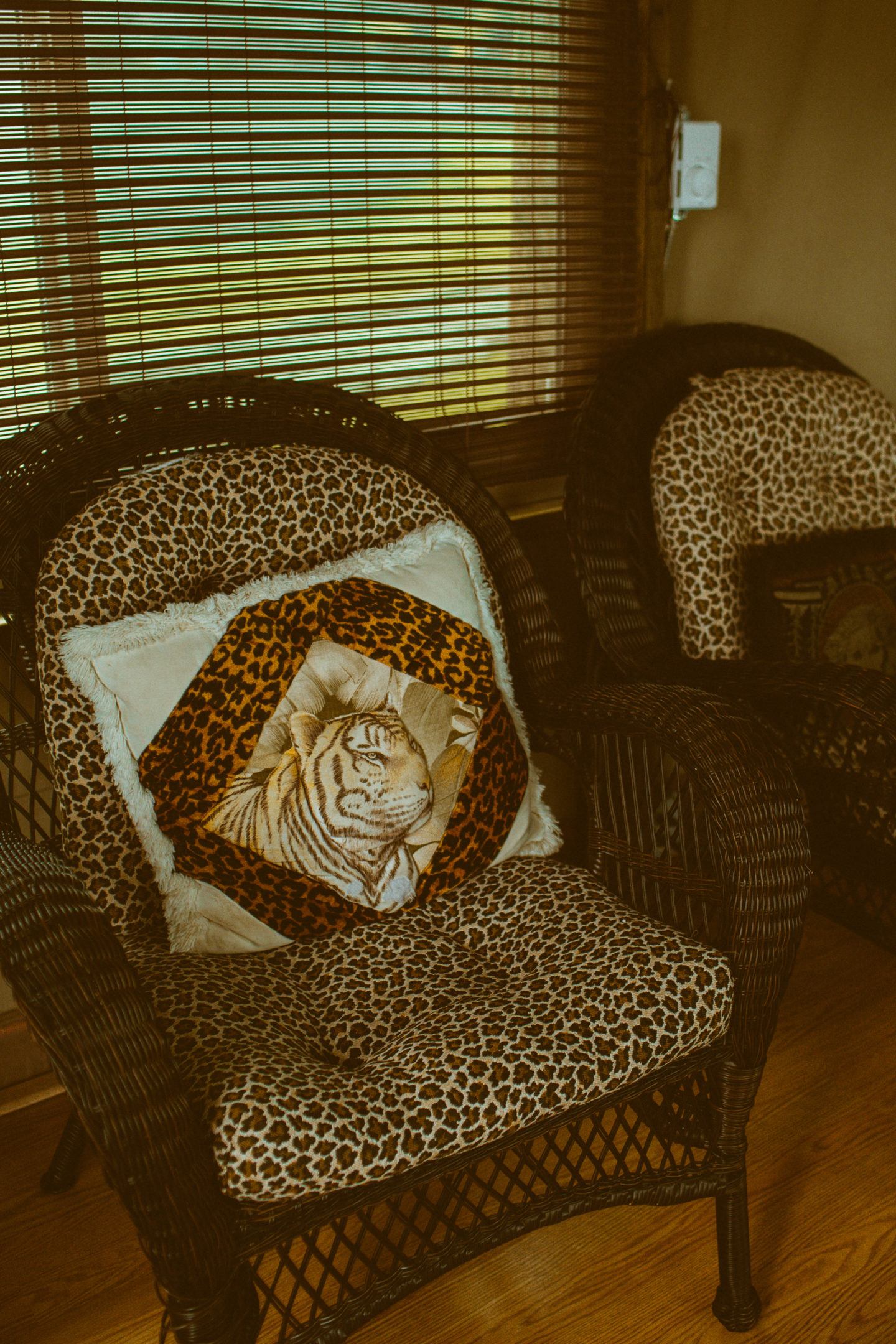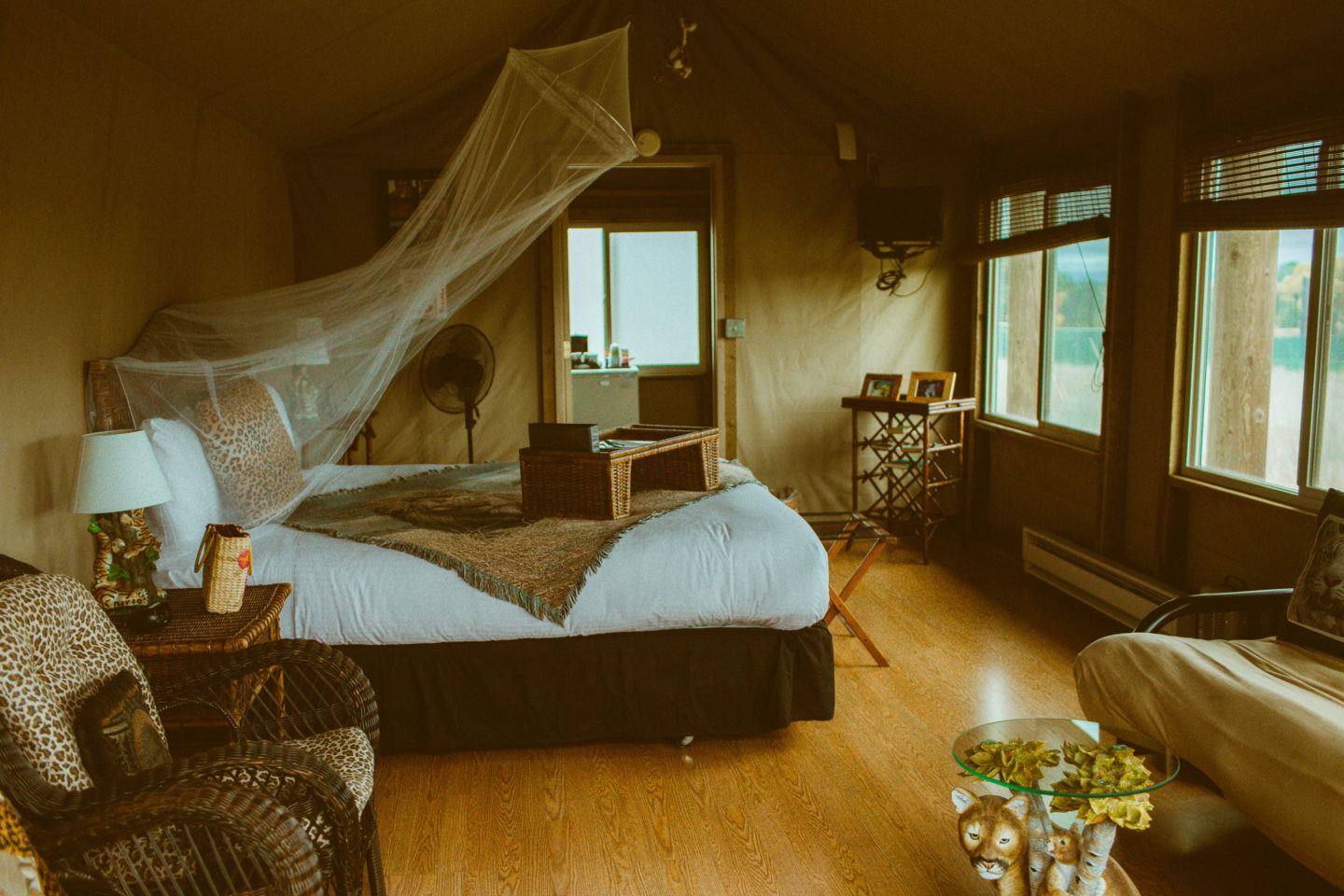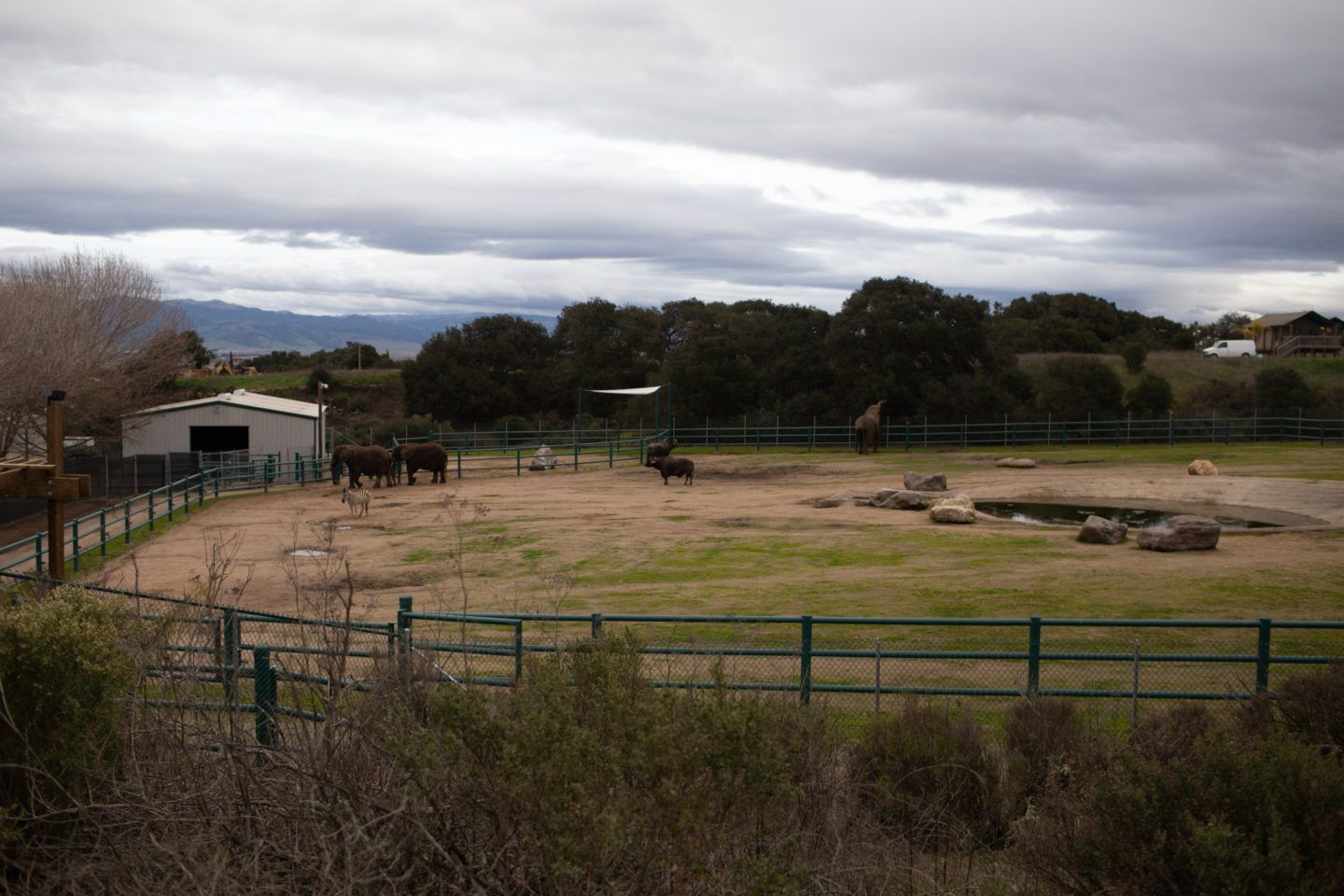 What tours should I book?
When you spend a night at with the Monterey Zoo and Vision Quest Safari, a 1pm tour of the zoo and animals is included. You can do this the day you check-in or the day you check out. At the end of the tour, you have the option to pay $8 per-person at the gift shop to feed an elephant carrots. We opted for this, but it is important to note that feeding the elephants in the morning for breakfast is also included in your nightly rate, so if you are looking to cut costs, you can skip the extra feeding. Each afternoon, trainers will also bring a couple of animals to your bungalow. You can touch them or hold them, but you can ask trainers any questions you want in this private viewing.
In the evenings, you can pay an additional fee of $65 per person to put the elephants to bed and also feed the big cats. We choose to not do these extra activities but we could sorta see the group feed the big cats and it sounded like a lively time. We chose not to do these to cut cost because all the extra feedings added up. BUT, they did look like a lot of fun and I did have a bit of FOMO so if you have the budget, I highly recommend doing these extra things.
And, if you really want to go big, you can do the Pachyderm Package or VIP Tour. The Pachyderm Package is $275 for two people and is all about elephants! Probably the best elephant experience in California. The VIP Tour is a 4-hour massive tour and hands-on package with lunch included. This will run you closer to $500 to do. You have to book those online here.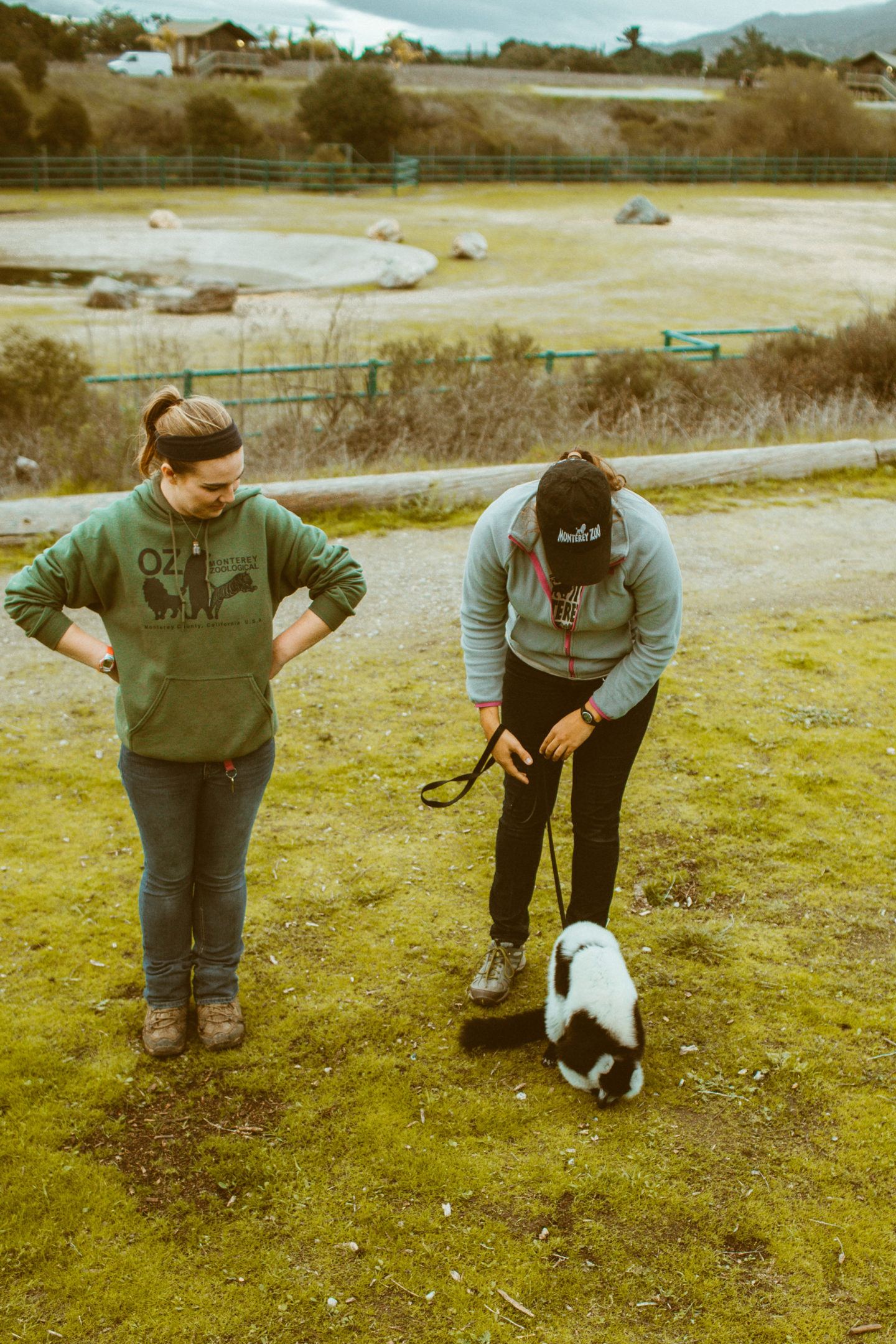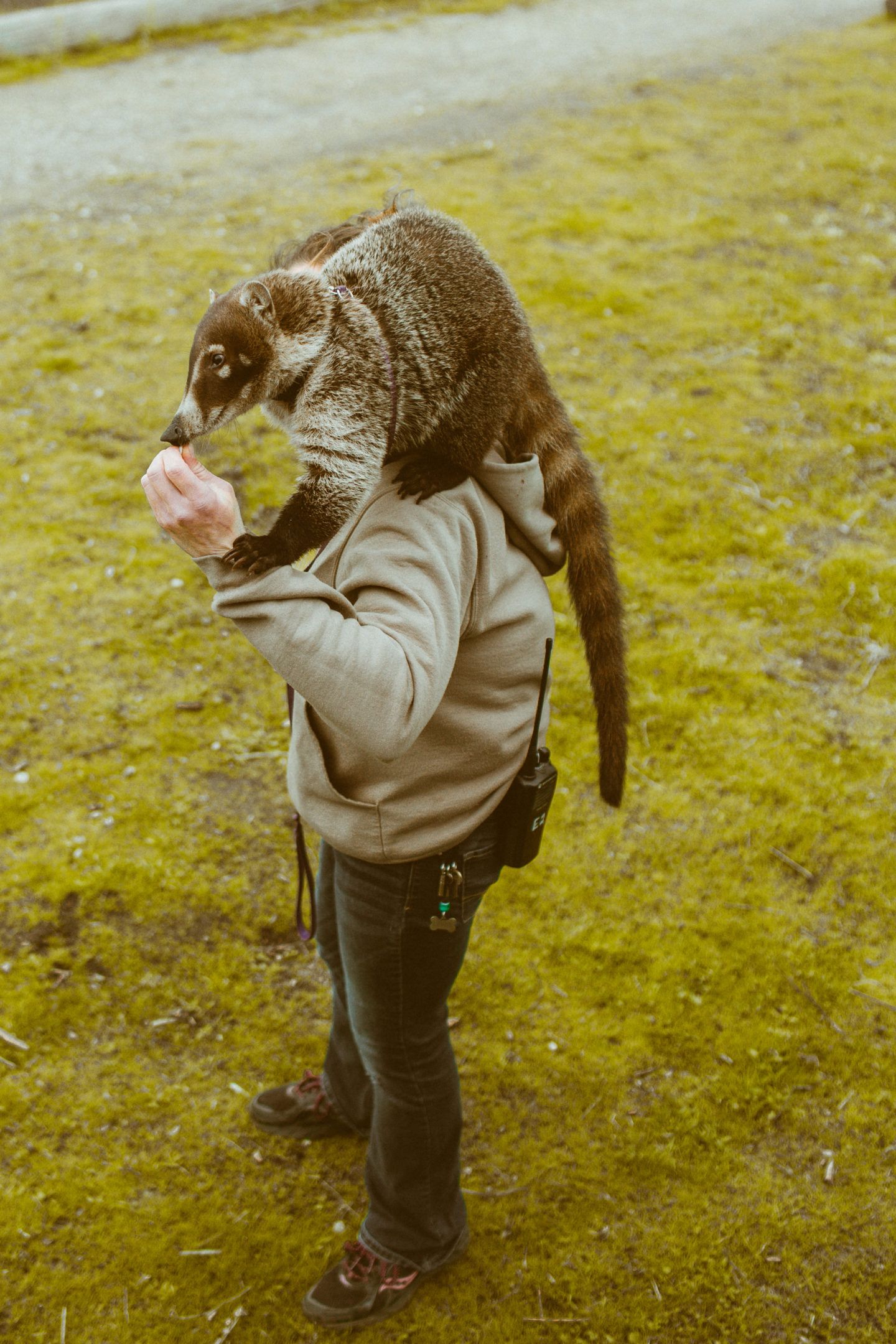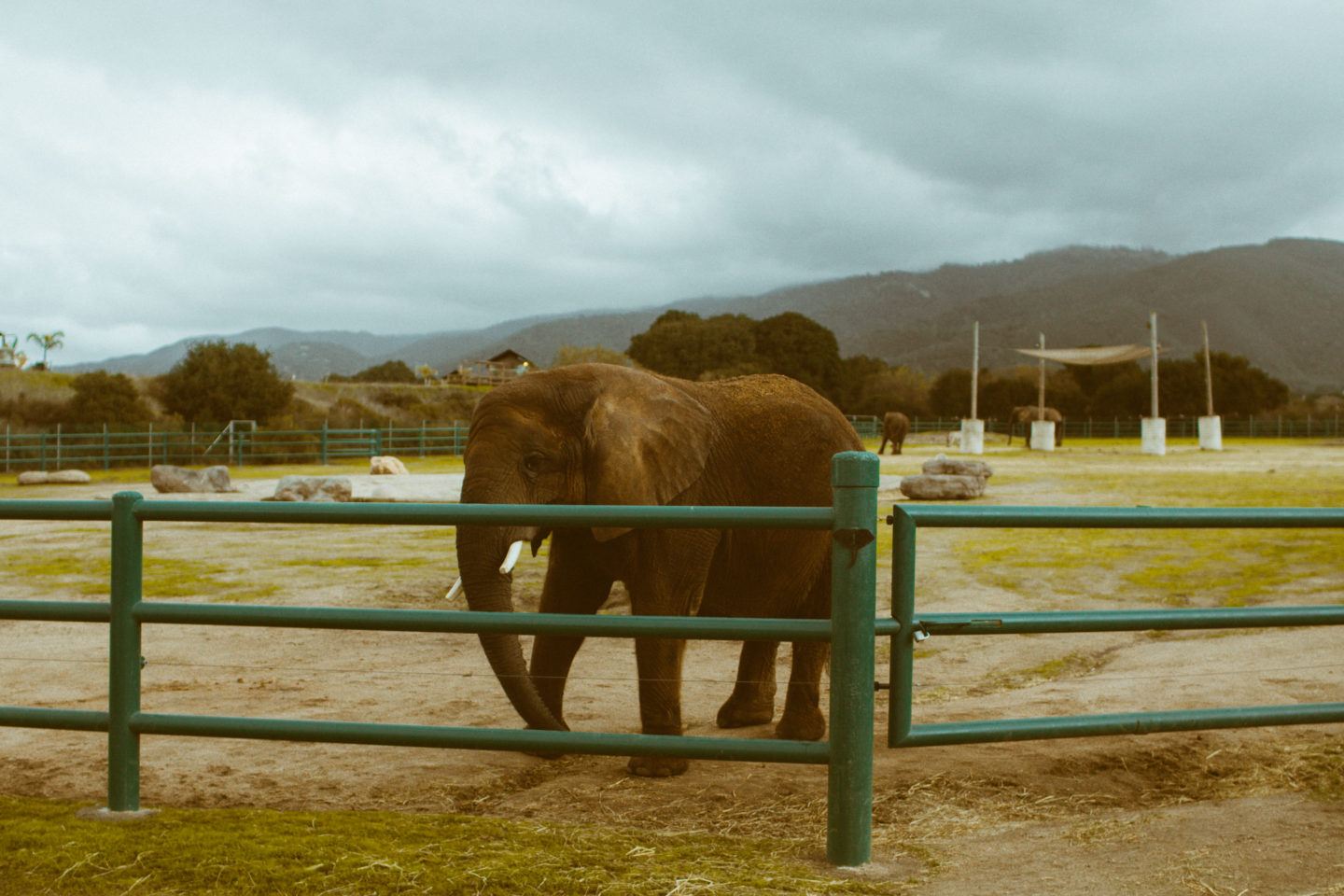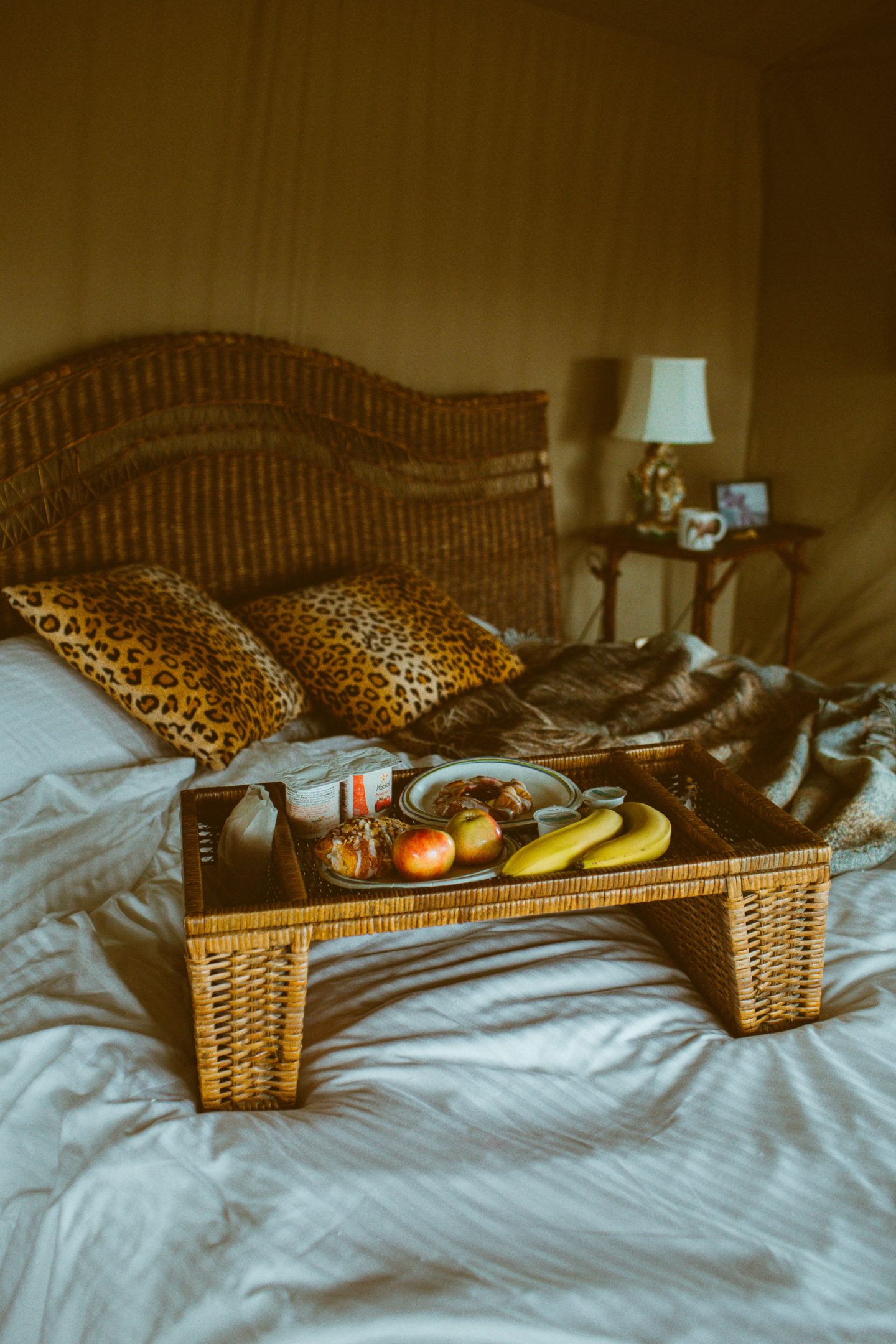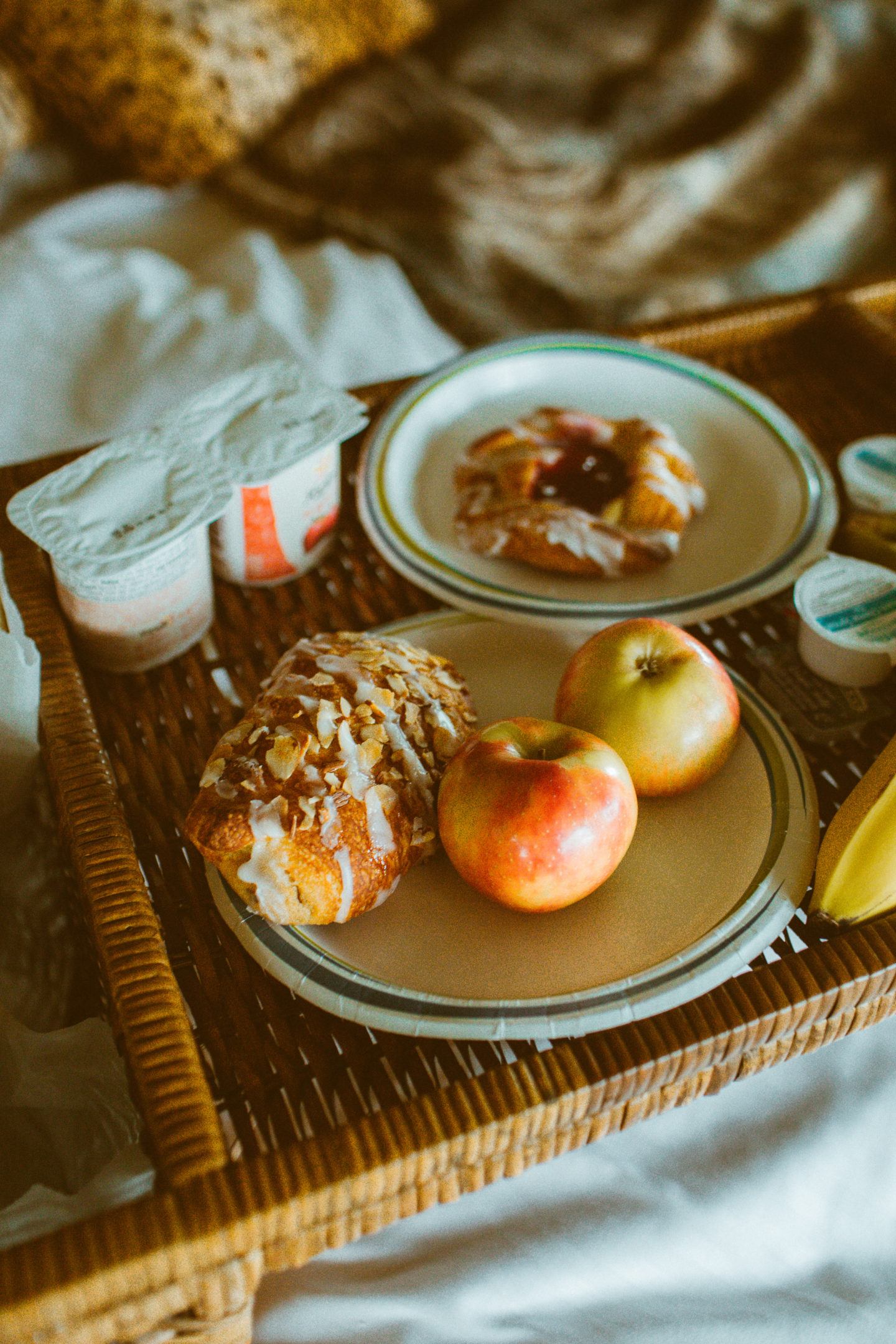 Things To Know Before You Go
Looking for a Vision Quest Safari discount? Purchase your stay at the zoo bed and breakfast on Groupon HERE. (This is what we did!)
The address is 400 River Road Salinas CA 93908. Pine Canyon Road is how you access the bungalows, but you have to check in a the

gift shop on River Road within the Monterey Zoo first.

There are space heaters in the bungalows for cold nights and the beds are heated. You'll want this in the wintertime! There is a standing fan for the summer months.
There is no wifi on the property. We both had great cell service, though.
The TVs in the room have just a couple of channels. Combined with no wifi, this means you should plan on bringing games, books, cards, etc with you so you have something to do in the evening hours. We opted for games and wine.
This Salinas animal safari is a good 10-15 minutes drive from any good restaurants or Salinas nightlife. There are no cafes or anything like that ton site – basically, it shuts down after 6pm

. If you choose to dine out, remember the gate code so you can get back in!
There is a fridge in the room for you to store snacks, beer, etc. Bring more than you think you need as nothing is sold on-site or in a walkable distance. There is no microwave.
It was REALLY windy the night we stayed and the wind caused the tent to flap around loudly. Because of this, I recommend bringing earplugs.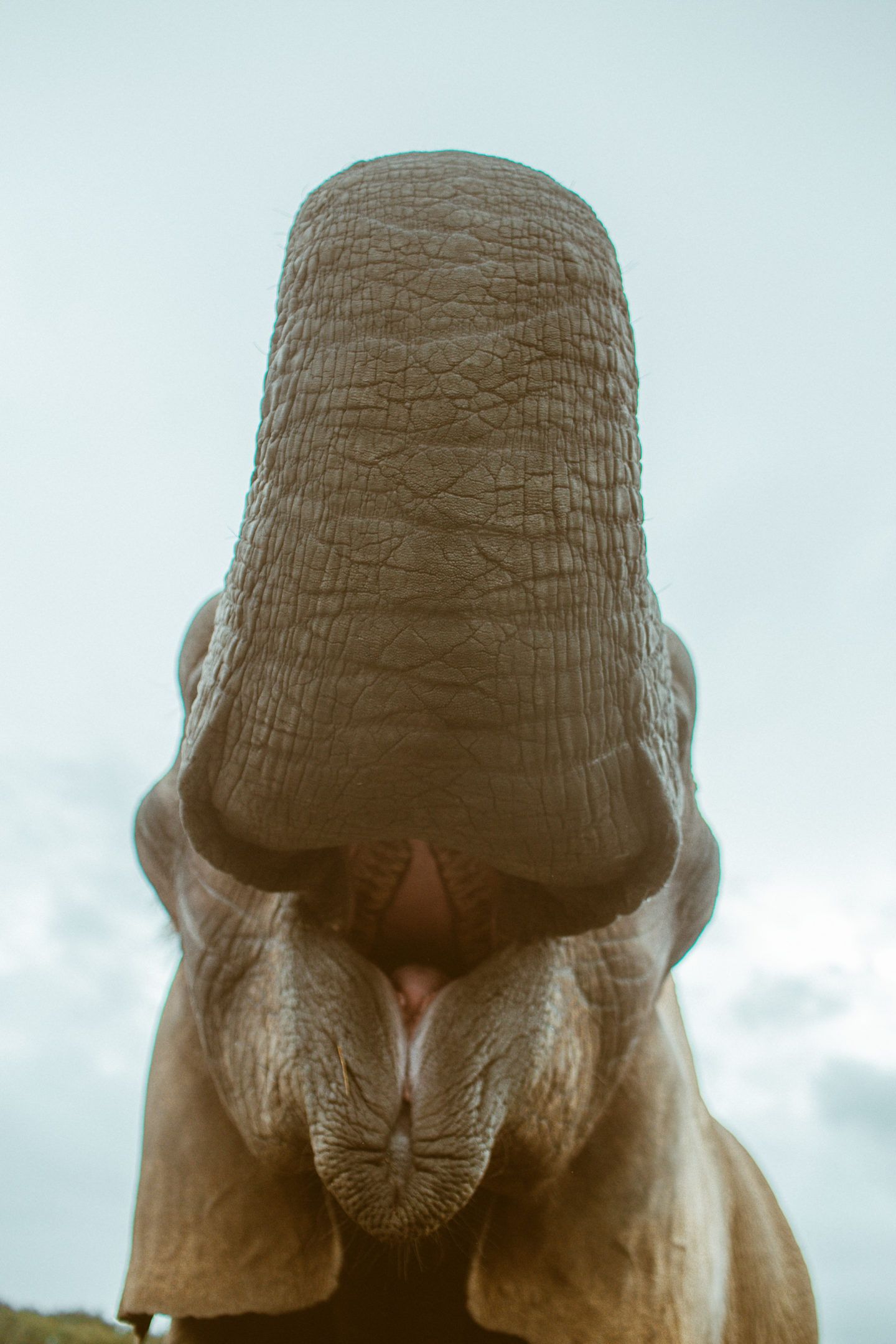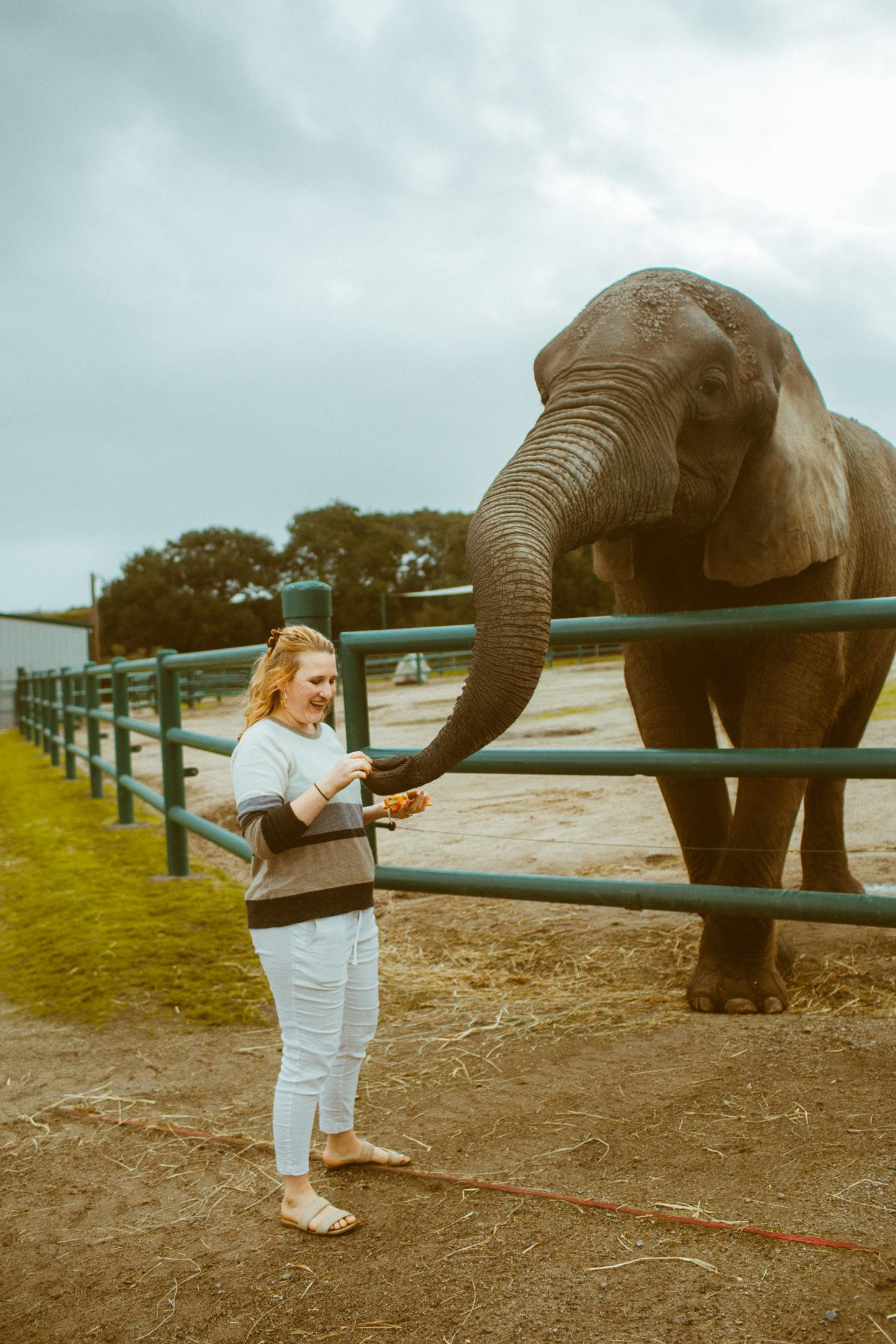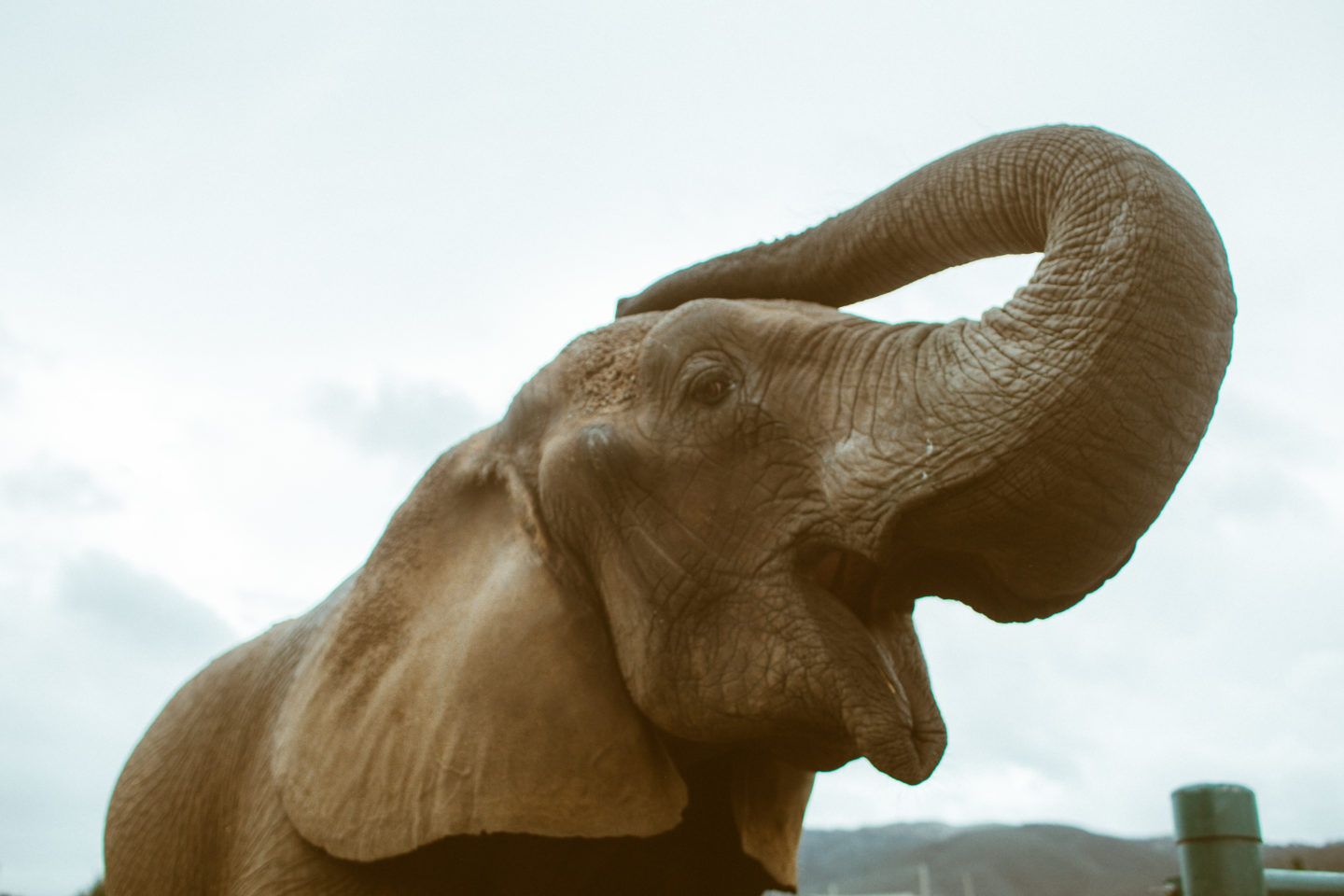 You don't have to leave the United States to do a safari. This California B&B offers something truly unique to the state. Whether you're taking the family or looking for a weekend vacation with your partner, petting elephant and pretending like you're in Africa is a fun way to do it!
If you have anything to add or questions, leave a comment below! You can also always dm me on Instagram @thewhimsysoul with questions and I'll be happy to answer them for you!