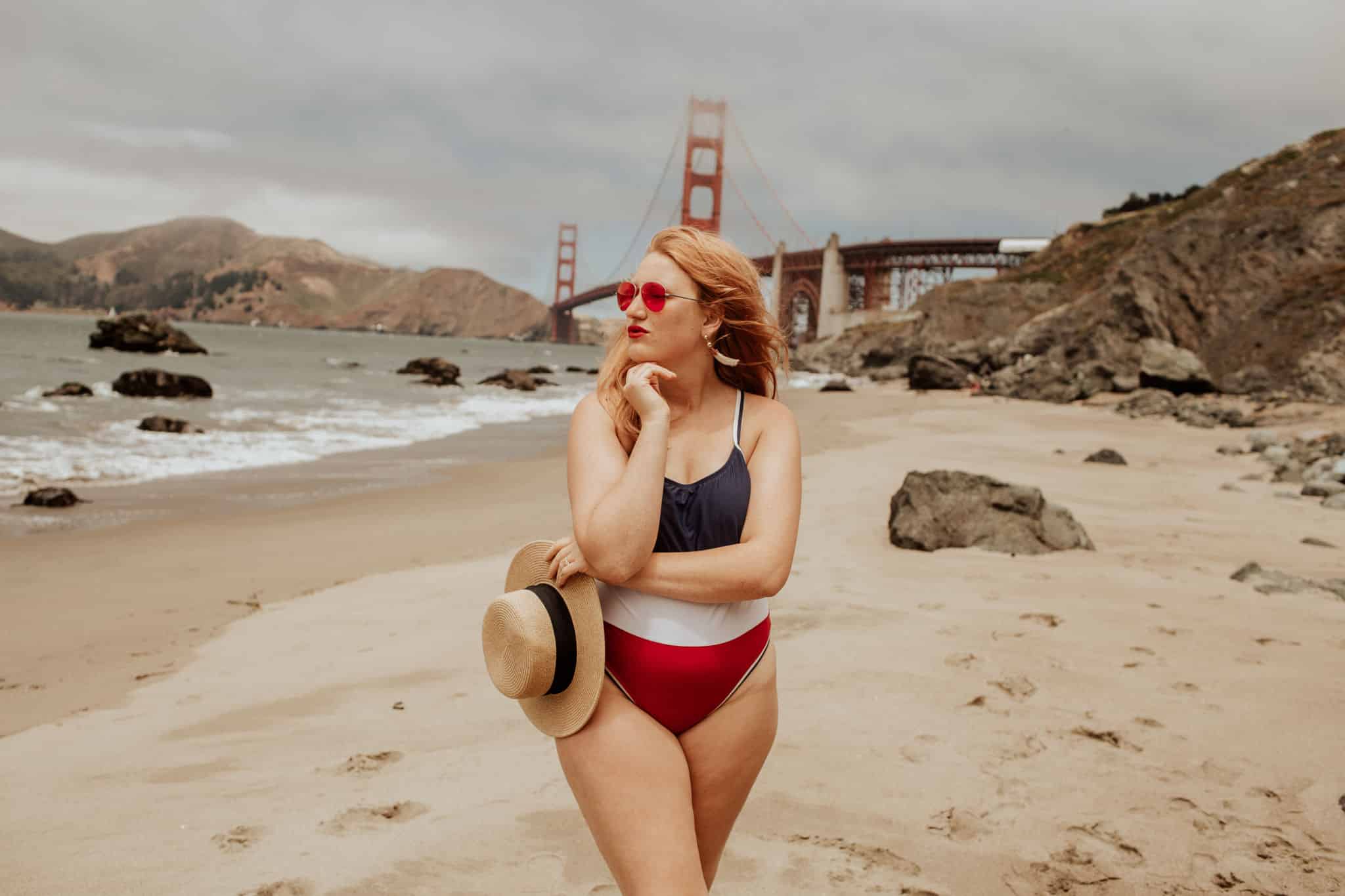 As seen in


"I'm just a Midwest gal who ran away to San Francisco to escape the cows and cold winters (seriously!)" – Kara @thewhimsysoul
---
Contact Kara at hello@whimsysoul.com for business inquiries.
---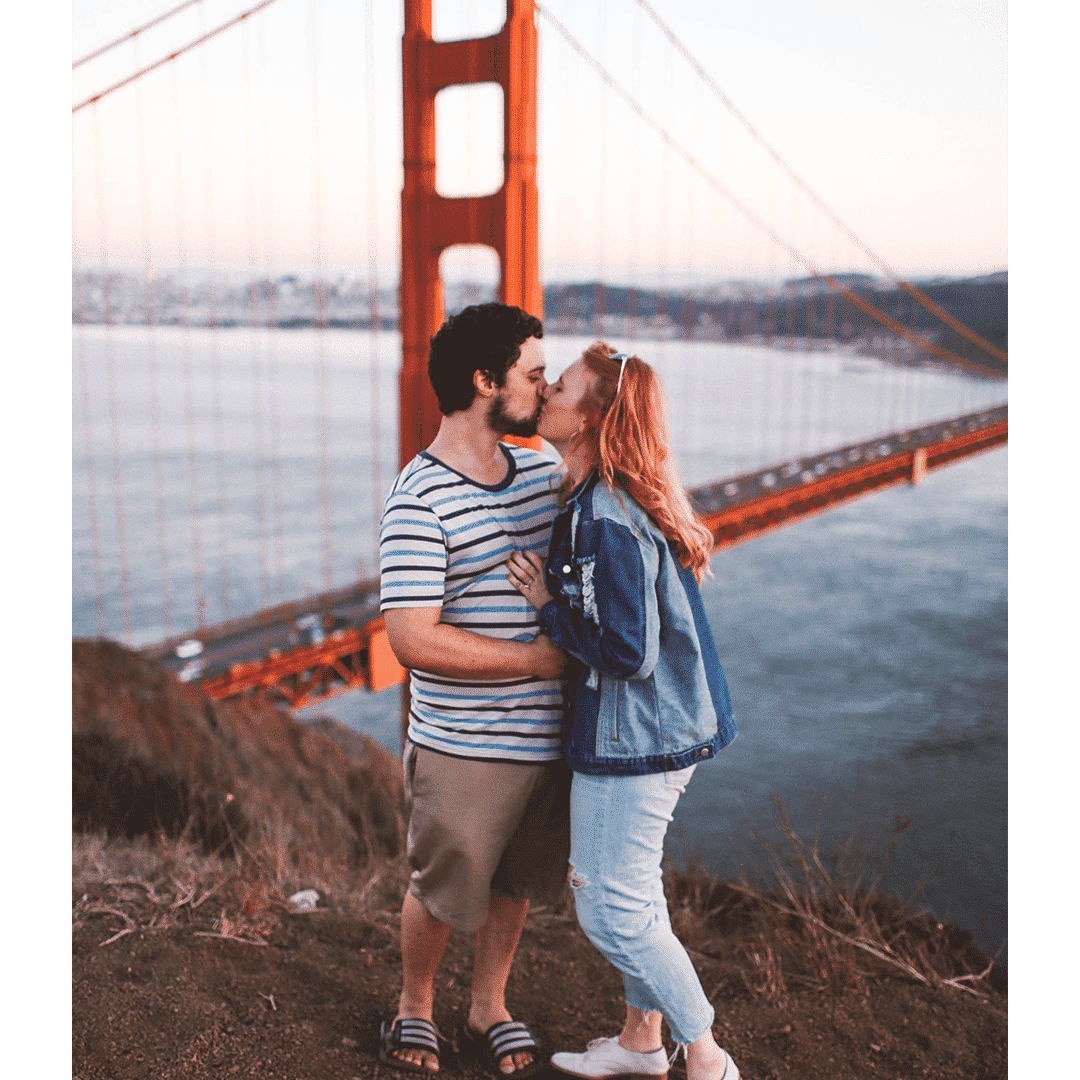 Whimsy Soul is a husband and wife team. Kara and Robin both grew up in Wisconsin, but they didn't meet until college. After a polar vortex winter where it was -20 for a whole month, they were over cold weather and ran away to San Francisco on a whim.
They now live with their cat near Golden Gate Park, which they love because it reminds them of their outdoorsy roots. Kara started Whimsy Soul as a way to connect with likeminded women and help inspire them to live their best lives. Robin committed to the Insta Hubby job instantly and joined Whimsy Soul fulltime in 2018. Together they create helpful and inspirational content for women around the world.
Work With Whimsy Soul
We will work with you to create unique content featuring your brand in a story your target market wants to read. From styled outfits to travel tips to integrated product features, Whimsy Soul has a high standard of storytelling to match your brand's high standards.
To inquire about working with Whimsy Soul on a sponsored partnership or to request a media kit for rates, contact Kara at hello@whimsysoul.com
Sponsored content
Social media takeovers
Event coverage
Original content creation (photos, video)
Event guest speaking + interviews
We Have An Active Community
"Can't waaait for your blog post about this! Just booked our trip to Mendocino Grove in August because of your Insta Stories!" – Cali
"I've struggled with my body since I had my son. He's 3 now…I stopped taking pictures of my because of this. Then I stumbled upon your IG. It made me have confidence again. That not being a size 0 can still be beautiful. Thank you. Thank you for making me feel beautiful again." – Joan 
"Hi, Kara! I just wanted to drop by and let you know we booked the ambassador tour with the wine train! We are extremely thrilled and excited for this! Thank you again for all your help and suggestions, I'm so happy I stumbled upon your blog!" – Amanda
Just ordered some [Aztec Healing Clay Mask] last night, can not wait to try it after hearing your progress! – Rachel
I just wanna say, it was only after reading through your blog that I actually started traveling more. This year alone I've vacationed ( mini and big ones) 6 times! So thanks for the great (and realistic!) posts! – Lillian
Trusted By Brands Like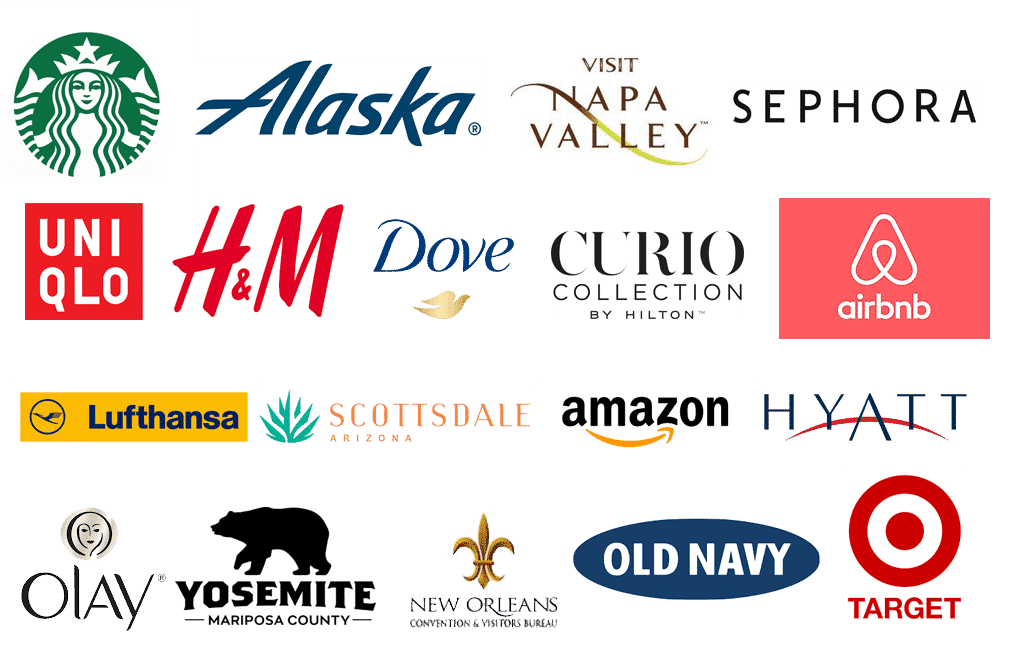 Press &  Features
9 Travel Bloggers With Killer Curves Whose Instagrams You Need to Follow – Brit & Co
10 Secrets Travel Influencers Don't Want You to Know About Their "Perfect" Vacations – Cosmopolitan
18 Things Pickpockets Don't Want You to Know – Reader's Digest
The 10 Most Instagrammable Spots in Austin – The Every Girl
Whimsy Soul Captures Wanderlust in Travel Photo Books (VIDEO) – Mixbook
6 Things Every September Bride Should Know For Her Wedding – She Finds
5 Valentine's Day Outfit Ideas for Petite Women – Karma Closet
10 Inspiring Travel Bloggers You Need to Start Following – She Knows
Joy Proposal Story: Whimsy Soul – Joy
Taking a business-minded approach to blogging – Influencer Girl Podcast
SPOTLIGHT INTERVIEW: SAN FRANCISCO INFLUENCER KARA HARMS – HireInfluence
5 Articles for College Students – HerCampus
The Best Airlines For Every Type Of Passenger – Urbo
A whimsical wedding in the woods with mix-and-match bridesmaid dresses – Fame & Partners
Brandables Spotlight: May 2018 – Ahalogy
BEST PLACES TO DRINK COFFEE(ACCORDING TO 89 TRAVELERS) – Coffee In My Viens
Whimsy Soul Chats To The Idle Man – Idle Man
Alumni Spotlight: Kara Harms – Twin Mag
Tip for Influencer Outreach – Oberlo
Wedding Tips: Interview with Whimsy Soul – Pretty Brown Bride
DESTINATION GUIDE: YOSEMITE NATIONAL PARK – Effortlessly With Roxy
Skip the Gift Shop! Buy Souvenirs You'll Actually Use in Your Home – Quicken Loans
38 Travel Experts Share Their Best Packing Hacks for Long Trips – WPStandard
Dear Nora: 26 Biggest Travel Money Mistakes Ever Made –  – Credit Walk
These Gardening Looks Are Chicer Than Ever – Who What Wear
The Ultimate Guide to Surviving Your Next Red-Eye Flight – Brit & Co
Travel the world FOR FREE!
I'm sharing all the tricks I use to travel for FREE! Subscribe to get in on the secrets other travel bloggers don't like sharing.