We millennials have a particular fondness for Hocus Pocus, the 1993 fantasy/comedy directed by Kenny Ortega and starring Bette Midler, Sarah Jessica Parker, and Kathy Najimy as the three wicked Sanderson sisters. It was technically a box office flop, despite a stellar cast, but has continued to gain in pop culture popularity since its release.
Unless you've been cursed for the past 300 years, (or at least the past few months), then you know the three sisters are making a return in a long-awaited sequel (nearly 30 years later) to the witchy Halloween movie is coming out soon with a release date on Disney+ of September 30, 2022!
5 Things From Hocus Pocus That Real Witches Do (+ 2 That Are All Hollywood)
There are lots of witchy movies and TV shows that represent magic and the occult to varying degrees of accuracy. One of the first questions is always: do real witches do any of this stuff or is it all just movie entertainment magic?
If you've been wondering if there are things from Hocus Pocus that real witches do, then this article is for you. We're going to take a look at 5 things you can do to celebrate the movie release like a real modern witch and 2 myths that the movie has perpetuated!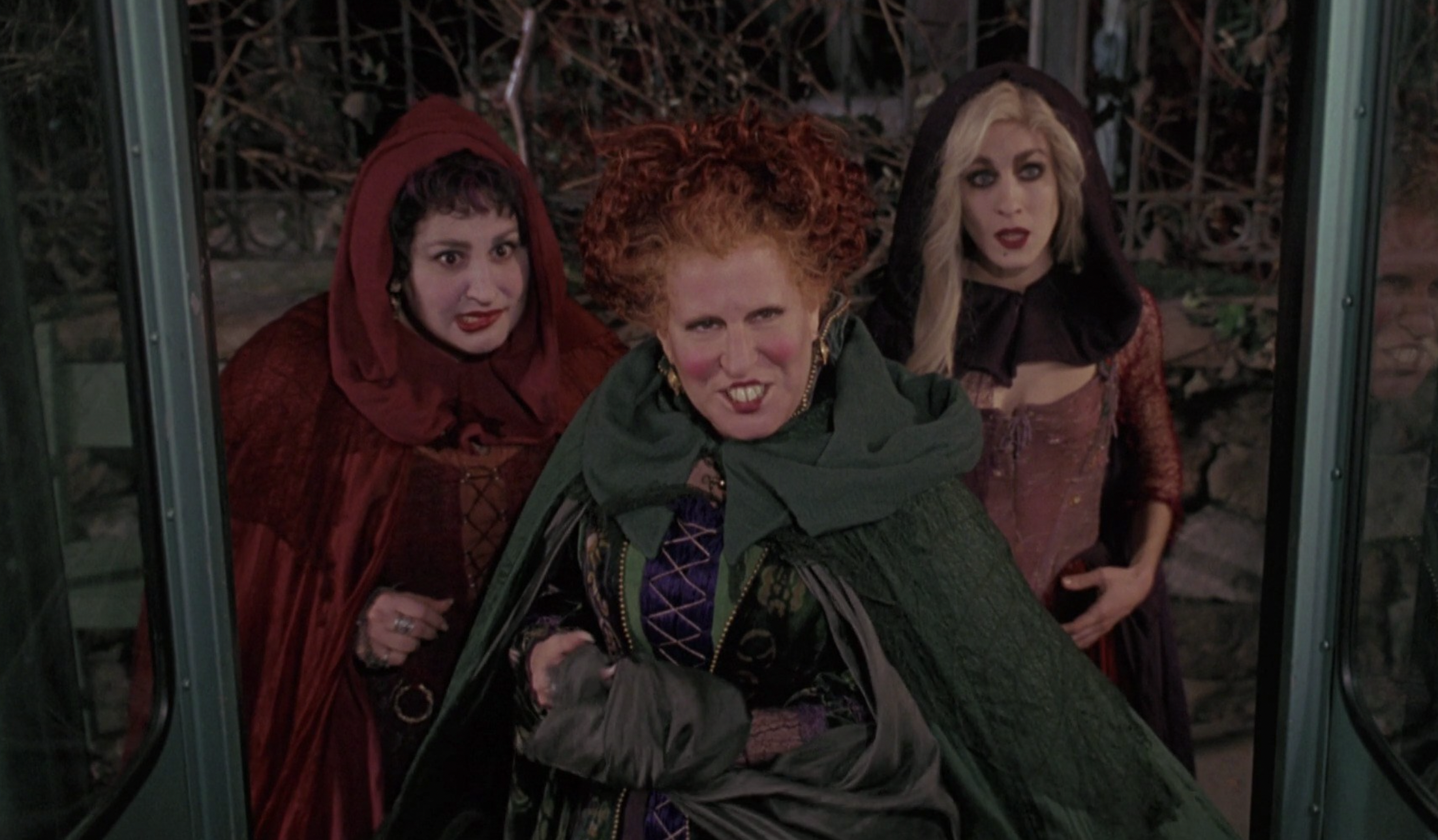 5 Things Real Witches Do
Although Hocus Pocus films are mostly fantasy (like a certain talking cat), there are some representations of magick founded in reality.
Black Candles
Candles are an important part of many witches' practices! Nothing is universal among all witches, as there are no rules in witchcraft, but candles are certainly one of the more common tools utilized.
The black flame candle from Hocus Pocus is one of the most enduring images of the movie. In the movie, Max Dennison, (played by Omri Katz), lights the candle on Halloween night on a full moon – despite warnings from his little sister Dani (played by Thora Birch) and Halloween enthusiast/love interest, Allison (played by Vinessa Shaw) – and winds up accidentally summoning the Sanderson sisters. But why black?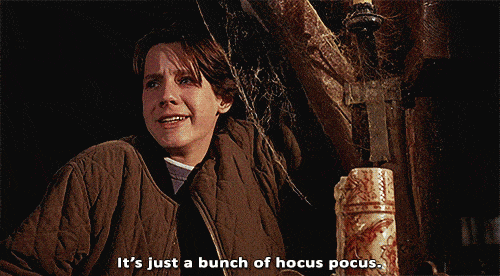 Different colored candles can be used for different purposes, depending on what kind of spell you are casting or magickal working you are doing.
White candles can always be substituted for any other color, but each color of candle offers extra power and focus to your working. You can use candles made of real wax or even battery-operated home decor candles (aka a flameless candle) are totally acceptable if you can't have flame or smoke in your house!
Candle Color Magick
White Candles: Any Purpose, especially Intuition or Peace
Black Candles: Banishing, Spirit Work
Red Candles: Releasing or Channeling Anger, Passion, Connecting with the Fire Element
Orange Candles: Calling in Joy or Happiness
Yellow Candles: Calling in Joy or Happiness, Connecting with the Air Element
Green Candles: Manifesting Money, Connecting with the Earth Element
Blue Candles: Clearing or Focusing Emotions, Calling in Peace, Connecting with the Water Element
Purple Candles: Intuitive Work, Divination, Casting Spells
Silver Candles: Intuitive Work, Peace
Gold Candles: Manifesting Money or Joy
Black candles, in particular, are often used for banishing, binding, or for working with spirits. I also like to light a black candle every month on the new moon, when the moon is completely dark in the sky!
Banishing spells are where you banish a negative entity or energy from your life. You might banish a ghost or wicked spirit, sure, but mostly we banish bad vibes, negativity, feelings of scarcity or negative self-talk, etc.
You can make your own DIY black flame candle to banish negative energy from your own life! Just take a black candle, (any size, but smaller is better, as you want to burn it all the way down), and cleanse it with some sage or incense smoke or by spritzing it with essential oils or Florida water.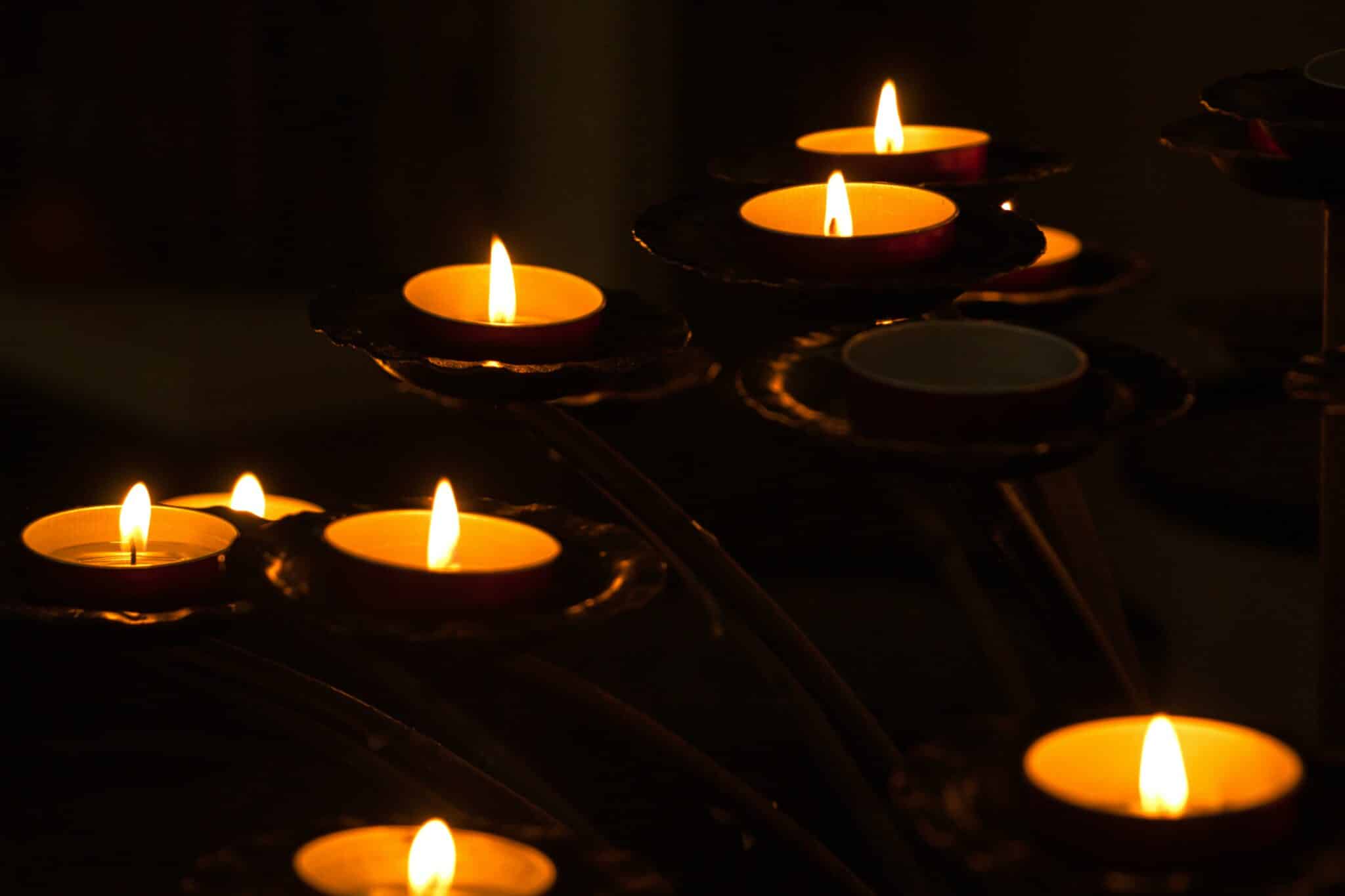 You could also rub oils into the sides of the candle, (never the wick), to aid your spell. For example, if you are banishing negative self-talk, use mint essential oil, or if you are banishing someone else's negative energy from your space, use yarrow essential oil.
Then light the candle and speak your intention over it: I banish ____. Allow the candle to burn completely down if possible, then discard outside of your house, but never leave a candle burning unattended. If you need to leave, it's fine to extinguish it early!
Grimoires
One of the other most famous props from Hocus Pocus is Winifred's spell book, supposedly given to her by the Devil himself. (Psst, that part's all Hollywood – most witches don't believe in or work with the Christian Devil!)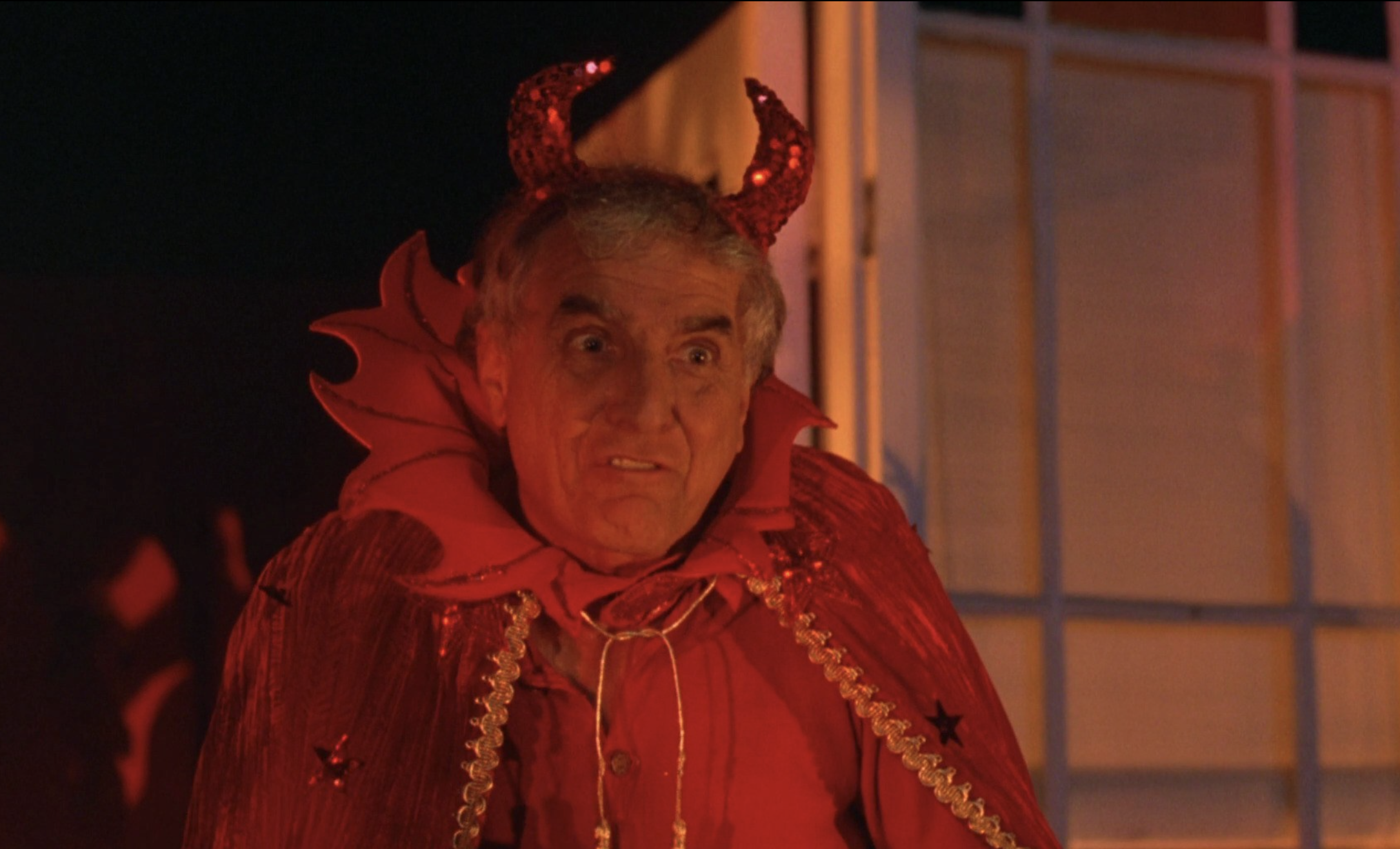 The spell book features a frightening eye that moves and follows you around the room and is full of spells for doing all sorts of wickedness. Those parts are mostly Hollywood as well, although there are some very talented folks on Etsy and Amazon who make realistic-looking, Hocus Pocus spell books!
So what is real about the famous Hocus Pocus book? Many real witches do work with a book called a grimoire, or a Book of Shadows to record their spells, rituals, and spiritual practice!
It doesn't have to be as fancy or elaborate as Winifred's, although some people like to make a beautiful and decorative grimoire as a way to express their creativity. Even just a lined notebook or even a folder on your computer can serve as a grimoire!
Here are some things you can include in your grimoire:
Spells you've cast or plan to cast
Rituals you've performed
Tarot or oracle cards you've pulled
Dates for the moon phases or planetary retrogrades
Recipes for cooking
Recipes for herbalism
And much more – pretty much anything you feel called to record!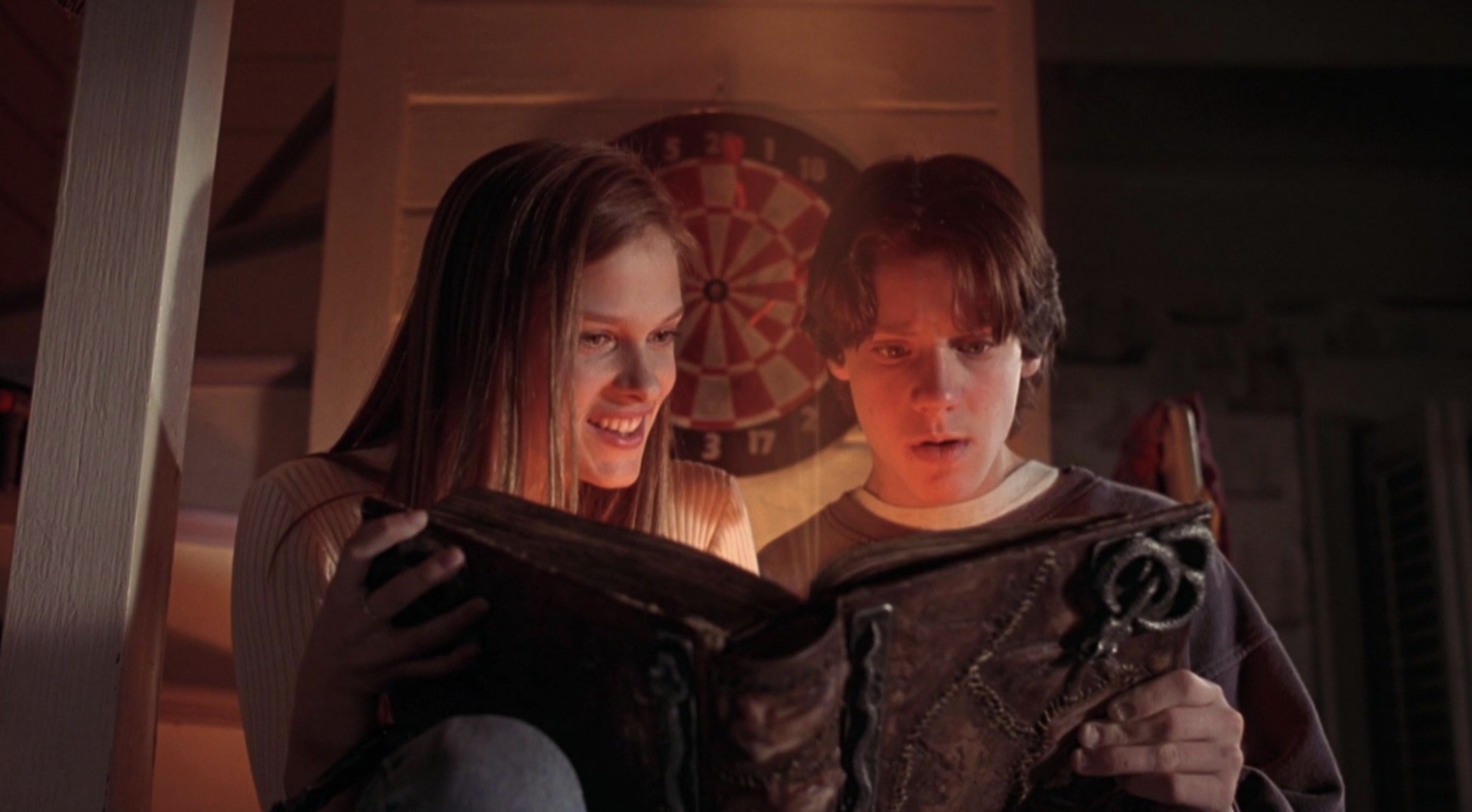 Harnessing the Power of the Full Moon and Halloween or Samhain
Just before Winifred, Sarah, and Mary Sanderson are executed during the Salem Witch Trials, they cast a powerful curse, stating that, "On All Hallows' Eve when the moon is round, a virgin will summon us from under the ground!"
Although actually raising the dead is, obviously, impossible, the three witches' harnessing of the full moon and Halloween, (also known as All Hallows' Eve or Samhain), is quite real.
For one thing, it's very rare for a full moon to happen exactly on Halloween night – when it does happen, it's called a blue moon, (the second full moon in a month), and it only happens once every 19 years.
Fun fact: The last full moon on Halloween was in 2020! It's not a bad omen – actually a sign of empowerment – but that was definitely a cursed year. The next won't be until 2039.
Rare celestial events are always powerful for making magick. Halloween, or Samhain, (pronounced sow-in), is considered the most magickal night of the year, when the veil between the human world and the spirit world becomes so thin that spirits, (ghosts, ancestors, faeries, elementals, etc), can pass easily into our realm. So when a full moon, the most intuitive night of the month, happens on Halloween? It's definitely powerful indeed.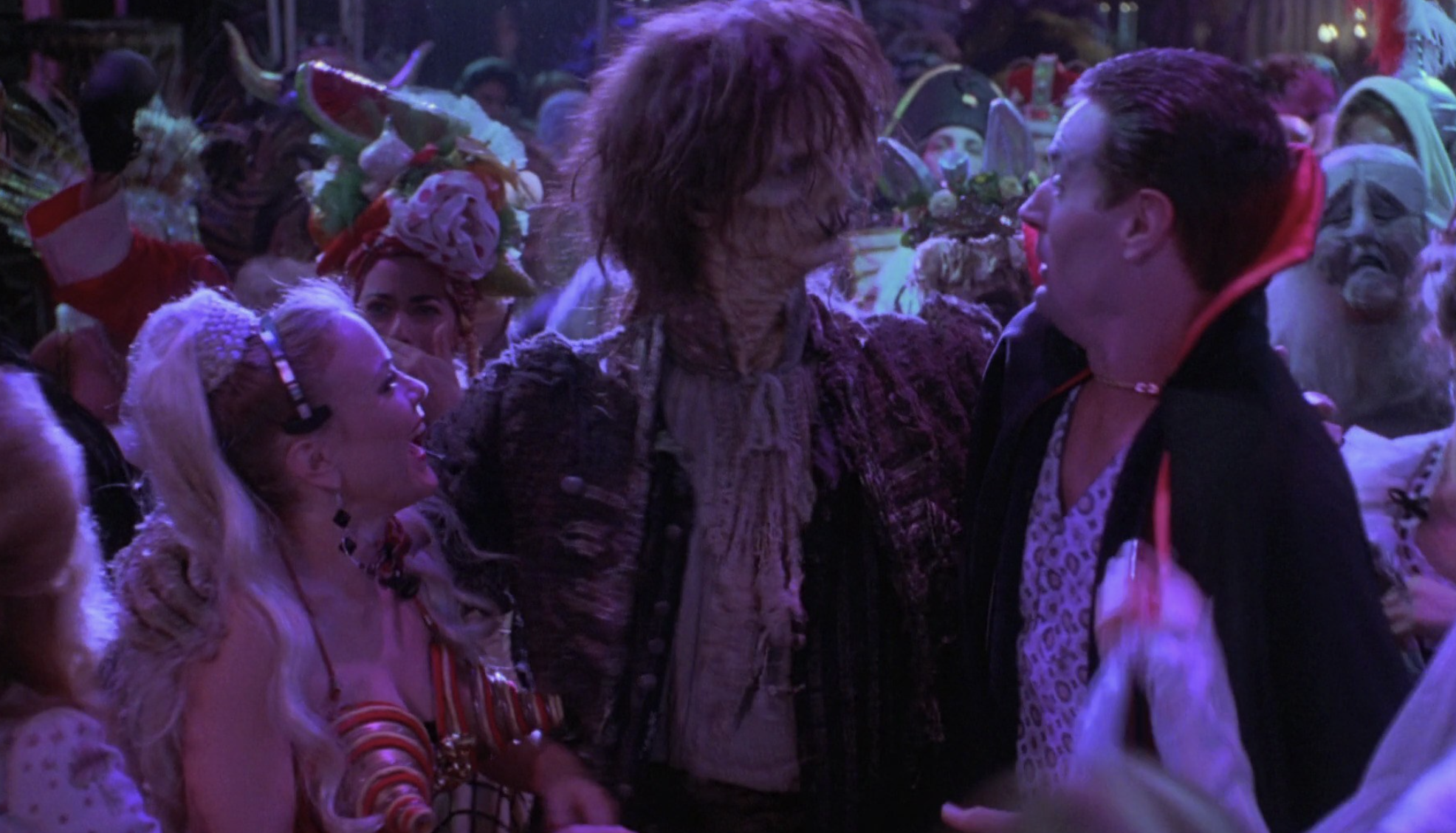 Many witches also work with the energy of Samhain every year, (not just when it falls on a full moon), and/or with the full moon every month. These are great days for doing divination like reading tarot cards, taking ritual baths, casting spells, and anything else spiritual and intuitive.
Live In or Visit Salem, Massachusetts
The movie is set in Salem, Massachusetts, where the infamous Salem Witch Trials actually took place in 1692. In fact, you can even walk by the house that the Dennisons live in in the movie, with the gorgeous white tower at the top when you visit Salem!
Is that a thing real witches do – visit Salem? Absolutely! Salem, Massachusetts is one of the most popular witchy tourist destinations and I can vouch that it is well worth a visit, especially during their annual October Halloween festivities. There are tons of amazing witchy shops and tours to check out, including popular tours of Hocus Pocus filming locations.
Although the men and women who were tragically killed during the Salem Witch Trials were not actually witches themselves and were executed partly due to a deeply broken judicial system and partly due to mass panic and hysteria, Salem has been reclaimed by real witches in the 20th and 21st century.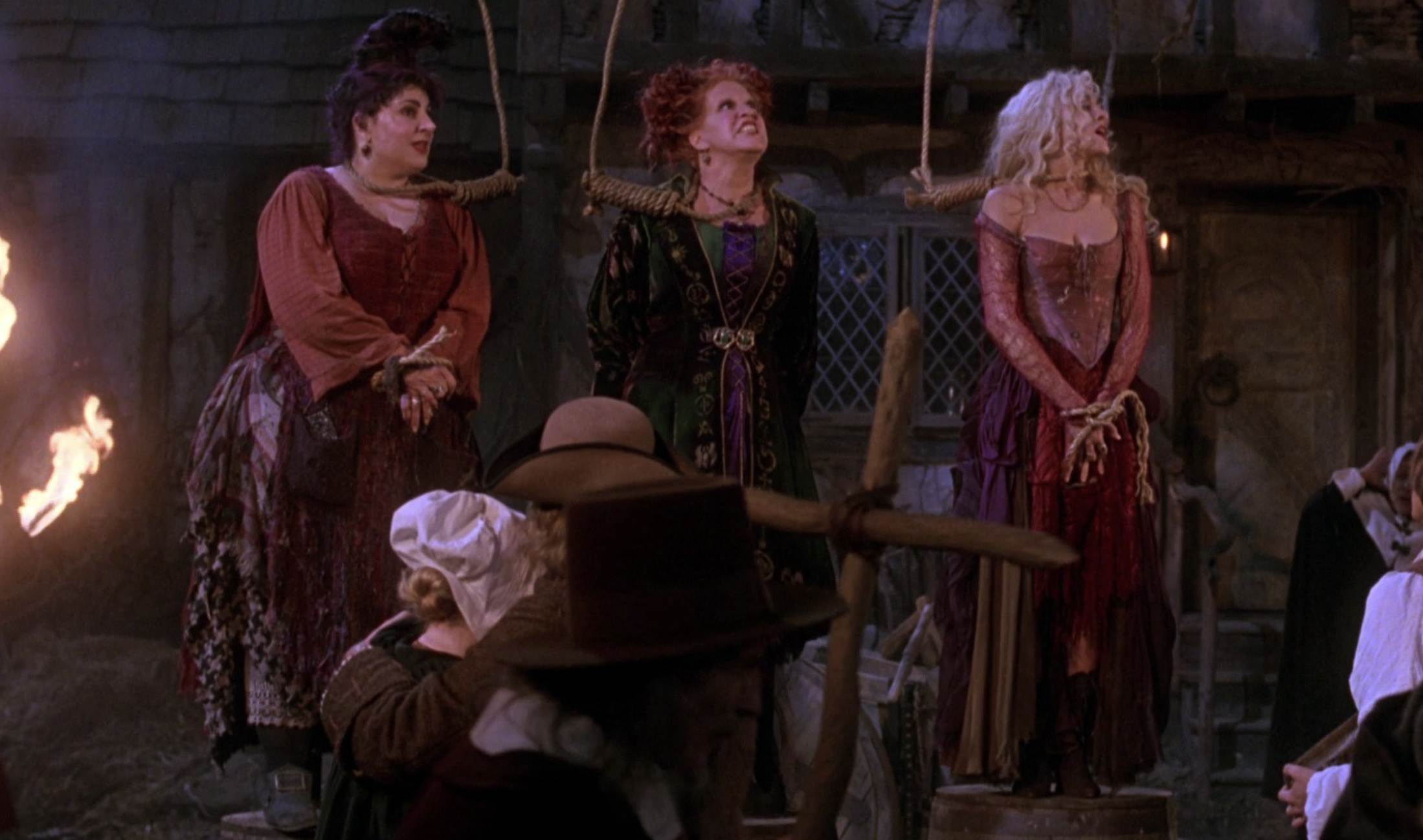 We pay homage to and honor those who were killed in the past for being different, (many of those who lost their lives were outsiders or outcasts for one reason or another – women who lived alone or owned property, for example).
You might be wondering: were the Sanderson sisters real witches or is Hocus Pocus based on a true story at all? People sometimes claim that the movie is loosely based on a true story but the very short answer is no.
There were 19 men and women killed during the Salem Witch Trials and you can visit a really lovely memorial that lists all of their names in downtown Salem – but none of them were named Sanderson.
Cast Spells Through Music
One of the most famous scenes in Hocus Pocus is the Halloween gala, where Winifred and her sisters (Mary and Sarah Sanderson) serenade the room, casting a spell on all of the parents in Salem so that they won't notice when their children go missing. (Pretty chilling for a Walt Disney movie actually!) Is it actually possible to cast a spell through music?
Totally! No, spells don't have to rhyme like they often do in the movie, but music is a powerful vehicle for making magick.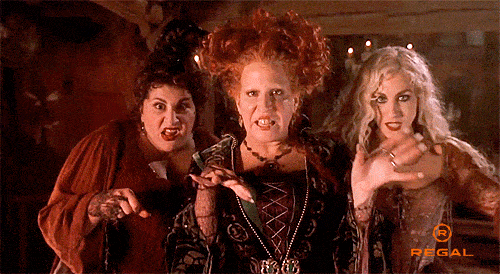 Actually, any form of creative expression is great for casting spells and directing your energy and intentions! You can sing, dance, paint, draw, craft, color, or anything creative as part of your spiritual practice.
2 Things That Are All Hollywood
Okay, so we've talked about all the things in Hocus Pocus that are actually pretty spot on… but what about the aspects that are pure Hollywood fiction?
Of course, a lot of this movie isn't real world. There are people coming back from the dead (sorry Billy Butcherson!), people turned into black cats, people dancing until they drop because they've been cursed…
Yeah, there's a lot of fiction going on here, obviously – and that's totally cool! Most real modern witches are fully here for the fictional escapism that is Hollywood witchcraft, myself included.
But what's truly fake, that a real witch would never actually do? Let's talk about it!
Power Isn't Connected to Virginity (Not Exactly)
One of the most important parts of the movie is that Max is a virgin when he lights the black flame candle. It's a fun way to turn some classic horror movie tropes on their head – when the Sanderson sisters cast their curse, the audience expects the "virgin" who brings them back from the dead to be a girl, plain and simple. It's our own societal sexism reflected back to us when it's actually a teenage boy who turns out to be the virgin in question!
But here's the thing – power and magick are not inherently connected to virginity. This is a very common trope, that it must be a virgin who completes certain actions or who is sacrificed in order for a spell to work and that's totally poppycock.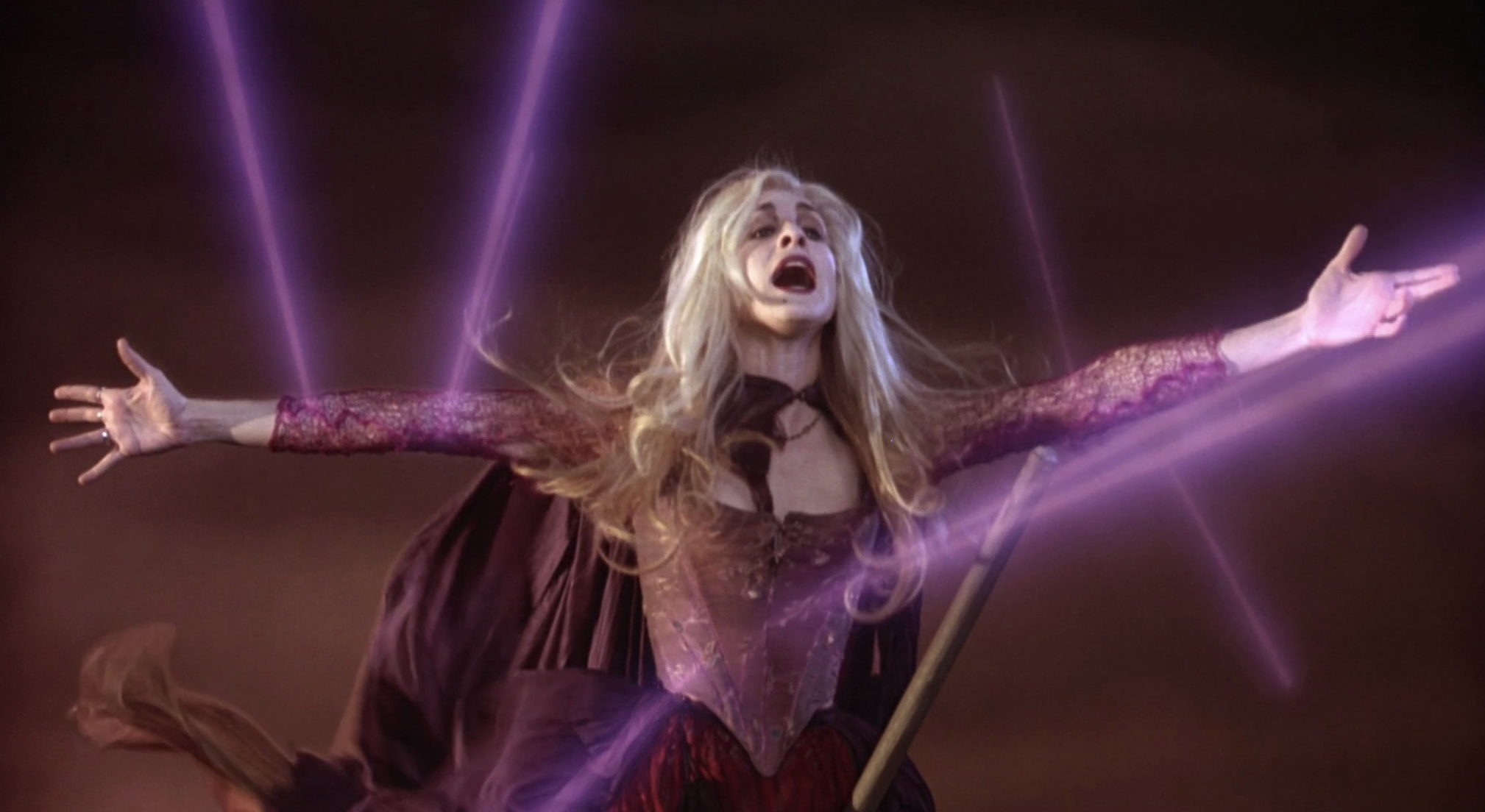 In ancient times, a "virgin" was actually someone who was unmarried and who was whole unto themself, not necessarily sexually chaste. This is demonstrated in the virgin goddesses of Roman and Greek mythology, like Artemis/Diana and Athena, who are often not sexually inactive but just do not have an official consort, someone they are bound to.
However, there is often a kernel of truth in the fabrication. Although you will not be a more or less powerful witch depending on whether or not you are a virgin or sexually active, whether or not you are whole unto yourself may just have an impact on your spell casting. This is more about empowerment and self-love – the more you own who you are with pride, the more powerful your spells are likely to be!'
No Eating Children!
This one should be very obvious but I'm just putting it out there – real witches definitely don't eat children, murder folks, or turn people into black cats like poor Thackery Binx (played by Sean Murray)!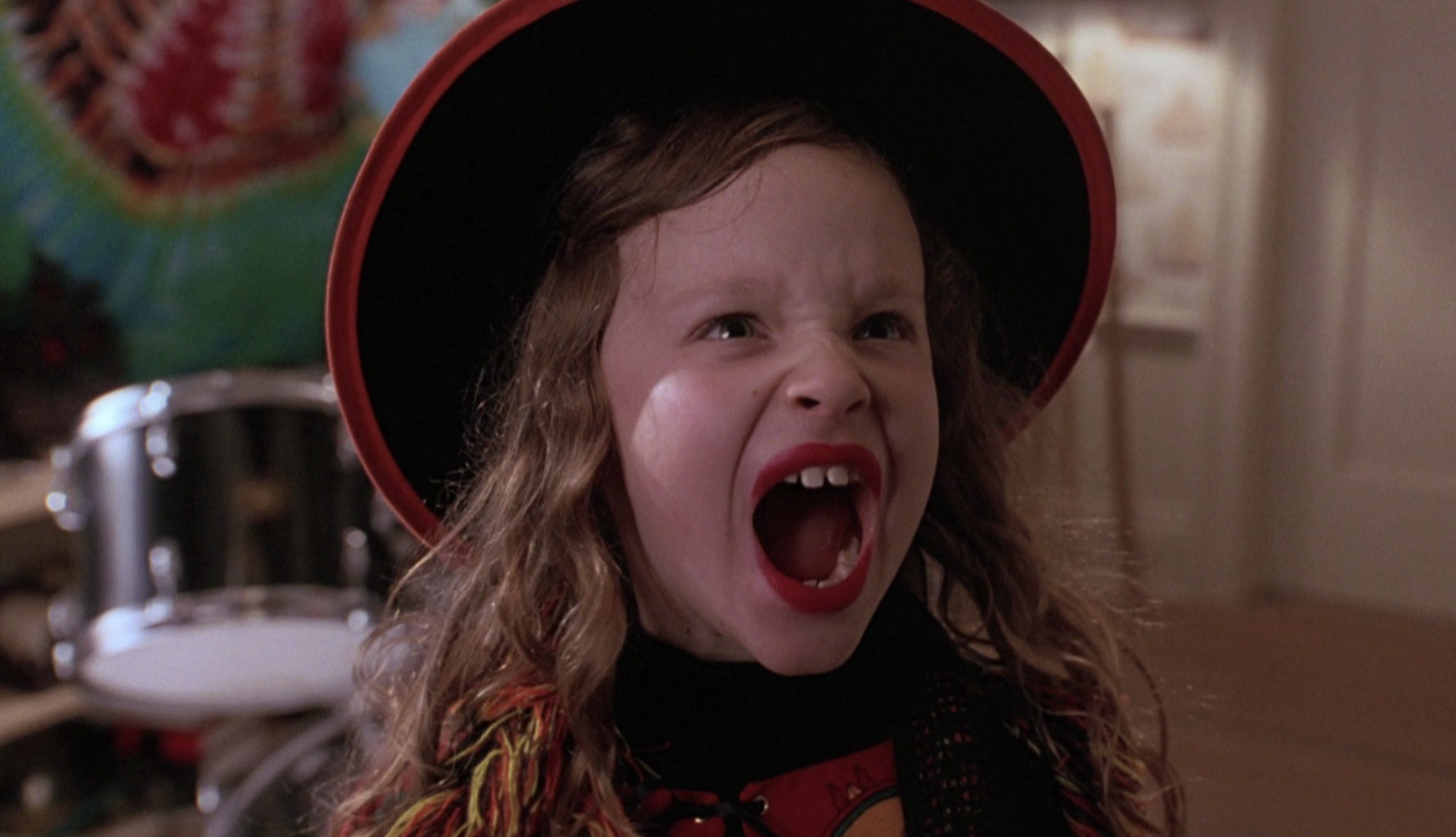 Or as Max so lovingly put it, "it's all just a bunch of hocus pocus." If you're looking for more ways to practice witchcraft every day or even movies and TV shows to watch this spooky season, we've got you covered, and let us know in the comments if there are any other witchy myths you'd like us to examine!