I've been seeing various activated charcoal teeth whitening products making the rounds on the internet this year. From Buzzfeed beauty lists to thousands of reviews on Amazon, activated charcoal seems to be the next big thing in natural teeth whitening. But does it really work as well as everyone says? Spoiler alert – there's a BIG thing that nobody is telling you about this stuff! Keep reading my activated charcoal teeth whitening review to find out what it is!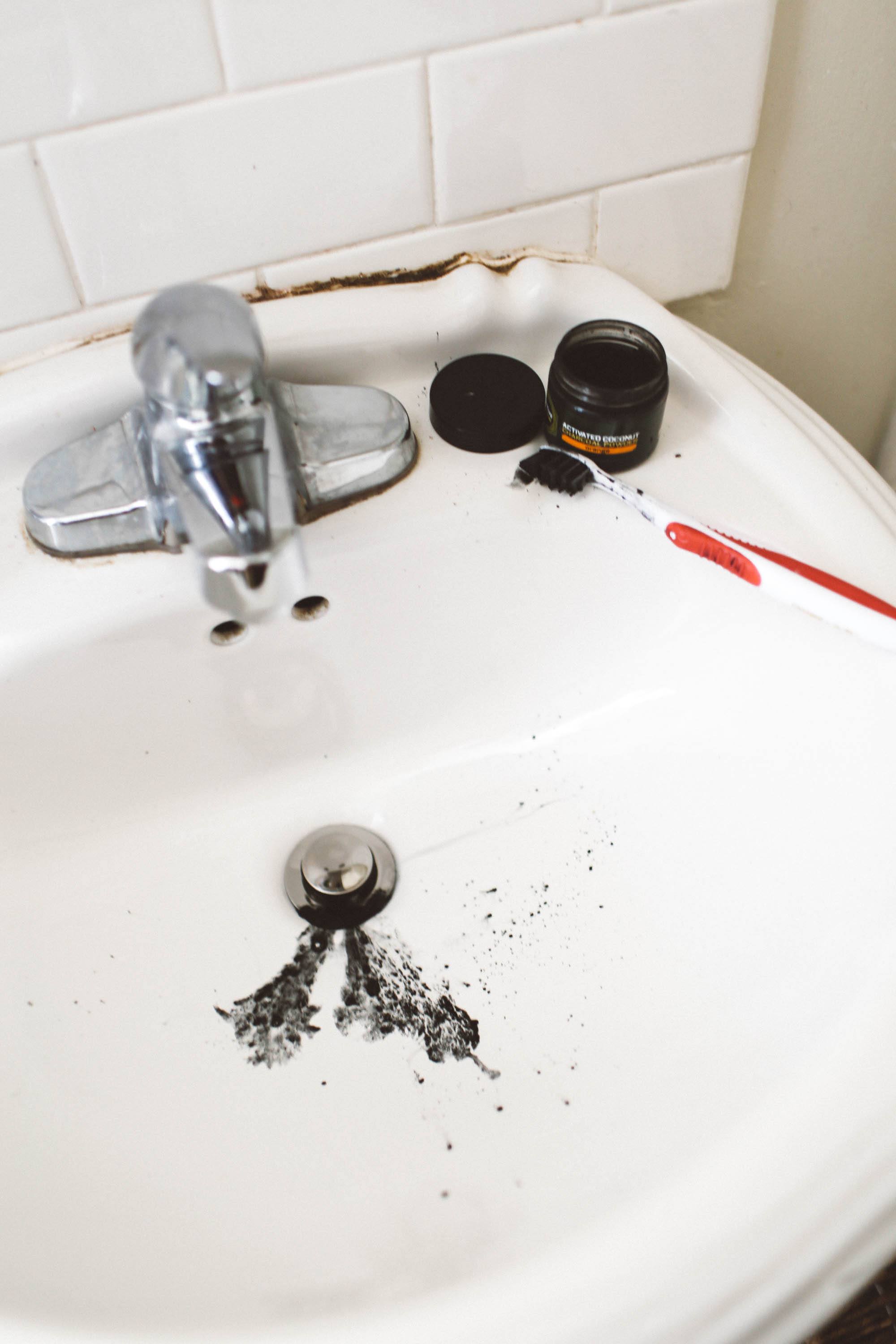 I went to Amazon and bought the Active Wow Teeth Whitening Charcoal Powder in the Orange flavor. It's $24, so I was really crossing my fingers it would work, because that's not exactly cheap. From everything I read, you'll need a few weeks to use it each day before you start seeing results, which is typical of beauty products.

How to use activated charcoal for teeth whitening.
Wet your toothbrush. I recommend using a second one that is separate from your main toothbrush because the head will get stained a black color.
Dip the head into the charcoal powder.
Brush your teeth with it for 2 minutes, focusing on the front teeth or stained areas.
That's it! It's a pretty simple process. The allure of activated charcoal is that you don't have to wait around for 30 minutes with a whitening stripe on your teeth. It's supposed to be an amazing time saver!
But…
What nobody tells you about activated charcoal
Holy cow this stuff is messy! I ruined the shirt I was wearing the first time I used this product. The issue is that once you mix the charcoal with water, it becomes very similar to ink. Picture what a skin of an art room looks like – that is what your bathroom skin will turn into in a hot second. For the 2 weeks of reviewing this product, our skin was constantly full of black splatters. I also quickly learned that I can't wear any clothing I like when using it, because the charcoal will splatter on my clothing and stain it.
I also wasn't happy about how long it takes for the black stuff to leave your teeth/mouth. You need to rinse a LOT! And have wet wipes on hand to wipe down the edges of your mouth. It also stained your tongue black and it doesn't go away for a few hours.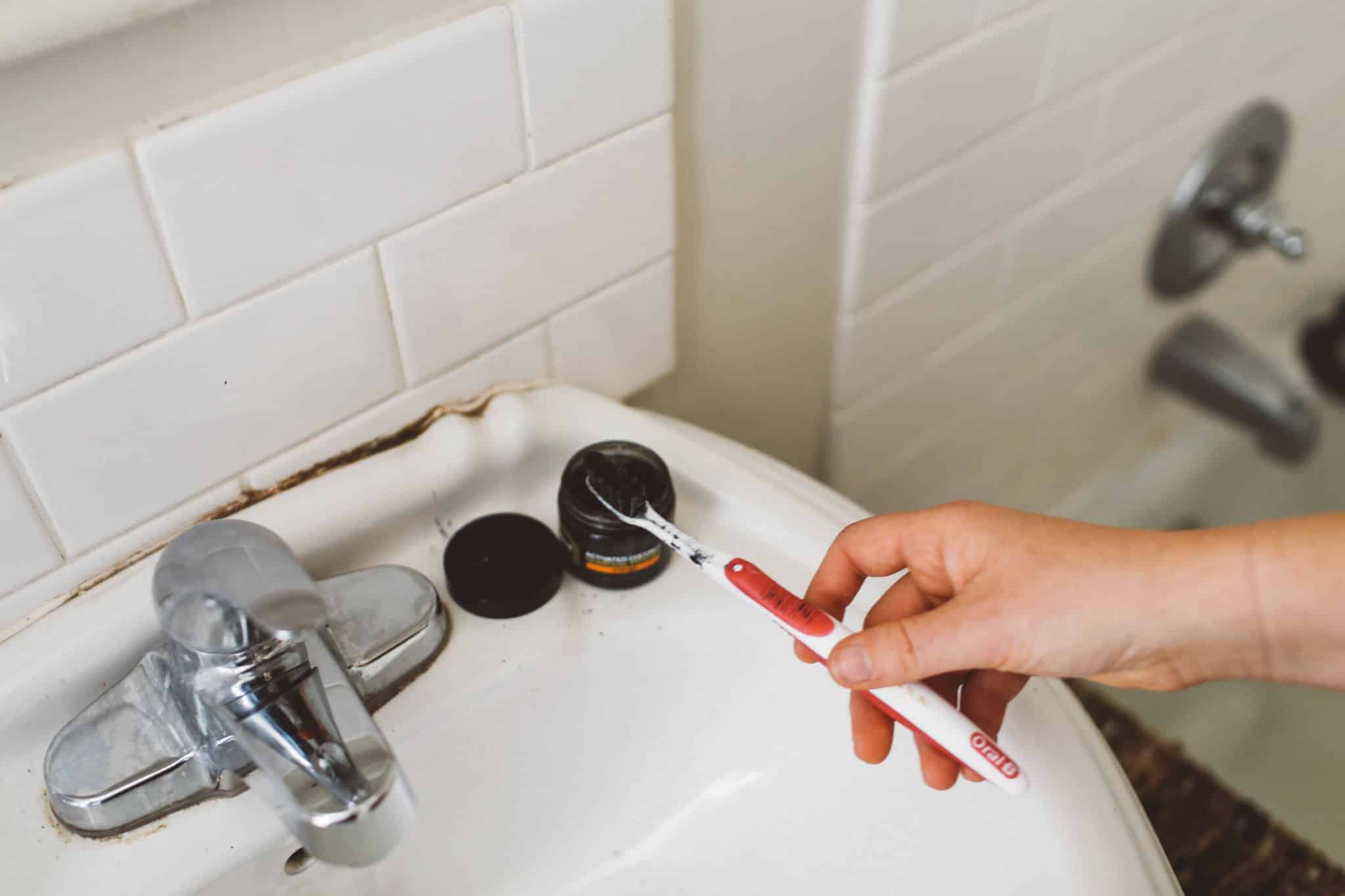 Does it work?
I think so? I do feel like my teeth are a bit whiter after using this for 2 weeks, but nothing to write home about.
That being said, I do not recommend this product. It's expensive, a pain in the ass to use, and it gets everything dirty. Like, everything. I'll be sticking to the classic whitening stripes, thank you very much.
Do you use activated charcoal to make your teeth whiter? What are your thoughts on it?