While abroad for our honeymoon, I picked up on a lot of Europen style trends that are slowly making their way stateside. Sock boots are one, and another is color blocking – with a bold twist. Color blocking isn't a new trend, but the old way is picking colors from the same palette, and usually always soft pastels or neutrals. The new way? Bold, contrasting colors.
Think lime green and pink, or red and yellow like the outfit I am wearing here. Everywhere I looked (magazines, on the street) I saw this trend popping up. It's a fresh take on the classic color block, and I personally love it. As someone who wears a lot of color, I'm happy to find more and more pieces being made specially to pair with other bold colors or patterns.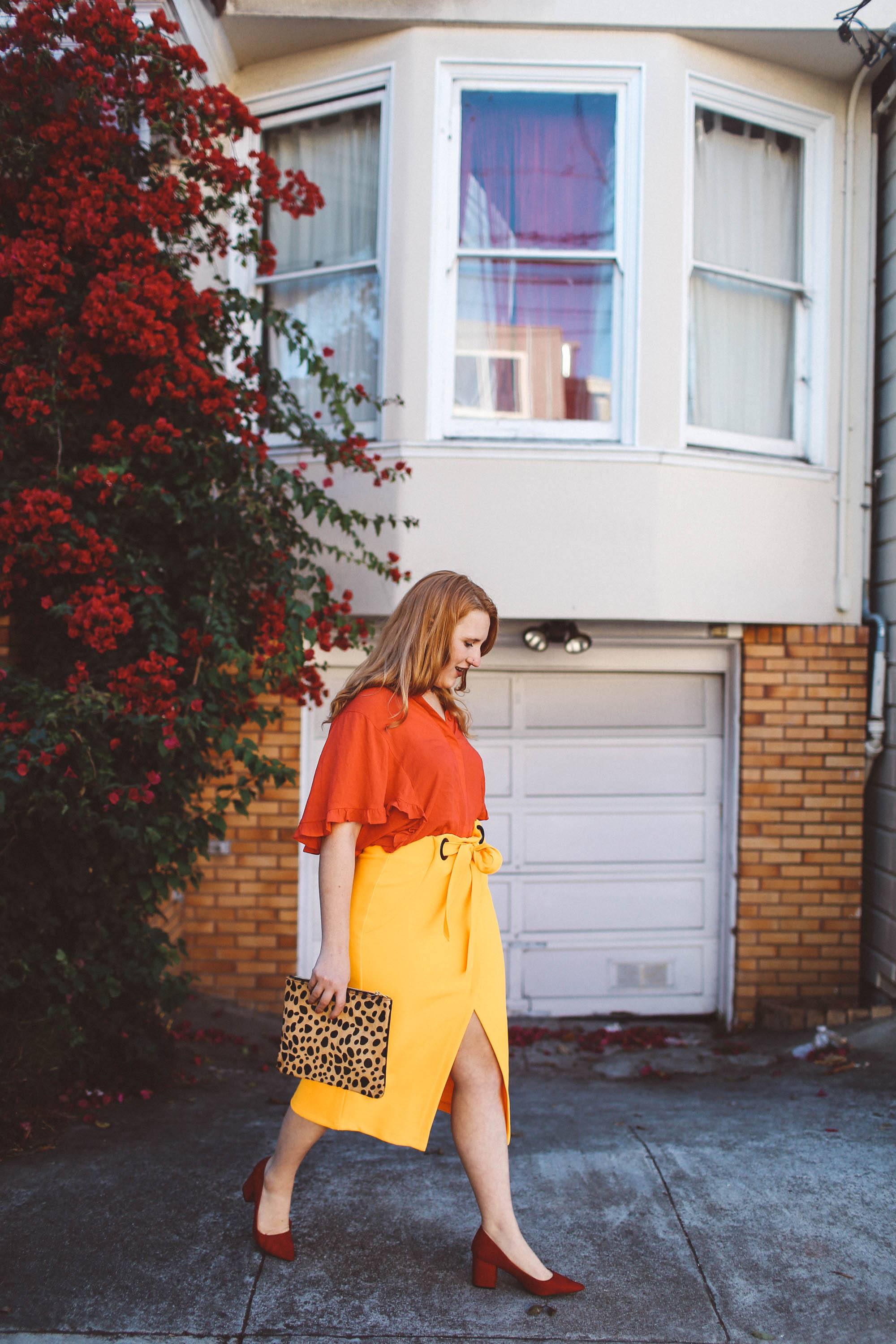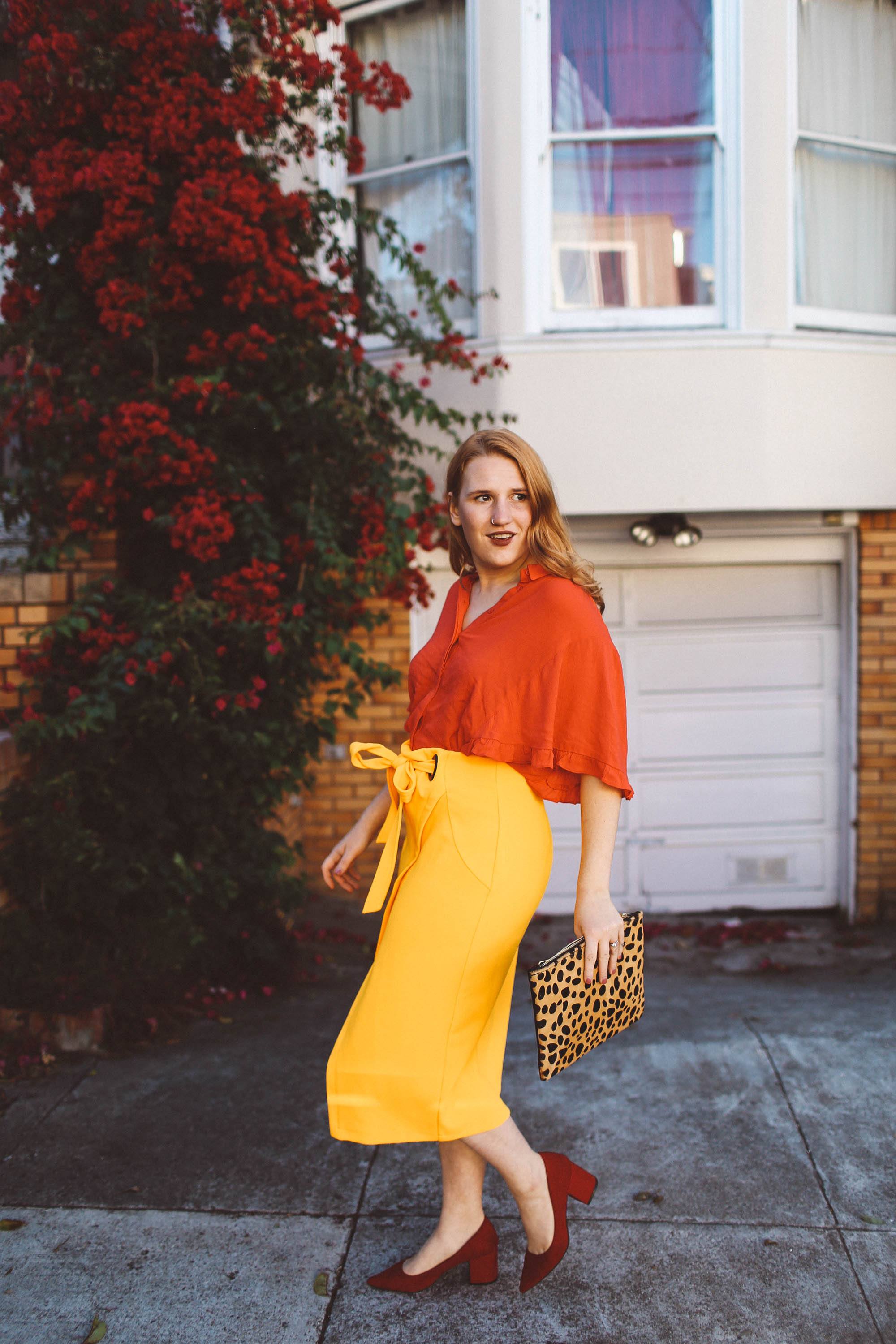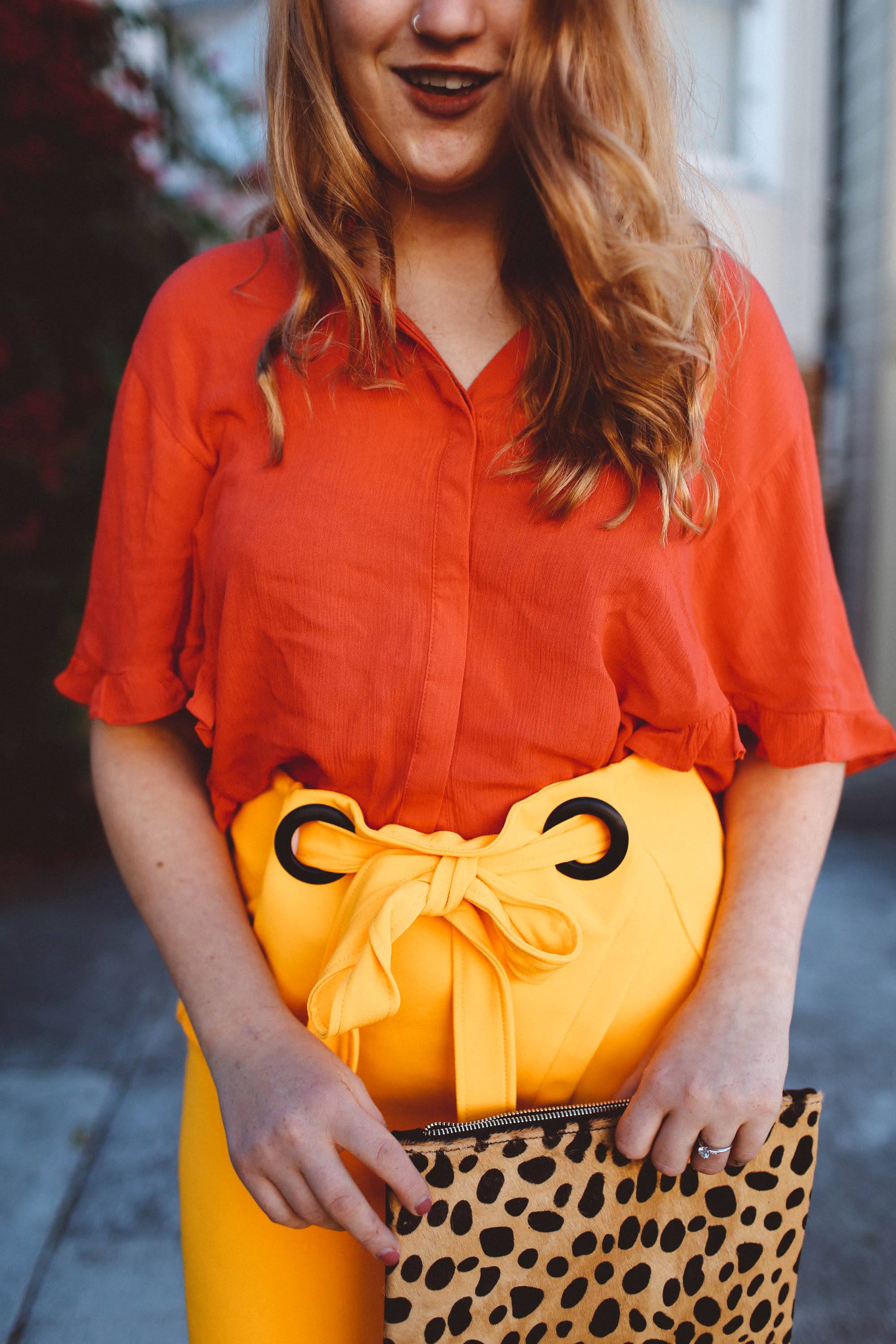 Here, I paired this red top with a yellow wrap skirt, red shoes and purse that also has pops of red. It's bold but the pieces are flowy and work well on my body. Instead of looking like a walking McDonalds, this outfit comes together nicely as a statement look.
Below are some combos I love if you want to try the contrast color blocking trend yourself!

---

---