This sage ginger limoncello cocktail recipe is FIRE, ya'll.
It packs tons of flavor without being overly citrusy or too sweet. If you're looking for limoncello cocktails for winter, THIS IS IT!
As my husband describe this limoncello cocktail "it's like alcoholic lemonade with nice herbal notes from the sage and a kick from the ginger to make the alcohol taste not bad." Usually, he just describes things as "that's good" so I'm honestly impressed by his professional-grade review right here.
Keep reading for the recipe!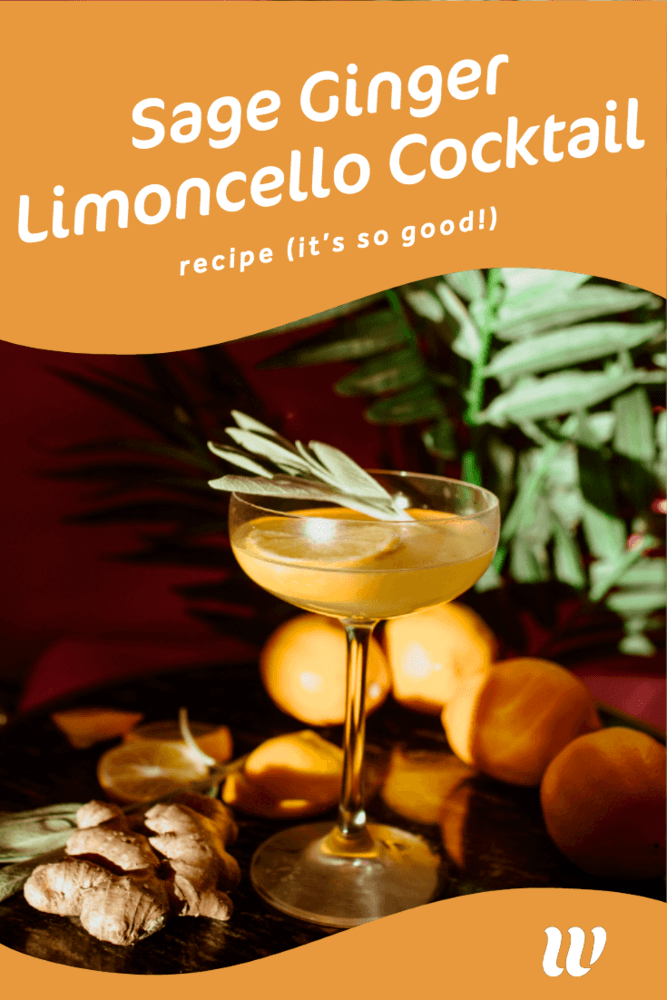 Let's rewind to December when Robin (my husband) and I were over in the East Bay visiting his aunt (we live in San Francisco.) She has a lemon tree in her back yard that she never picks from so when we raided the tree for lemons, we came back with a huge grocery bag full.
It had to be like, $70 worth of lemons and I felt like I hit the jackpot.
Ever since our recipes have been containing a LOT of lemons. I made lemon bars over Christmas, all our dishes are getting hits of lemon juice and we're constantly trying to figure out ways to use up our big stack of lemons before they go bad.
Enter: Homemade Limoncello Liqueur
Robin had the genius idea of making homemade limoncello liqueur. WAY back in college, I studied abroad in Italy and he flew out at the end of the semester so we could travel around the country. We spent a few days on the island of Capri, which is like one big church to lemons and limoncello.
So, when he saw that big basket of lemons, he was inspired to make his own limoncello. We had a bunch of supplies laying around from his attempt to make homemade cider last year (it turned out ok) so it was actually pretty easy to whip up.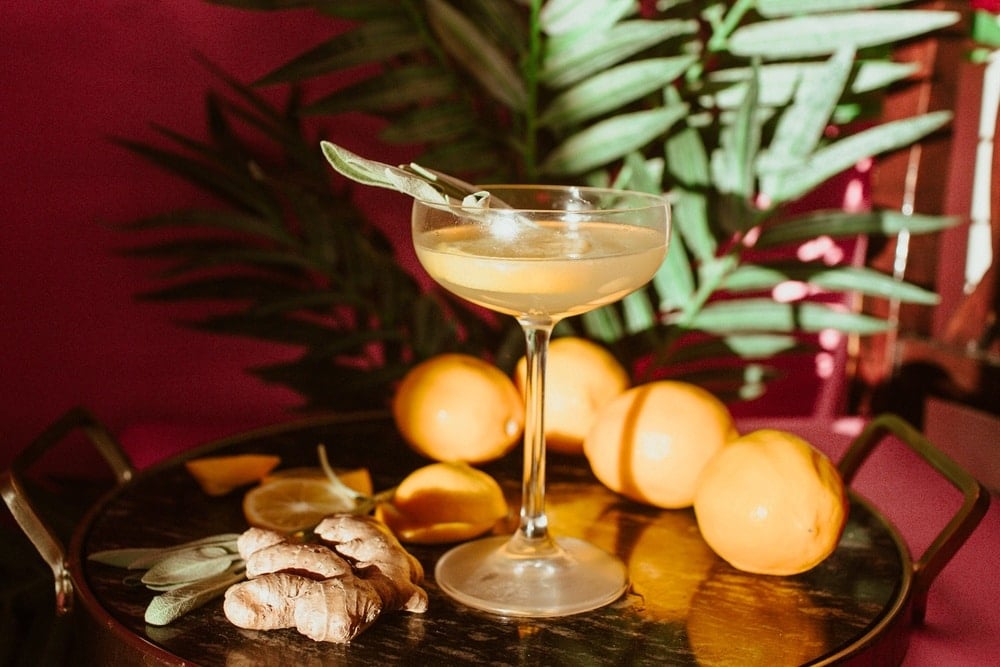 The process takes a while, but about 4 weeks later we had a huge jar of limoncello liqueur. And like, still a ton of lemons, seriously, they are never going to run out it's almost like a curse.
>> I will be sharing his homemade limoncello recipe soon and will update this page with a link once it's up!
Since it's the wintertime, I crave savory herbs. I've also been on a ginger tea kick lately, so we had ginger roots on hand. With those, Robin and I made a sage ginger limoncello cocktail recipe that is SO DANG GOOD.
I knew instantly I had to share this limoncello cocktail recipe with ya'll.
It's actually pretty easy. Don't worry, you don't have to make your own limoncello and wait 4 weeks – you can buy some at the store that will be just fine! (though, bonus points for making your own!)
The simple syrup is really easy to make, too. We always make homemade simple syrup because it always tastes 1000% better and allows you to play with fun flavor combos (like sage and ginger!) Plus, the process takes about 10 minutes.
To make the simple syrup, first, you have to bruise the sage. Yes, I know that sounds like you are abusing it, but you sort of are. We just used the butt of a knife to pound the sage leaves and bruise it (you can tell when the leaves get dark spots.)
Bruising the sage helps to release more flavor into the simple syrup!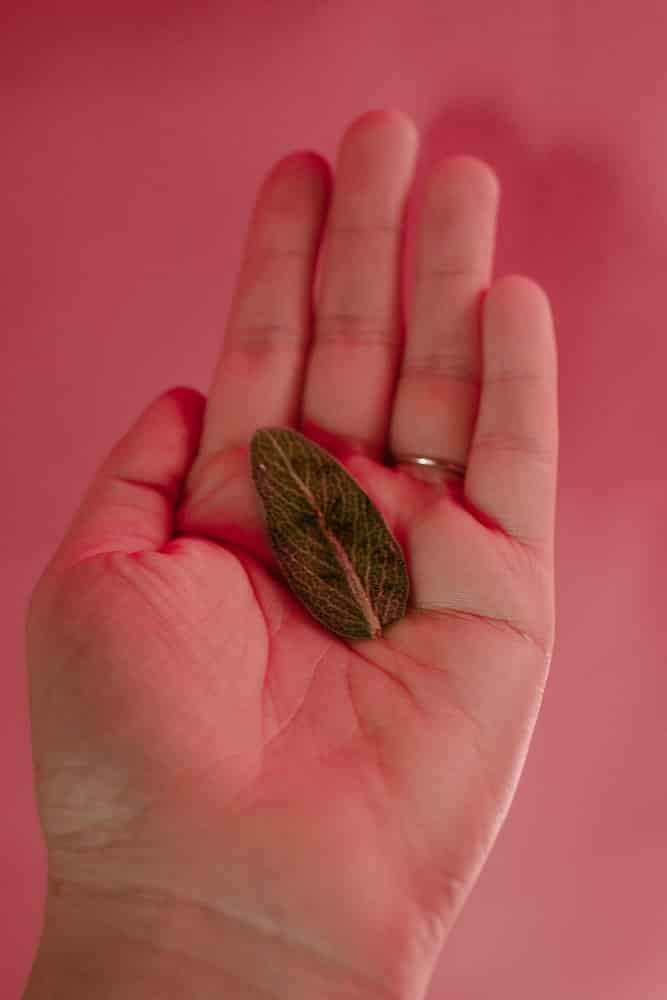 Then you just boil equal parts water and sugar (we did a cup of each) along with an inch of peeled ginger root and the sage (about 6 leaves and a stem.) Let is cool before you make the cocktail (or add ice cubes to the drink if you can't wait!)
And the rest comes together pretty easily!
Kitchen gadgets used in this dish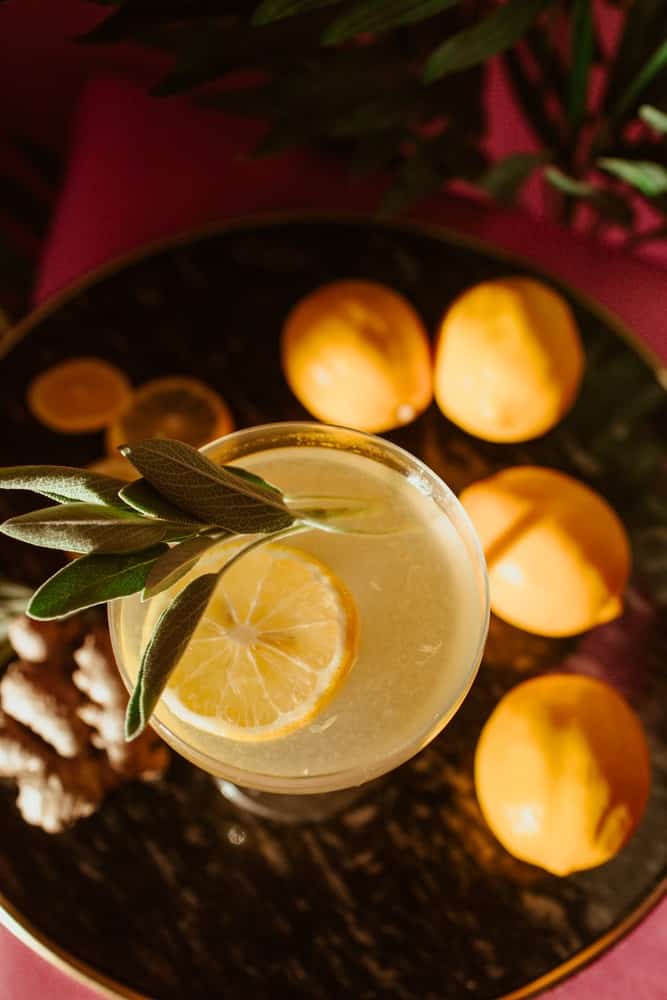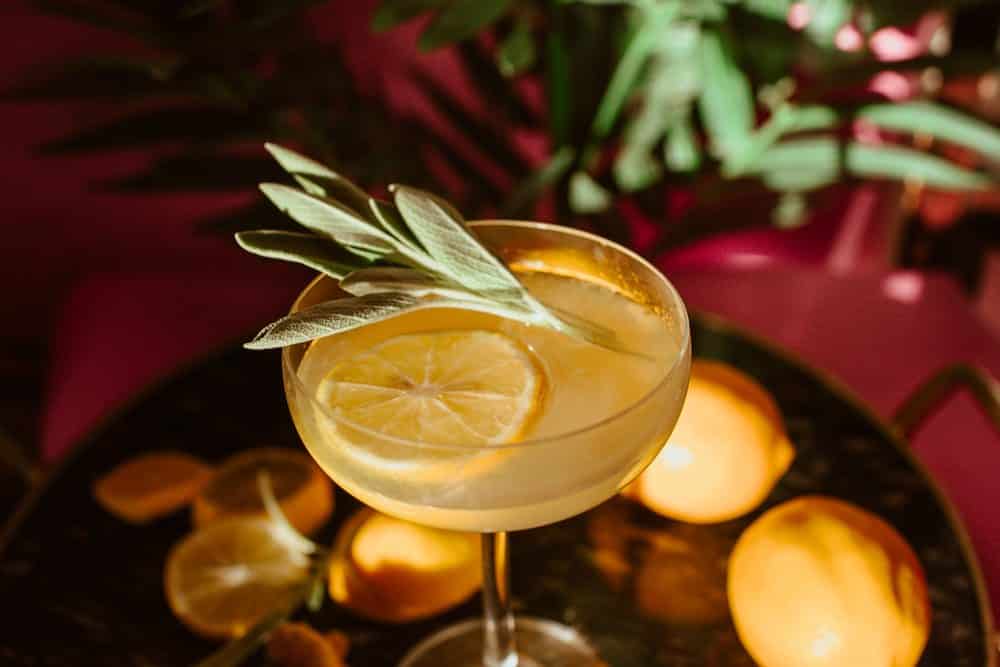 We made this for a must needed cocktail after an energy-draining day answering like, a billion emails after coming back to the office from Christmas break. It was a delightful way to welcome ourselves into 2020.
>> This recipe is great on its own, but also pairs well with American grill out style of food (think burgers, hot dogs, etc!)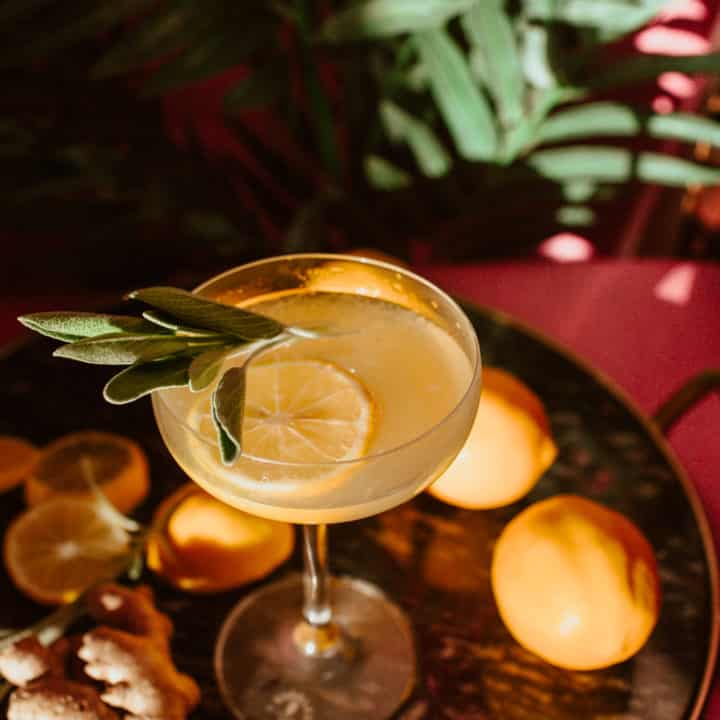 Easy Sage Ginger Limoncello Cocktail Recipe
Yield:
1 serving (multiply for the # you need!)
This limoncello cocktail is basically like elevated adult lemonade. The herbal notes from the sage and a kick from the ginger merge with the zest of the lemon in the best way.
Ingredients
2 fresh lemons
1-inch ginger root
1 bunch of fresh sage leaves
1 oz limoncello
1 cup water
1 cup sugar
Instructions
Sage Ginger Simple Syrup Recipe
Peel the ginger root completely and then cut into chunks
Bruise the sage leaves
Put sage and ginger root into a pot.
Add in the water and sugar. Head under sugar is melted and the mixture boils.
Let cool
Tip: if you want to drink your cocktail before the simple syrup cools, use ice cubes in your finished cocktail! This recipe packs a lot of flavors and won't be diluted with the ice.

Sage Ginger Limoncello Cocktail Recipe
Squeeze the juice from one lemon and set aside in a small bowl.
Slice the other lemon horizontally to make rings.
In our glass, pour in 1 oz limoncello.
Add in 1 oz of the simple syrup.
Add in 1 oz of the fresh lemon juice.
Shake together.
Garnish with the fresh lemon ring and a sprig of sage.
Serve!
Notes
This recipe is basically 1-1-1- (aka 3 equal parts of lemon juice, limoncello and simple syrup) in case you are looking to double it or make a large batch!
Recommended Products
Handy to use for this recipe
Nutrition Information:
Yield:

1
Serving Size:

1
Amount Per Serving:
Calories:

936
Total Fat:

1g
Saturated Fat:

0g
Trans Fat:

0g
Unsaturated Fat:

0g
Cholesterol:

0mg
Sodium:

17mg
Carbohydrates:

231g
Fiber:

5g
Sugar:

218g
Protein:

3g
Nutrition information isn't always accurate & varies based on the brand of limoncello you use.