Outfit Details:
Gingham top, paper bag skirt, sandals, wicker purse (similar), straw hat, earrings
While in Santa Barbara, we spent a morning at the Old Mission exploring the gardens and soaking in all the history. The front of the basilica has this beautiful pale pink color that is just begging to be put on Instagram. 
Santa Barbara is a warm city, so I paired this gingham off the shoulder top with a paper bag skirt. The skirt actually came with belt/front bow, but I took it off for this outfit as the top has a side bow. It was a little too much bow action going on. You're actually supposed to wear the bow in front, but I moved it to the side.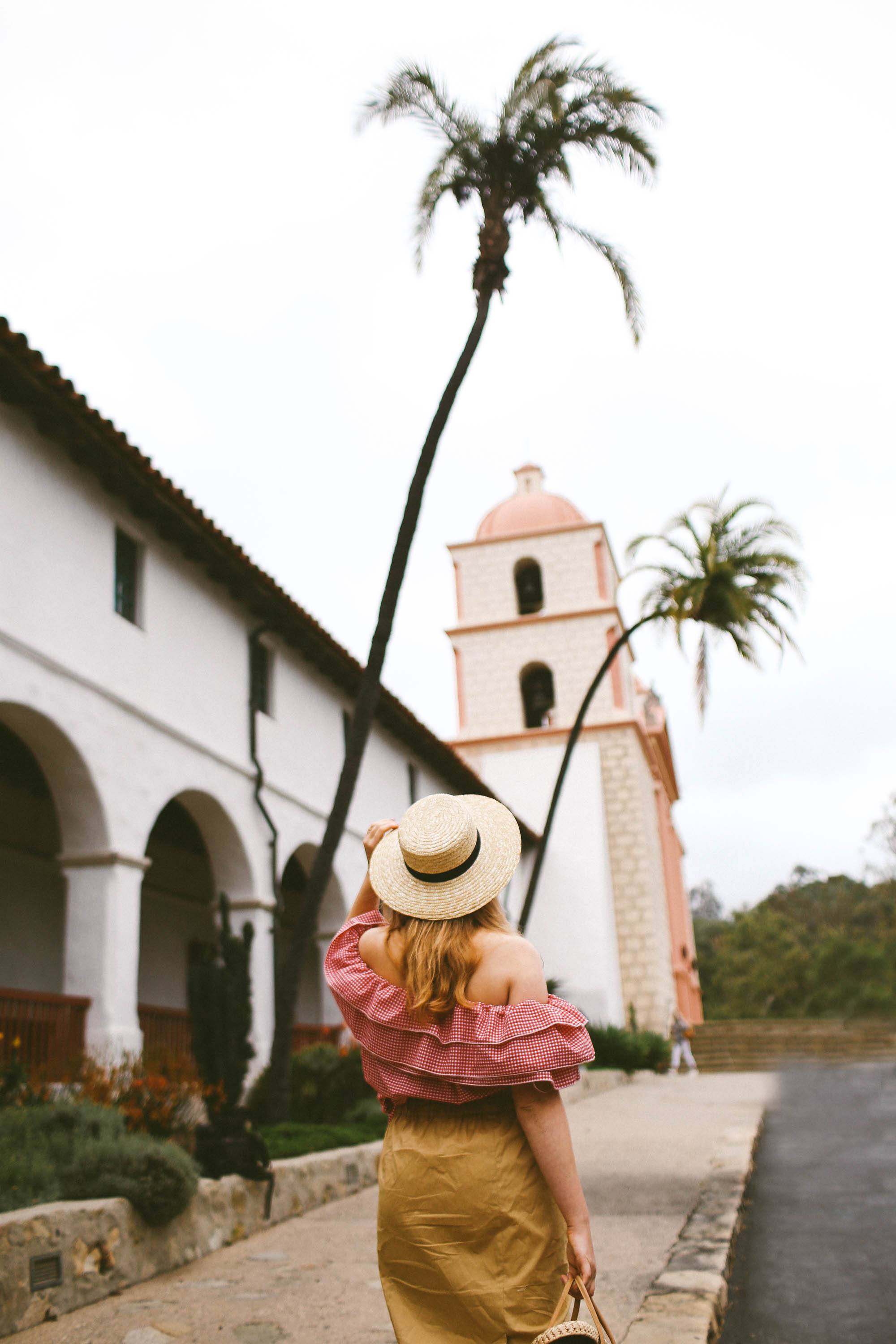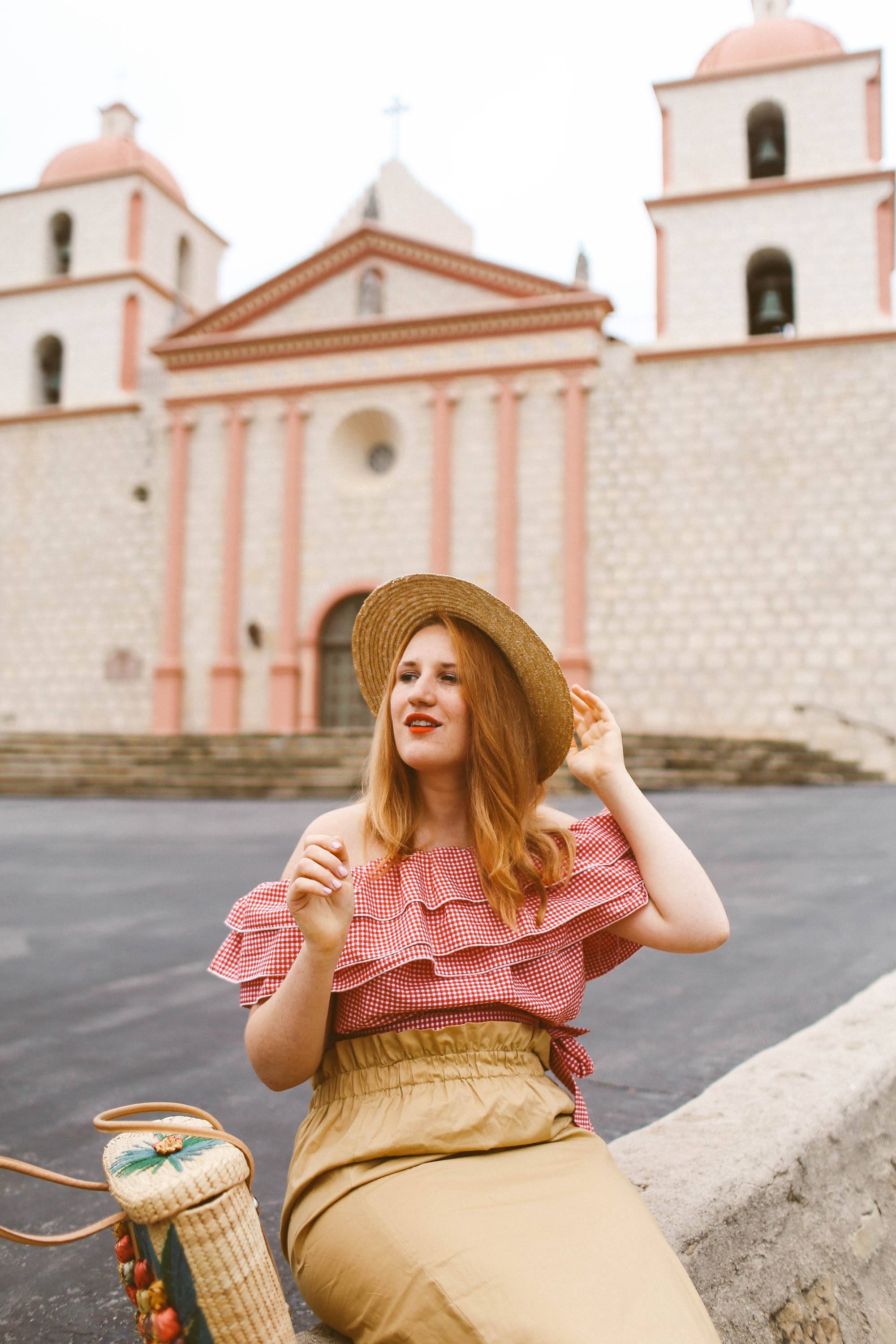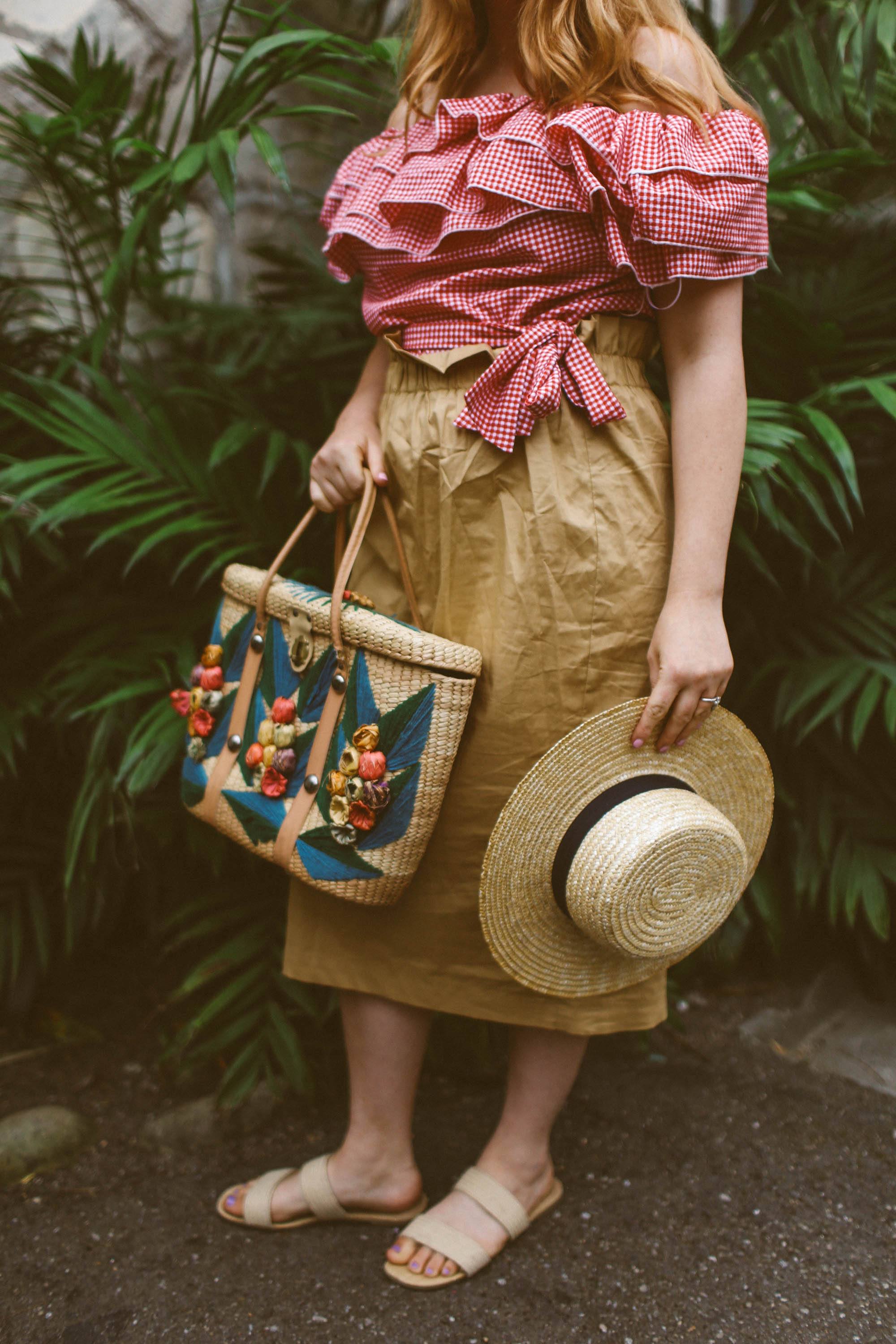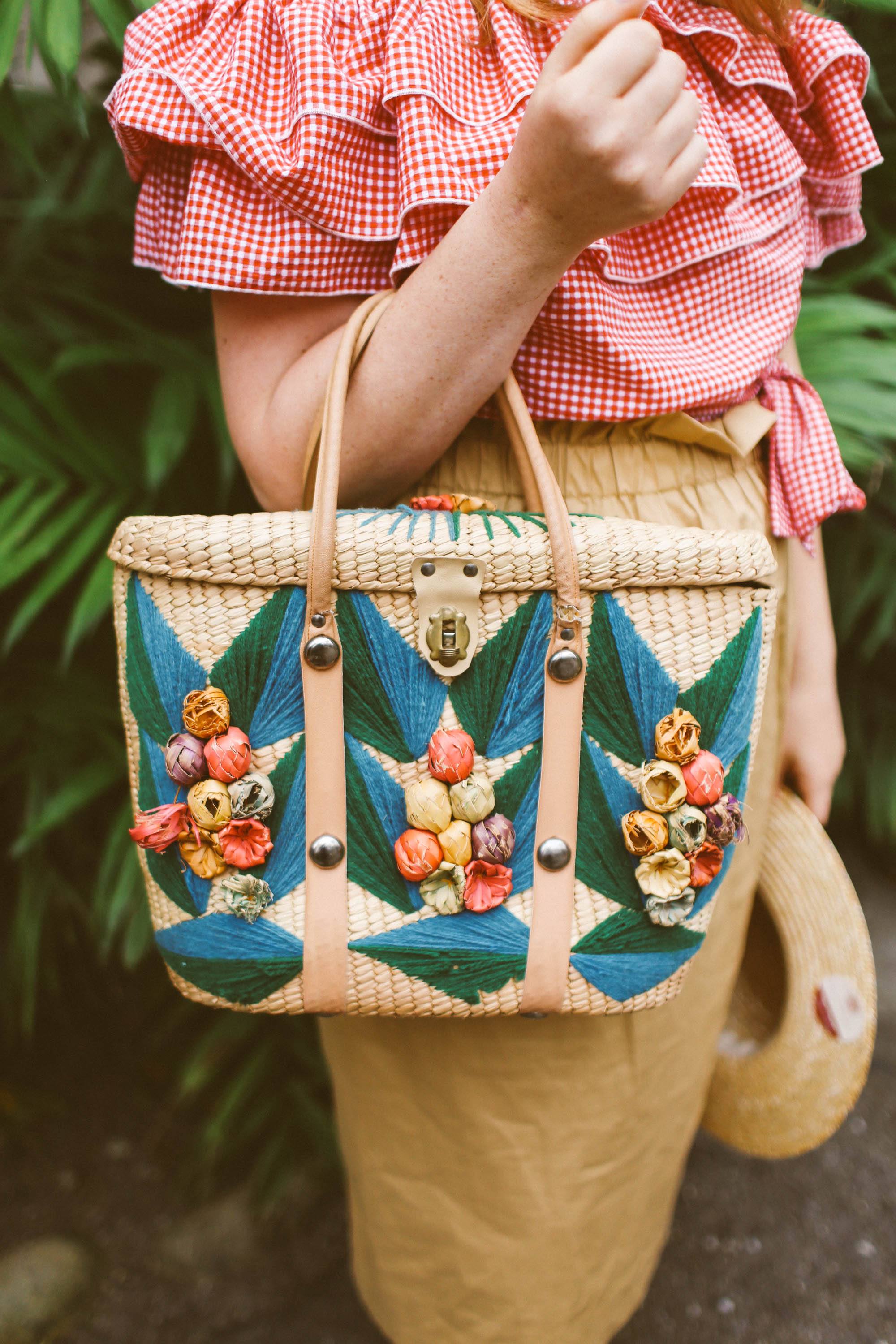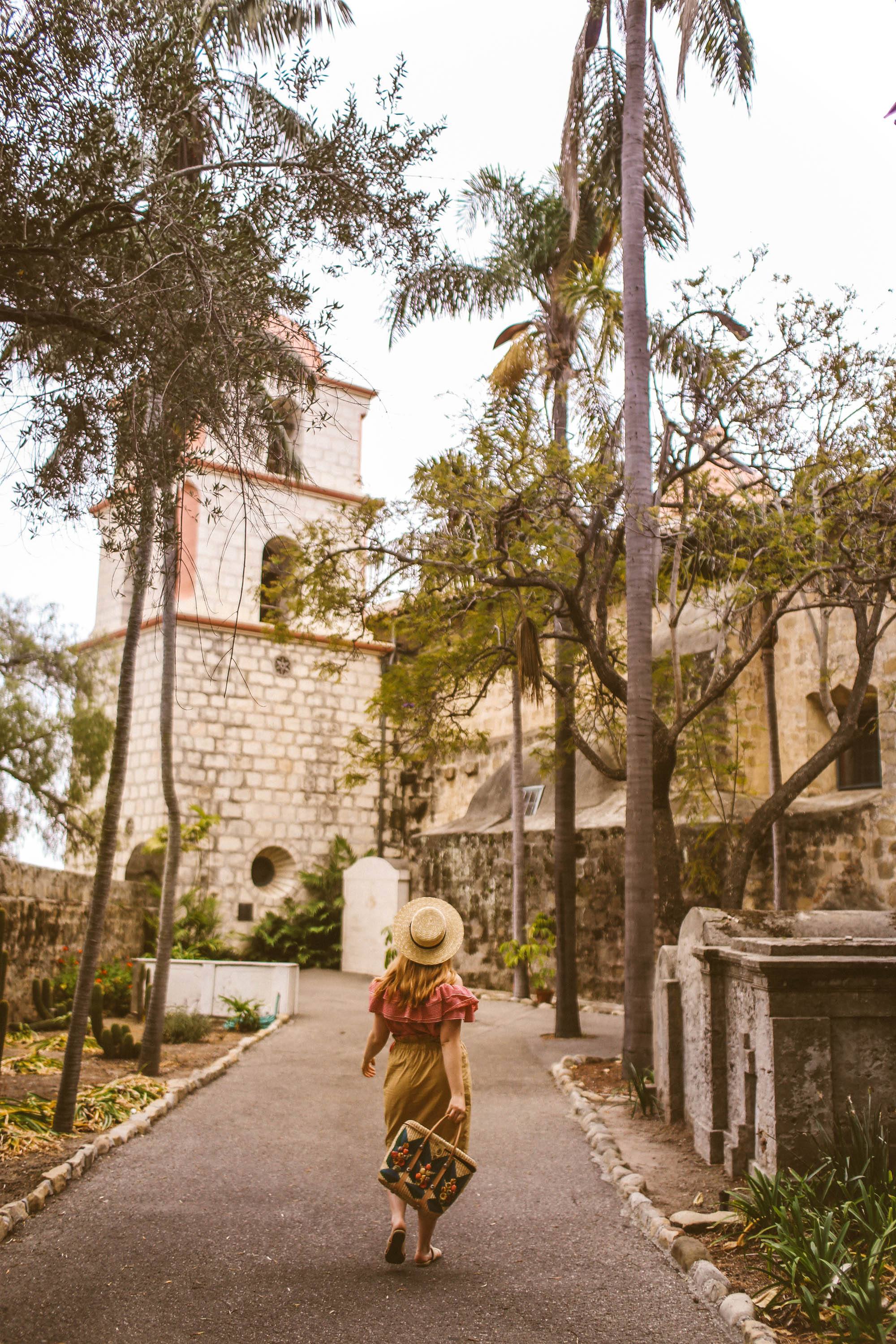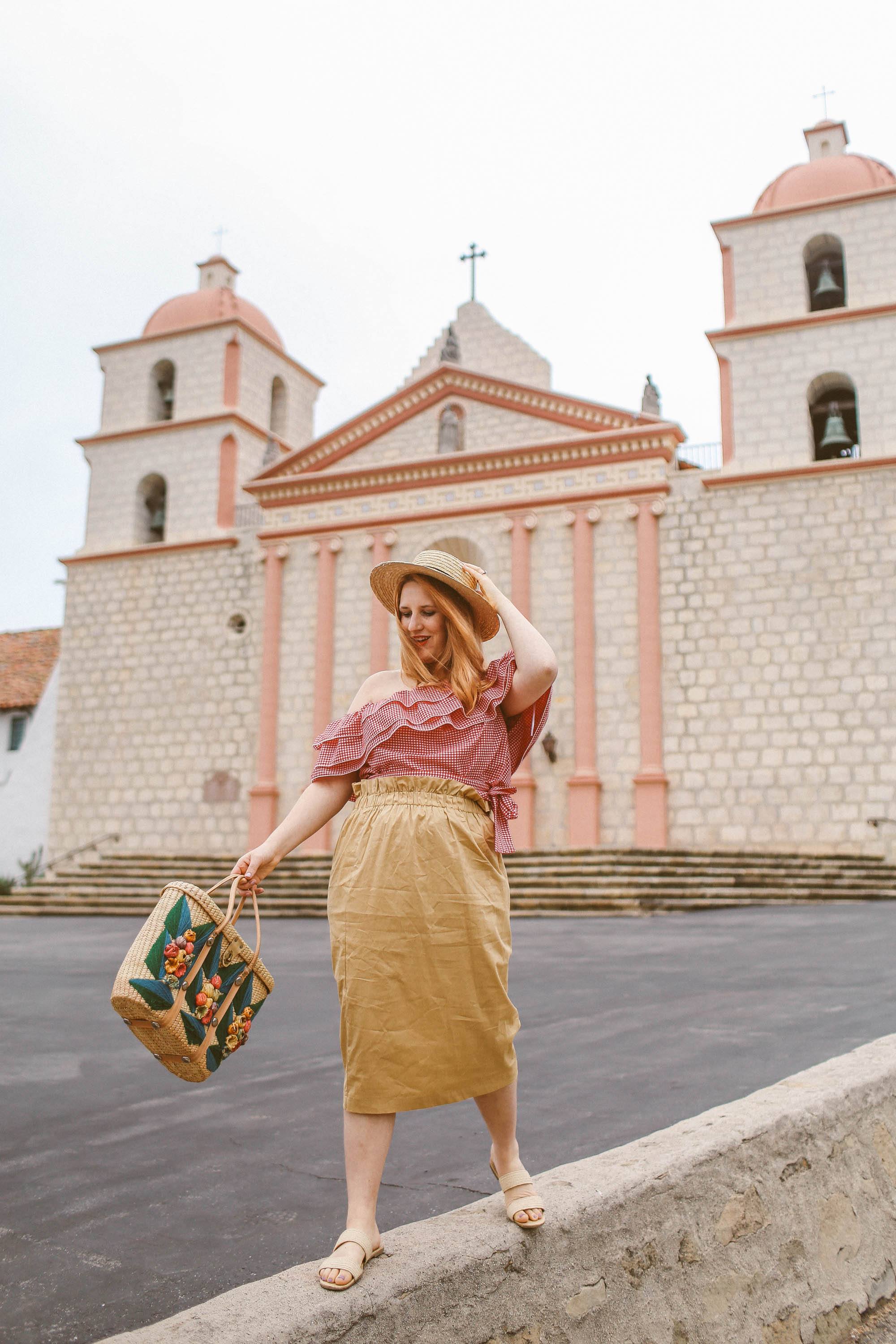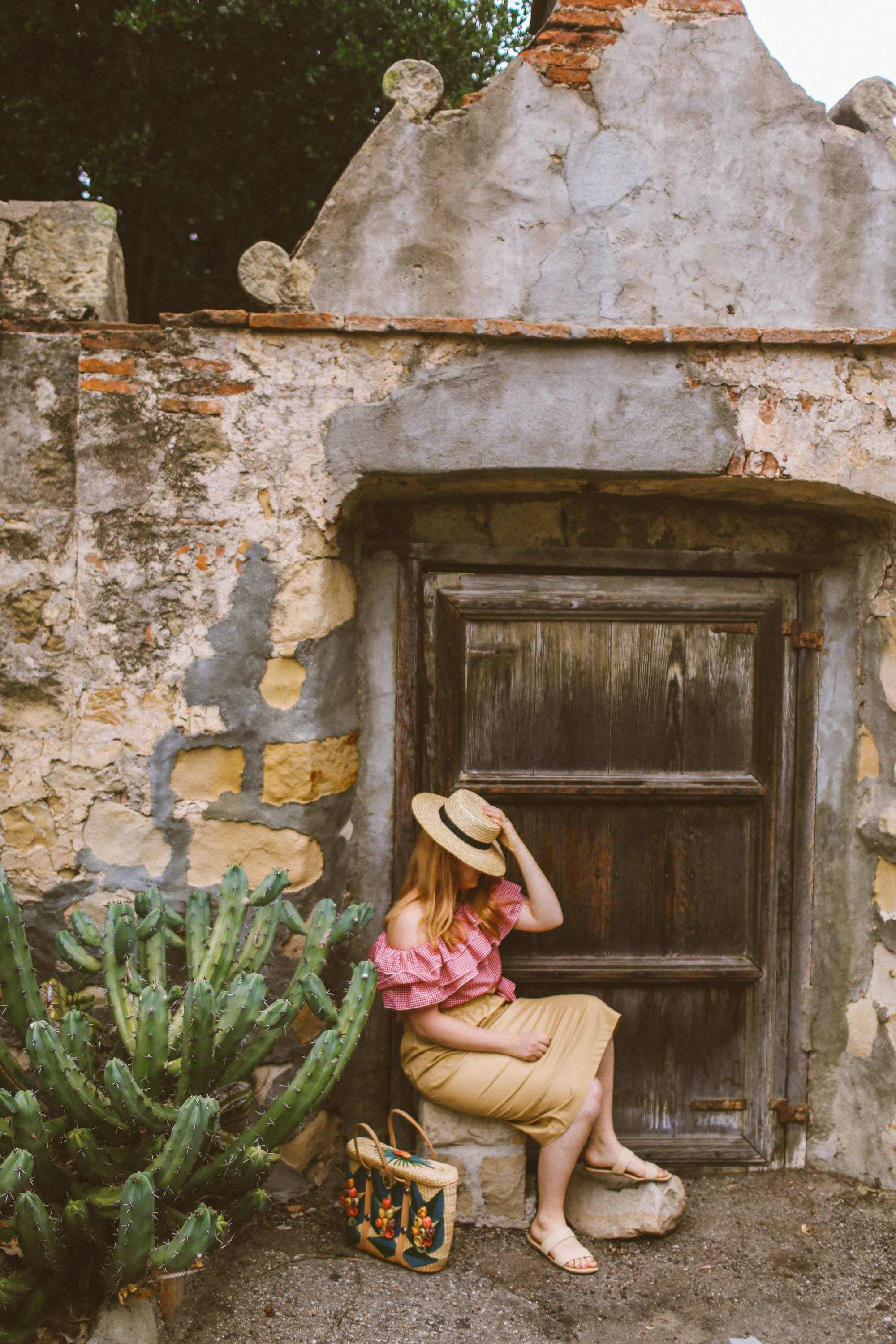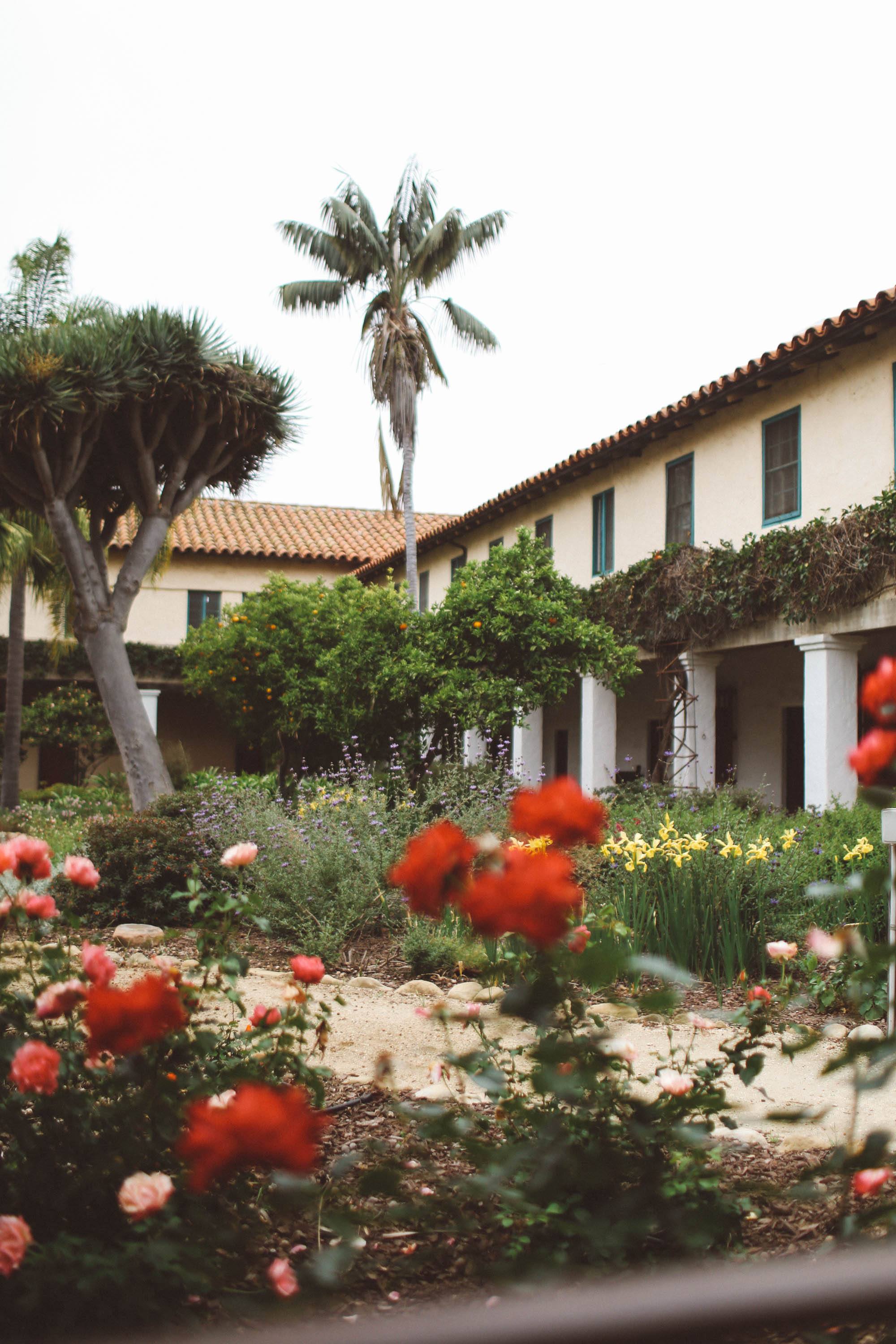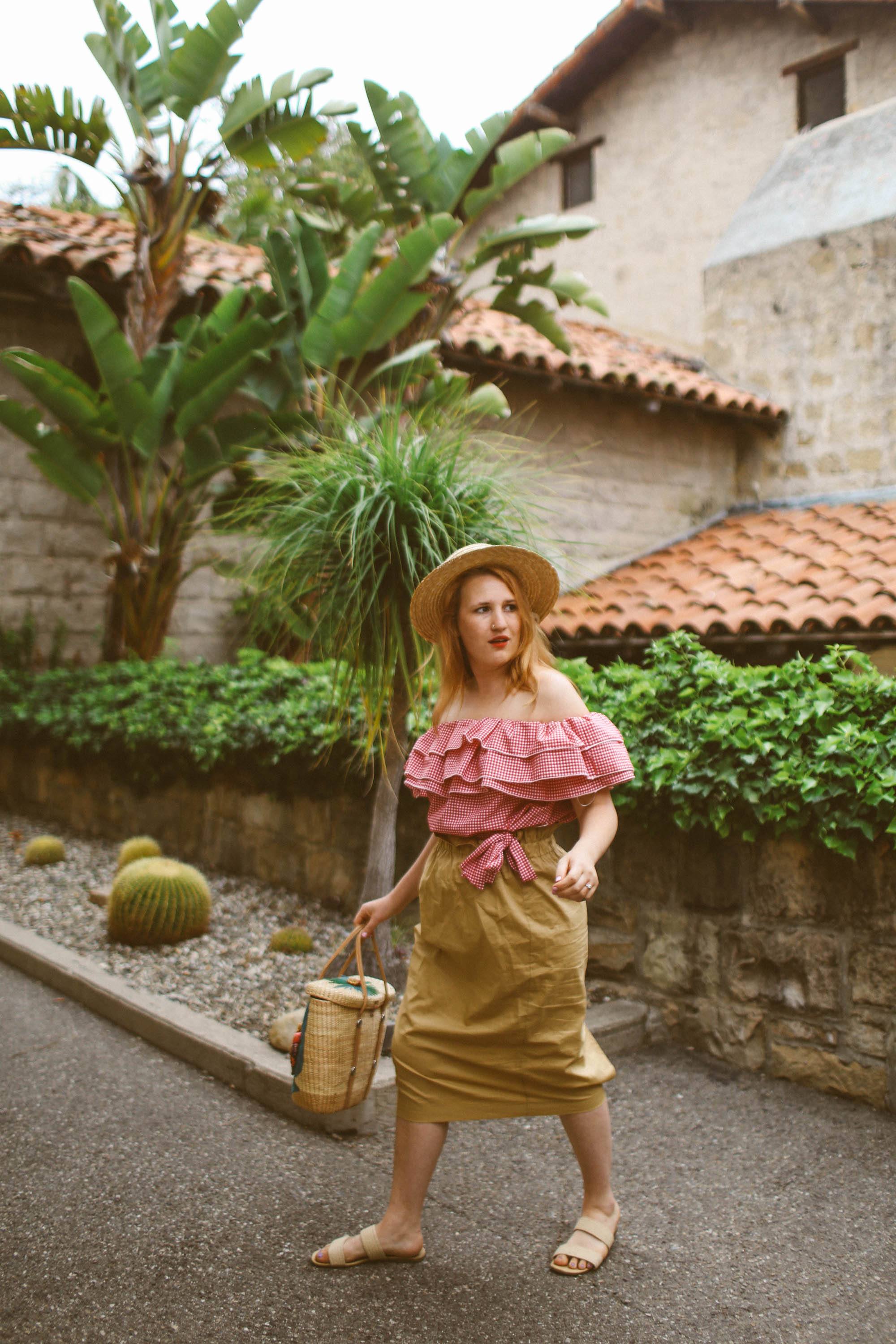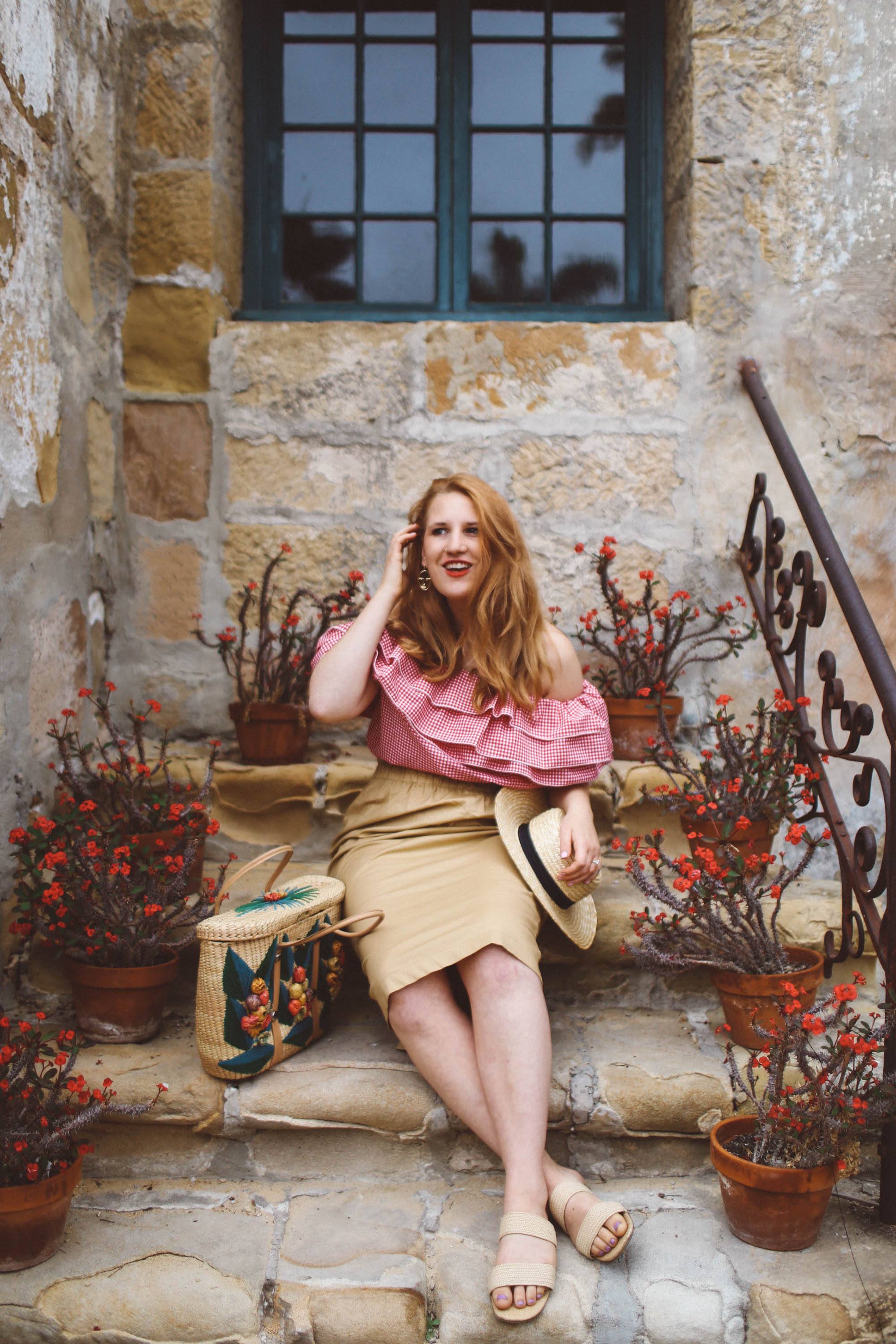 I just went on a shopping spree on Poshmark to snap up a bunch of beautiful old wicker bags. This bag, in particular, has little rattan flowers on the front, making it the pop of color this outfit needed. Add in a straw hat and straw sandals and you've got a vacation outfit ready to take you through a whole day of exploring!
The Old Santa Barbara Mission opens at 9am and is $9 to enter. There are expansive gardens inside and great exhibits with historical photos and information to help you learn about the Mission on top of enjoying the beauty.