What's the best place to grab brunch in La Jolla, San Diego? Beaumont's! While visiting La Jolla, we kept walking by Beaumont's and passing by lines of people waiting outside, the perfect sign that the food inside is worth the wait. So, on a sunny morning, we headed to brunch. And I made sure have the one thing you need to bring to brunch — sunscreen!

In California, where brunching is a sport, it's very common to wait in lines outside for over an hour, and also really common to sit outside. We were lucky and were able to grab a seat right away, but we sat in Beaumont's front patio. Every since getting an awkward sunburn from a patio brunch last year, I always lotion up with sunscreen before heading out. For this trip I brought along my bottle of Hawaiian Tropic Silk Hydration Weightless Lotion. I'm in love with the tropical smell and how it moisturizes my skin instead of leaving it sticky like most sunscreens do. I always look for sunscreens that have SPF 15 or SPF 30 and ones that double as lotion sunscreen (my skin is always dry and looking for extra love!)
For this sunny San Diego morning, I was really happy that I didn't have to worry about walking away from brunch with unhappy skin. I did leave with a very happy tummy, though! Banana pancakes, fresh fruit and unlimited cups of coffee is the way to this gal's heart. If you're in the La Jolla area of San Diego, make sure to check out Beaumont's – and bring along a little Aloha Therapy while you're at it!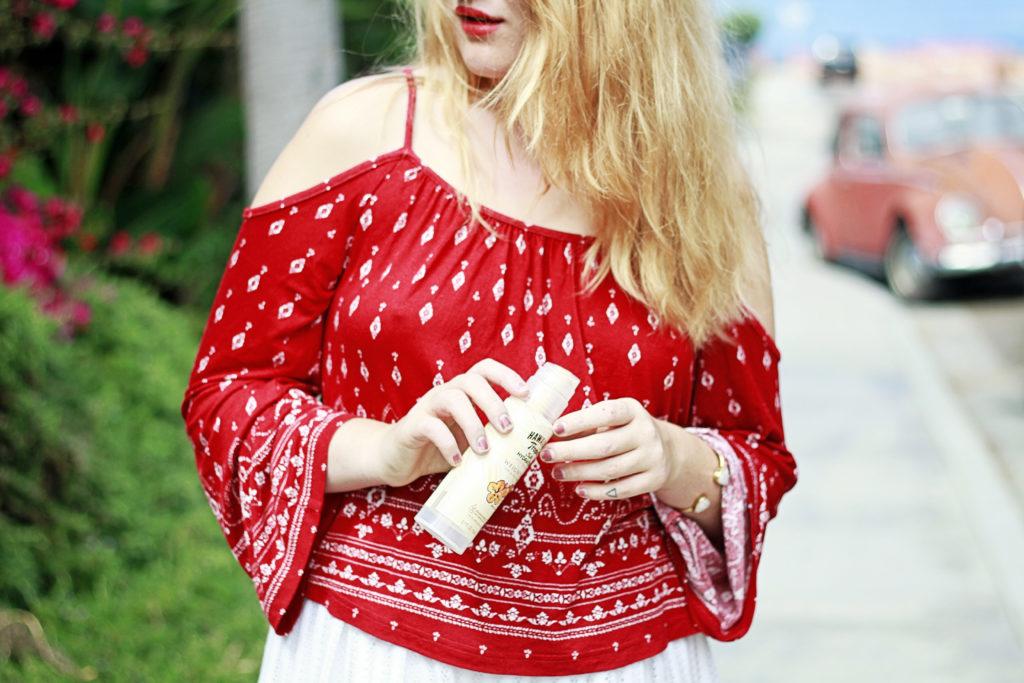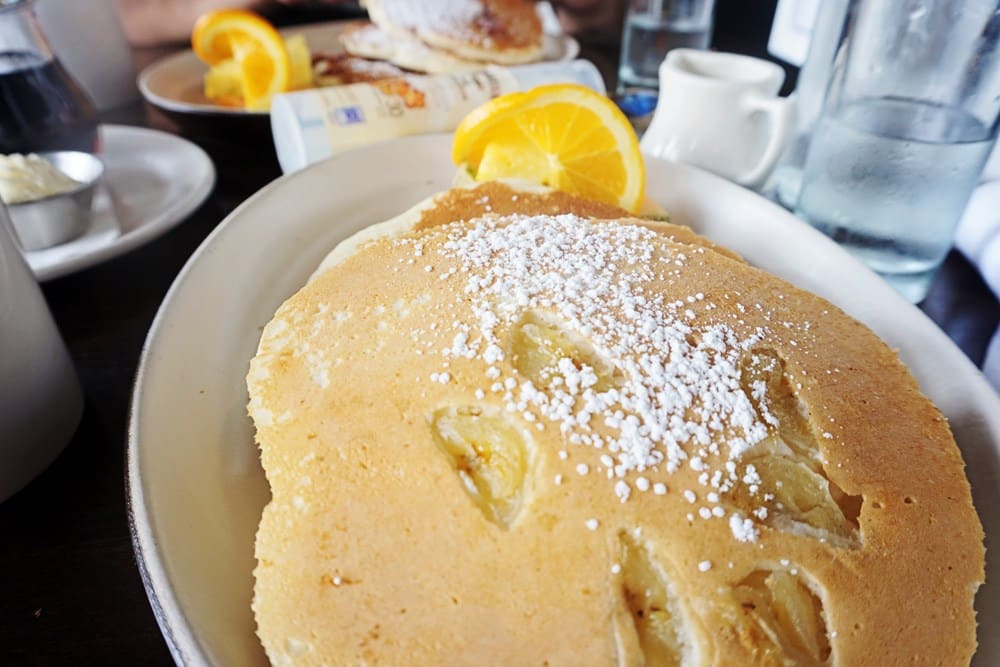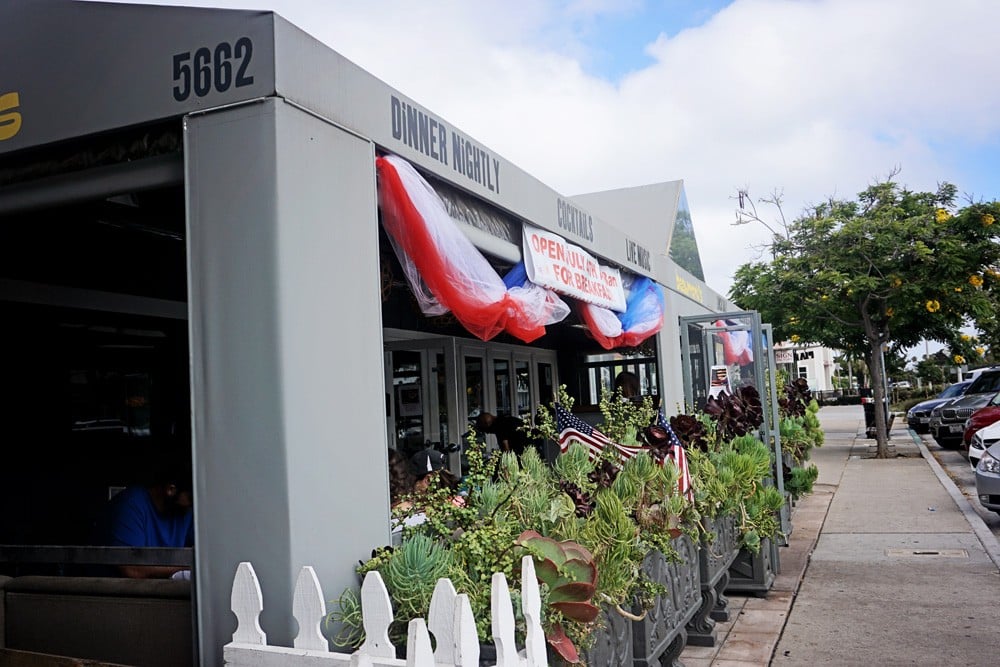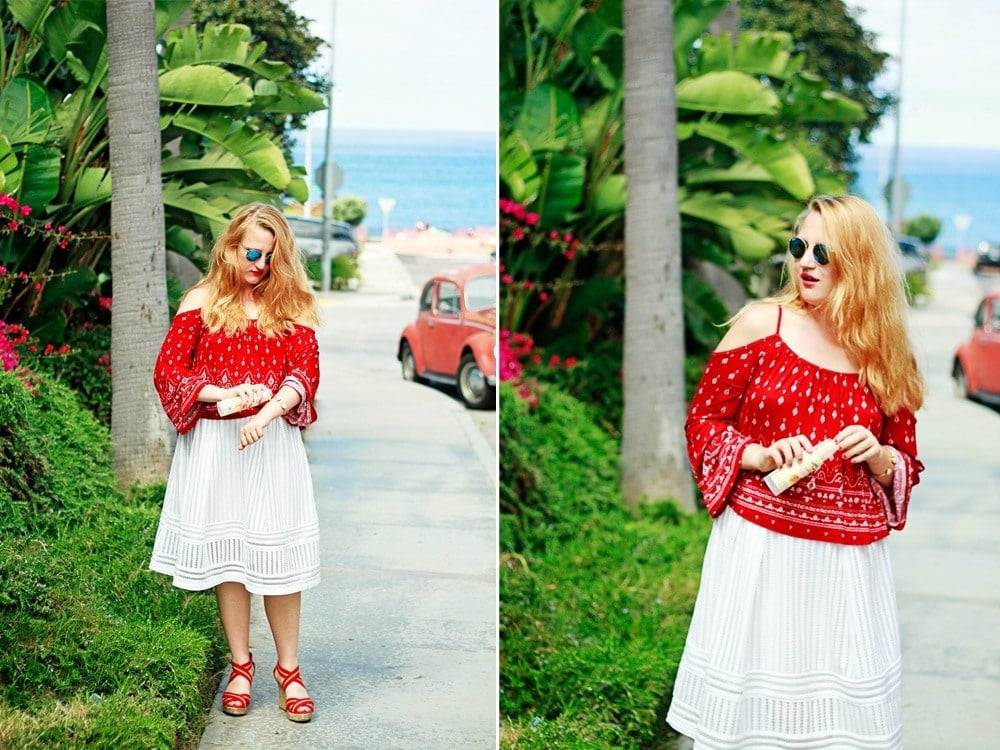 Thank you to Hawaiian Tropic for sponsoring this post. Thank you for supporting brands that support Whimsy Soul. #hawaiiantropiccrowd