Ladies, if you're anything like me, you LOVE Target. I think my obsession started in college. I went to school in Minneapolis, which is Target HQ and there are just so many Targets there, it's almost like there's one on every corner. We'd get our groceries at Target, our party outfits, our apartment decor each fall and school supplies. I've had a Red Card since forever. So, when Target announced they are slowly fazing out Mossimo & Merona – brands that always fits my curves perfectly – I was super bummed.

When A New Day launched, I couldn't help but try it out, to see how it measured against Mossimo. Read on to find out my Target A New Day collection review and shop my favorite items from the collection. My entire outfit in these photos are from the collection. This outfit is perfect for holiday parties and dinners!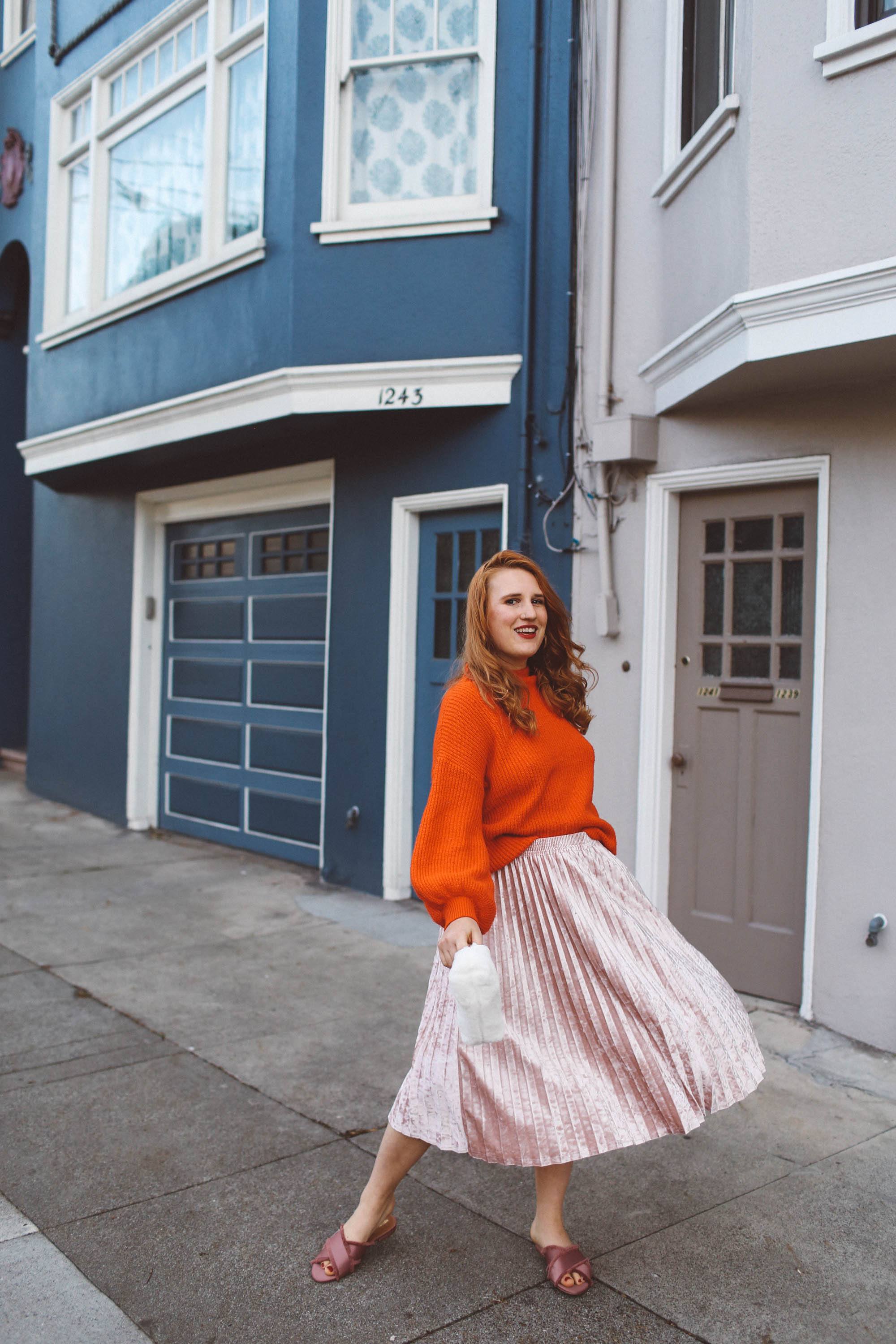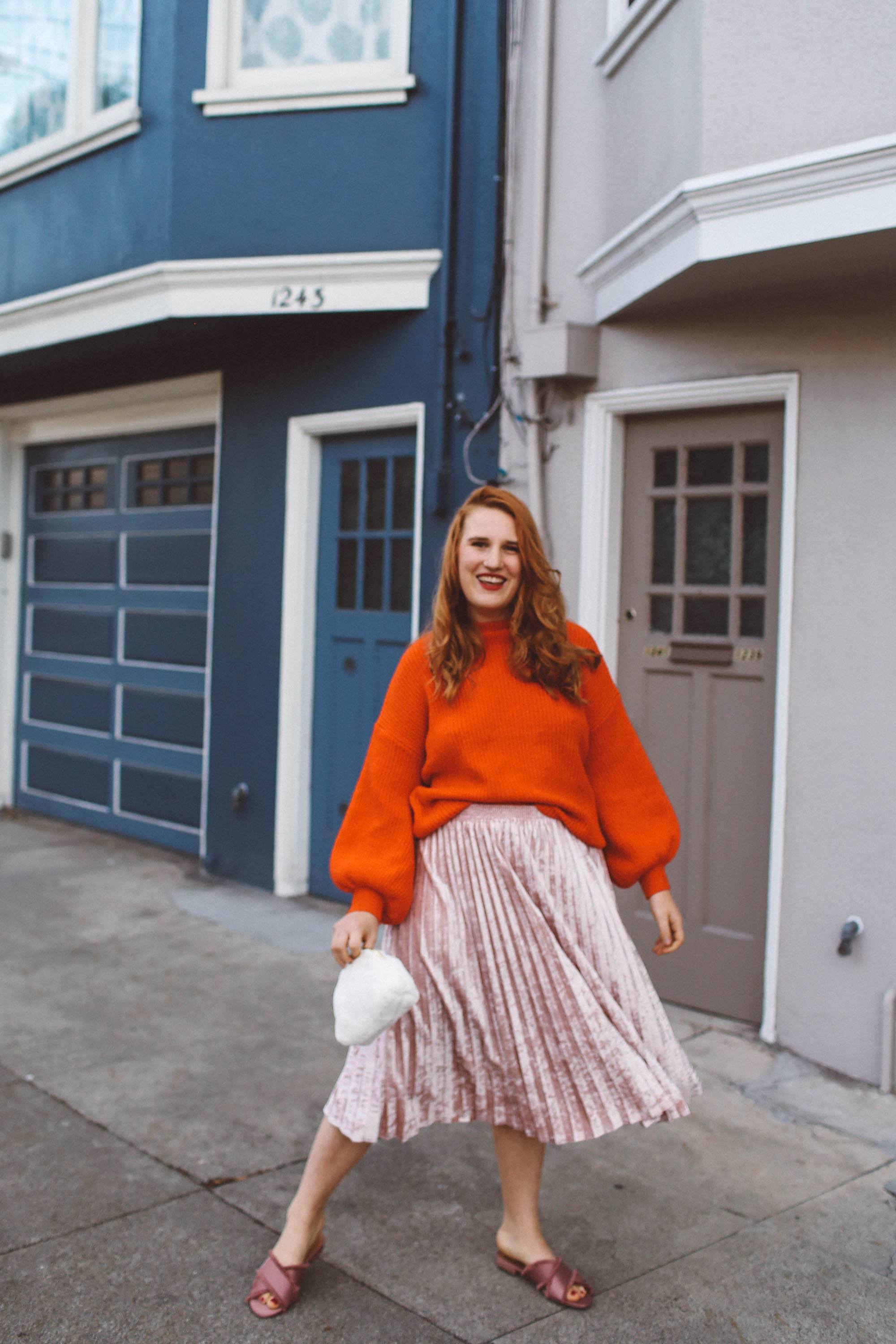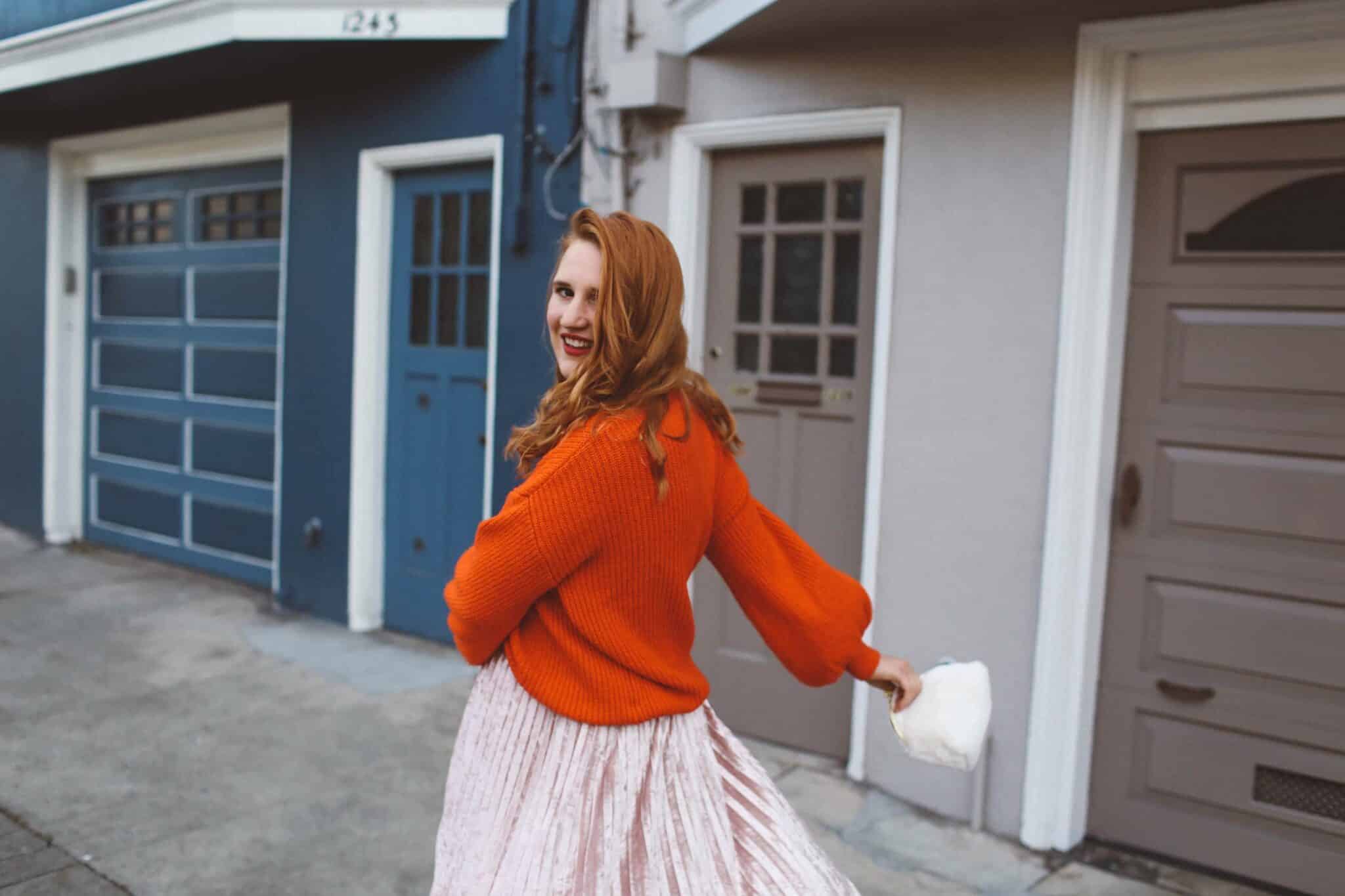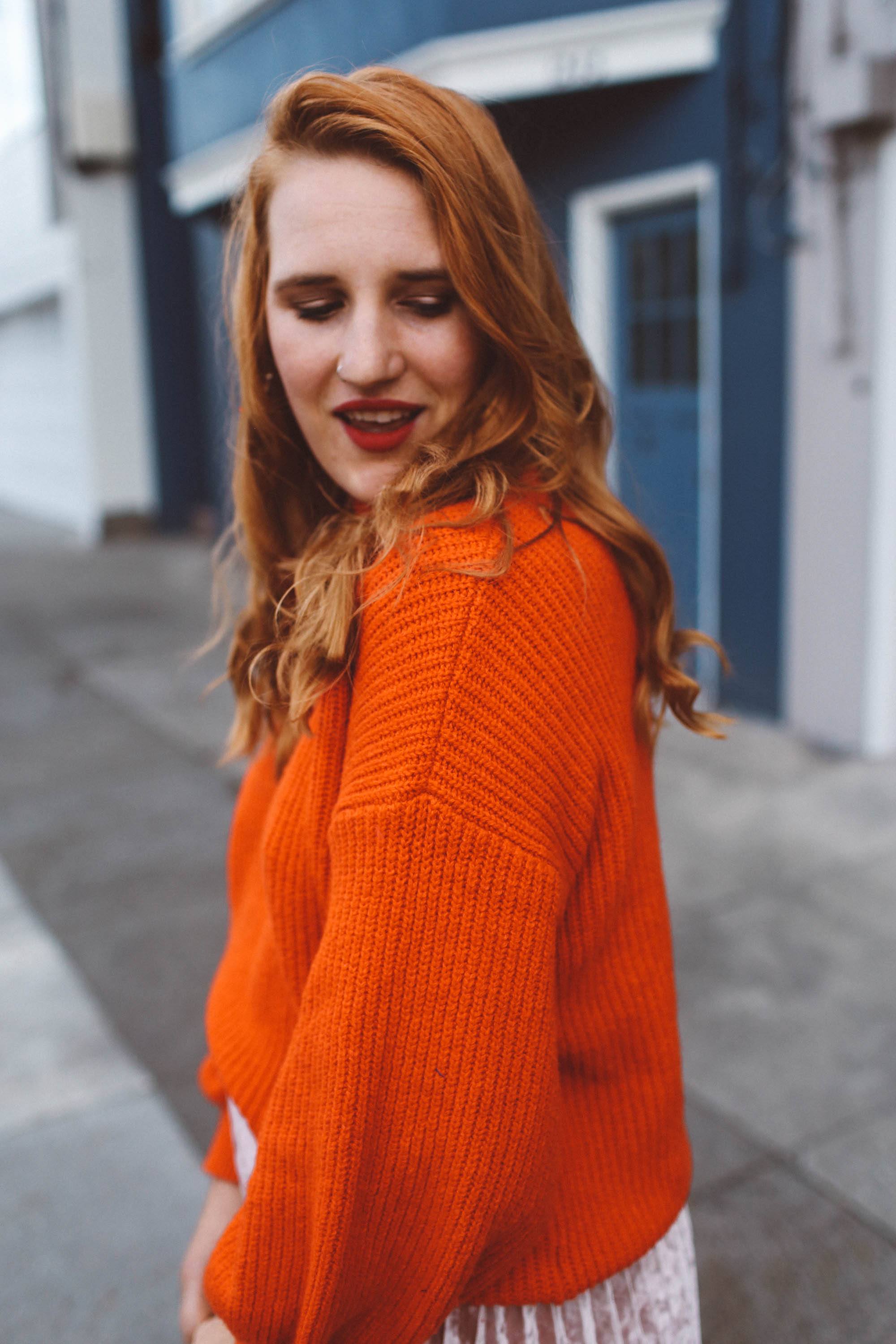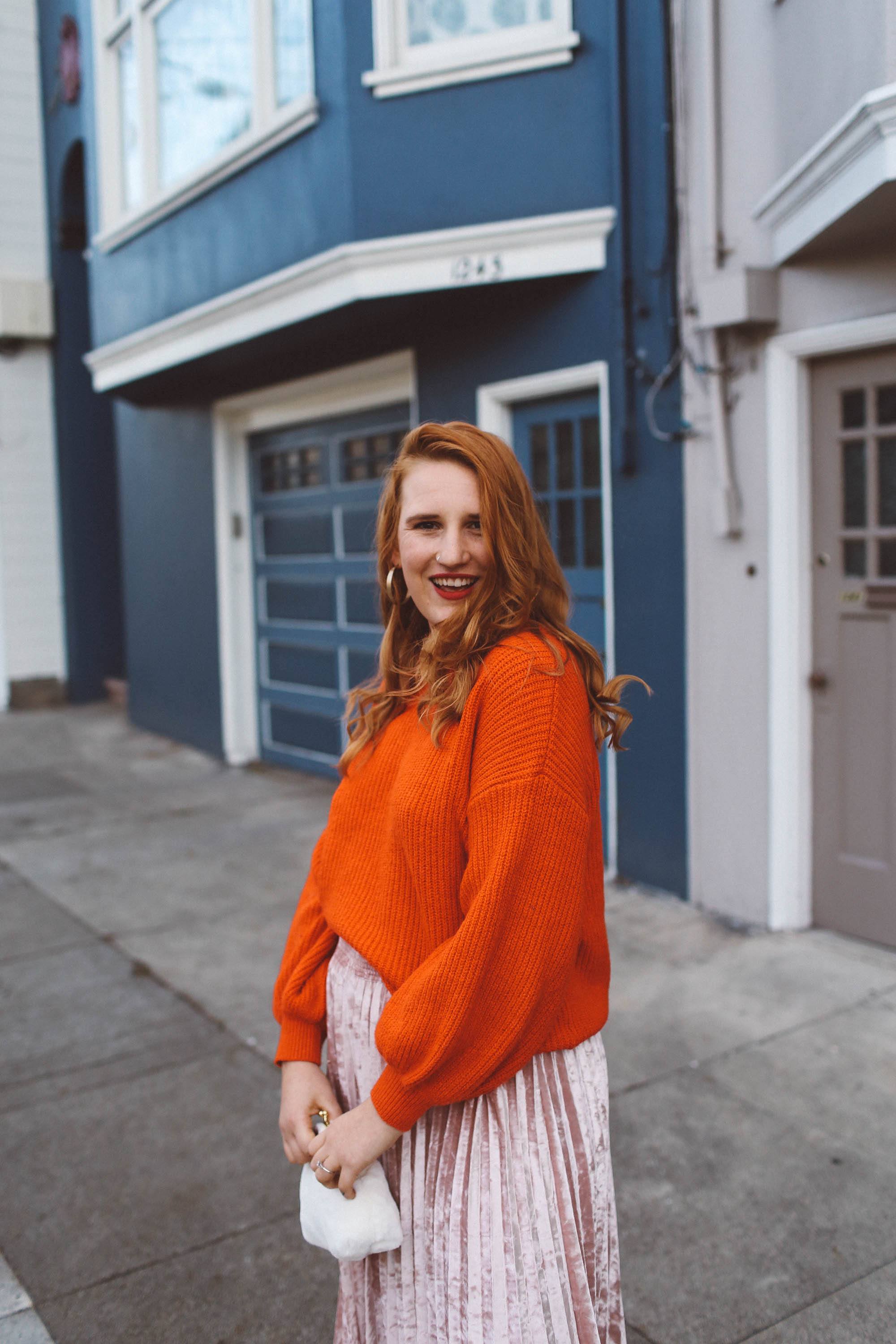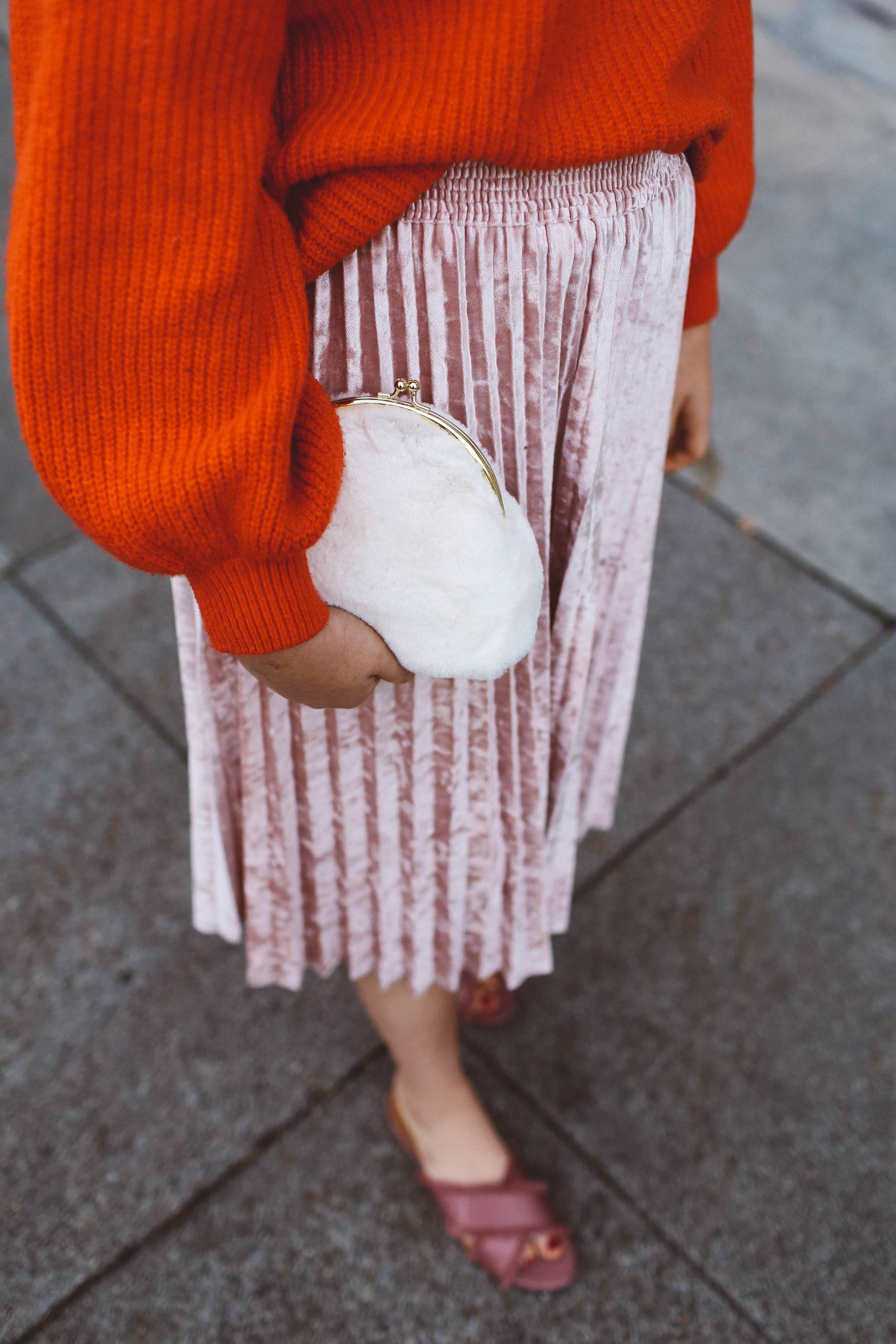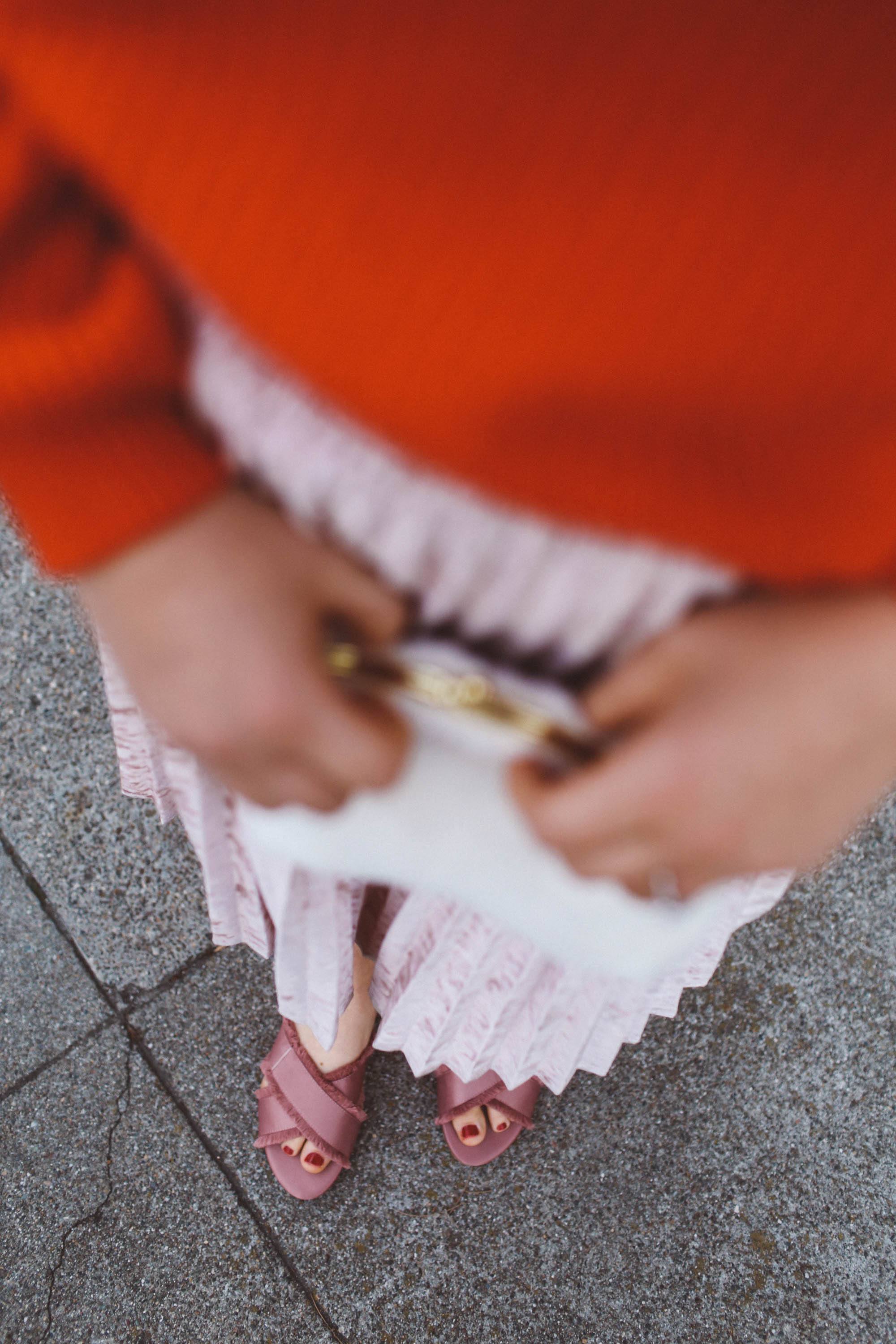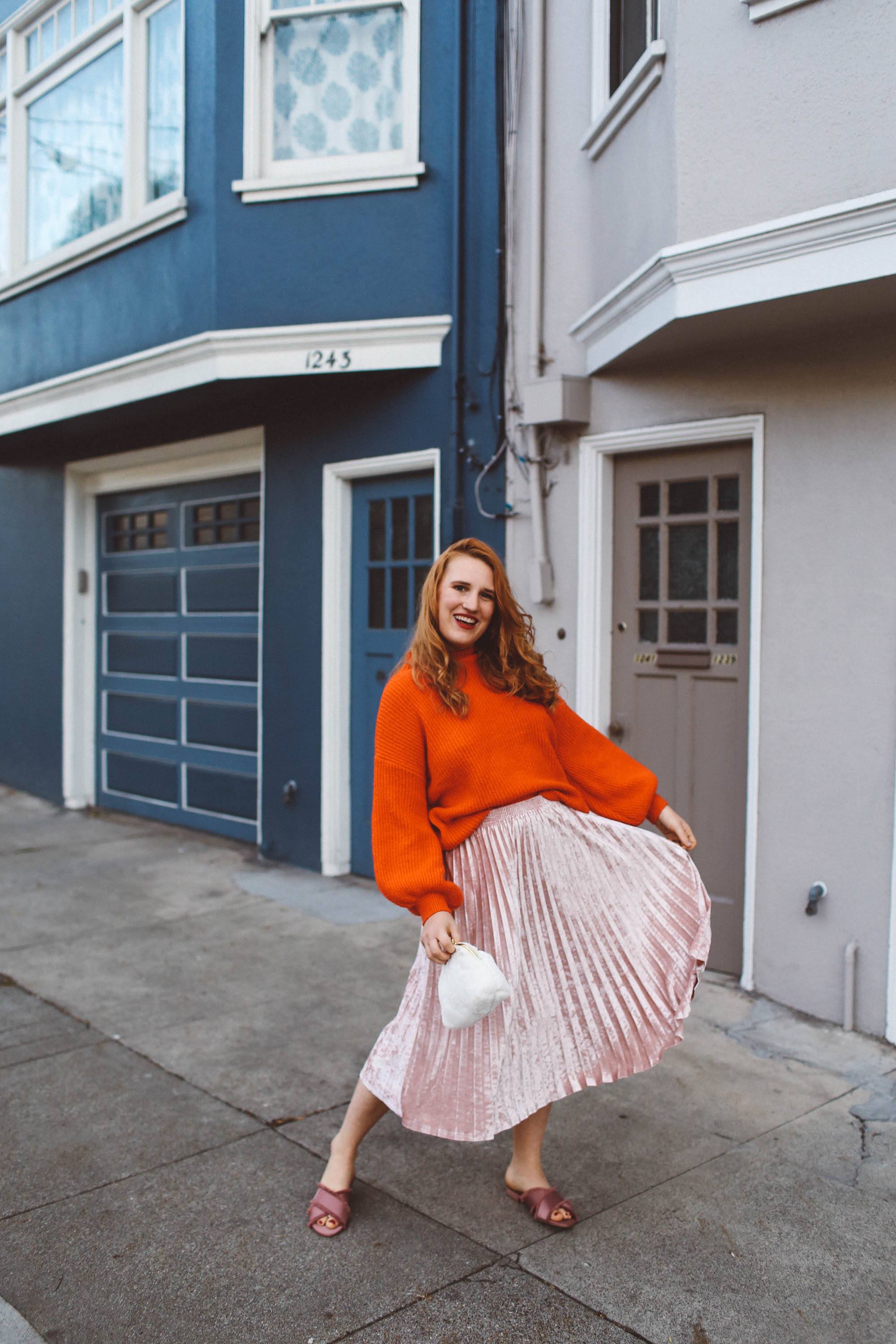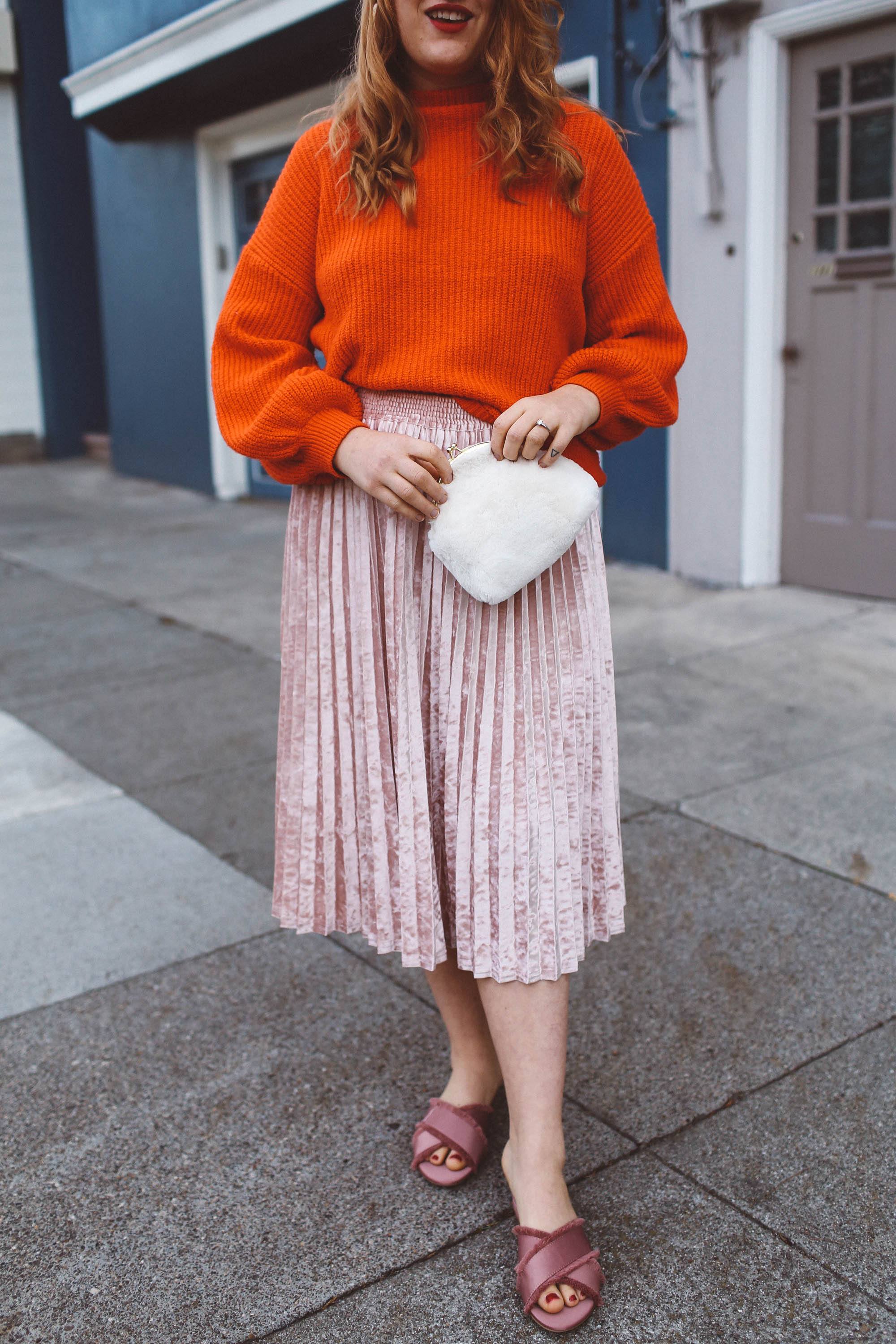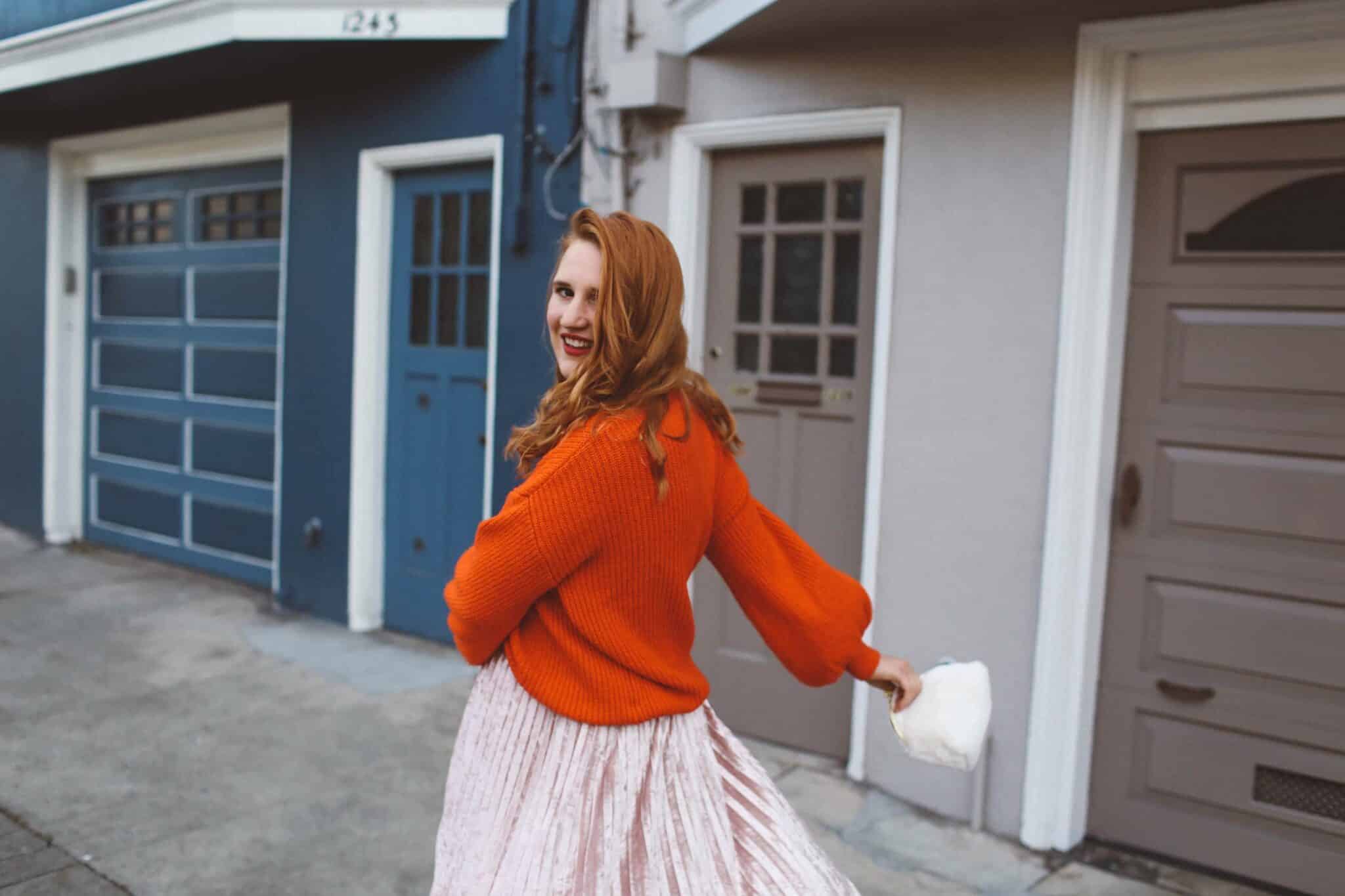 Initial thoughts on A New Day? It's a bit pricier than I'd like. For example, some blouses are $24, while before they would be priced closer to $15. Most retail stores these days are raising prices, but I do miss those days when you could walk out of Target with a fab new dress for under $12. The other negative aspect of A New Day is that they do have a lot of the pieces available in all sizes, but not all of the pieces. What gives, Target? Plus size gals aren't entitled to shop the whole line?
But that's pretty much the only thing I can find wrong with this collection. I tried shoes, purses, sweaters, dresses, skirts, and hats and loved each one. The fabric quality is decent, basically what you expect from brands like Target, H&M, Zara, etc. This sweater I'm wearing is SO SOFT, you guys, though I have yet to wash it, so we'll see if it stays.I really like how the pieces feel like they were designed in 2017, though I am curious if Target will make this collection compete with fast fashion or if popular items will stick around.
So, will I shop again from A New Day? Yes, but probably not as regularly as I used to shop other Target brands and that's mainly for the price point as it's a bit higher on some pieces than I'd like. But all the stuff is cute, the shoes from Target last forever and after the Red Card discount, it's not bad at all.
My Favorite A New Day Collection from Target Pieces







Have you tried A New Day? I'd love to know your thoughts!