Well, you're here because it's time to find the best wedding photographer! If you are new, or even a frequent reader, I'm sure you're looking around Whimsy Soul and thinking "hmm, this girl looks like a blogger, what authority does she have to share wedding photographer tips" Well, what I don't usually talk about is my secret double life as a wedding photographer. I started my own business when I was 17 and photographed weddings to put me through college. I even still photograph out here in California since we moved!
Now I'm planning my own wedding and finally got the chance to experience what it is like to be a bride on the hunt for a wedding photographer, instead of the other way around. I have both views, so I wanted to share with you what to look for when you are hiring your own photographer. Weddings are a rare thing and full of fleeting moments, it's important to find a someone who can capture them all.
7 Tips For Hiring A Wedding Photographer – From a Wedding Photographer!
First, set a budget for yourself. Ask your fiancé how important photographs are to you and then set a clear stop line for prices. Ours was $3000, and we ended up finding a great photographer for $2800, a bit under budget. But, I had to say no to some other great photographers that were over that line. Just like with for everything wedding related, know right away what you will pay.
Next, sit down and take a look at Pinterest or whatever you use for photo inspiration. Try to nail down what style of photography you like. Do you like the more traditional ones or contemporary? Posed or totally candid? What type of editing are you drawn to? Do you like photos with flash or all natural light? Knowing what stye of photography you enjoy will help you filter out potential photographers.
Next, start by hoping onto WeddingWire to find a list of nearby wedding photographers, their information and reviews. I suggest keeping a spread sheet and popping the url in for photographers you like (you can then go back later to really give each one a throughout review). I like using WeddingWire as

a bride because I can have a quick glance of tons of photographers all in one place, which saves a ton of time. I also can view sample photos to quickly see if I like their style or not.
If you have a hard time finding someone, expand your search to the nearest large city. I expanded my search from Wisconsin to include Chicago and found a photographer I love there! Photographers can always drive to you, so don't be stuck in the notion that you can only hire someone near your wedding.
Make sure to pay attention to the type of images they have in their profile. What I mean, is portraits vs group shots vs details vs ceremony. Everyone in the wedding business usually has a special strength, but still should be able to photograph the whole day well.

A couple I know in Minneapolis ROCK at reception and dance photos. Some are really great at styling details, while some are magic makers when it comes to portraits. That being said, your photographer shouldn't be only good at one thing. She's there to photograph the whole day, not just one part. If you really like a photographer, make sure they have a wide range of photographs from across a wedding day so you can see how they handle bright ceremony sun all the way to dark receptions.
When it's time to start messaging photographers, shoot an intro message to a bunch of them on WeddingWire. It's really easy – just draft up a message that includes your date, hours of coverage, location and a request for a price estimate. (You want to know right away if a photographer is in your budget or not. It wastes everyone's time if you start a conversation knowing you can't actually afford the photographer.)

Then, just send a message to one photographer you like and the WeddingWire system will suggest others for you to send it to. Just click "yes" and BOOM, you just sent your message to 7 photographers. S

hooting off a bunch of inquires at once will give you a quick feel for what the average price range of services are in your area and you can compare better, plus it's so easy.
Most importantly, find a person you'd want to have 4 drinks with at the bar. In other words, find a photographer you actually like, as a person. This person is going to be by your side for the entire day. They'll be there with your girls when you are getting ready (I've seen most of my brides in their lingerie), they'll be a few feet away from you as you walk down the aisle. They'll be with you taking portraits and family photos, and on the other side of the cake as you cut it. They'll be in the crowd as you dance the night away. In order to do their job well, they have to be there, so don't hire someone that takes great photos but rubs you the wrong way as a person. Make sure to get them on the phone or meet them in person. If you wouldn't want to spend an entire evening having drinks with them, then don't hire them as your photographer. Because you are going to be spending an entire day and then evening having drinks with them.
I hope these tips help you find the perfect wedding photographer! Let me know if you have any questions.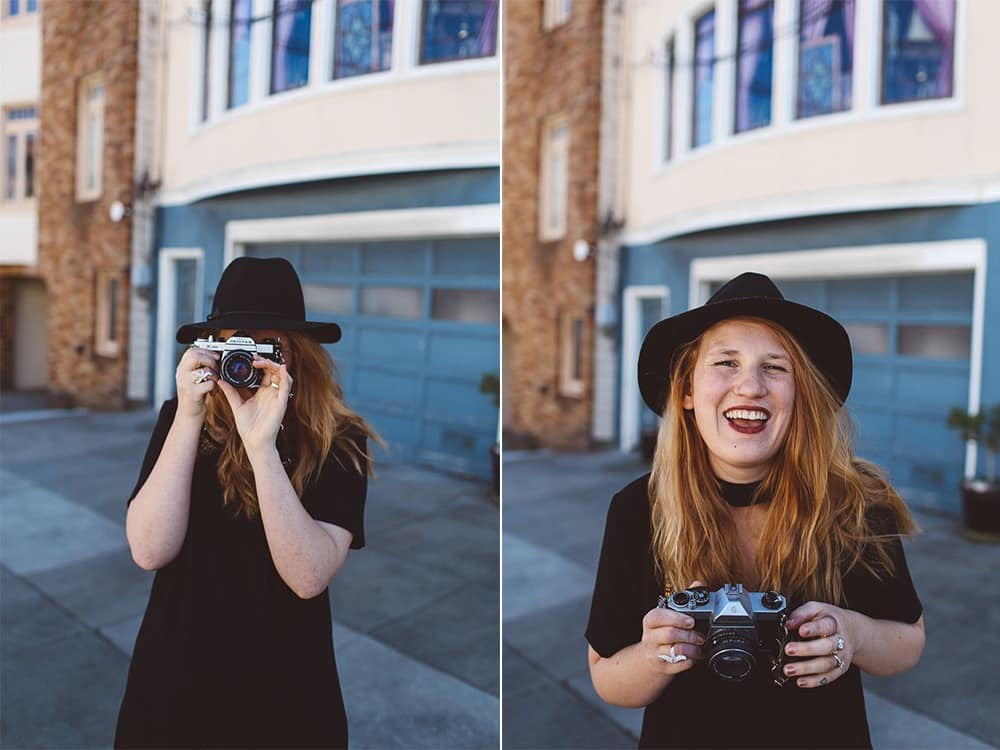 Thank you to WeddingWire for sponsoring this post. All opinions are my own.