As a gal who popped out of the womb as a travel lover, I'm sure I've been a hard one to gift for over the years. Shout out to my Mom who always seems to know the perfect odd thing to get me, but when it comes times for me to think what my travel-addict friends want for Christmas… that stumped me. When you can't give the gift of travel, what do you gift wanderlust friends? Travel gift ideas can be hard, so I scoured the web for my favorite top 11 gifts for travel lovers that are perfect gifts (second to actual travel!)
As an avid traveler, I can attest that us wanderlust souls love experiences and making memories more than things. That's why we love traveling! But there are some types of things we really like: travel gear and ways to re-live our past trips are the best travel gifts to give. When thinking about the best travel gifts for her this season, you don't have to stick to kitschy novelty items or basic compression socks (nobody likes socks for Christmas OK!?) Give them something useful and thoughtful with this handy list!
---
11 Perfect Travel Gifts for Any Travel Lover!
---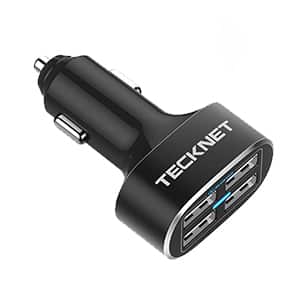 : Road trips are my life and my life was changed when we got a carport that can charge more than 1 one phone at a time. Now we can listen to a podcast on my phone and charge my husband's phone and charge the phone of anyone else that's in the car with us. Small travel gifts like this one are some of the best gift ideas.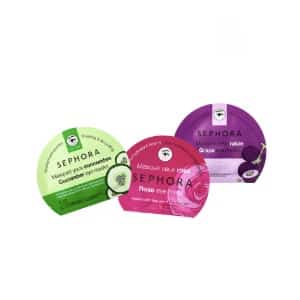 Long travel days usually always leaves my skin feeling gross and my face looking like I haven't slept for days. (Because something I haven't! Ahh the joys of traveling the world!) The perfect travel gift can be as simple as a really great face or eye mask. Help your friend not worry about puffy eyes with this eye mask.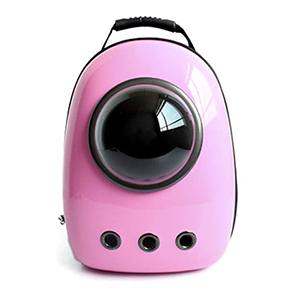 As a crazy cat lady, I just want to take my cat EVERYWHERE! And with the Cat Backpack, now I can! Pop Twyla in and take her on a walk in the park or even a hike in Muir Woods. The bubble makes it easy for her to look out and see what's happening and the air holes allow her to breathe and us to slide her treats. Finally, a stress-free way to travel with your cat!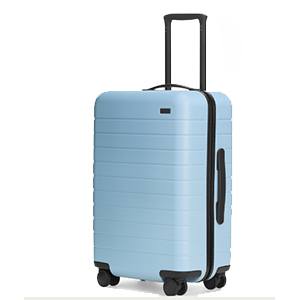 You've probably seen this trendy luggage all over Instagram and I'm here to tell you – it's nice ya'll. I have the large suitcase from Away and I use it EVERYWHERE! It's a bit pricey but worth it. Each suitcase has a TSA lock for security and the carryon have a built-in phone charger for long flights. The large luggage can fit like, so much stuff and I really enjoy the dirty laundry bag that comes with. Bonus point for being offered in pretty much any color your little heart desires. Away also offers a variety of small bags and organizers.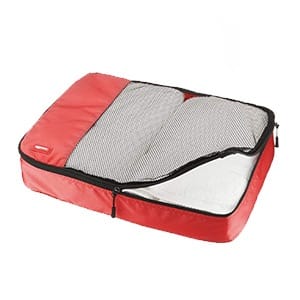 While you may think your travel lover friend already has packing cubes, there's a chance they don't. It took me 26 years to get on the packing cubes bandwagon and, as I rant about here, they are game changers and make very affordable gifts for travelers.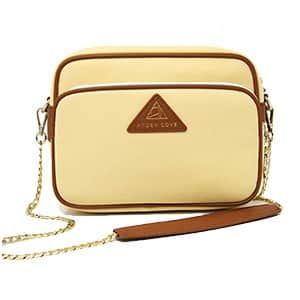 As I shared here, this anti-theft purse from Arden Cove is probably the best travel gift I've ever given myself. Founded by to sisters, this company is all about making travel bags safe AND cute. Skip the money belt and instead opt to gift this fashionable purse (that comes in 2 sizes) to your friend. Lots of pockets for credit cards, traveler checks, phones, a cameara and more. It's available on Amazon here.
Alternatively, if your traveler loves to take photos skip the anti theft travel purse and instead opt for the best camera backpack for travel so they can easily snap photos all day long on their trip.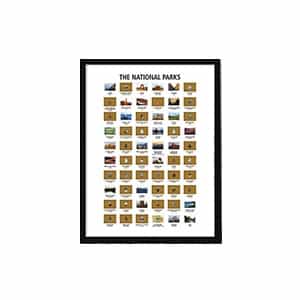 I love my scratch map. It hangs in my kitchen and every time I visit a new country, I scratch it off. But there are way more maps than just world scratch maps! There's maps for beer lovers where you can collect bottle caps from breweries across the United States and maps for National Parks (just to name a few!)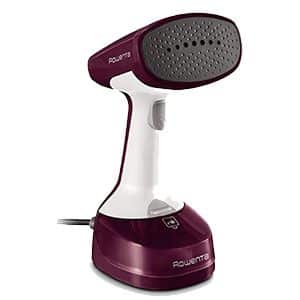 Irons suck, let's just get that out of the way, ok? Especially hotel irons. My wardrobe instantly looked more polished when I started traveling with this steamer. It's duel voltage and I use it at home almost every day as well, it's THAT good! Best part? It comes with a little foldable hanger so you can hang and steam your clothes anywhere with an outlet.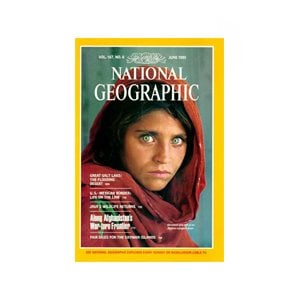 When in doubt, every traveler loves constantly consuming travel inspiration and a subscription to the best travel magazine in the world could be a great gift idea!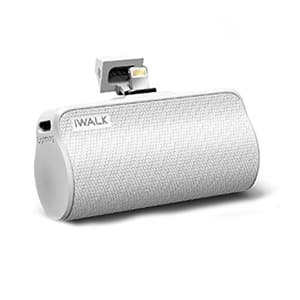 Who else hates those portable phone chargers that requires you to also cart around a USB cord? Like, seriously, it's almost 2019, I think we're all past that. I personally have this external portable phone chargers and LOVE how small it is. It fits into any purse or carryon bag easily and I don't have to also remember to grab a usb cord to use it!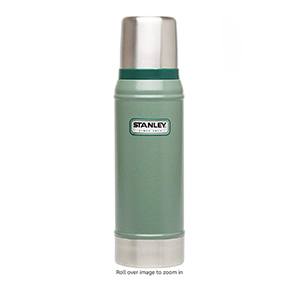 I think at this point in my life, I have almost every single thing from the Stanley line. This company makes THE BEST waterbottles and camping gear. I once put coffee into this vacuum water bottle and it was still warm 48 hours later. For travelers who are frequently camping or driving, this is an amazing gift idea.

I hope this helps you think of unique travel gift ideas! As someone who is always plotting my next adventure, I think these are all some of the best gifts for travelers and your friend or family member will sure to love your present this Christmas!
Pin this for later!