I grew up in Wisconsin, so December used to mean snow, scarfs and warm fires. But, since moving to California, I'm quickly falling in love with celebrating the holidays with palm trees, pools and cold drinks. My newest favorite holiday escape is Scottsdale, Arizona. A vibrant city nestled against Camelback Mountain, Scottsdale boasts tons of holiday activities to help get you in the spirit! Read on to learn my top 8 things to do in Scottsdale for the holidays!
Fairmont Princess Christmas
The Fairmont does Christmas BIG! It's a huge hotel property and almost every corner is decked out in something holiday themed. From a giant Christmas tree to an ice-skating rink to a whole carnival corner and s'more making station, it's a fun place to wander around a bit to soak it all up. We loved out Ferris wheel ride at sunset and walking around the lights show by the lake. Spend an hour or a whole evening.
Soleri Bridge
is decked out in art, lights and a huge silver Christmas tree this time of year.
Dinner Clubs
Hearth61 and Zuzu both have monthly 4-course dinners with wine pairings. There's something about both of them that felt so cozy and special, which is what the holidays are all about!
Coach House
is a local dive bar that is decked out with lights. I'm taking thousands of lights in every corner. If that doesn't make you feel like it's Christmas (or walk out with a killer Instagram photo), I don't know what will!
Hot Air Balloon Ride
They only operate during the winter as its the safest and best time to fly. Treat yourself to an early gift by doing this bucket-list activity while in town for the holidays!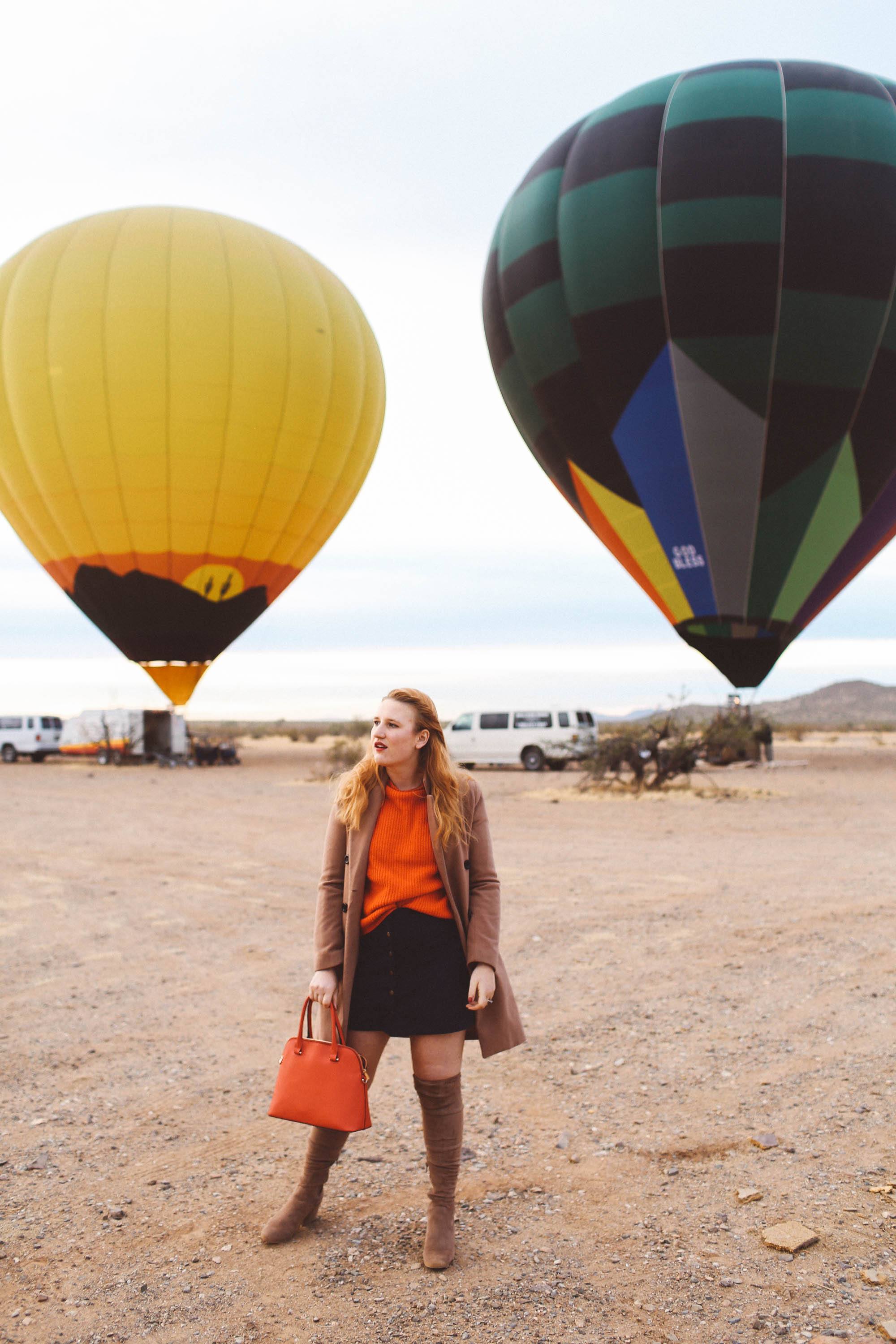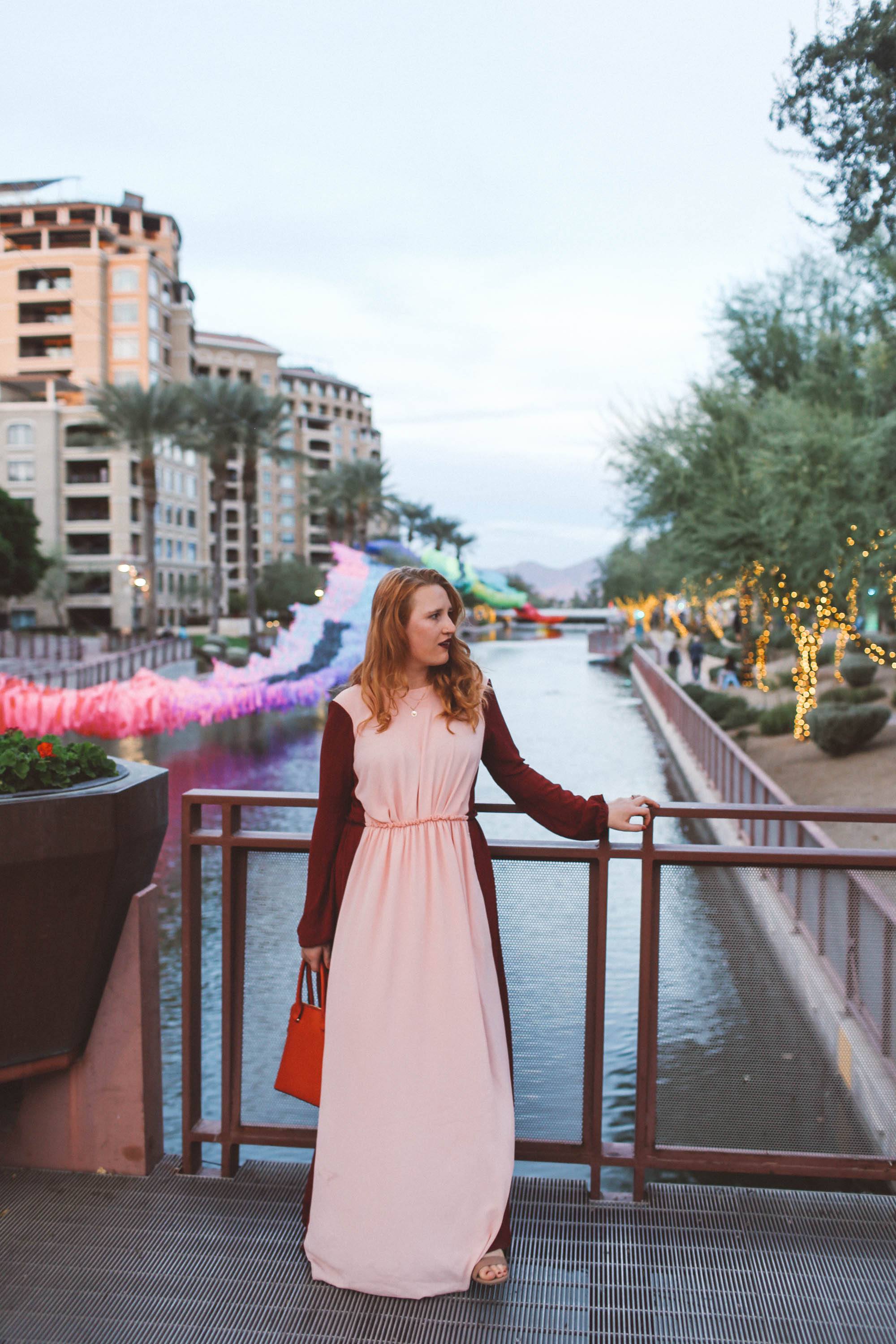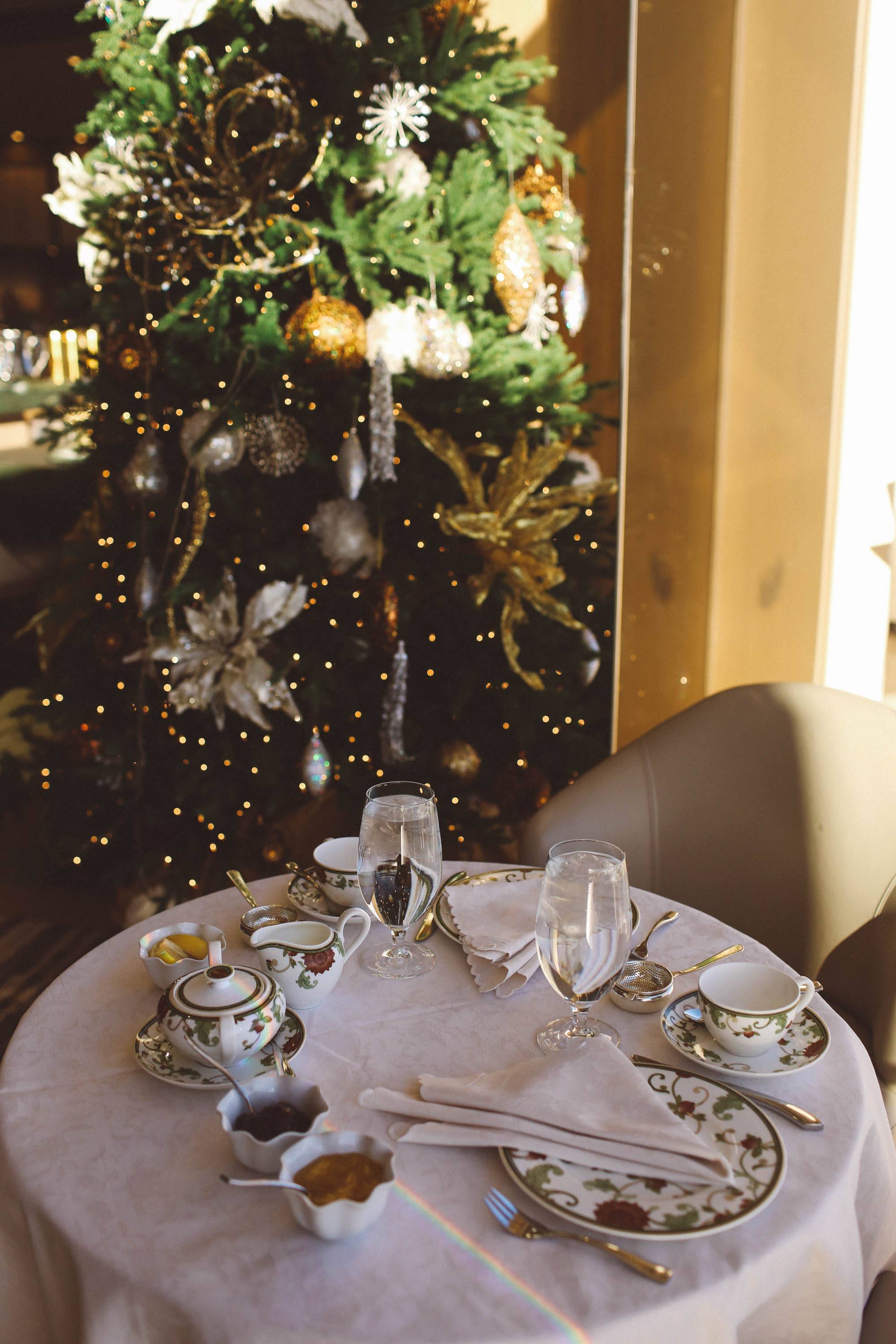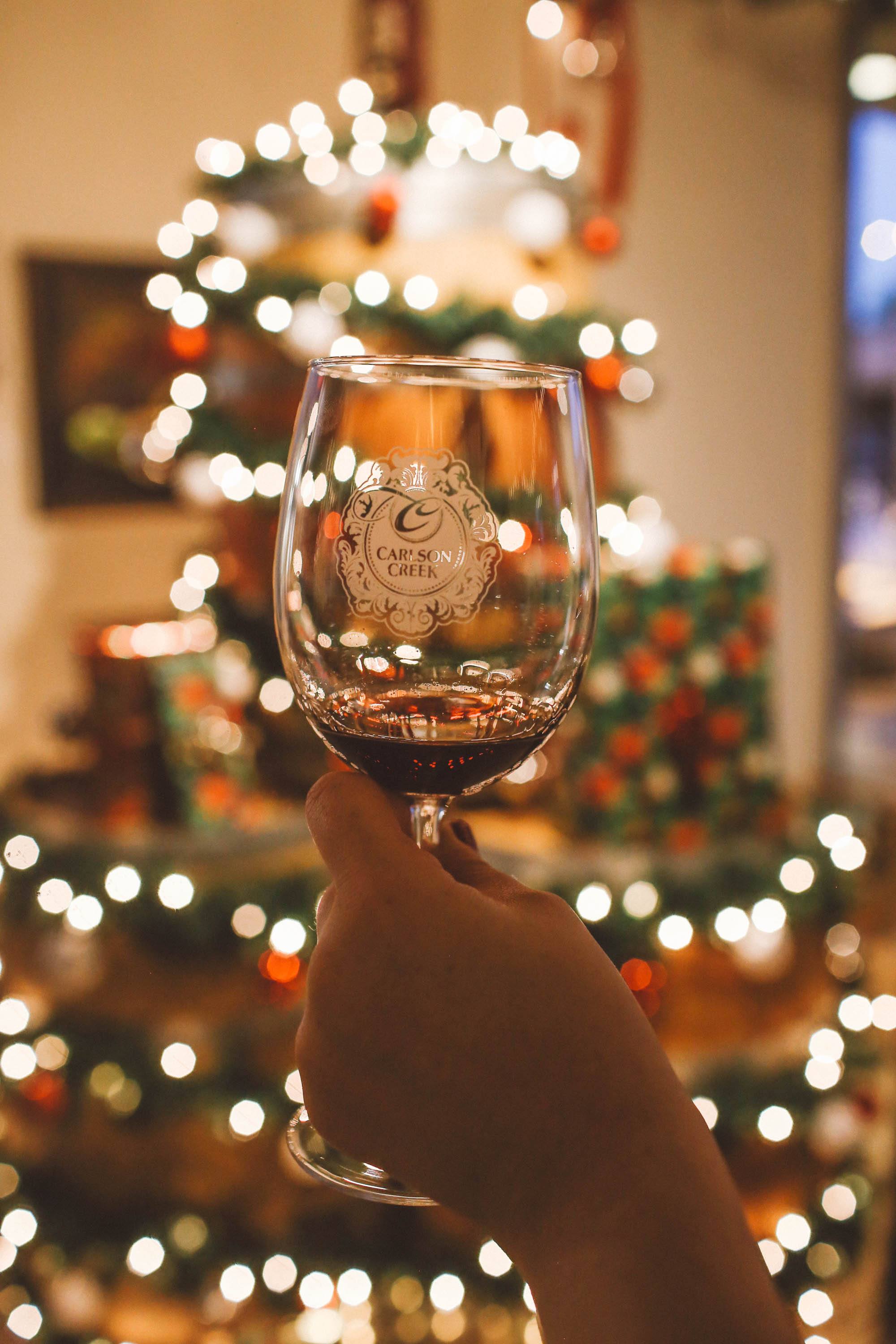 Gift Shopping in Arts District
There are so many local art galleries and shops in Scottsdale. It's the perfect place to find unique, one of a kind gift for family/friends!
Hiking
Who wants to go hiking in 120 degrees? Not this gal. The winter is the best time for hiking in Scottsdale as the days never get too hot.
Wine Tasting
December usually attracts fewer visitors, so that means you probably won't find crowded tasting rooms. Carve out an afternoon to trying local wines – Carlson Creek has a wine barrel Christmas Tree as well!
High Tea at The Phoenician
Lastly, Afternoon High Tea is served daily year-round at the Pheocnia but I also love High Tea during the holidays the best. It's a festive-feeling activity that gets you in the holiday mood.
I hope this helps you celebrate a wonderful holiday season in Scottsdale, Arizona! If you have any questions at all please leave a comment below and I'll get back to you!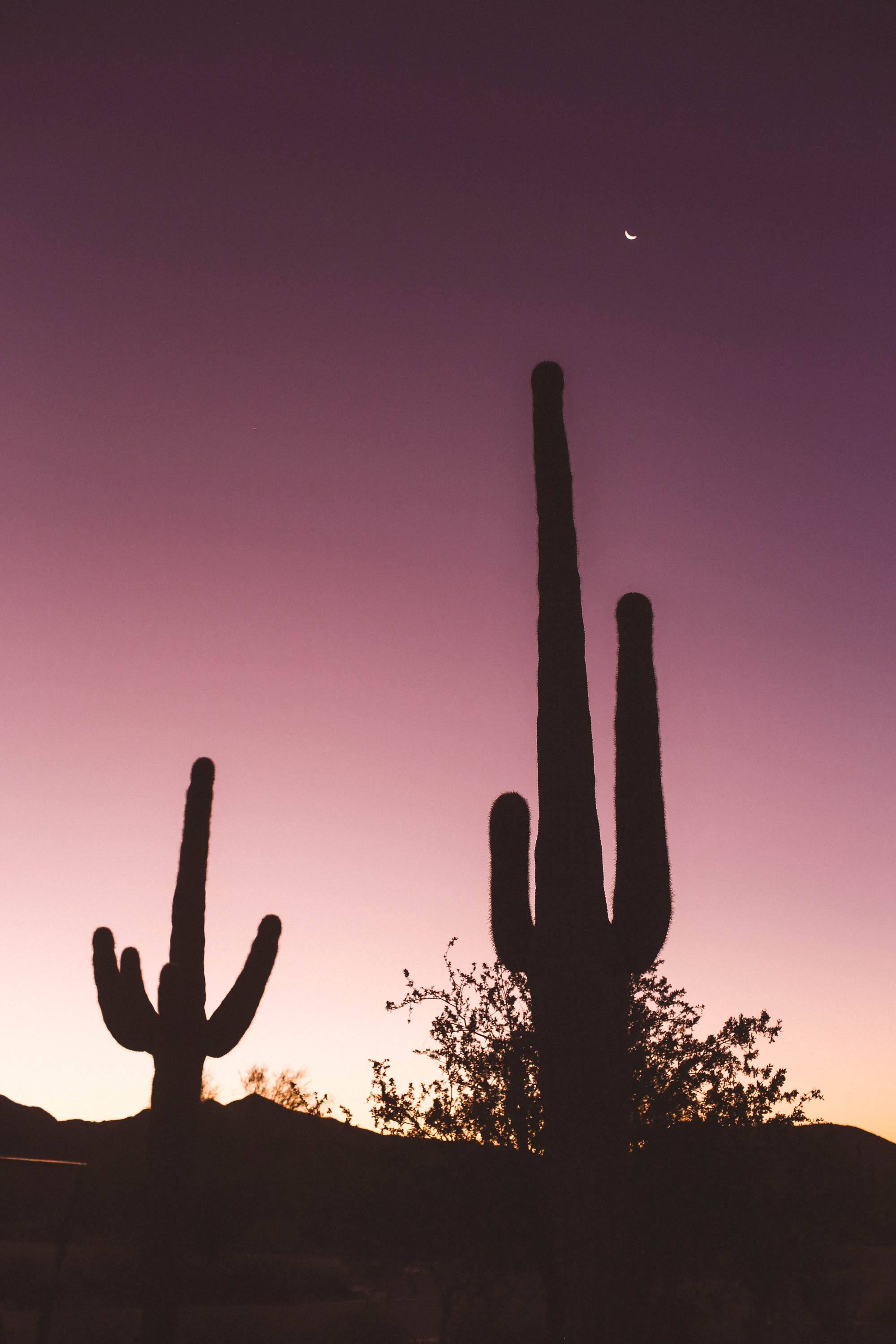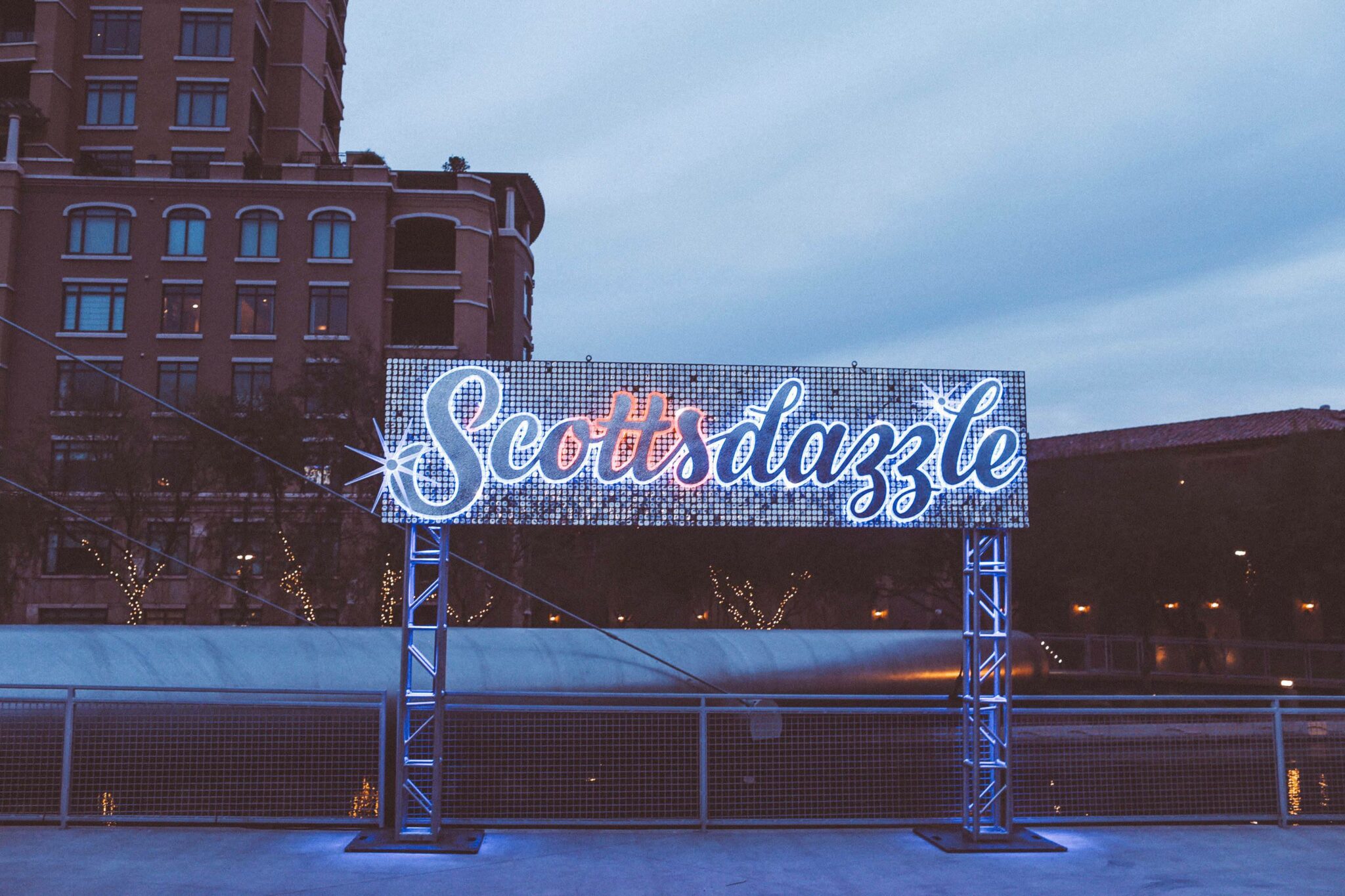 Thank you to Experience Scottsdale for hosting us.