Last Sunday I got together with a couple of fellow blogger friends Justina and ZohaZoha for a lazy girl's day out in the city. We met at the Powell Street station on Market around Noon and headed to Mel's Diner around the corner to grab a bite to eat. This place is straight out of the 1960's!!! I wish I had snapped some photos. If you are ever visiting San Francisco, I highly recommend stopping here.
Afterward we walked a bit down the street to take photos and gawk at The View. I've talked about this place before, I'm sure. It's a swanky bar on the 49th or something floor on top of a hotel downtown and it has some of THE BEST views in the city. Sadly they don't open until 4pm each day, so we couldn't go up and enjoy a Sunday drink. So instead we headed to Hayes Valley to Miette – this cute French bakery.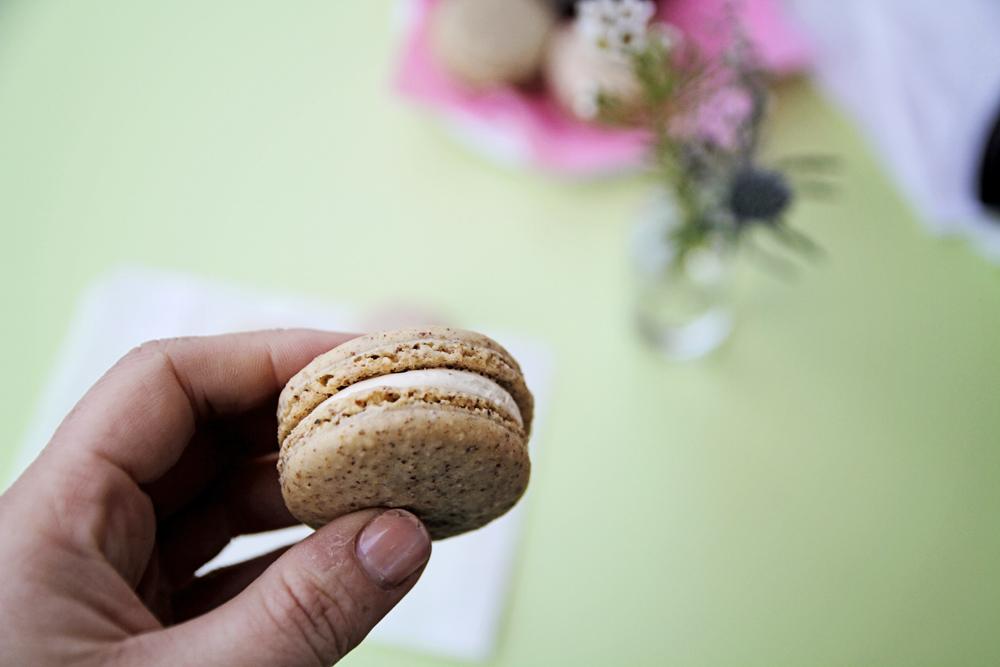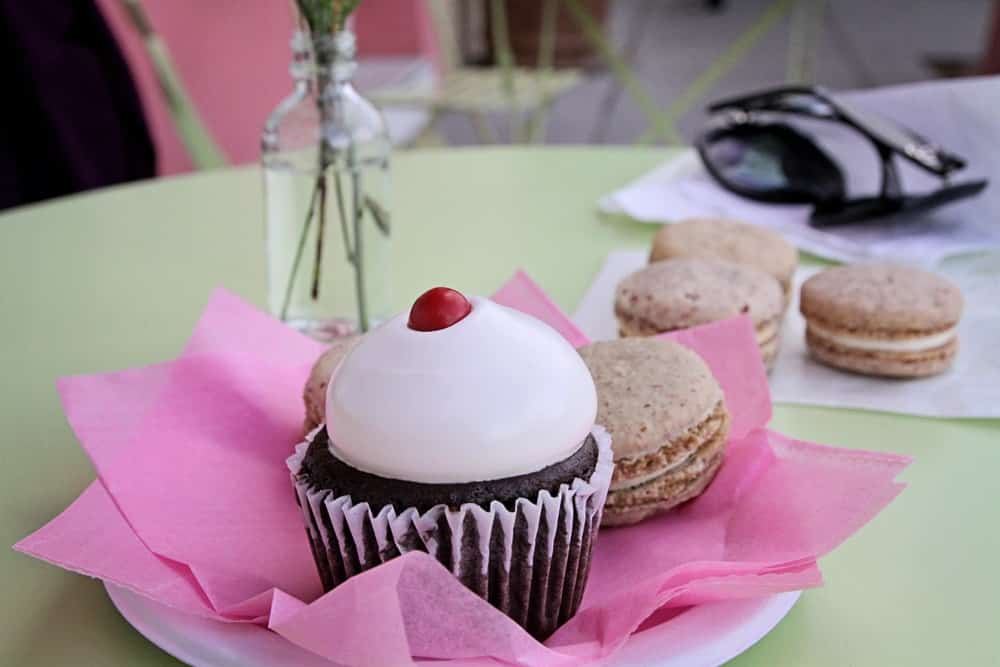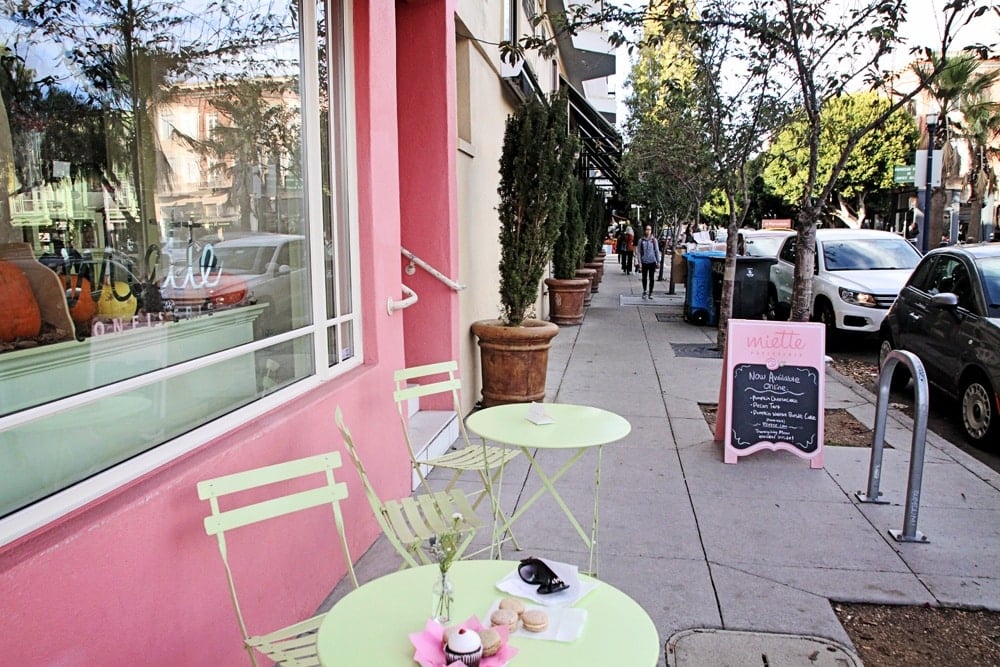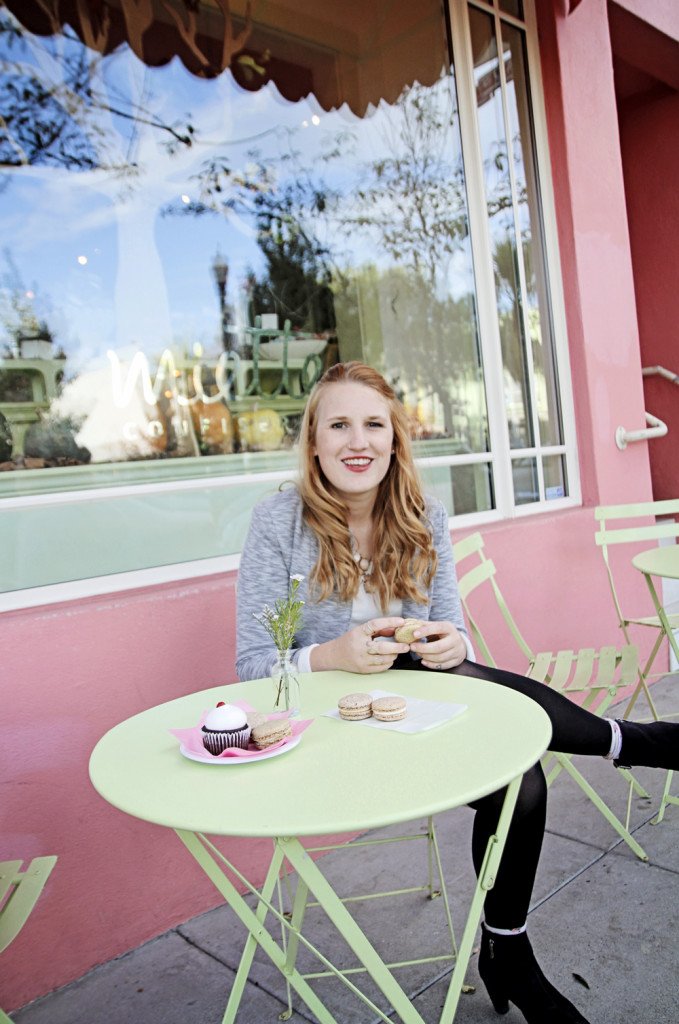 I, of course, went gaga for the macaroons. My favorite flavors are ones that you can't find in other treats, like rose or early grey and lavendar. If i'm going to drop $6 on 3 cookies, I want to have something fun.
Since it rained the night before, it was much colder than previous days. I was silly and thought a simple GAP cardigan would be enough of a top layer (wrong), but I did warm up as we walked. I thought ahead and wore my old, comfy Target black booties for the walking. In an effort to look a little preppy, but not too preppy, I paired a white Uniqlo sweater with a grey blazer over a faux-leather skater skirt.
So, that was my grand lazy Sunday in San Francisco. Way better than watching Netflix with my cat. What did you guys do this past weekend?
SHOP THE LOOK