I've had long hair for my entire life and have always struggled to keep it healthy. After styling heat, natural elements like wind or humidity, and thousands of hair ties, my long hair was dry and frizzy. That is, until I started doing this one simple 30-second thing during my beauty routine: oil.
Argan oil and Moroccan oil have extremely great benefits for your hair. But before I go into that, let me quickly explain the difference between argan oil and Moroccan oil. Argan oil is made from seeds from the argan tree, which is native to Morocco. Moroccan oil is a modified version of argan oil, sometimes other oils or water is added. They're basically the same thing, though, just one is more potent than the other. What makes Argan oil so great for hair is all the vitamins it packs in – we're talking a lot of Vitamin E and fatty acids. It's very good at moisturizing hair, taming frizz and helping hair stay shiny.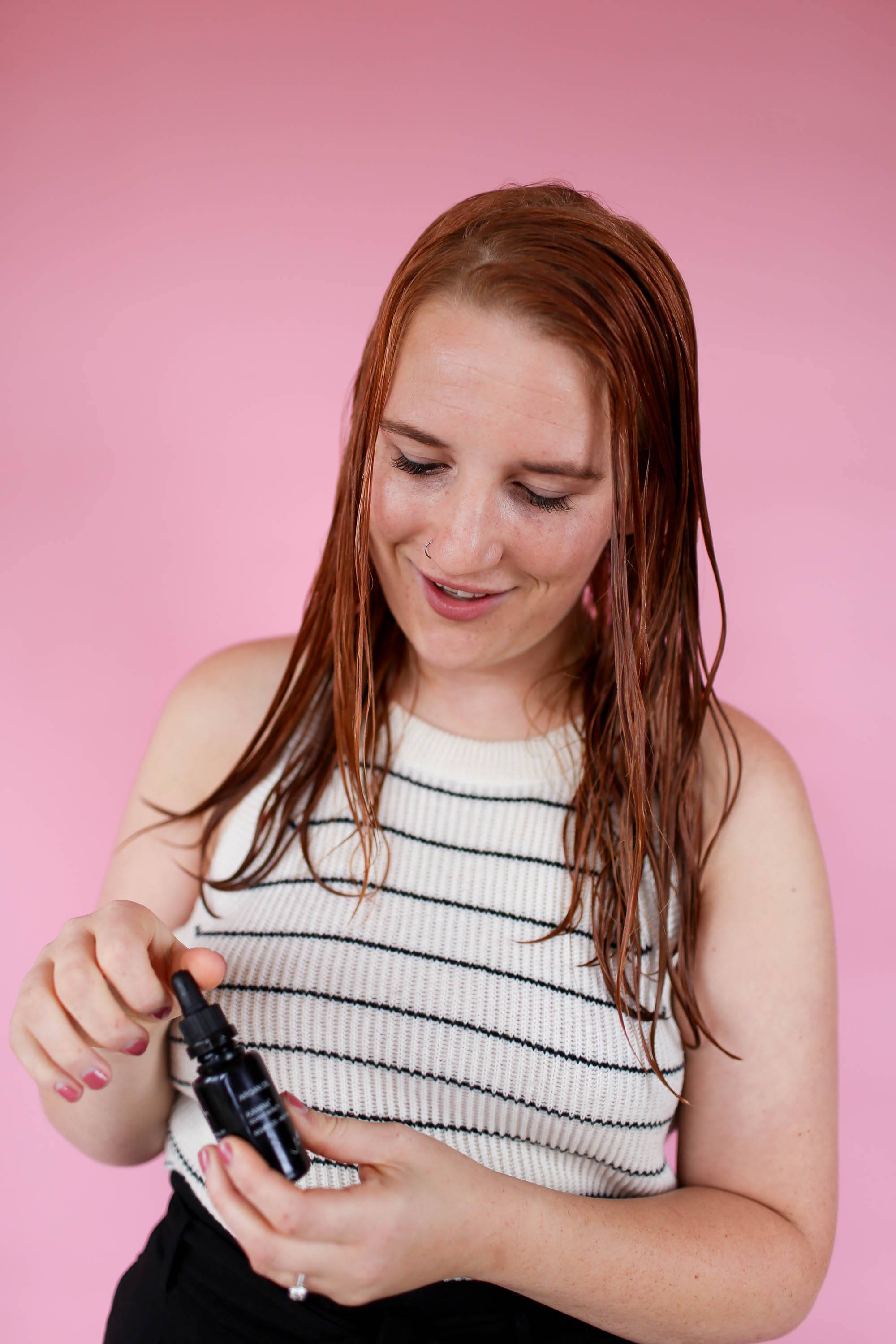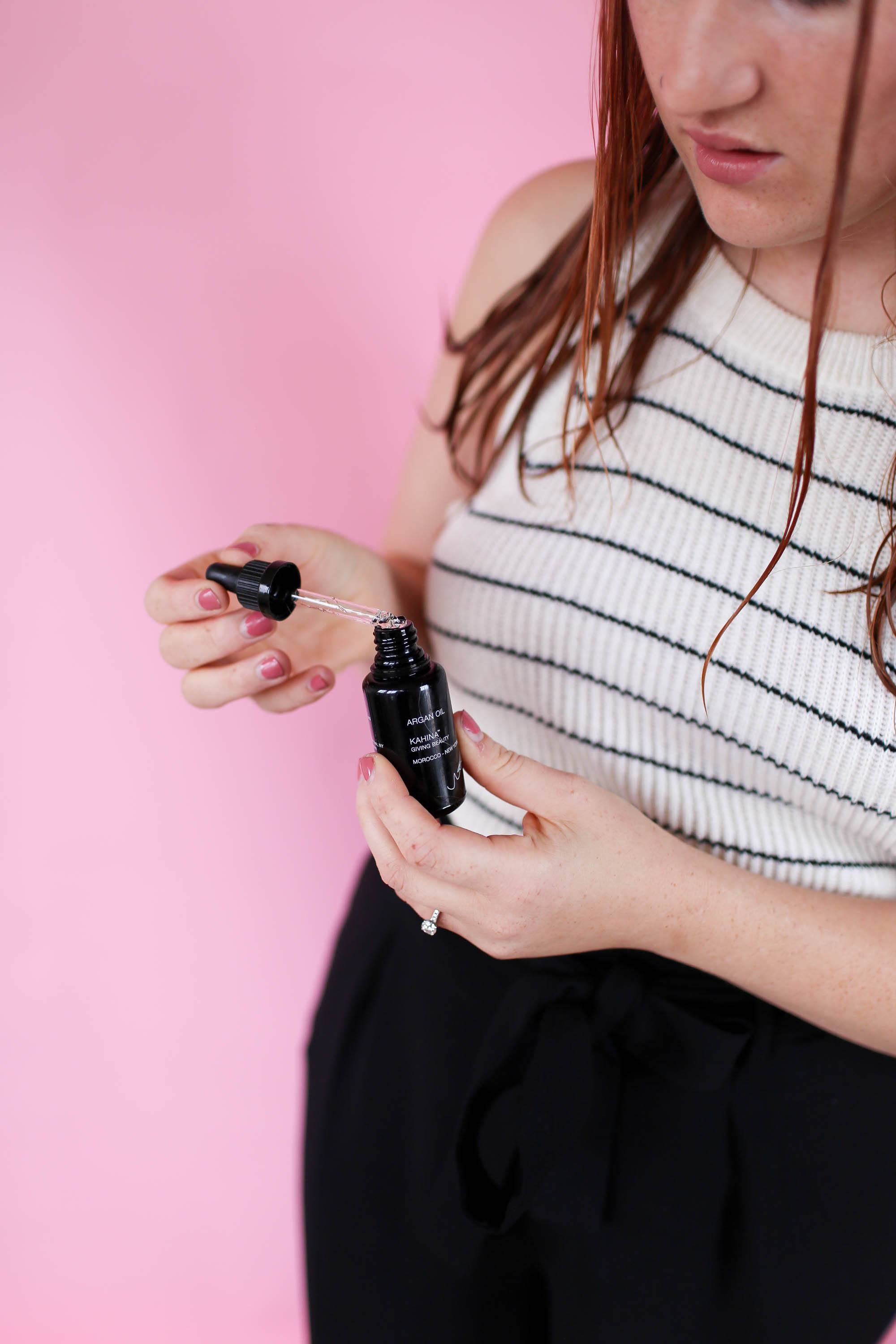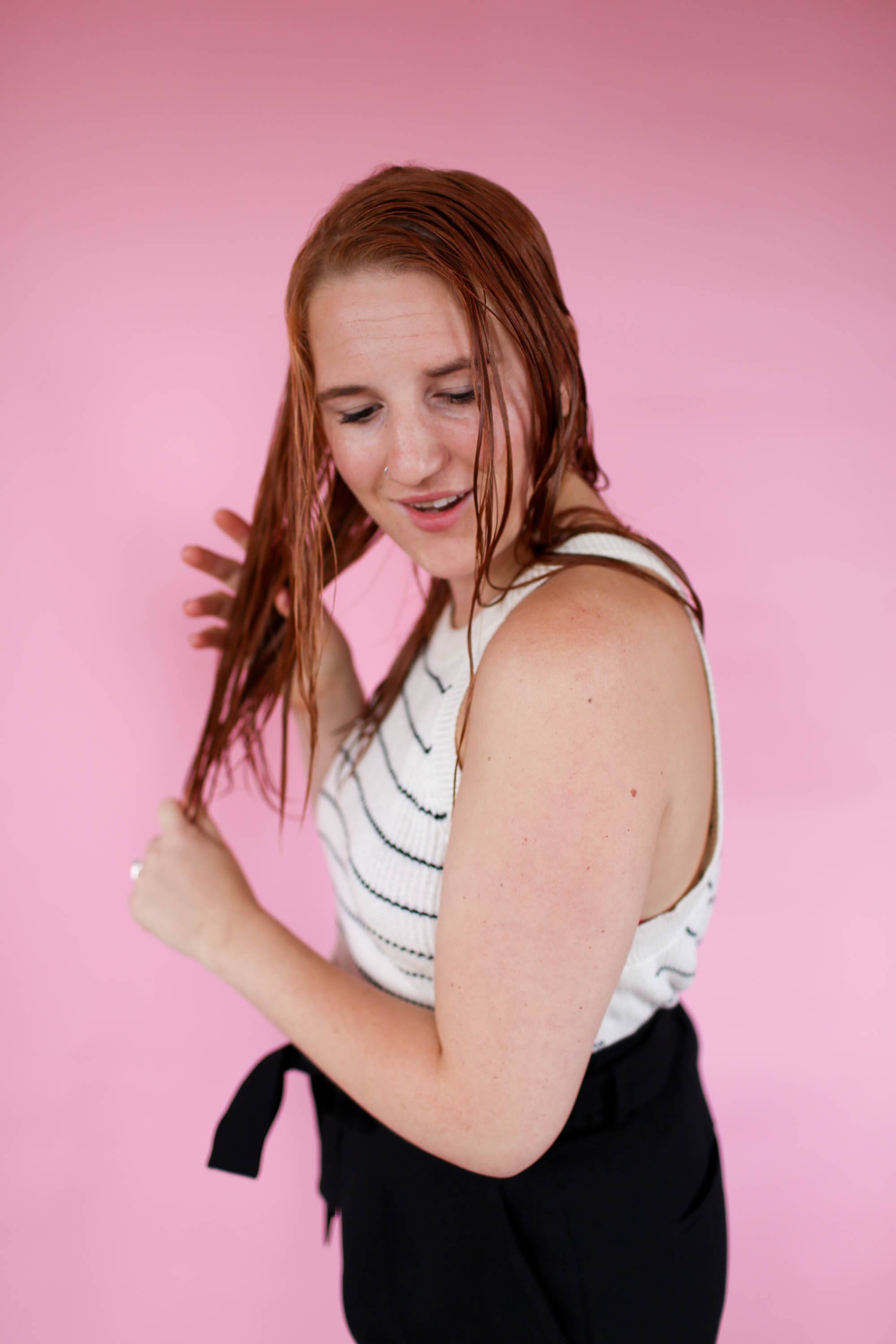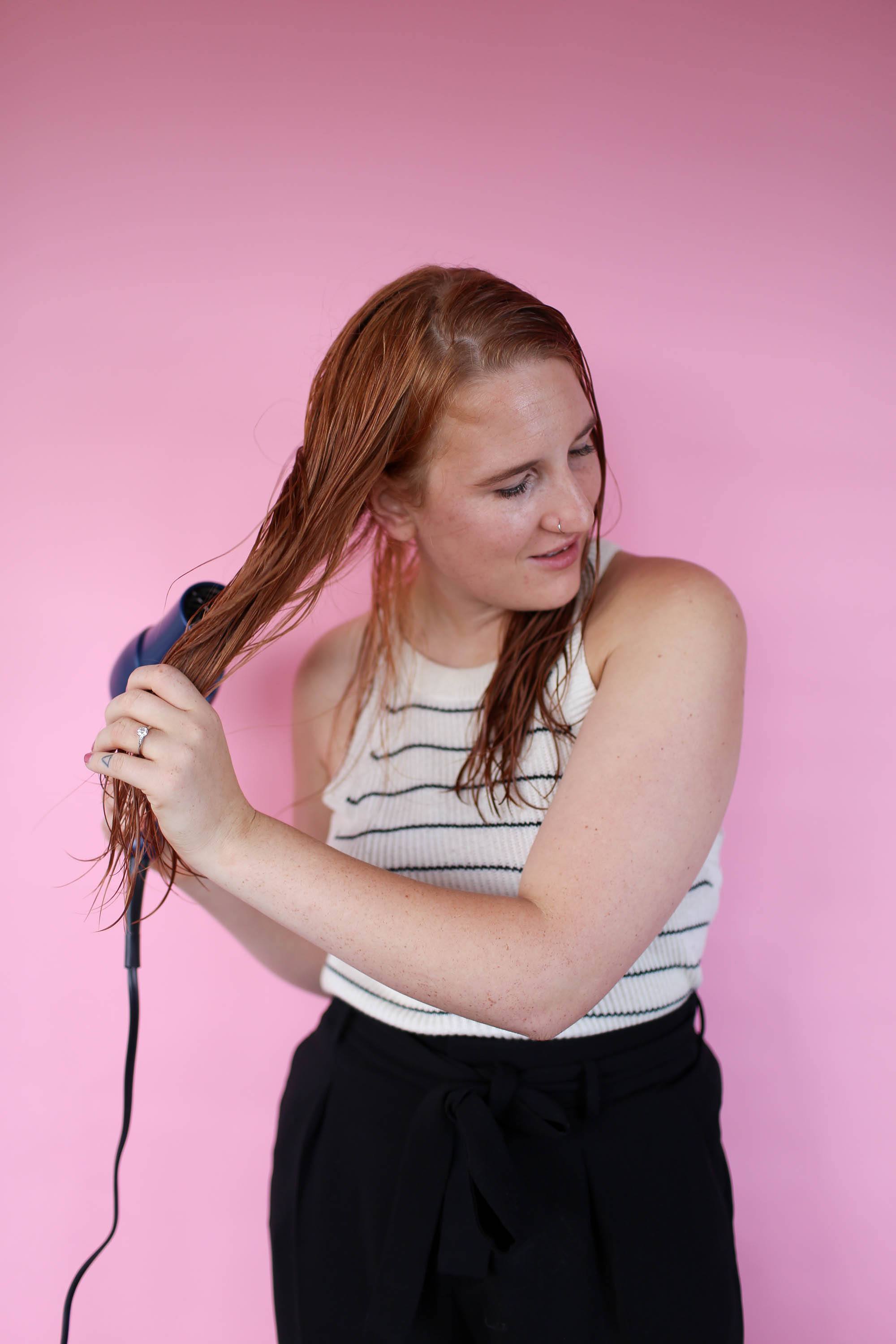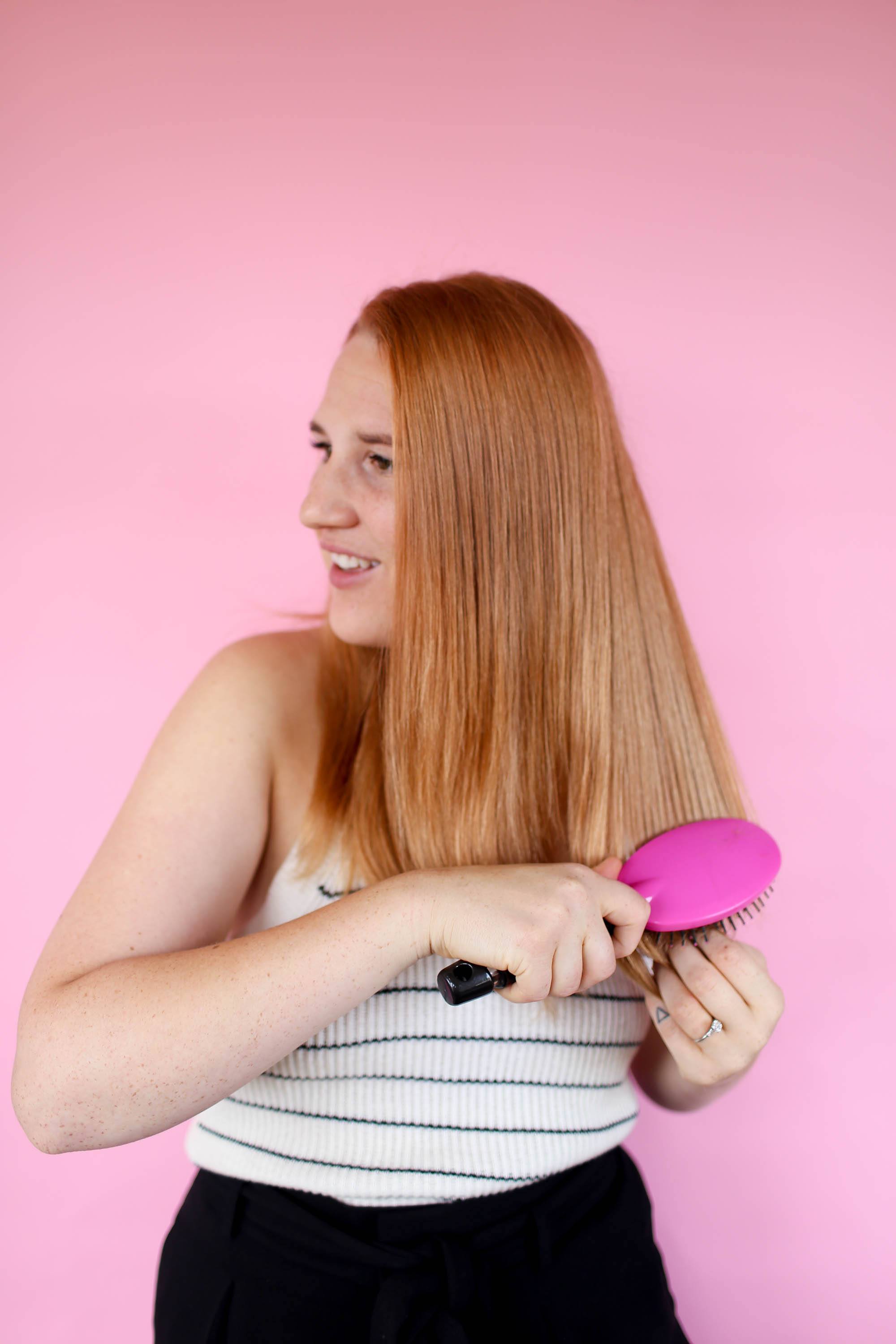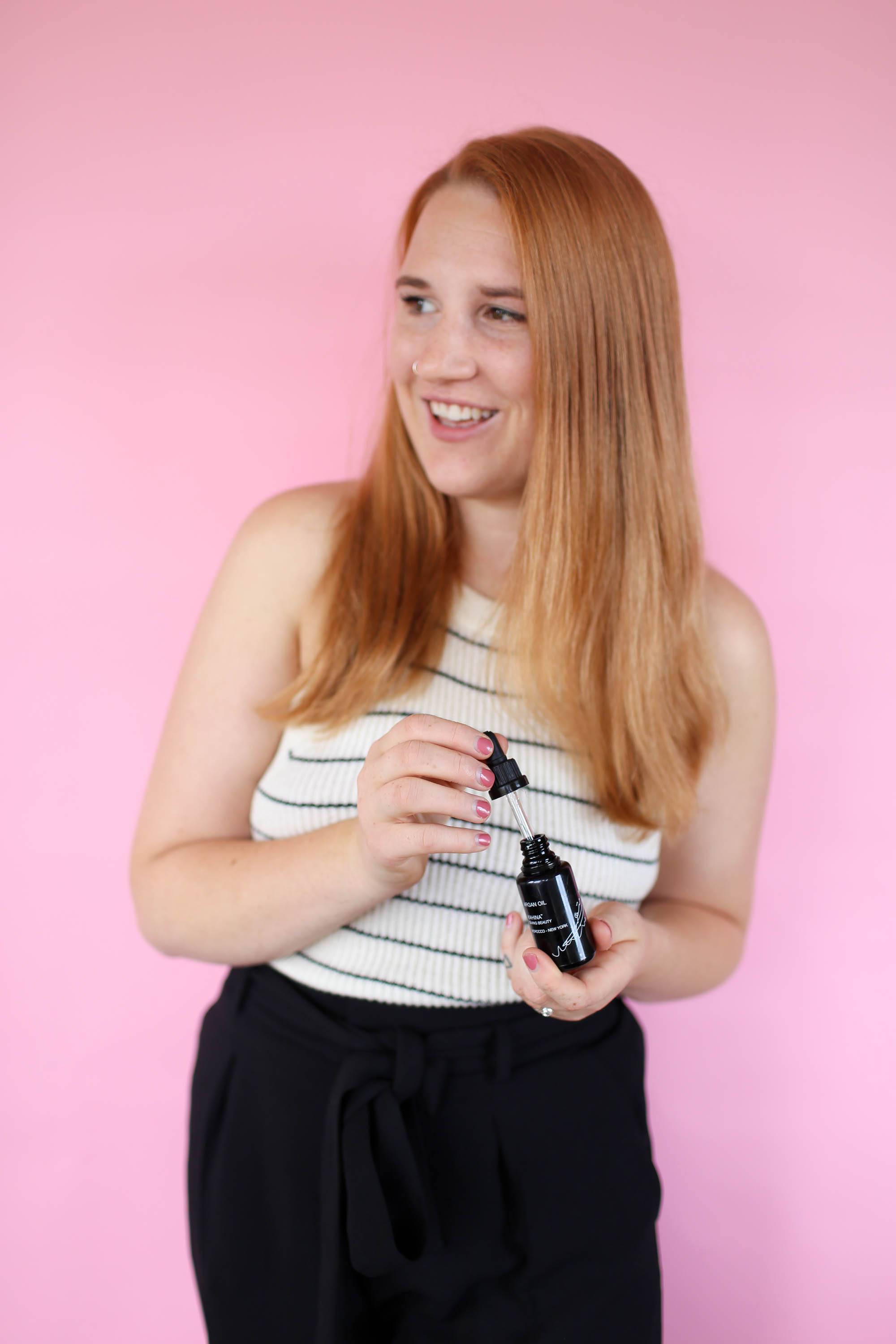 I've been playing around with oils for the past 5-6 months and have landed on argan/Moroccan oil as my favorite. What I do is add a bit to my hair right after I shower for some immediate hair love. I then air dry or blow dry my hair. Afterward, I add just a bit more on my dry hair before styling it. This process helps keep frizz under control and ensure my hair stays healthy. It's hard having long locks – so much upkeep to make sure the ends don't turn dead and gross. This beauty routine change takes just about 30 seconds more and makes a huge difference in the health of my hair! I urge you to try it out.
I have yet to find my absolute favorite brand of argan or Moroccan oil (i'm using this brand in these photos), but below are some I have tried or are on my list to try!