If you spend any time on social media, you've probably seen an influx of Mexico City content in your feed recently. And it's true—Mexico City is having a moment.
And rightfully so.
The largest city in North America, Mexico City is filled with hidden gems, world class tourist attractions, amazing food, and incredible nightlife. Sprawling over 500 miles, with mountains in every direction, this modern city has something for everyone.
Mexico City Travel Itinerary: How To Spend 4 Days In Mexico City (Full Guide With Itinerary for First Time Visitors)
There is an endless amount of things to do in Mexico City—The real challenge is narrowing it down, so you can still see all of the attractions Mexico City has to offer, while not missing anything important.
This Mexico City travel guide will provide you with everything you need to have your own Mexico City adventures, featuring some off the beaten path hangouts, as well as the top attractions.
Now, before we get into what to do in Mexico City, let's get into the things you should know before you plan your trip.
The Best Time To Visit Mexico City
When visiting Mexico City, you can pretty much go at any time and have a wonderful experience, but spring and fall are particularly pleasant.
We went in late March and it was honestly the perfect time to go—The weather was warm but not too hot (and conversely, it didn't get too cold in the evenings like it can in the winter months), the sun was shining every day, and best of all, the beautiful purple flowered Jacarandas that decorate the city were in full bloom.
Fun fact: In the 1930s, the President of Mexico asked his gardener to grow cherry blossom trees like they do in Japan. Unfortunately, the weather in CDMX isn't quite right for cherry blossoms to fully bloom, so the gardener recommended the purple-flowered Jacarandas instead.
Now the lavender petals decorate the city every spring and have become quite iconic. Needless to say, spring is a great time to visit because the city is extra colorful. Just think about the Instagram photos!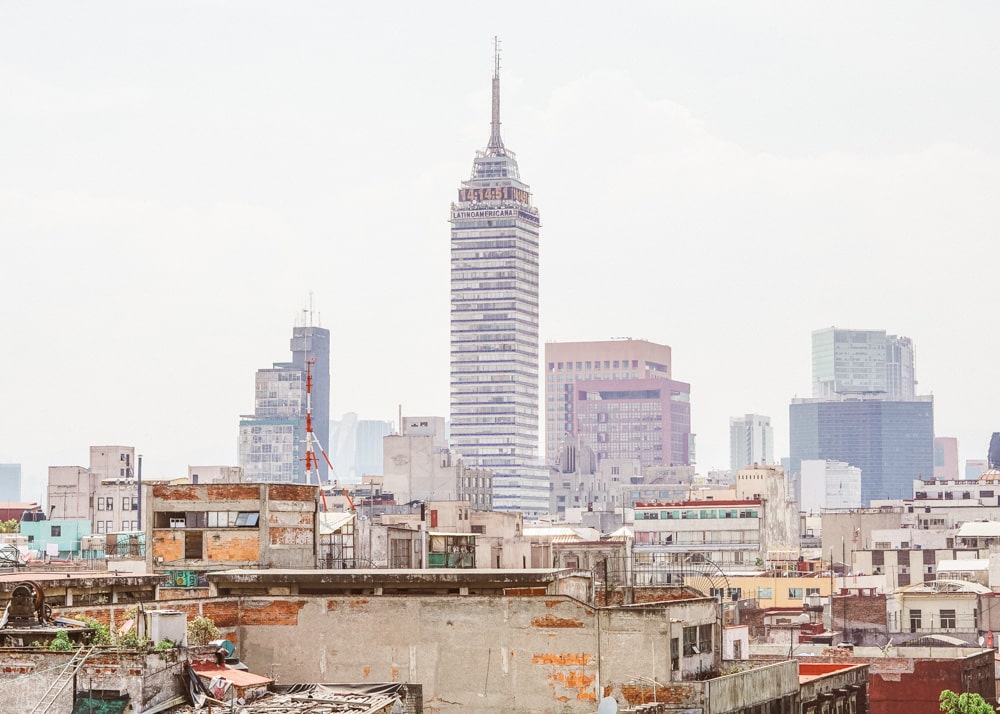 How Many Days In Mexico City Is Enough?
With over 20 million inhabitants and over 500 square miles of city, it's safe to say that you could easily spend weeks in Mexico City and still have plenty to explore.
But let's face it, most people don't have weeks of PTO for their vacations, so for the average person, I would say a week in Mexico City would be ideal, especially if you want to take any day trips, like to Teotihuacan (more on that later).
But if you're planning a trip to Mexico City and you plan on staying in the city itself, you can definitely hit all the top spots in four or five days.
I spent three full days in CDMX and I felt like I got a nice taste of what the city has to offer, but an extra day or two would've really rounded out my trip, especially since we spent most of our last day in Xochimilco (which is a collection of old Aztec canals about an hour from the center of the city), which limited our ability to scope out other sights that day.
Getting Around Mexico City
As previously mentioned, Mexico City is quite large. Like, really large. So while you can walk within neighborhoods, if you're going between neighborhoods or longer distances, Ubers are the way to go because they are very affordable and safe. We pretty much took Ubers everywhere.
Taxis are also available, but like most places, they always say to be cautious of taxis for fear that you might get ripped off, unlike Uber where the price is predetermined and your route is trackable.
If you want to explore Mexico City like a local, the subway is also an option (and a very affordable one at that—Tickets are just $5 MXN, or about $0.25 USD) but we learned the hard way that not all of the metro stations are connected, so you might have to walk a few blocks in an unfamiliar neighborhood to get to the next line.
This happened to us because we didn't realize that we'd have to walk through a neighborhood that isn't exactly recommended for tourists to get from the metro to the streetcar line.
I didn't particularly feel unsafe or uncomfortable, but just something to be aware of if you do intend on taking the metro!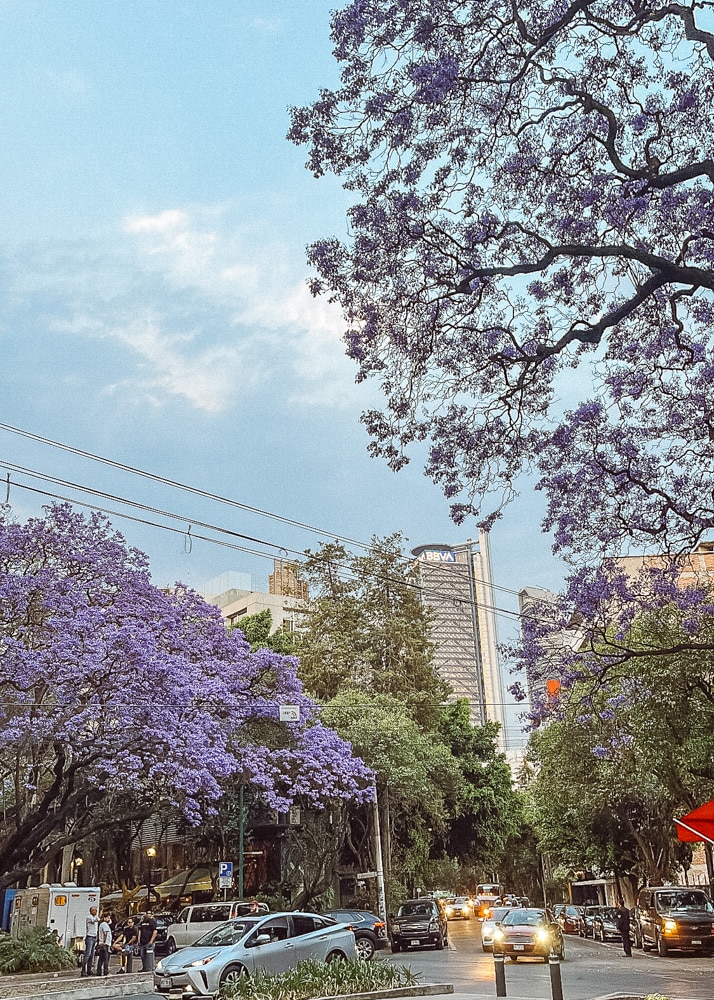 One nice thing about the Mexico City subway is that they have women and children only cars, which can give you a little peace of mind when traveling underground.
The Mexican government got some criticism for the women-only cars, as many said they should actually put in the effort to deal with misogyny and harassment in the country rather than just implementing the special subway cars… but hey, a win is a win.
Where To Stay In Mexico City
It can definitely be overwhelming to figure out where to stay in Mexico City the first time, just based on the sheer volume of neighborhoods alone.
Some of the most popular neighborhoods for visitors are the Centro Historico, Roma Norte, Polanco, Condesa, and Hipodromo.
I would personally recommend Condesa and Hipodromo, as they are very trendy, safe, and near all the action, but a bit quieter.
Plus, there are a ton of chic restaurants, bars, and shops around. Roma Norte is right next to Condesa and gives off similar vibes, it's just a little louder and busier.
Polanco is basically like the Beverly Hills of Mexico City, filled with luxury shops and fine dining, so if you're looking to be a little bougie and be a bit more removed from the bustling nightlife, Polanco would be a great area.
Best Hotels In Mexico City
Where To Eat In Mexico City
Now, this is not a local's guide to Mexico City, so I'm surely going to miss some hole in the wall taco stands with this list.
But if you're looking for chic spots run by the city's top chefs, as well as some Mexico City hidden gems, you can't go wrong with any of these restaurant options.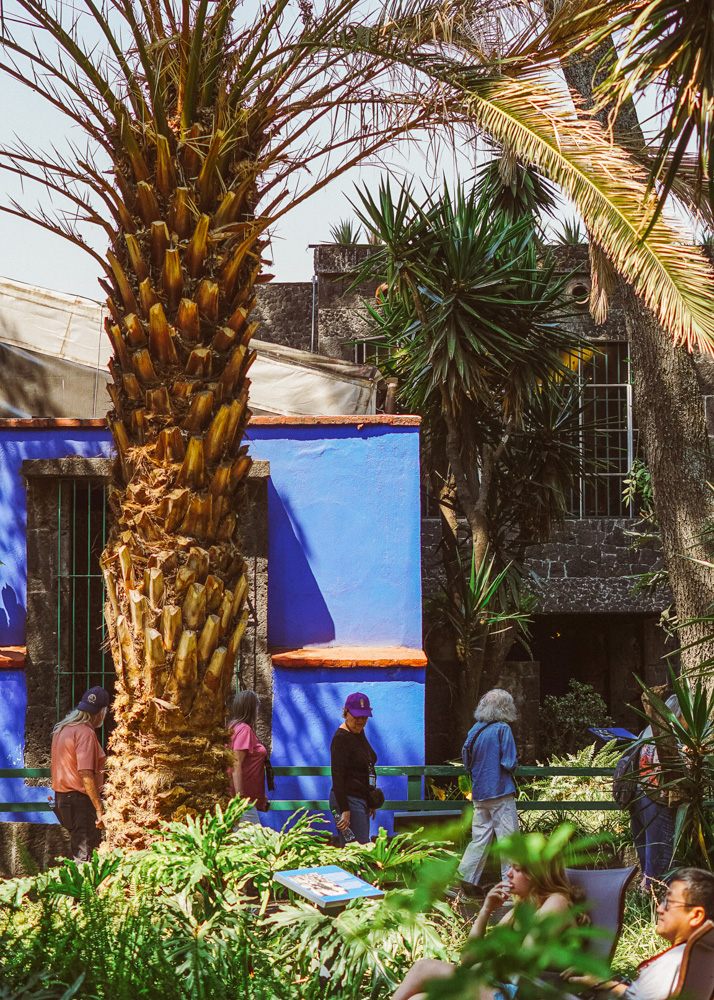 Just be sure to book reservations as far in advance as possible. I was looking for reservations about a month out and still couldn't get into several of these spots—So learn from my misfortune and book reservations ASAP!
Best Coffee Shops & Breakfast/Brunch Spots In Mexico City
Top Mexico City Restaurants (Lunch & Dinner)
Where To Grab A Cocktail In Mexico City
A Complete 4 Day Mexico City Itinerary For First Timers
So if you're visiting Ciudad de Mexico for the first time and only have a few days, this Mexico City guide will help you hit all of the major sites and while also getting to experience the top notch food, culture and nightlife that the city is known for.
We were only in Mexico City for three days, and we really packed a lot into those days, but, knowing what I know now, I would've definitely rearranged some activities to maximize efficiency and hit even more of the top attractions.
So without further ado, here's a four day Mexico City trip itinerary.
@mkrichtman Here's everything I ate on my last day in Mexico City! We started our day with brunch at Centro Cafe in the Hipodromo/Condesa area. I had an iced latte and toast with Serrano ham on top… It was truly fantastic. Great Mexico City coffee shop and brunch spot! Then we went to Xochimilco to tour the canals and enjoyed the largest Michelada humanely possible and some steak and pork tacos. It's definitely a trek to get out to Xochimilco but if you have the time and can swing it, I definitely recommend spending a few hours boating around the canals there! It was very peaceful but you could also turn up if you wanted to. And then for a very unceremonious last dinner in CDMX, we found ourselves at Balboa Pizzeria in Condesa. And I'm not gonna lie… the pizza was really, really good. What else from my Mexico trip would you like to see? #dayinthelife #vlog #dayinthelifevlog #Mexico #CDMX #cdmxlife #WhatIAteInADay #TravelVlog #MexicoCity #Xochimilco #fooddiaries #femaletravel ♬ Hey Lover – The Daughters Of Eve
Day 1 In Mexico City
Start your trip by heading to Zocalo in Centro, which is basically downtown Mexico City. On this central square, you'll find some of the most popular Mexico City attractions, including the Metropolitan Cathedral, Palacio Nacional, Templo Mayor, and more, all of which are worth checking out.
Plus, since they are all essentially on the same block, you can knock out several stops back to back to back.
Metropolitan Cathedral
The Metropolitan Cathedral is a Catholic church that was built starting in 1573 (it wasn't completed until the 1800s, so it features a mashup of architectural styles) right near Templo Mayor, which was a sacred site for the Aztecs in Tenochtitlan.
Whether you're religious or not, it's a nice way to start the day and see some of the city's most impressive architecture. Plus, it's free to enter and relatively quick to explore—It probably only took us about 15 minutes to see the whole thing.
One warning though: Be aware of "freelance" tour guides who stand outside of the Cathedral and try to give you free tours (where they expect large tips afterwards), as they can be quite pushy.
If you aren't much into cathedrals (and/or you are great at time management), I'd also recommend popping over to Templo Mayor.
If you're really into history, there is an archaeological museum there with artifacts from the excavation of the Aztec temple, or you can simply check out the ruins from the street at any time of day.
Palacio Nacional
Once you've done a quick self guided tour through the Metropolitan Cathedral, head across the street to the Palacio Nacional.
The National Palace is where the Mexican president currently resides (which we did not realize at the time and now explains the very strict security procedures—More on that later).
The Palacio Nacional is not only a beautiful building, but it also features several large murals by Frida Kahlo's husband and renowned artist Diego Rivera. They depict the history of Mexico and heavily feature the different indigenous people who lived in pre-hispanic Mexico. I could've stared at them for hours.
Anyway, since the Palacio Nacional is the home of the Mexican government, you can't enter unless you're on an official tour.
We did not realize this and circled the whole building a few times in search of the entrance before discovering that you need to register for a tour across the street at the National Museum (or you can register online in advance like a prepared person, which I was not).
In order to do the tour, you'll need to provide your ID in advance and they will hold onto your ID for the duration of the tour. They accept American driver's licenses, so no need to bring your passport!
You also are not allowed to bring in a backpack or any large bag, so you'll have to check that with the office as well.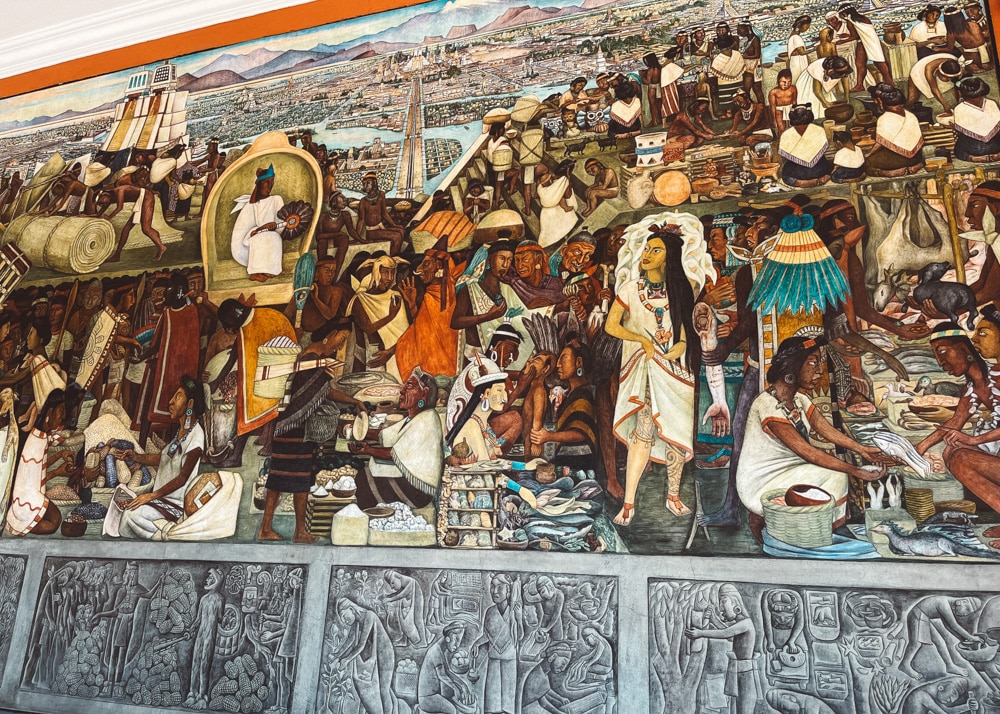 They offer free daily tours in English and Spanish, with the English tours being offered at 10:30 a.m. and 11:00 a.m., and last an hour… but budget for at least an hour and a half, if not more, because our tour went way longer than expected.
Get Lunch & Drinks On A Zocalo Rooftop
After you've soaked in the gorgeous architecture and murals of Palacio Nacional, I'd highly recommend taking a little lunch break and looking out over Mexico City from a rooftop.
If you're going for a fancier vibe, Balcon De Zocalo is a great option, but you'll want to have a reservation, as it is pretty popular.
However, if you are looking for casual vibes but epic views, I cannot recommend Terraza Cathedral enough. On the top floor of Hostel Mundo Joven Catedral, this rooftop cafe had a great (and affordable) cocktail menu as well as delicious bites, like guacamole, papas fritas, and more.
If we're ever in CDMX at the same time, chances are you will find me there with an Aperol Spritz in hand.
Most importantly, Terraza Catedral had immaculate (almost) panoramic views of the city. I mean LOOK AT THESE PHOTOS.
Museo Nacional de Artes
If there is one museum you should not skip, Museo Nacional de Artes is the one (okay fine, there are several you should not skip but MUNAL is amazing).
Just a short walk from Zocalo and across from the Palacio de Belles Artes, the Museo Nacional de Artes is home to the most impressive collection of Mexican art, spanning centuries.
It is also one of the most beautiful buildings I've ever been in. You could easily spend a majority of your time there just admiring the architecture. For me, the Museo Nacional de Artes is a Mexico City must see.
In addition to the art and architecture, MUNAL makes a great photo opp. Definitely get your friend/instagram boyfriend to take a photo of you from above while you sit on the stairs or get a photo of you looking out into the courtyard. That's where I took one of my favorite pics on my trip!
One thing to note, if you do plan on taking photos, you will need to pay a fee when you buy your tickets. Tickets were $85 MXN (or roughly $5 USD) and the photo fee was an additional $5 MXN (or $35 MXN if you want to take videos). They gave us a little paper ring to wear to prove that we paid, so don't try to cheat the system!
If you still have some exploring energy after visiting MUNAL, I'd recommend two quick stops before heading home.
First, across the street and around the corner from MUNAL, you'll find the Palacio Postal, which is a stunning early 20th century post office (that's still in use) that you can quickly walk through to admire the architecture. They stop letting people in for wandering purposes at 5 p.m. though, so plan accordingly!
And then if you walk another block and a half, and haven't grown tired of looking at churches, you can swing into the Templo de San Francisco, which was a site that frequently saw historical events, like a celebration when Mexico won its independence.
Watch A Lucha Libre Wrestling Match
Now, if you're not exhausted by the many, many stops you made on your first day in Mexico City, you would be remiss not to try to check out a lucha libre wrestling match. It's one of the best things to do in Mexico City at night.
Known for their colorful masks and unique wrestling style, filled with aerial maneuvers, Lucha Libre wrestling is a major part of the culture, and they have matches regularly in the city.
There are two arenas in the city that host the luchadores, Arena Coliseo and Arena Mexico, both of which are fairly close to Zocalo.
However, I was told that the Doctores neighborhood in which Arena Mexico resides is not the most tourist-friendly (although I cannot personally vouch for this one way or another) so keep that in mind as you book tickets and plan your transportation in advance!
Day 2 In Mexico City
Okay, so you saw some of the top sights on day one in Mexico City. We're going to pack slightly less things into day two. Notice how I said *slightly* less.
We'll start by heading to Chapultepec.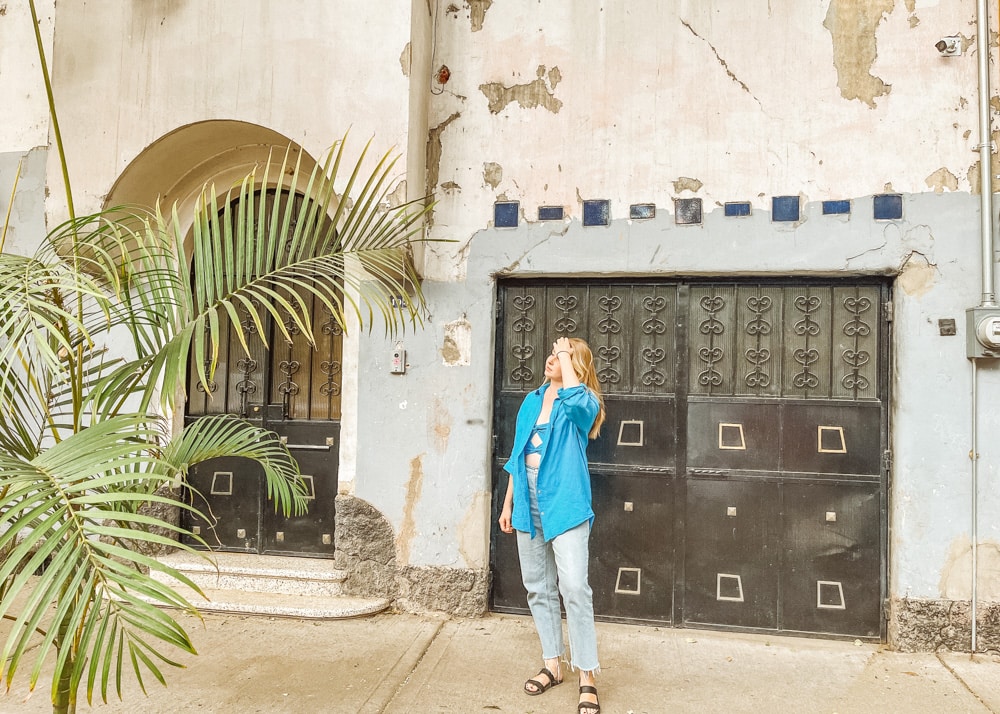 Chapultepec Park & Chapultepec Castle
Chapultepec Park is one of Mexico City's largest parks, and home to many of the city's top attractions, including Chapultepec Castle, Museo Nacional de Antropología, the Chapultepec Zoo, and more.
First on the check list is Chapultepec Castle, which was the former home of the Mexican heads of state (including the only emperor in North America) until it was moved to Los Pinos in 1934 (and then subsequently moved to Palacio Nacional in 2018).
Construction began on Chapultepec Castle in 1785 and it has a storied history, but most importantly, it was the castle that was featured in Baz Lurhmann's Romeo + Juliet with Leonardo DiCaprio. So yeah, it's safe to say that this beautiful building makes a great backdrop for content.
The castle is now home to the National History Museum, which tells the story of Mexico from the Spanish invasion to the Mexican Revolution.
If you're interested in history, definitely check it out, but keep in mind that we're also heading to the Anthropology Museum next, so that could be a lot of information to absorb in one day.
Museo Nacional de Antropología (Anthropology Museum)
In Chapultepec you will also find the Anthropology Museum, which contains one of the largest collections of ancient Mexican artifacts in the world, and also happens to be Mexico's most visited museum.
The Anthropology Museum features ancient artifacts from throughout Mexico, like the Aztec Sun Stone, and is organized by region, culture, and time period. In addition to the pre-Columbian archaeological exhibits, they also have exhibits about present day indigenous groups.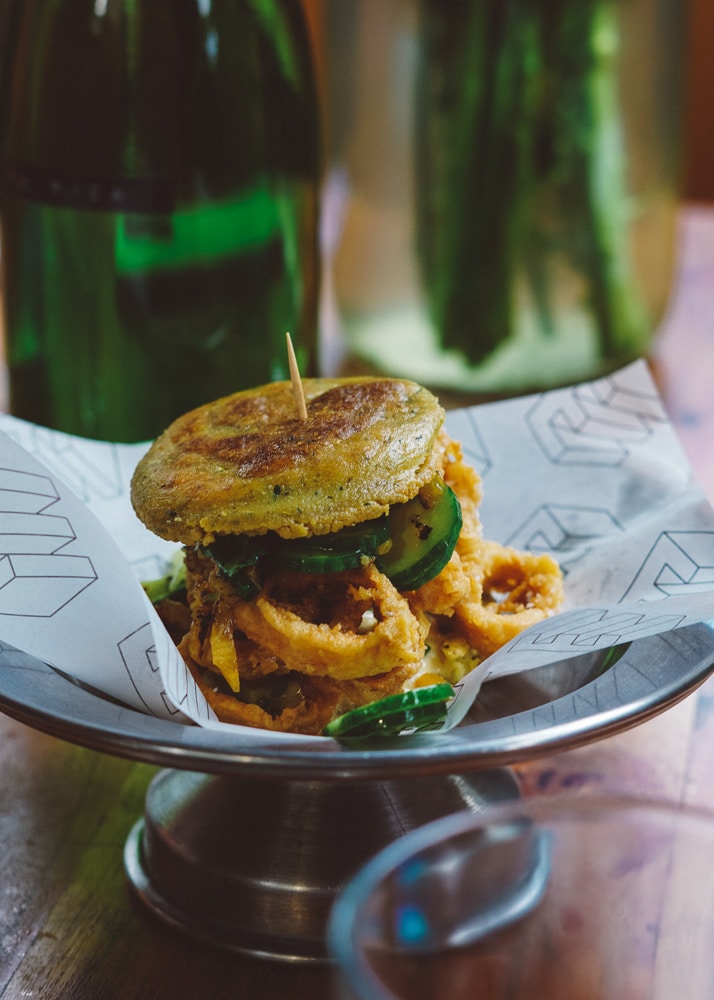 Be forewarned though—The museum is very extensive so you could easily spend hours, if not days, walking around the exhibits. I would say you'll want at least two hours to explore (even more if you're a big history buff).
Shopping in Roma Norte
Now, this can be an optional part of your journey. If you want to spend the whole day in Chapultepec exploring the park, castle, and museums, rock on. That is a fantastic way to spend your second day in Mexico City.
However, if part of the reason you came to Mexico City is to scope out the amazing thrift stores, local designer shops, and cute boutiques, you are 100% going to want to block out some time to go shopping in Roma Norte.
Plus, there's no better way to blend in in Mexico City than by donning some local clothing!
Now, I will preface this by saying that a lot of the shops here are a little more upscale, so if you're expecting to find H&M prices, you may be disappointed. However, I did find a lot of amazing thrift stores that you'll want to check out if that's your vibe (because yay recycling!)
Here is a list of all the shops we visited in Roma Norte, and as an added bonus, many of them are right by Panderia Rosetta, which is one of the most renowned bakeries in the city. And if you're going there in the afternoon, there will be less of a line (at least that was the case when I was there), so it's a win-win!
Where To Go Shopping In Roma Norte (Thrifting, Boutiques, and Gift Shops)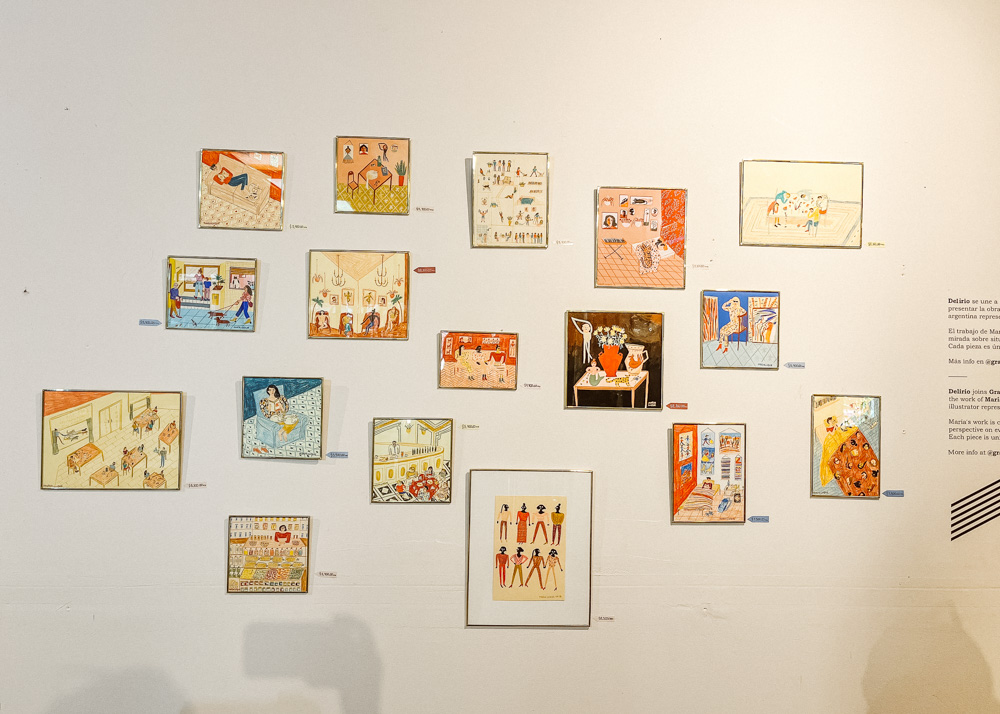 Day 3 In Mexico City
Now that we've explored the biggest attractions in the central part of Mexico City, we're branching out and heading south to the colorful Coyoacan neighborhood, which was the home of two of Mexico's most famous artists—Frida Kahlo, and her husband, Diego Rivera.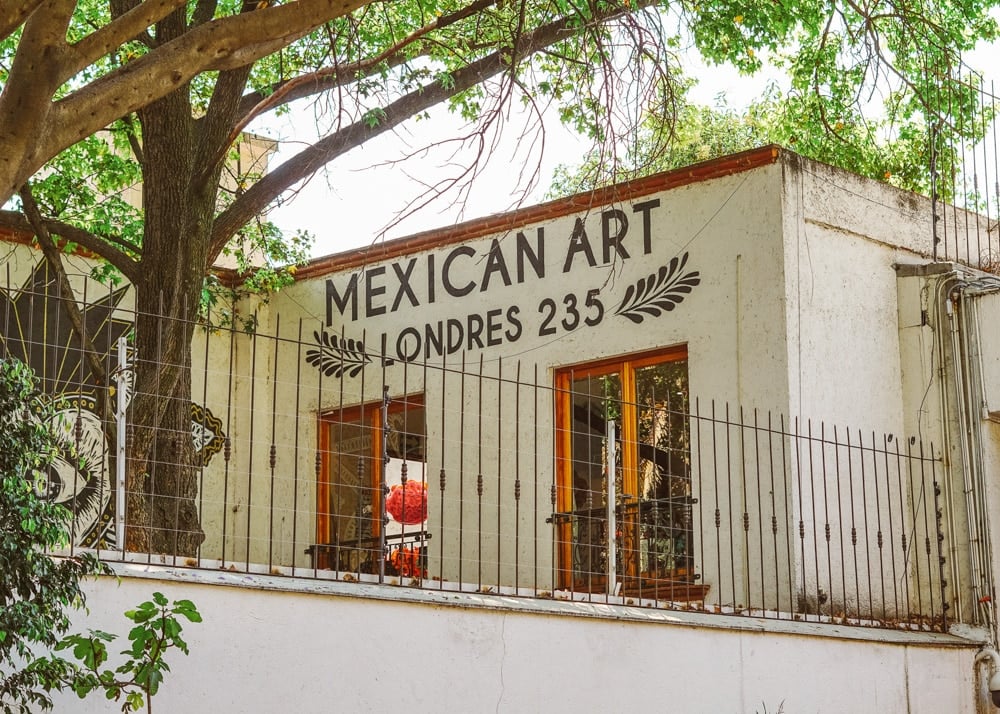 Frida Kahlo Museum
One of the must-visit spots in Mexico City is the Frida Kahlo House. While her artwork is on display, what makes the museum interesting is that it's actually Frida Kahlo's home, and with the exception of a room or two displaying art, they left everything the way it was when she passed away.
I didn't know much about Frida Kahlo's life before visiting the museum, and to be honest, I didn't learn that much about her in the museum (it was still nice to see though).
However, they had an exhibition on her fashion in a separate wing that gave way more information about her life story, so be sure to check that out when you're visiting to get a better understanding of her life and history.
The Frida Kahlo museum is quite small, so you can easily go through the whole house and fashion exhibition in an hour.
Your ticket also gets you into Diego Rivera's Museo Anahuacalli (which is further south, near the National Autonomous University campus, the largest university in Latin America), so take advantage of that double admission and check out both museums.
On the discussion of tickets, you will 100% want to book your tickets for the Frida Kahlo Museum in advance online.
I would recommend booking a time slot first thing in the morning (I got the 10:15 am time) as there will be slightly less people in the museum since they only open at 10 am. You should also arrive around 10-15 minutes in advance of your time slot and get in the line marked with your entry time (they have it very organized).
Like many spots in Mexico, they do charge a fee for photography and video is not allowed within the museum (you can, however, shoot photos and videos in the courtyard without paying a fee).
The photography fee was $30 MXN and they were not willing to take any big bills, so I had to put that charge on my card. You'll pay that separately when you get inside the museum, separate from the ticket you booked online.
Coyoacan Food Tour
After spending the morning exploring art museums, you'll probably be hungry, and Coyoacan is the perfect place to do a guided walking tour and try all of the city's best dishes.
There are a ton of charming cafes and restaurants in this part of town, so you could very easily take yourself on a delicious, personalized food tour, but if you're trying to get a true sense of the local cuisine and neighborhood, I'd recommend booking an official street food tour.
Most of the food tours in Coyoacan will jump between food stalls, restaurants, and the impressive Mercado de Coyoacan, which is a huge market with narrow halls filled with vendors selling everything from produce to gifts to prepared snacks.
You could just spend the afternoon exploring the Mercado de Coyoacan on your own, but it is very large and could be overwhelming if you don't know what you're looking for. That's why Mexico City tours come in handy—They'll navigate for you, so you can just vibe.
Anyway, on a food tour in Coyoacan, you'll get to taste tons of delicious traditional Mexican food, like tacos, esquites, churros, ice cream, and more, before washing it down with a beer or fresh juice. I'm hungry just thinking about it.
Day 4 In Mexico City
If you only have three days in Mexico City, you'll have a wonderful time following the itinerary described above. But if you're able to swing a fourth day and are looking for unique things to do in Mexico City, I would highly recommend spending a day in Xochimilco.
One of the hidden gems in Mexico City, Xochimilco refers to both the neighborhood about an hour south of Centro, and a network of canals that were originally built by the Aztecs. It's famous for its colorful gondola-style boats and sometimes rowdy parties on the water.
You can charter a boat for $600 MXN per hour (regardless of how large your group is), and your local guide will take you on a cruise through the shallow waterways, while you enjoy the views.
The best part is all of the vendors who float by you on the journey offering anything you might want.
Need a michelada the size of your head? They've got that. A freshly cooked steak taco? They've got that too. Some delightful tunes from a live mariachi band? You'll find them floating by as well.
Now, if the idea of being on a small boat for three hours freaks you out because you are worried about needing a bathroom break, don't be—There are plenty of islands where locals will let you use the restroom for a small fee (so make sure you have plenty of coins on you).
On that note, definitely make sure you have cash for this adventure, because you cannot use credit cards to pay your boat captain, the vendors, or anything else while in Xochimilco.
We originally planned to only go out for two hours, but about 20 minutes in, we immediately asked to add an extra hour to our cruise, because it was that fun (and surprisingly relaxing), so I would recommend doing a three hour tour at a minimum.
There are several places where you can start your trip through the canals, but our local friends recommended starting at the docks on Avenida Guadalupe (Avenida Guadalupe I. Ramírez 6336, San Juan, 16038 Xochimilco, CDMX, Mexico) because he said the hourly rates were better there than at some of the more touristy docks.
Since we went on a Saturday, we didn't have any issues getting an Uber back to Condesa from Xochimilco, but if you are a planner, I'd recommend scheduling an Uber in advance so you have one less thing to worry about.
That way you can focus on enjoying a giant Michelada while you drift through the ancient Aztec waterways, rather than stress about getting a ride back to the city.
The Best Day Trips From Mexico City
Like I previously mentioned, Mexico City is HUGE—like it covers over 500 square miles of land, which is almost double the size of New York City's five boroughs.
Anyway, all that is to say that you will have an endless amount of things to discover in the city limits, but if you're dying to take a day trip, there are some pretty cool places near mexico city that I'd highly recommend if you have the time.
Well, there's one day trip in particular I'd recommend, and that is Teotihuacan.
Teotihuacan
If you have a fifth day in Mexico city, you should—without question—take a day trip to Teotihuacan. (pronounced kinda like Tay-o-Tea-Walk-On)
Unlike the Aztec city-state of Tenochtitlan, which was slowly but surely destroyed by the Spanish colonizers, Teotihuacan's impressive Mesoamerican pyramids still stand today.
Teotihuacan was once the largest city in North America, and the sixth largest city in the world at the time of its peak (which was roughly 1-500 AD), with over 125,000 people living there—which is insanely impressive when you think about it.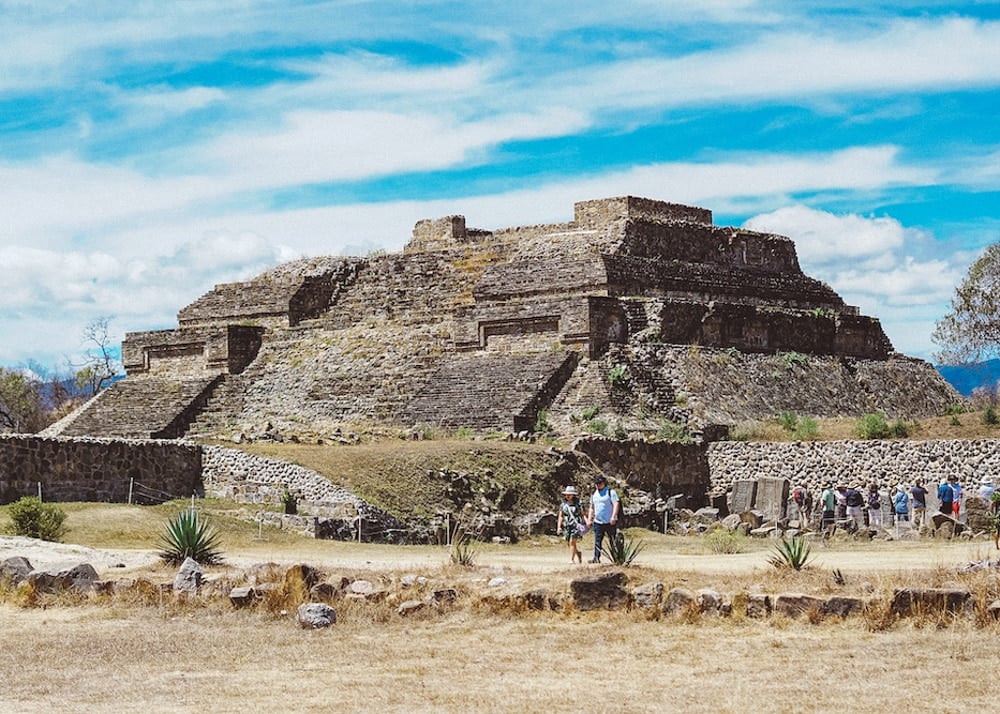 Anyway, Teotihuacan became a Unesco World Heritage Site in 1987 and is one of the most visited places in Mexico. It's also one of the most impressive attractions Mexico city has (or at least, has within driving distance).
Aside from the rich history, one of the reasons Teotihuacan is so popular is that you can view the pyramids from above with a hot air balloon ride! If you haven't taken a hot air balloon tour before, it is truly such a magical way to experience a place.
While you can transport yourself to Teotihuacan if you have a rental car, I'd recommend joining a tour, as most tours pick up in Mexico City, and you'll road trip together to the archaeological site about 25 miles northeast of the city.
Some other day trip ideas, that are really more like overnight trips, would be the charming colonial town of Puebla, which is only a few hours from Mexico City, Izta-Popo Zoquiapan National Park, or if you're fine with hopping on a plane or overnight bus, you could even make the trek over to Oaxaca!
Mexico City Travel Tips
Now that we've gone through Mexico City things to do, I wanted to answer some common questions and give you some additional Mexico City travel tips.
Is Mexico City Safe?
Mexico gets a bad rap—I'm sure you've already gotten grief from your family members for even *thinking* about planning a trip to Mexico City, because they deem the whole country "unsafe." But I didn't feel any more unsafe in CDMX than I would in any large American city.
Mexico City is currently rated a Level 2 by the US State Department, which means "exercise increased caution." This is the same rating currently in place for the UK, France, and Spain right now. Which is a great thing to point out to your mom, might I add.
Of course, you shouldn't go around Mexico City flashing diamonds and waving around designer bags, nor should you let your camera or purse out of your sight, but if you use common sense and exercise standard precautions, there's no reason you can't safely travel throughout Mexico City. Especially if you're sticking to tourist-friendly areas, like Centro, Condesa, Roma Norte, Coyoacan, etc.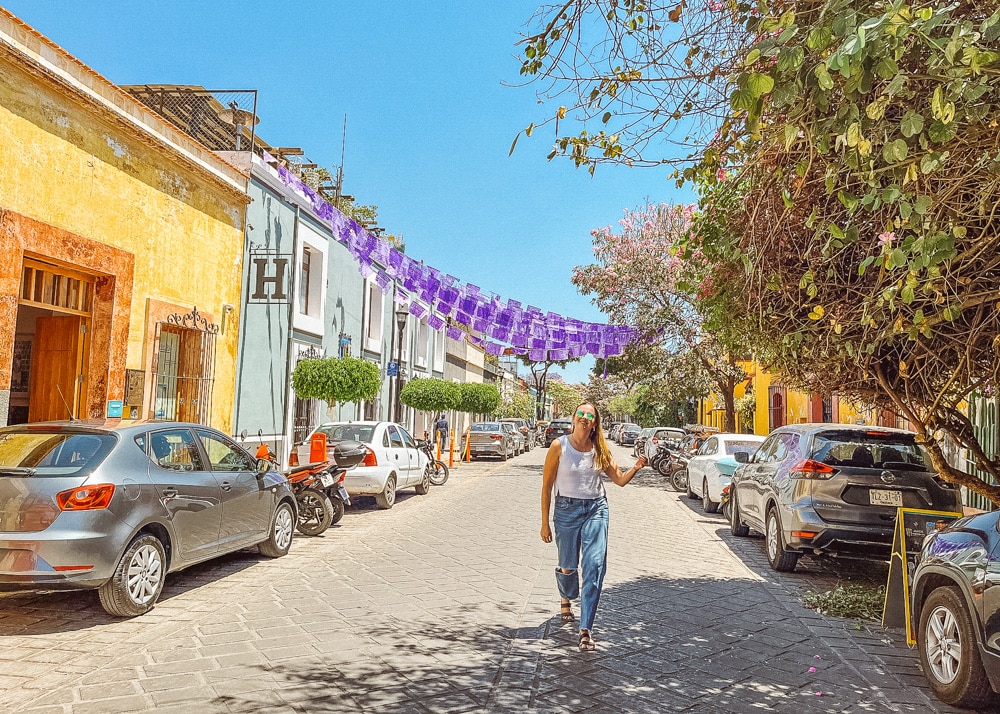 What To Pack For Mexico City
People in Mexico City definitely have a nice sense of style. I wouldn't say that people dress significantly differently than they do in large cities in the United States, but especially in the trendier areas, like Condesa and Roma Norte, everyone dresses super cool, so you can definitely have fun with your fashion in CDMX without getting weird looks.
It can get a little chilly in the evenings, so I would recommend bringing a light jacket (I brought my leather jacket and a large flannel). Otherwise, I feel like you can pretty much wear whatever your heart desires—Just look cool. Oh, and bring comfortable shoes.
How Much Spanish Do I Need To Know In Mexico City?
Since Mexico City is a large, metropolitan city, you can definitely get by without knowing much Spanish. Now, do I recommend learning a few key phrases, like "excuse me," "I would like…" "please," and the like? Of course.
But a vast majority of the restaurants, museums, and other attractions will have someone around who speaks English, so you'll be able to communicate just fine.
As you get further away from the tourist attractions, you may find people speaking less English, like Xochimilco, but if you know the basics, you should be fine. And if you don't know the basics… There are apps for that.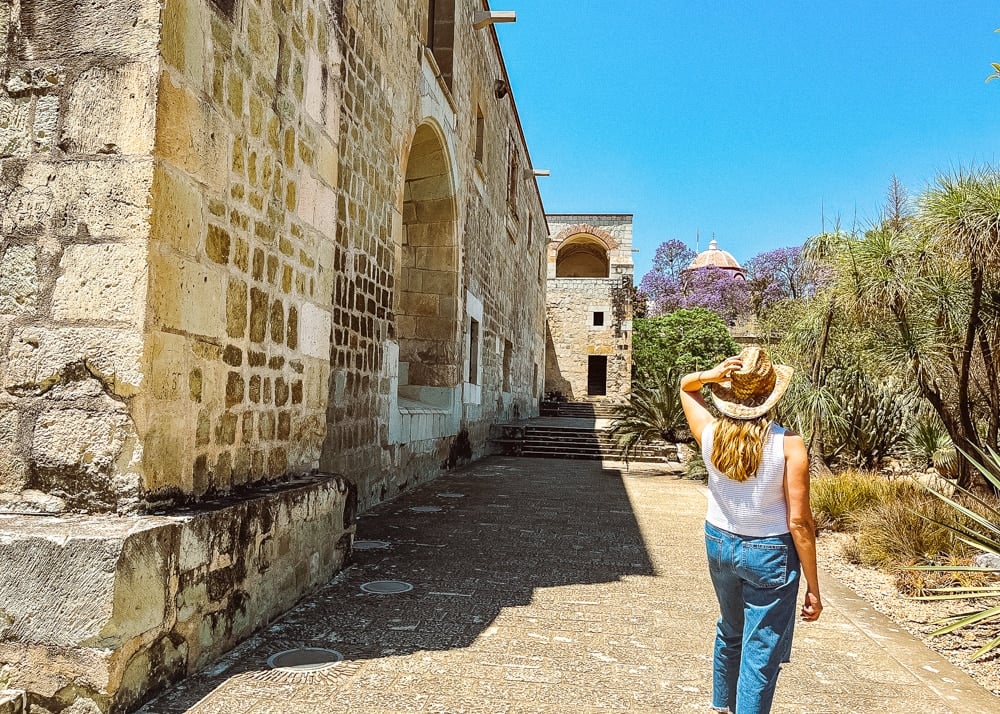 Can I Use Credit Cards In Mexico City?
With the exception of Xochimilco, everywhere we went happily accepted credit cards. In fact, sometimes when I tried to pay for things in cash with a larger bill, the clerks would actually ask if I could use a credit card instead.
It's always helpful to have some small bills on you for little purchases, but it is definitely not frowned upon nor considered a hassle to use credit cards everywhere in Mexico City.
Planning a trip to Mexico City? Have recommendations that didn't make it on this list? Comment below or send me a DM @mkrichtmancreative and let's chat!