Well, we finally made it to a pumpkin patch. On Halloween Day – better late than never, right? I got wind of Clancy's Pumpkin Patch the day before Halloween and it happened to be in walking distance of our apartment, so we swung by this cute little place in the Inner Sunset. In this post, I share where Clancy's Pumpkin Patch in San Francisco is located, and the best time to go for a visit or for photos!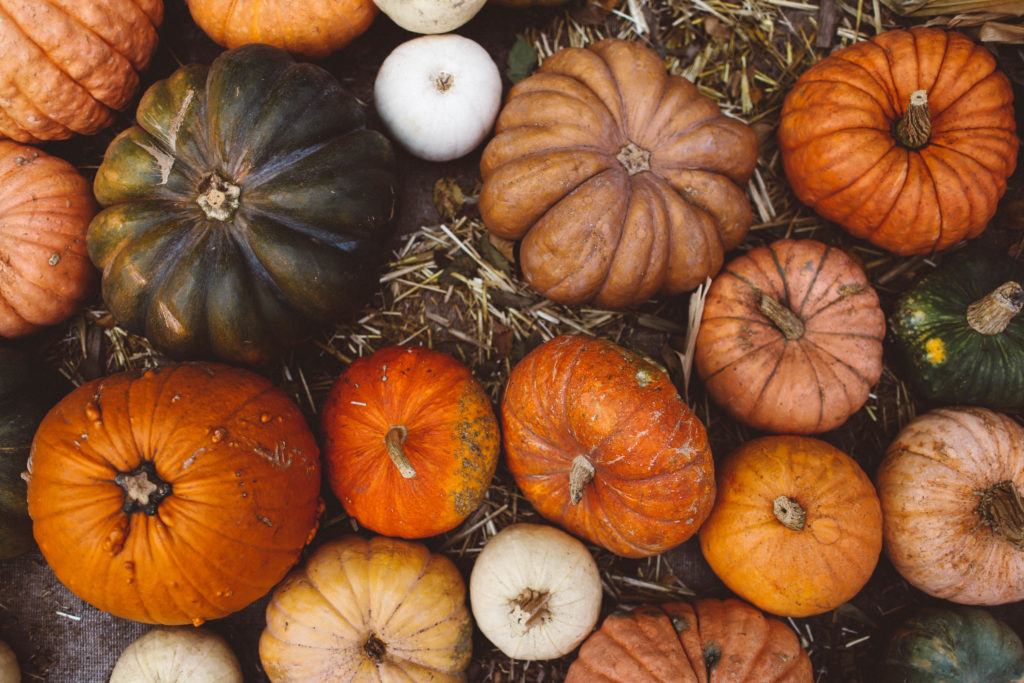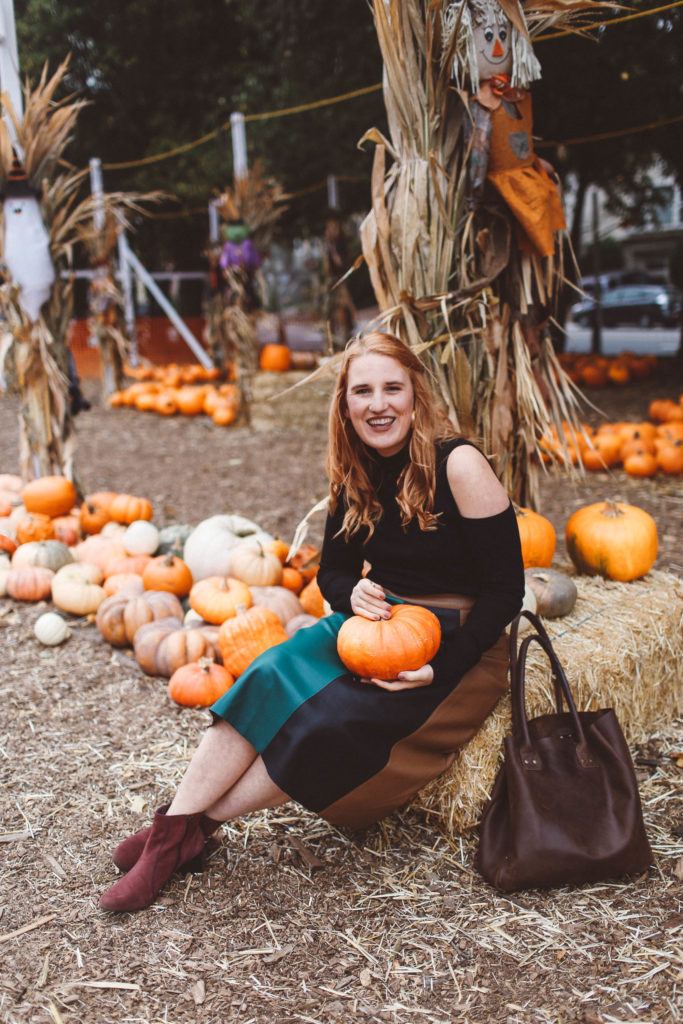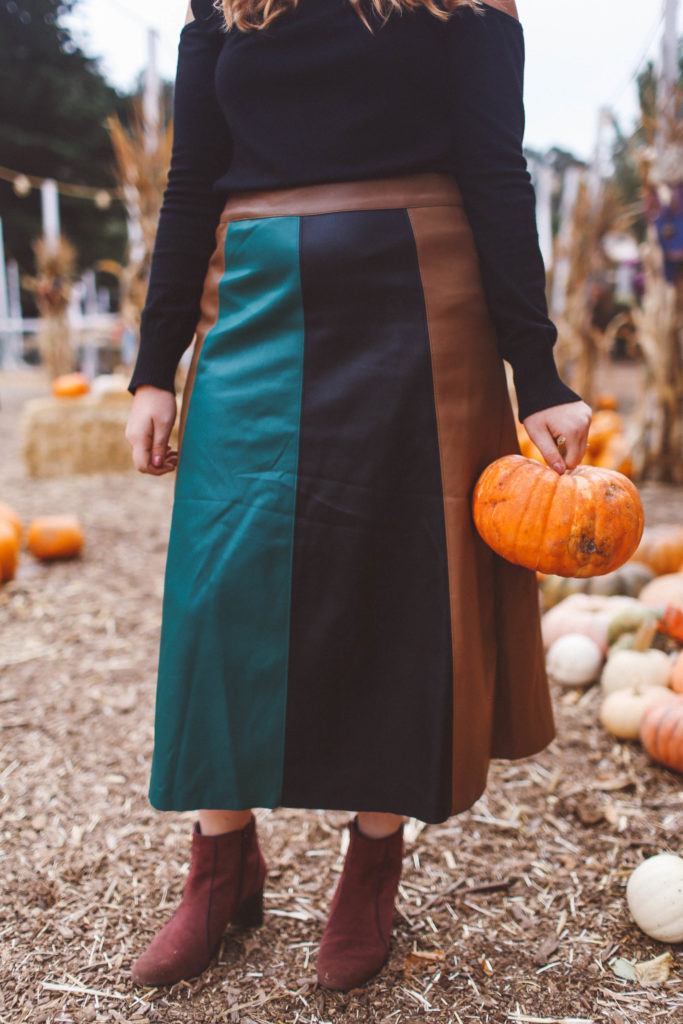 Clancy's Pumpkin Patch is located at 1620 7th Ave in San Francisco. That's in the Inner Sunset! Take Lincoln Way to 7th Ave or Lagunda Honda Drive to easily find the patch. There is a lot of street parking in this area, so you should have no problem driving and finding a spot to park.
Clancy's Pumpkin Patch has SO many different pumpkin sizes. Big to small, you can find anything pumpkin to meet your budget and decor needs. They also have hayrides and some farm animals like a turkey onsight, making it really festive and kid-friendly – a fun outing for kids (or kids at heart like me!)
I think the best time to visit this pumpkin patch in San Francisco is actually dusk! They have a lot of string lights hanging up and makes the whole pumpkin patch feel magical. Clancy's Pumpkin Patch is actually open pretty late – until 9pm most days, so you can stay late and get those spooky Halloween vibes. During the day, the pumpkin patch has patches of sunlight that make it hard to photograph around making the late afteroon/evening the optimal time to photograph. They are really open to people taking photos there, though I recommend buying a pumpkin or two afterward as a thank you to the owners.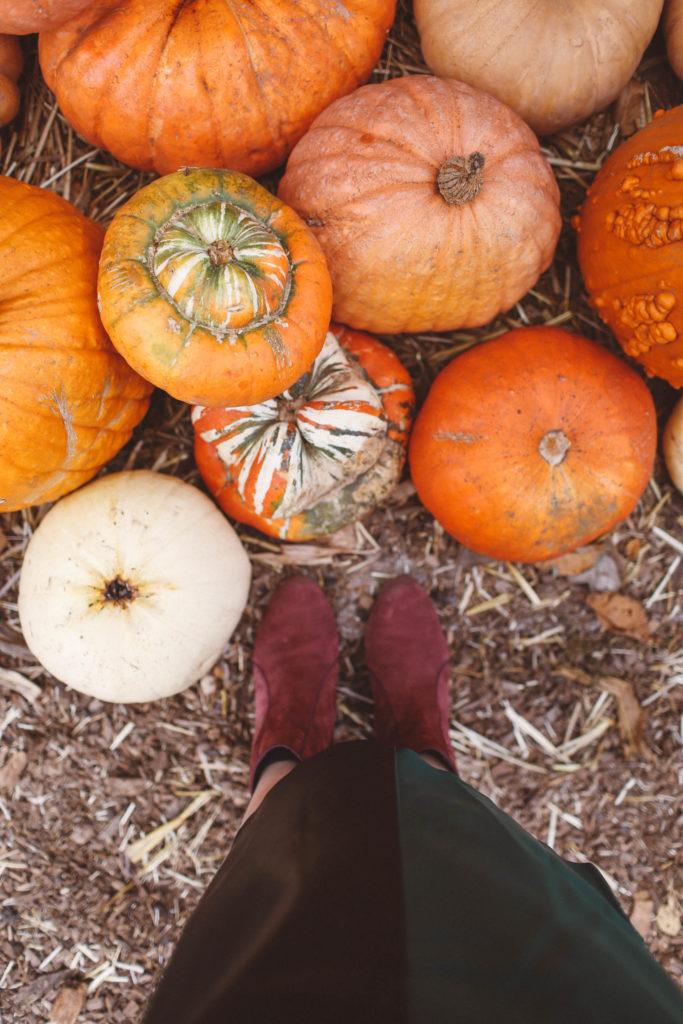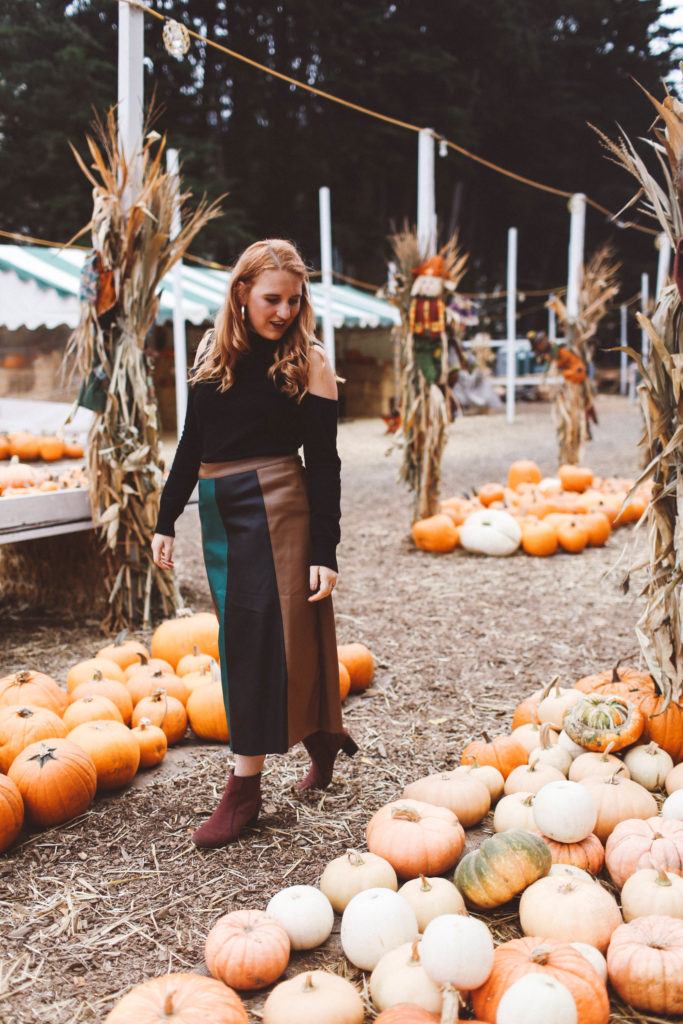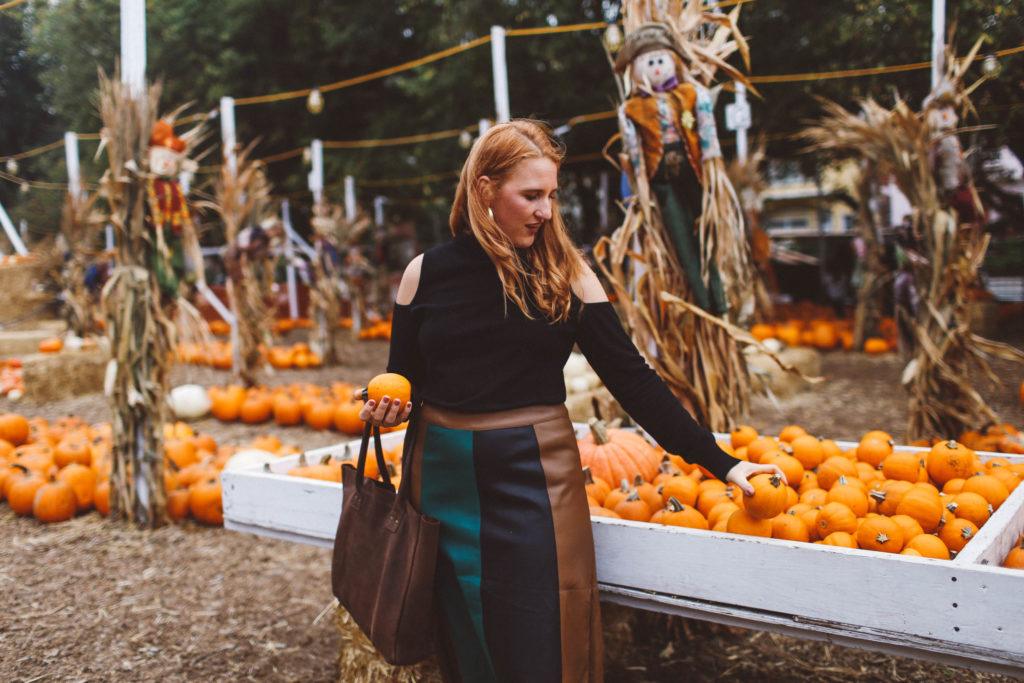 San Francisco is chilly in the fall, so I would recommend bringing a sweater to wear. Or, if you are taking photos, dress up in your fall best! At the patch, I felt like a little kid again, hunting for the best pumpkin.
Clancy's Pumpkin Patch has Christmas trees in December, so we'll be back to go tree hunting here in San Francisco soon!
Have you been to the pumpkin patch before?