I thought my generation's nightly skin care routine was intense until I learned about Korean skincare routines.
K-Beauty is on a whole other level than us here in the USA. They are the QUEENS of glass skin and that truly natural-looking no-makeup makeup look. Thankfully, Korean beauty brands have been starting to make their skincare and makeup products available worldwide so us mere mortals can finally level up our game.
This is my ongoing list of the best Korean makeup and Korean beauty brands to shop for ah-mazing skin.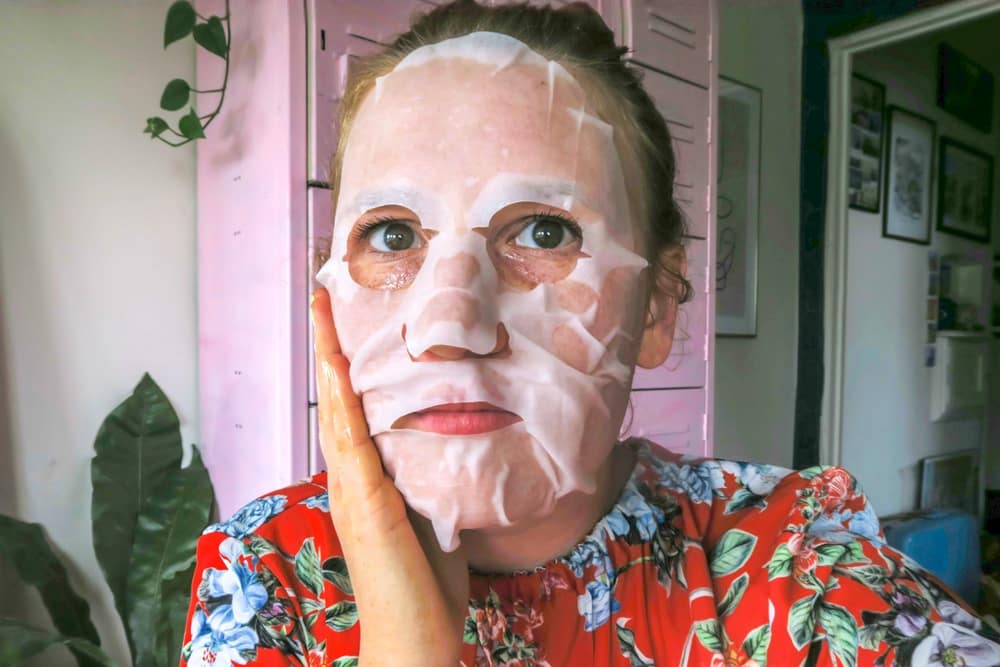 Why Are Korean Skincare Products Better Than American?
Korean cosmetic brands are hyper-focused on increasing hydration, reducing inflammation, being friendly to sensitive skin and, when possible, using custom treatments to address the user's skin needs.
This goes well beyond double cleansing and into their naturally potent ingredients, which are usually naturally-occuring and less harsh on the skin than those made stateside.
Expect active ingredients like ginseng, matcha, niacinamide, mugwort extract, fermented rice water, licorice root, pearl, bamboo extract and snail mucin – yes, snail slime on your face – that makes these products so naturally powerful.
Where Can You Buy Authentic Korean Products Online Or In Stores?
You can find most of these skin care products pretty much anywhere! They've become so popular that they're available anywhere from Sephora, Ulta, Target, Walmart, Amazon, Nordstrom, to almost every other major outlet you can think of. YesStyle is also one of the best websites to buy Korean skincare.
Or, if you want to skip the middleman, all of the following brands have their own websites where you can purchase the products directly.
Check out the Soko Glam KLOG to stay up to date on the latest Korean beauty tips, recipes, and deals on many of these brands as well.
on the 2022 best of K-Beauty Award, so you can trust it's kind of a big deal. This completely clear, gentle serum is packed with hyaluronic acid, East Asian mountain yam, and peach extract for a tightening effect that smells fantastic.
For more of an exfoliating, deep cleaning product, Peach and Lily has you covered. The Super Reboot Resurfacing Mask uses a textured agave moisturizer to get deep into pores to clear out dirt and dead skin.
21 Cult-Favorite Korean Beauty Brands You Need To Know About
Now, excuse me while I go stock up on allllll these amazing Korean beauty products online. I've been doing so many cabin projects lately (think dust and paint fumes) combined with dry winter mountain air, my face has not been happy with me.
But I'm pretty sure a few of those face sheet masks and skin refining serums will set it right again.