I love San Francisco. I love the hustle, the people, the food. But sometimes, a girl just needs to get out into fresh air for a bit. When that happens, my favorite thing to do is pack my bags, throw on a dress and head North to wine country. 
Sonoma proper is always a fun place to escape to for a day, overnight or a long weekend. This time around was an overnight girls trip to Sonoma with my blogger babe Justina. I packed my overnight bag on a foggy morning in the city, downloaded some podcast episodes and did the quick drive to El Dorado Hotel in Sonoma.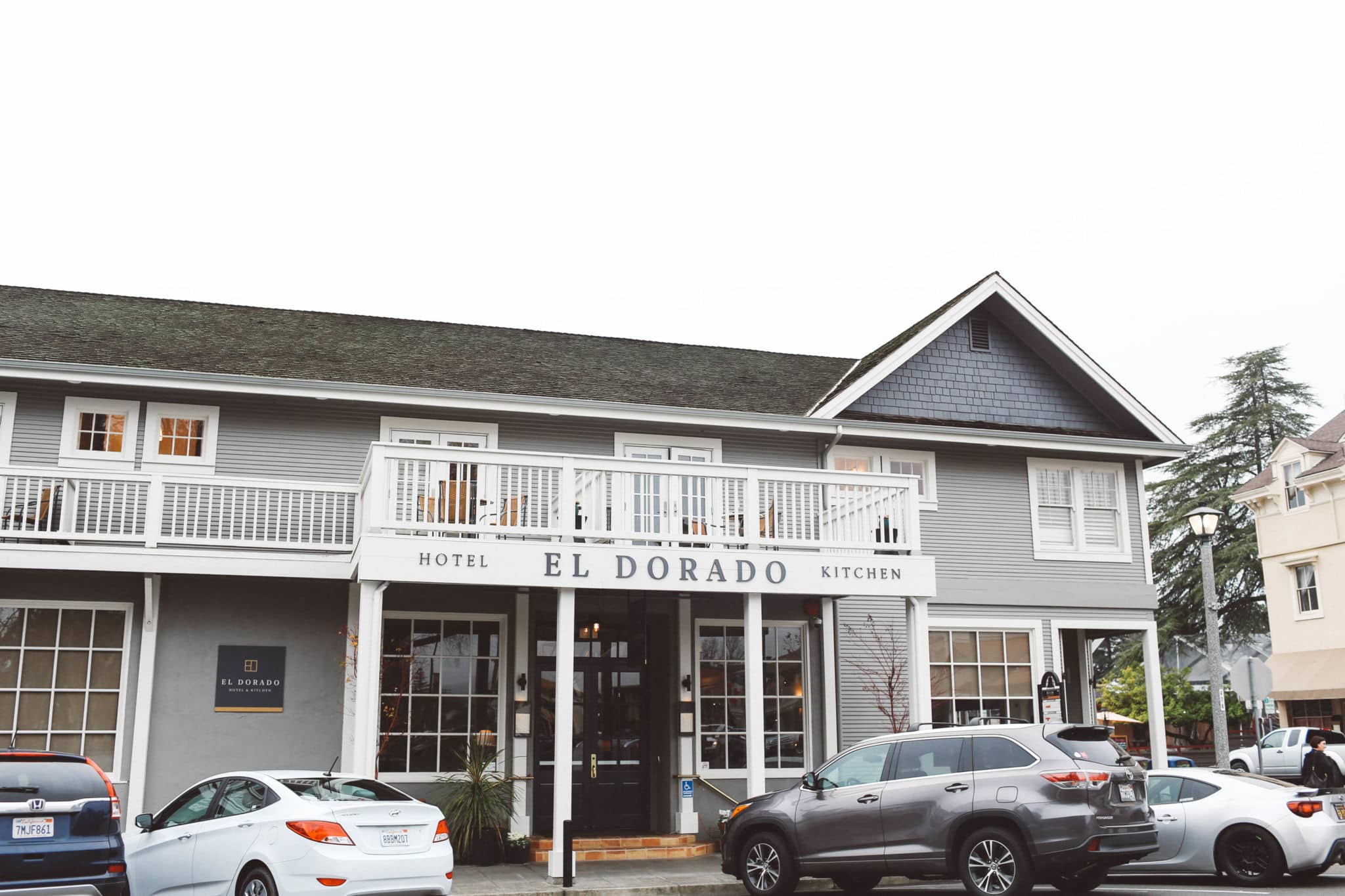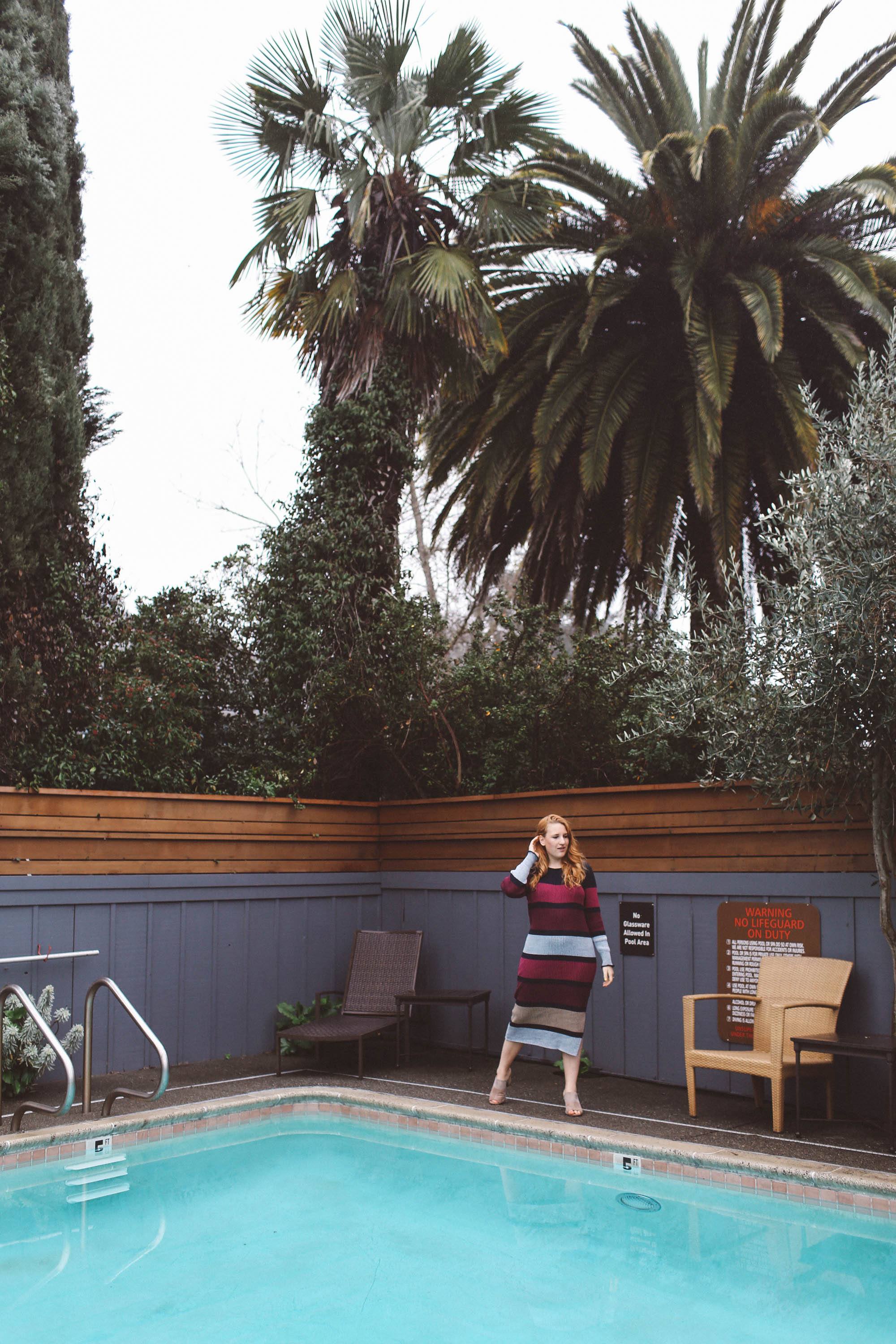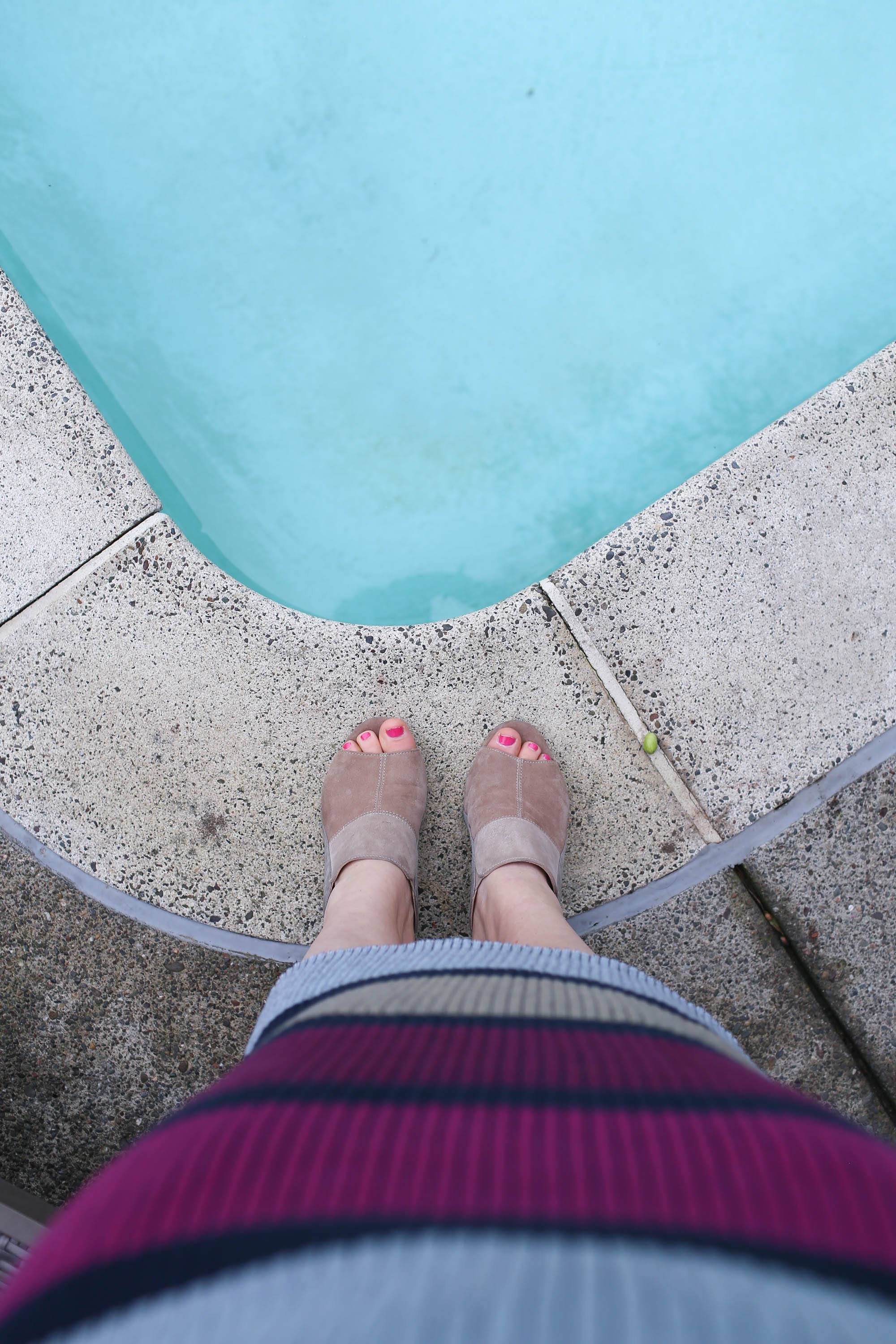 Pulling up to the cute building right off the square put a smile on my face. The hotel was originally built in 1843 and you can still see elements of that old-world charm. I checked in, got settled into my room and beelined my porch overlooking the plaza. The perks of being your own boss is making anywhere your office and a beautiful porch in wine country is a great office for the afternoon. I camped out there while I waited for Justina to arrive.
Dinner was in the El Dorado Kitchen. Sometimes the restaurants in hotels are meh – this is anything but meh. The industrial design is cozy yet chic. The food is fresh and local. Can't beat that! I recommend trying the Blood Orange Moscow Mule, a delightful twist on the traditional mule. We had seasonal butternut squash soup that felt comforting on the rainy evening. For the entree, if it's in season, I highly recommend the duck mole. I've only had mole on enchiladas before but loved trying it cooked in a new flavor palate. For dessert, the pear and ice cream.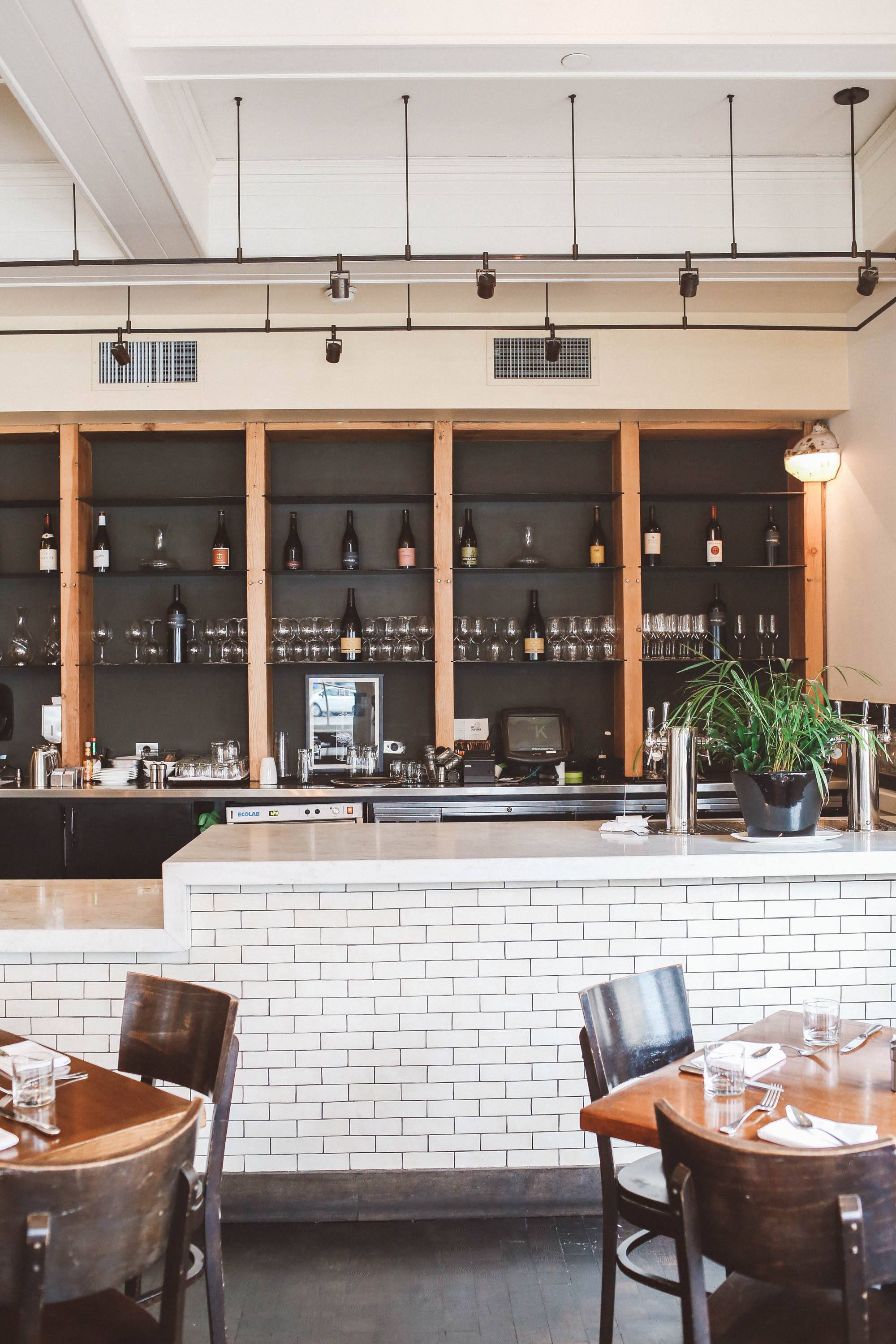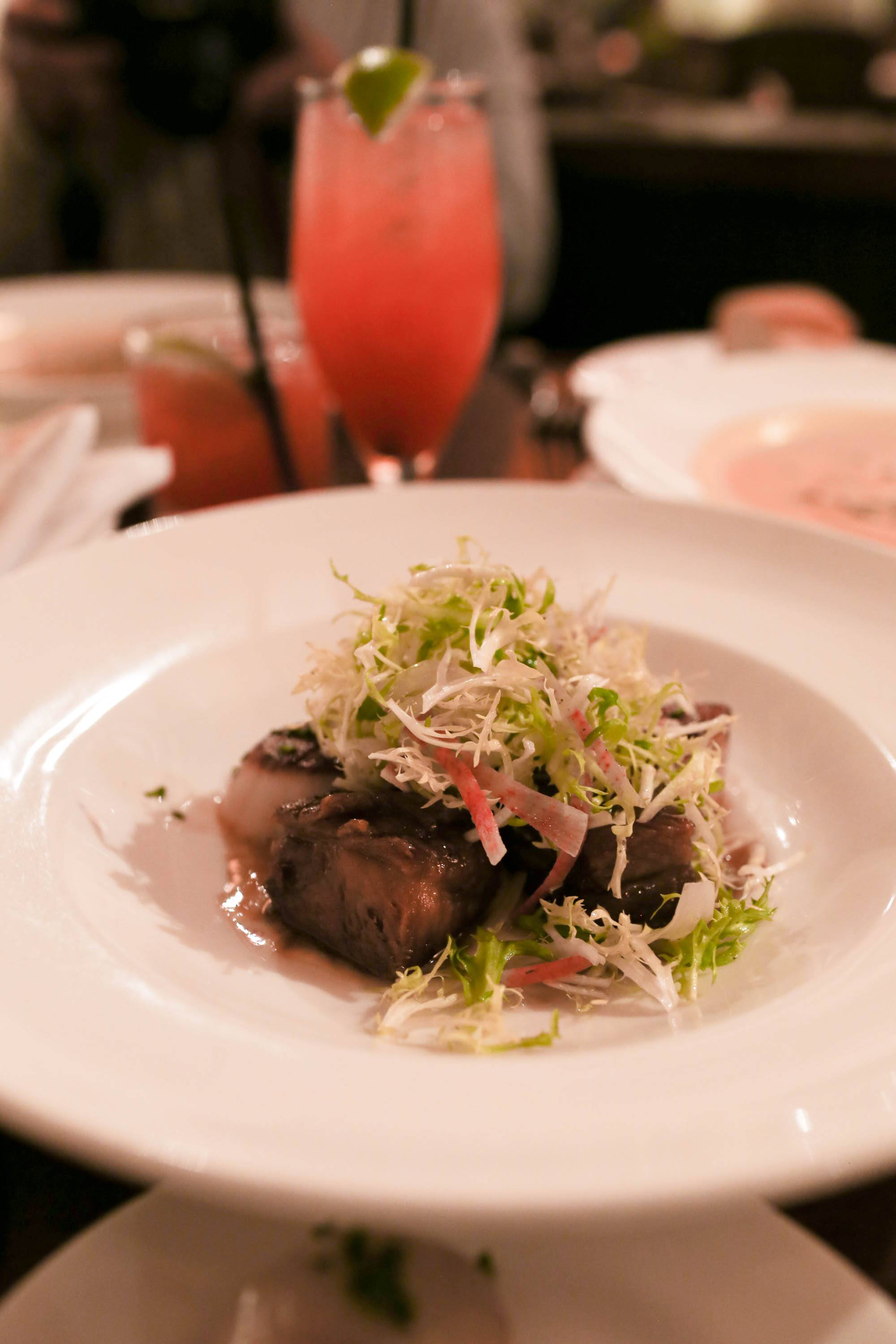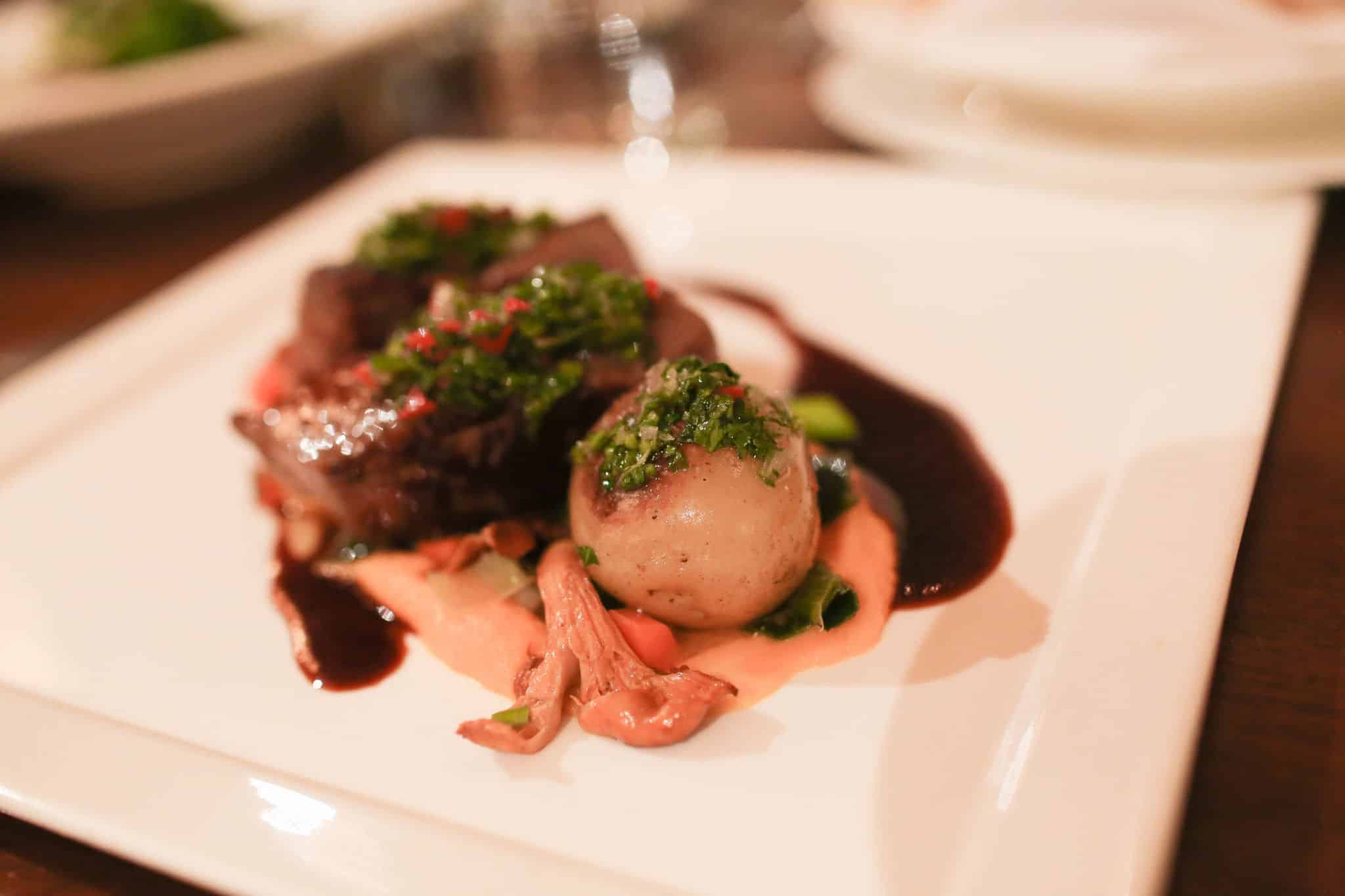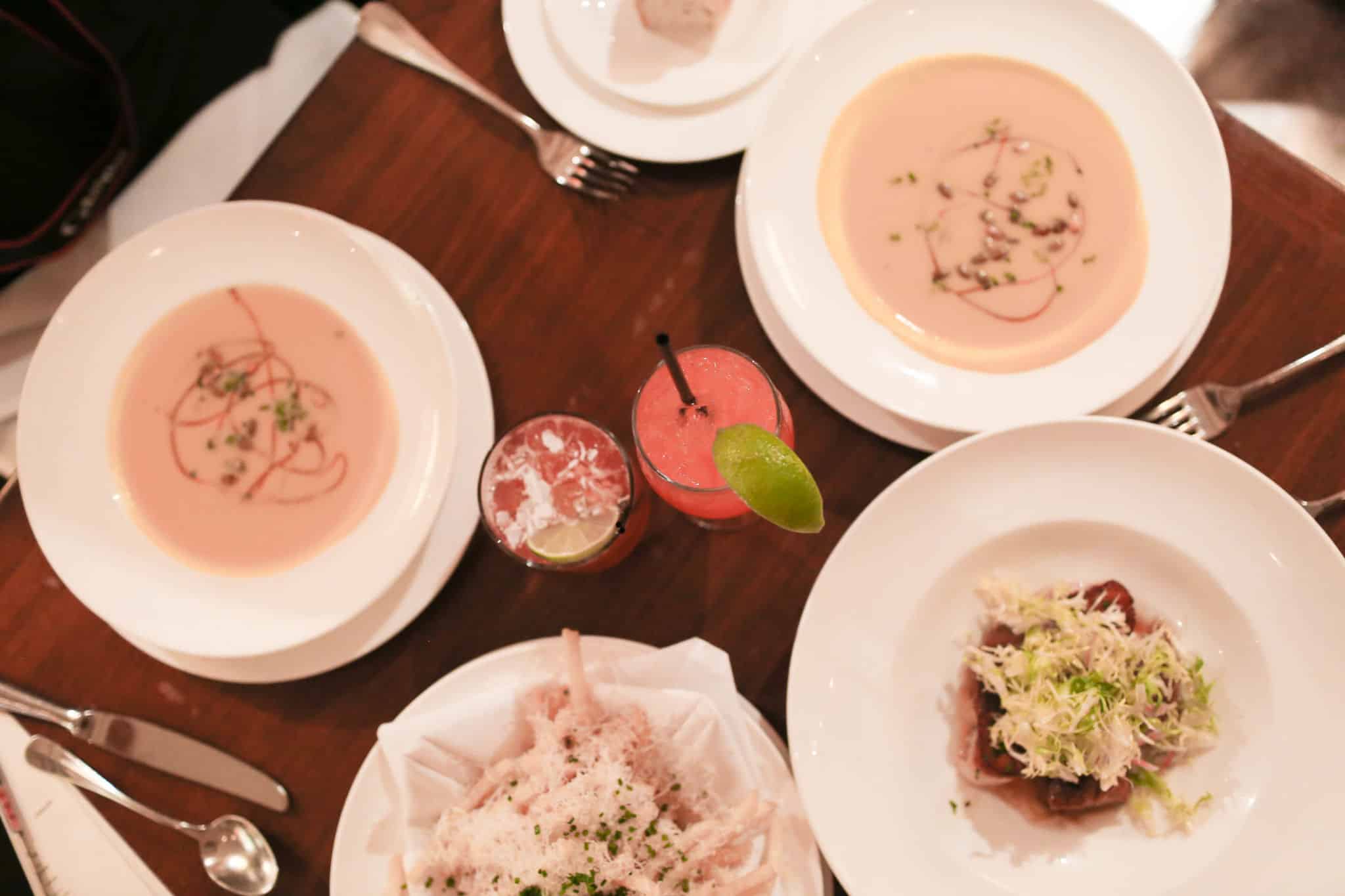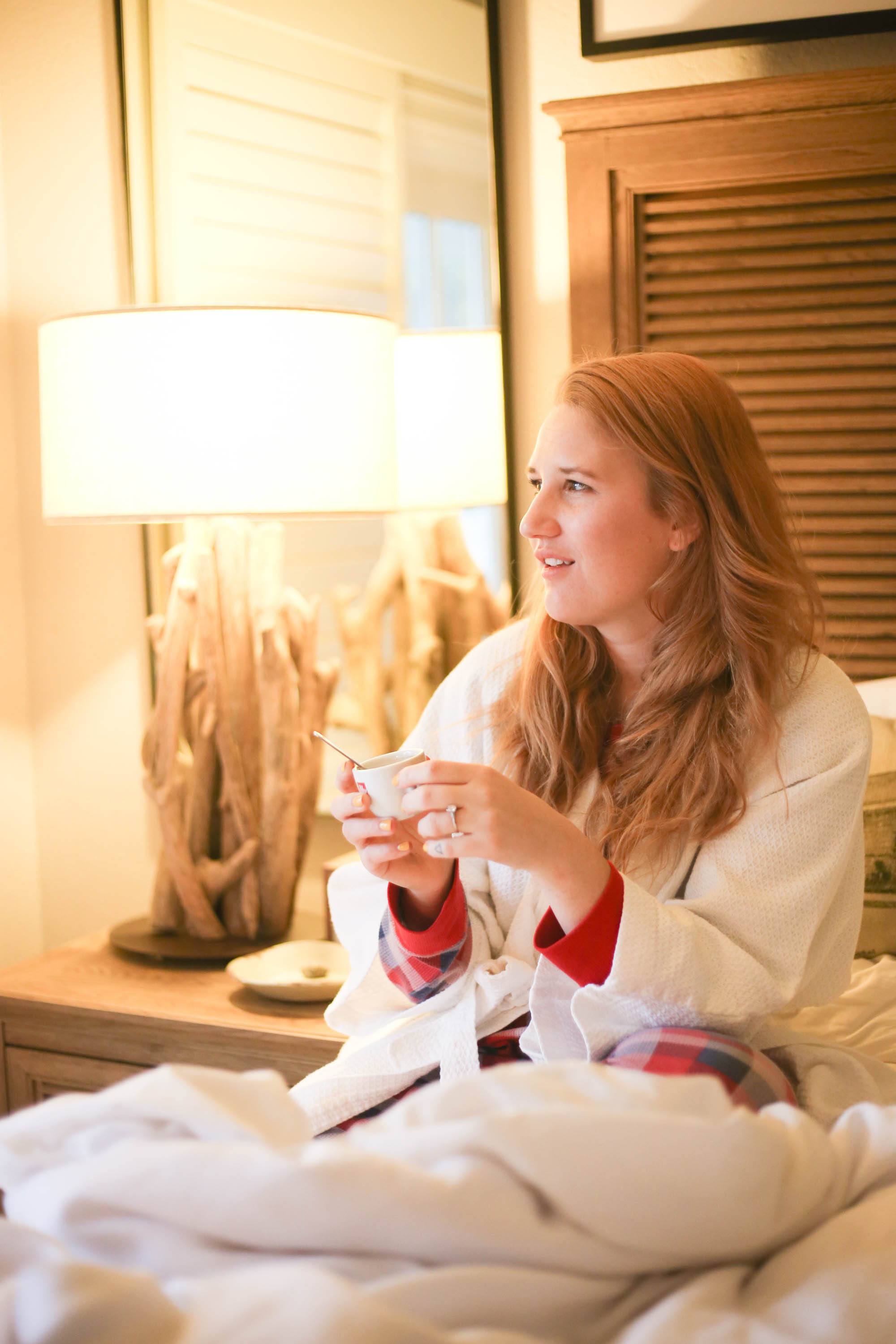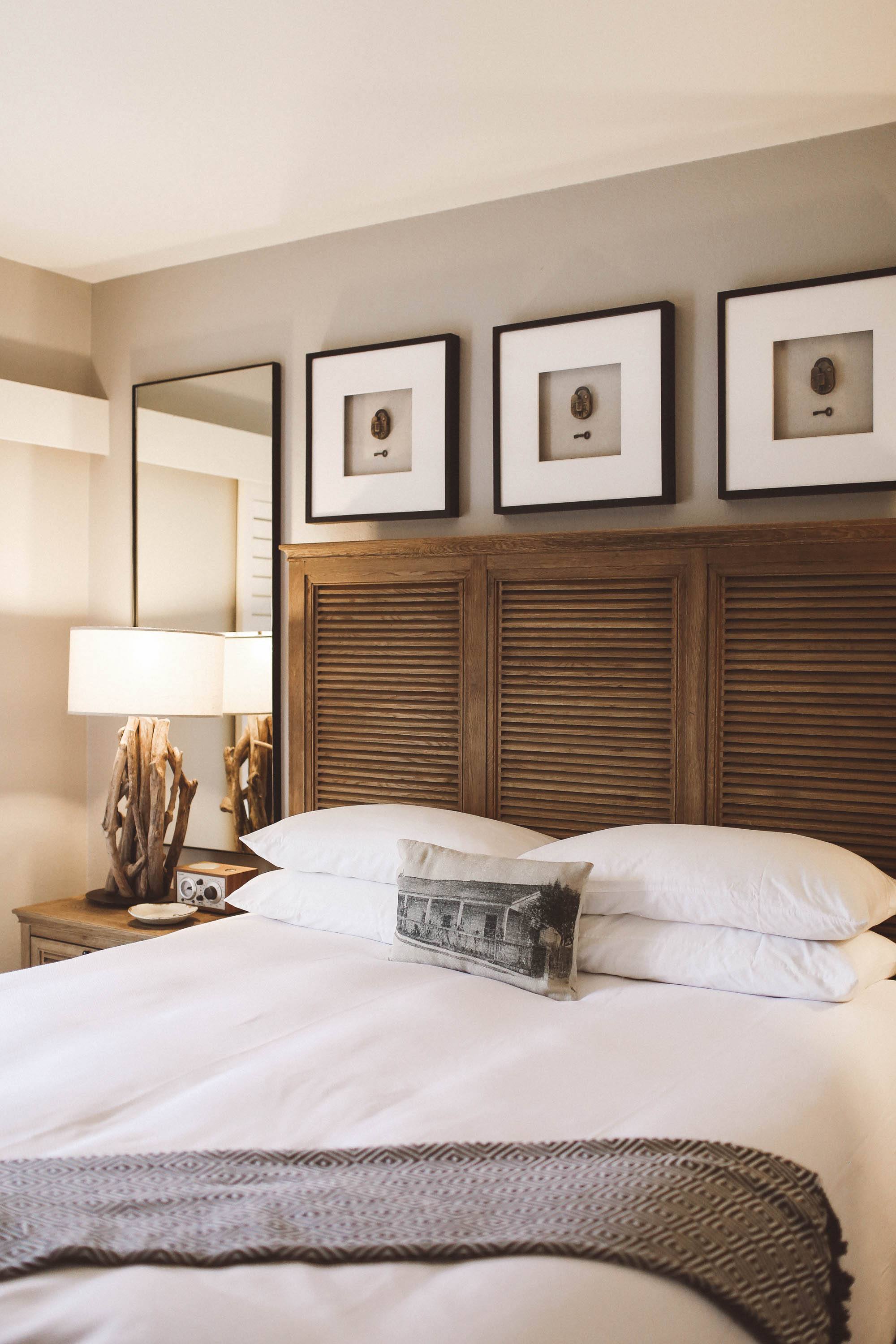 The next morning we awoke to a light rain and a sense of calm. A cup of coffee on my room's balcony was the perfect slow way to wake up. We grabbed breakfast next door at Sunflower Cafe then headed kitty corner on the plaza to Pangloss Cellars for a morning tasting… that turned into almost 3 hours! Pangloss sits on a corner of the Sonoma Plaza and has huge, beckoning windows. I've always walked past on busy summer weekends, but today, it was slower. Justina and I settled into cozy armchairs that overlooked the plaza. Old meets new decor made the entire place feel like you were in a library, but with a lot of bites and wine. Make sure to swing by Pangloss next time you're in Sonoma, it's my new favorite spot on the plaza.
I was sad to leave, but I know I'll be back soon. That's the perk of living in San Francisco. Sonoma is a hop, skip and a jump away.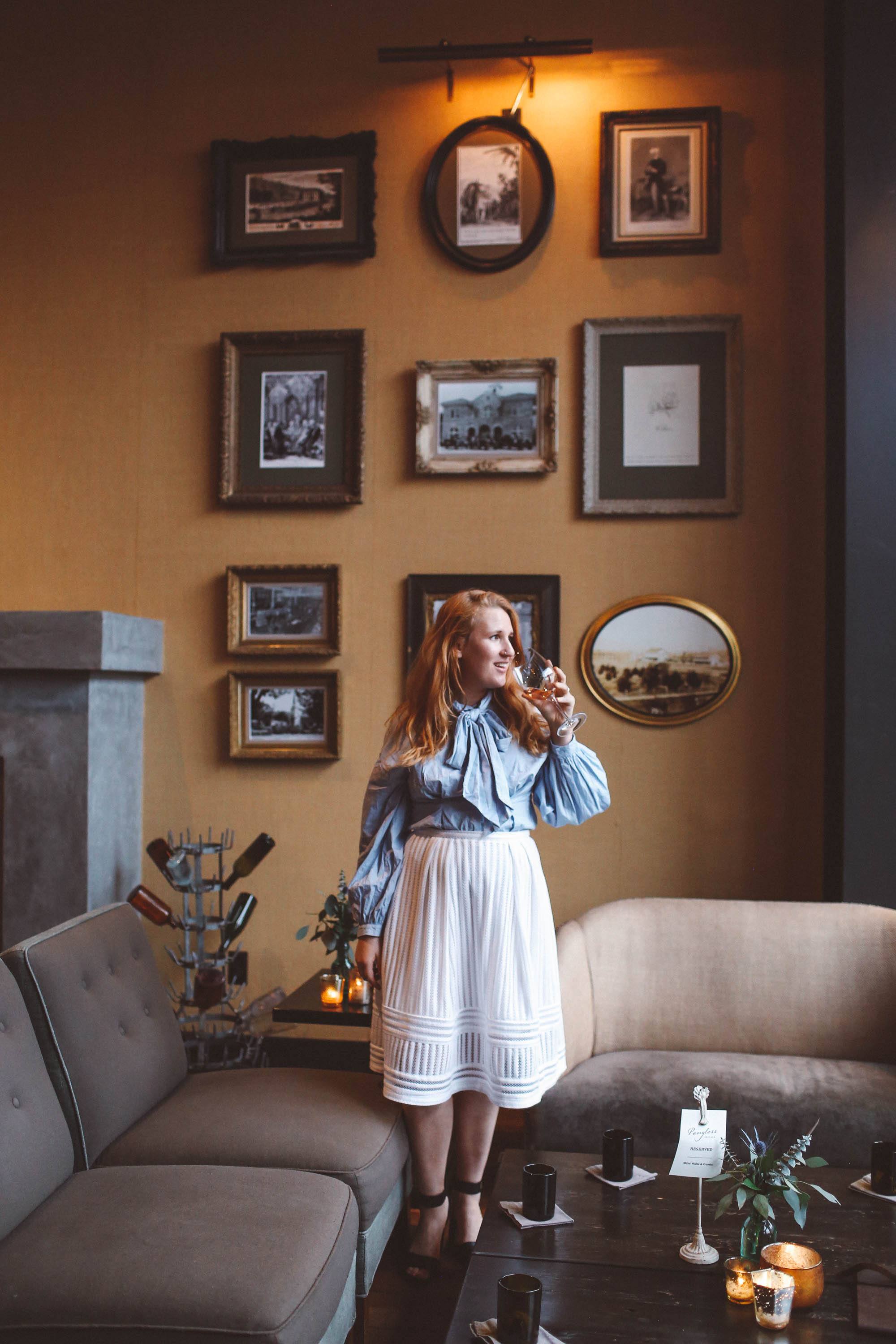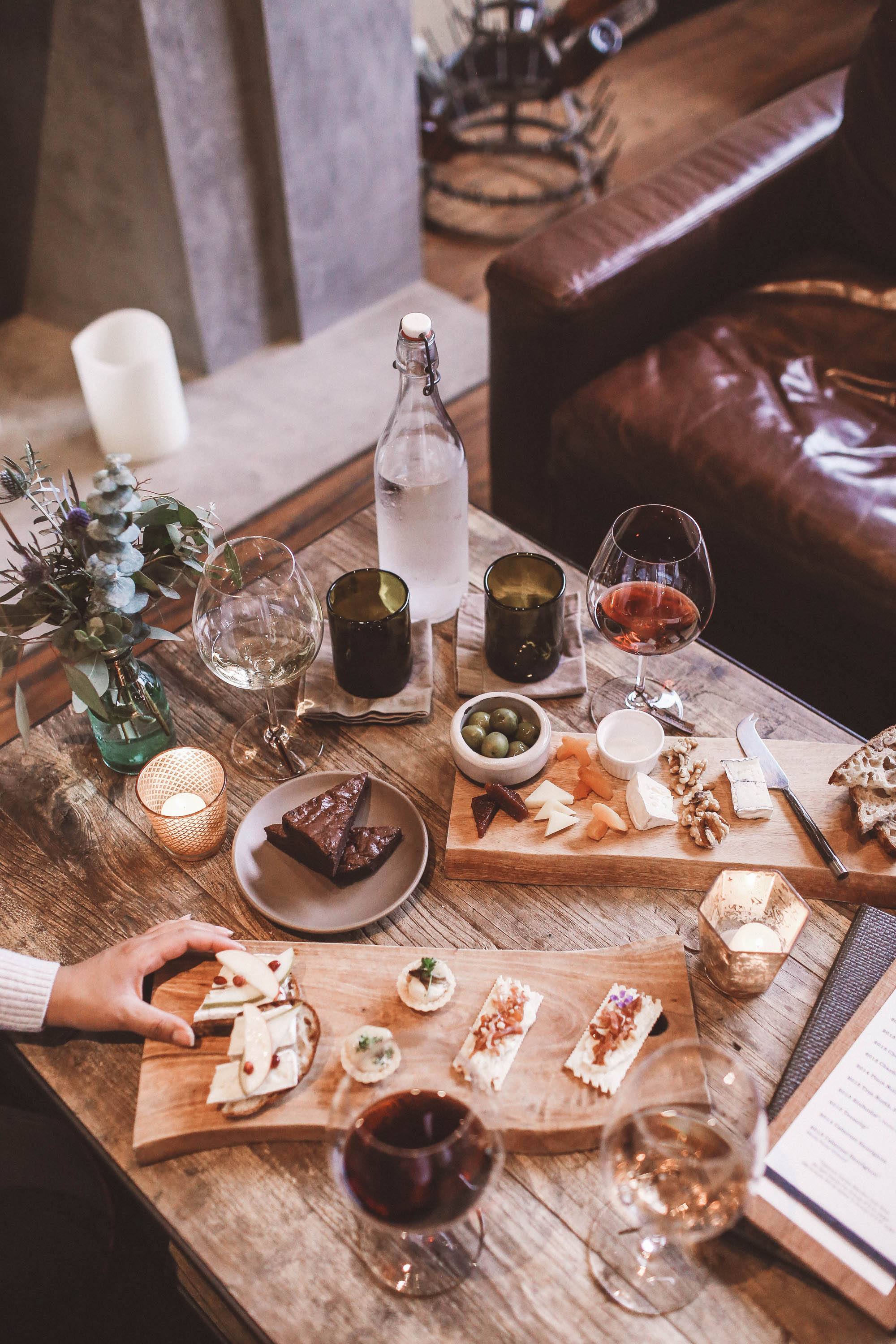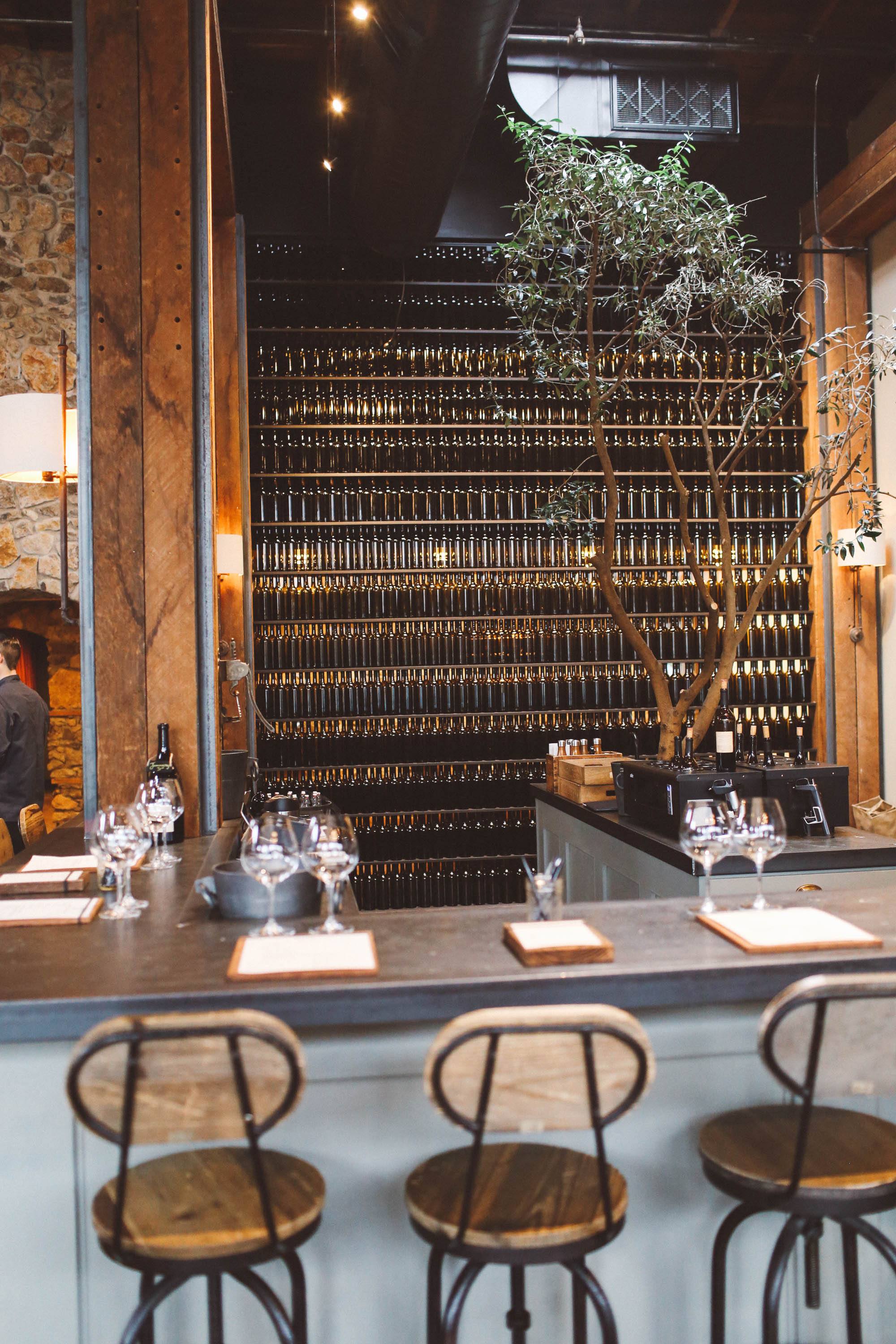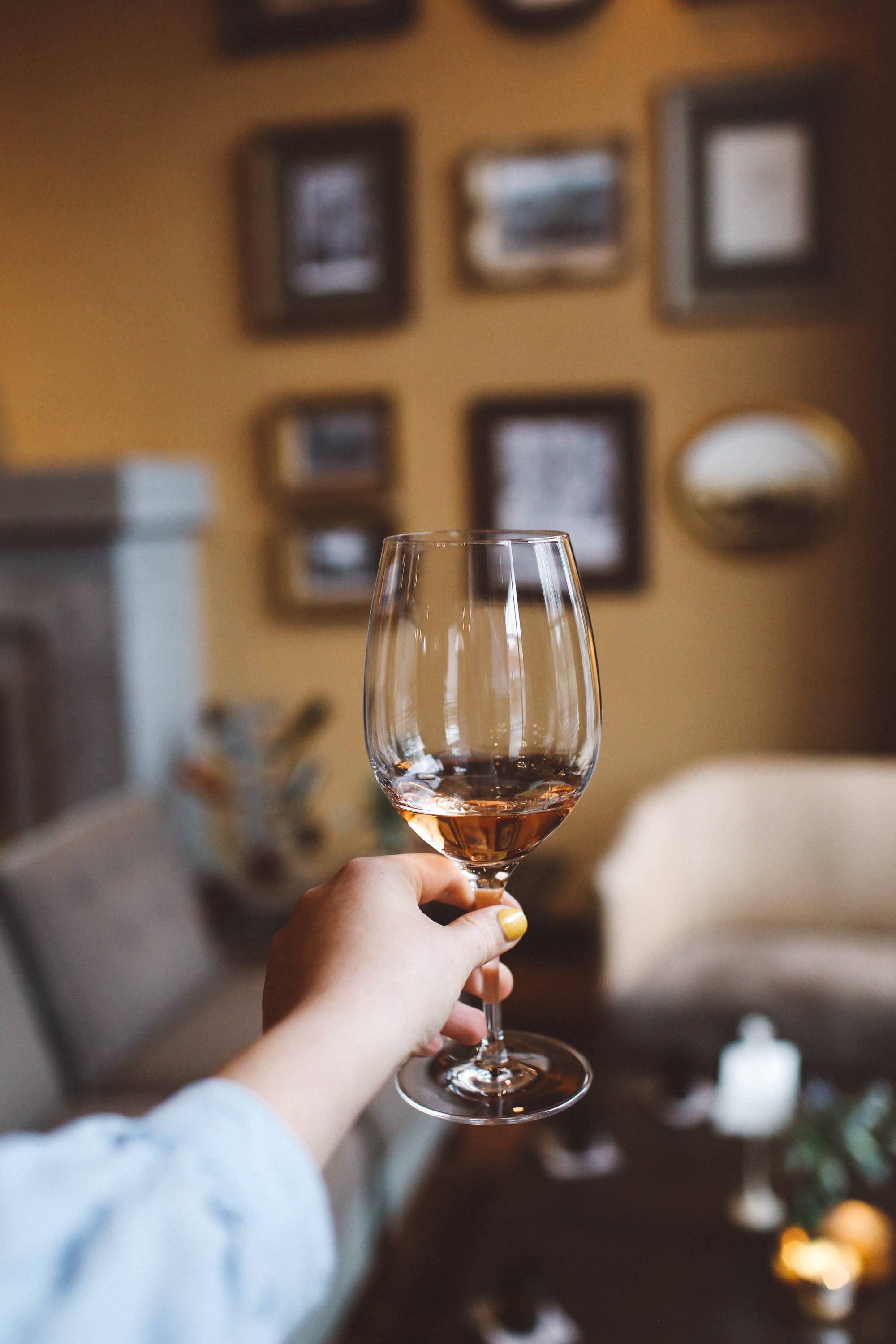 Thank you to El Dorado Hotel and Pangloss Cellars for hosting us.