Gal Meets Glam dress, vintage bag (similar), Target flats, Margaret Elizabeth earrings, vintage straw hat (similar)
The new Gal Meets Glam collection of dresses is finally here! As a lover of dresses and reader of Julia's blog, I've been eagerly awaiting the launch of her Gal Meets Glam line like a little kid on Christmas morning. When the day came, I was blown away by her designs, the way she managed to merge sophistication into everyday comfort and wear. Oh, did I mention the line is also size inclusive? She's onto something great here!
I've been on the hunt for a "forever" white dress, one that is equally timeless in style and can also last the age of time. There are a lot of beautiful white dresses in the Gal Meets Glam collection, but I was drawn to "Colleen", an off-the-shoulder cream dress that – wait for it – has POCKETS! *Mic drop*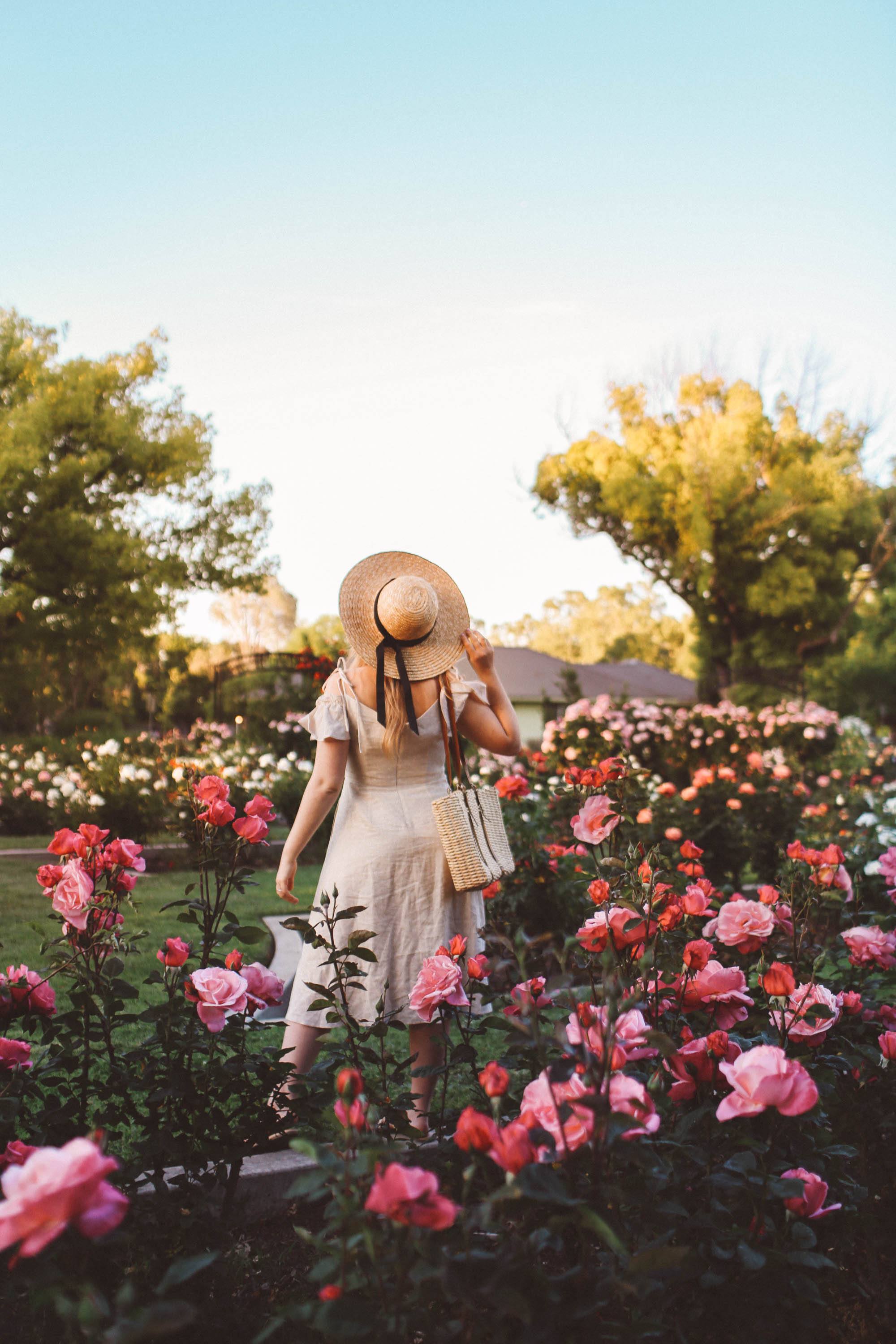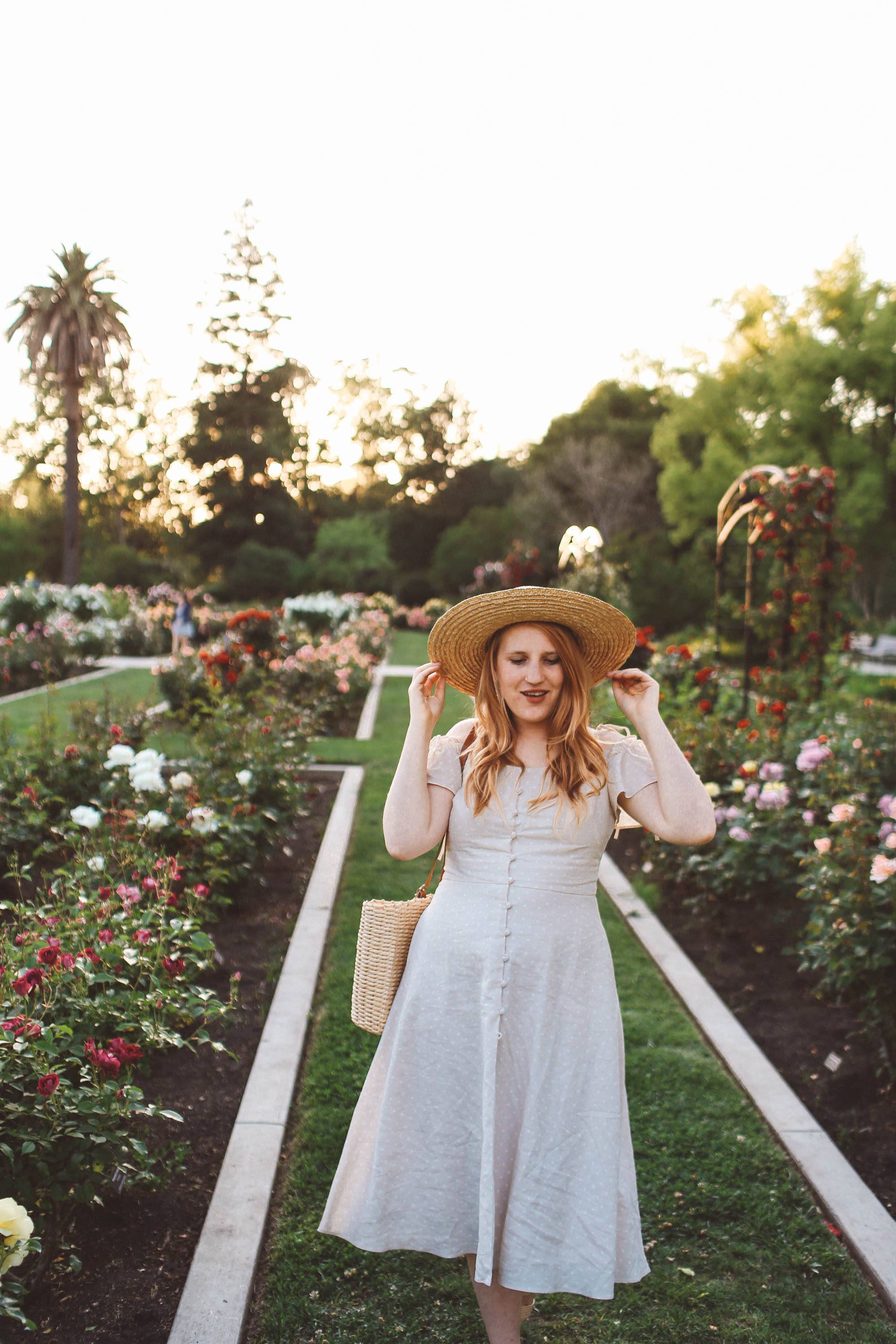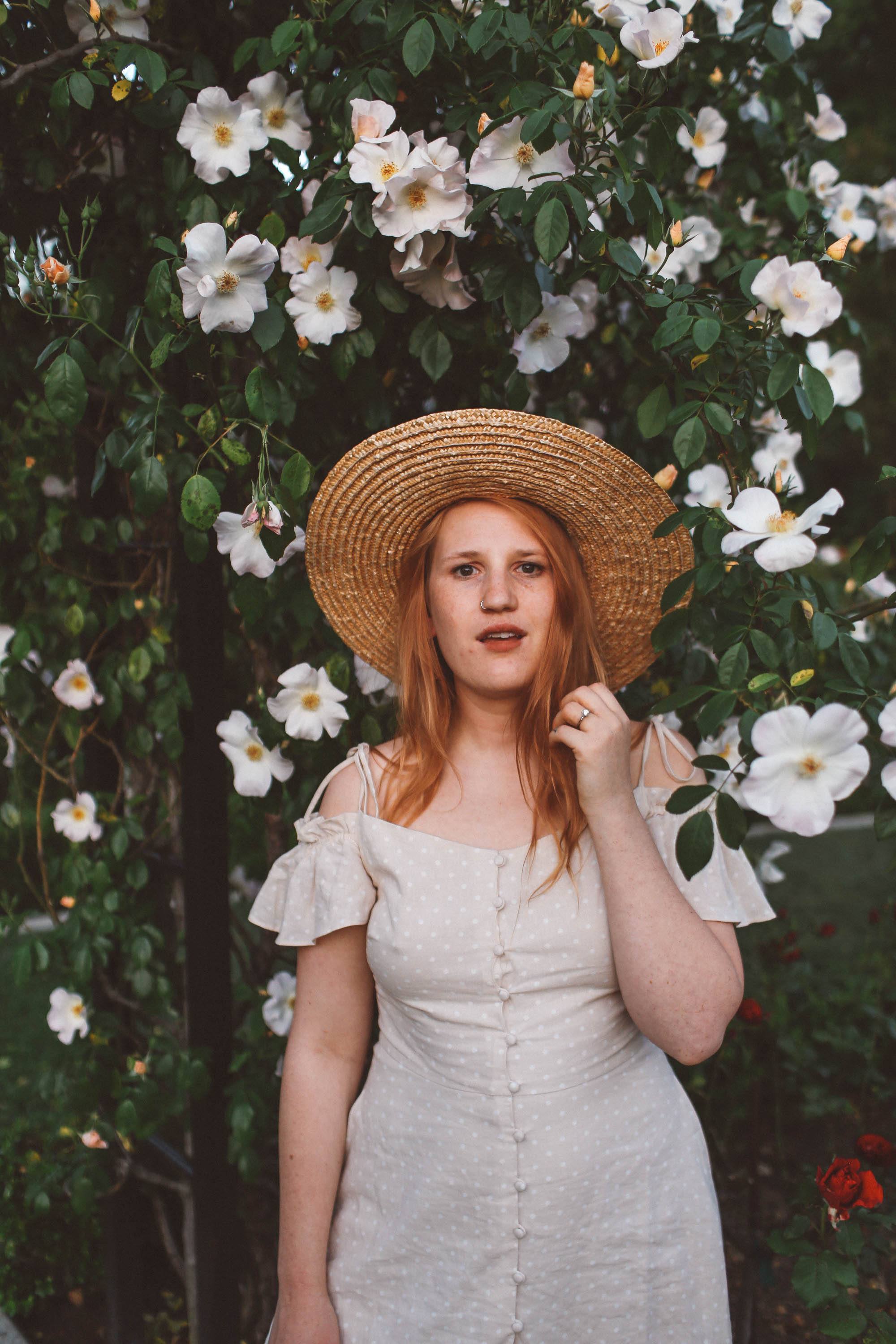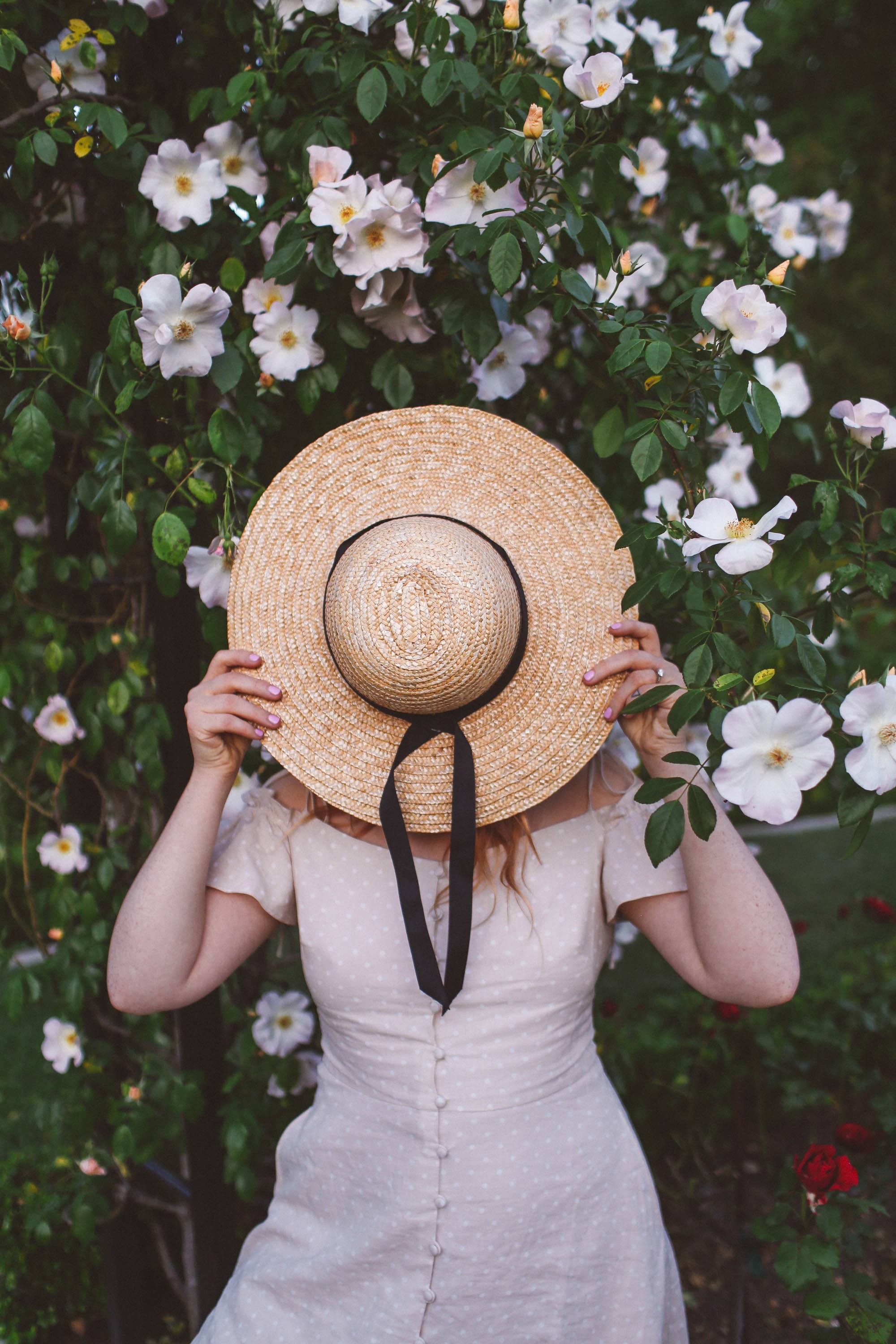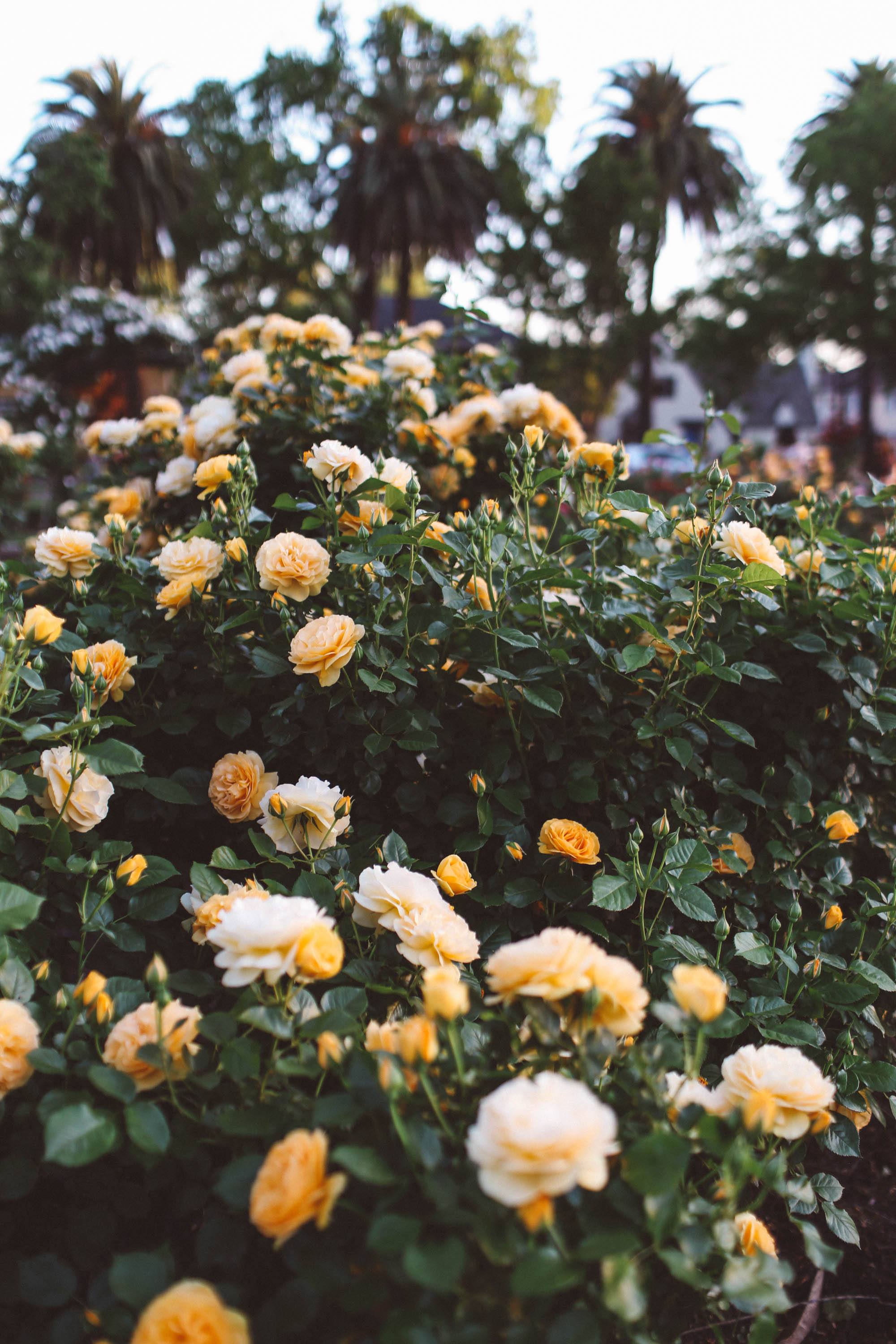 I ordered my Colleen dress from Nordstrom. You can find most of the Gal Meets Glam line of dresses on her site or Nordstrom, but some are just exclusive to Nordstrom. My dress arrived just in time to take it on a test spin for a day around Sacramento with the girls. We grabbed lunch at Zoloco in Midtown (such tasty Mexican food that is also very affordable!) and then an afternoon of mural hunting. Sacramento has some of the best murals and street art in California!
As dusk was hitting, we decided to visit the McKinley Rose Garden, a beautiful garden full of roses of every color. The night was still warm from the day, and the setting sun gave everything that evening golden glow I love so much. Summer is almost upon us, and I'm here for it!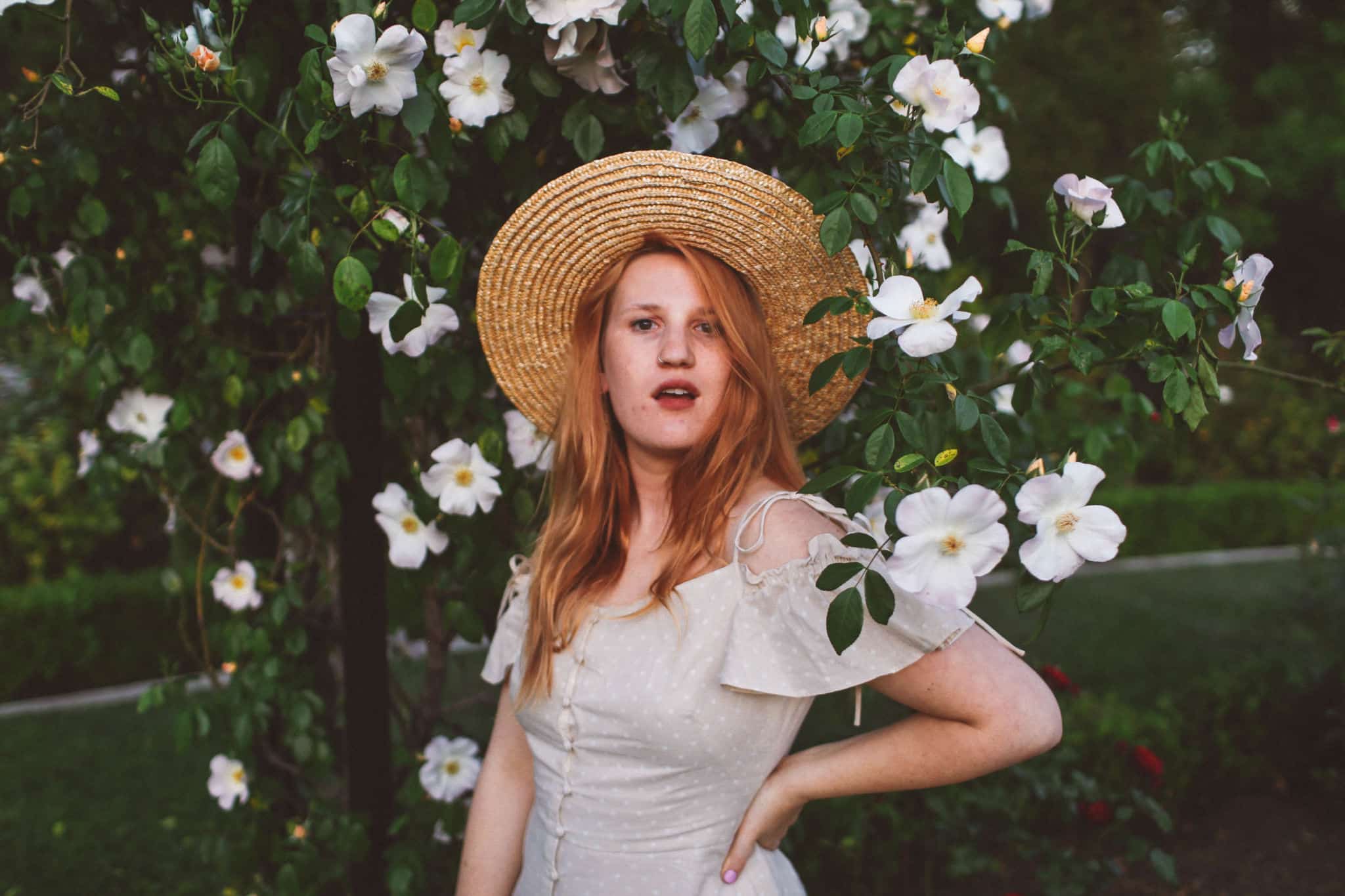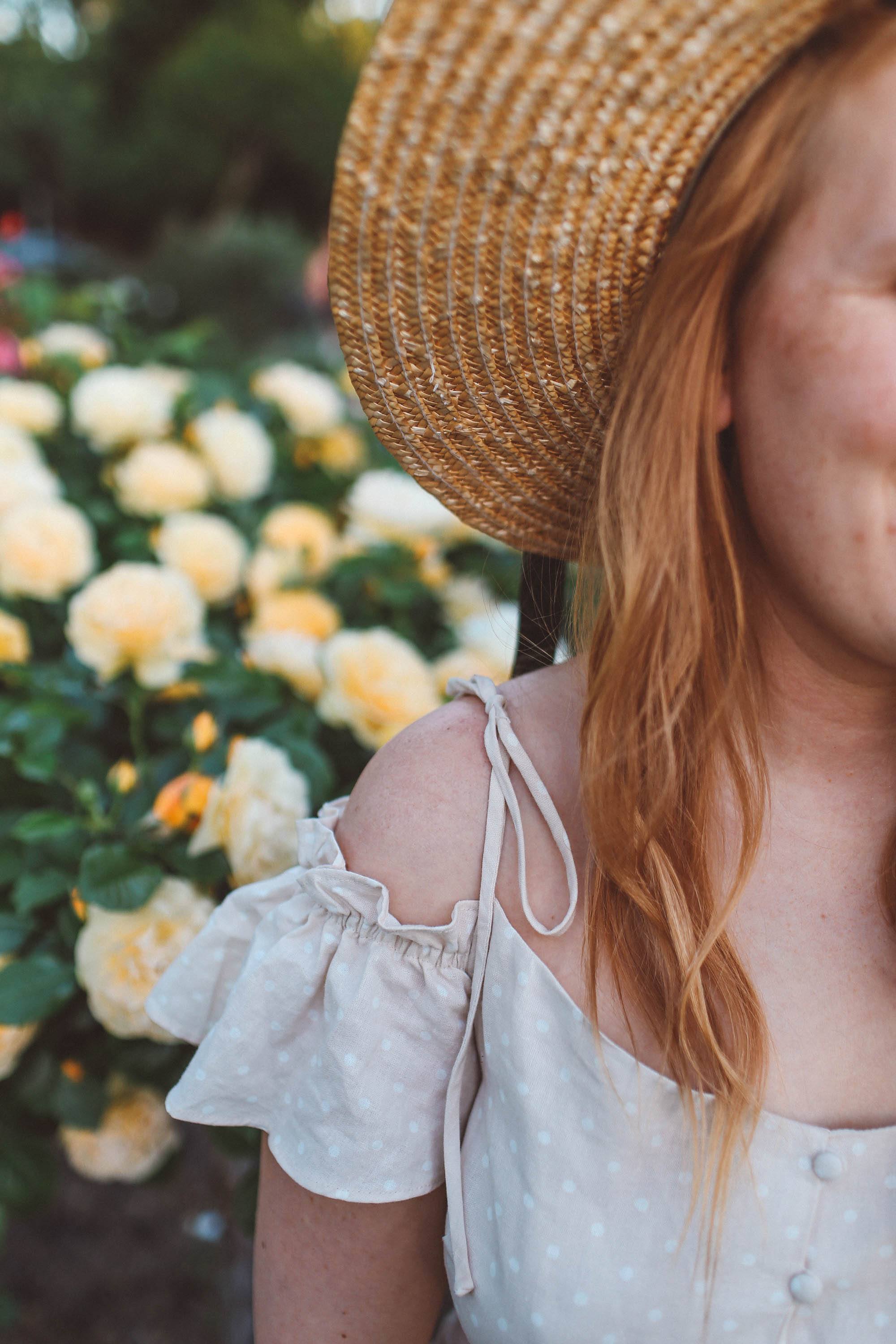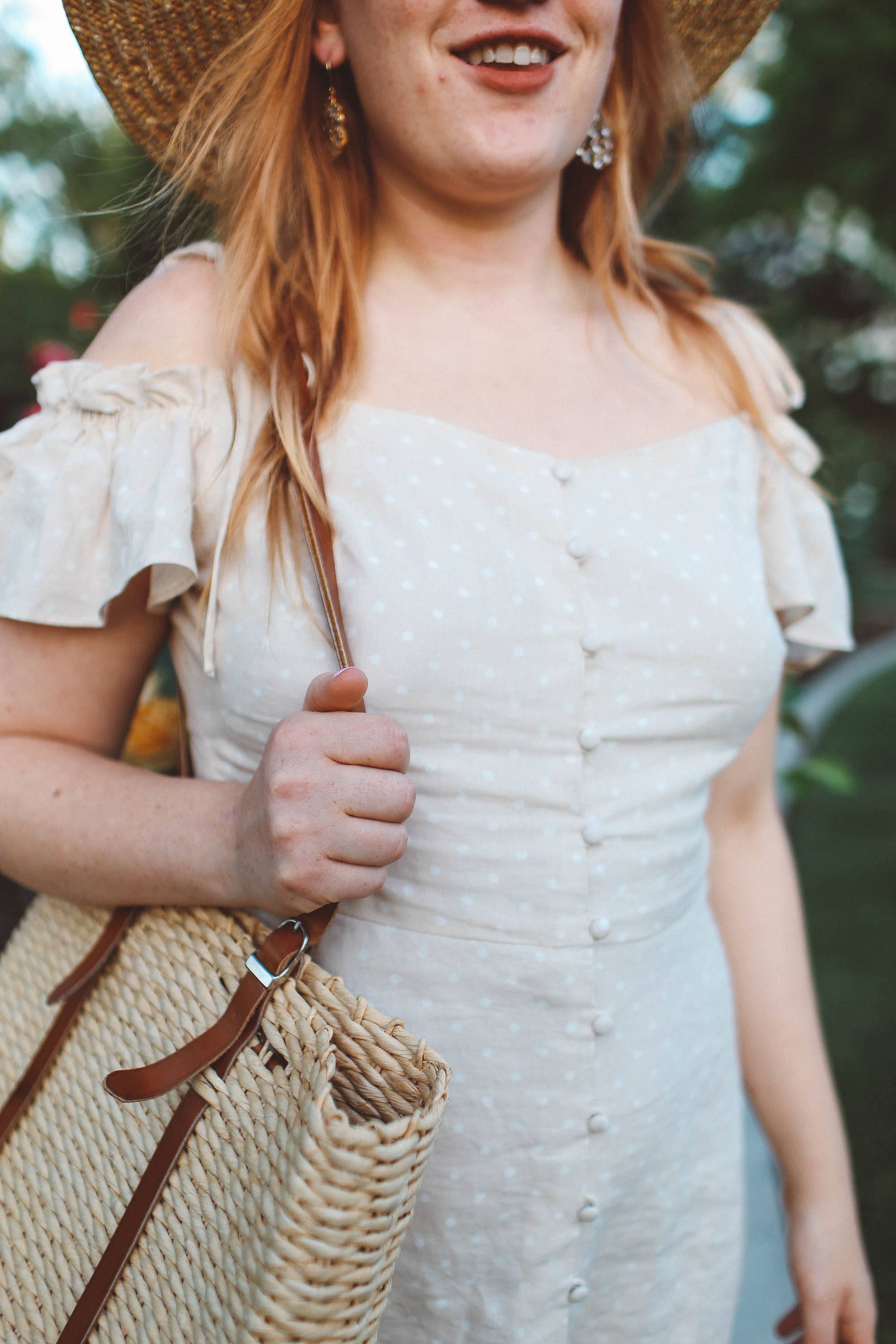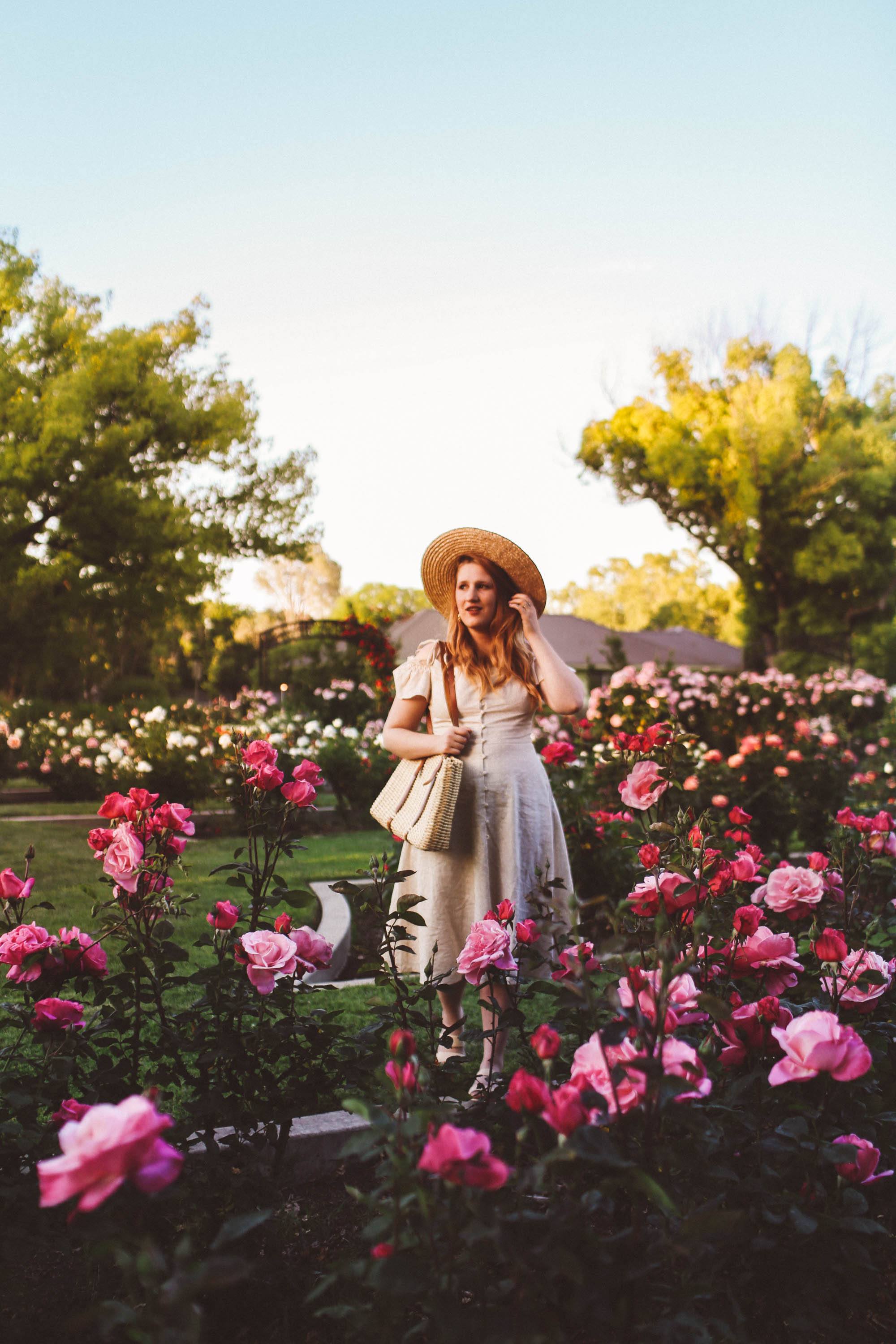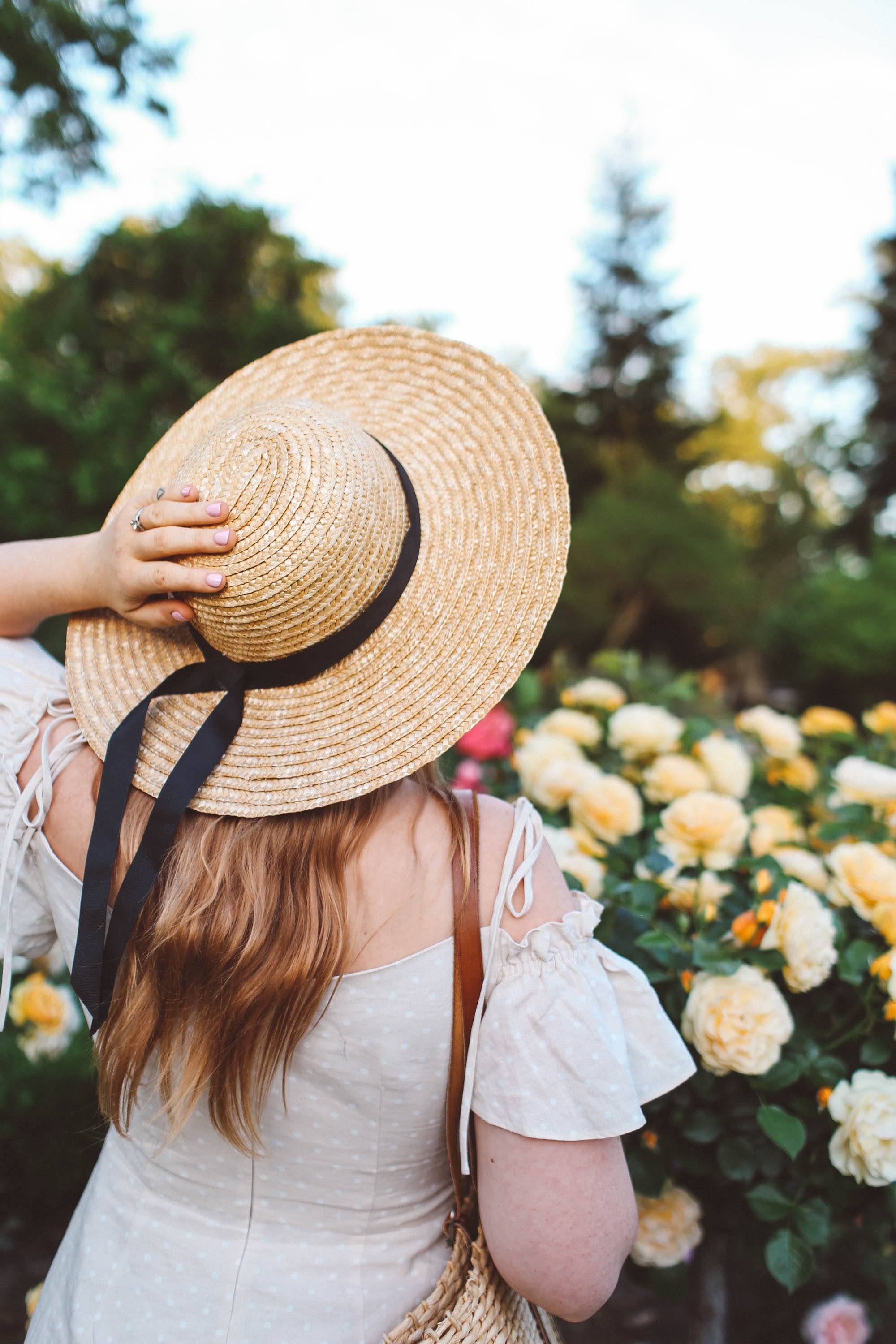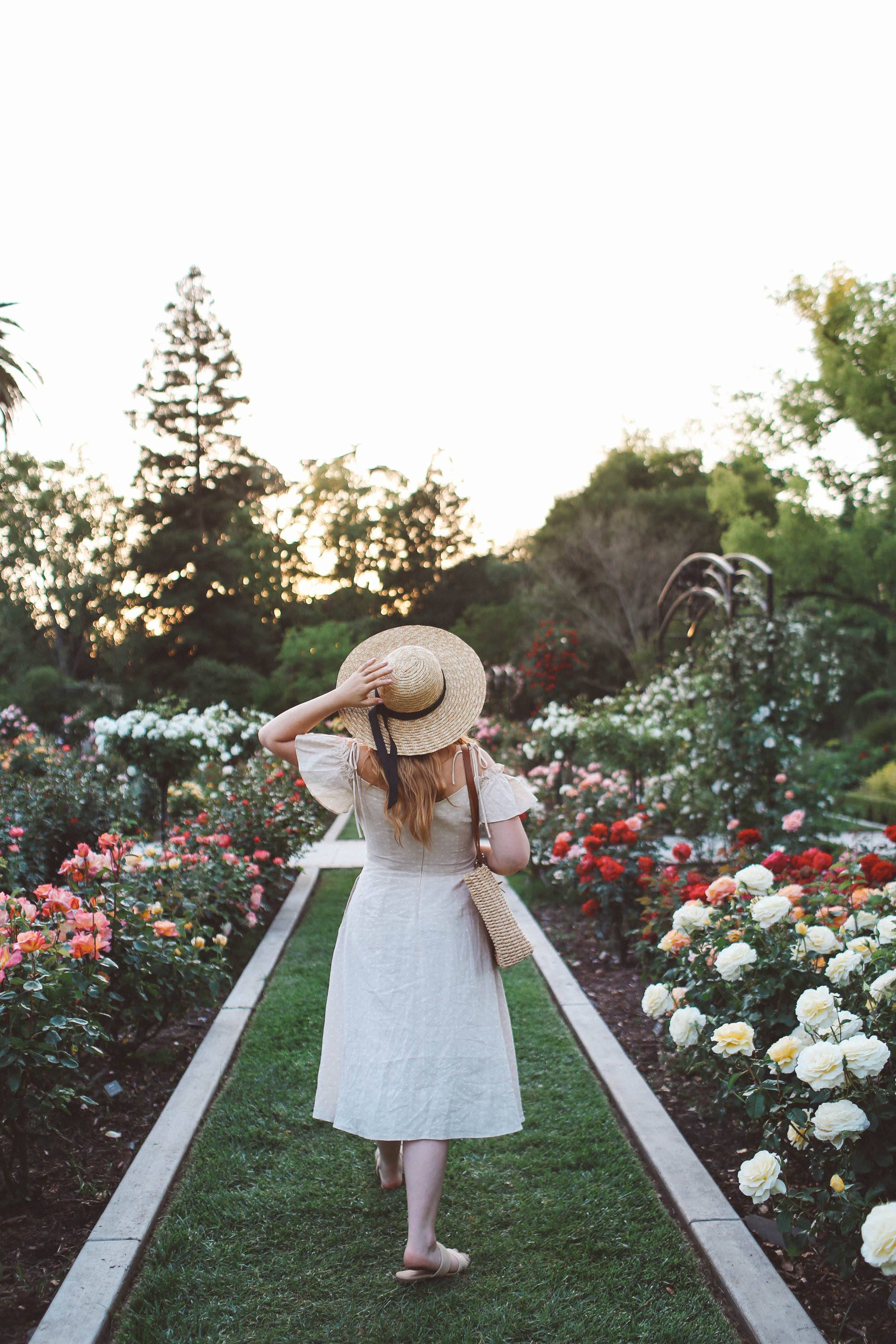 I grabbed a size 10, which is true to size. It fits great, minus the straps. My shoulders are a bit too narrow I think, so I'm taking my dress to my favorite local tailor to have them moved in just a bit so the dress fits my body 100%. Word of advice: never be afraid to tailor your favorite pieces! Bodies are so different, there is no way a brand can make an item of clothing that fits everyone 100% perfectly.
While I usually don't purchase dresses at a $168 price point, I thoroughly believe that any of the Gal Meets Glam line of dresses are great investment pieces. As a fellow dress lover who also happens to travel a lot (like Julia does when operating the Gal Meets Glam blog) all of her pieces really speak to me. I already know it'll be a struggle to not spend all my monies on each new collection of dresses in the coming months.
Which dress is your favorite?