The day I saw the Galentines Day episode of Parks and Rec all those years ago was the moment I fell in love with the idea of a Galentines Day. For those of you who aren't familiar, it's a day leave the men at home and hang out with your ladies, celebrating each other and your friendship! [Watch the scene here.] On Parks and Rec they go out for waffles, but when I Justina, Zoha and I threw ourself a little Galentines Day celebration this past weekend, we grabbed coffee and wandered around the Marina here in San Francisco.

Dress // Lee & Lane c/o    Heels(old)// Target     Necklace // Style Nut c/o  
Teardrop Bangle // Margaret Elizabeth     Orgiami Cuff // Isharya c/o
I don't get over to the Marina all that often, but I always have a good time when I do. It's flat, always sunny even when my area of the city is foggy and has tons of great coffee shops, brunch spots and stores. So, on our Galentines Day, we each got dolled up and met at Wrecking Ball coffee – they're famous for their pineapple wallpaper that I really, really want in my hallway. After getting caught up (Justina just moved into a new place close to me!) we wandered up the street to a cute corner flower shop. A girl can never have enough flowers. We eventually ended up at Sugerfina and I walked out with Jamaican Rum Snowball candies that lasted a mere 24 hours once I brought them home. That's what happens when you live with a boy.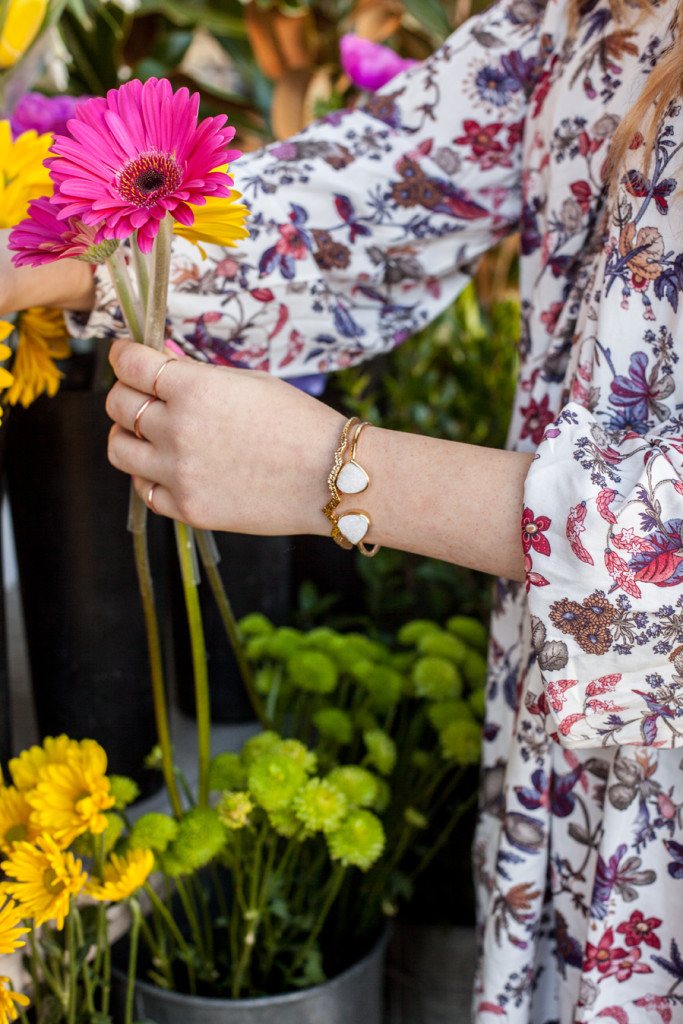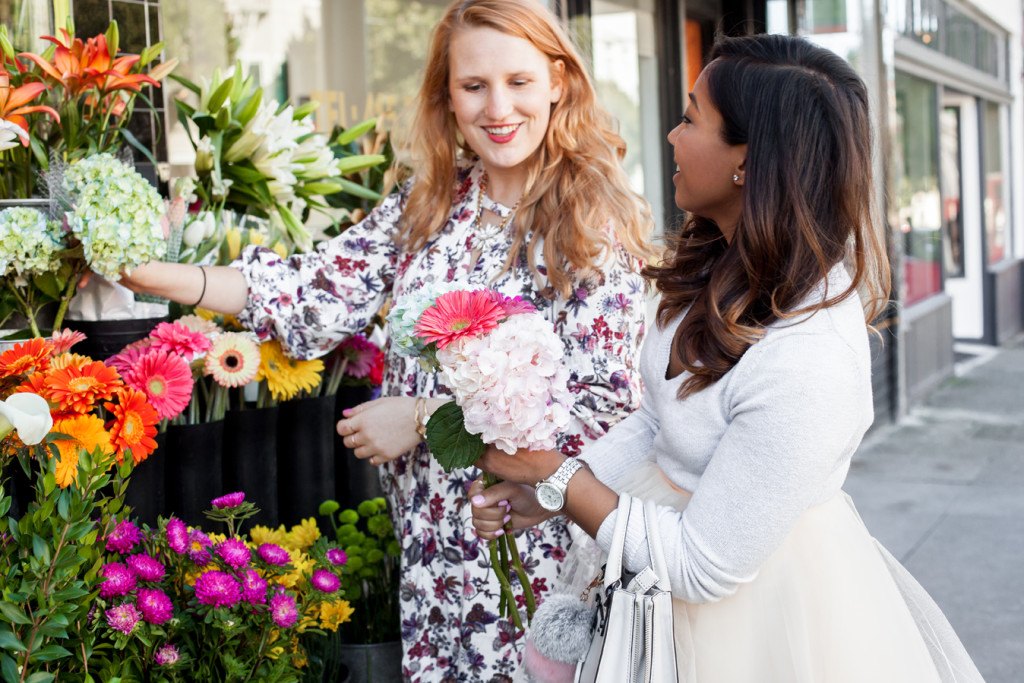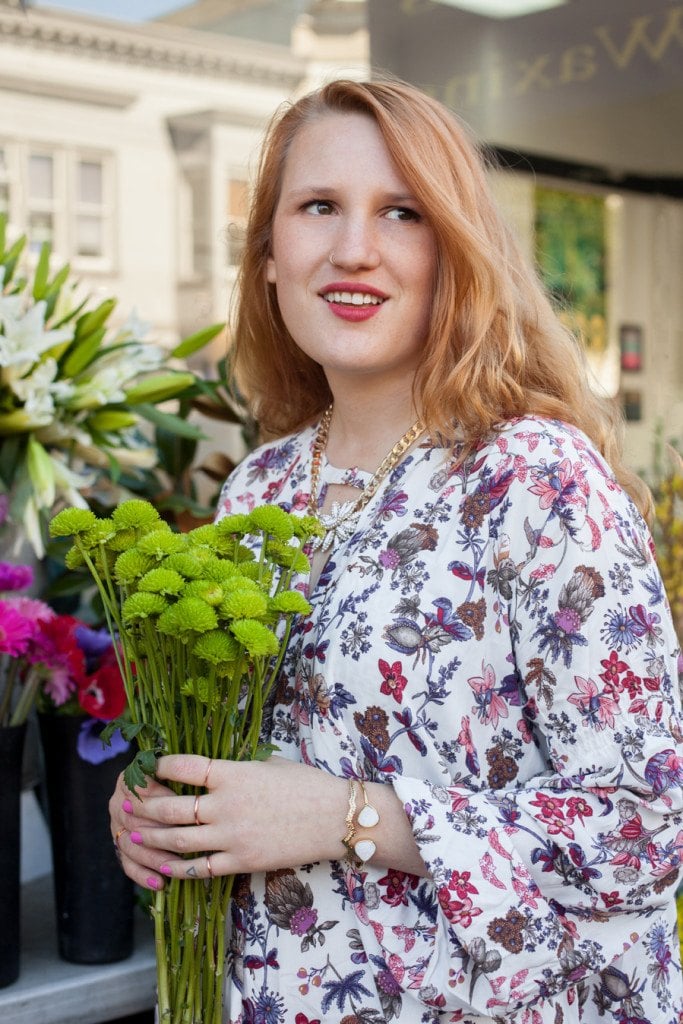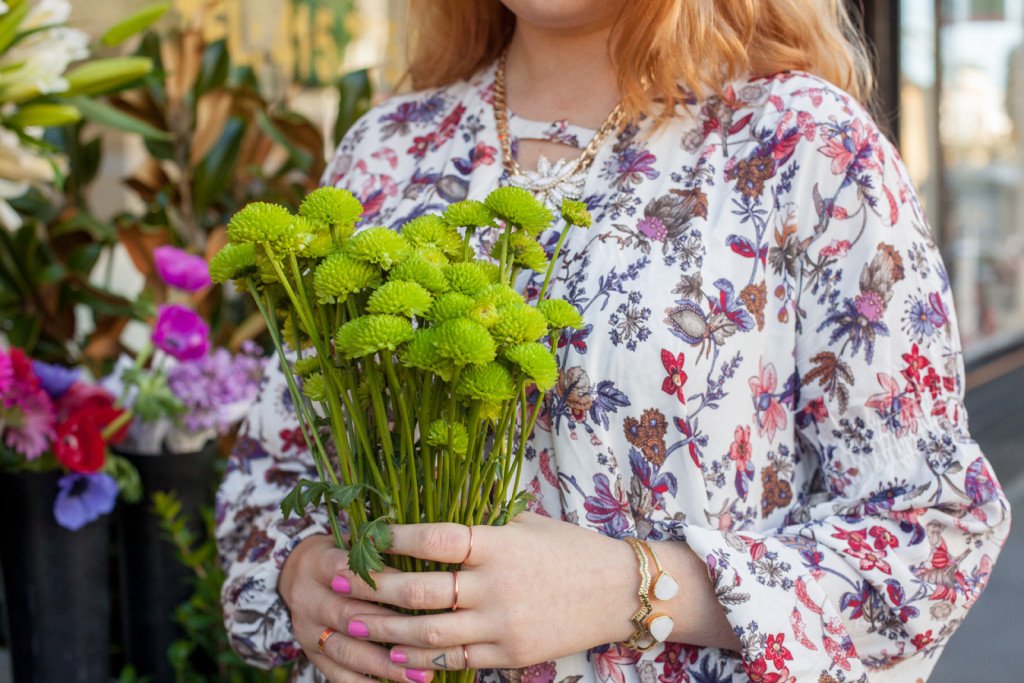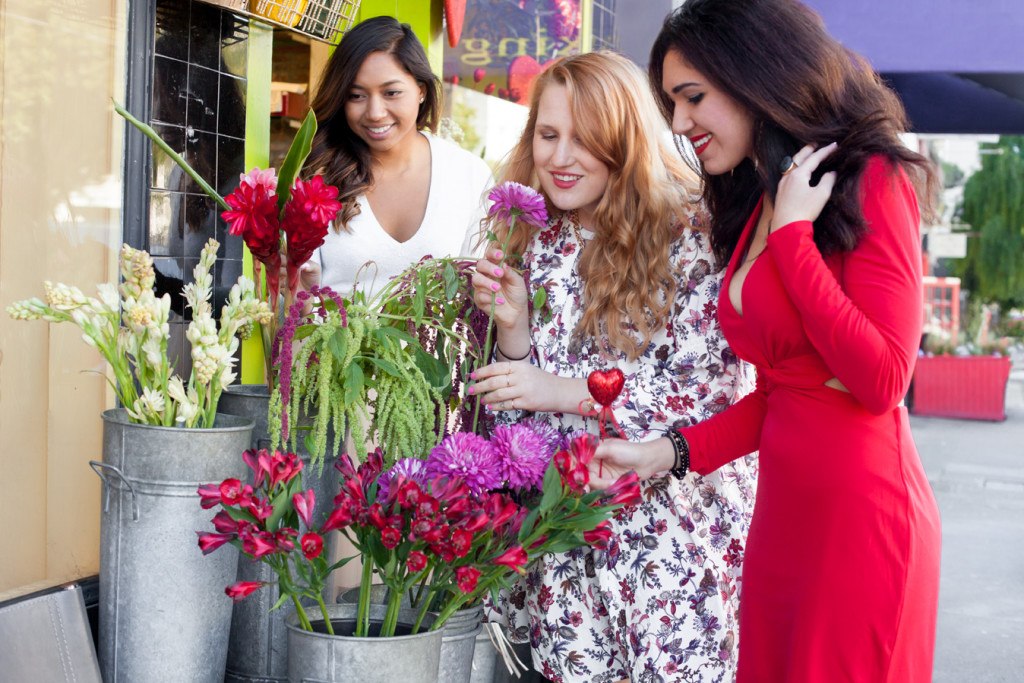 The weather was AMAZING that day – a high of around 70, which is really rare for San Francisco winters. I loved wearing my new Lee and Lane dress and walking around the neighborhood, soaking up the sun. This dress is awesome because it's so flowy and comfy, yet the pattern and long sleeves makes it look more dressed up. I usually am too chilly to wear dresses in the city during the winter and was so excited to pop this on! I wore my StyleNut necklace and paired it with my trusty Margaret Elizabeth teardrop bangle and this new bangle from Isharya that reminds me a bit of a lightening bolt. Maybe that's just because I've been re-reading Harry Potter.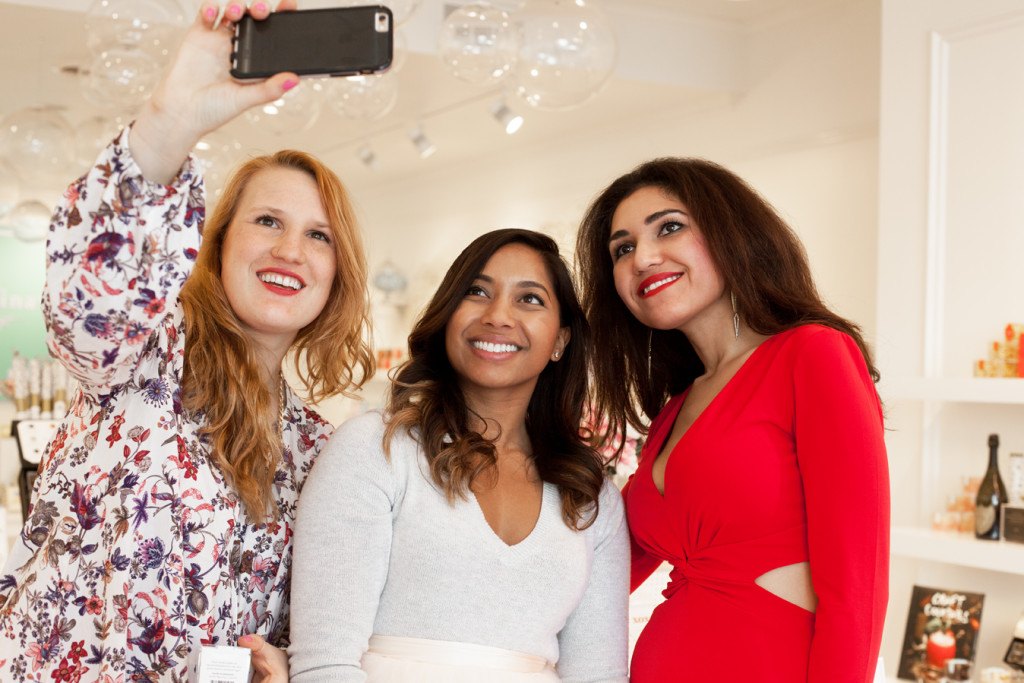 I had a great Galentines Day with my local blogger gal pals! First, go check out Just In a City and Posh To Ganache to learn more about Justina and Zoha's blogs. Then, leave a comment below with what you're doing (or did!) for Galentines day!
SHOP MY LOOK
Dress // Lee & Lane c/o    Heels(old)// Target     Necklace // Style Nut c/o  
Teardrop Bangle // Margaret Elizabeth     Orgiami Cuff // Isharya c/o
Images by Rachel Cliffe Photography + balloons from Balloon Man Online