Hello fashionistas! Today I'm doing an honest Chicwish review. I'm sure you've seen Chicwish clothing ads on Facebook or your favorite fashion blogger's Instagram. I personally have been swooning over all the feminine styles.
In this mini-haul and review, I'll be sharing my thoughts on if Chicwish makes clothing that is good quality, as pictured, share sizing thoughts and order time. This NOT a sponsored or gifted in any way, my Chicwish reviews are 100% honest! Let's go!
>>> find me on Instagram @thewhimsysoul for daily fashion inspo!
Chicwish Reviews 2019
I ordered a pretty, fluffy dress from Chicwish once last June, but other than that, my experience with them is pretty limited. To be honest, I returned that first dress because it was too small on me, but I chopped that up to needing to size up (my error, not theirs!)
This time around, I picked out two tops and 3 skirts to review. Chicwish skirts always look so dang cute, and I'm low-key obsessed with midi skirts, so I had to try some out. (I do wish I ordered a Chicwish dress to review as well – hindsight!)

I want to start out by saying I was a bit wary about ordering $250 worth of clothes because I remembered my dress last year taking WEEKS to arrive and Chicwish doesn't have the best return policy out there. (More on that below) And it turns out… I was right to be wary.
My order arrived pretty quickly, which was surprising. I ordered the last weekend in July and it arrived August 5th. BUT, this was only 1/3 of my order, with 2 tops and 1 skirt. It took WEEKS for the other two skirts to arrive. WEEKS. And the last one never even came so I can't include it.
Here's what I got:
I put on the bow top. It's clearly too big. I ordered a Large but I think I could have worn a small. It was really hard to tell if it was accurate to the photos online because it was so large on me. I normally wear a size 12 / Large, so I wasn't expecting such a sizing issue there.
Next up, the ruffle crop top. It took me a hot second to figure out how to put this one on, but it fits well and looks really great with high waisted skirts. What I didn't like was the fabric, which is 100% polyester. It arrived wrinkled and I know from past experience with 100% polyester fabrics, it's hard to keep it from getting wrinkles throughout the day. Other than the fabric, it's really cute and fits well.
Last up was the skirt, which I was the most excited for, but ended up to be the most disappointing. There is something seriously wrong with the inner lining on my skirt. I *hope* it's a one-time factory error as it's sewn incorrectly and hence makes the skirt look REALLY lumpy and awkward. See the photos below. I can't endorse this skirt.

Chicwish Return Policy
Refund to original payment: Receive a refund back to your original payment method when you use our USPS return label or your own shipping method. Returns must be requested within 30 days (calculated from the date you receive your order) to be eligible for a refund. If you choose to use our pre-paid label and return 1 or 2 items, the $7.9 price for the label will be deducted from the refund or credits issued for your return, and if you use our pre-paid label to return more than 2 items, the $12 price for the label will be deducted from the refund or credits issued for your return.
I returned the late skirt before it even arrived and was still charged $8 to return it on TOP of the additional $8 to return the rest of my order.
Chicwish Promo Codes / Sales
You don't need to fork over your email to get flash deals, there will be a little bar at the top of the page letting you know about what discount codes/sales are happening!
Other Chicwish Reviews
The Chicwish reputation is good on Instagram, so I was surprised to get a totally defective skirt, and a top with such a sizing gap. In terms of Chicwish reviews BBB (Better Business Bureau), they have an F grade, which is NOT good. Most complaints are around poor clothing quality, late shipments and not issuing returns.
Conclusion
I'm not sure if it's a one-time thing or not, but based on my order, I would be really hesitant to order from them again.
My order was broken up in batches and late
I wasn't notified of this lateness until I reached out to Customer Service
One skirt was defective & unwearable
The general quality is poor with faulty stitching
I'll keep you posted on how my return process goes, but I'm already mentally preparing to have to call my credit card company to get a refund if the BBB complaints are any indication.
UPDATE: I did get my refund but it took close to 2 months.
Based on this order, surprisingly, a Chicwish vs Shein battle would make me pick Shein, which honestly is even surprising to me because I ripped Shein during my review video.
Have you ordered from Chicwish? I would LOVE to hear your thoughts below! Did you have the same experience or do you love them and I should give them another chance?!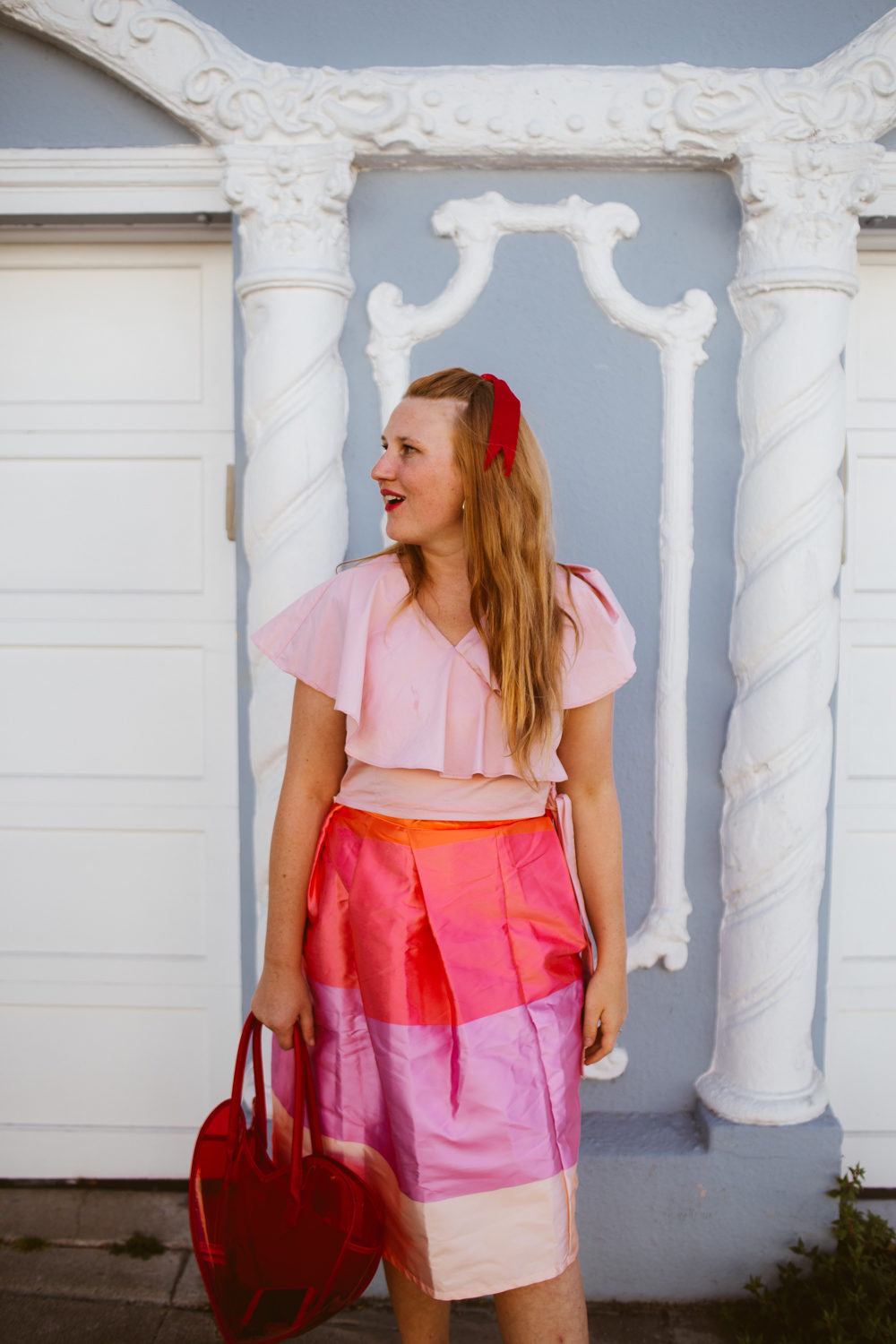 VIDEO TRANSCRIPT
(for my hard of hearing readers!)