Outfit Details
Thrifted dress (similar), Jcrew Earrings, Target Boots, Thrifed scarf (similar),  Margaret Elizabeth Bangles, Sunglasses
I fell in love with the Moorten Cactus Garden in Palm Springs during my visit there, and have been on the hunt for something similar up here in Northern California. Thankfully, a friend helped me discover this hidden Palo Alto cactus garden that I can visit instead! It's beautiful, free and much, much closer to San Francisco than Palm Springs!
The Arizona Cactus Garden is owned by Stanford. It's tucked behind a treeline near the Palo Alto Stanford Shopping Center. To access it, park at Tootsies (it's free!) and walk over to the cactus garden. It's not huge, but has a variety of cacti types, some benches and a general sense of calm.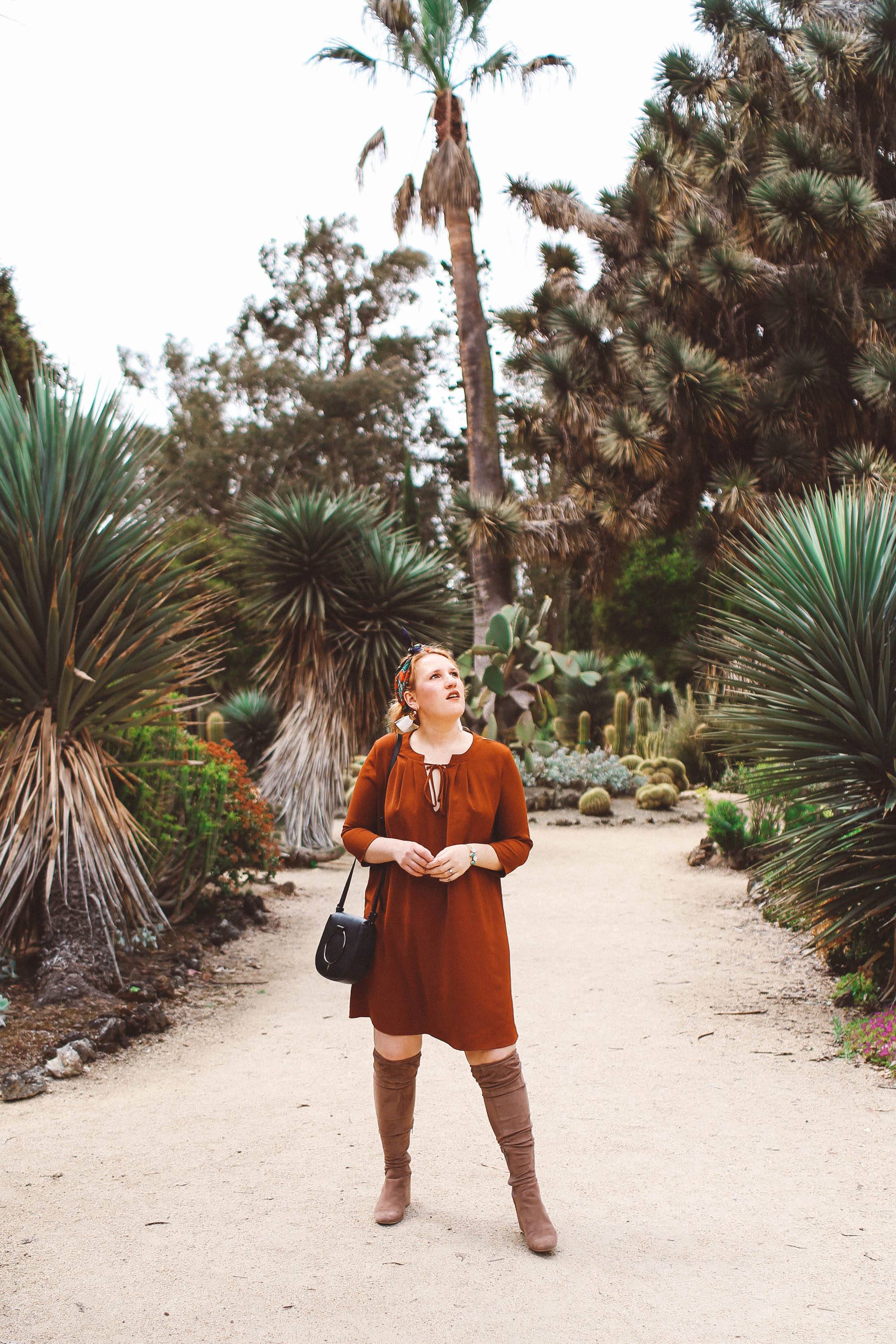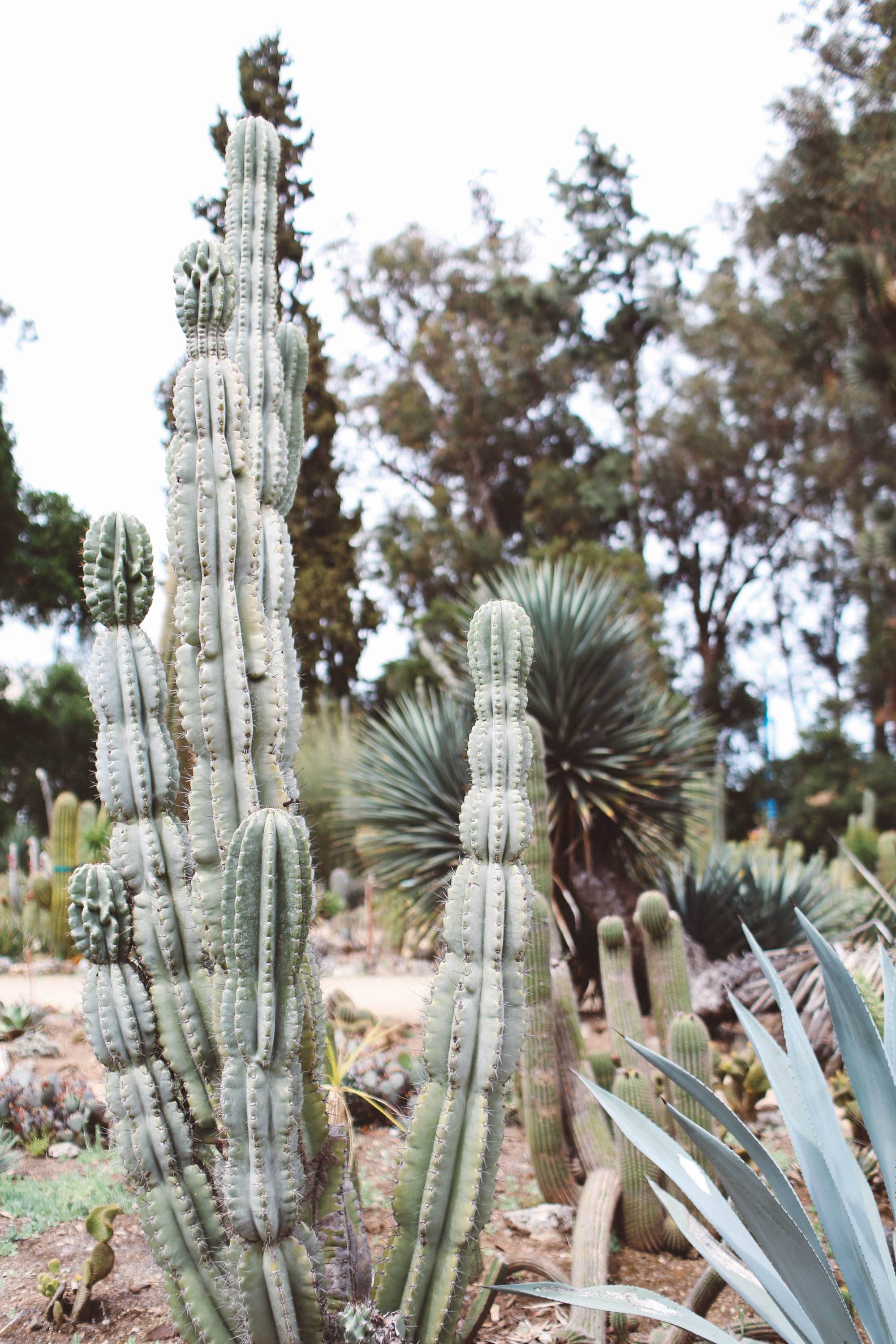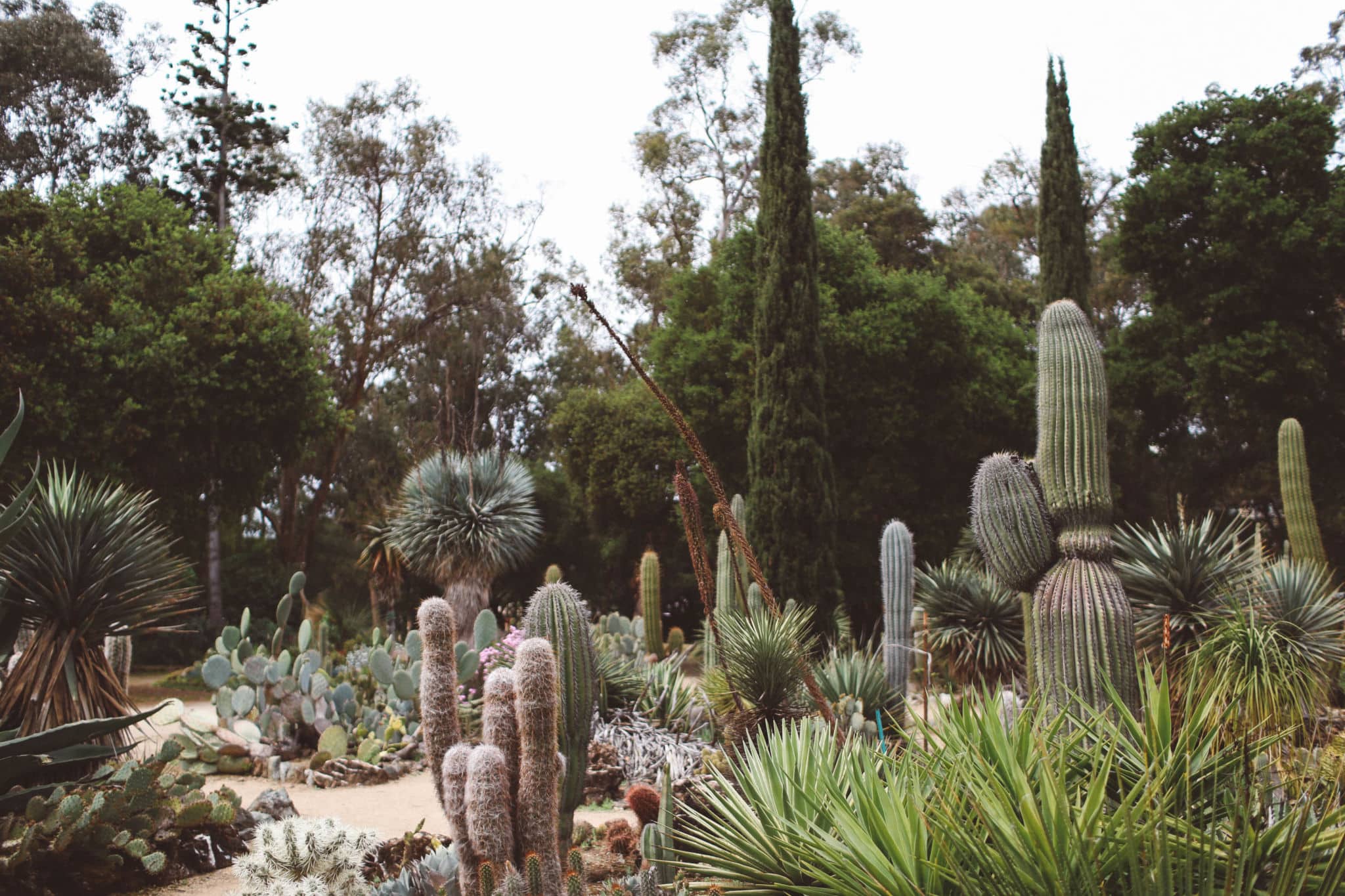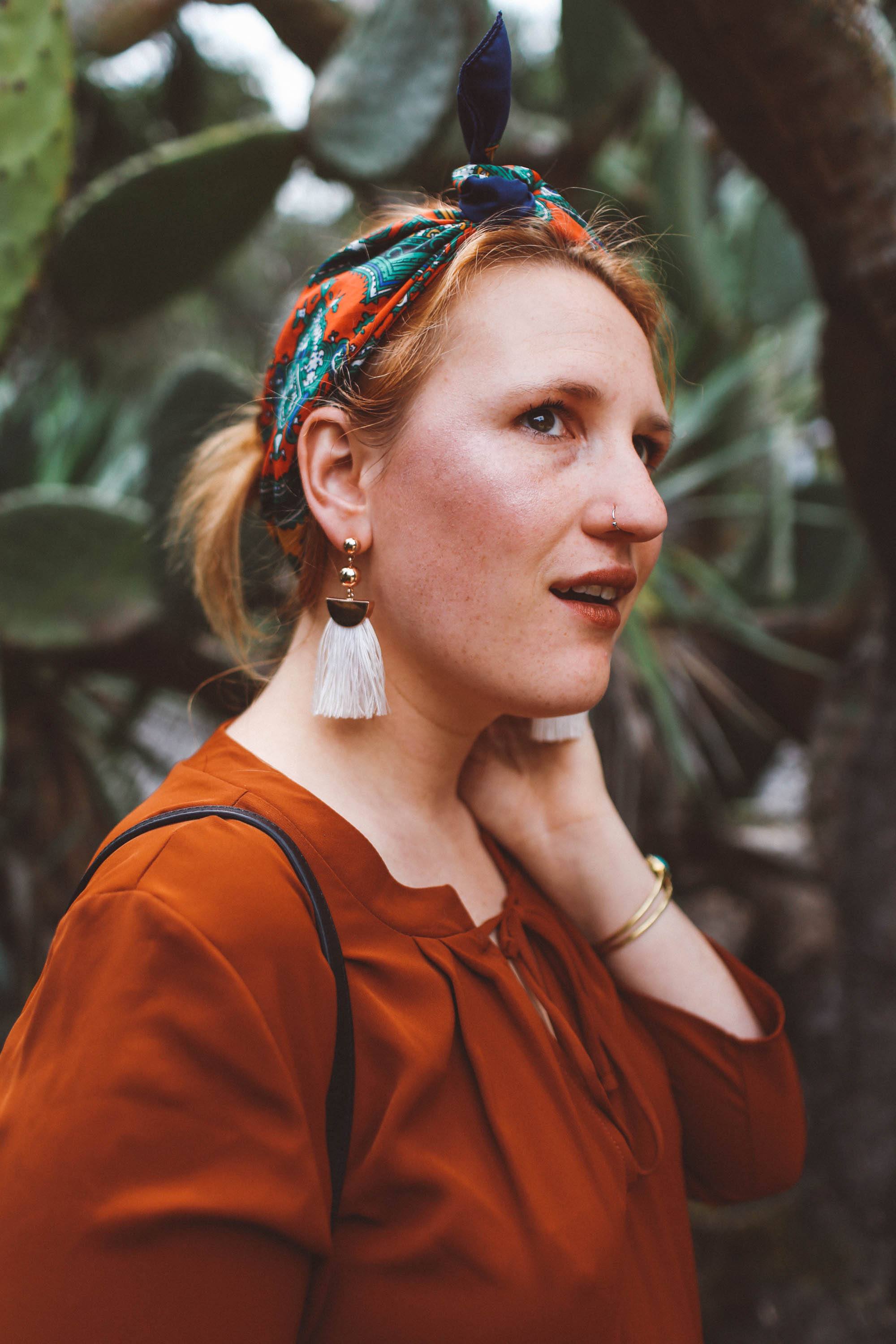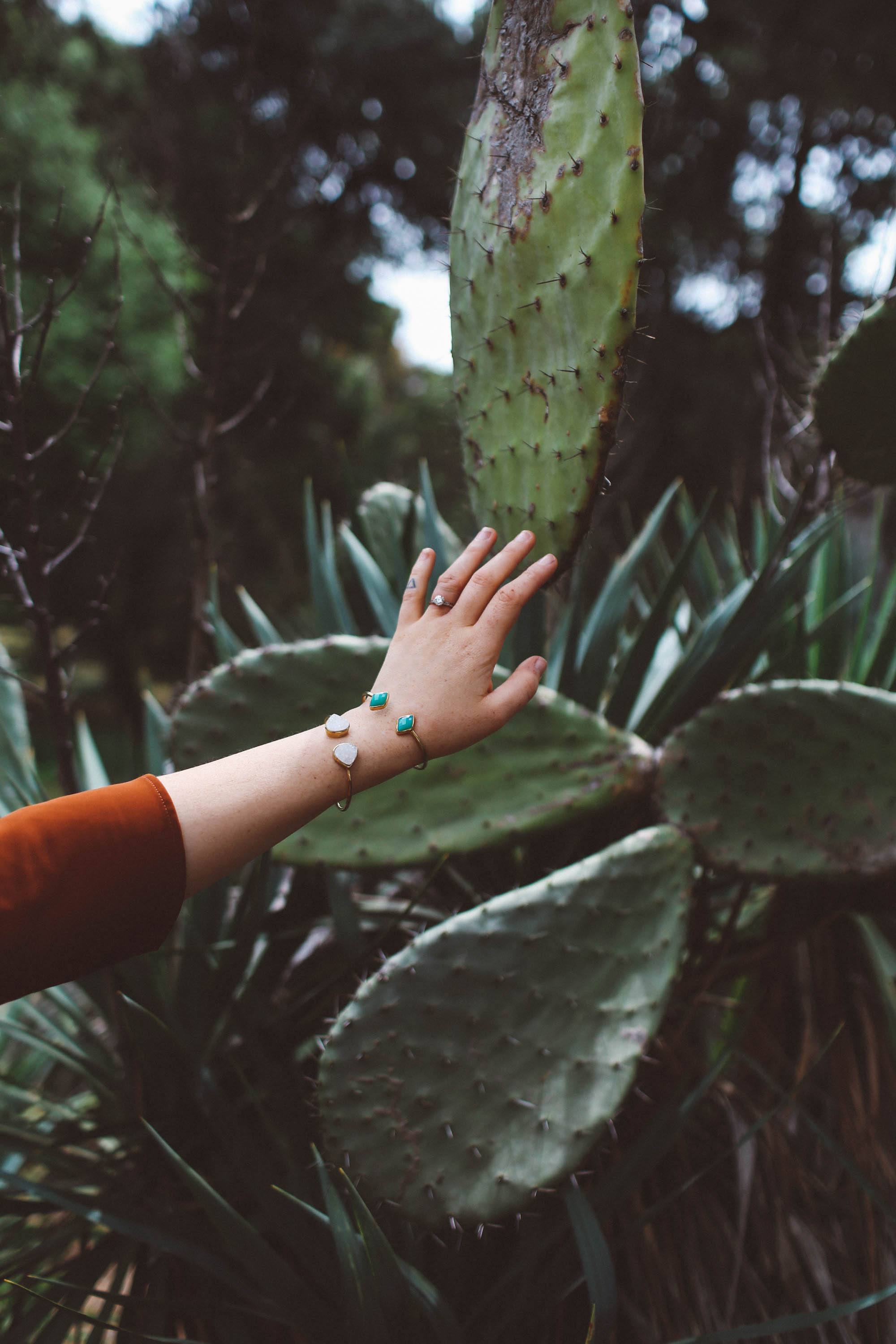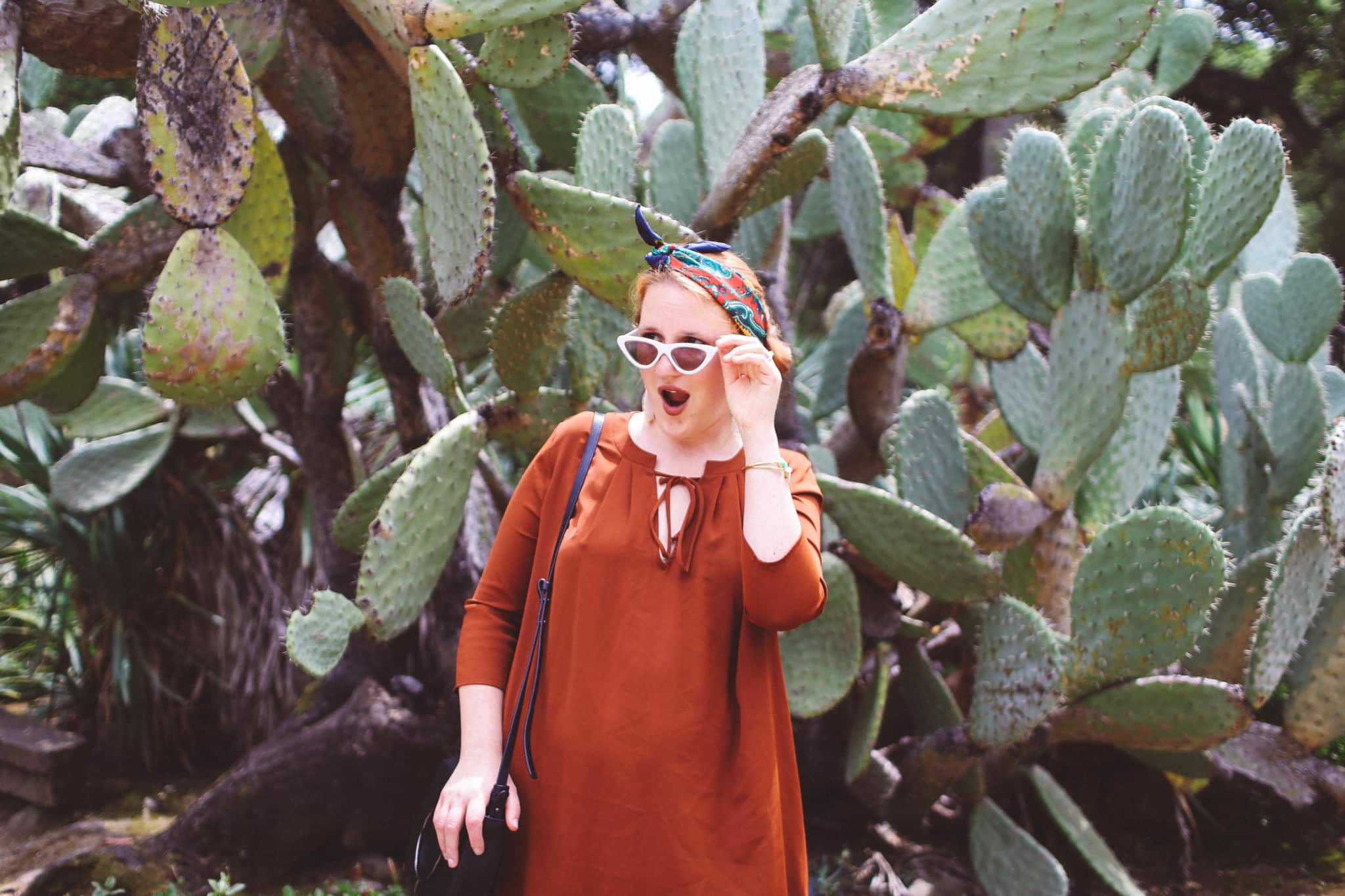 As a Midwest gal, there is something so magical about cacti to me. I think a lot has to do with the fact that I didn't grow up in a climate that supports cactus growth. I totally have Southwest Goggles on, as in I still find it beautiful and magical, while I feel like some locals probably just see heat and cacti. I've decorated our apartment with a lot of aloes and succulents, even a big cactus I picked up in Palm Springs. I love that there is a hidden cactus garden in Palo Alto that I can visit whenever Arizona is too far away!