I LOVE sending holiday cards now that we're all grown up. I hated taking the photos as a kid, but now I see it as an opportunity to have a little fun with them.
I remember getting cards from family friends and distant relatives, and saying things like "Wow, that kid got so tall, I haven't seen him in forever". Holiday cards served a great purpose of keeping everyone up to date with the family. But with the modern age of social media, I feel like I'm never shocked when I see how tall my cousin has been getting because I'm always seeing photos of family in my Facebook feed. Because of that, I firmly believe that holiday cards now have a chance to actually be fun. So, this year, we headed to JCPennys to take the goofiest photos we could think of, and paired up with Mixbook to make our holiday cards come to life.
If you follow me on Instagram, you know that I'm a crazy cat lady. I've had my cat since I was 7 (he's 17.5!) so we wanted him to be the center of our cards. I totally adore those awkward 70's family photos and wanted to micmic that style for a good laugh. Robin and I both bought matching sweaters and I found a little children's sweater for our cat. Pro tip – cats do NOT like being a model, but he was a trooper and made it through. (He did pee in the car on the way back, but I guess we deserved it haha)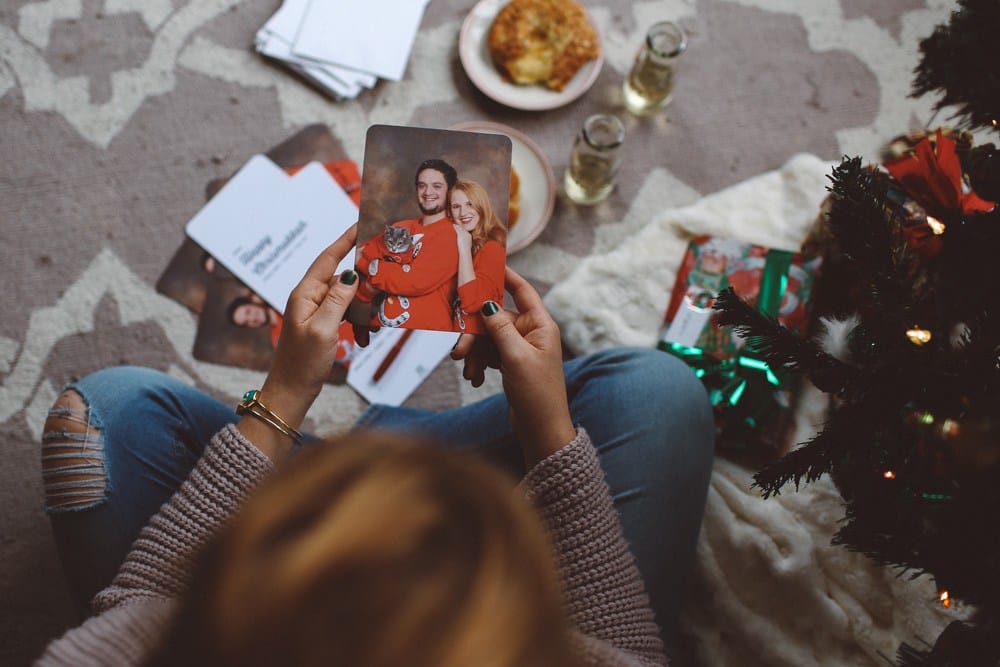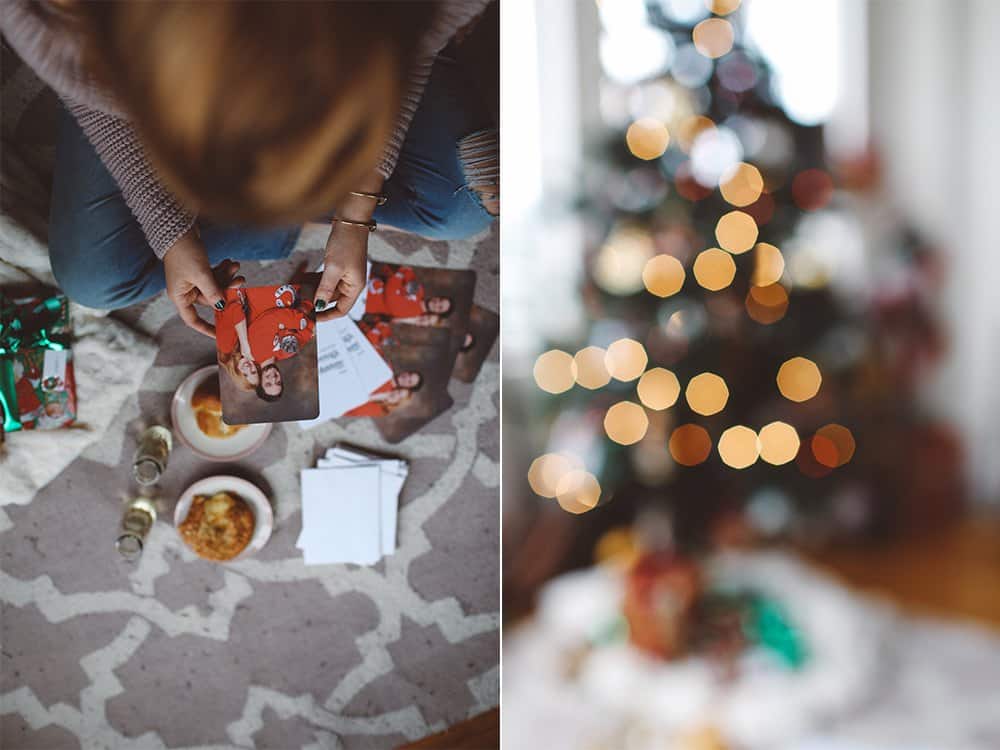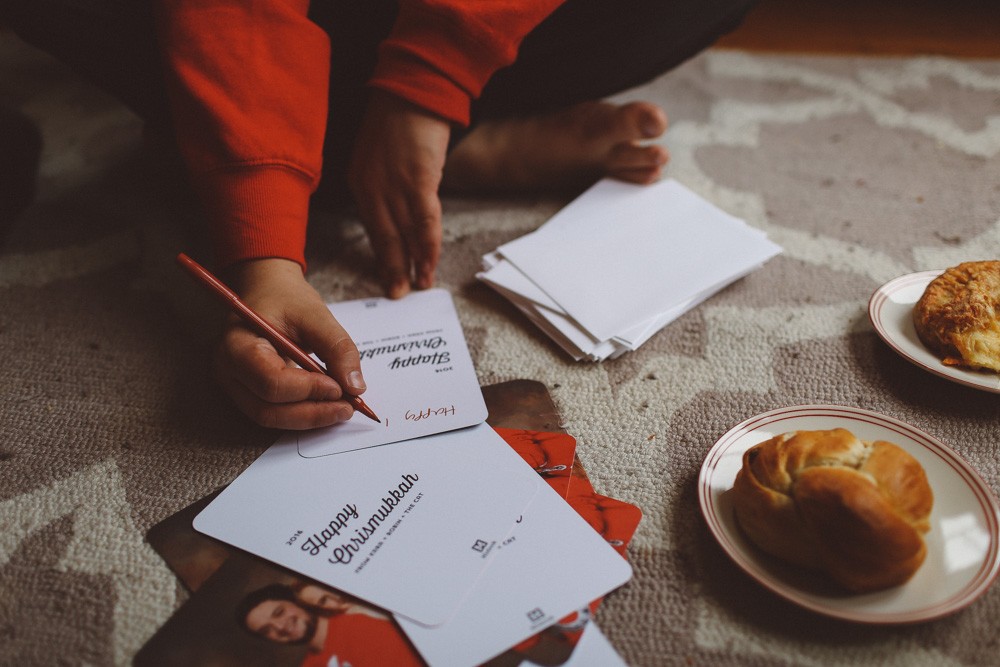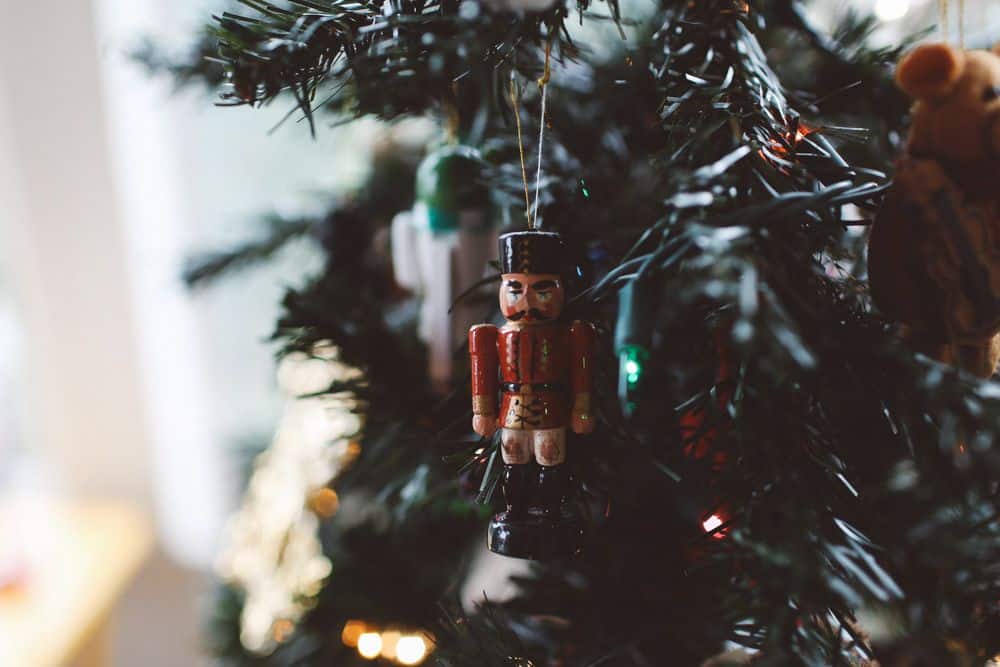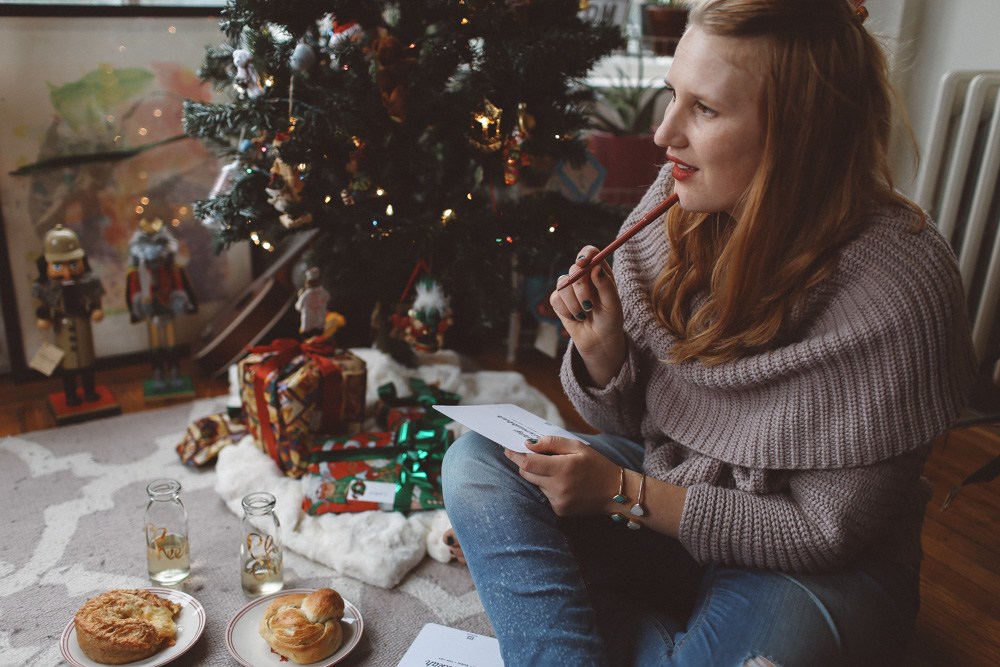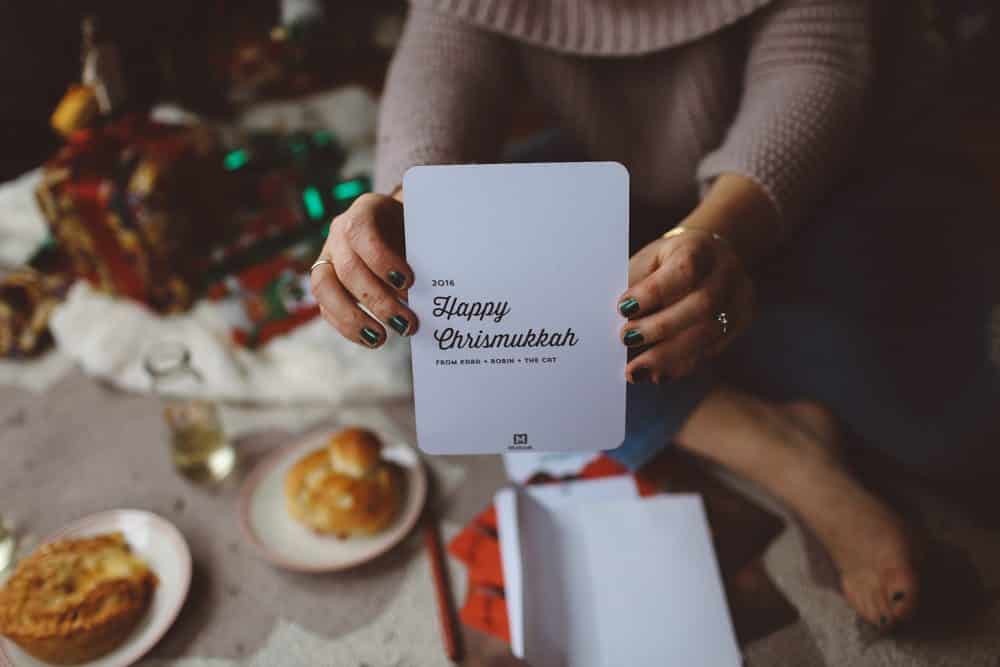 ---
Robin grew up in a Jewish family and I grew up celebrating Christmas, so we do both a tree and a menorah in December. I LOVED the tv show The O.C. in high school, and one of the characters created Chrismukkah on the show – the mashup of Hannukah and Christmas. I adopted that last year for our cards and haven't looked back since!
---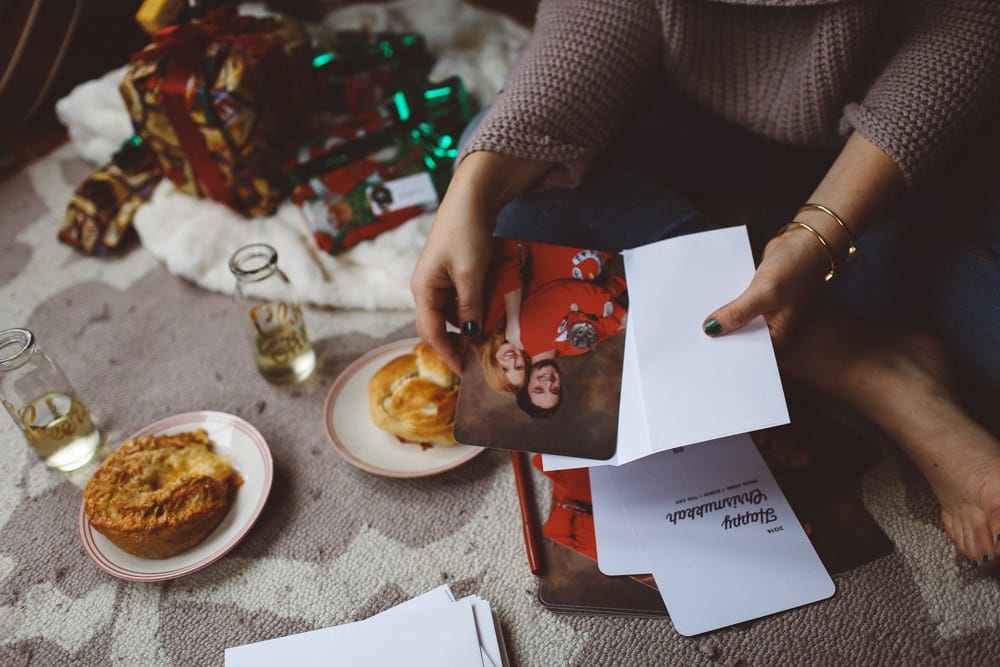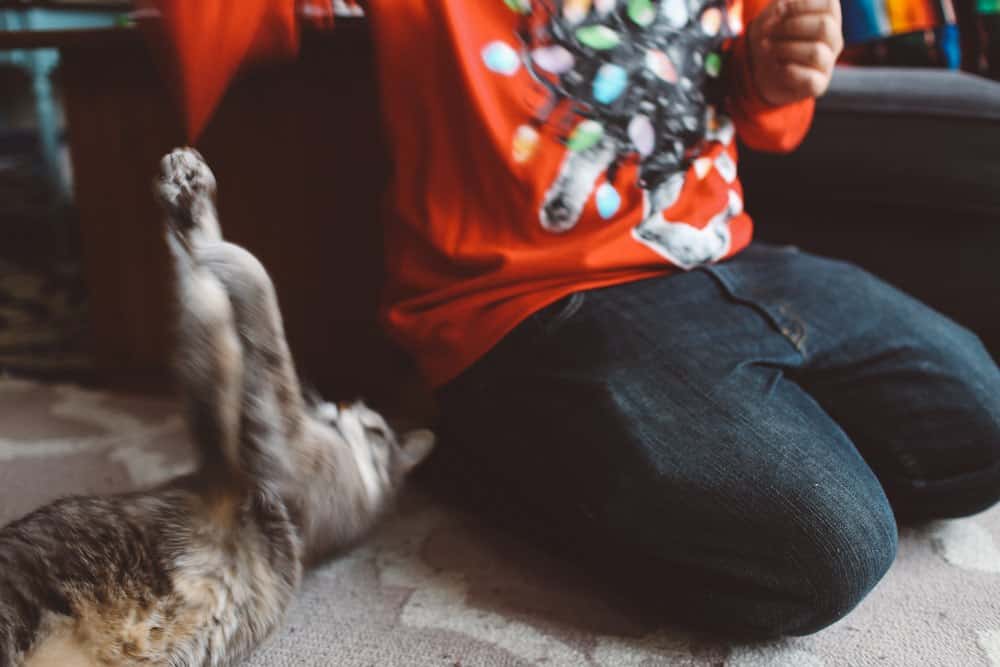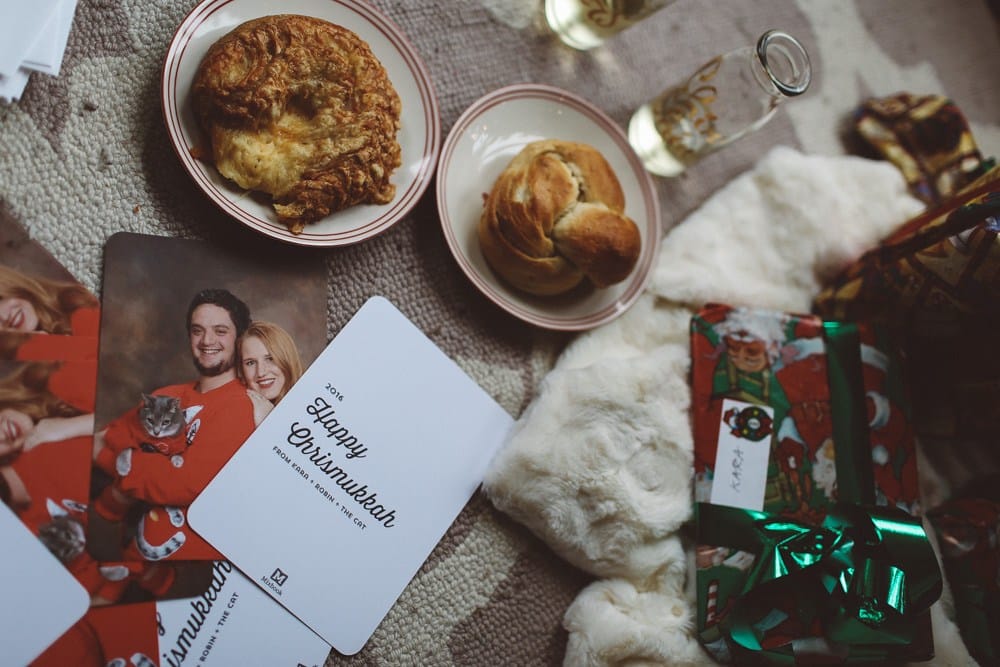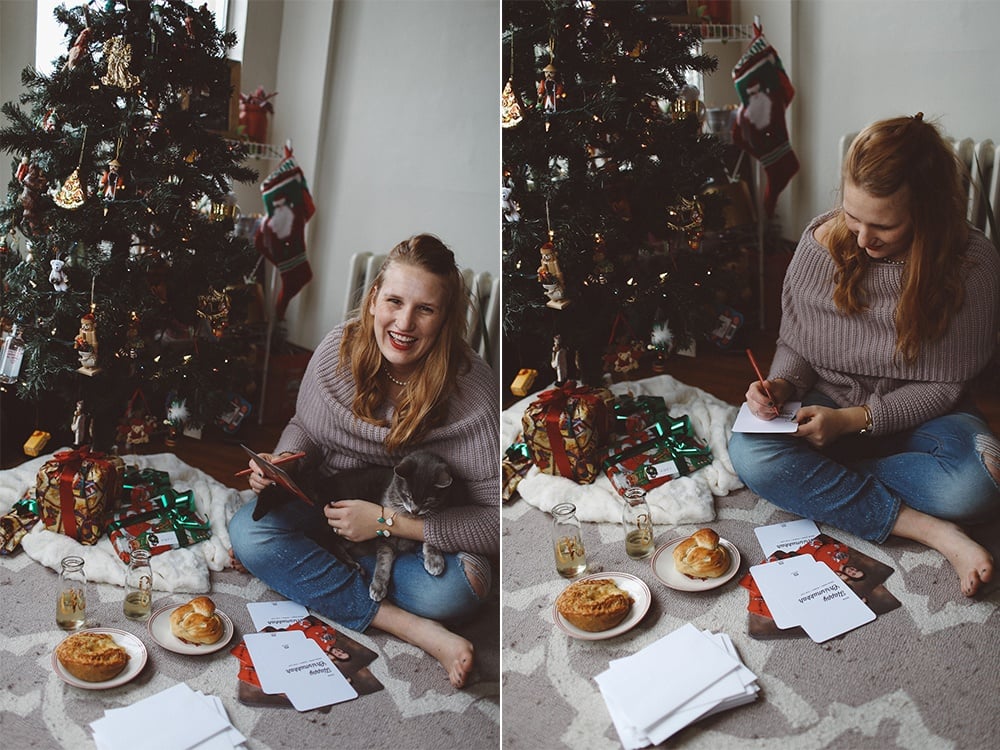 After getting the high res photo from JCPennys, I immediately headed to Mixbook to order our cards. They have tons of fun designs/templates, but because we had specific copy to use (Chrismukkah), I opted to use their "design your own" feature. I loved how they turned out – the cards are great quality and they shipped really quickly. I'm not sure if my family will find the joke in the photo, but it was really fun to shoot and Robin and I both love them. I wanted to get in the holiday mood, so we wrote our cards on the floor next to the tree and treated ourselves to yummy snacks. And of course, our cat had to come help us write them.
Also, below was our runner up photo that ALMOST made it on the card – but Robin's eyes were closed. I can't help but hear the Lion King song play in my head when looking at this!!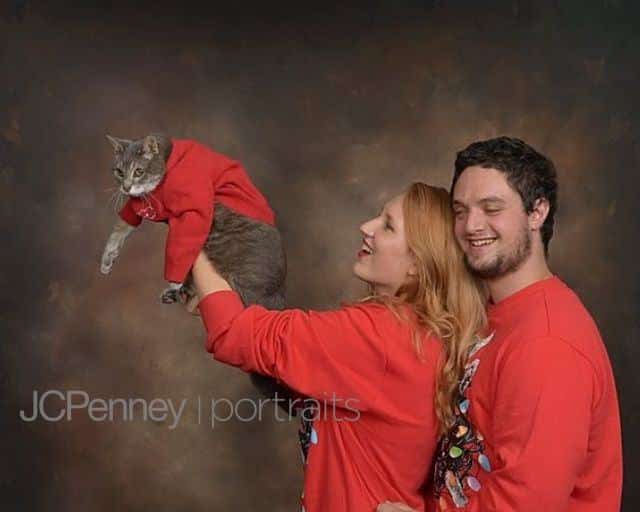 Thank you to Mixbook for sponsoring this post. All opinions are my own.