As you know, we travel. A lot. In the past year, I've stayed in countless hotels all over the world. One "blogger life" routine that Robin and I started doing while traveling was getting up really early to take photos by the pool before anyone else was there and while the light is soft and pretty. While getting up at 6am to go to the pool wasn't something I ever thought I'd be doing in my life, it was routine that started off as a business necessity but slowly turned into my favorite traveling hack.
Guys – hotel pools in the morning are incredibly relaxing!
One thing that I love about Starbucks is that there is almost always a store located near where ever we are traveling. We can almost always wake up early, go on a Starbucks run, earn some Stars with our Starbucks Visa Rewards Card, and hit the pool. We'll have it all to ourselves for a good hour or so before anyone else wanders down.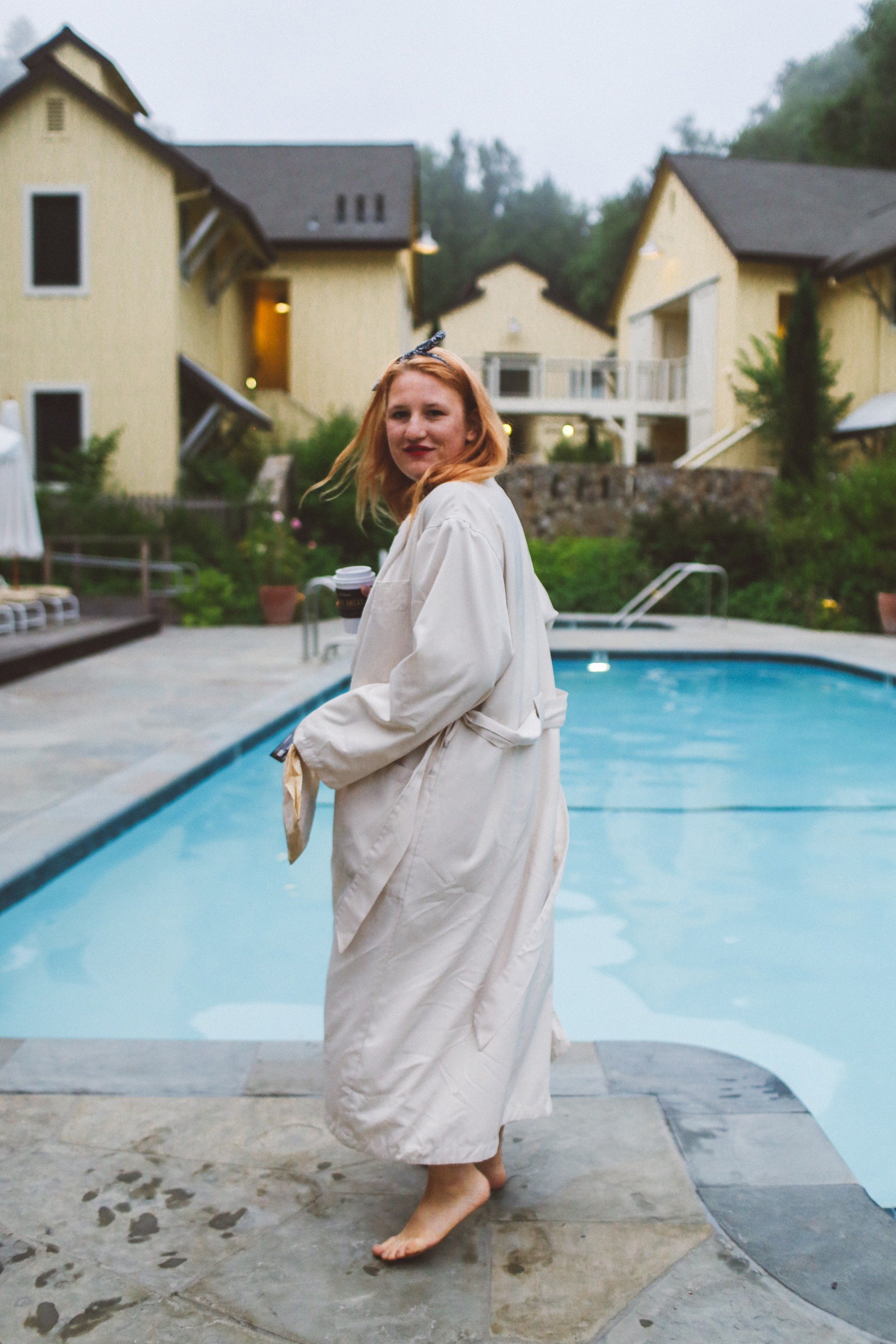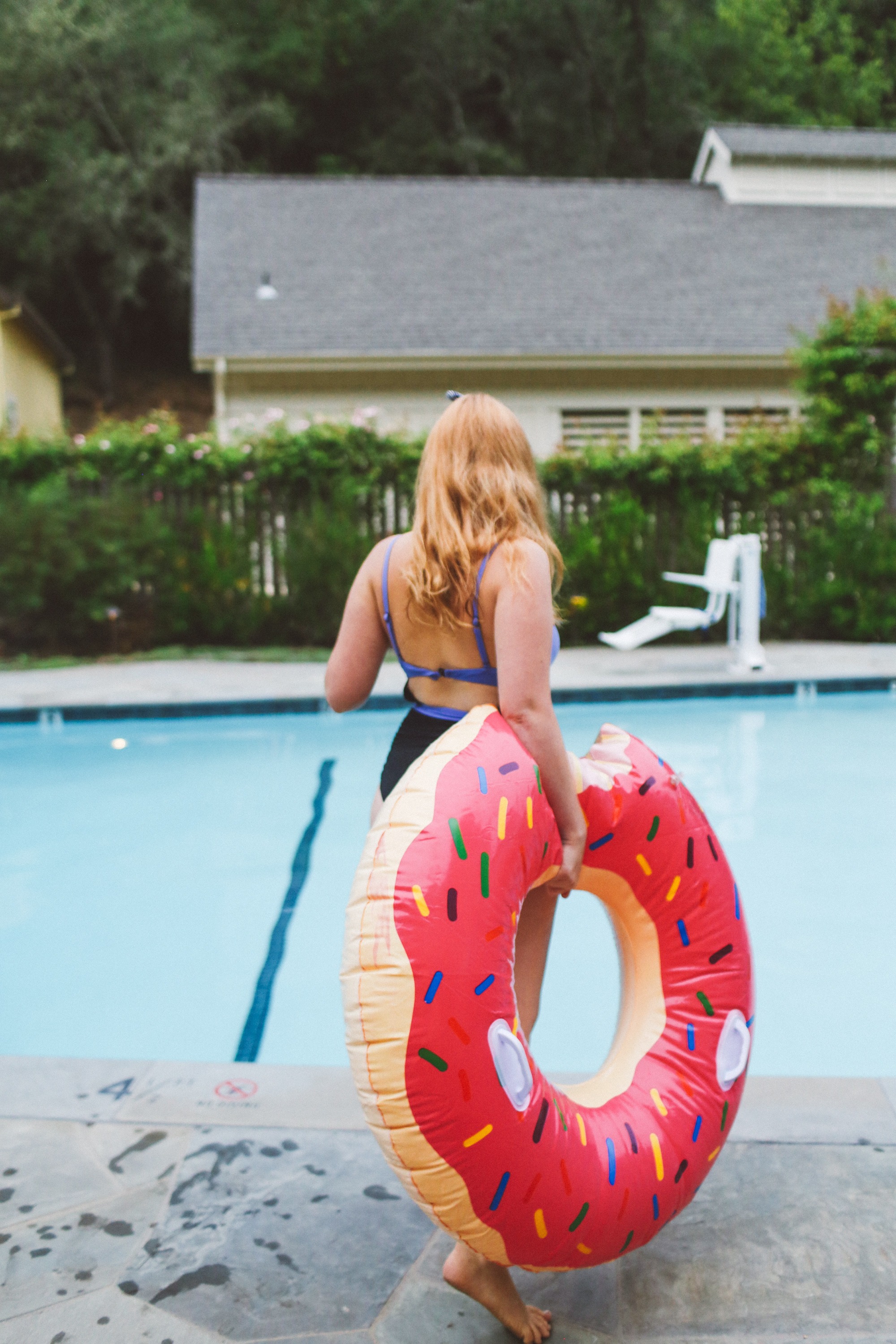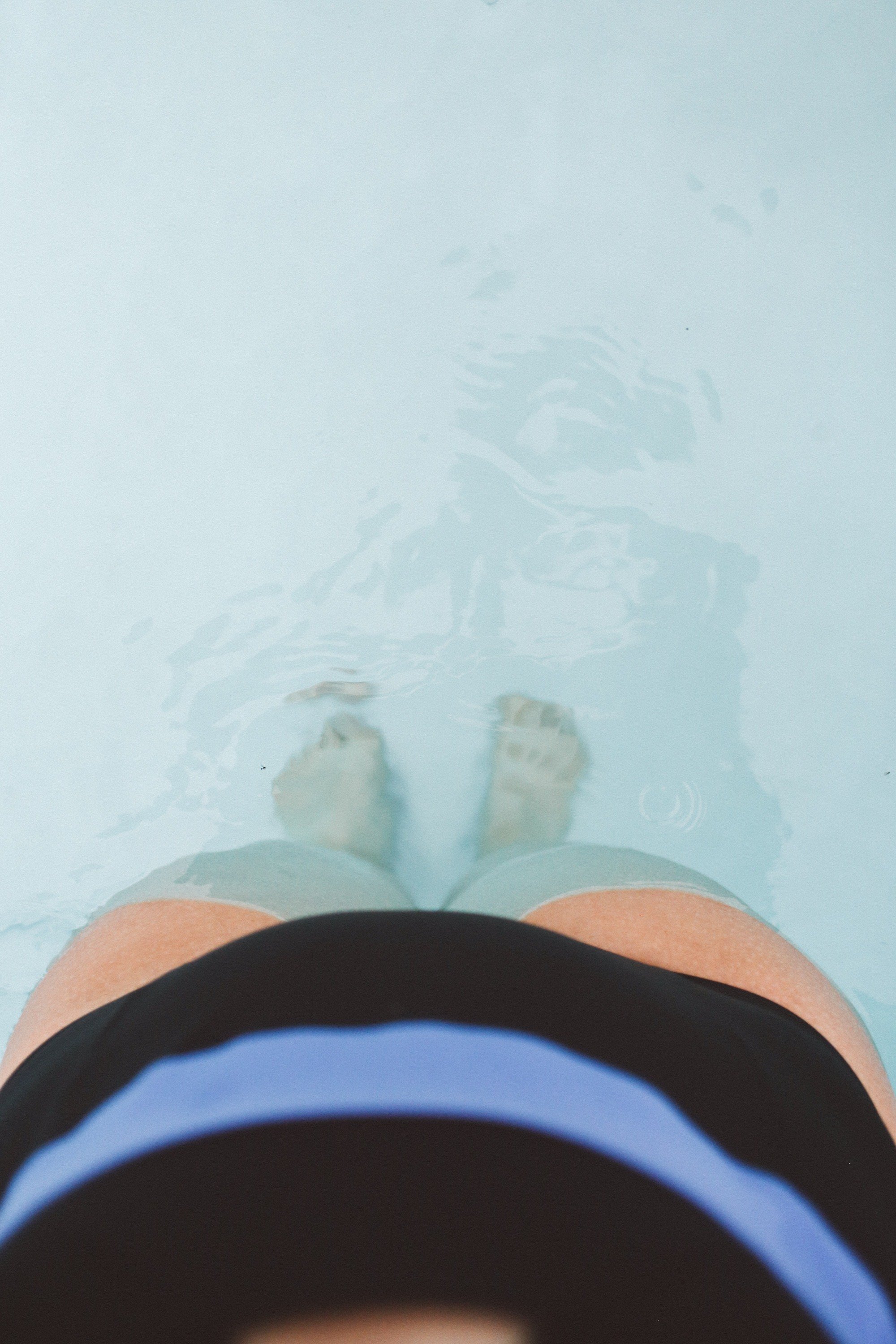 I find my favorite time of year for this morning pool hack is fall or winter when the air is crisp, but a heated pool or hot tub is all warm and cozy. A hot Pumpkin Spice Latte and pastry, along with a book or a pool float can instantly help me start any morning off to a great start. Traveling can be overwhelming – jet lag, sleeping in a bed that's not yours, constantly GO GO GO to see everything and eat everything. Even on trips just up North to wine country can result in long days.
I find that little morning moments with coffee poolside helps me reset in a way that nothing else can. Self care extends to the mind, too! Plus, I love that I can earn rewards on my morning Starbucks run. It's like getting rewarded for me time. If you haven't checked out the Starbucks Visa Rewards Card, you need to asap! So many great rewards and perks are wrapped up in the card. Robin and I have 23 rewards drinks racked up from traveling and using the card so much this year (SCORE!)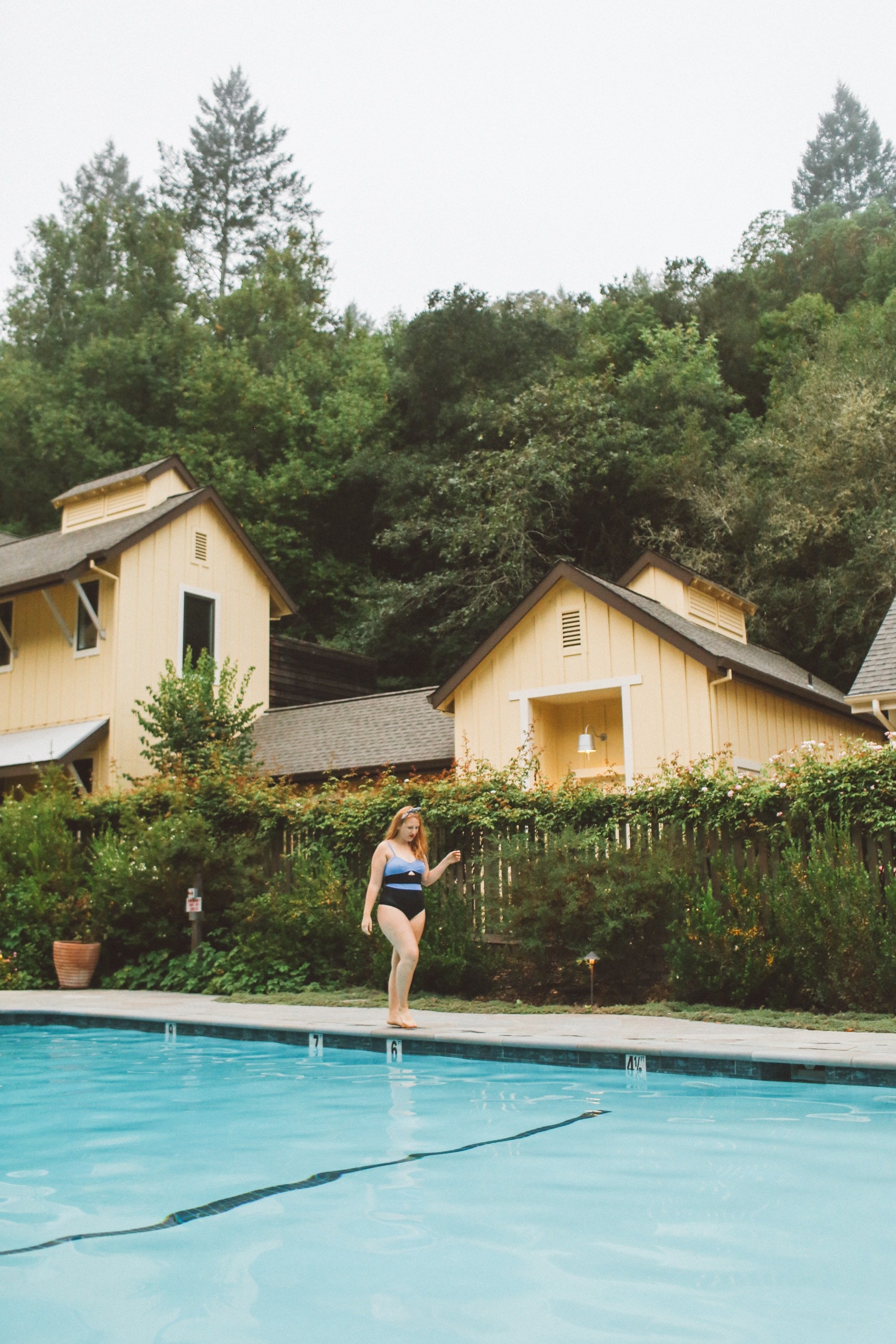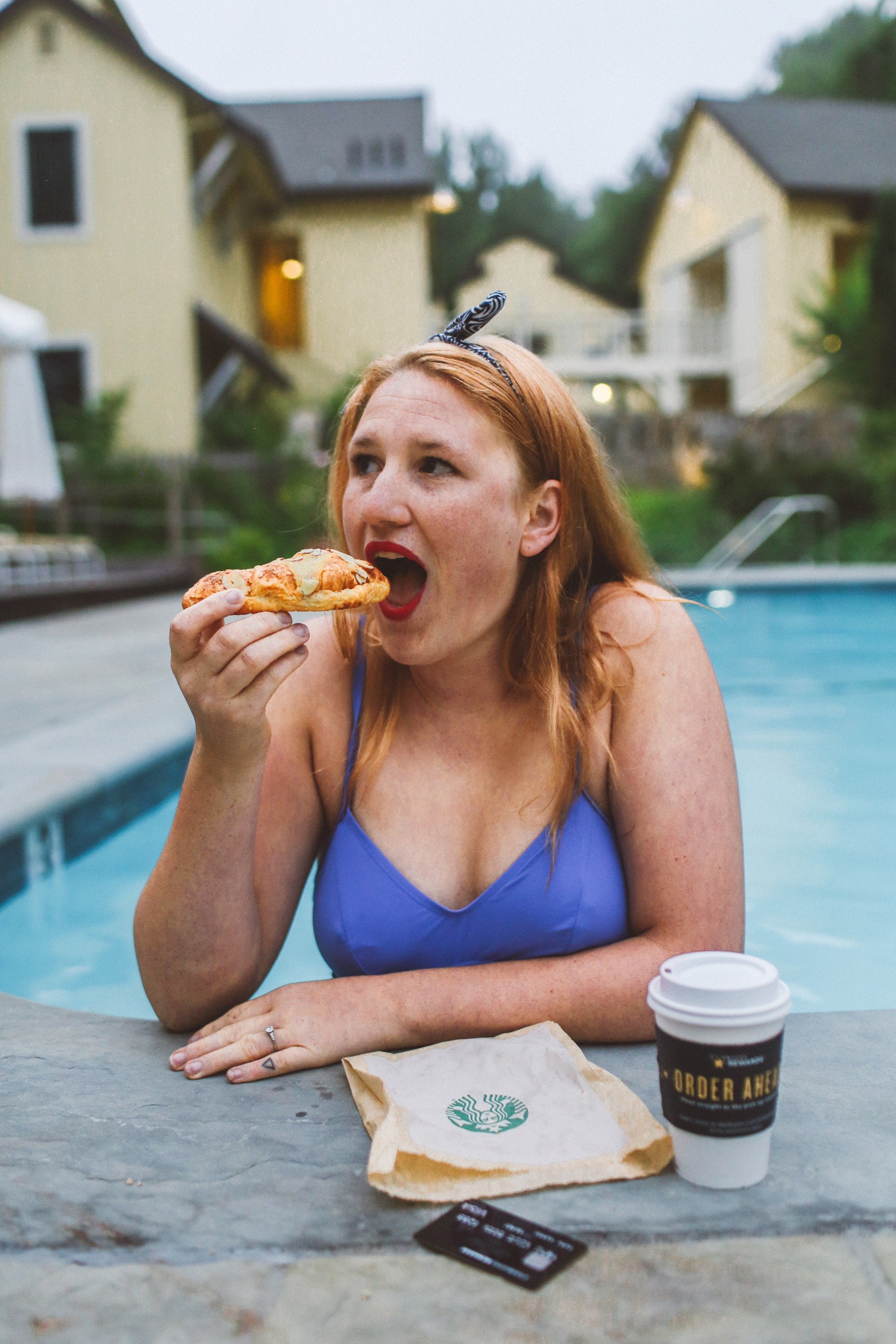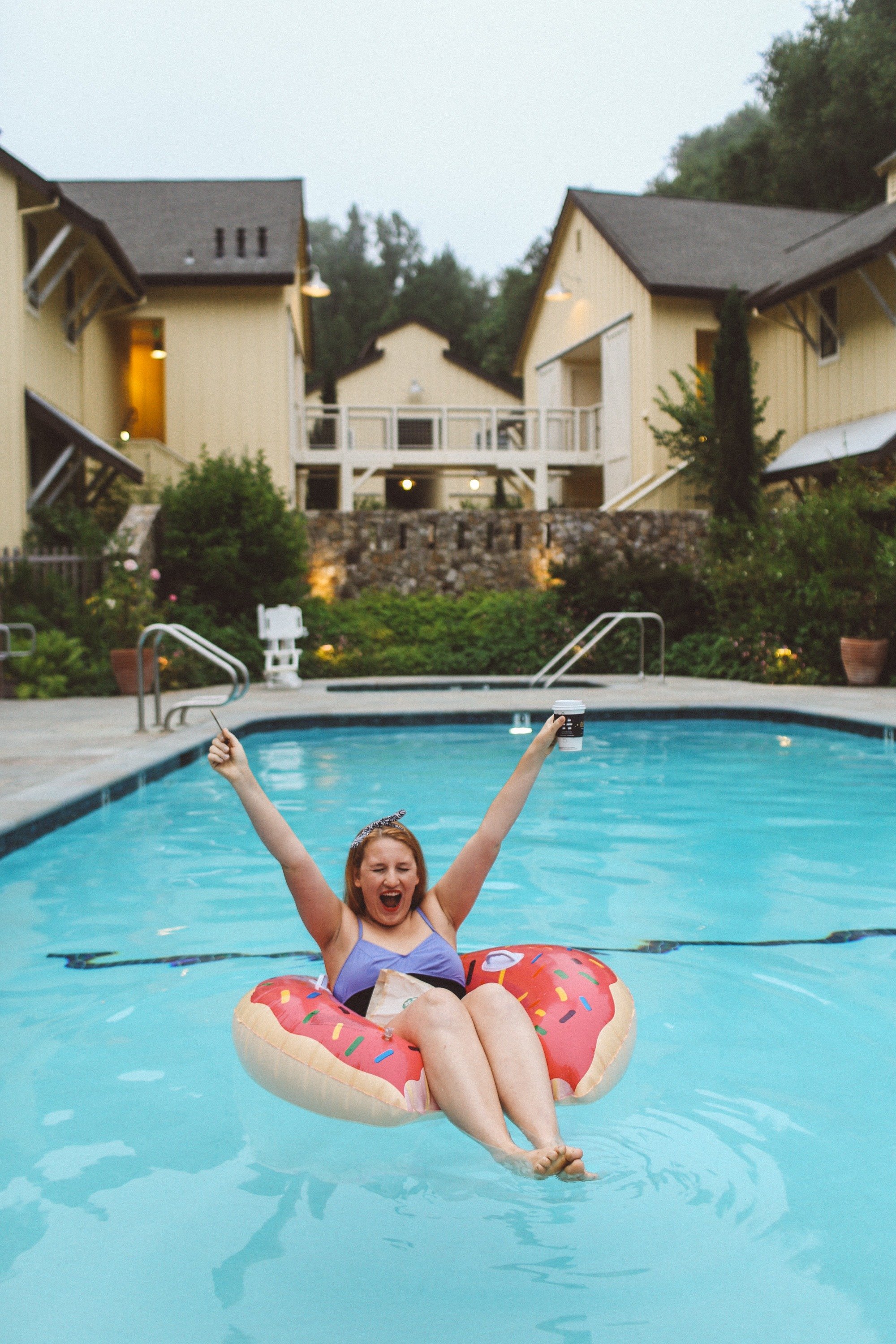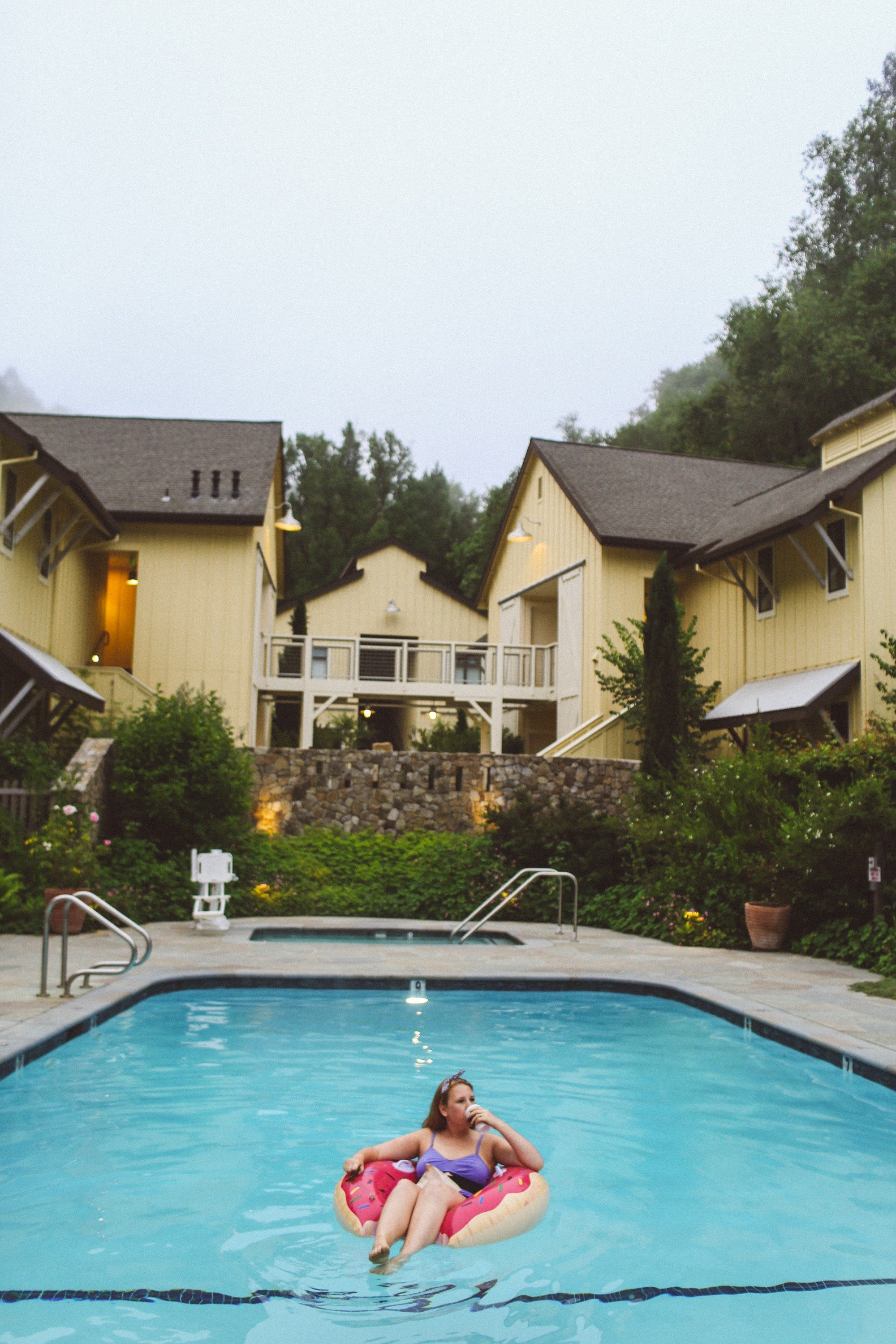 Finally, if you're still working on your body relationship, mornings are a great time to hit the pool. I used to have a hard time wearing a swimsuit in public and you would NEVER catch me in a bikini. The perk of hitting up the pool in the morning is nobody else is there. You can slowly work on getting yourself used to wearing a swimsuit in public without going from zero to one hundred.
Would you try this hotel pool hack next time you travel?