I woke up at sunrise and walked out onto our private patio at Just Inn — the air was cool, the sun was peaking out over the vineyards and a low fog hung on mountains in the distance. This far out into Paso Robles wine countryside, all I could hear was the sound of birds.
The Just Inn Paso Robles winery hotel is a special one that's worth the road trip alone. Let me show you why you need to book this gem on the Central Coast for your next wine country getaway.
Address:
11680 Chimney Rock Road
Type
: Boutique Hotel
Number of room
: 3 + a villa + a chateau
Book Now
: On
Hotels.com
(get those reward points!) or
directly
The Just Inn hotel is so special because it's attached to Justin Winery, of the best places to go wine tasting in Paso Robles. I loved every. single. wine we tasted here. The experience of lounging on the tasting room back patio, watching haws soar above the Justin vineyards and sipping on signature wines that are out of this world — heaven.
I sadly didn't get to have dinner at the restaurant during our stay, but that's another perk of staying at Just Inn – you can wine taste in the afternoon, take a nap in the hammocks outside your room, pet some winery cats and have the best wine and dinner pairing menu of your life. All without leaving the property.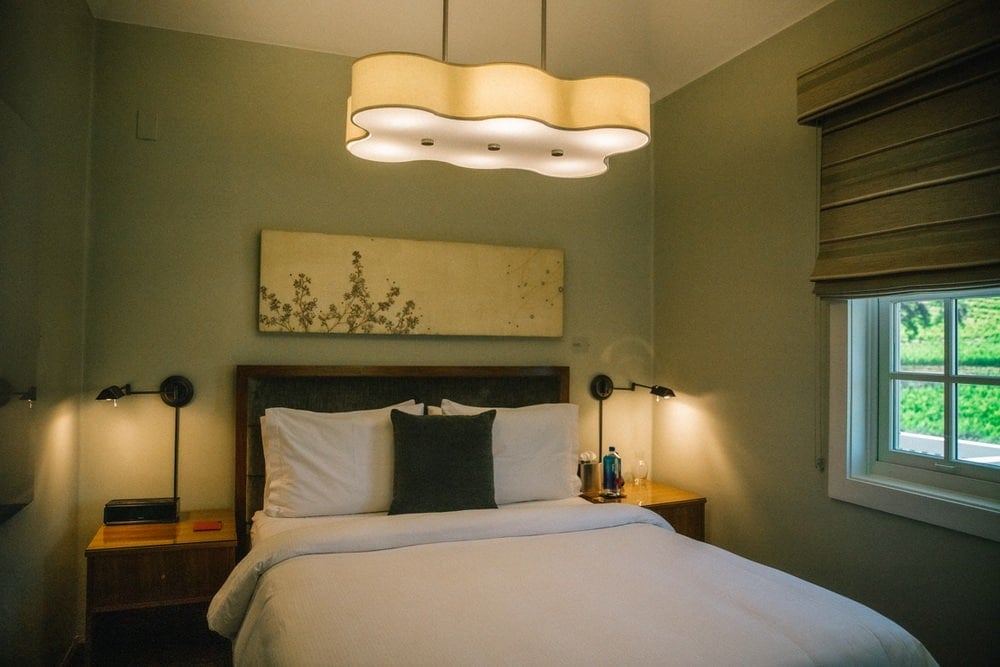 I'm an early bird. By 7am I'm up and ready to tackle the day. What I loved about the Justin Paso Robles hotel was the access to nature. Steps outside my room where gardens (rose and vegetables) to stroll around. There's hammocks and rocking chairs I found myself sipping coffee in, while trying to woo the orange winery cat Marmelade into letting me pet him (it didn't work.)
But my favorite perk was the hiking trails in the vineyard. I gave myself a little self-guided tour of the winery, past merlot, cab franc and orange muscat vines. I spotted tons of animal paw prints on the dirt trail – a turkey and raccoons. After a couple miles of wandering the hills, I came back to my room and have a homecooked breakfast delivered.
If you're looking for an experience that puts you right out into nature and makes you feel like you live on a winery, the Just Inn is the place for you.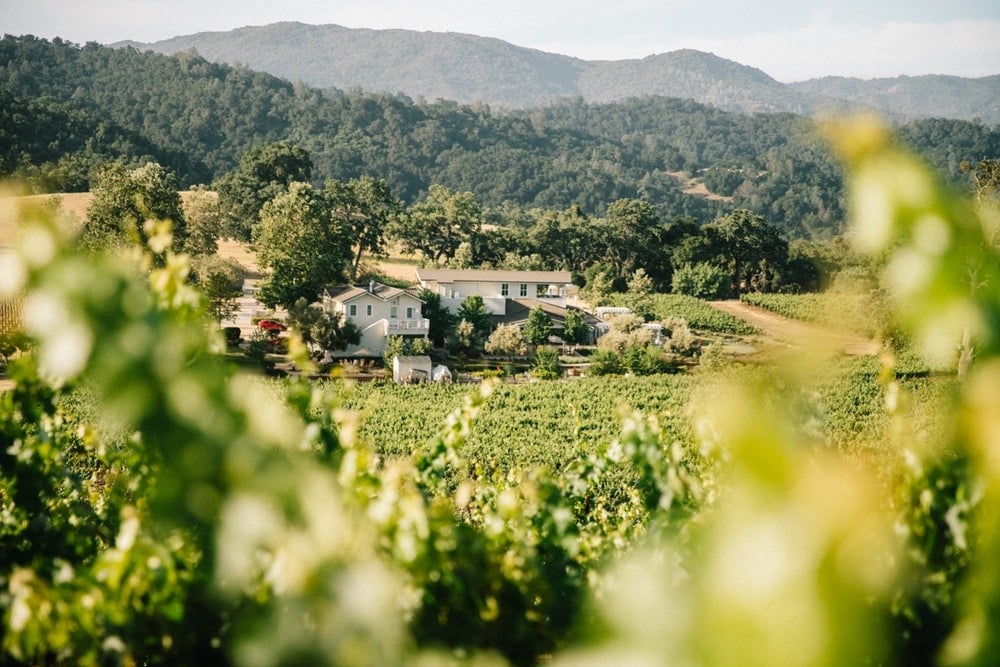 We had the Savant Suite room, which overlooked the rose garden and had a post-card perfect view of the rolling vineyard hills behind it. The style inside is wine country classic with a little pop of color with light green walls. There's also the Isosceles Suite and Justification Suite PLUS a villa PLUS a fancy chateau that absolutely looks like a castle. The latter is perfect for large groups (like a bridal party).
Just inn Suites Offers & Amenities
Vineyard hiking trails
Wifi
Robes + slippers
In-Room Breakfast available
Keurig coffee machines
Fridges
Flatscreen display TV
Wine at check-in
Bottled water
On-site hammocks & fire pits
Tesla charging
Queen size Tempur-Pedic Bed
Luxurious Frette Linens
Living Room with Fireplace
Hydro-Spa bathtub
Premium Bath Amenities
Walk-out balcony with Garden Views
Additionally, if you are Justin Wine Society Members, you get a 20% discount on the Just Inn room! A pretty dang good reason to join a wine club, on top of their award winning wines.
The Justin Inn Paso Robles is, in my opinion, one of the best vineyards hotels in the Paso area. They have a downtown tasting room if you want to try their wines but can't make it out to the vineyards for a tasting or for a night or too at the Justin winery hotel.
I hope you find yourself at this gem of a hotel, or at the very least the vineyard for a tasting. You'll love it.