I must say, I have been finding it hard to totally get in the Christmas spirit since moving to California. Each year, it's sunny and 70 degrees on Christmas Day which is far, far different from the cold, snowy ones I grew up having. So this year, we decided to head into the mountains to Squaw Valley to find snow, cozy fires and holiday cheer.
We rolled into Squaw Valley ski resort on a sunny day. The snow on the peaks glittered in the light and the village was full of people decked out in ski gear. Neither of us ski or snowboard. Some people think that's all there is to do in Squaw Valley (they do have two different mountains available, after all) but those people are wrong.
We spent our first evening wandering the village, soaking in the views. We grabbed beers at Rocker and sat outside under the mountain and people watched. That evening was pizza at Fireside and cozying up next to the fireplace in our room watching Christmas movies. The next morning was another sunny one. We grabbed coffee and sat next to one of the outdoor fire pits, watching the village slowly come to life as more and more people came into the ski for the day. I wore a chunky sweater paired with tights, a midi skirt and over the knee boots – one of the few people not dressed for the slopes, but nobody seemed to care. I was a little worried there would be a snooty air about, but the culture in the valley is welcoming and friendly.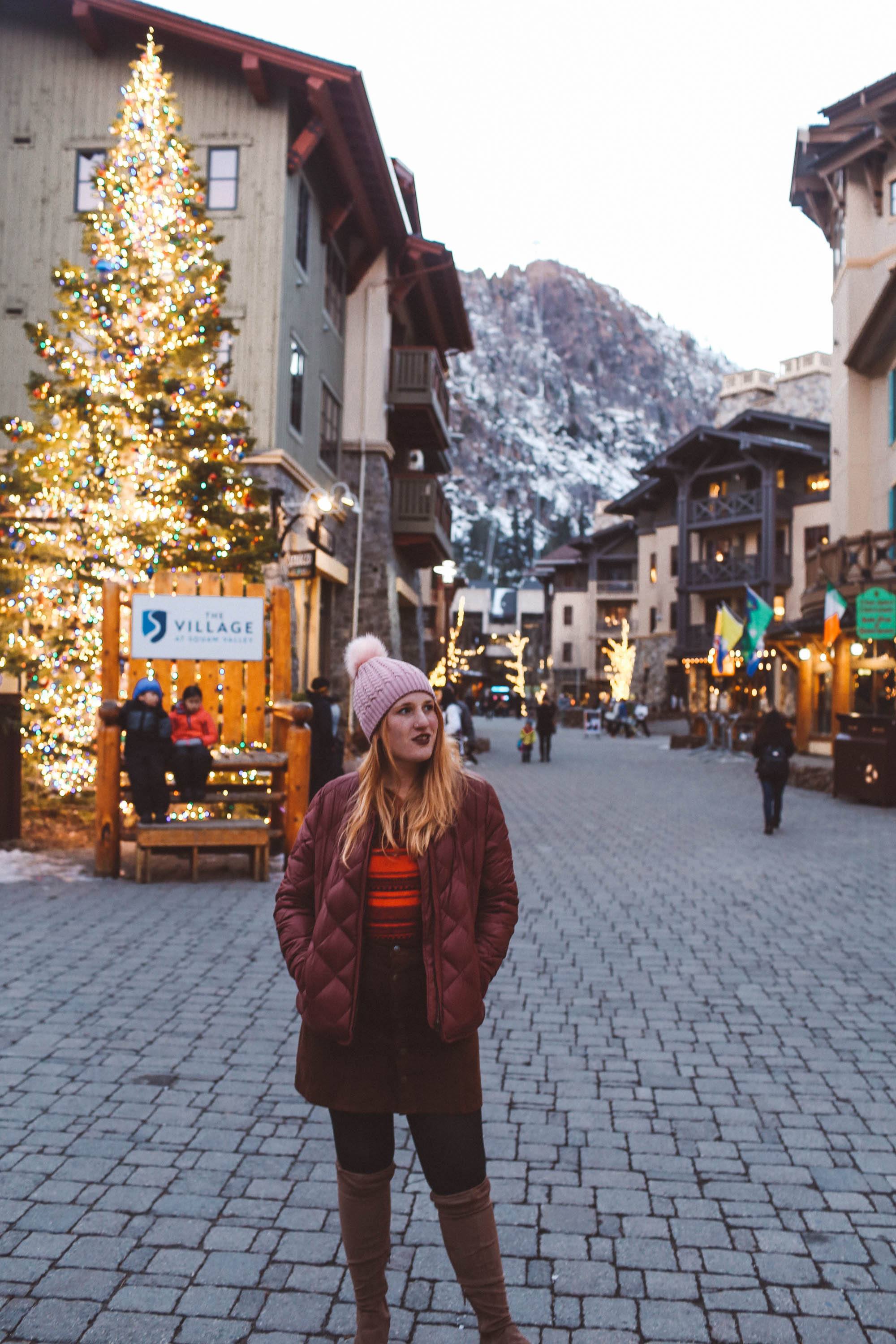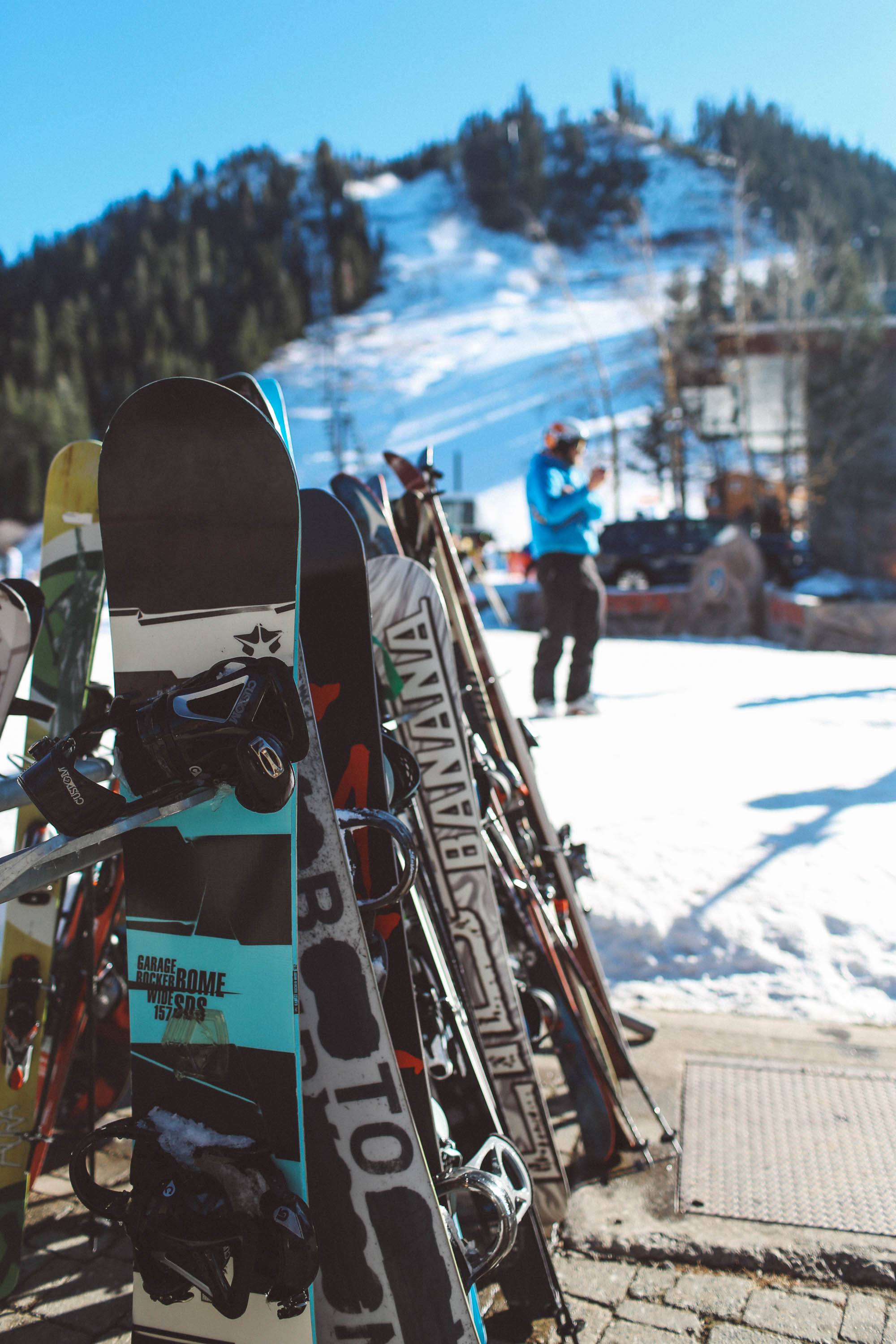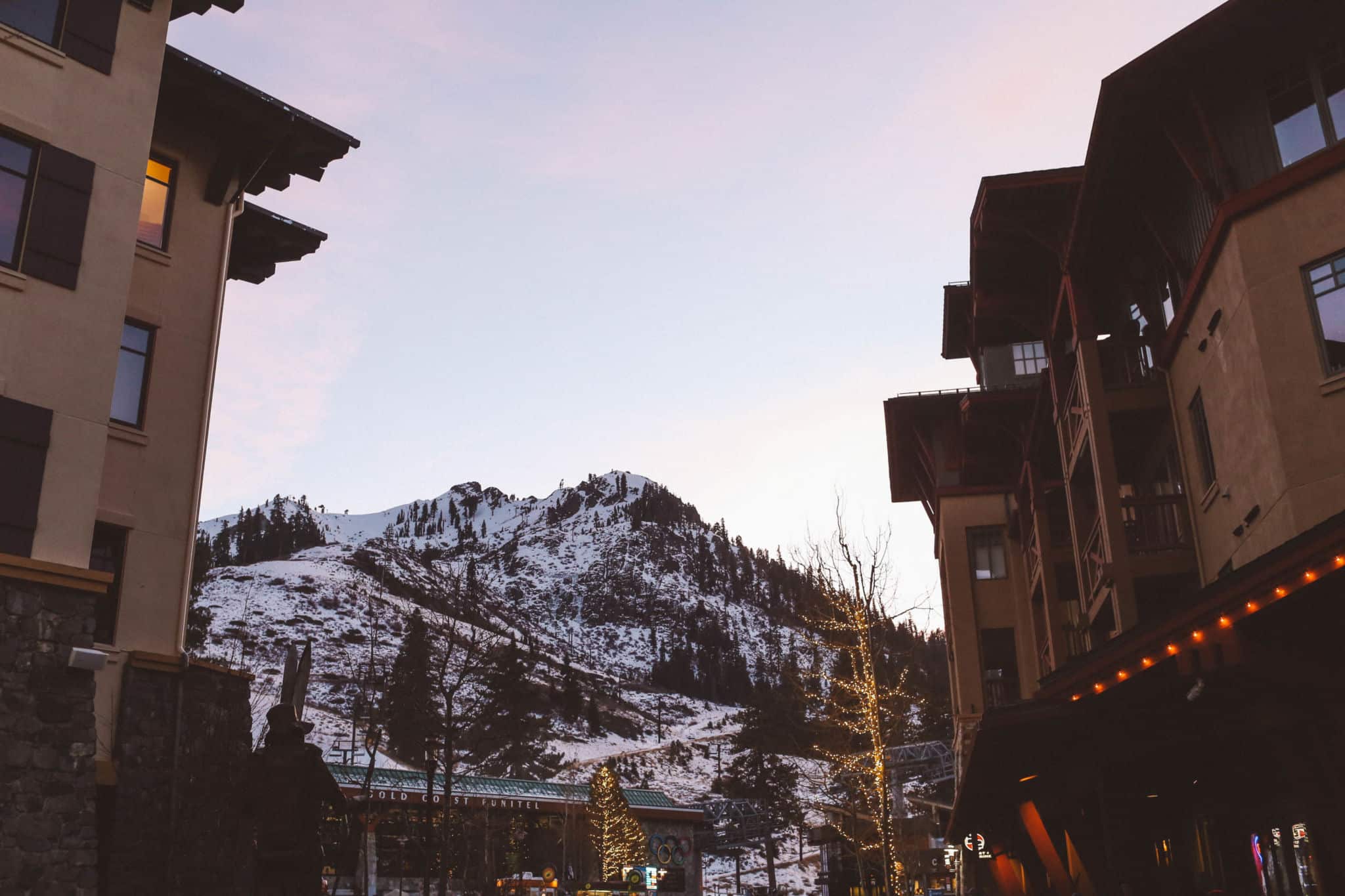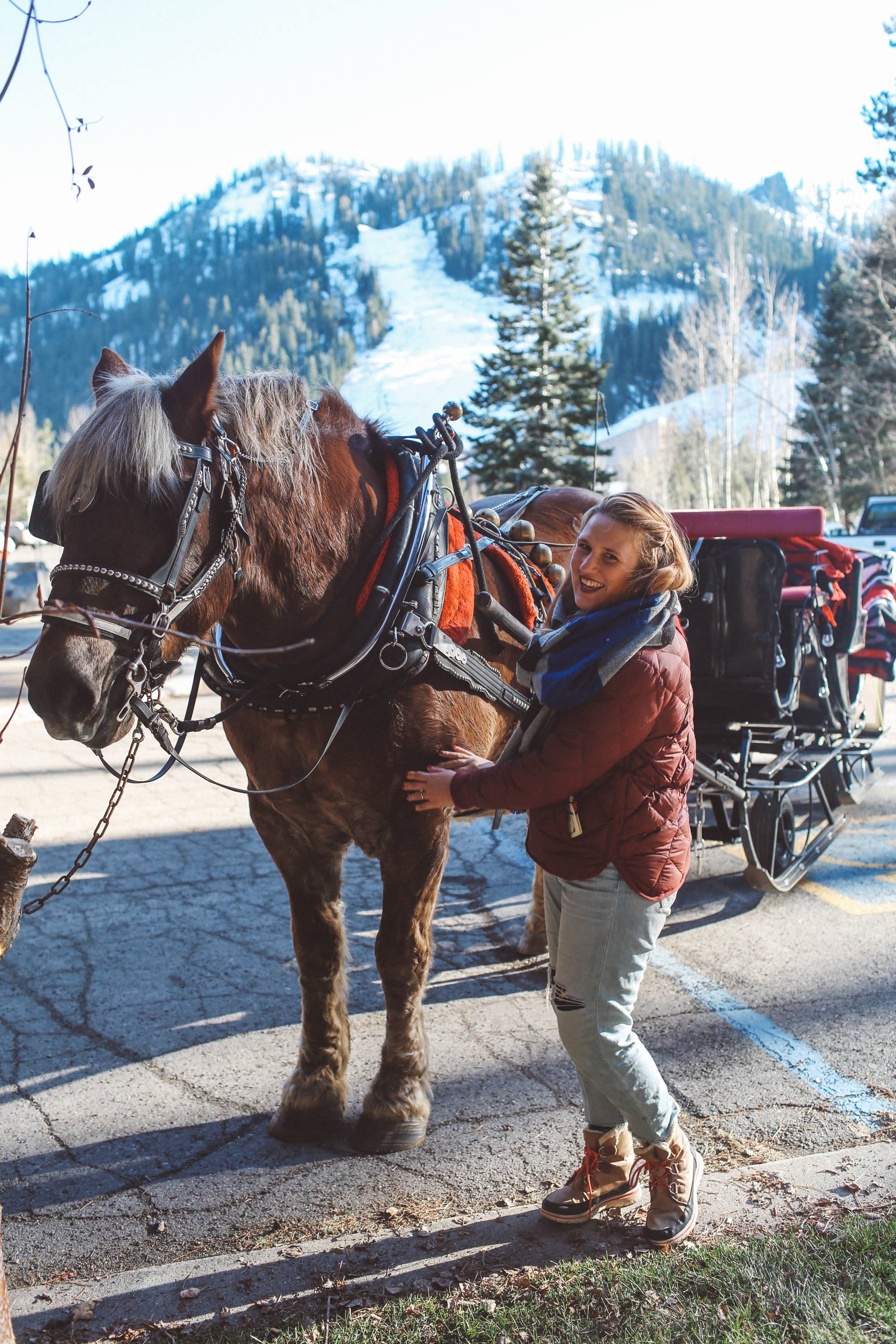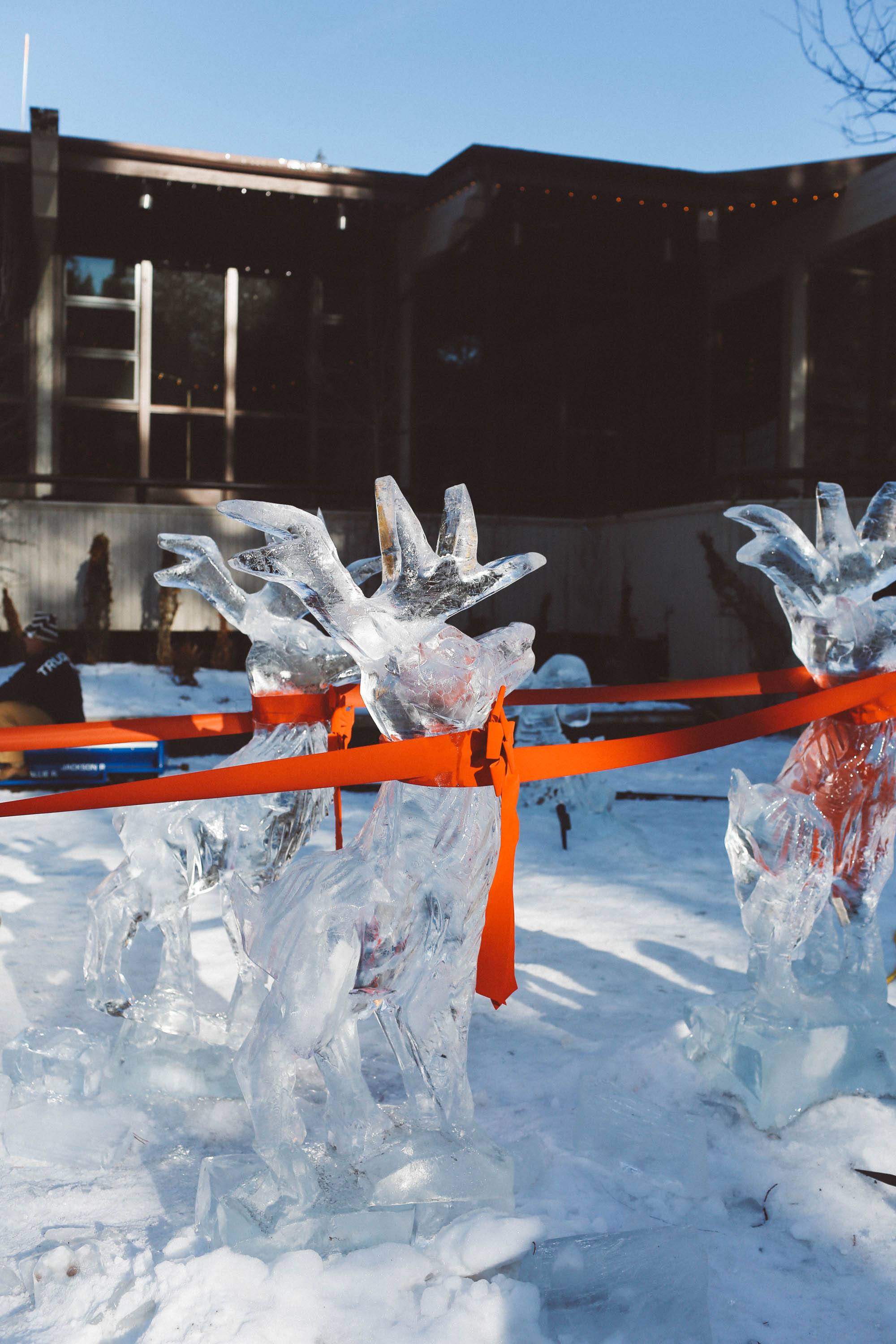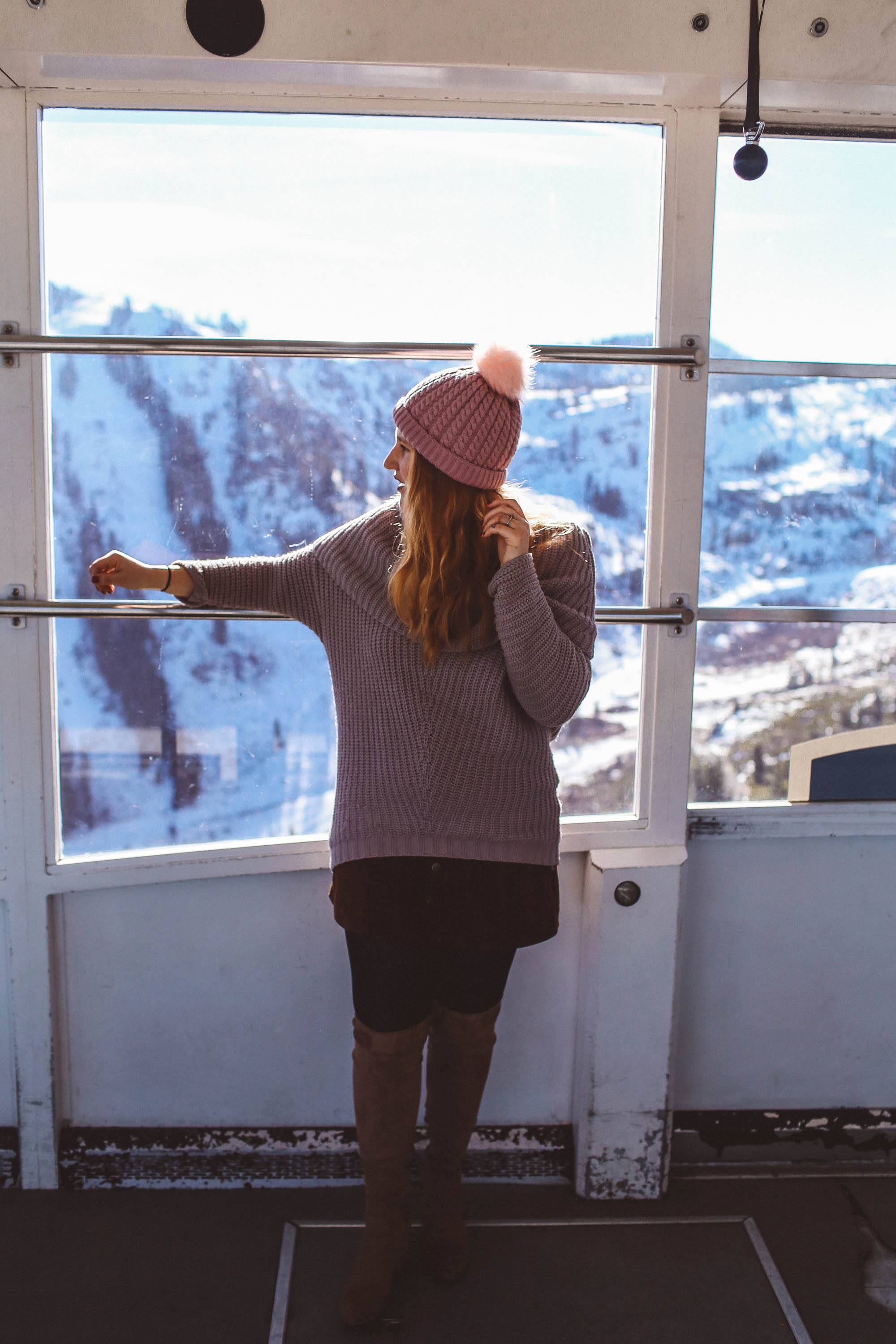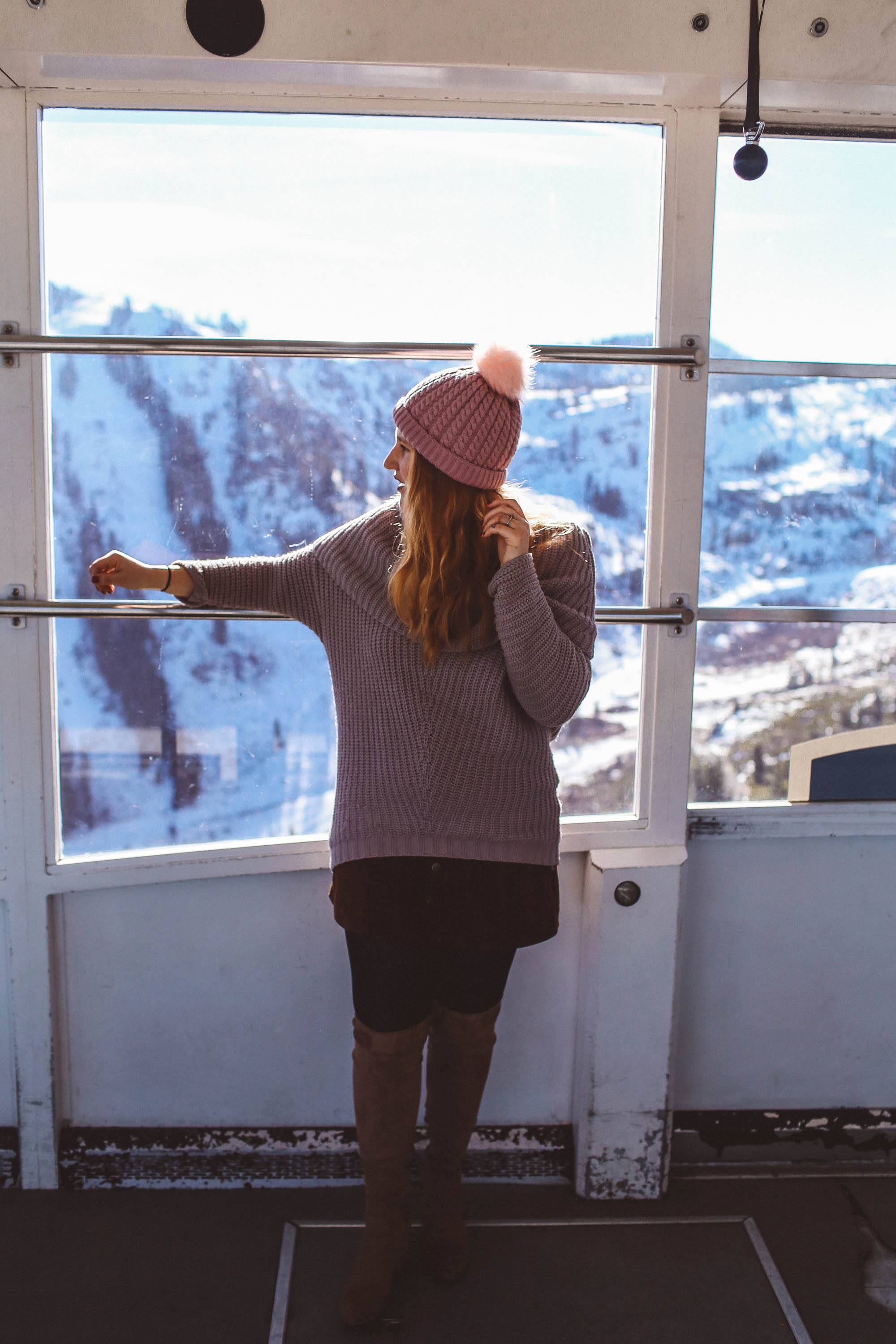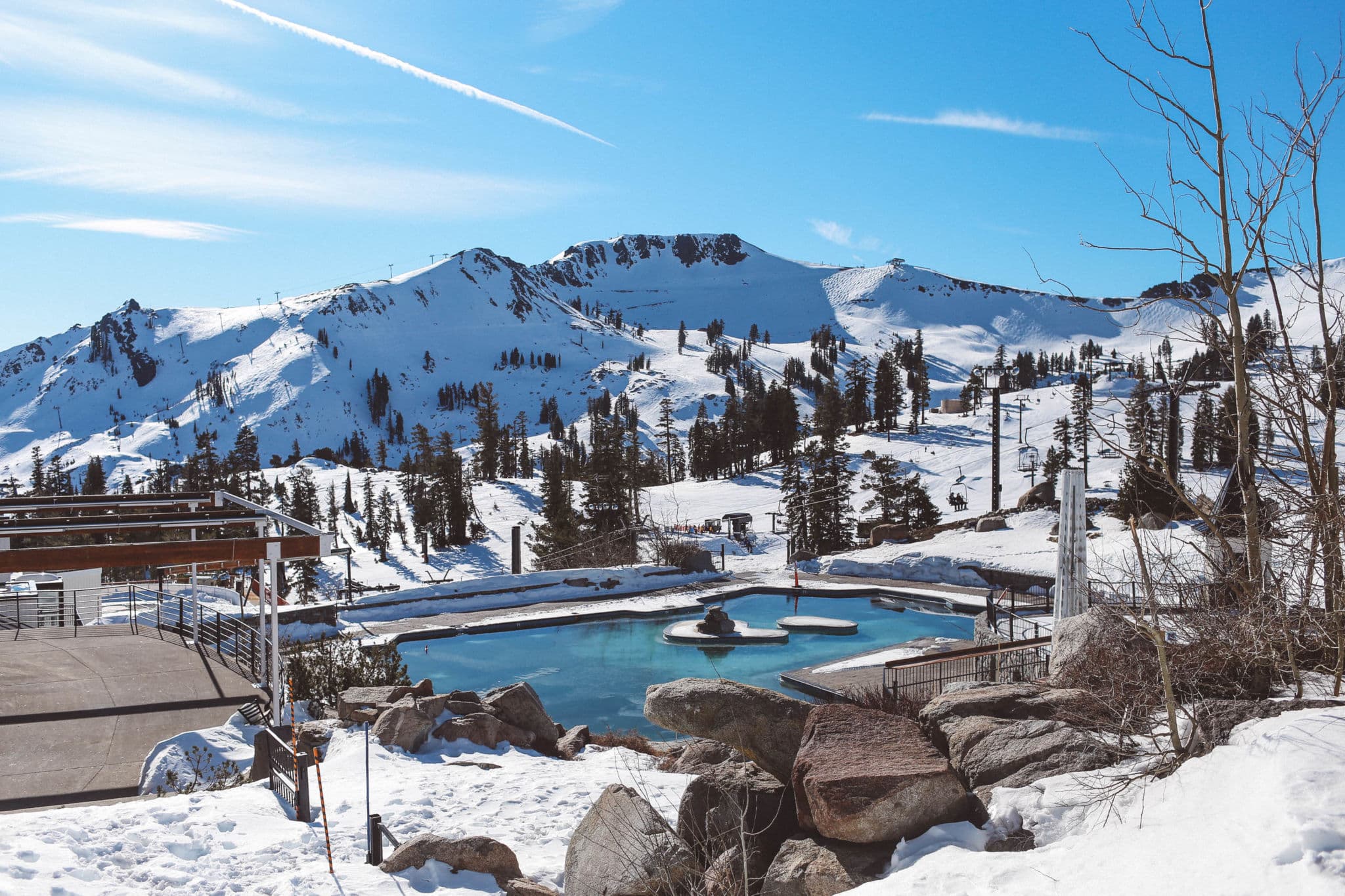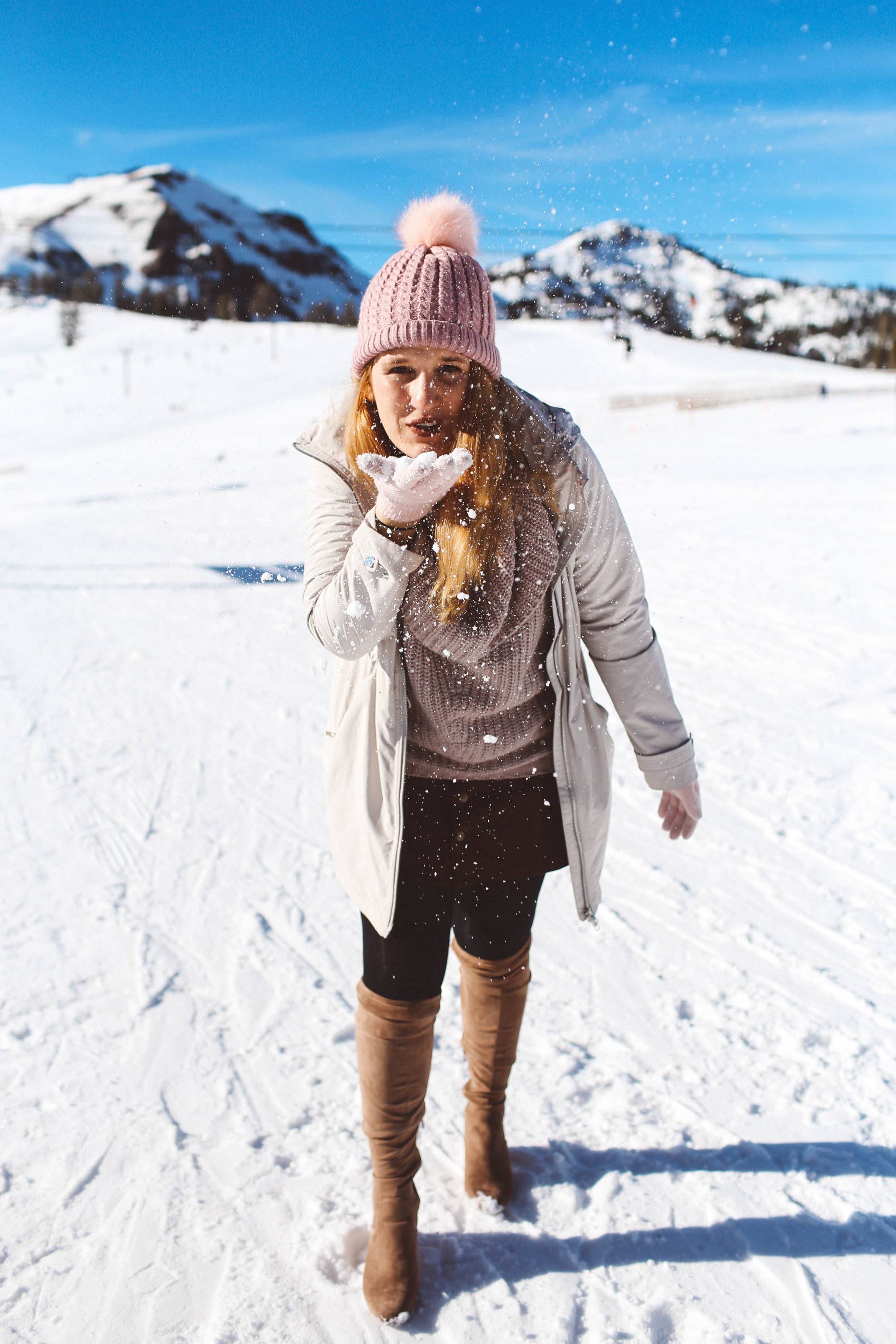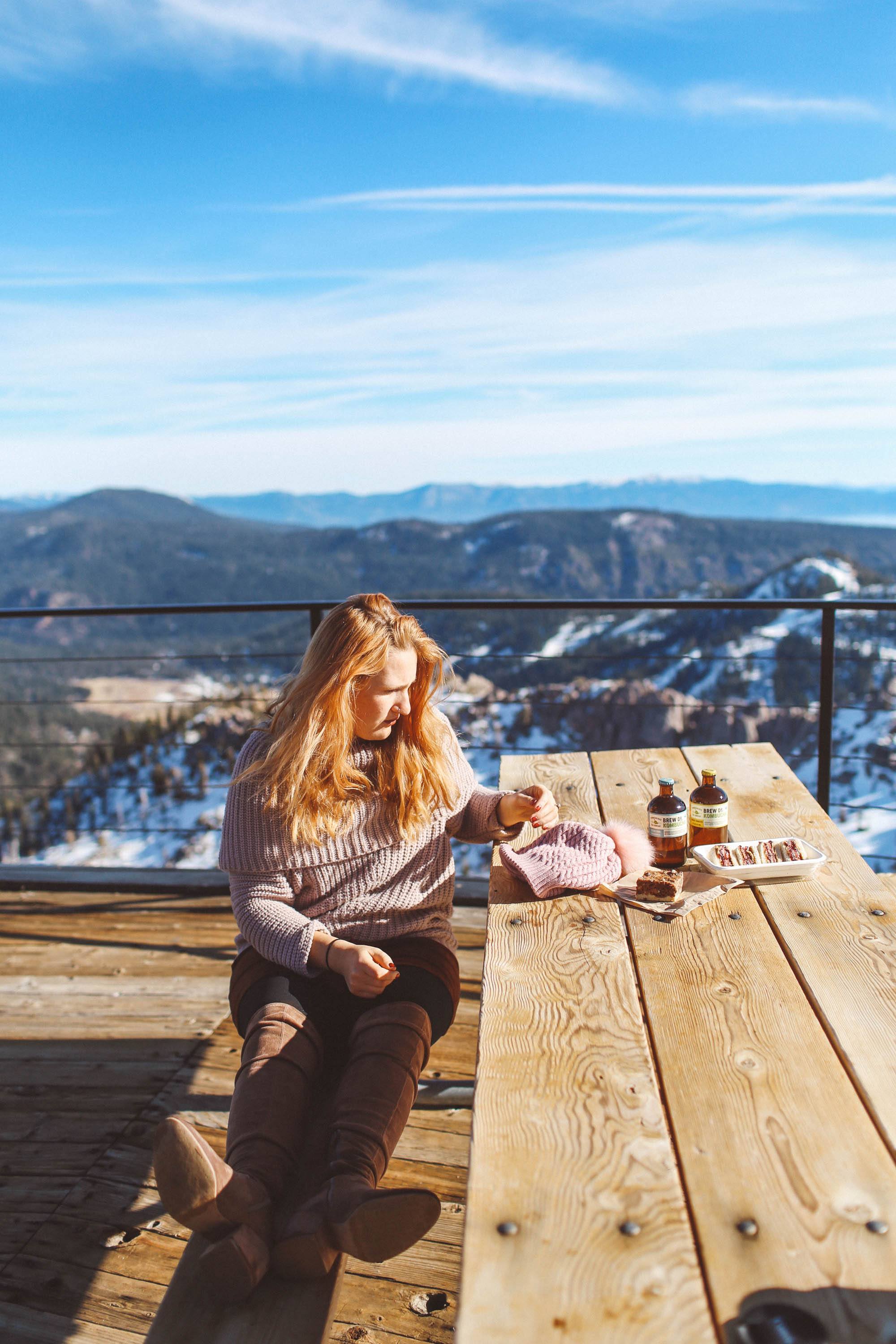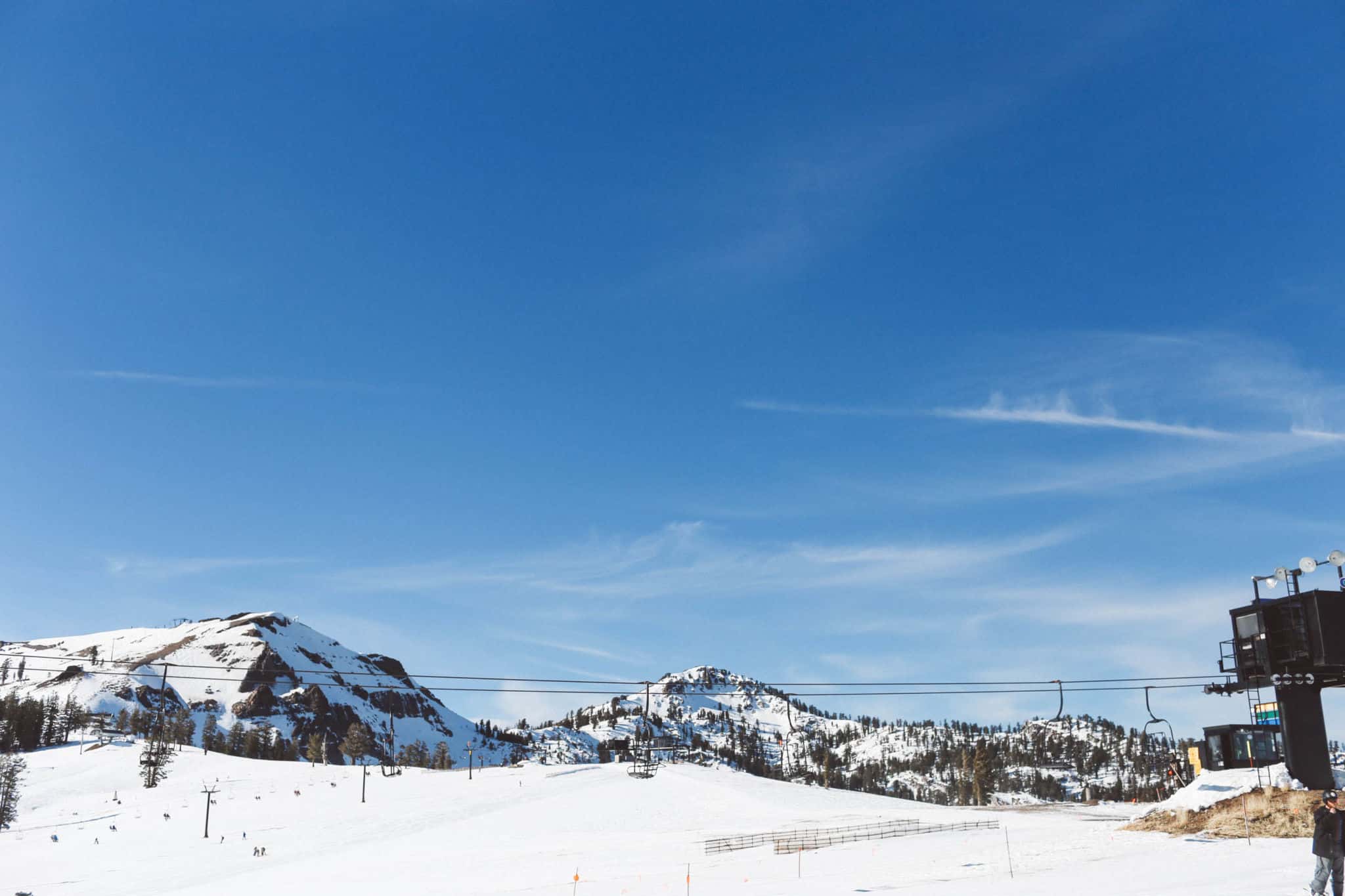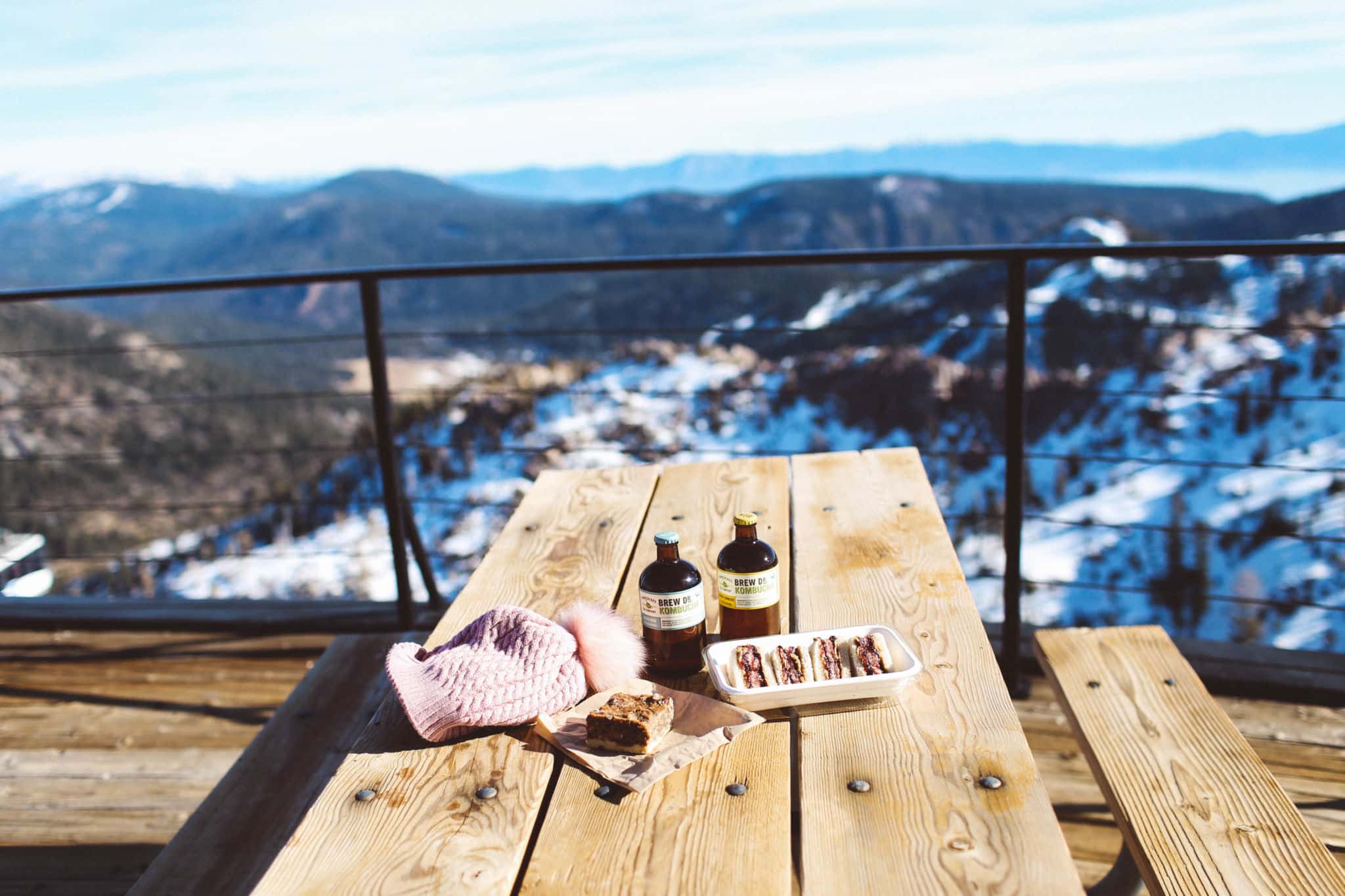 For lunch, we took the tram to High Camp – this was the highlight of our trip for both of us. The views up the mountain are priceless. Usually, there is the Terrace Bar open, but it is currently under renovations. No matter, because the Marketplace served as a great stop to grab a light lunch and head out on the giant patio on top of High Camp for a picnic in the sunshine. From this high up, you can see the blue water of Lake Tahoe between the snowy peaks.
Later, back down in the village, we visited the ice sculpture garden and did a sleigh ride (horses!), saw Santa wandering the streets and played the reindeer scavenger hunt game. There is tubing for kids and the kids at heart as well. Then, nachos at Rocker for dinner (they're HUGE!) and Elf on TV while fireside in the evening. By the end of our trip, I was fully in the holiday spirit. Just a 3.5 hour drive away from San Francisco, Squaw Valley just may have to be an annual holiday trip.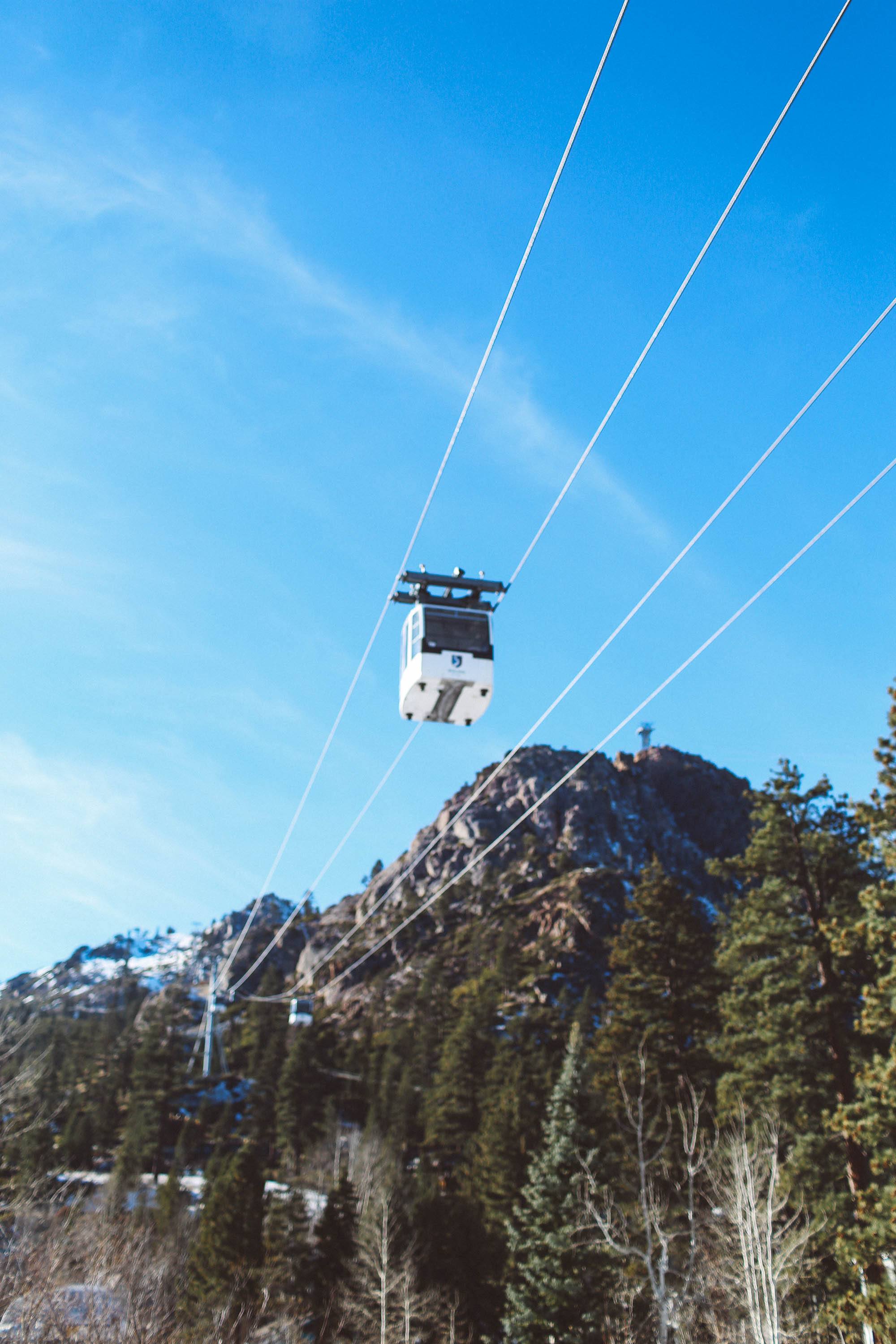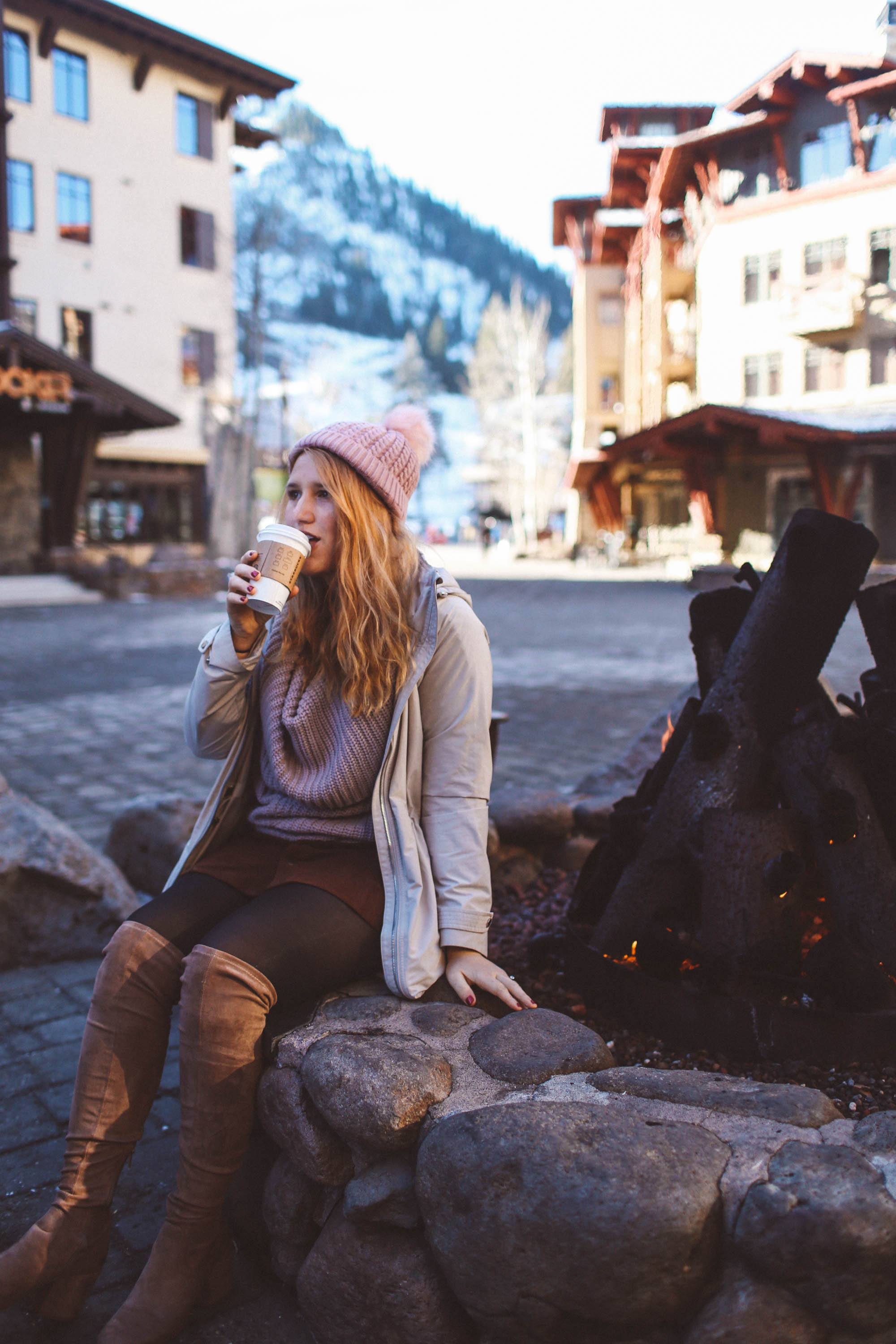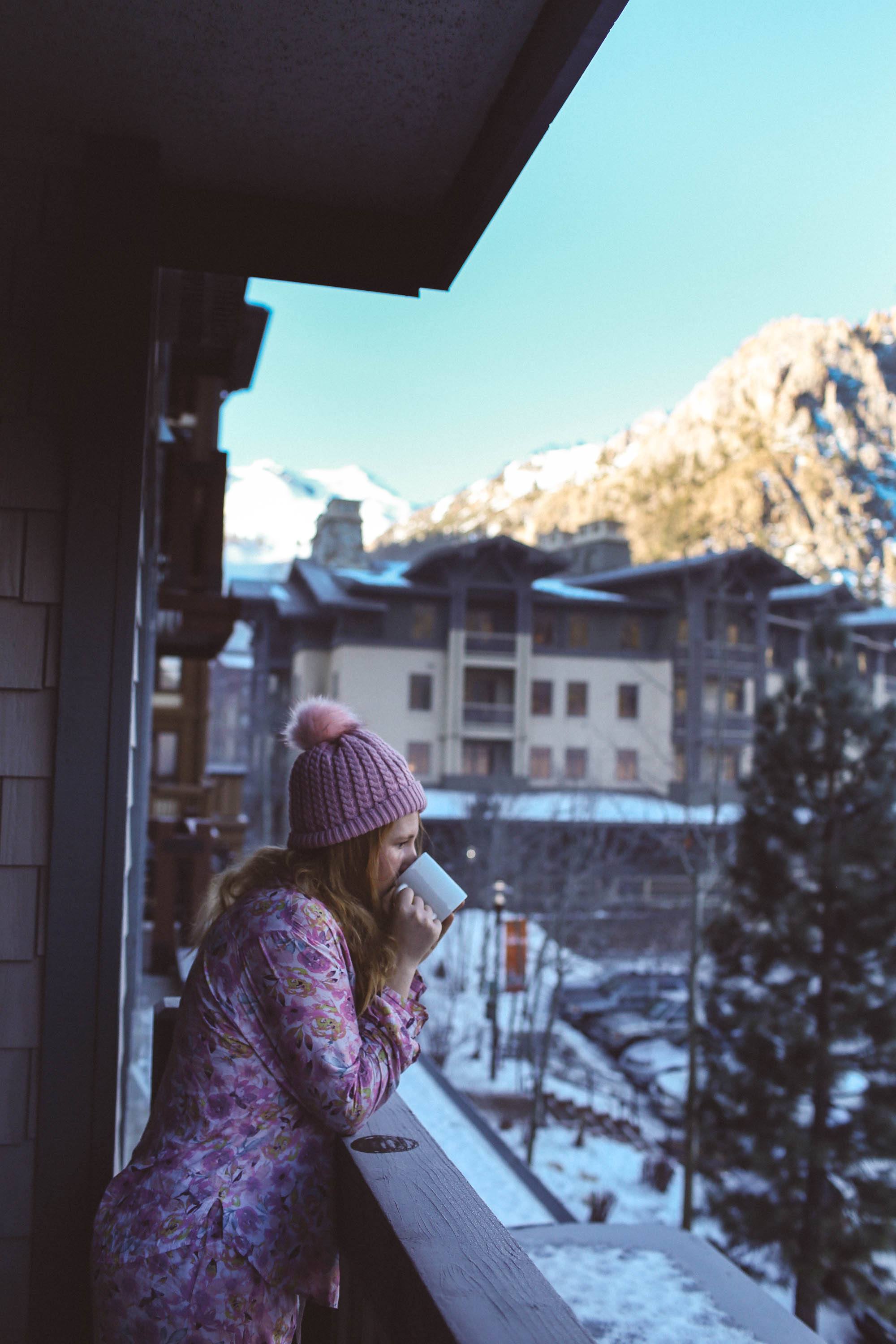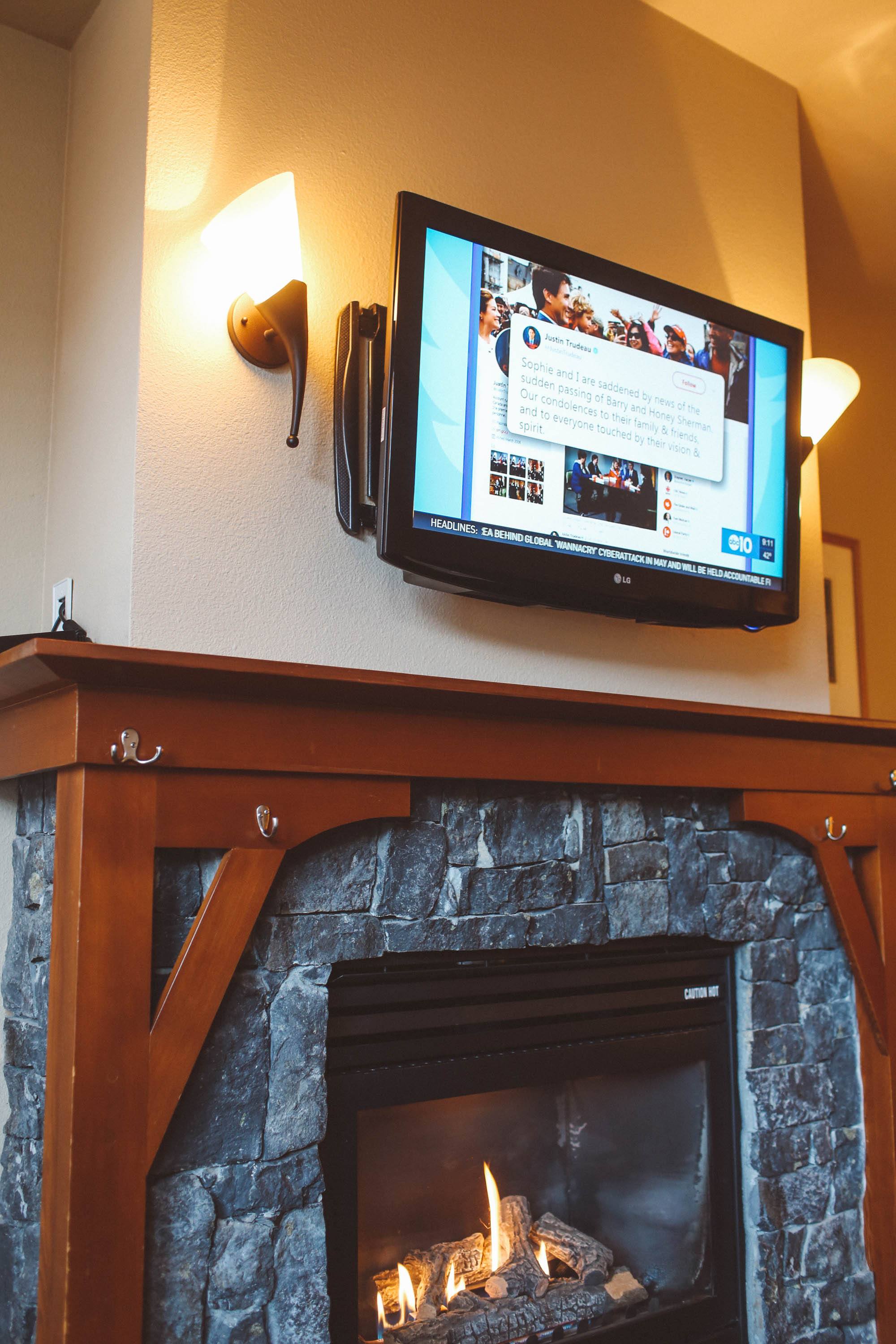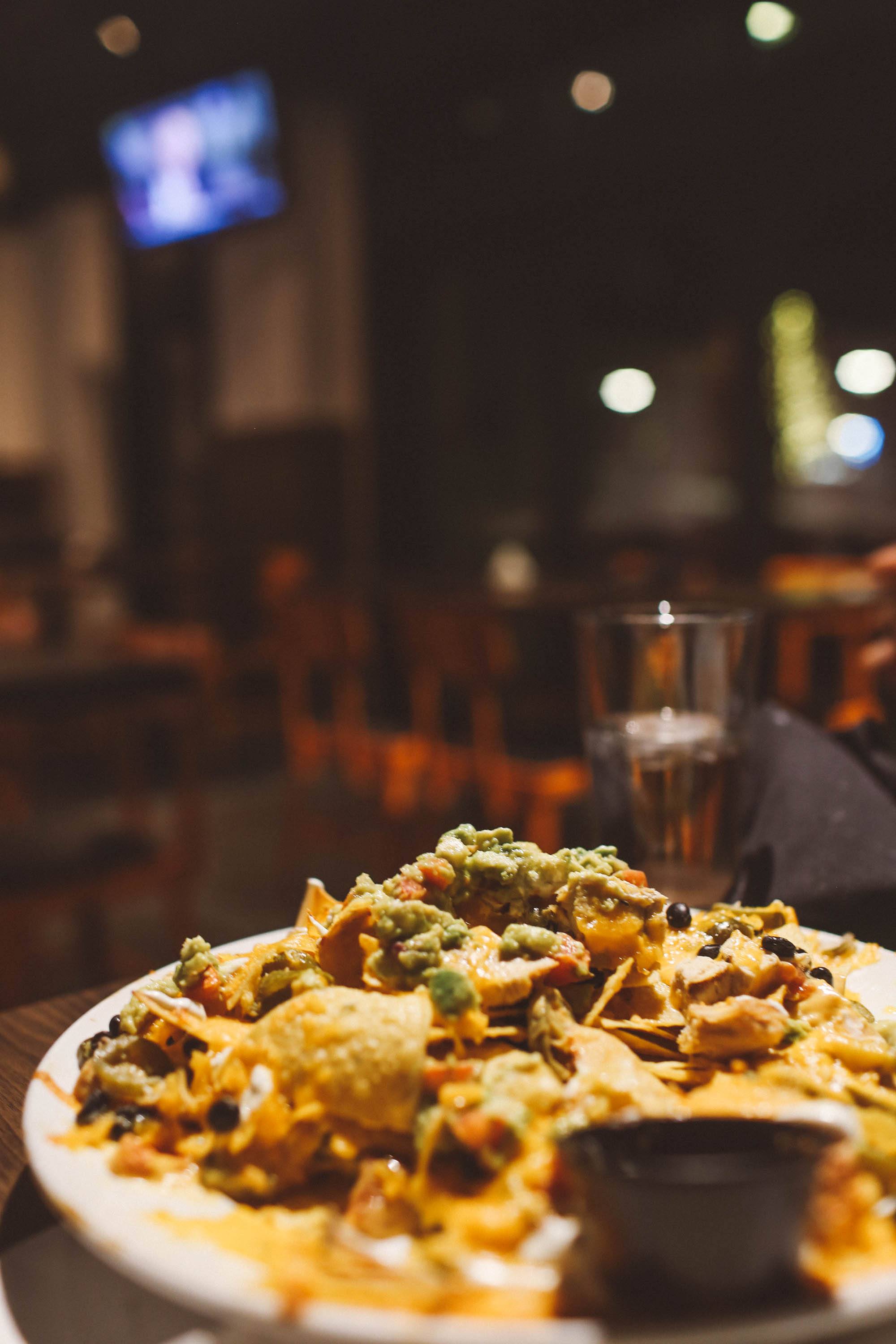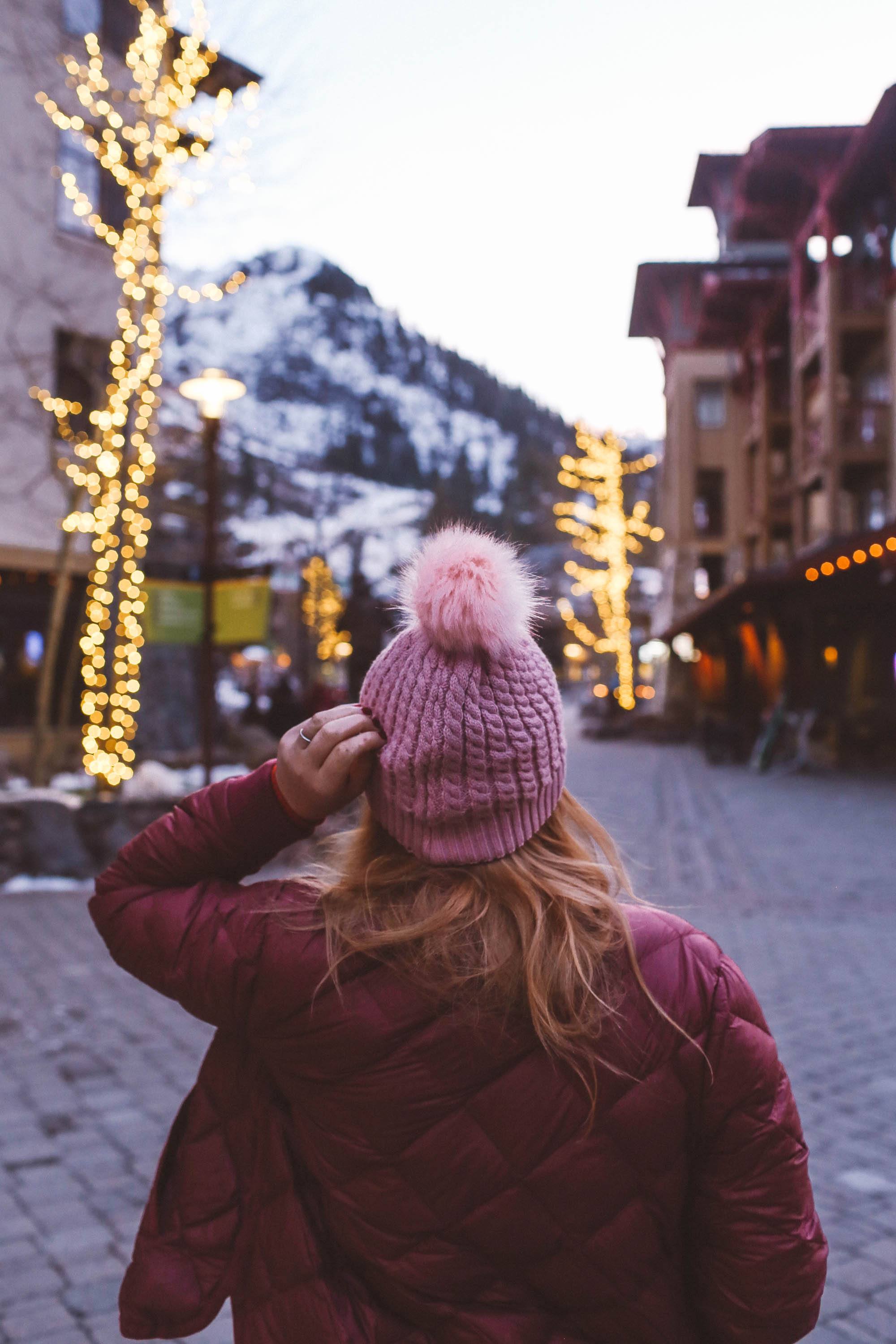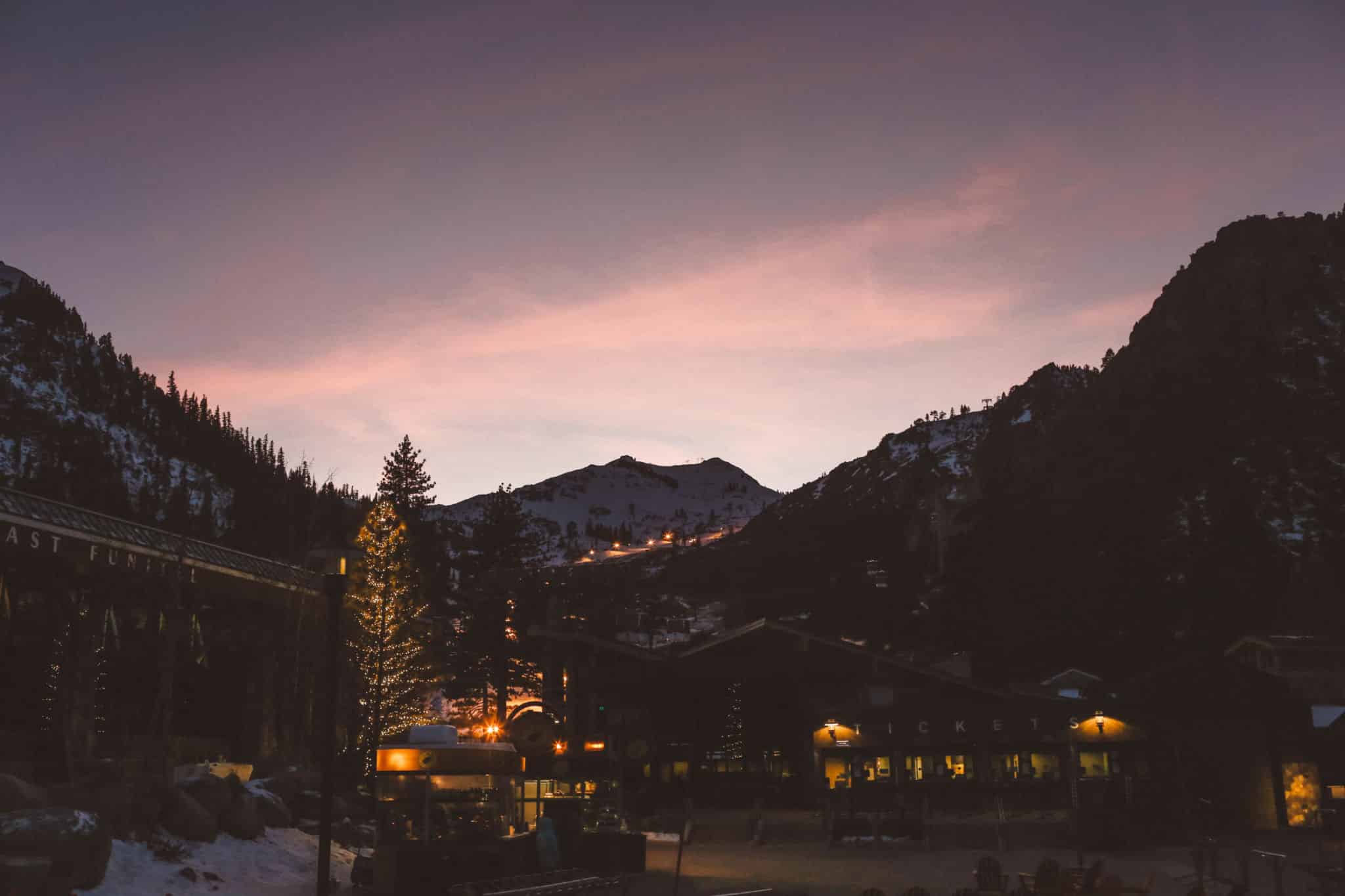 Thank you Squaw Valley Alpine Meadows for hosting us.