You scream. I scream. We all scream for ICE CREAM! When I heard the Museum Of Ice Cream was coming to San Francisco I marked the date of ticket sales in my cal and somehow managed to score two tickets to the museum the first week after opening day. It's currently sold out until February, but an employee told me the ice cream gods (aka MOIC team) will most likely be extending it further and opening another round of ticket sales. There's even a good chance they will take the Museum Of Ice Cream to other cities since it's such a hit.
But, if you don't live in San Francisco, didn't get tickets or want to know what to look forward to when visiting, this post is for you. I grabbed my new husband (we got married 4 days before) and we went on a day date to the Museum of Ice Cream – read on to see what all the rooms look like, tips for visiting and hear my review. I firmly believe this place should be on everyone's bucket list!
*this post does contain ice cream spoilers, but I make sure not to include photos of everything, so you will still be surprised!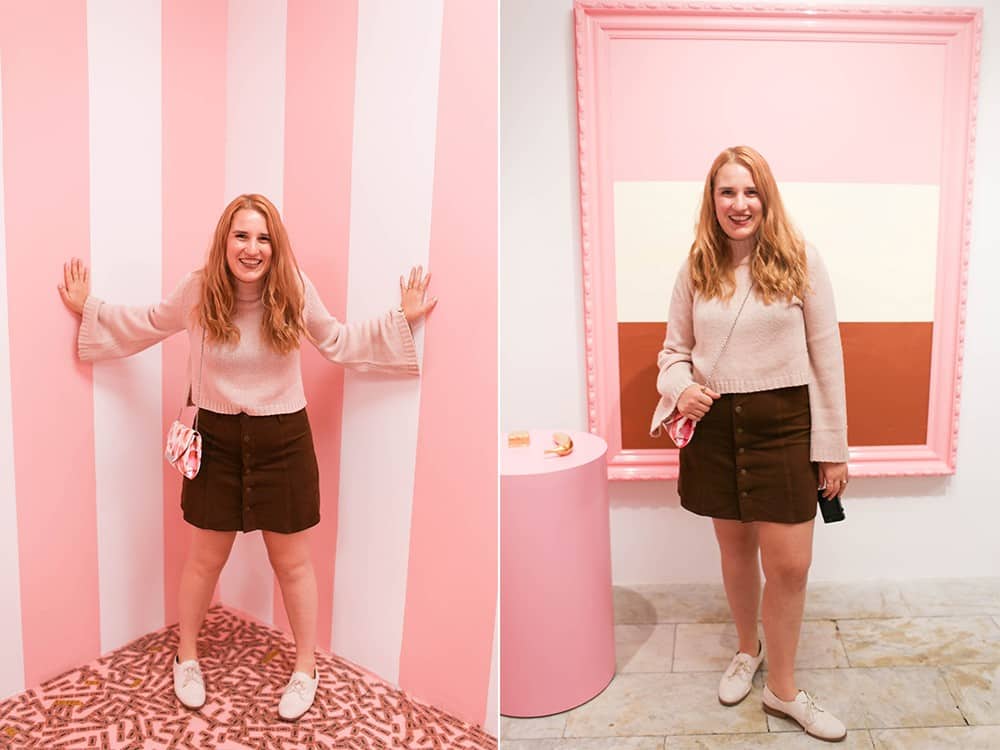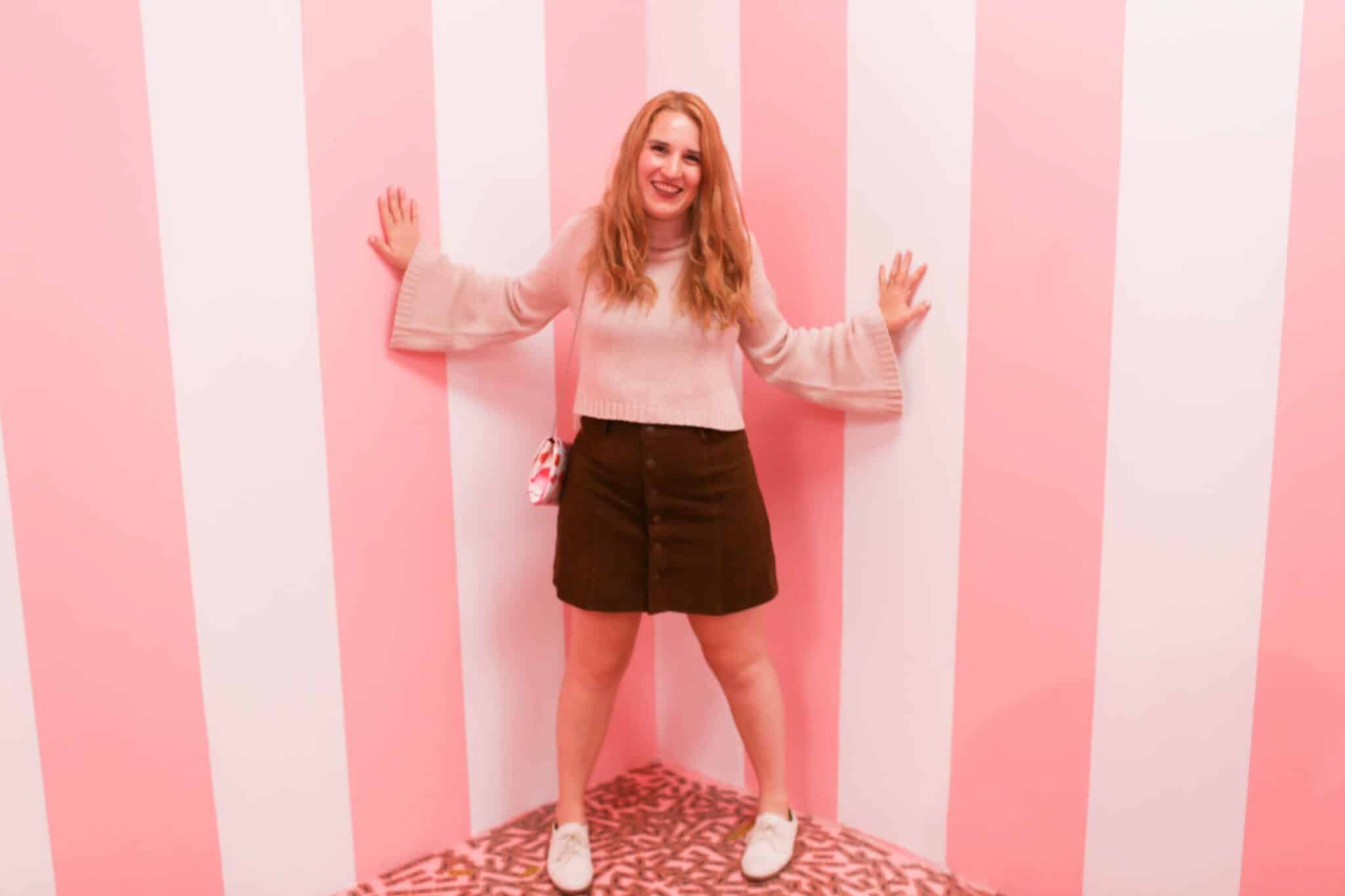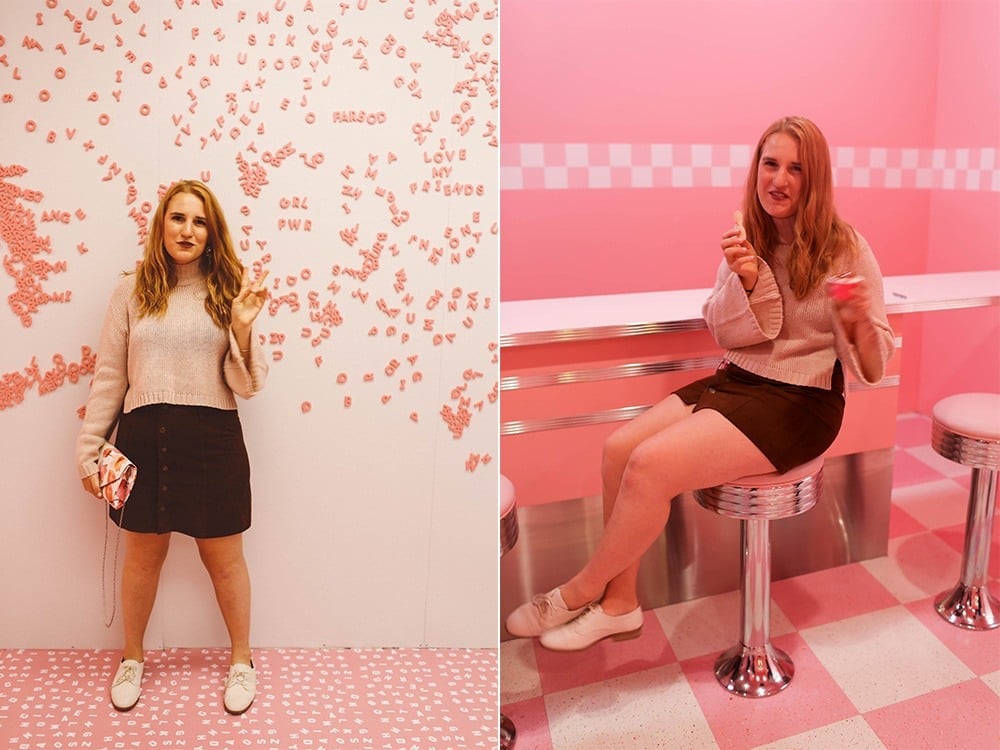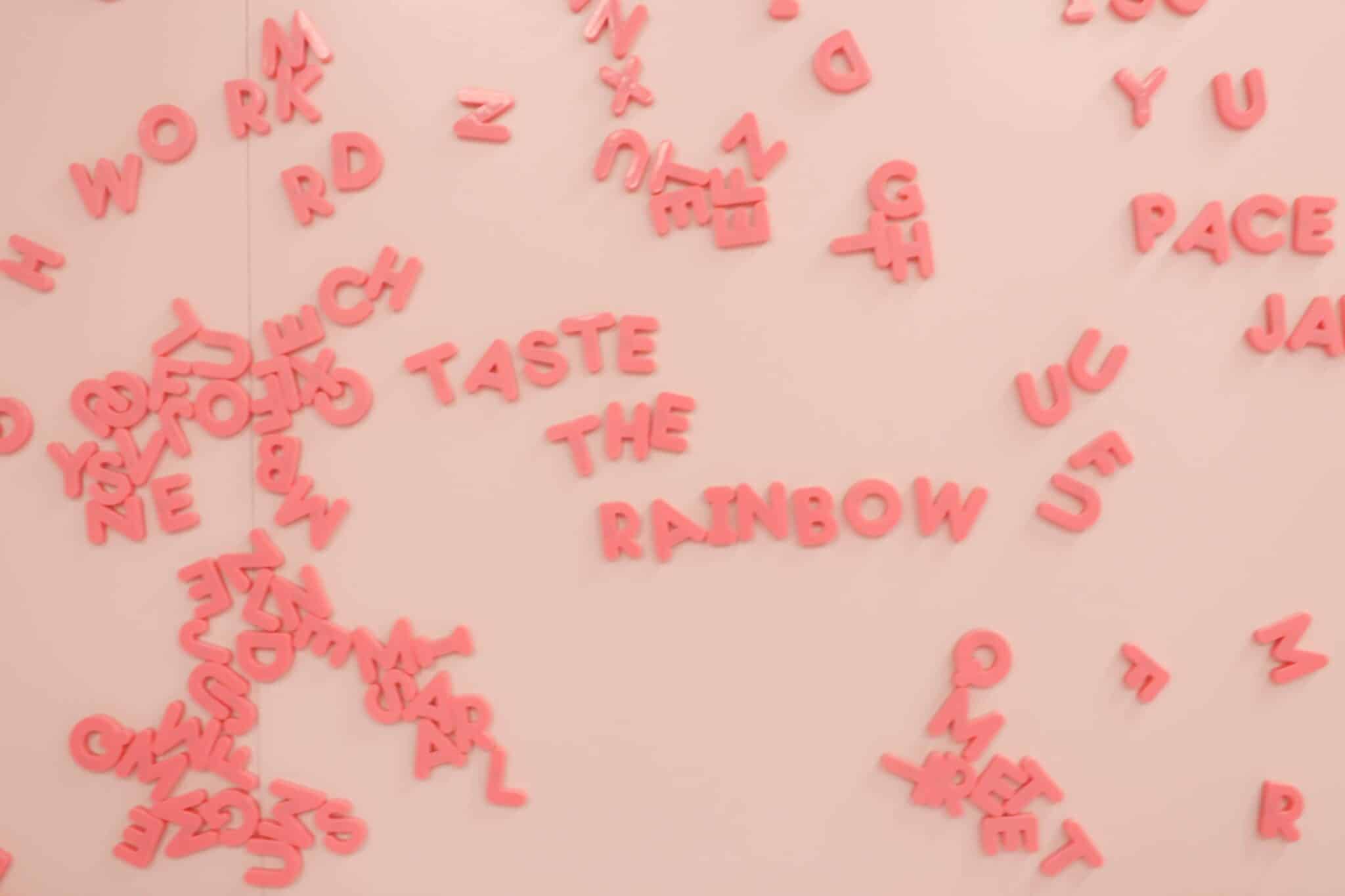 First up was a Pink Bubble Gum Room with a ring toss where you can win free scopes of special ice cream. It's actually pretty hard! Don't worry if you don't win, you can buy scopes for $4 at the end. The next room
After, you'll walk into a room that looks like a 50's diner on pink steroids. In the corner, there's a record machine playing oldies and if you slide up to the bar, you'll be handed a big ole' cup of ice cream. Take the time to read the names of all the records (they're puns!)
The next room was a Make A Statement Room – take the time to write something inspiring on the wall or read what others have left. Make sure to try the Mochi ice cream before you leave. I recommend the strawberry (blends in with the walls!)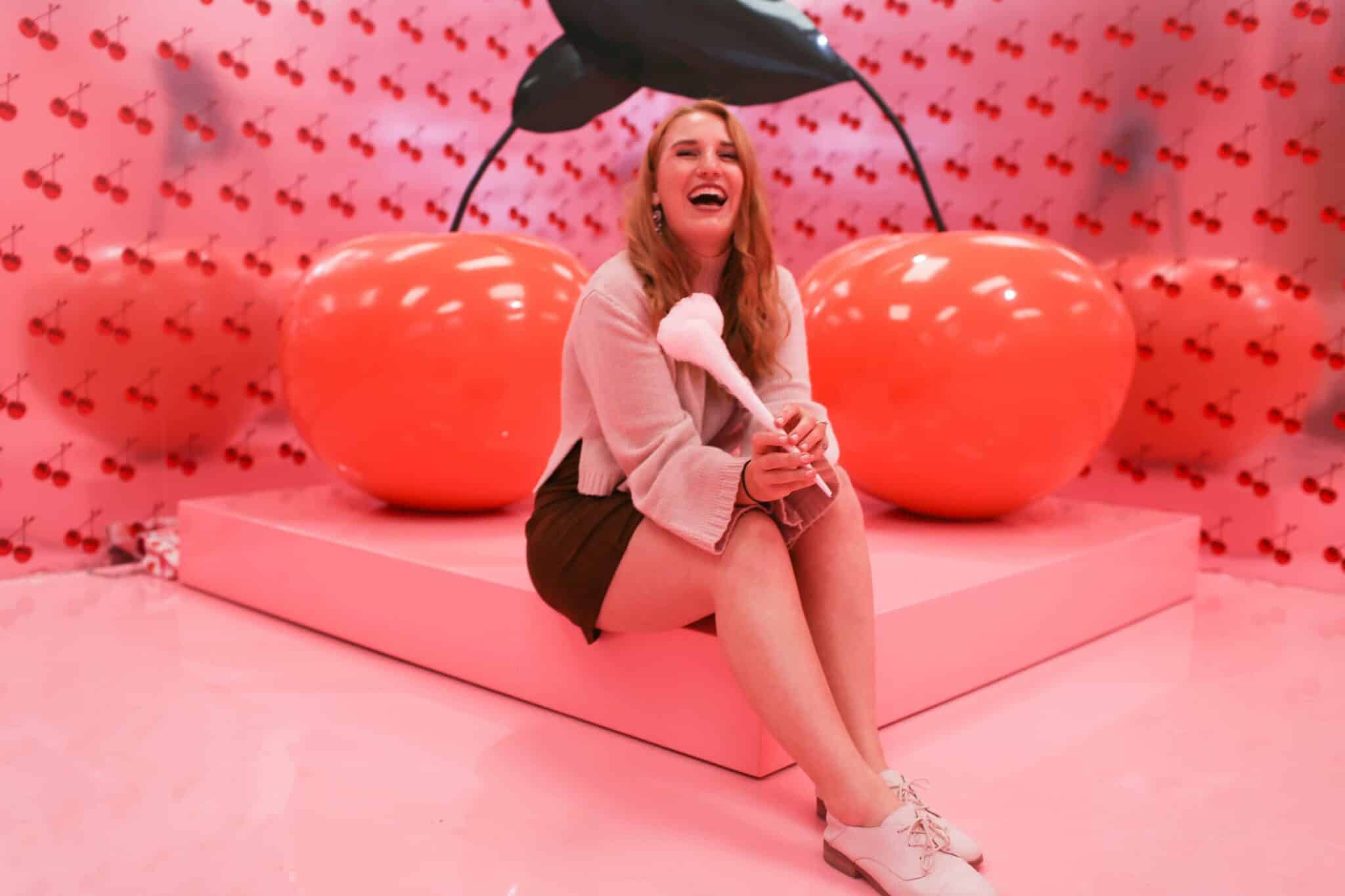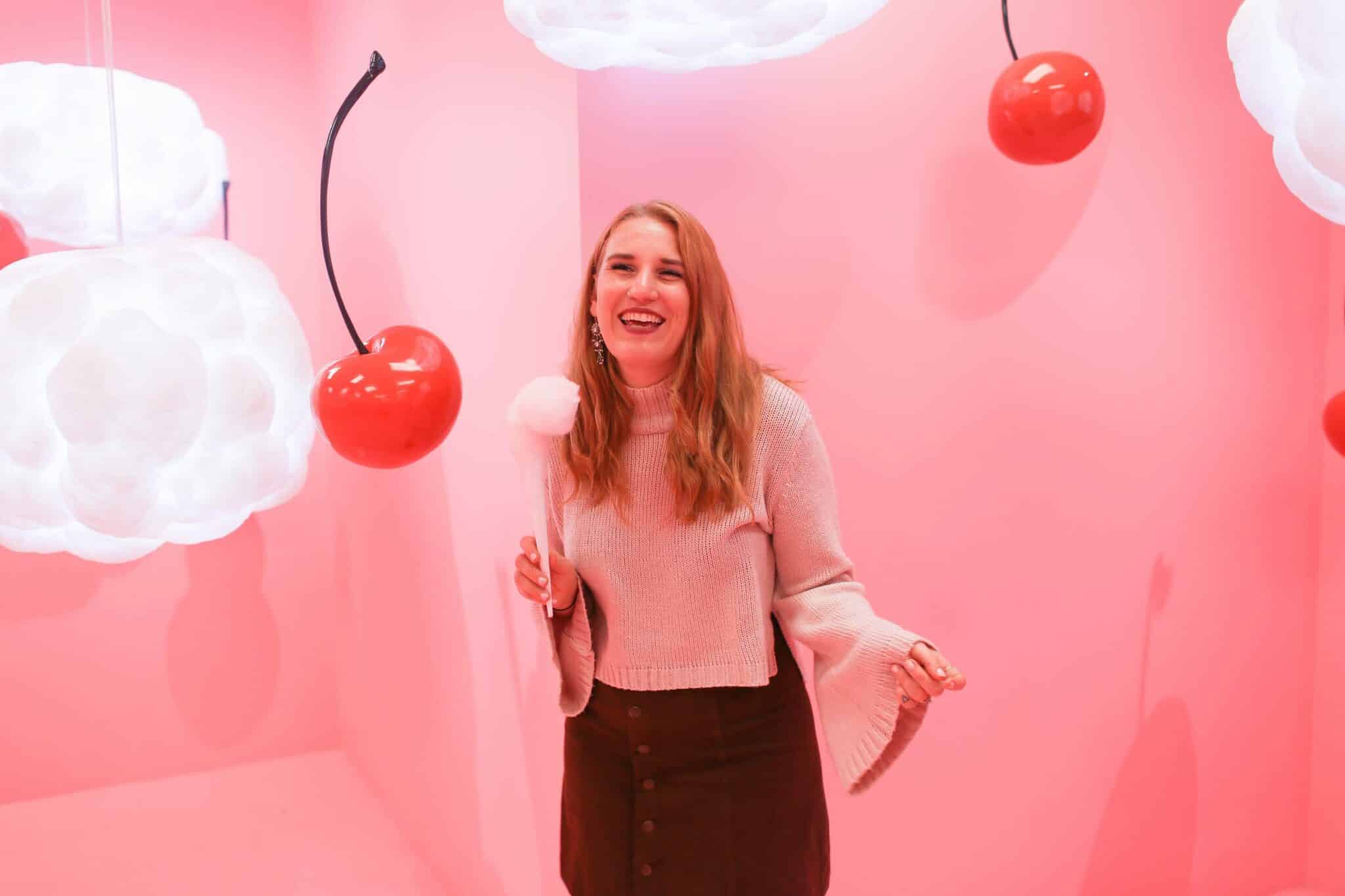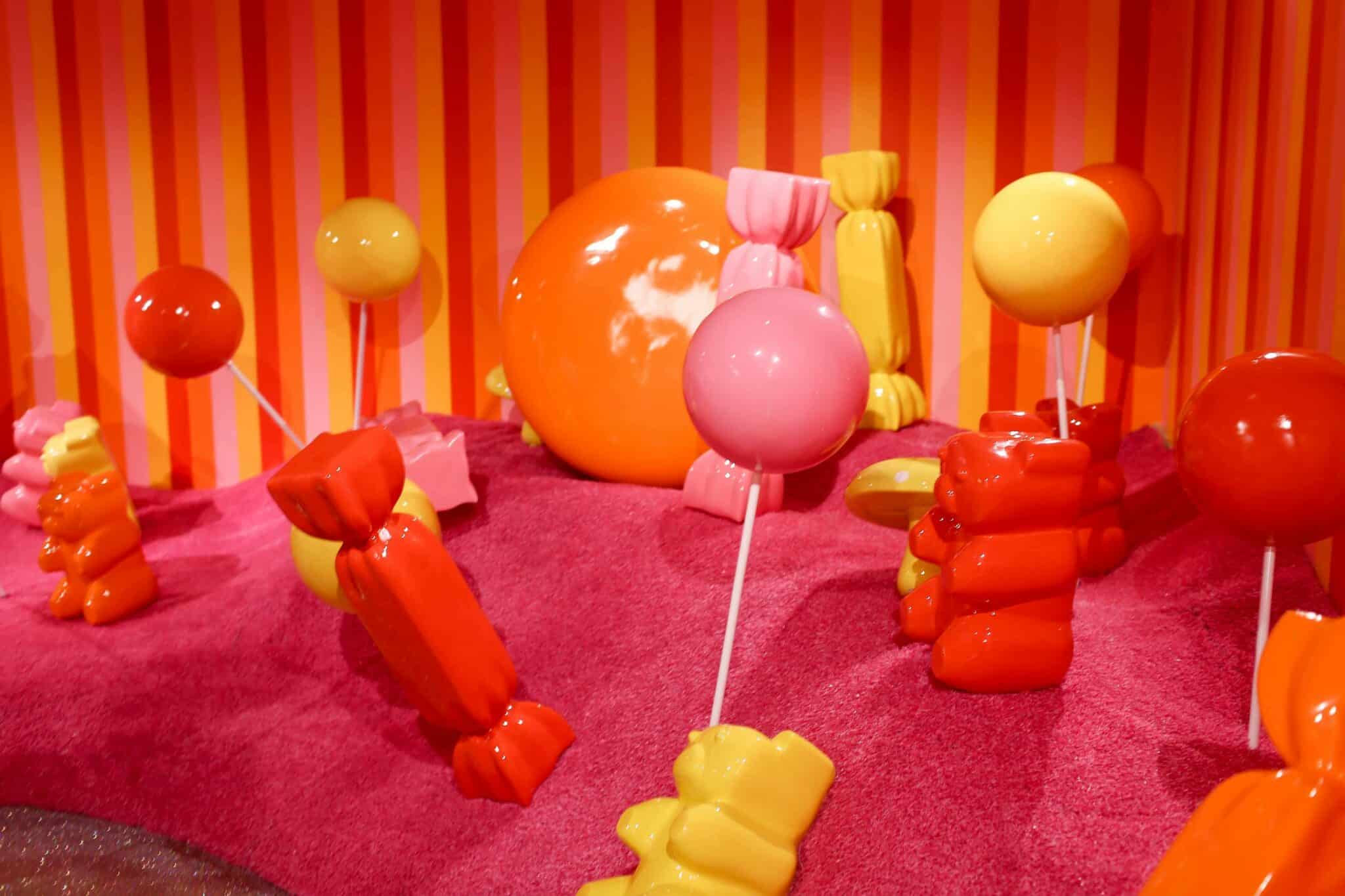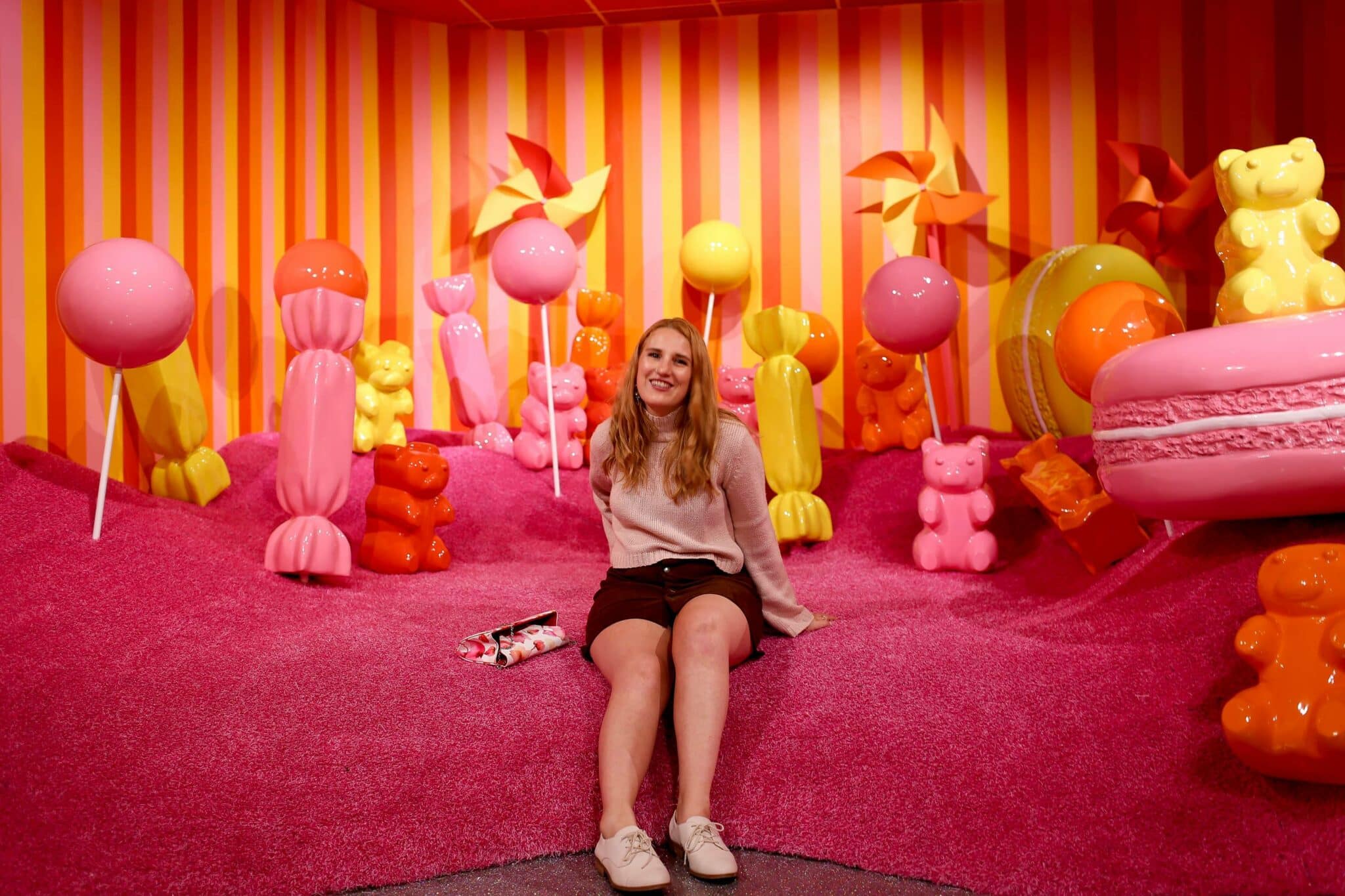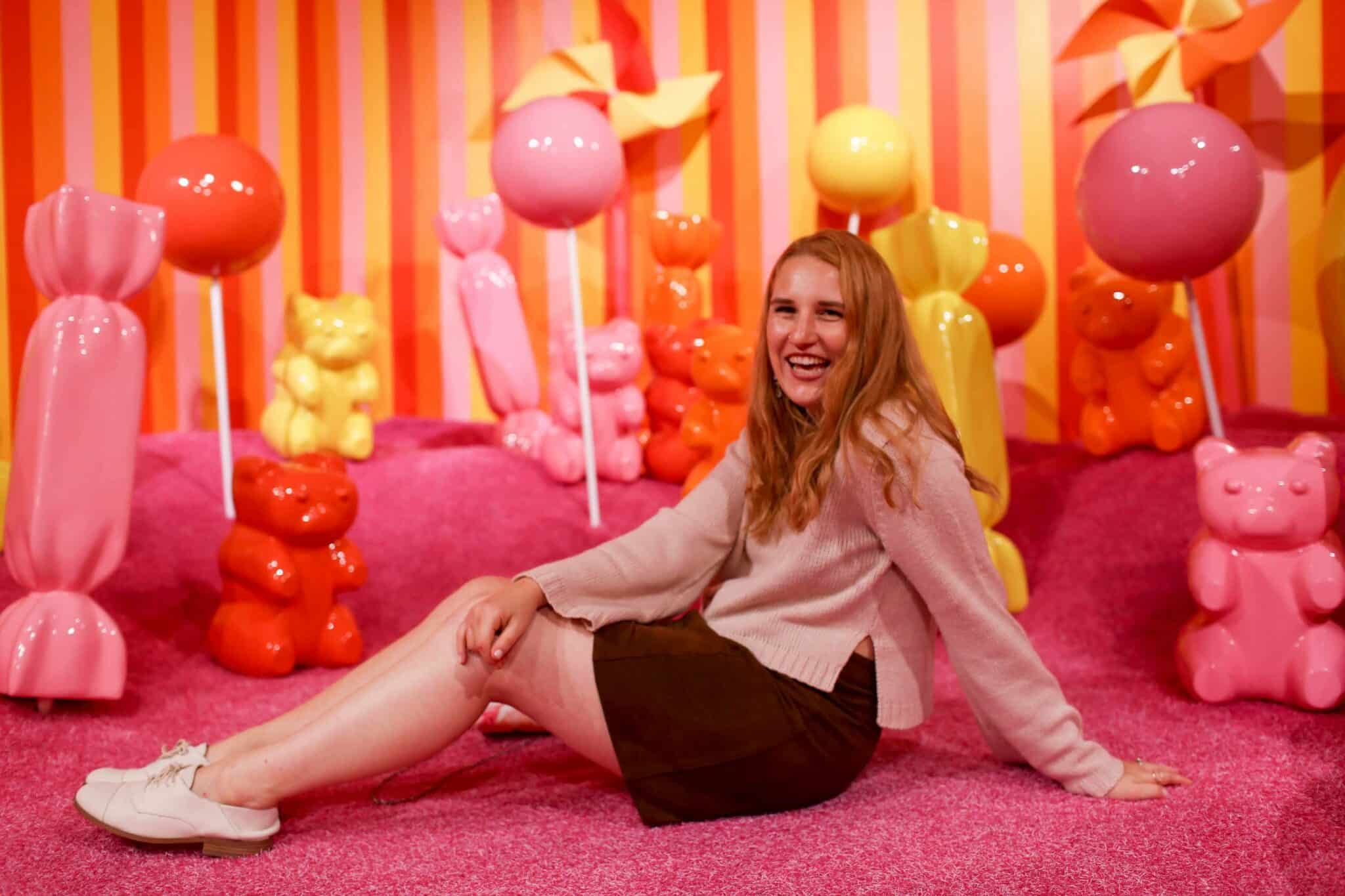 At the start of the tour, they make you vow you won't touch the cherries or gummy bears. After the statement room, you pick up a stick of cotton candy and then try really really hard not to touch the cherries or the gummies in the next room.
Pro tip: you can sit on the pink "grass" in the gummy bear garden and the staff member will happily take your photo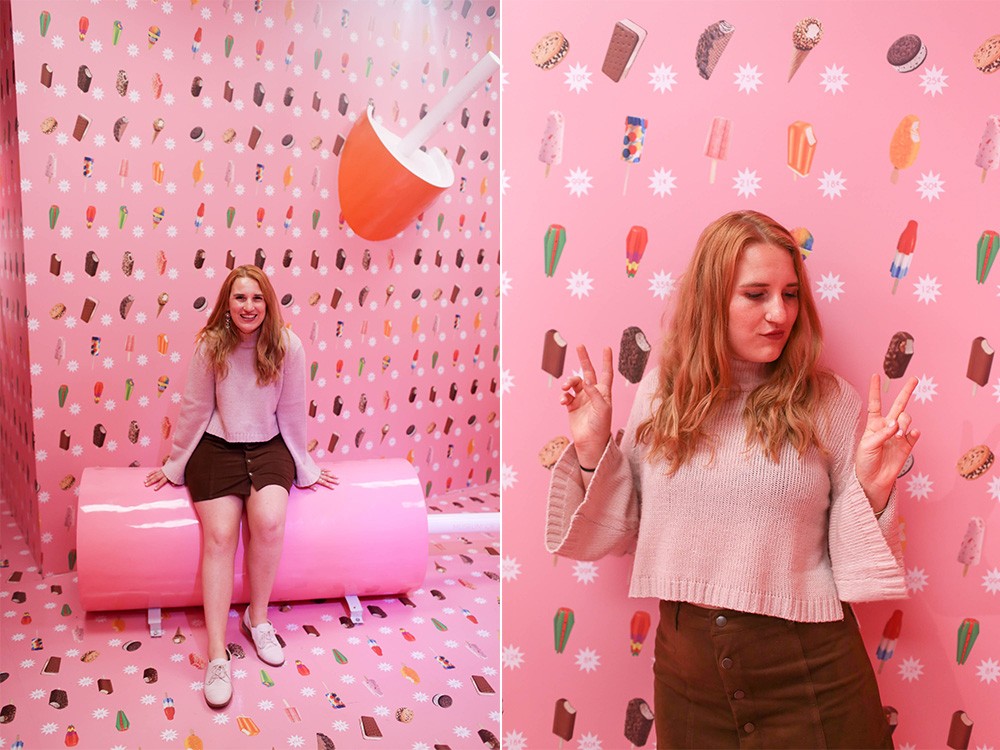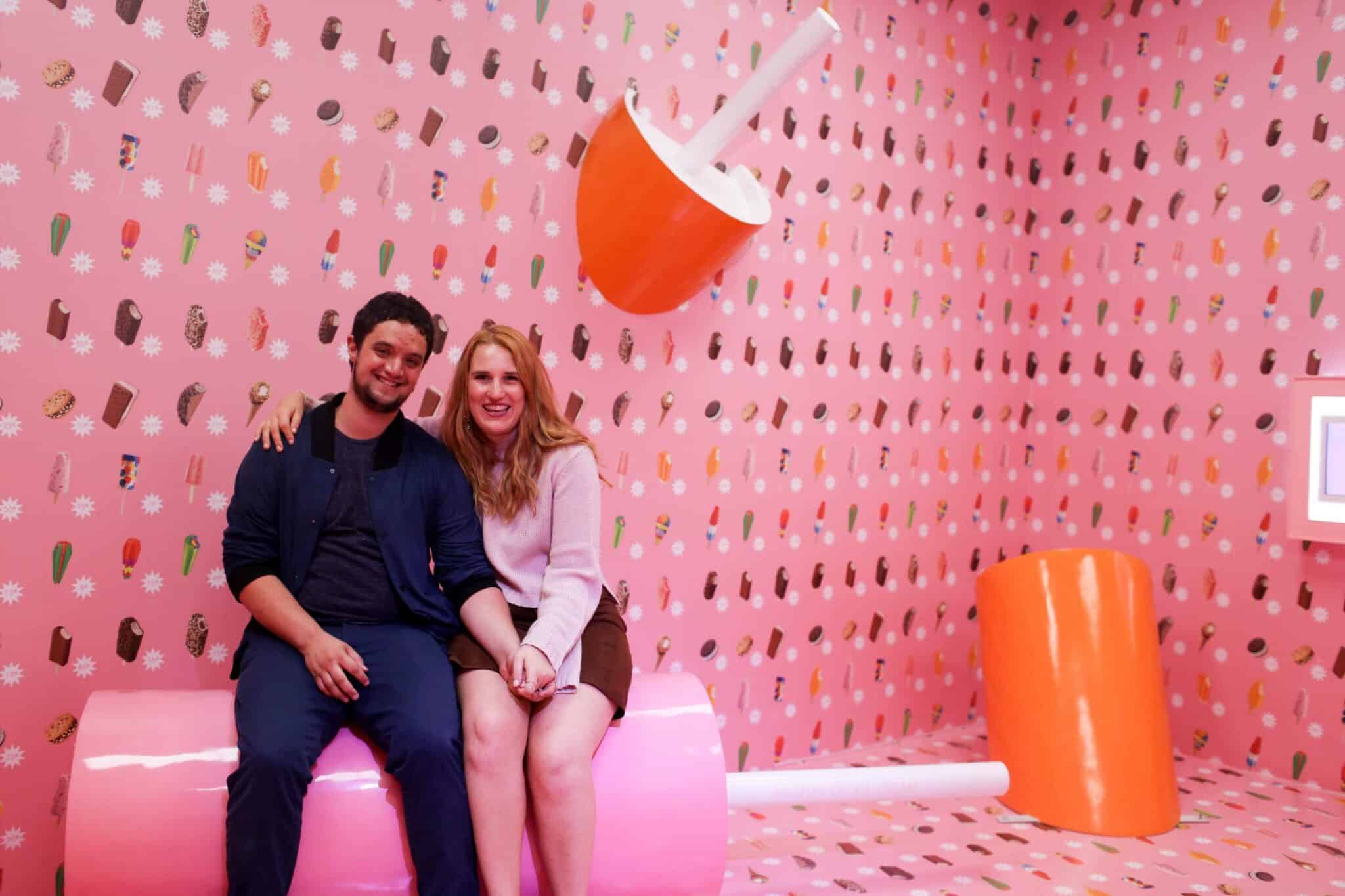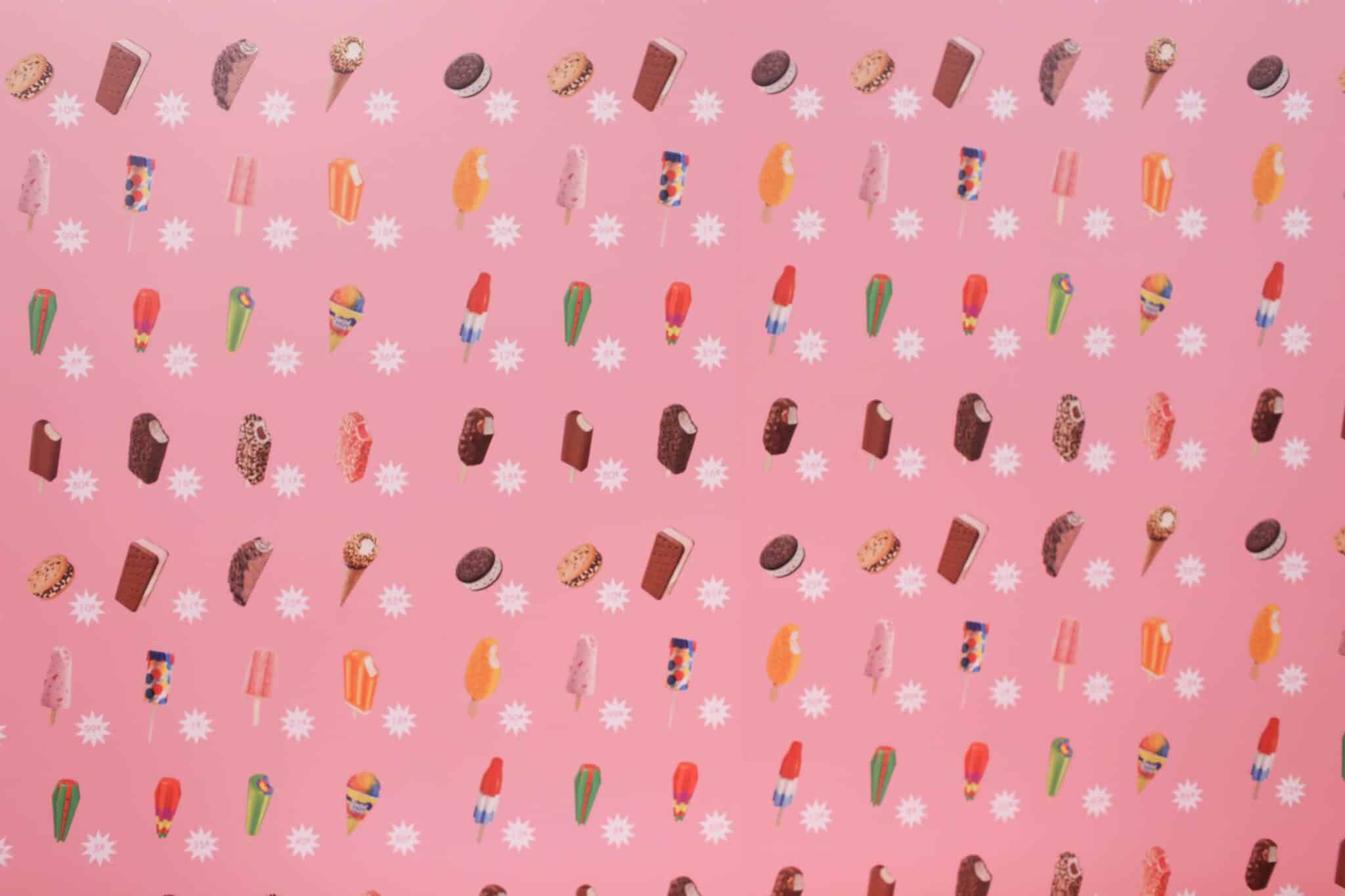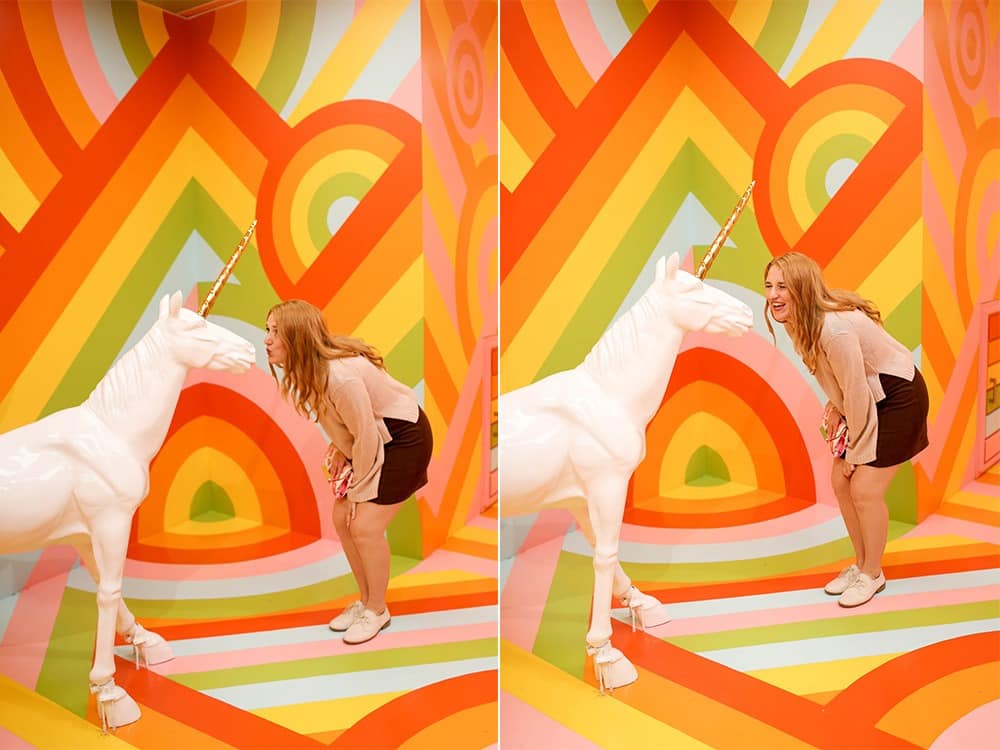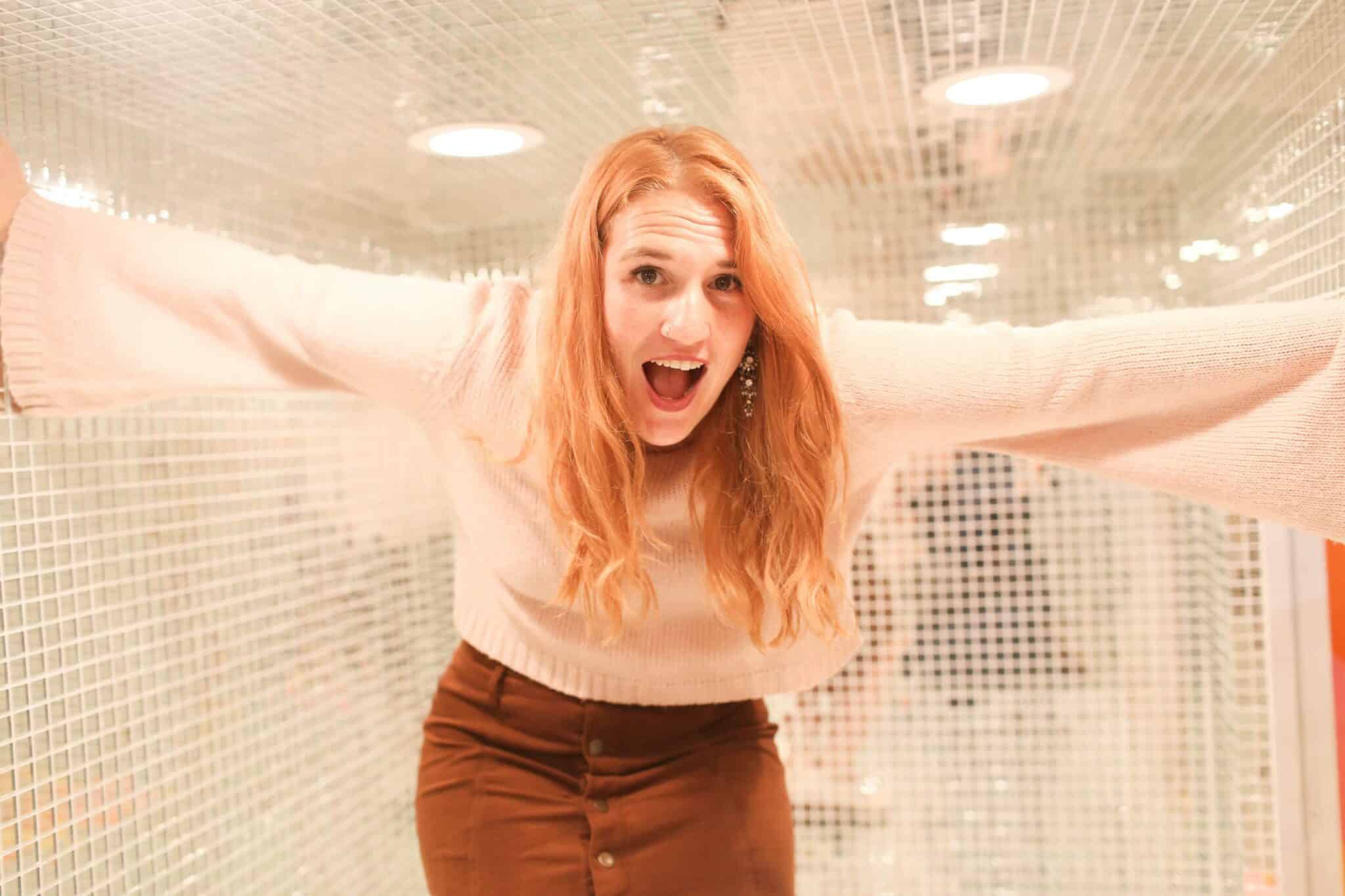 The next room is all about ice cream push-pops and rocket pops! Do you remember the ones with the Flintstones? I think it was this room that brought back so many childhood memories from snacking on these bad boys in the hot summers in Wisconsin. You can sit on the push-pops for photo ops, so don't shy away!
Afterward is one of my favorite rooms – the unicorn room! The wallpaper looks like it walked right out of 1970's living room. But here, there's a giant unicorn in the middle. You can indeed sit on the unicorn (or ride it like I did) while enjoying a tiny ice cream cone. They just keep on feeding you here!
Before rounding the corner, make sure to open the little doors near the floor. There's a fun little crawl space to play in!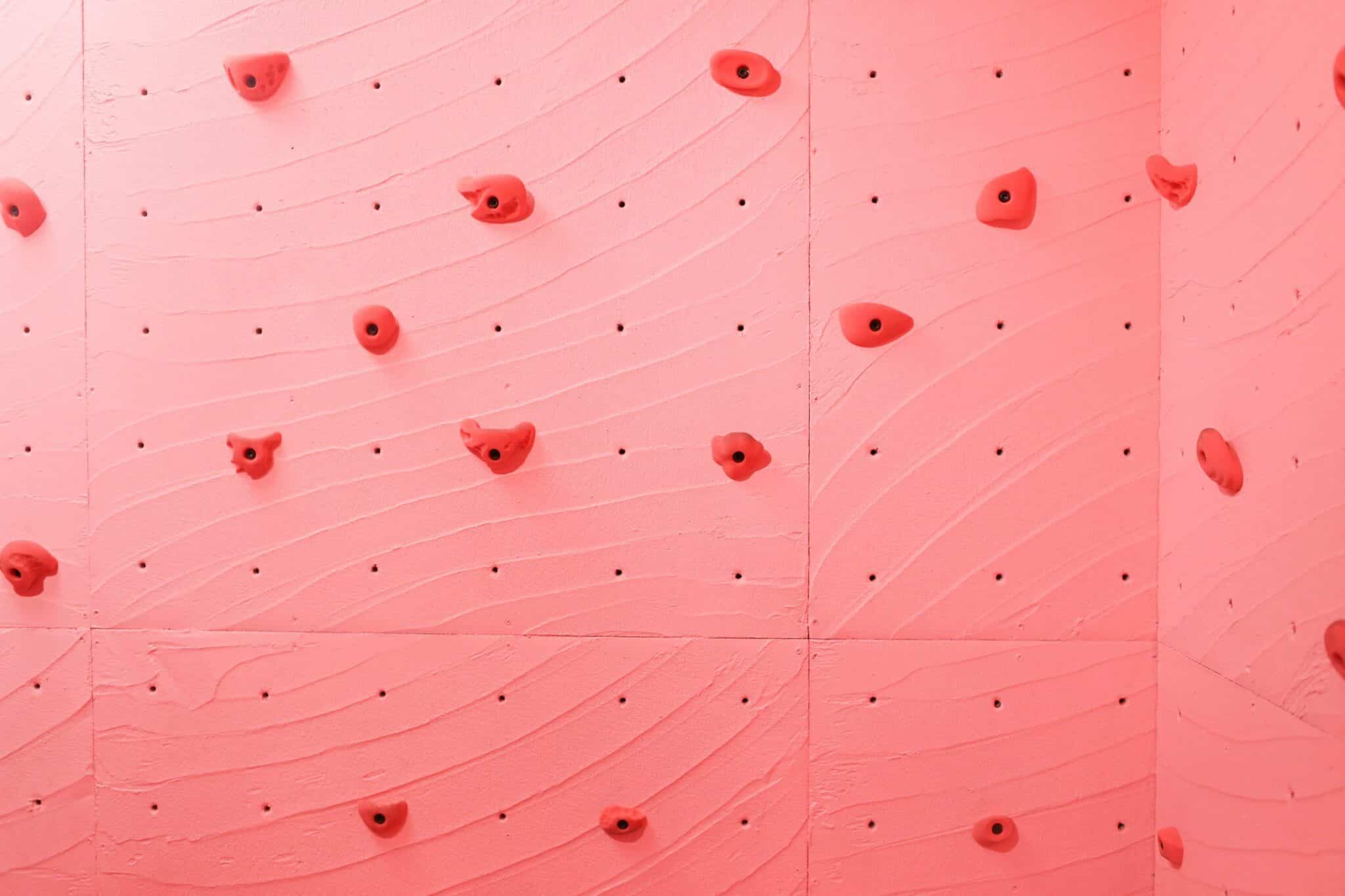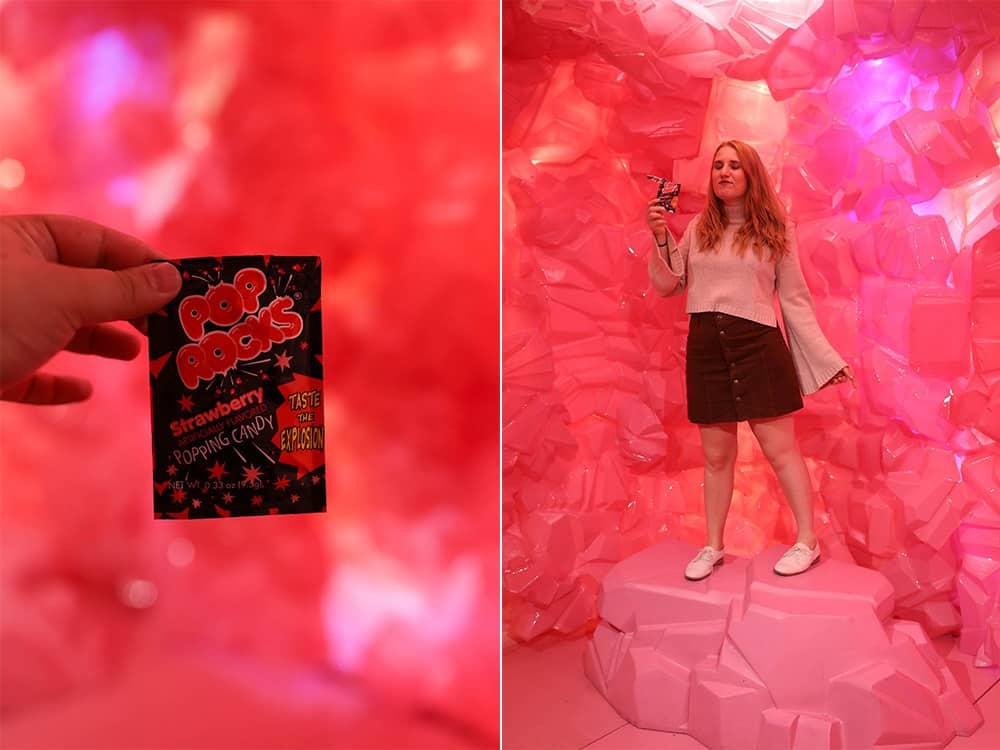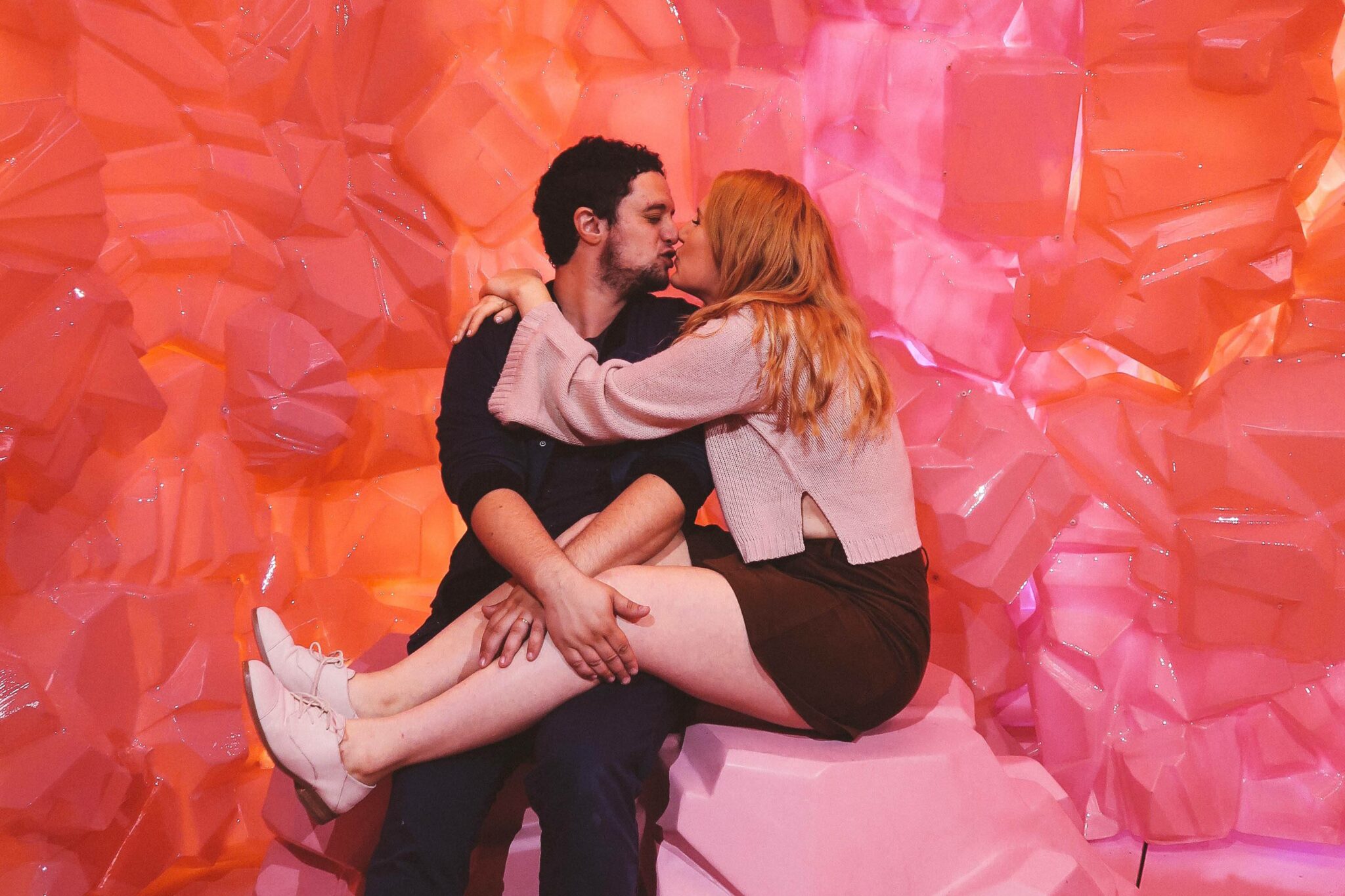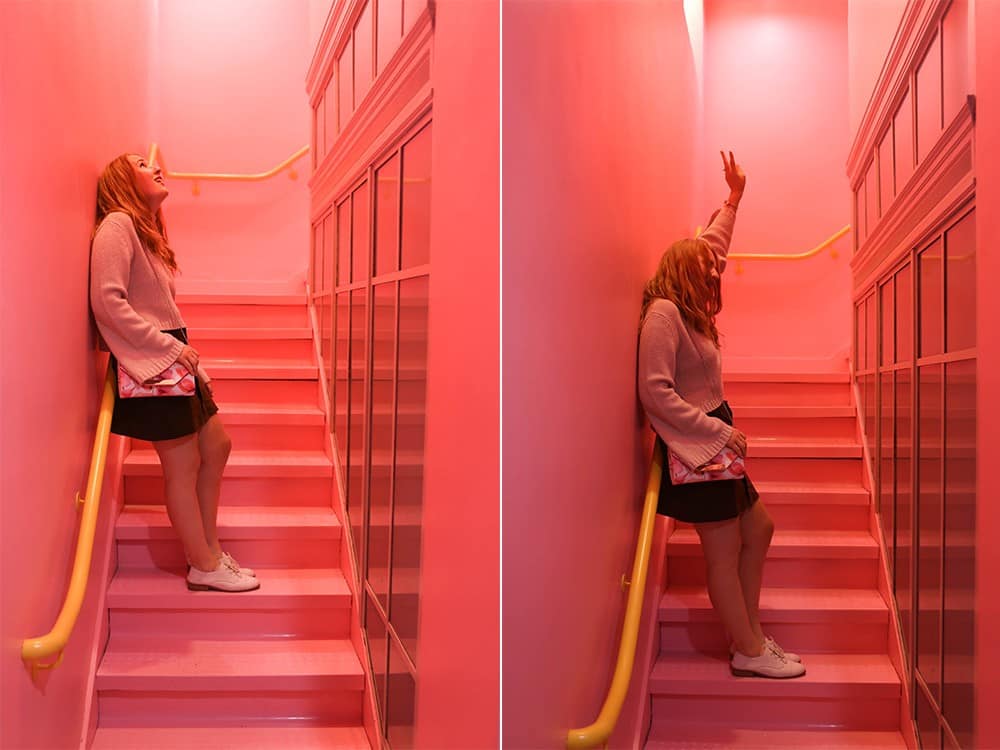 Pop-rock room is next up! First, you have the option to do a little bit of rock climbing, which I passed on since I have no upper body strength at all. Next to the wall is a huge pop-rock cave! AND you get to eat pop rock candy while enjoying the pink cavey vibes.
After this, head up the pink and yellow stairs to the second floor which hosts the sprinkle pool!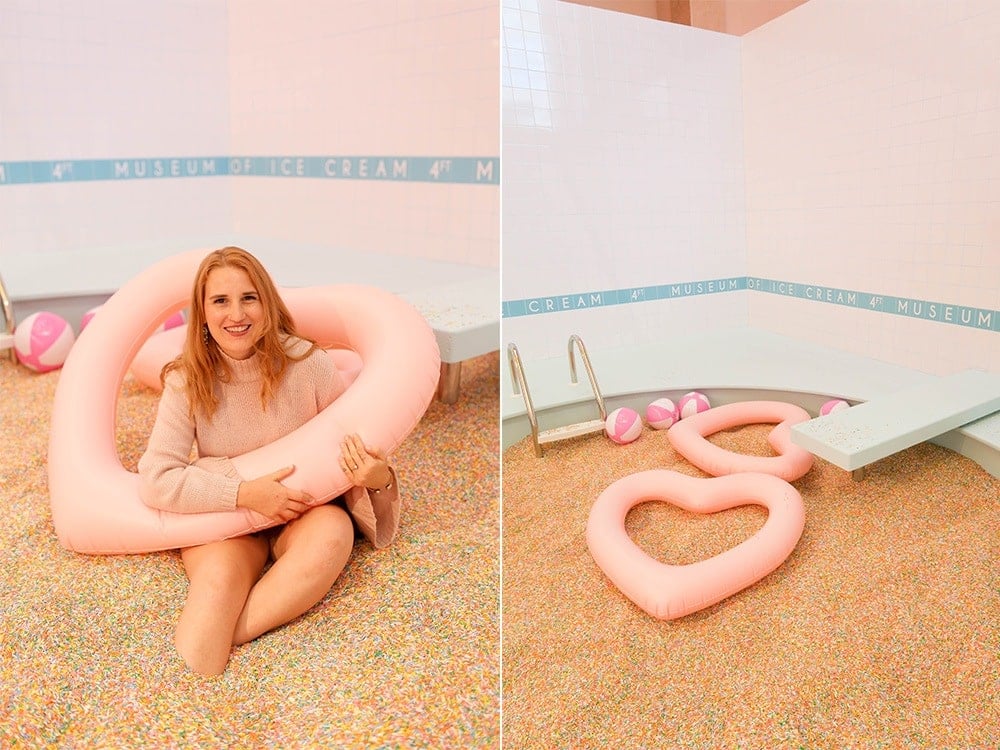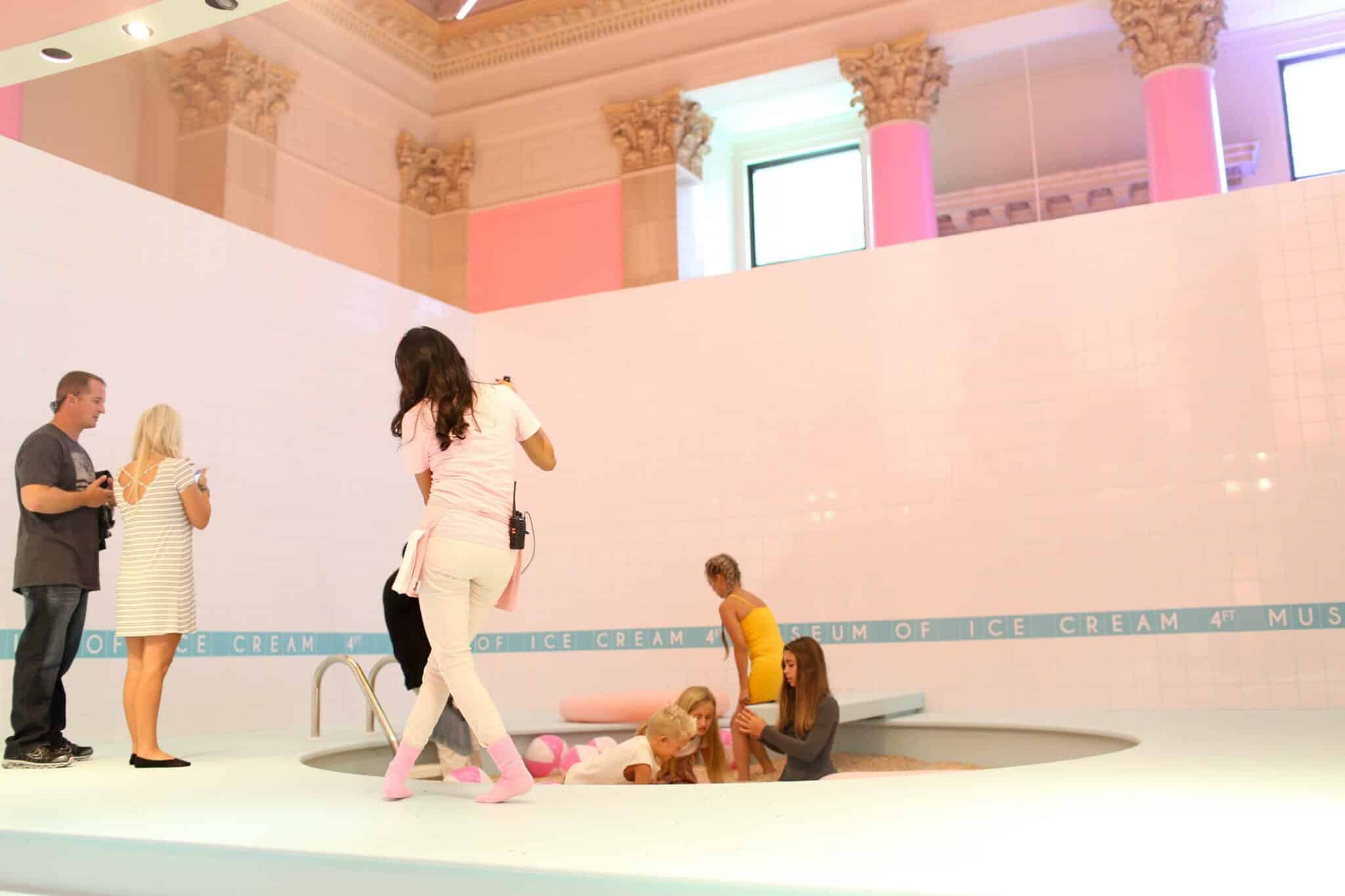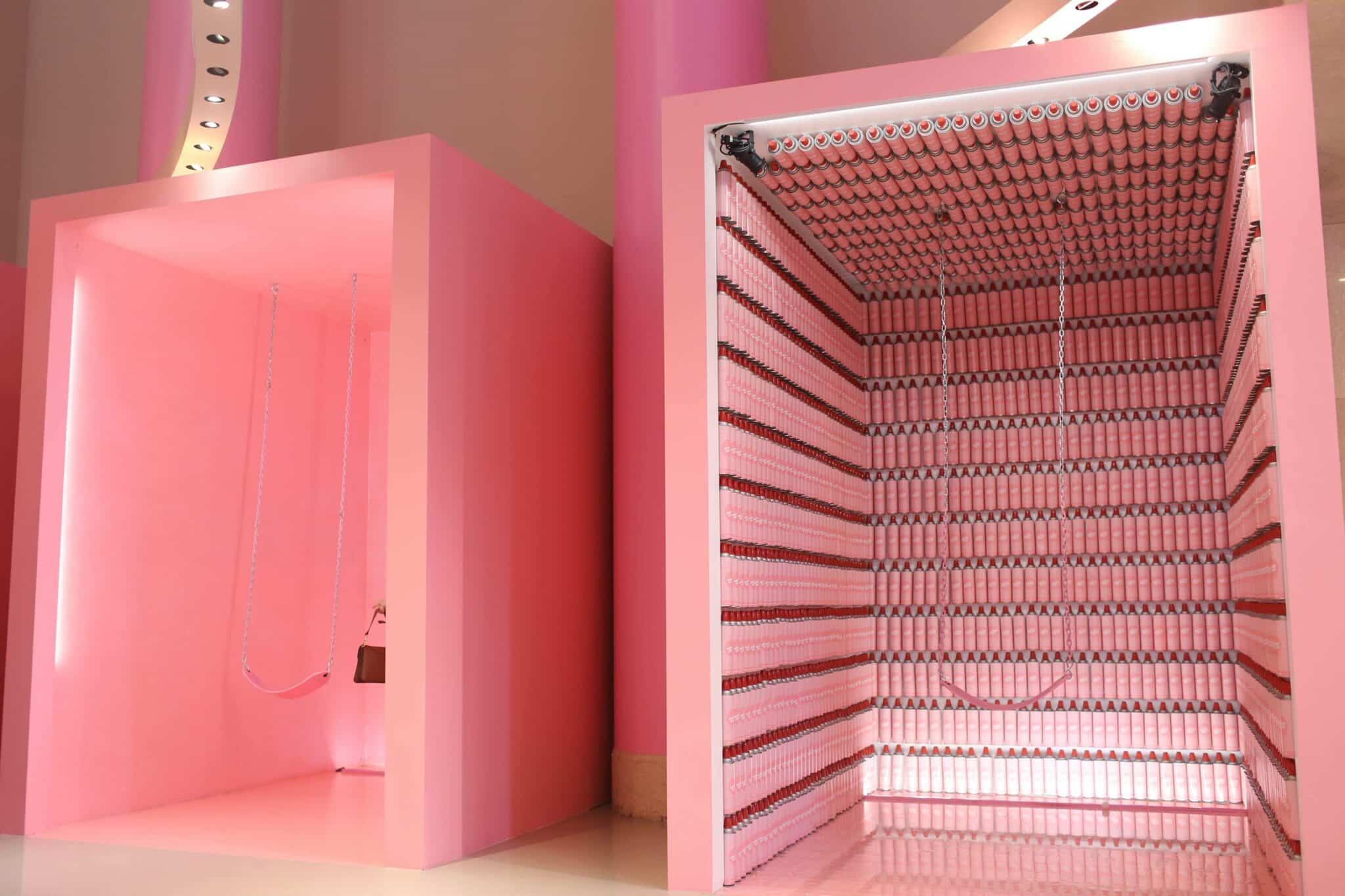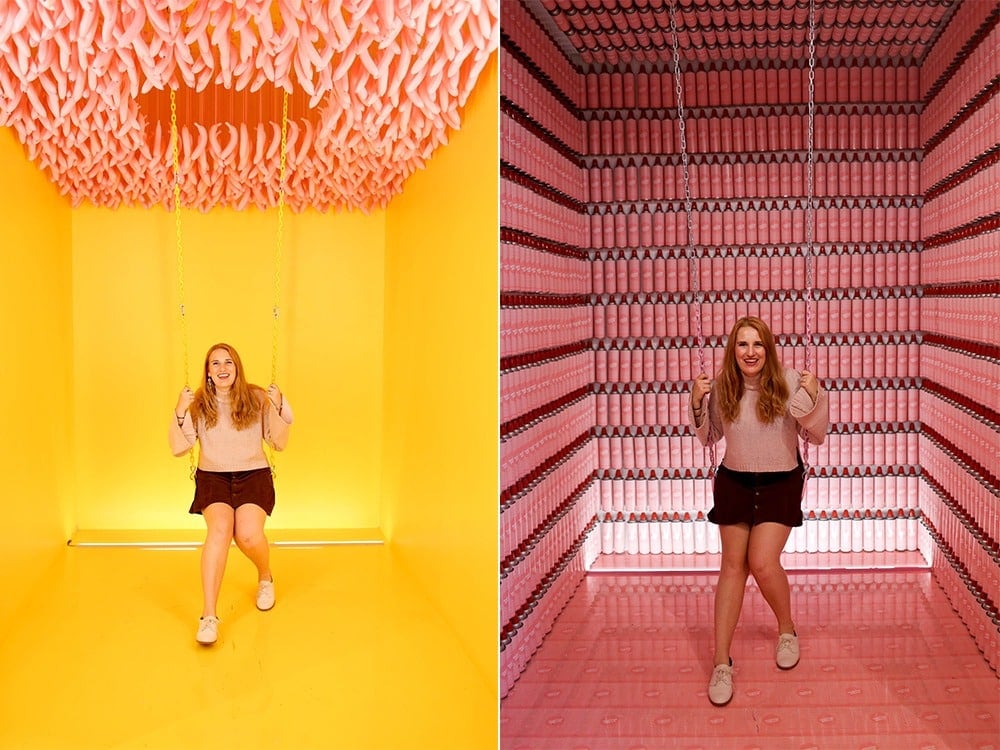 I'm sure you've seen photos of the sprinkle pool all over your Instagram feed. For the SF museum, they made it even bigger and better. There are cubbies to stash your stuff and an airstream afterward to help blow all the sprinkles off you. The only downside is you aren't allowed to play in the sprinkles very long. They kick you out after about 2 minutes, so take your photos fast.
Before you leave, take time to swing on one of the three swings. There's the banana swing room, the pink swing room and the whip cream room. In the corner, you can buy ice cream that's only available to the Museum of Ice Cream, so you can't find it anywhere else! Grab a cone, play some ping pong or browse the gift store. Soak in all the ice cream goodness!
Tips For Visiting the Ice Cream Museum
You can't go backward, so make sure you've gotten all the joy out of each room before moving on.
You can touch the cherries or gummy bears… but you can touch a lot of other things instead.
Most staff members are happy to take pics of you!
Wear comfy shoes, there's a lot of playing to happen.
Come hungry – you get a LOT of ice cream and other treats.
Don't try to get in before your ticket time, you won't be able to.
Take time to read the description in each room to learn about the artist.
Buy a cone at the end! You can get samples to figure out which one you like best.
I hope this helps you either plan an awesome trip to the Museum of Ice Cream or help you settle any FOMO you may have if you didn't get tickets! If you did go, leave a comment below with your favorite room! I'd love to hear!