I'm honestly surprised I haven't seen more commotion about Viori online. An ad popped up on my TikTok a while ago about this environmentally friendly shampoo bar, and I instantly went to purchase it.
Well, not instantly. I read through the website and the reviews. It all seemed incredibly promising, PLUS the products were super affordable.
So let's get into my Viori shampoo review, along with some thoughts on the conditioner bars and whether this company is as ethical as they appear.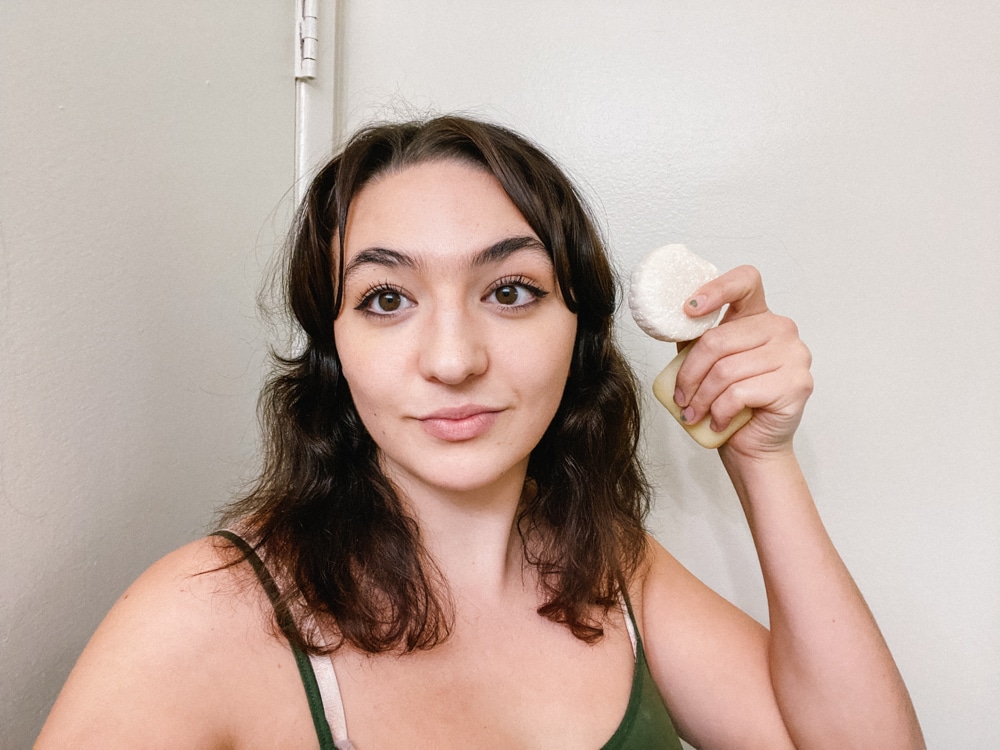 What Is Viori? (+ A History of Longsheng Rice Shampoo)
The Red Yao Tribe is a Chinese community that has inhabited the Huangluo village for 2,000 years, and takes great pride in their hair care rituals. They are well known for washing their hair using only locally sourced, Longsheng rice shampoo.
They had a small emergence a while back on Youtube, and the news media for their luscious hair and the tradition in which they only cut it once in their lifetime (at age 18). While the tradition continues, the Red Yao Tribe population in Huangluo village is slowly dwindling as young people move elsewhere to find work.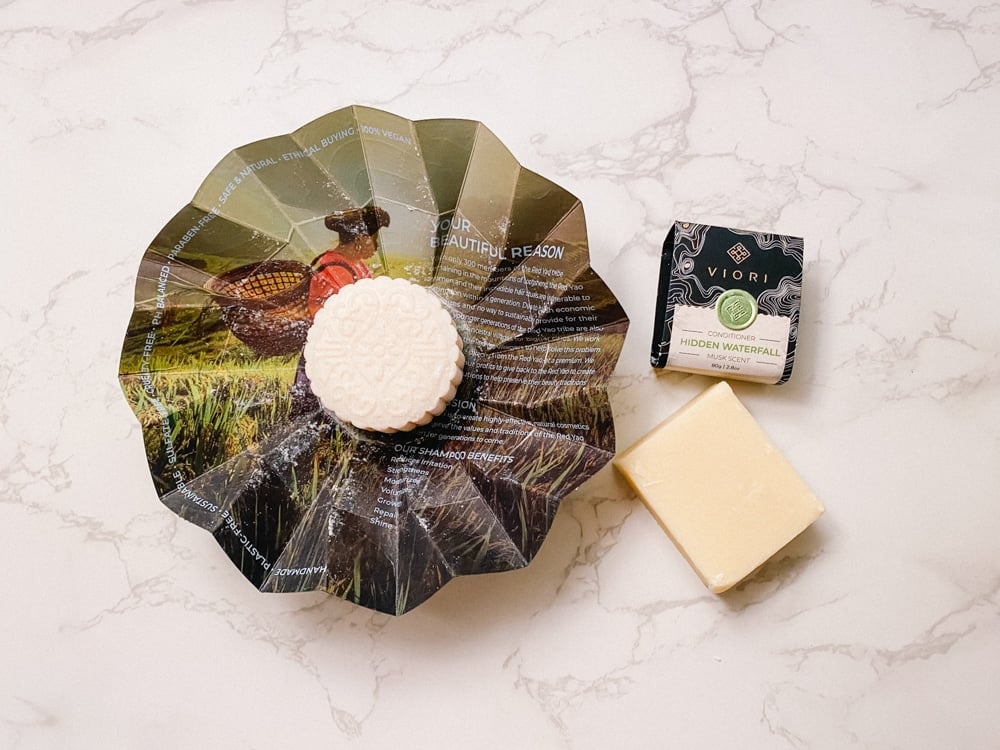 So how does Viori fit into all of this? The founders of Viori visited the village to take part in their hair care rituals, where they washed their hair in a hidden waterfall with the well-known rice shampoo.
Wanting to help the community and bring hair care that actually works to the public, Viori joined forces with the Red Yao tribe to start producing Viori shampoo bars, conditioner bars, soaps, and dry shampoos (that they just released)!
The Ethics Behind Viori Shampoo
Before diving into the products, let's discuss Viori cultural appropriation.
There's so much seediness in today's beauty world that picking a product made by the good guys is tough. It's fair to assume that Viori might be the bad guy in disguise, but I think it's a little more complicated than that.
Here's the tea: Viori has a very "white-savior" marketing plan that exaggerates the exoticism and poverty of the Red Yao people.
This is, of course, not a great marketing strategy. But their actual business is sturdy and shows appreciation to the women of the Red Yao tribe that makes their shampoo.
It's sustainable for the community, the environment, and the consumer.
Viori has a diverse team of founders who promised to invest 5% of its sales back into the Red Yao tribe. They also purchase the product at 2x the original price giving the community even more income to support their elderly and provide proper education to the youth.
The brand could definitely benefit from a redo of its intro video and website blogs to make them more educational and less like a feel-good initiative for privileged white people.
Still, the actual layout of the business helps the Red Yao Tribe continue to thrive so I don't think they're really all that bad of a company.
Viori Shampoo Review: Are Viori Shampoos Worth It?
Alright, the moment you've been scrolling for. Let's get into this Viori review and start with the pièce de résistance!
The Viori Rice Water Shampoo
I've truly had it with my hair. It's thin, it's dry, it's frizzy, and it never grows.
So I took the plunge and tried out the Viori rice shampoo for hair and I've seen some actual hair growth and improvements!
My main goal for this new shampoo was to help clean my hair without dehydrating it. I previously used a shampoo with tea tree oil (BIG NO NO) and didn't even recognize myself.
Since switching, my hair has become softer and no longer feels like a head of sticks.
I've been using the shampoo for a little over a month and the bar has barely worn down. The Viori shampoo bars are super cute, too.
They come in the shape of a Moon cake and you can pick out different scents like Terrace Garden, Citrus Yao, and Hidden Waterfall. Or you can always choose their non-scented options.
I got Hidden Waterfall scent and it smells amazing. On top of all that, My hair feels super clean after using it.
One note if it's your first experience with bar shampoo, there's a slight learning curve to using it. You need to lather the product in your hands and make sure you're dipping it back under the shower head often to help the product transfer onto the scalp.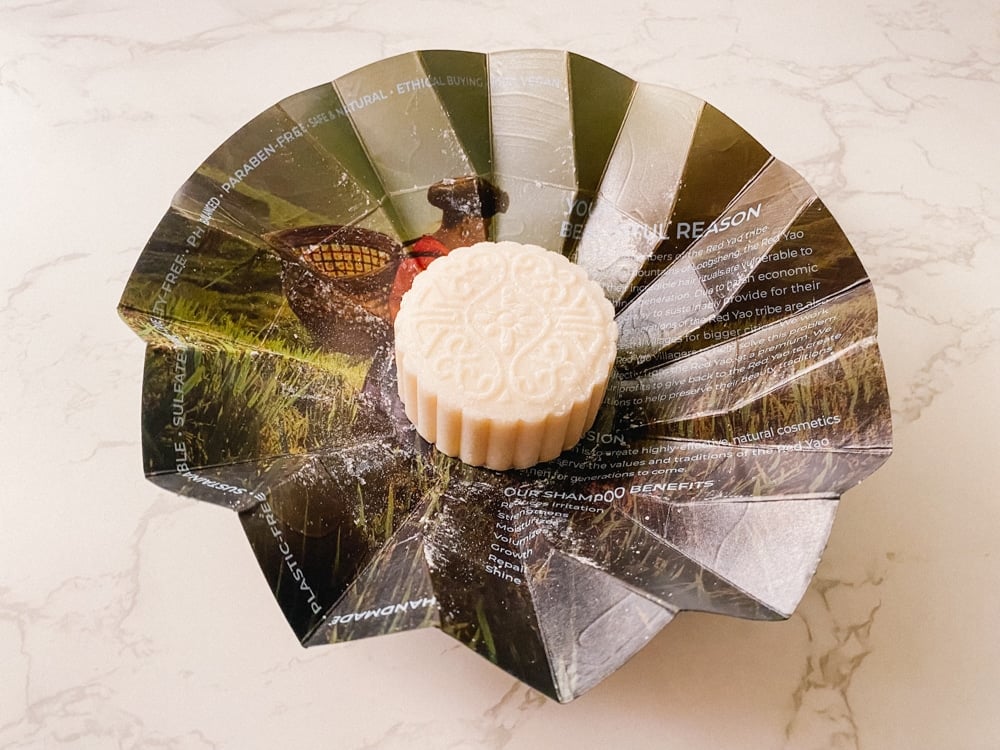 Rice shampoo bar benefits include:
Repairing damaged follicles
Preventing split ends
The bars last easily to 60 washes
It reduces plastic waste
There's far more Viori shampoo reviews where customers raved about the shampoo, with only a trickle of Viori shampoo negative reviews complaining about shipping or scent.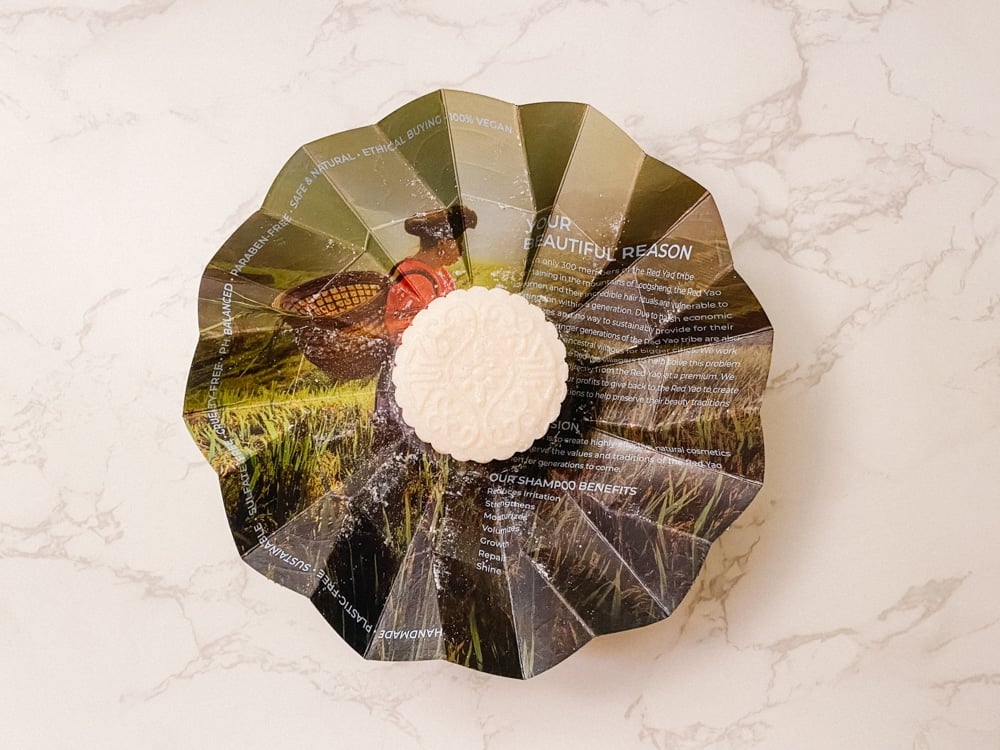 Something I love is that the company only uses essential oils to scent its products. The Viori shampoo ingredients include Longsheng rice, cocoa butter, shea butter, rice bran oil & hydrolyzed rice protein, aloe vera, and bamboo!
Is Viori Shampoo Legit? From my experience, it was one of the winners in my shower.
The Viori Conditioner Bar
I want to start my conditioner bar review by saying I LOVE this product. My hair is silky soft after application and it's like it never even KNEW what a tangle was!
The Viori conditioner bar is lightweight and easy to apply (with some patience).
Lather it with your hands and glide it through the hair until you can easily comb through your hair with your fingers. Let it sit for 3-4 minutes and rinse to get the most benefits.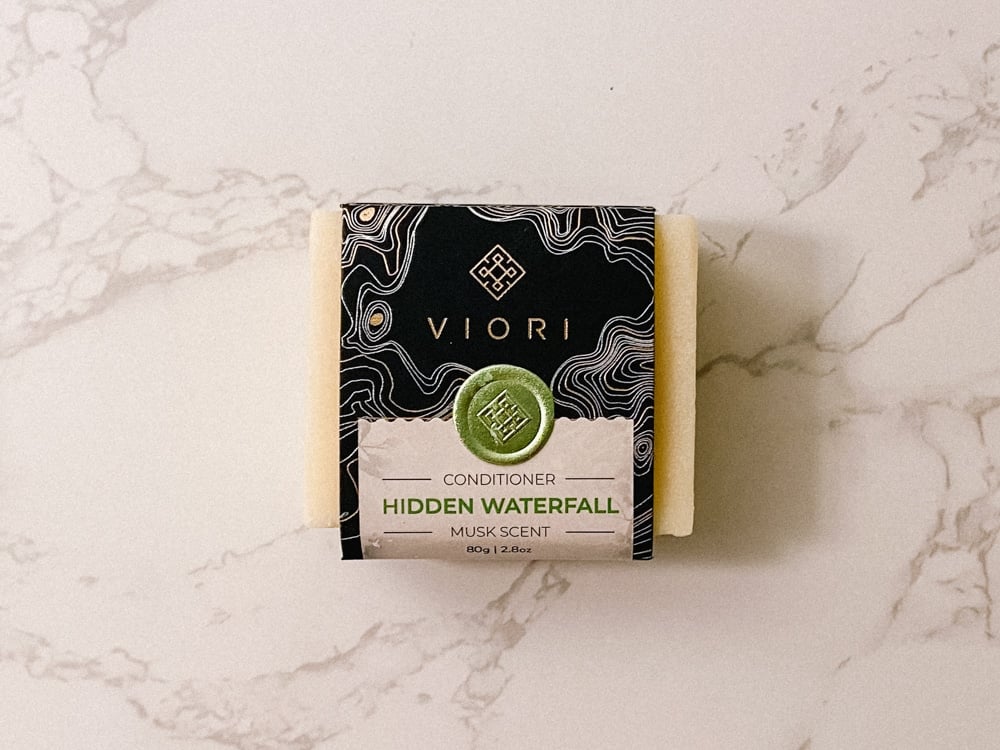 I recommend getting both the rice water shampoo and conditioner to get the full effect of these products, but if you just wanted one, I would go for the conditioner.
Conditioner bar benefits include:
Rejuvenating and repairing hair
Adding shine
Volumizing and conditioning
It lasts over 60 washes
The conditioner bar has the same natural ingredients as the shampoo bar and matching scents, so you can fully immerse in the blissful aromas! Or go the unscented route with something like the Native Essence conditioner bar.
Viori Body Wash Soap Bar
I didn't get the opportunity to lather myself up with their soap bar, but it has 1,488 five-star reviews, so I will definitely be adding it to my cart next time.
The Viori soap aims to clean and moisturize the skin with the Longsheng rice from the Red Tao Tribe. Apparently, the women of this tribe have incredible hands from working daily with the rice their entire lives.
As time begins to move much quicker than I'd like and I start to get older, I need products that rejuvenate my skin and I think the Viori soap is an easy fix to my problems (well, some of them, anyway).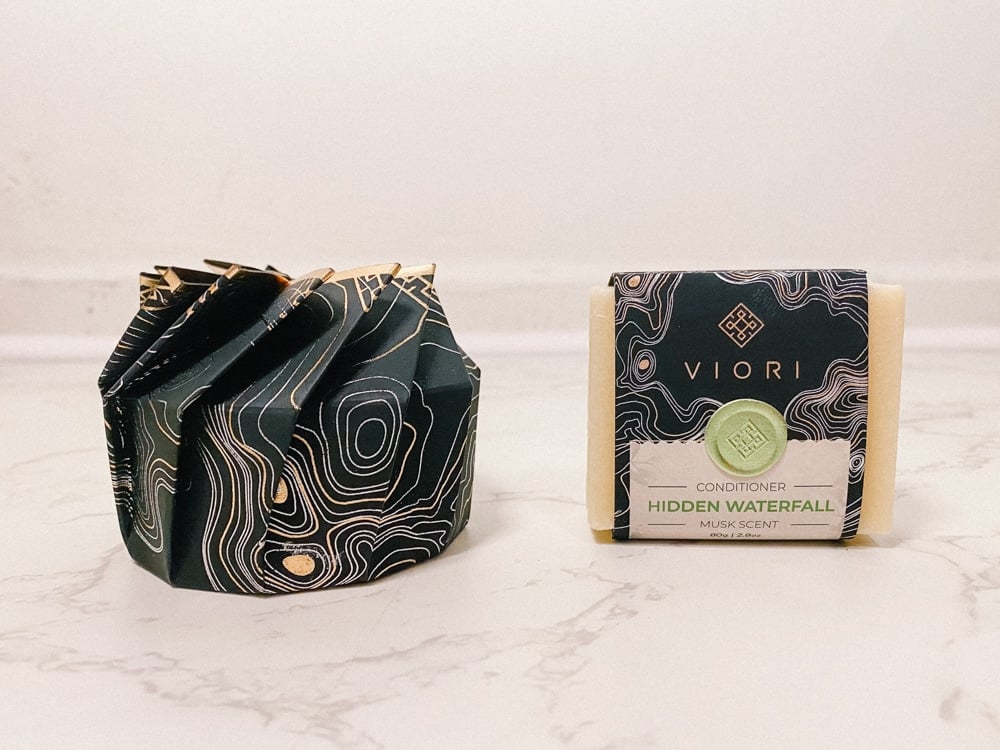 Wash soap bar benefits include:
Moisturizing the skin
Rejuvenating and renewing the skin
Repairing the skin
As you can see, a lot of these products have similar benefits. It's almost like an all-in-one brand where you only need three bars in your shower to give you the same amazing results as using dozens of different oils and hair treatments.
Quick Tip:
I like coupling the Viori shampoo and conditioner with the leave-in
Bond Smoother No. 6
from
Olaplex
. It makes my hair frizz-free, soft, manageable, and healthy after I'm out of the shower!
Viori Dry Shampoo
Although I didn't test the Viori dry shampoo, it's worth mentioning. Especially after all the commotion I've seen about aerosol dry shampoos releasing benzene (which can be a carcinogen if used too much).
The Viori dry shampoo is made with Longsheng Rice Powder, Longsheng Rice Water, Sea Clay, and Cocoa Powder (which makes it smell like hot cocoa)!
I've used a dry powder shampoo before and it does the job just fine. You might need to stick around in the bathroom a little longer to make sure it completely absorbs into the hair, but it's worth it to avoid the health risks of regular aerosol dry shampoos.
Customer reviews on the dry shampoo were promising enough for me to give it my vote of confidence! It would also be a stellar gift!
Viori Hair Care FAQs
Answering some of the most common questions for Viori shampoo bar and other products!
Does Viori Help With Hair Growth?
In other words, is Viori for hair loss? There's a lot of talk about whether Viori adds to hair loss or helps prevent it; I think it depends on the head of hair.
What's so great about rice water is the minerals and vitamins it puts back into your hair to repair it. It also has a substantial amount of protein which can help or harm you depending on how many other protein treatments you give your hair.
So, if you're already using other protein products for your hair, you may notice that Viori doesn't do much for you or even worsens your hair.
If you're only using Viori for your hair protein treatment, you are more likely to reap the benefits.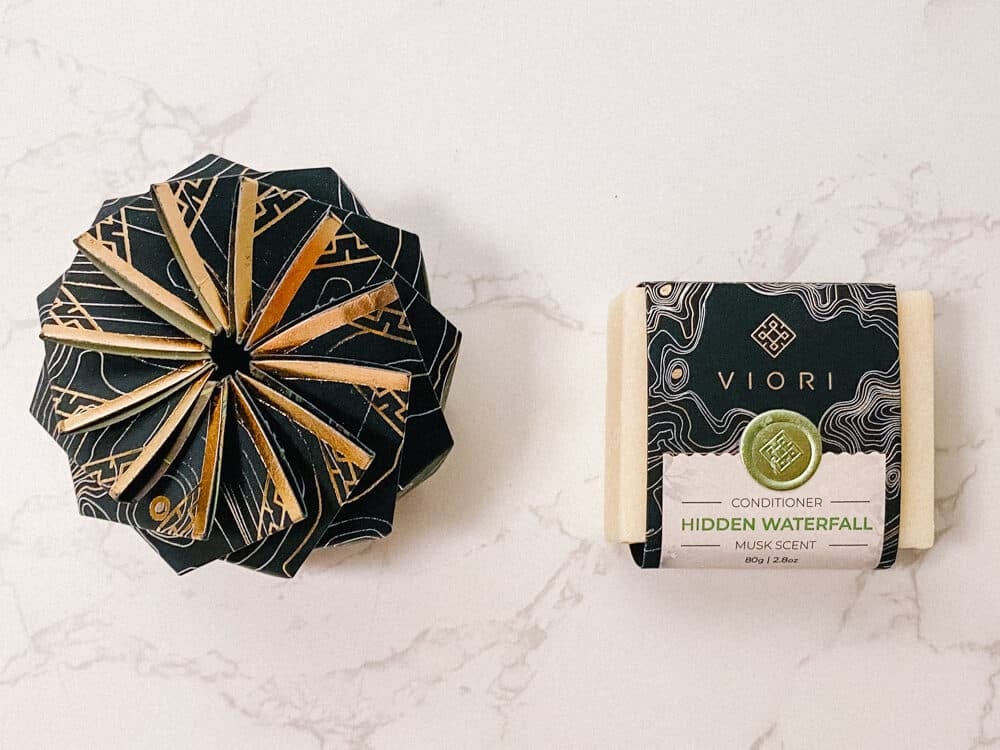 Can I Return Viori?
You can! If you're not feeling the product, you can send it back to Viori within 30 days. The only catch is the bar has to be at least 75% still there.
On the other hand, if you love Viori, you can sign up for their subscription program, where they send you a new bar every 30, 60, or 90 days. They also have the option to buy in bulk which I like to do so I always have supplies on hand.
Although Viori is not Amazon, the package will get to you within two weeks and the shipping is only $3 within the U.S!
Is This Brand Worth Your Buy?
For the price, I think it's worth it. You can score a buy one get one free deal on their website using the code TRYBOGO for your first order!
It's much more affordable than brands like Olaplex and lasts longer, giving you a bigger bang for your buck.
Is it drug store price? No. But in the long run, it will save you money and stress.
Additionally, I could take a break from washing my hair every day to washing it every other day or even waiting three days while using Viori. In my view, that's a huge hair win.
With the sustainability of both the business model and the packaging, I think Viori is a brand you should invest your money in.
What is the Key to Truly Healthy Hair?
I'm going to be blunt here. I don't know. I have a feeling a lot of people don't actually know. That's why we keep experimenting with new products to see what will work and what won't. Plus everyone and their hair are different so the solutions might be different for some, and similar for others!
Companies know we will buy something if we think it could make our lives a little bit better and our hair a little thicker, but I've started to notice the more I stray away from naturally sourced products, the less progress I see.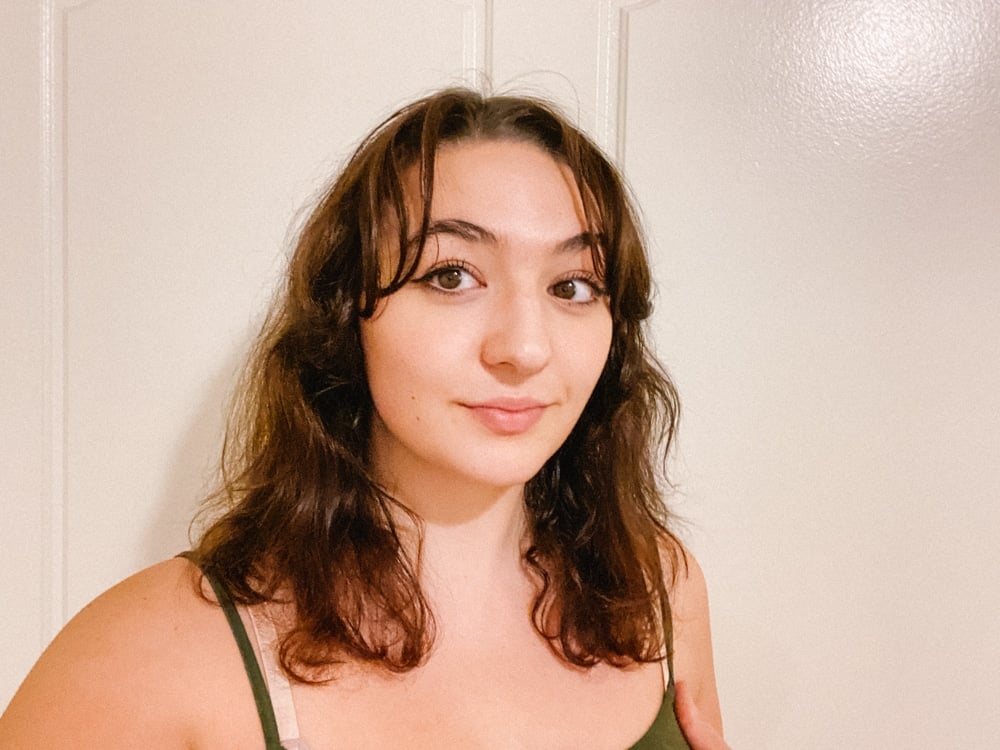 Which is why you should try out Viori if you're not loving your routine right now. It's as natural as it gets and there are no harsh chemicals you need to worry about.
In fact, there's not much you need to worry about with this product and I really like that. Viori states their products are "sulfate-free, paraben-free, phthalates-free, pH balanced, natural, 100% vegan, plastic-free, sustainable, cruelty-free, and ethically sourced."
Have you seen the Viori products on social media, and tried it for yourself? What was your experience? Let me know in the comments below!