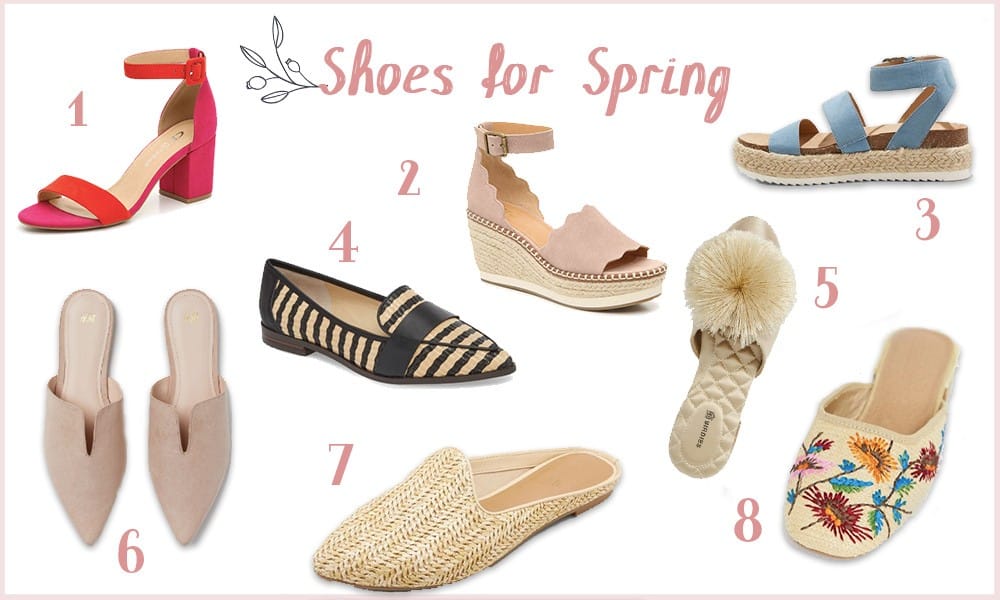 The trees are blooming here in San Francisco! Little pops of pink are dotting the hillside. It's also raining buckets which means one thing: spring is around the corner! This time of year makes me so happy. The daylight hours are slowly getting longer. Everything is blooming and – when it's not raining or foggy – the days in San Francisco are sunny and warm. My favorite shoes for spring consist of some oldies, like this pair of nude heels from Target and my leopard loafers from J.Crew which are so dang comfy, I can walk every in the city in these babies. There's also some new faces on the show rack, like these baby blue espradilles perfect for warm spring days and sundresses.
1 / 2/ 3 / 4 / 5 / 6 / 7 / 8 
There are so many great affordable shoe options out there this time of year, and some fun investment shoes (like these Birdie slippers are great to slide on around the house!) This post has got you covered with all the best shoes for spring!