Home Decor Details:
Oversize Pillow, Lumbar Pillow, Woven Basket, Throw Blanket, Decor Tray
There is a very real chance that my entire studio apartment may soon be furnished mostly of Opalhouse pieces from Target's new home decor line.  I'm been anxiously awaiting the arrival of Opalhouse for months. I live in a small San Francisco studio and after 3 years of living with janky Craigslist finds, we've finally started to upgrade the decor. And boy, does Target's new home decor line speak to my boho soul. Keep scrolling to find the best of Opalhouse By Target, a home decor collection that I'm obsessed with.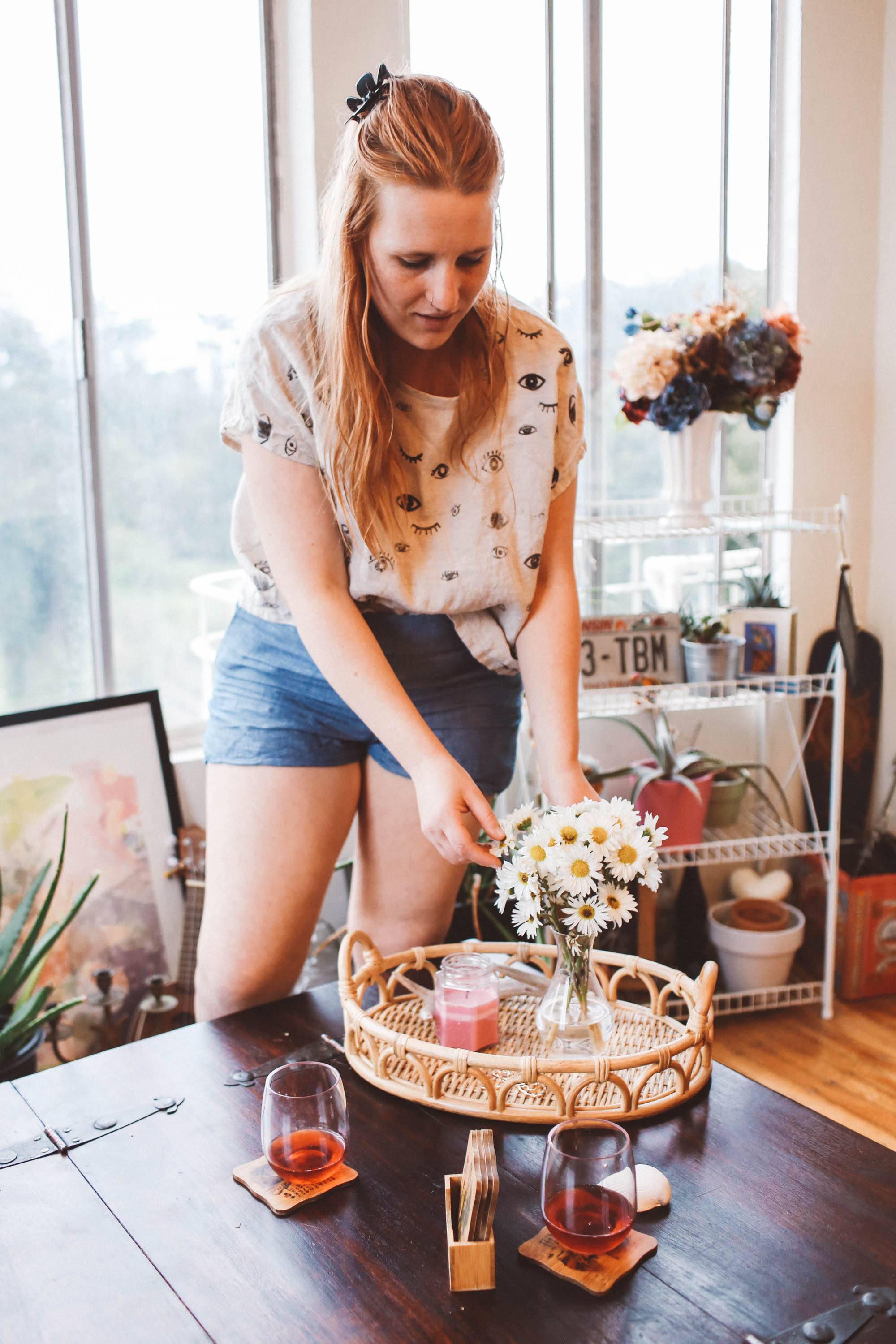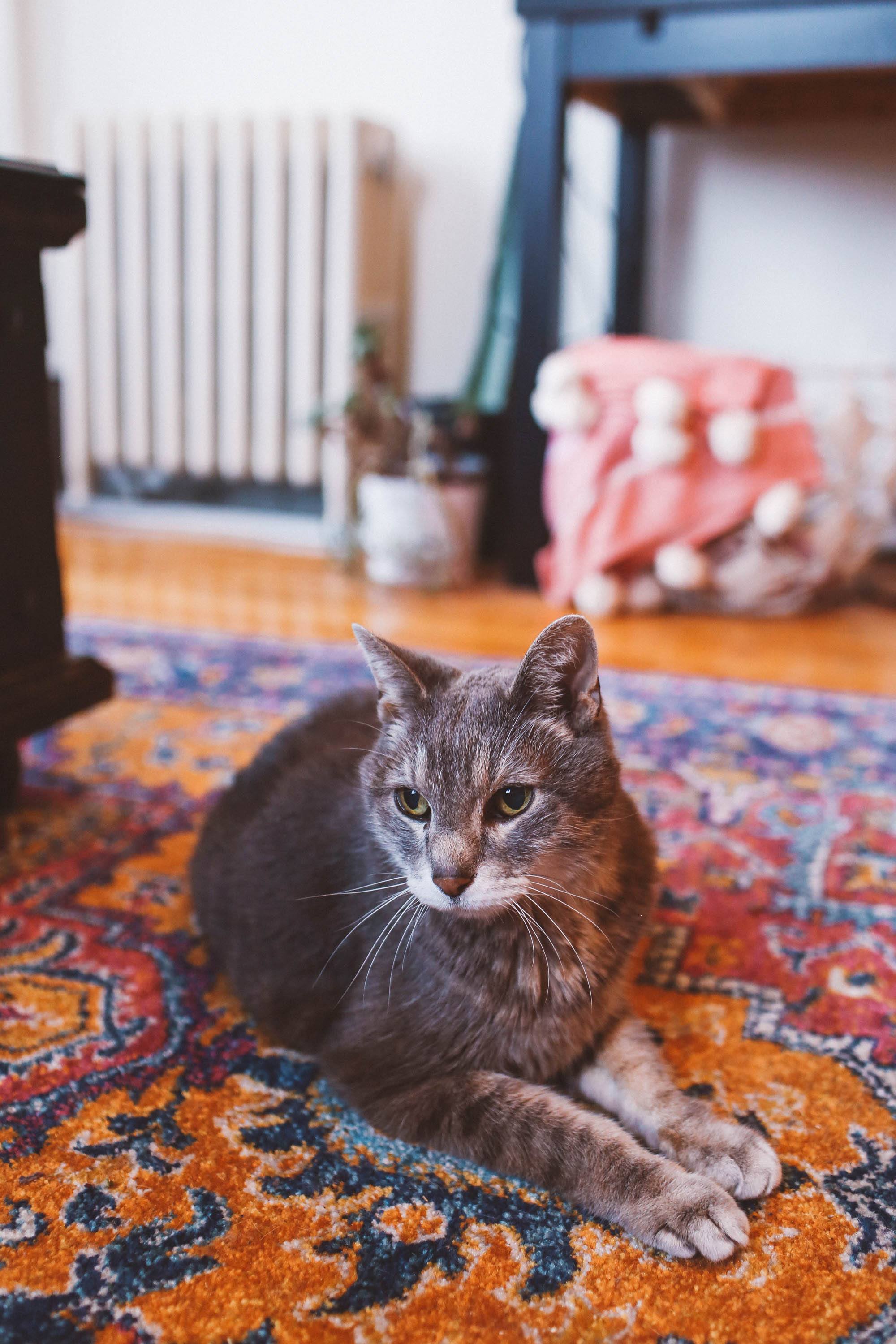 Opalhouse from Target is set to launch April 8th. If you're reading this post, you may notice the date is April 7th! How, you ask? Magic??? No, really. My husband was at our local Target and noticed it was already stocked with Opalhouse pieces even though it's not supposed to be in stores or available online until the 8th. So I practically ran there to snap up some new pieces asap so I could share a home decor roundup with you.
The Best Things From Opalhouse By Target
There are hundreds of items in the new Opalhouse collection. Ain't nobody got time to look at each one…but I did because I'm crazy. Here are all my favorite pieces organized in an easy shopping widget for you!

[shopr collection="opalhouse-furniture,opalhouse-home-decor,opalhouse-kitchen,opalhouse-under-20-faves" order="random"]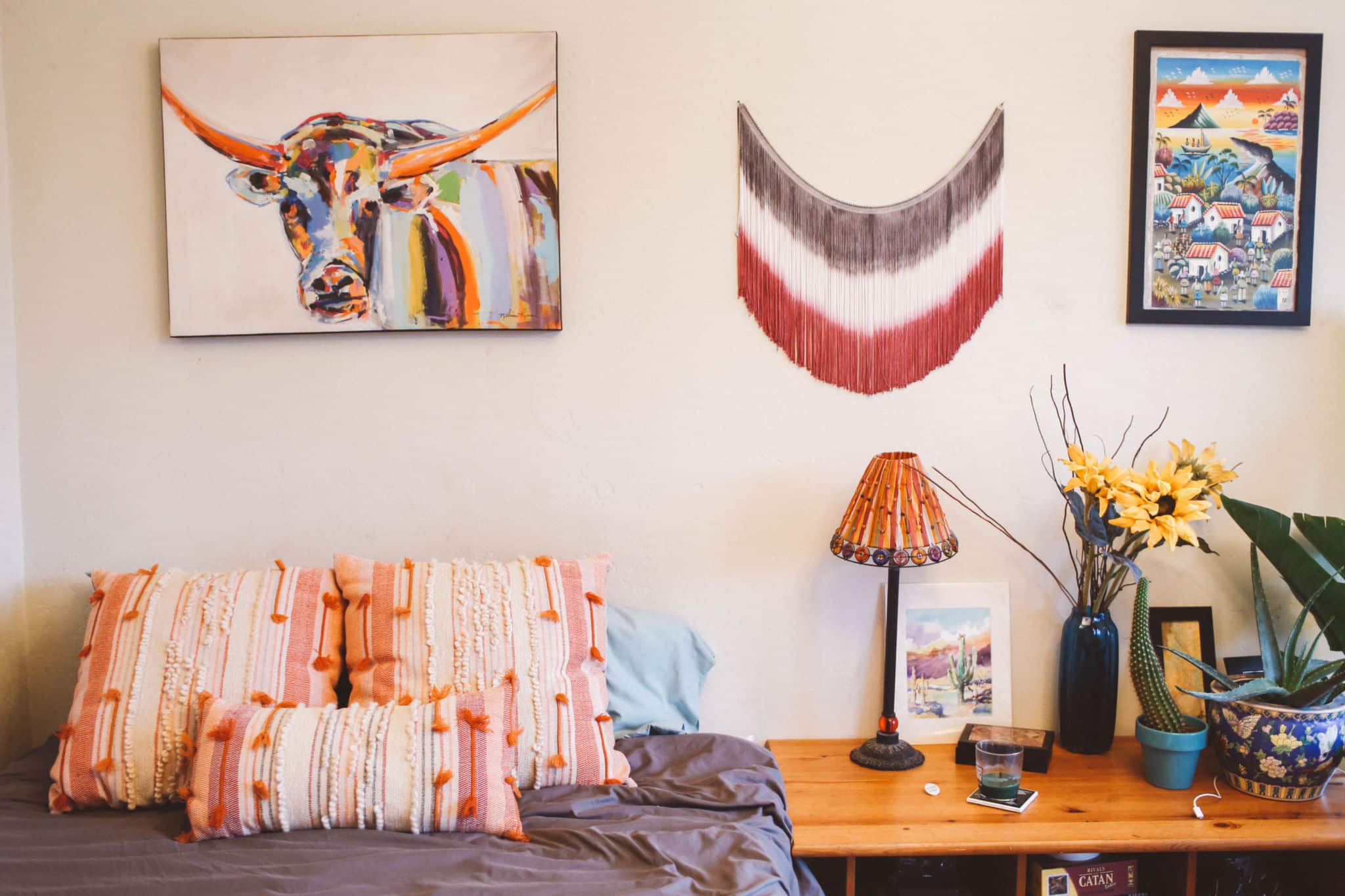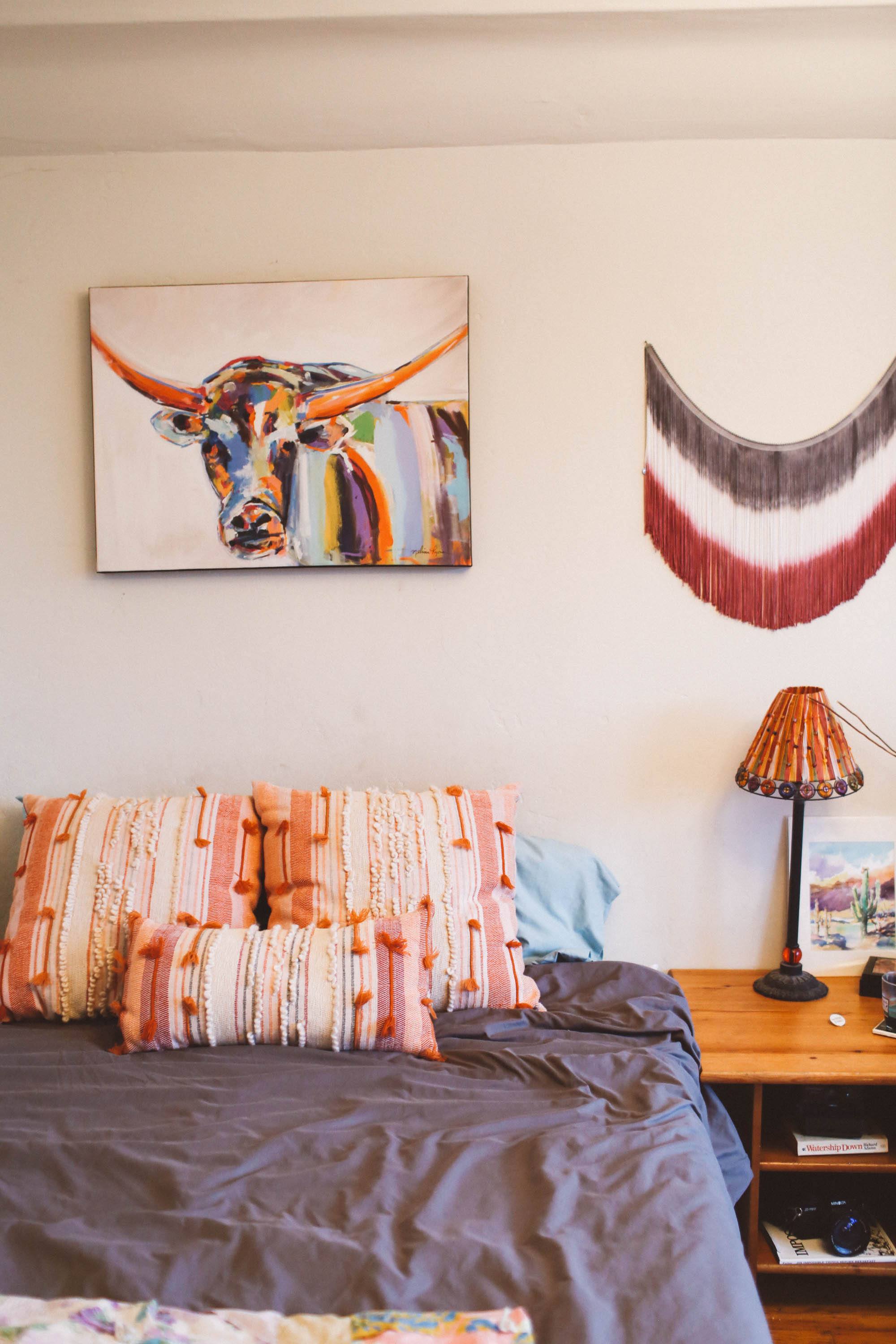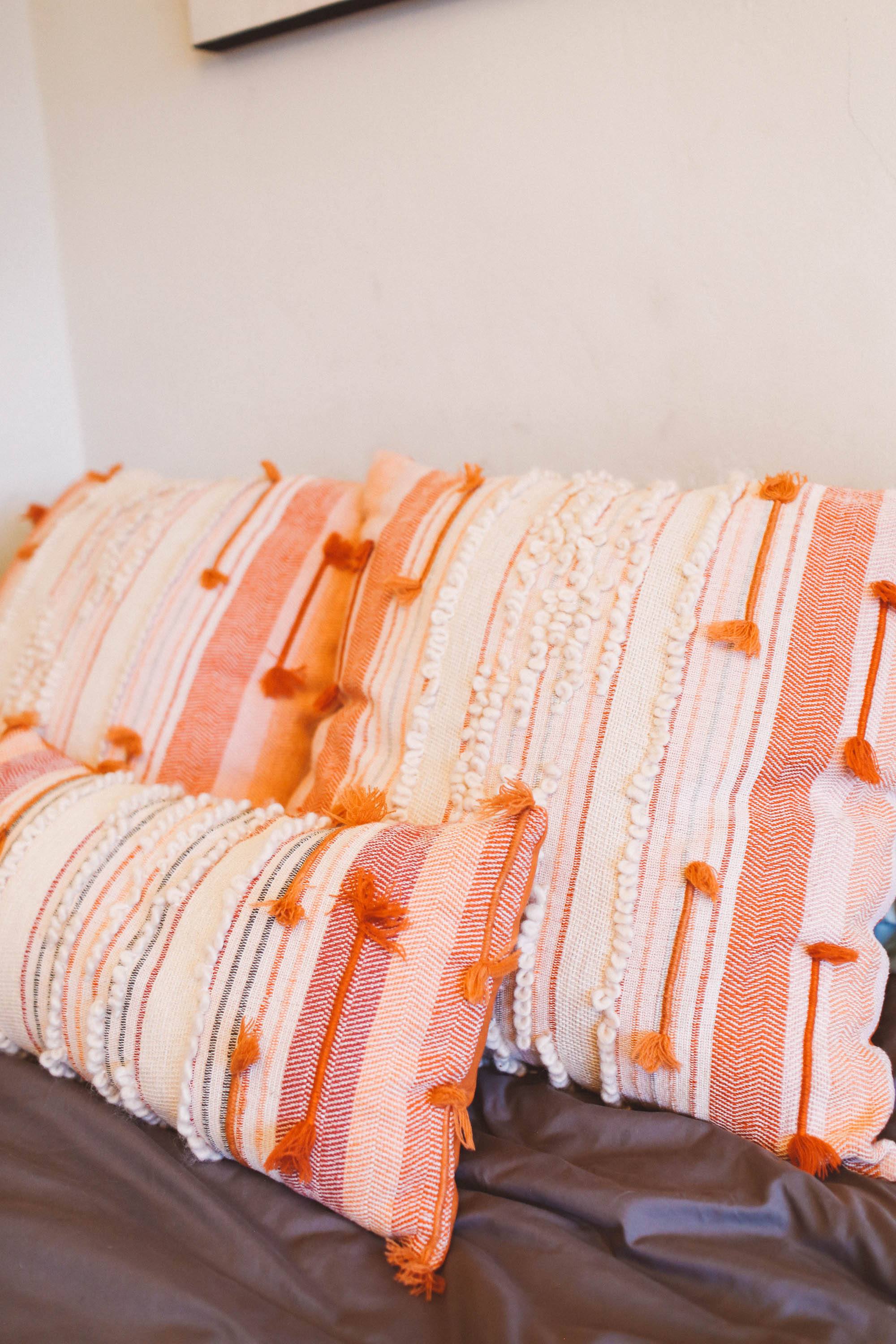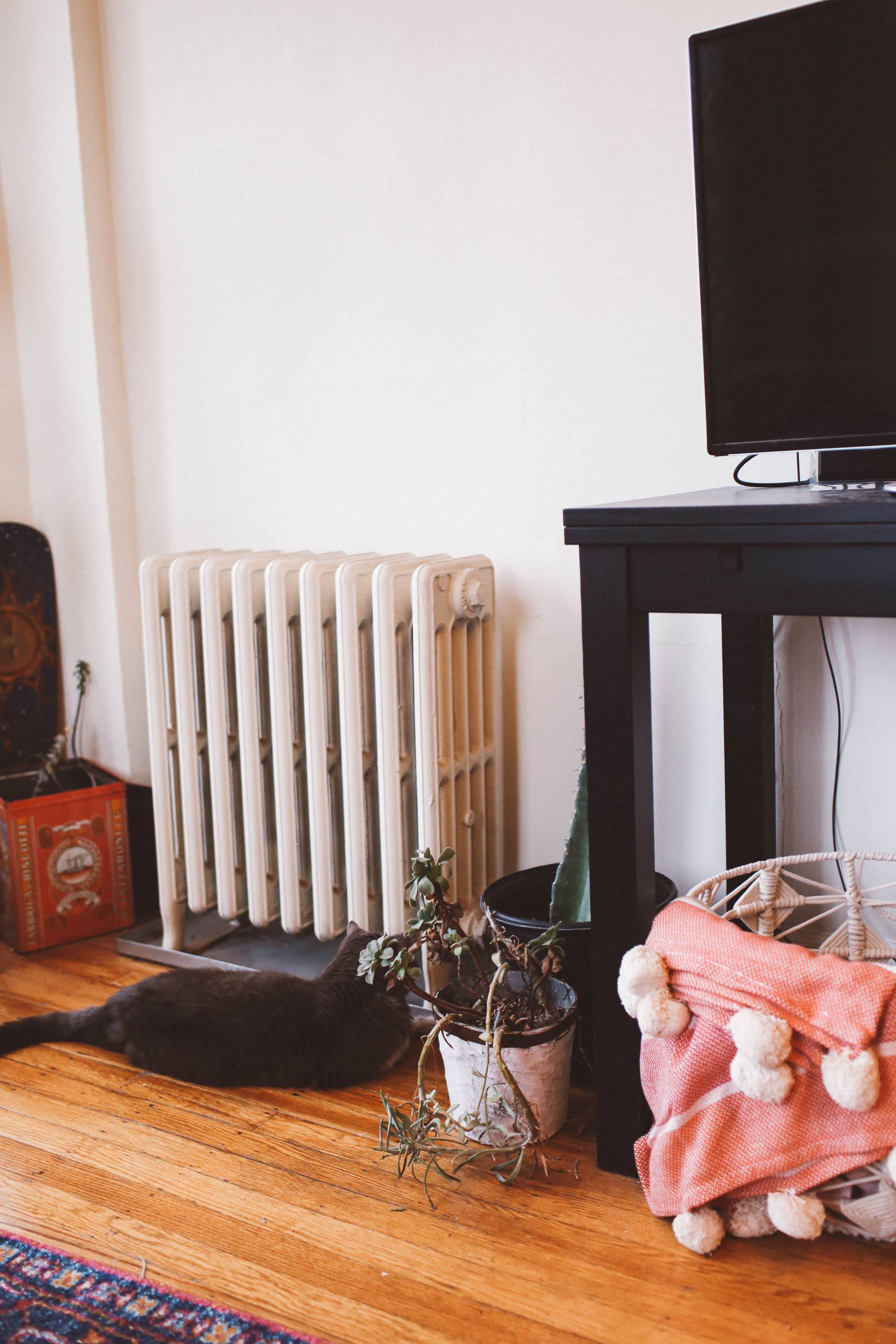 How I Styled Opalhouse By Target
My Target is a smaller one, so they didn't have the full Opalhouse home decor line available. While I have some pieces now, I'll be ordering even more online. I meant it when I said I was obsessed!
Large throw pillows and a smaller lumbar support pillow went on my bed. We'd been hunting for fun, affordable pillows to use as accent pieces that also double as comfy things to snuggle up with. These are perfect! We plan on putting removable wallpaper on the wall near our ned, so once we put that up, there is a chance we'll swap these orange/red pillows for the white ones instead.
A basket and blanket look cute in the corner and hide some of our cables that are an eyesore. I'm always cold and thus always snuggling up with a blanket (or two) on the couch, so we'll be storing our throw blankets in this woven basket. I also have a feeling we'll be finding my cat sleeping it in soon.
A wicker tray looks cute on our new coffee table. This baby is really big, so it's nice to have a little tray in the corner that acts as an organized way to gather some decor pieces off to the side. I love how fresh flowers look in this.
As mentioned above, we'll be ordering removable wallpaper online and also this headboard, plus probably some more blankets and pillows to start off with. I can't wait to see how our studio ends up looking like!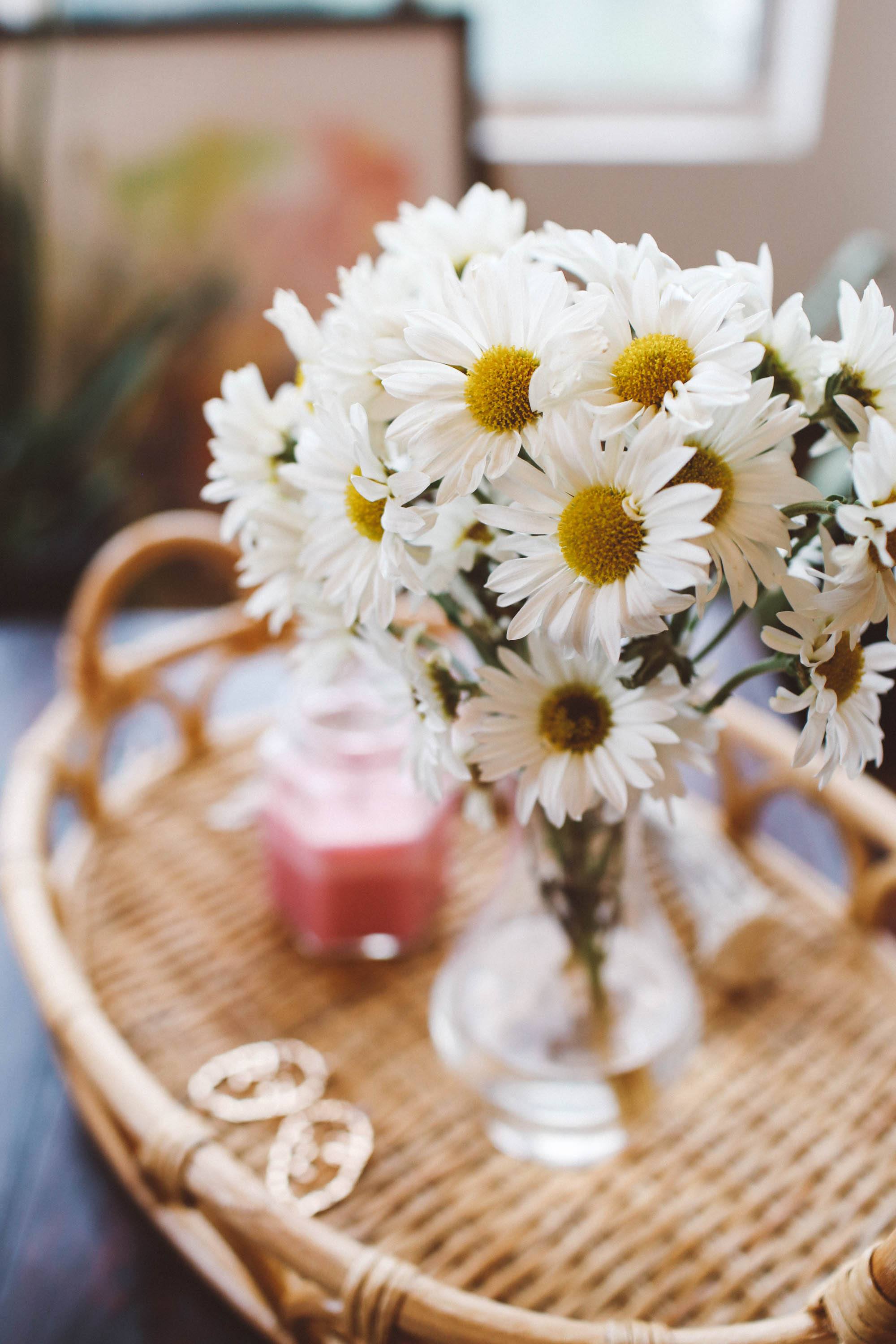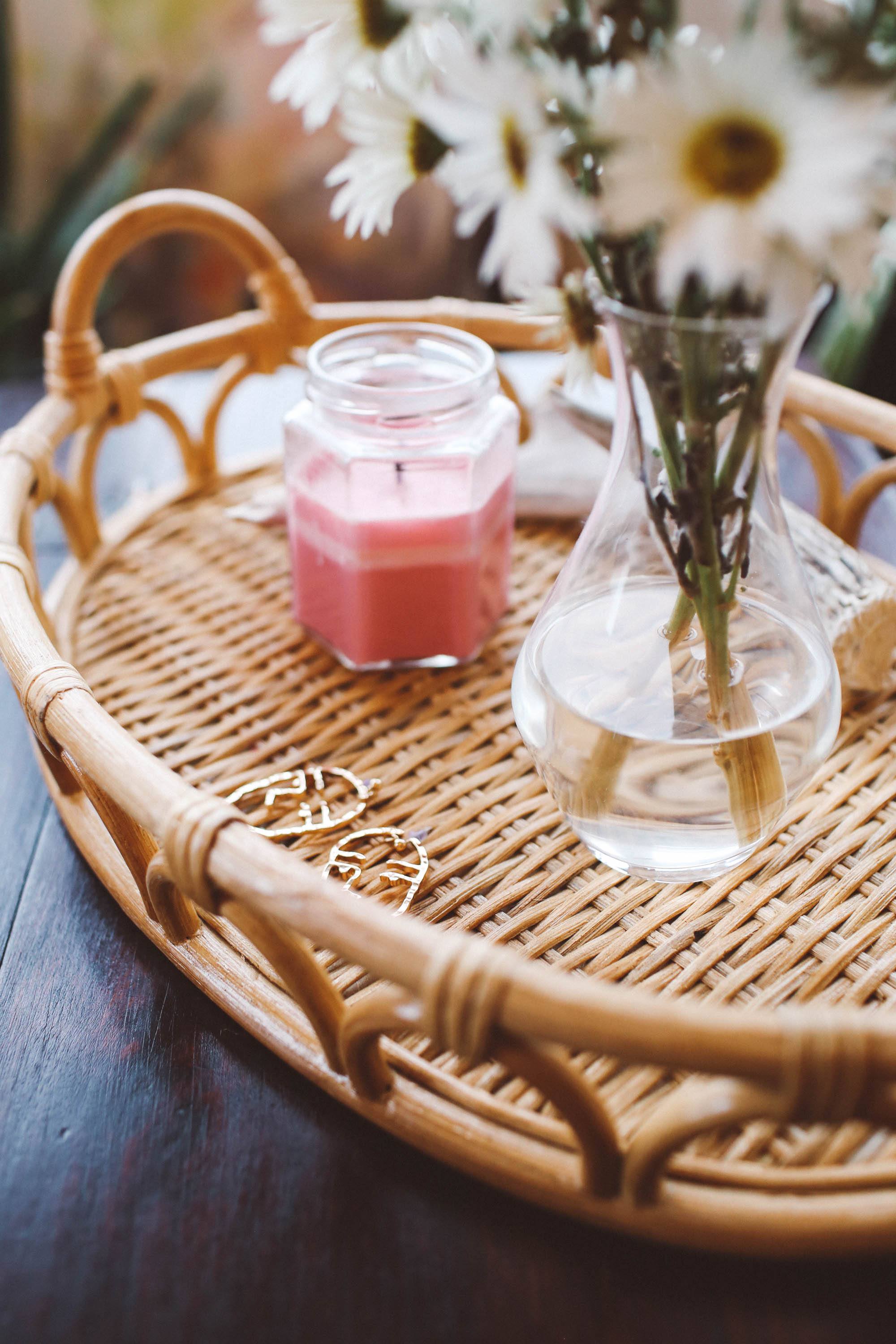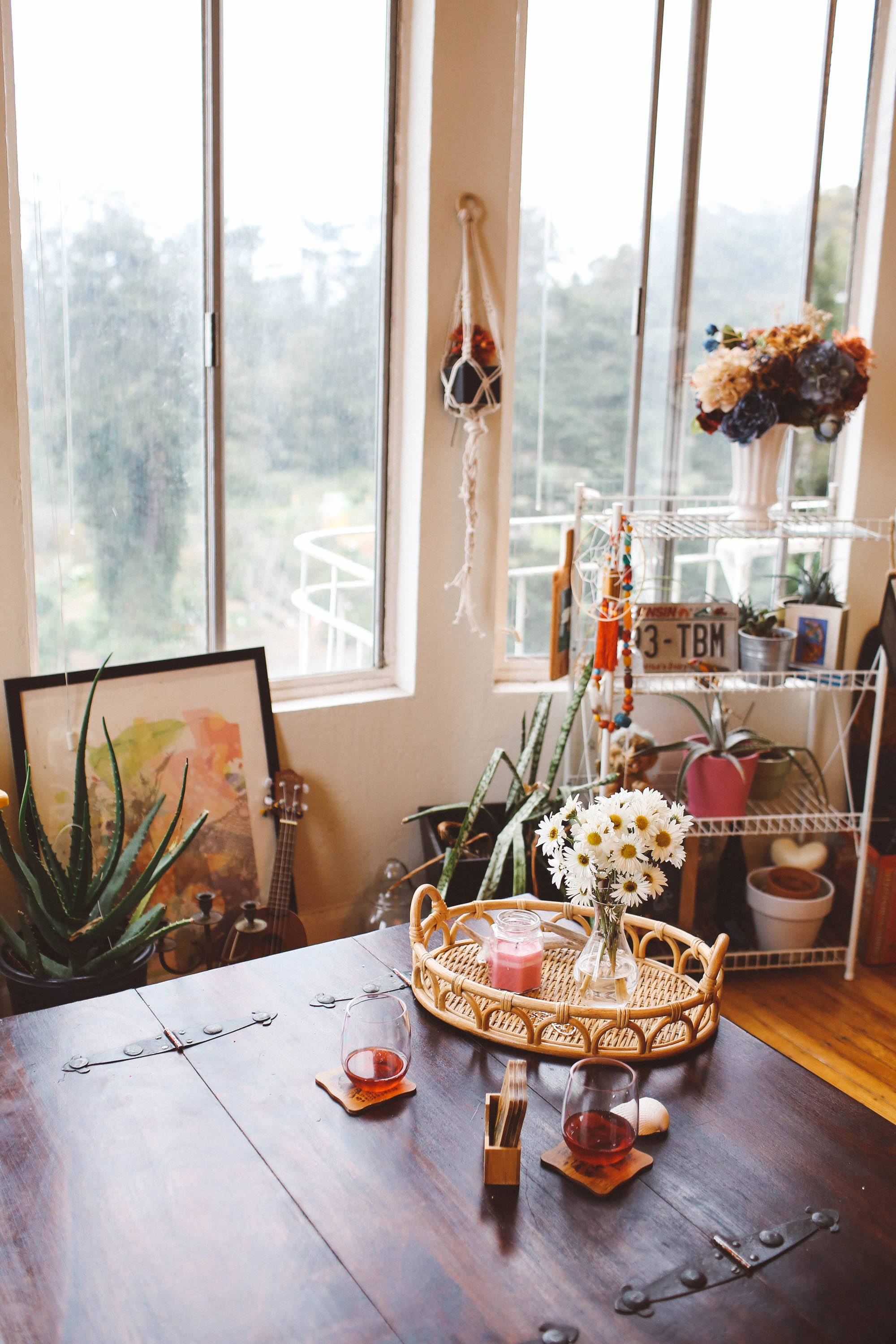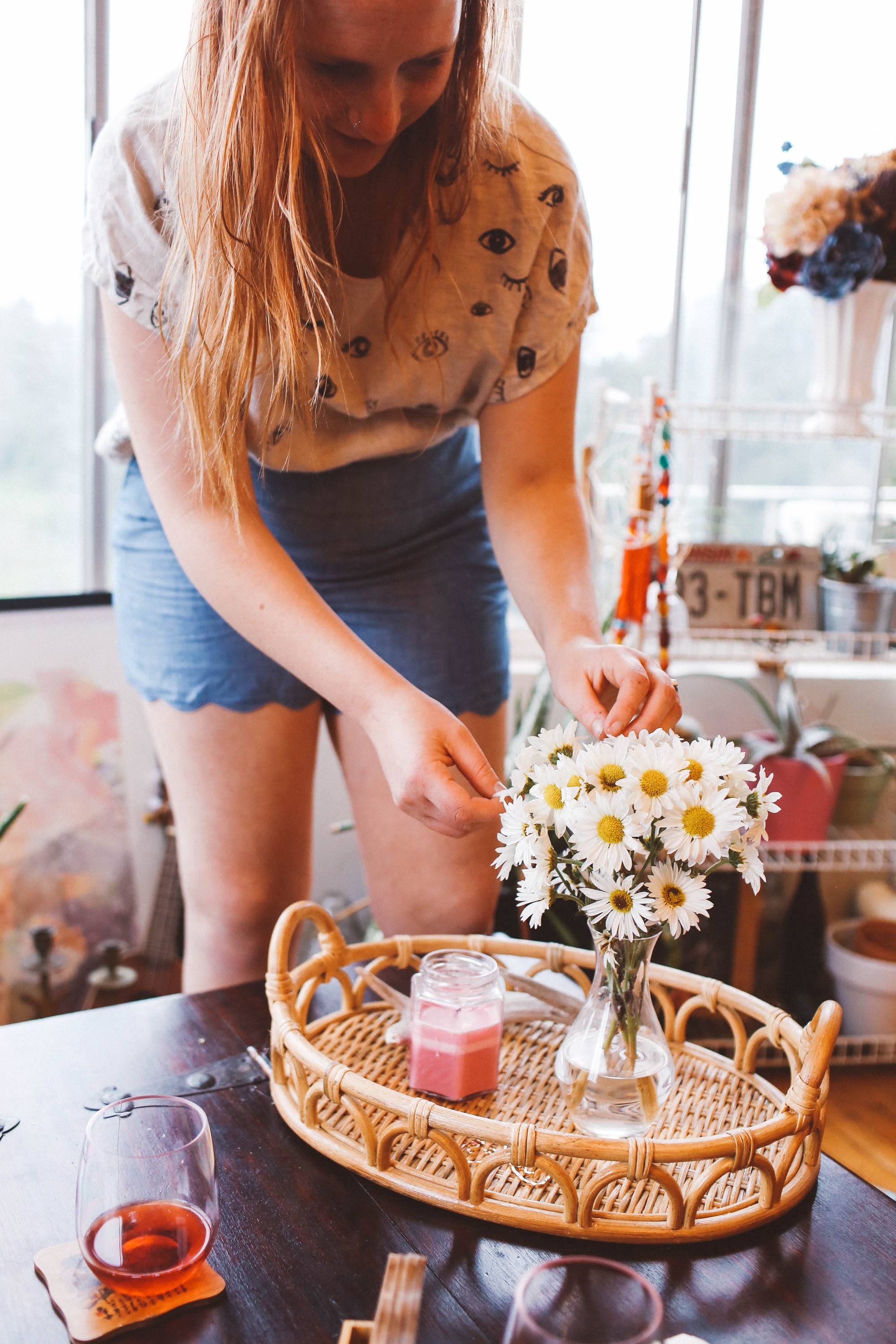 What's your favorite piece from Opalhouse?