The Palace of Fine Arts in San Francisco is one of the city's most iconic buildings. You can see the dome peeking out in the Marina while driving over the Golden Gate Bridge, or looking down from the top of Pac Heights. It's a popular (and free!) place to visit, which is easy to understand considering how beautiful it is!
During a warm, sunny evening in San Francisco a few weeks ago, I threw on this cute wrap dress from Urban Outfitters for date night in the Marina. Robin and I love taking walks in new areas around the city and during warm nights, the Marina is a favorite spot because looking at the Bay is always beautiful! This time, we visited the Palace of Fine Arts before heading to the beach for sunset beers.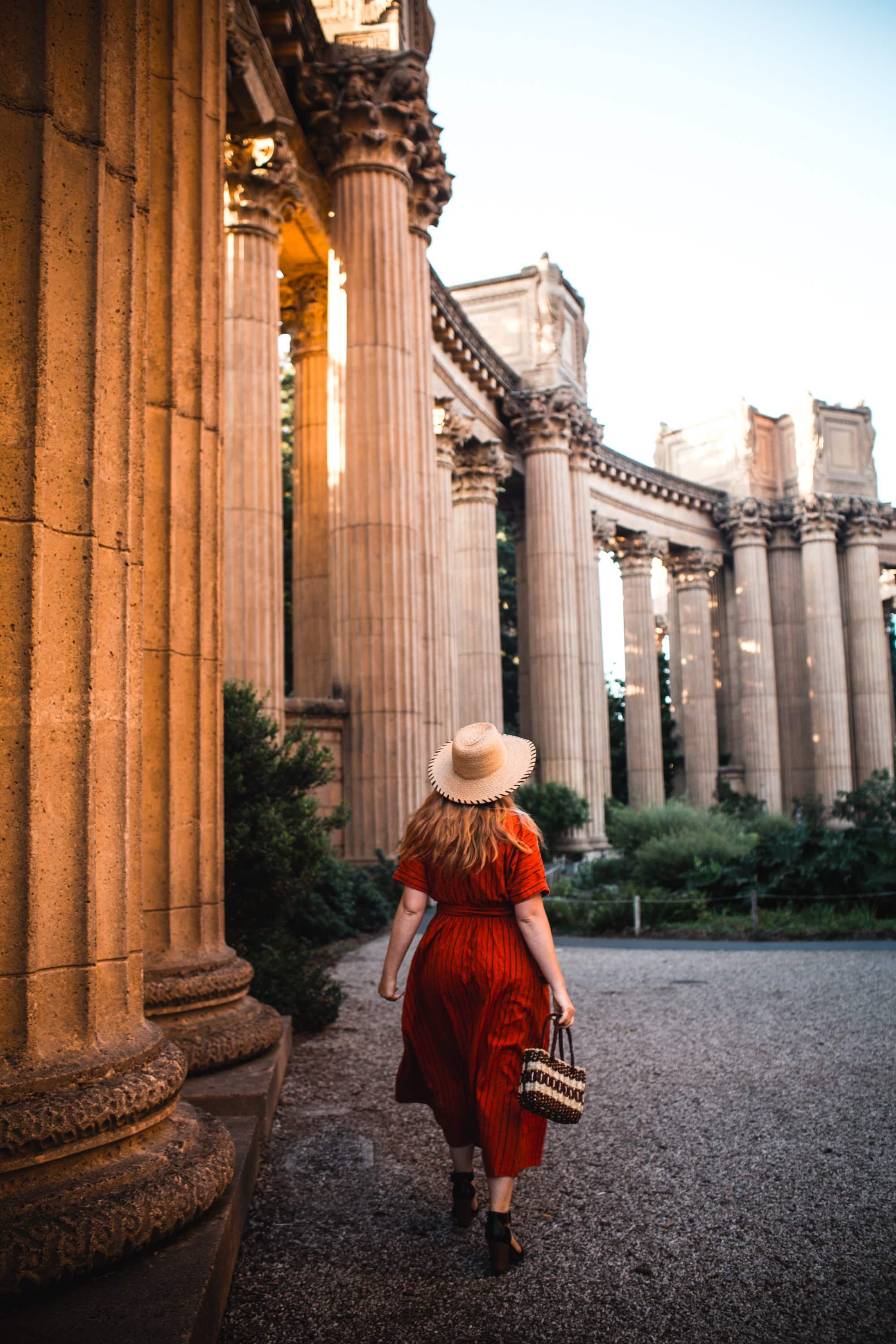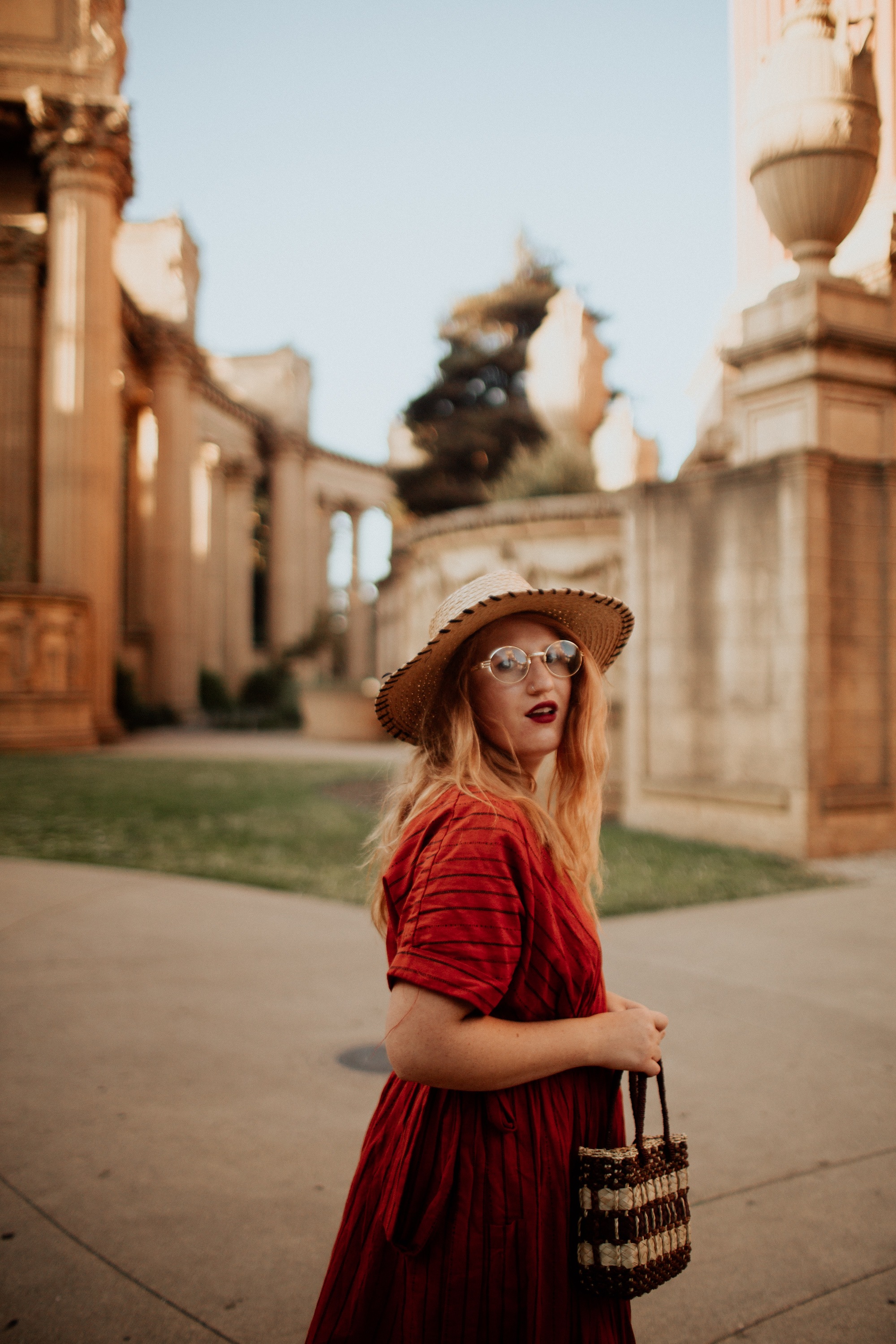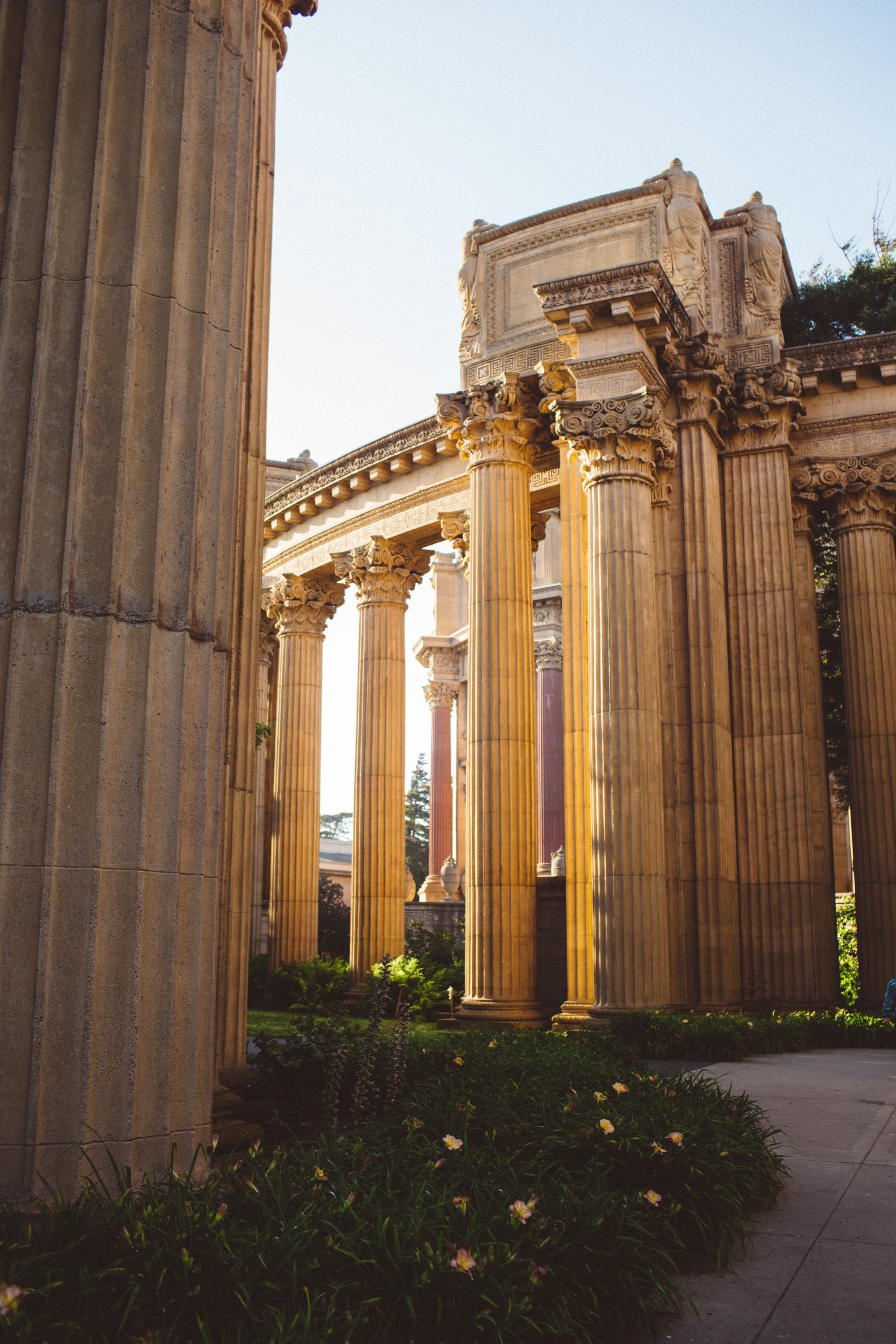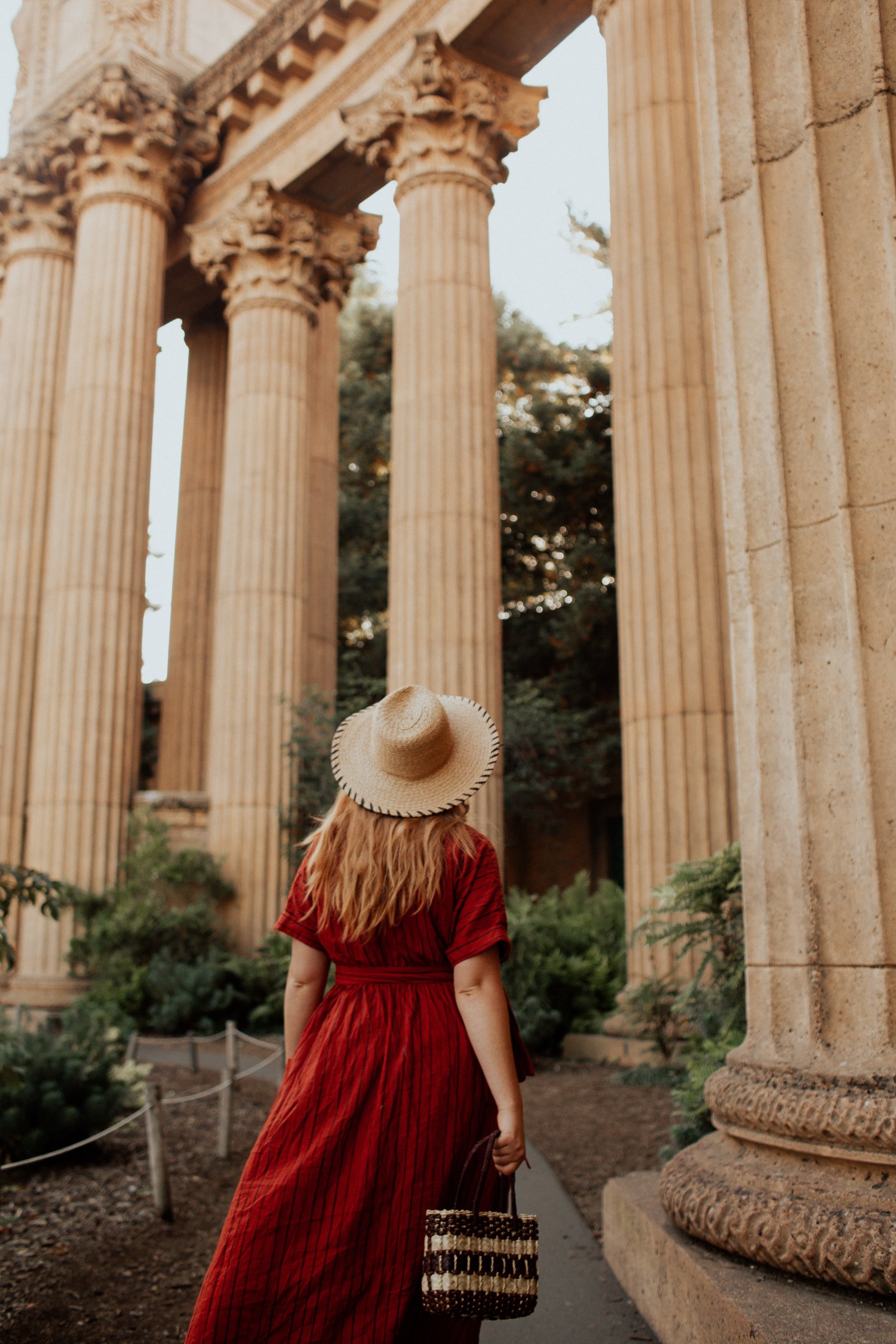 The Palace of Fine Arts was built in 1915 for the Panama-Pacific Exposition, along with a lot of other structures around the city. For some reason, they tore a lot of those buildings down, but everyone loved the palace so much, they kept it! It was since gone under a restoration to bring it up to earthquake codes, but the design that stands today is exactly like the original.
Stepping into the Palace makes you feel like you were whisked away to Rome or Greece. 
If you have ever been to Rome or even Greece, you'll feel like you were back at a historical site while at the Palace. In the right parts of the park, all you can see are the towering columns of the Palace. You forget you are in San Francisco and instead can imagine you're walking around the Roman Forum instead. It makes for such a wonderful date night to walk around!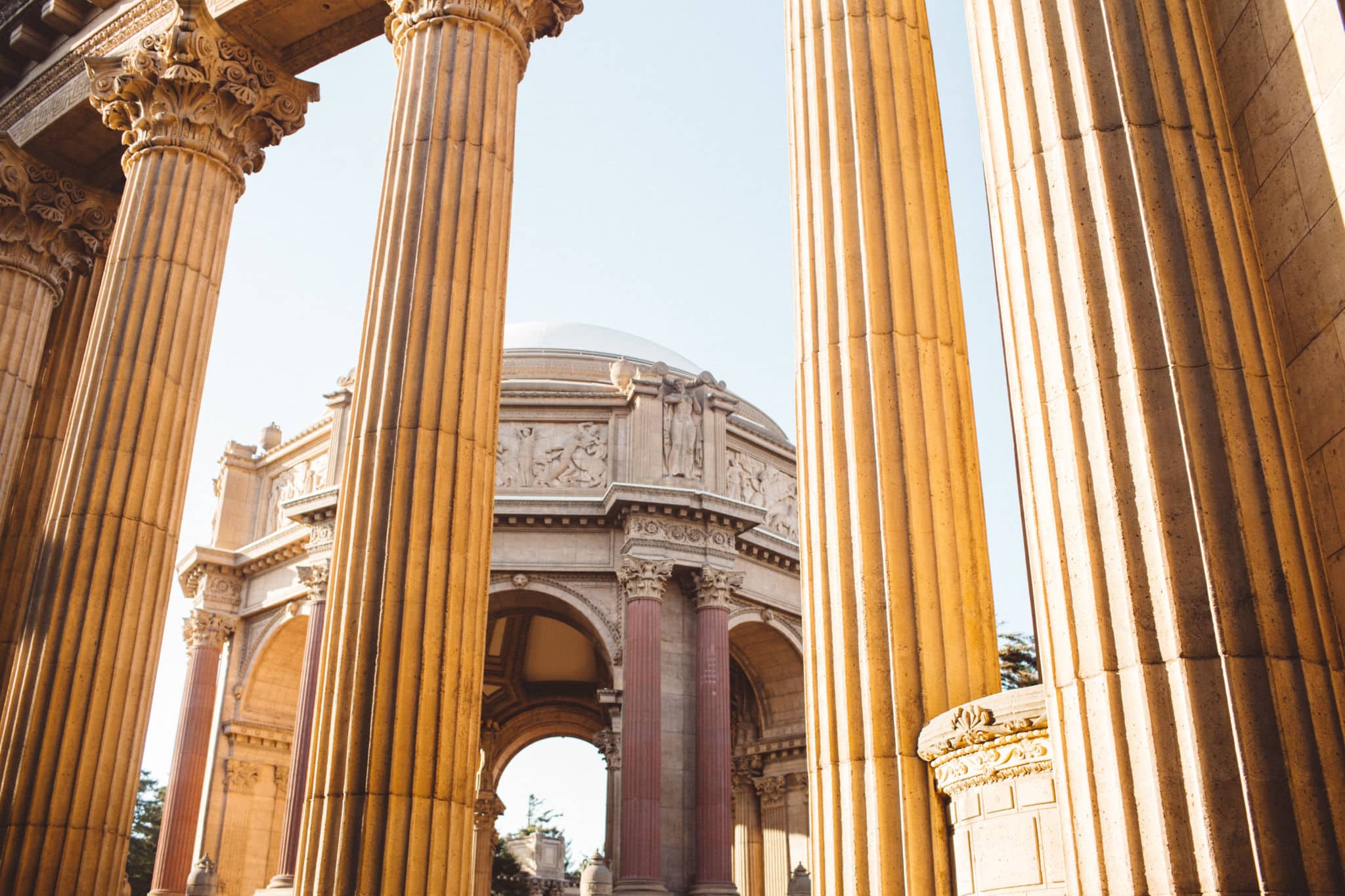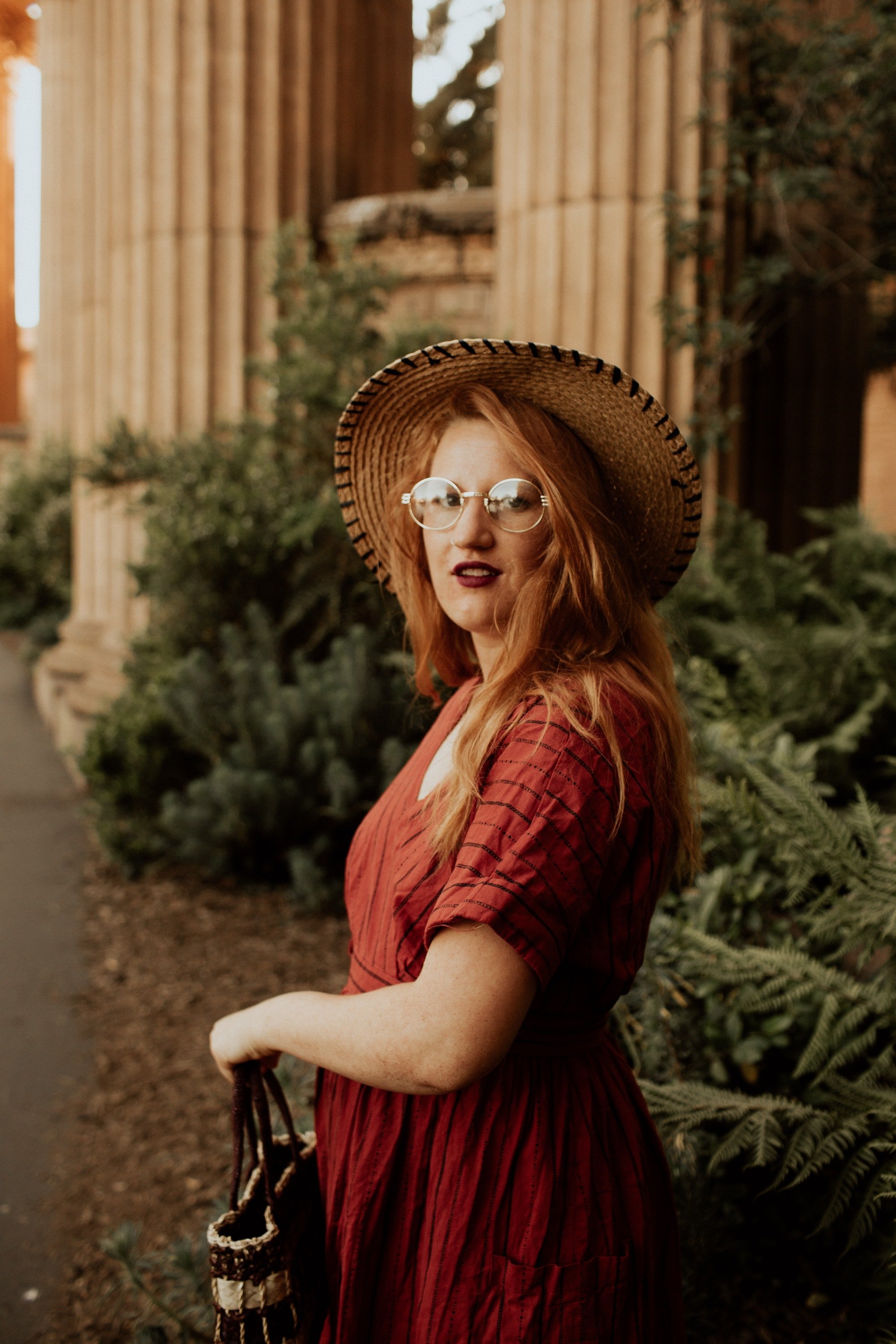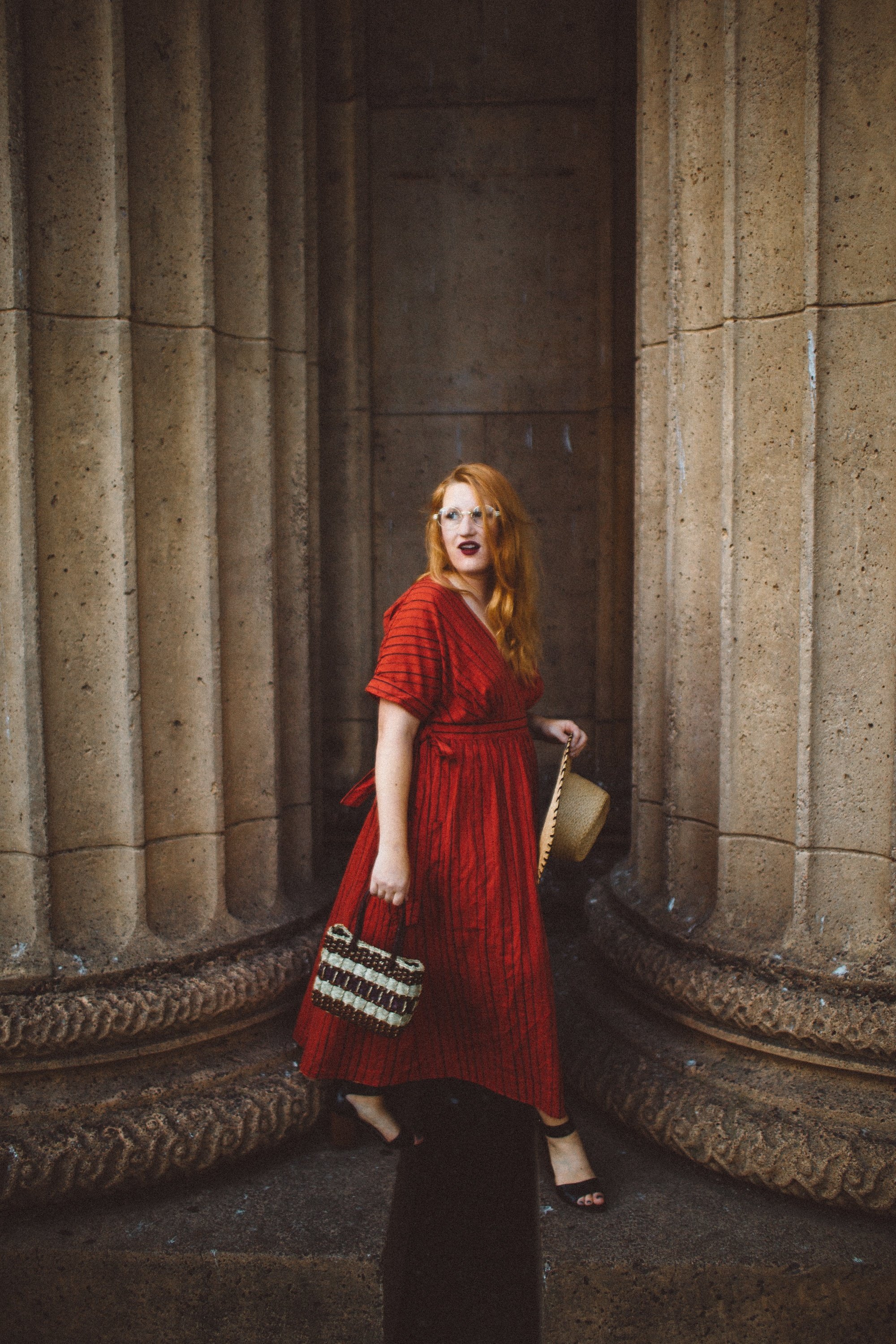 The best time of day is to visit at the golden hour for two reasons. One – most tourists visit during the middle of the day, so you'll beat a large chunk of the crowds. Two – on a sunny evening, the entire place is filled with warm light, which makes it even more beautiful!
On this date night, I paired my dress wrap dress with sandals, a straw bag and a straw hat for a breezy summer night look. As I mentioned before, after walking around the Palace of Fine Arts, we swung by Safeway to pick up a 6-pack and watch the sunset behind the Golden Gate Bridge on Crissy Field Beach, just a little bit down the road from the Palace. I recommend doing the same, it's such a great way to end the day!