Highway 1 is a famous road, and for good reason! It stretches the length of the West Coast and, while it'll take you MUCH longer to drive than a major highway, you'll be rewarded with the most beautiful scenery you can imagine. On a sunny day a few weeks ago, my girlfriends and I hopped in a car and took a spur-of-the-moment day trip down Highway 1 to the Pigeon Point Lighthouse and the small town of Pescadero.
Blue skies, even bluer water, fresh air, rolling hills… this area of California is beautiful. And highly underrated, so you won't be fighting your way through hoards for tourist to enjoy the best spots.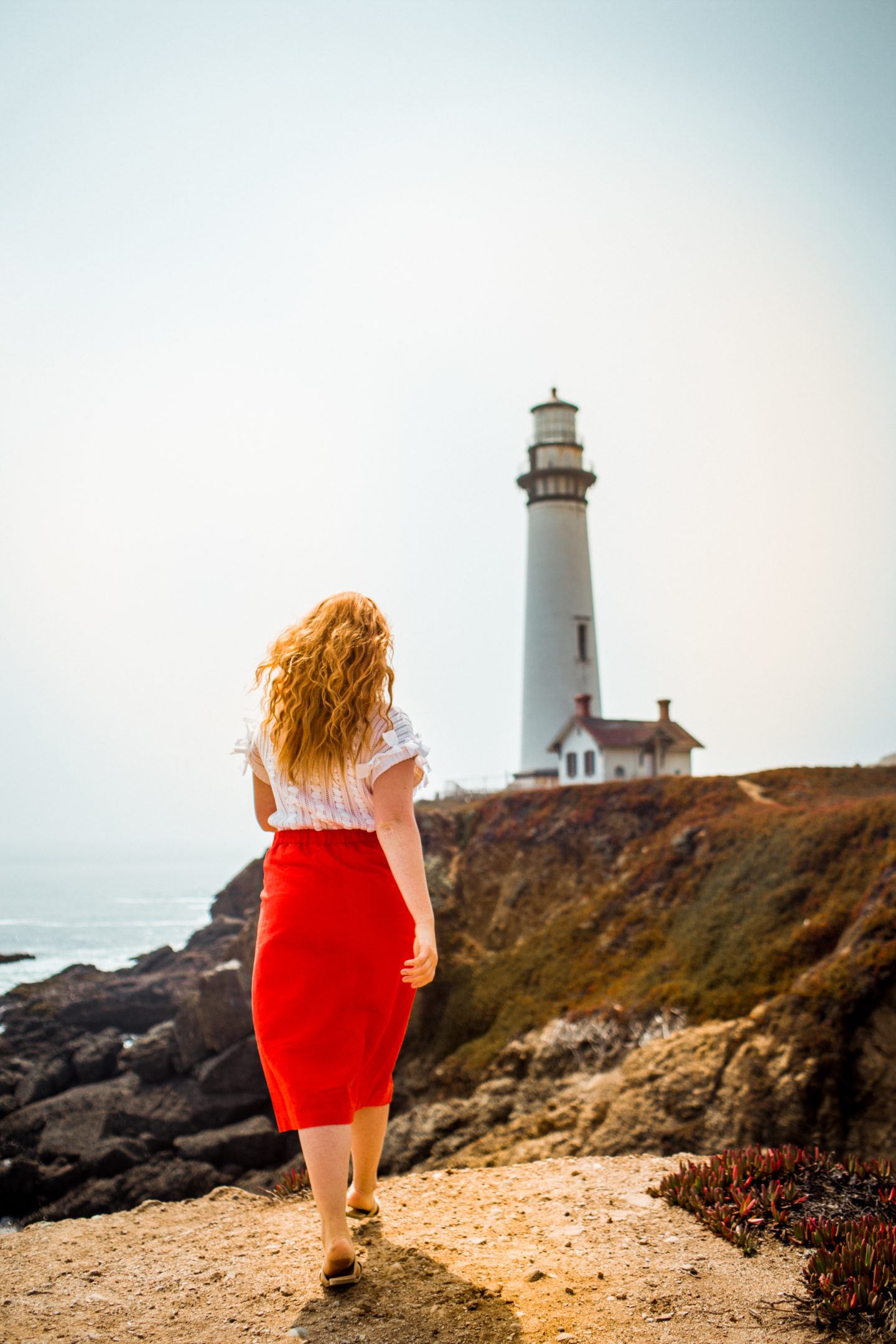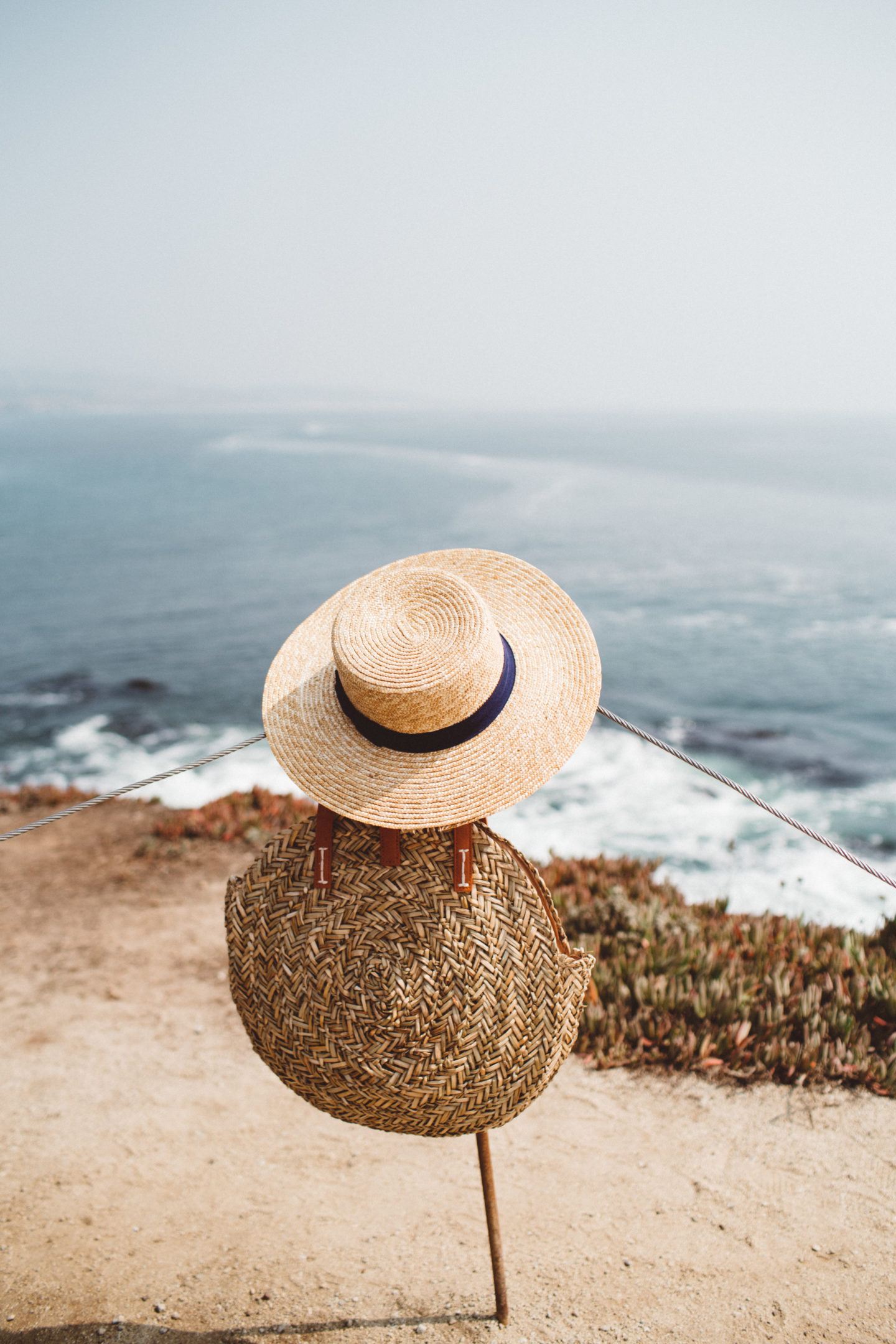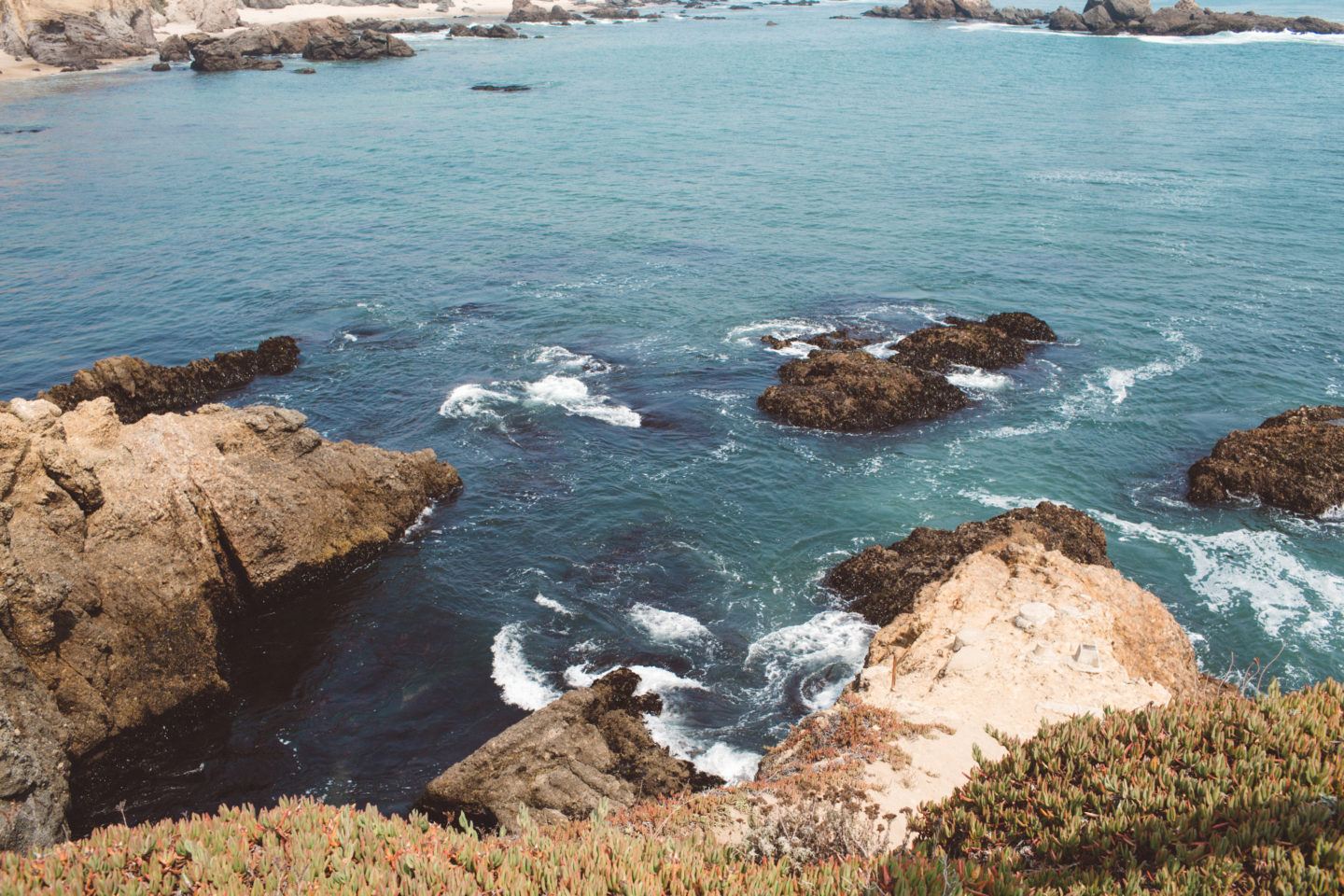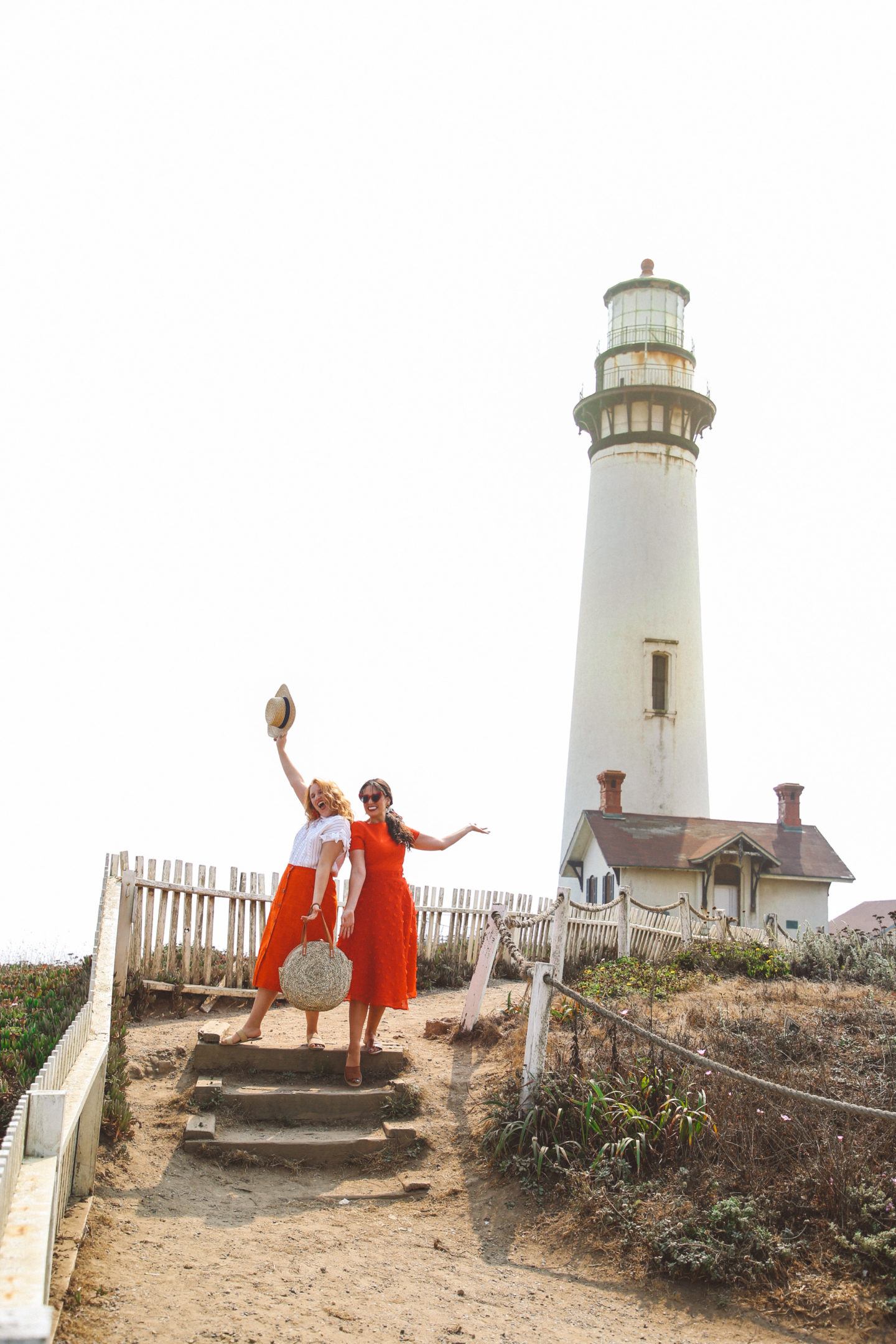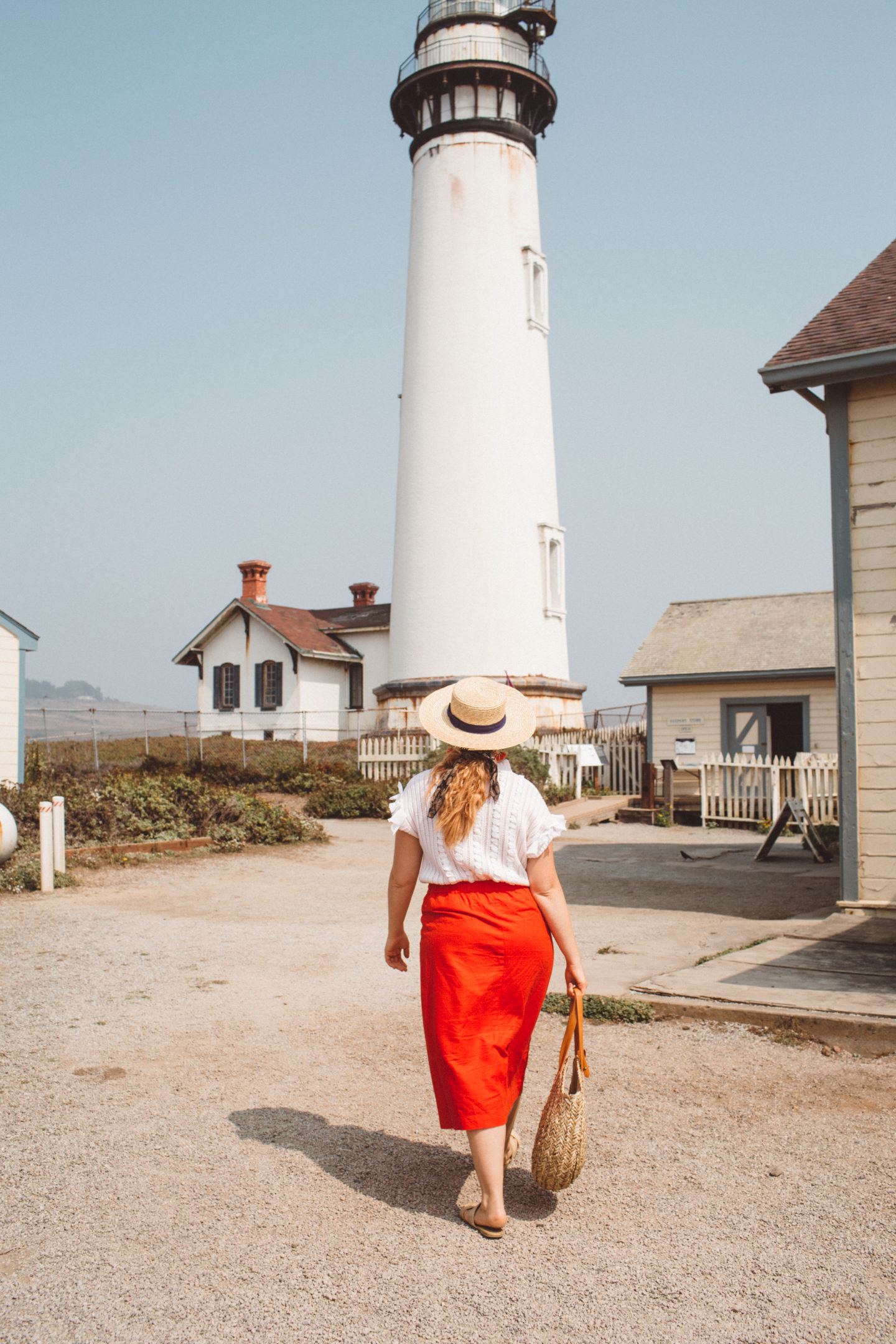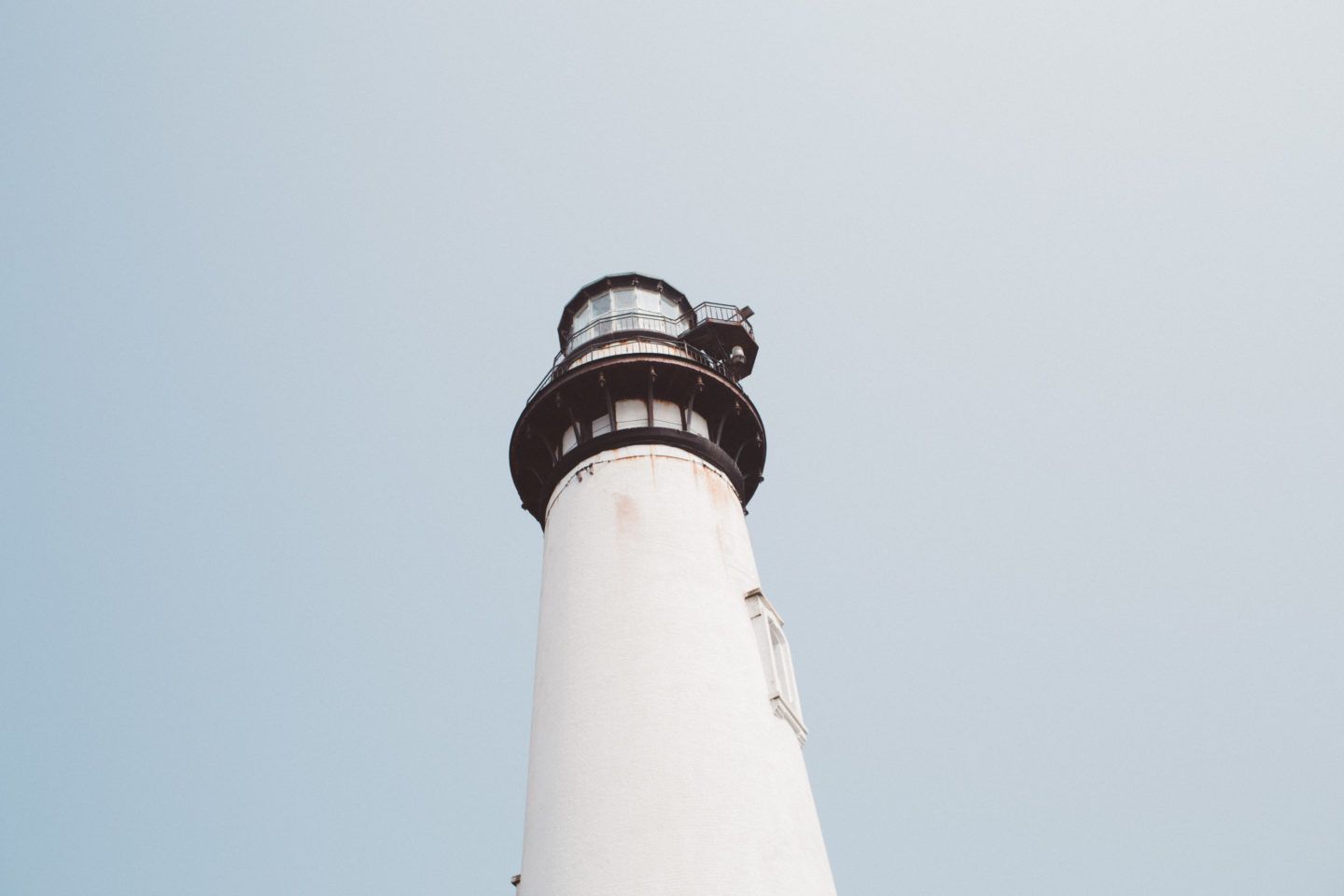 We started our day at the Pigeon Point Lighthouse, which is free to visit. You can't go inside the lighthouse itself, but there is a great viewing area to the left which provides you a great view (pictured above!) You can also walk down a trail to the beach if you want. The best time of day for photos at Pigeon Point Lighthouse are the golden hours – sunrise and sunset. But, we were there at high noon and still got good shots!
There's a hostel at the lighthouse if you wanted to spend a night there! Check it out here.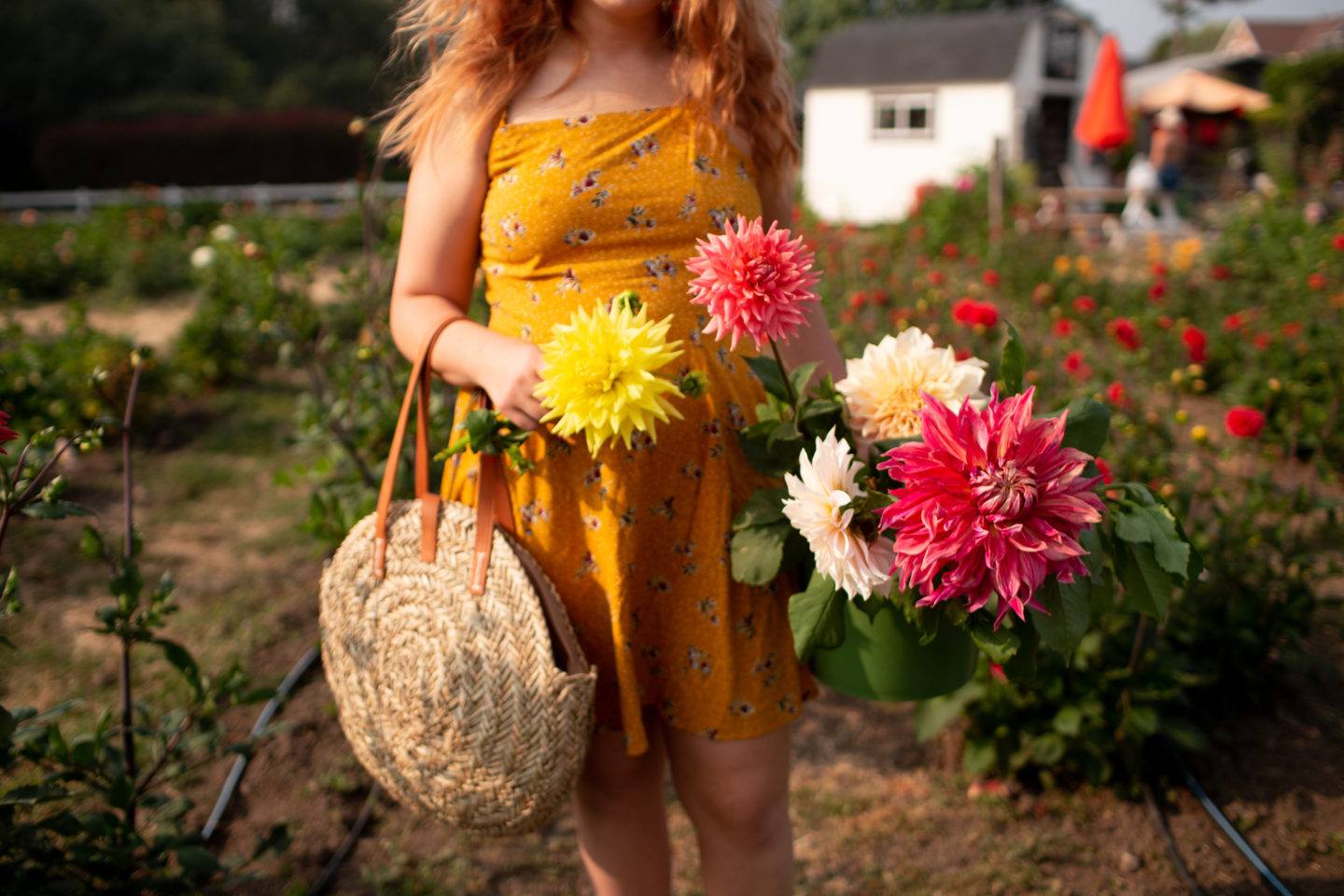 By this time of day, it was heating up a lot and I was overheating in my sweater. I wasn't sure what the temperatures would be, but luckily I packed a dress! I changed and we headed into the cute town of Pescadero for coffee and a quick lunch. There's a very cute coffee shop called Downtown Local that's worth a stop! It's part vintage store part coffee shop. Lots of hidden treasures inside!
The Pescadero farmer's market was happening, so we swung by the market and afterward, the grocery store to pick up cheese and snacks. Right around the corner of the grocery store is a little "alley" of sorts that's filled with colorful booths that artisans sometimes sell goods out of. It's at the end of this where you'll find the Pescadero Flowery!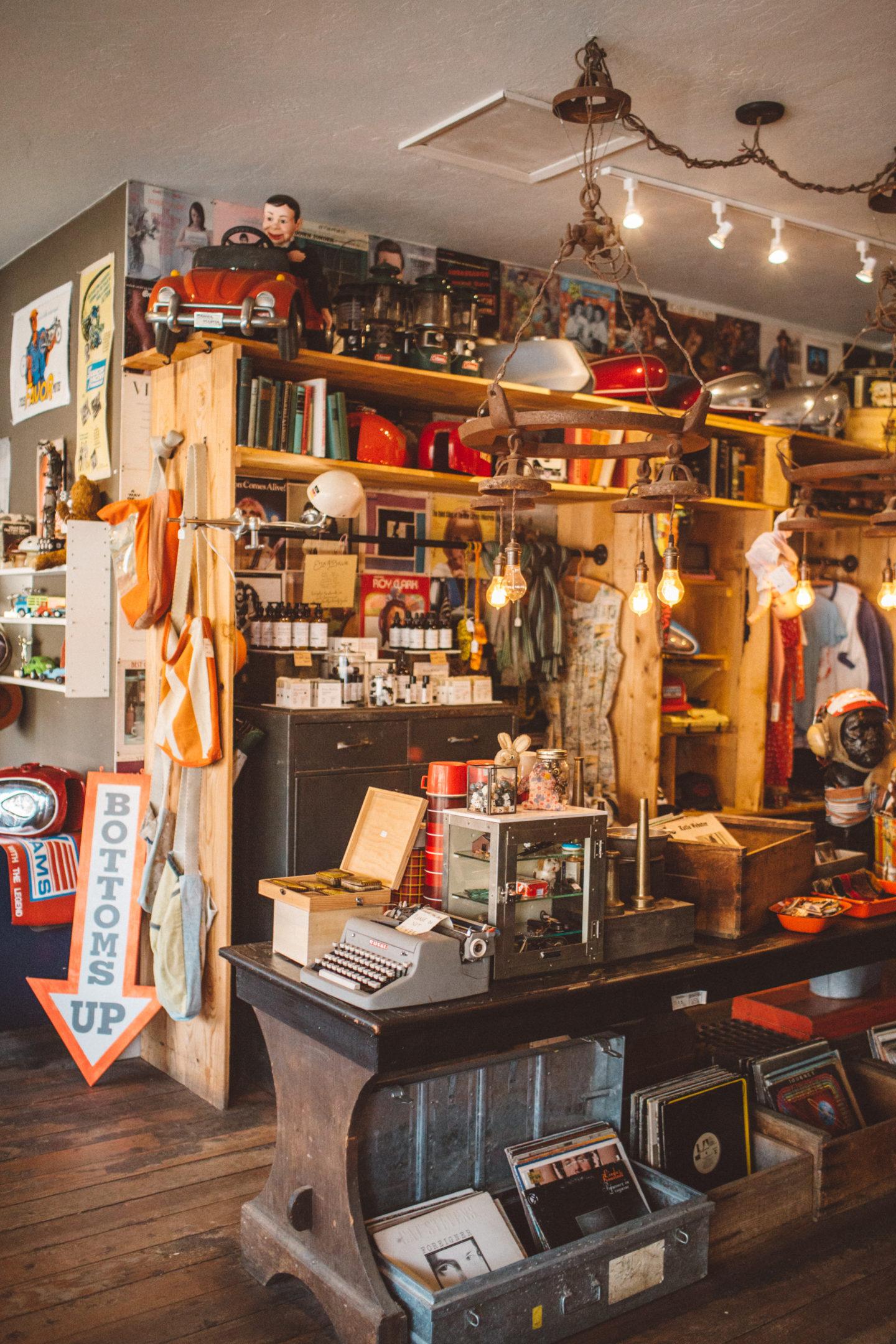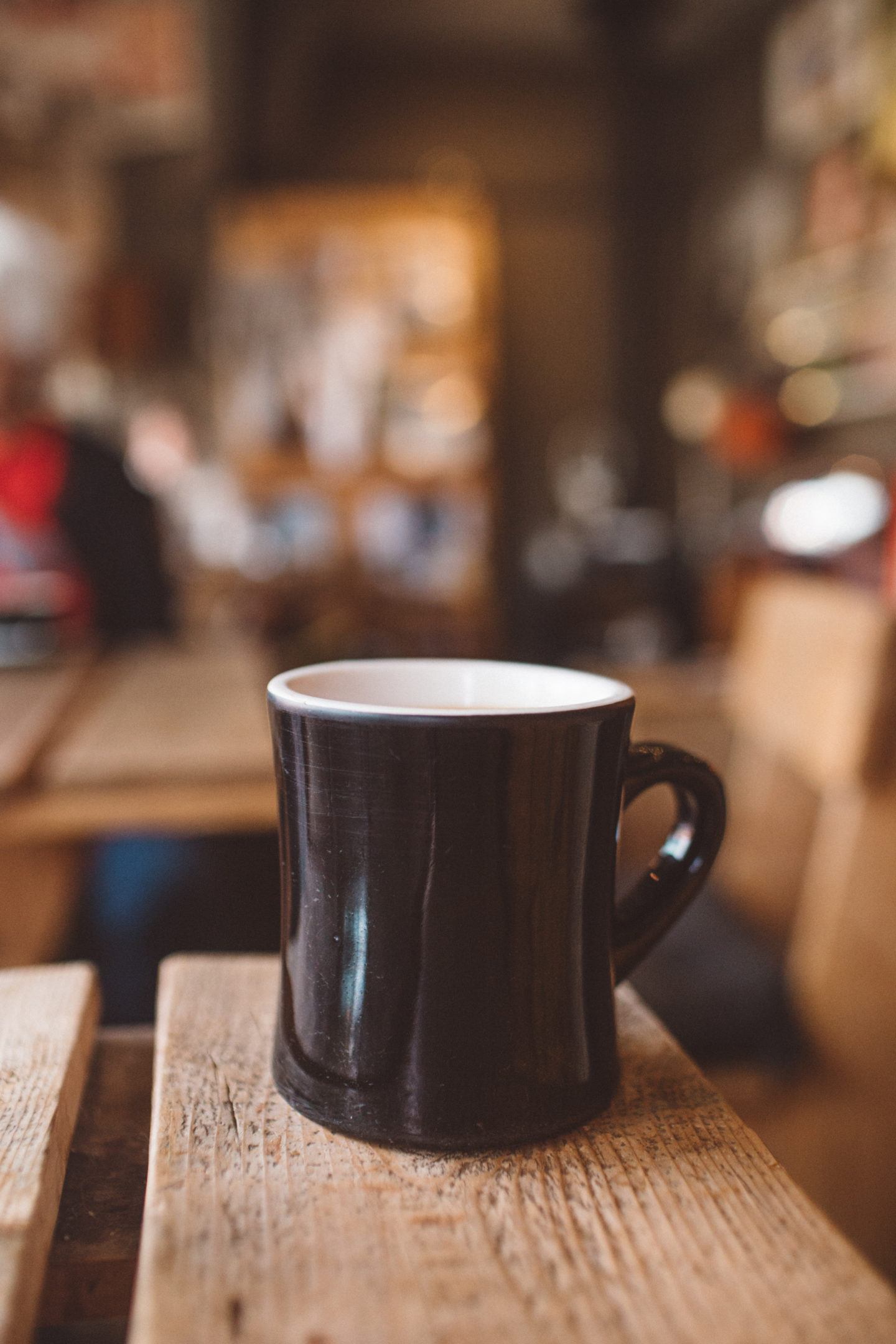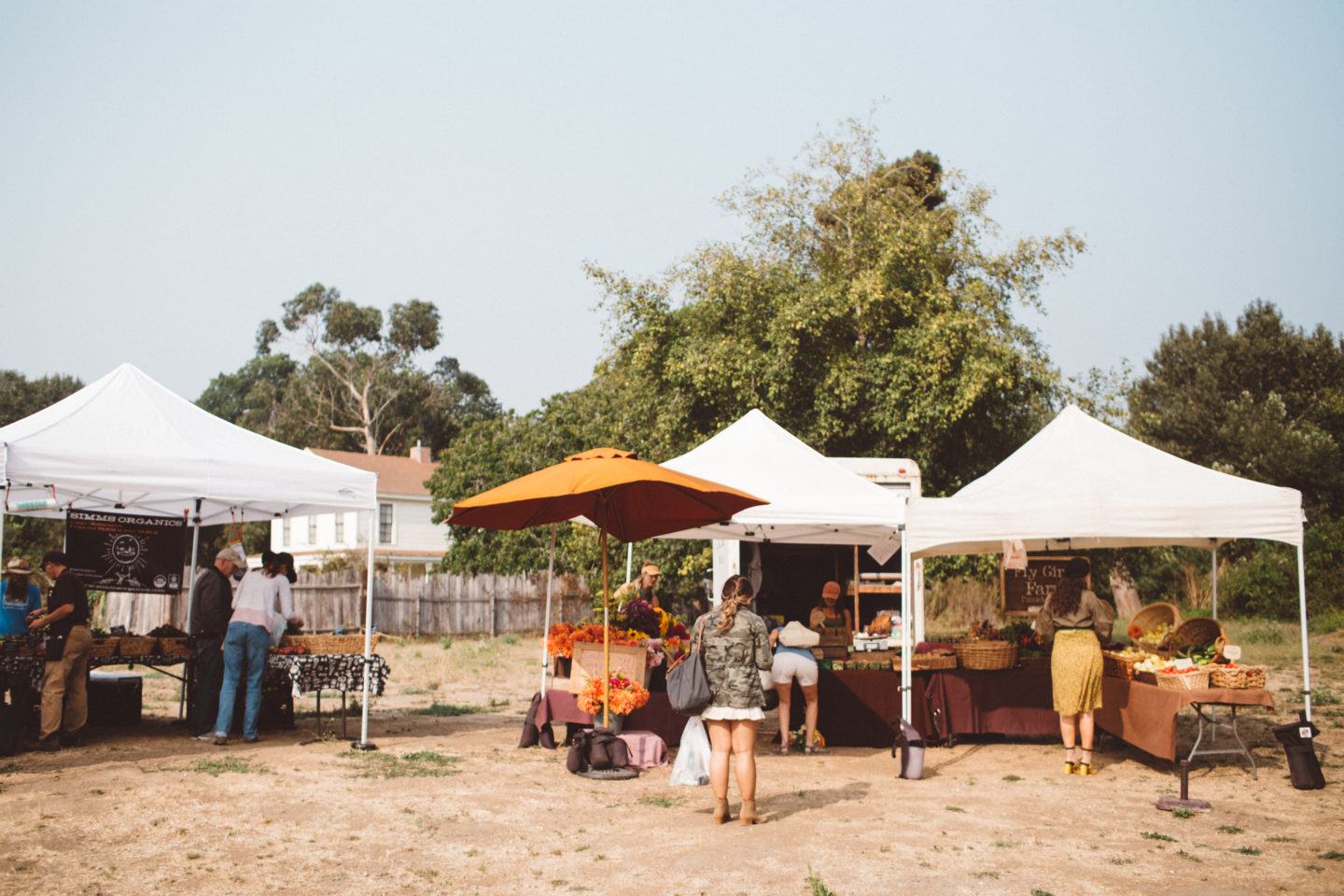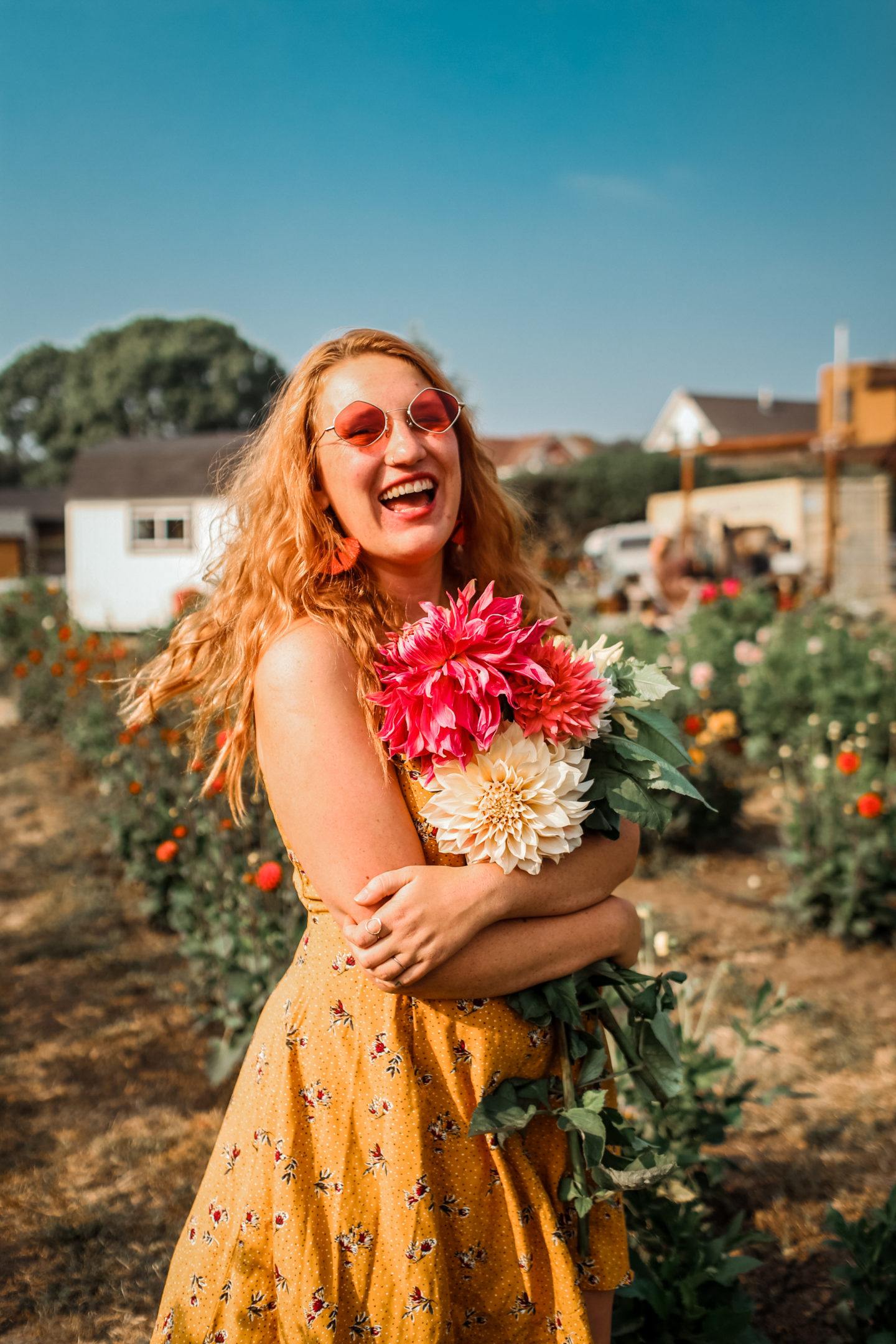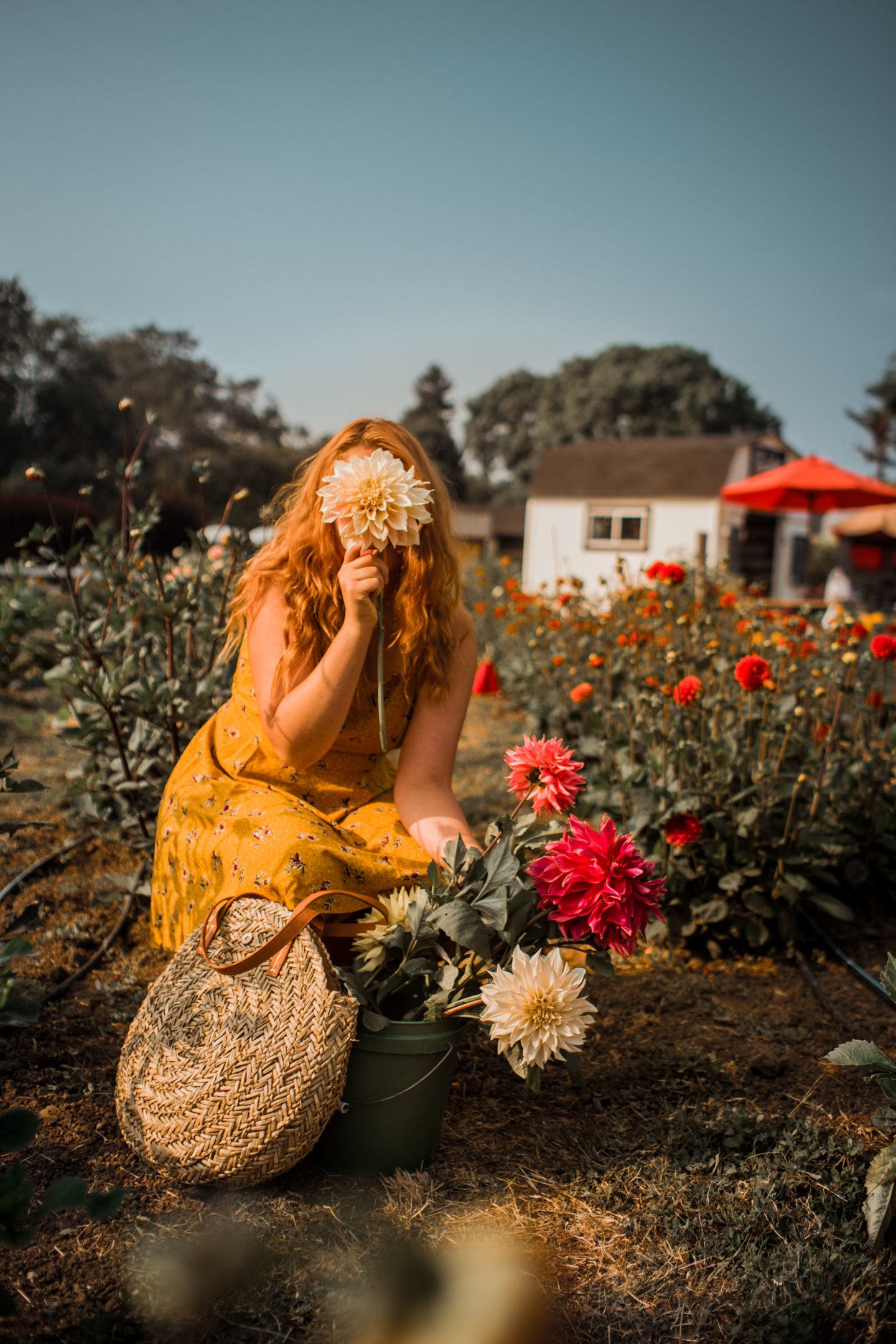 The Pescadero Flowery is a you-pick flower farm so you know this gal fell heads over heels with it. We got it right before they closed, so we had the entire place to ourselves to run around the flowers and pick out the best dahlias. Totally worth a stop if you visit Pescadero!! It was magical and my favorite part of the day.
By now, it was pretty hot out and golden hour was kicking in, so we drove down to Shark Fin Cove to dip our toes in the water. This cove requires a small hike down to the water – it's steep but short. Be prepared for a little scrambling! This cove is utter magic and one of the many reasons I love the California coast. The water is really blue down here and I had a blast running around in the waves.
Locals like to picnic here, toss footballs, gather shells, sometimes even start campfires. It's most popular at sunset when the entire coves is filled with warm, golden light. If you aren't up for the small hike down/up, you can still see the Shark Fin rock from above! There are some trails around the cliffs.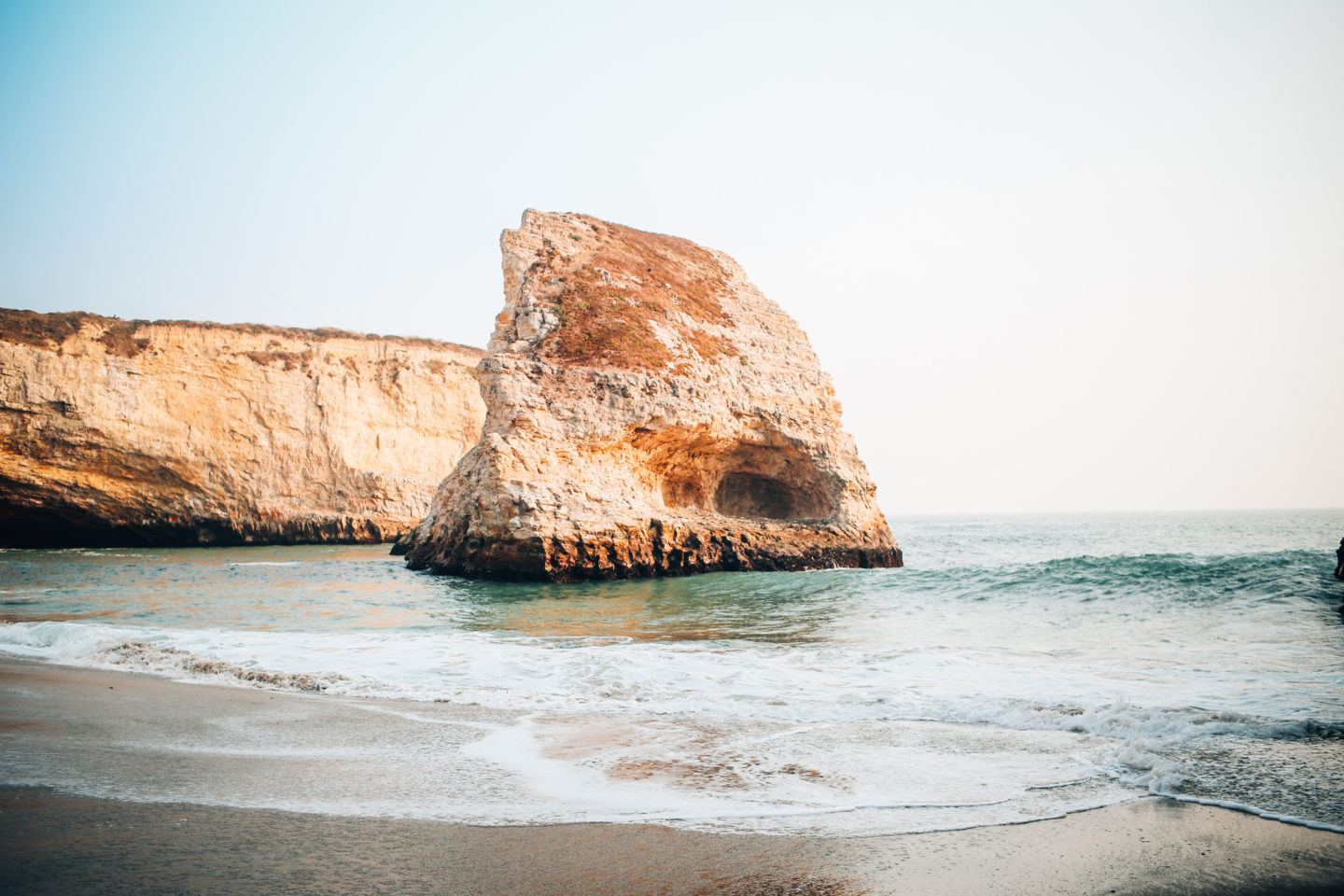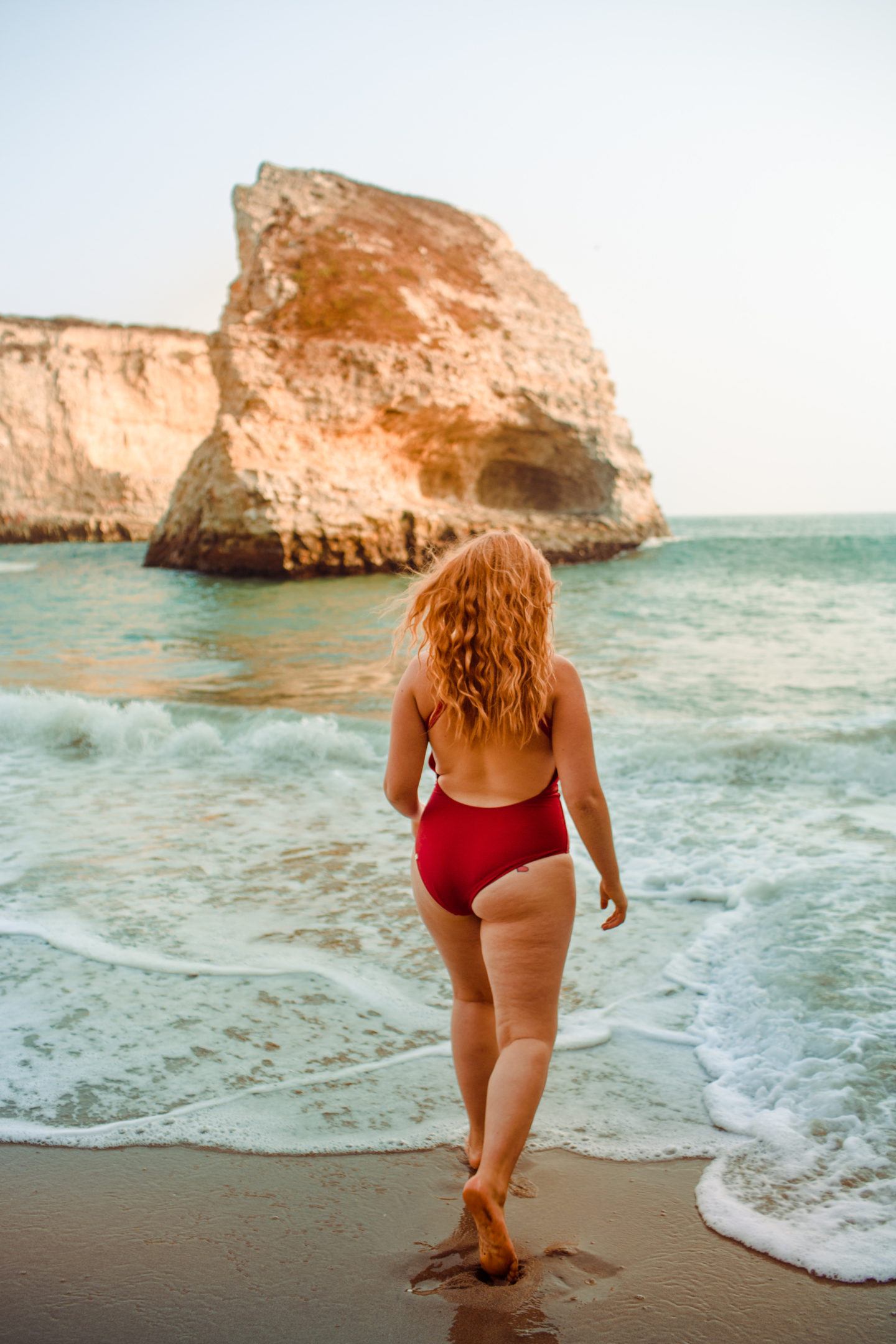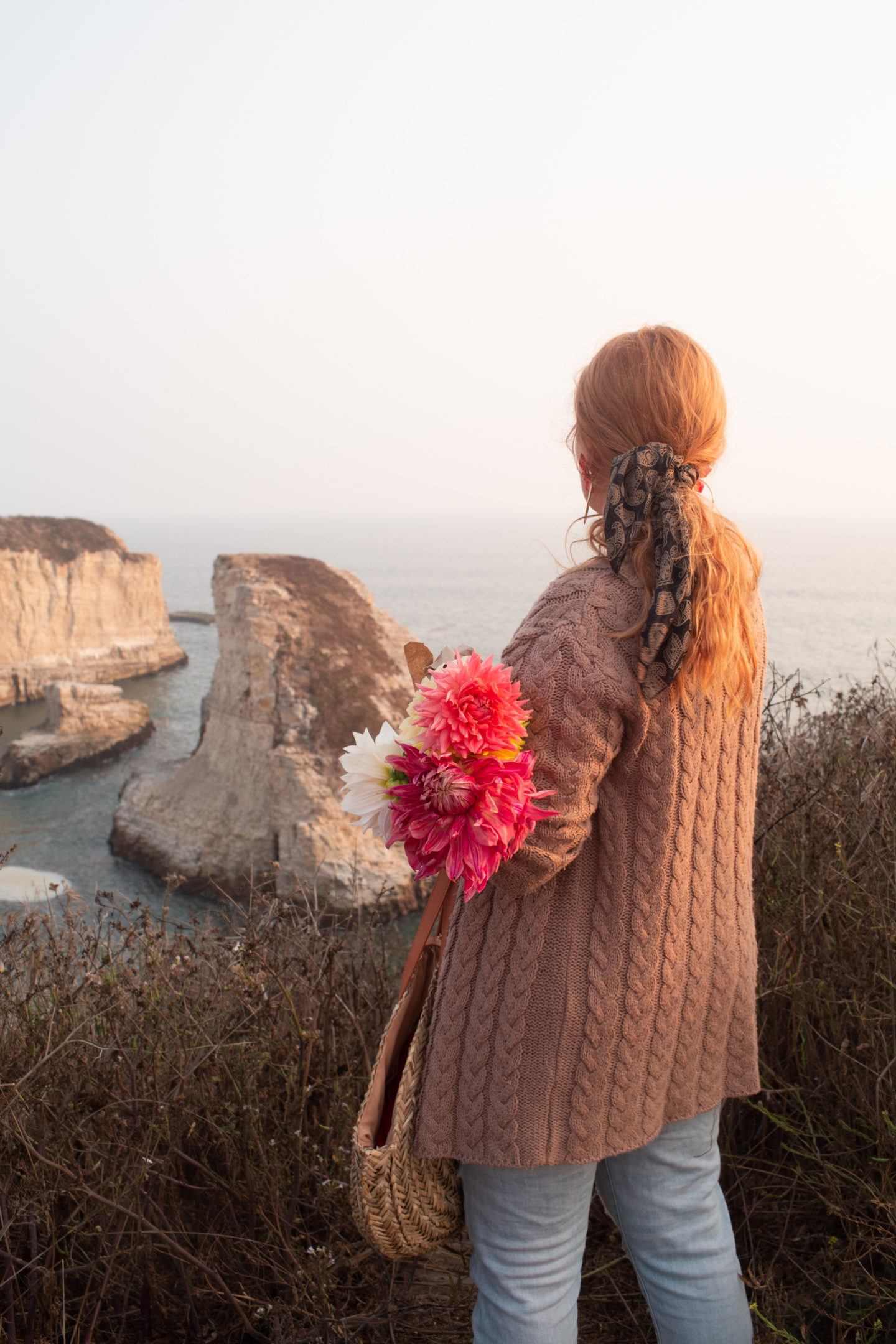 A quick drive back up Hwy 1 and we were home in San Francisco. A great little day trip down the famous highway.