Nestled in the heart of Plumas County is Greenhorn Ranch, one of the only dude ranches in California. We've never been to a dude ranch in California (or any state for that matter) but it's been on my bucket list for ages. At Greenhorn Ranch, you spend your days riding horses, your afternoons fishing, playing cards or shooting archery. Evenings are spent around a campfire or line dancing or live music or games or… the list goes on!

After researching fun things to do in Plumas County, I stumbled upon Greenhorn Ranch and instantly knew it had to be a special place. Plumas County is also known as the Lost Sierras, as a lot of people just don't realize it's there. In case you aren't familiar, Plumas County is above Lake Tahoe and below Lassen National Park. After visiting in person, I can attest to the fact that it is miles and miles of stunning forest and mountain views – without the crowds you find in other parts of the Sierra Nevada Mountains! That's what Greenhorn Ranch is tucked in between – trees, mountains and fresh air.
---
Other posts you may like
A Hidden Waterfall You Can Only Access By Train Tracks
My super-awesome Mendocino Travel Guide
---
This luxury dude ranch in California is easy to fall in love with. Keep on reading to learn why!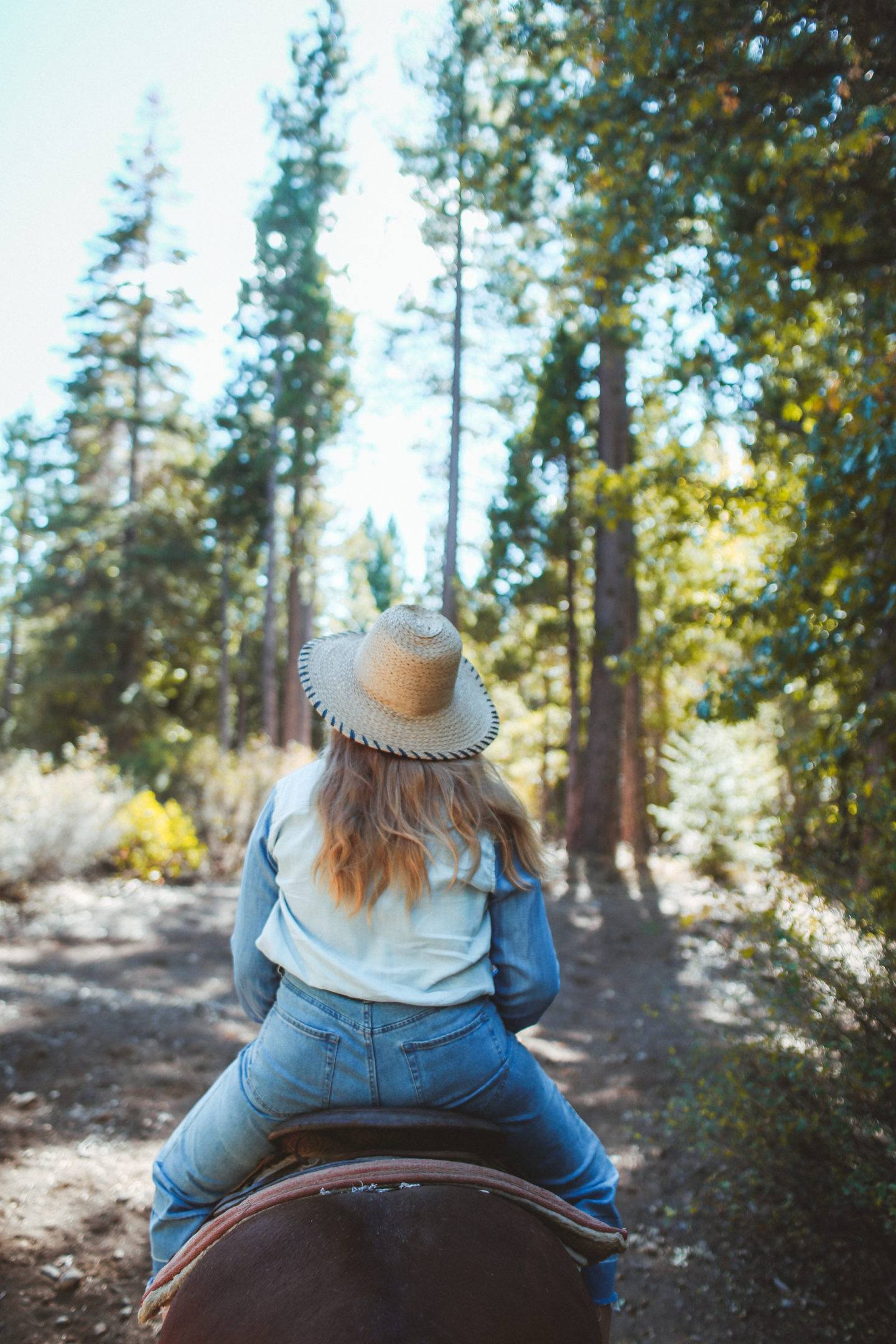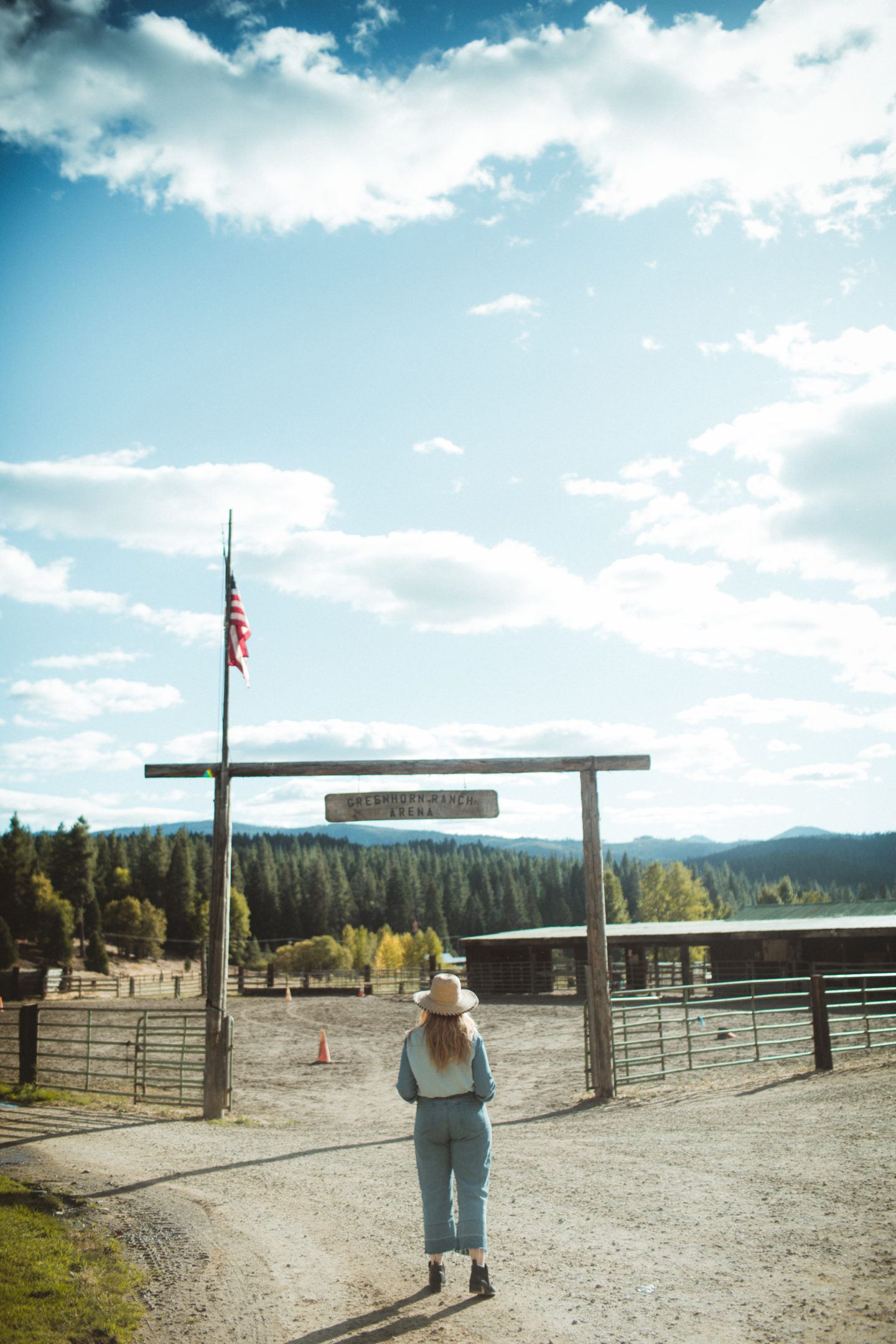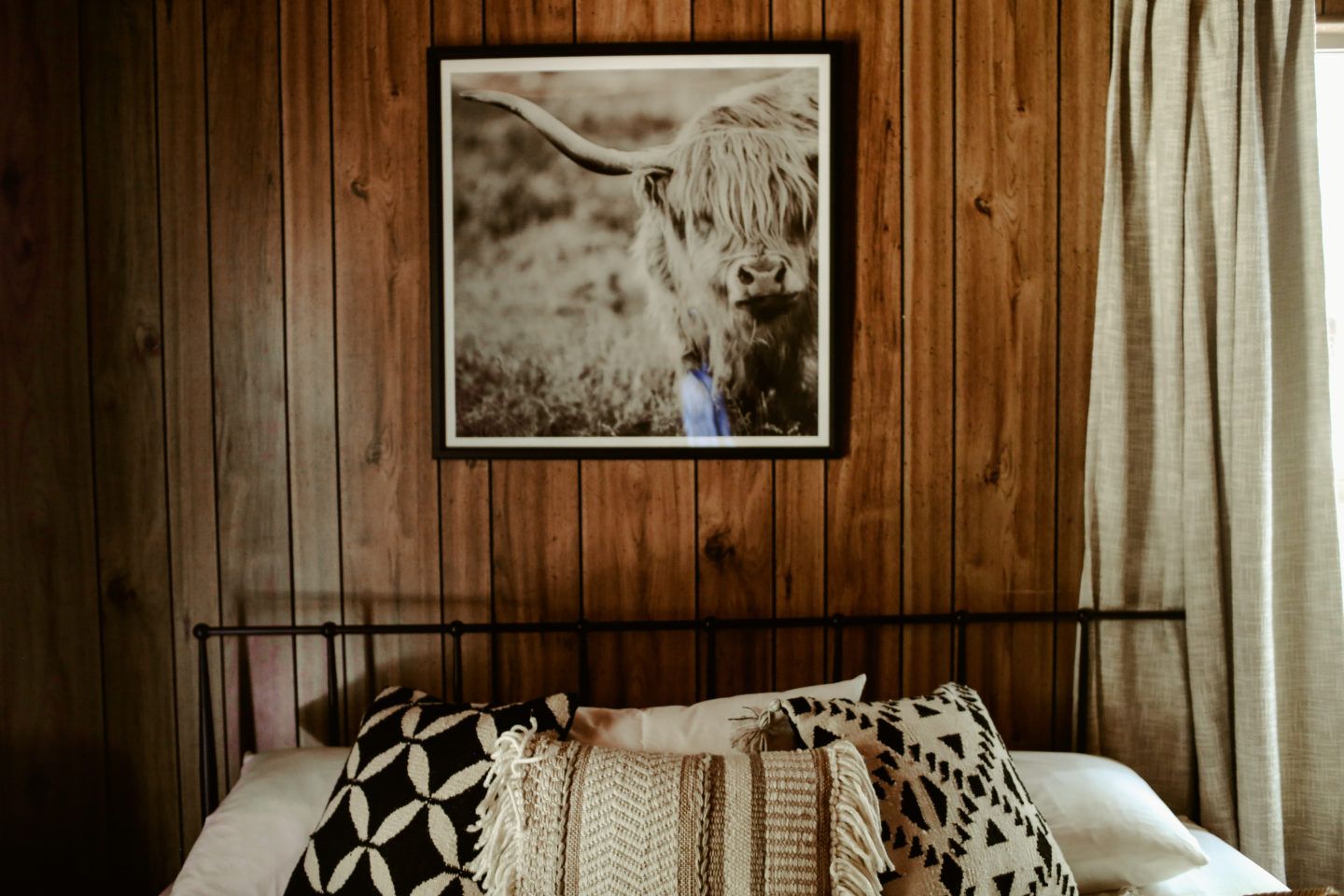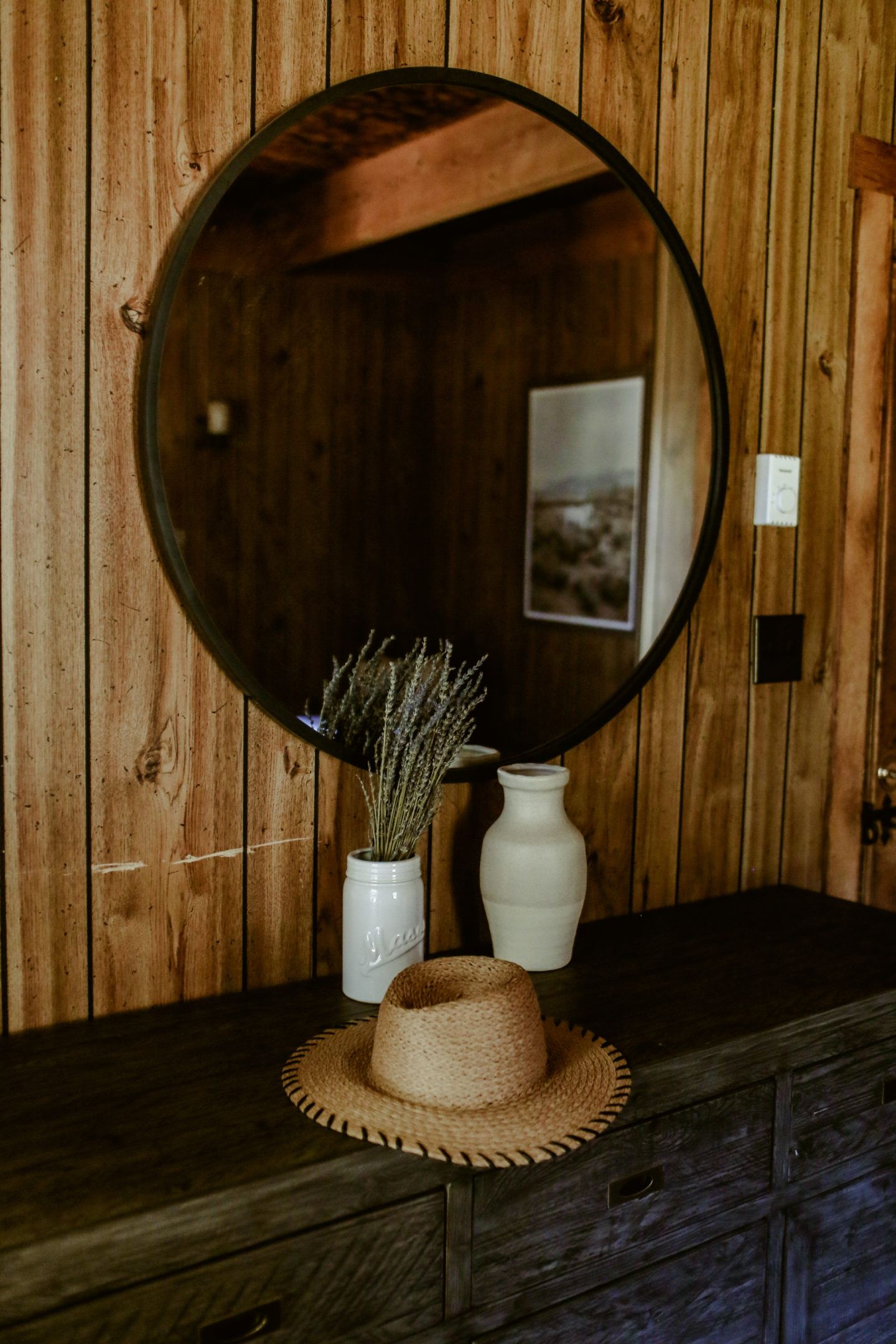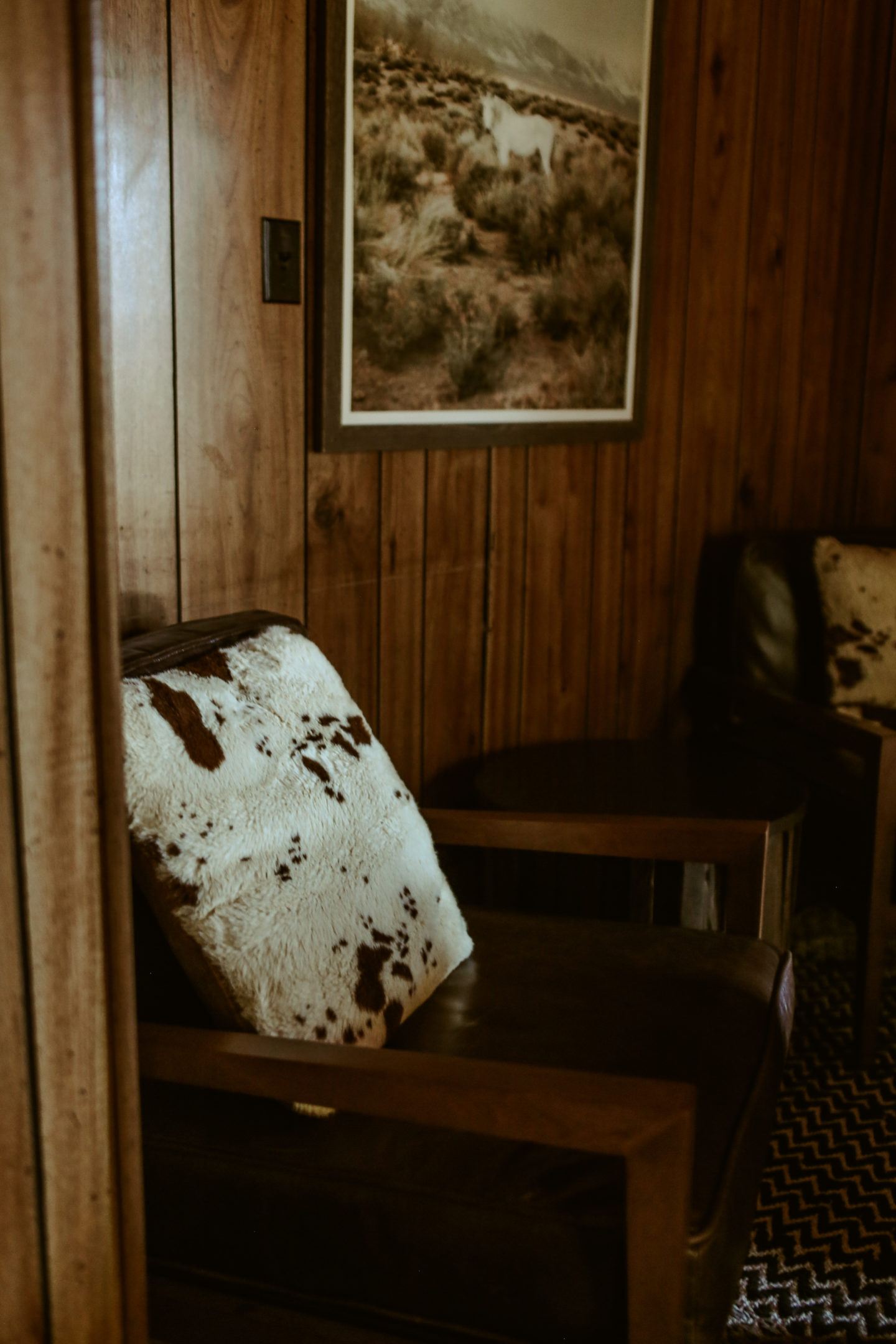 ---
Life At A Dude Ranch In California
---
When we checked in, we were happily surprised to learn that two horseback rides happen daily – one at 10am and another at 2pm. While you're at a dude ranch (or maybe just this California dude ranch) your daytime hours are spent around horses. I'm pretty dang sure that every woman at some point in her life loved horseys, even just a little (just me?) So, getting to spend a lot of time around horses totally pleased my inner child.
Horses are the heart of Greenhorn Ranch. 
This is a dude ranch in California, so you'll be riding western style – which is really, really easy and something we both quickly felt comfortable in. Am I afraid of heights? YES TOTALLY I fell off the monkey bars in kindergarten, this gal does not like being in high places without glass or a fence between me and the drop. I was a little worried that I'd fall off a horse during one of our trail rides, but happy to say I never even came close. We even got to lope (the gait right below a gallop, or so I'm told.) It sure felt like what I always thought galloping was and your girl managed to do it after just a day of riding horses at Greenhorn Ranch.
Greenhorn Ranch is the only dude ranch in California that allows guests to go above a walk. If you want to be able to trot or even lope on a horse, make sure to come here! (Trust me, you'll want to be able to at least trot!)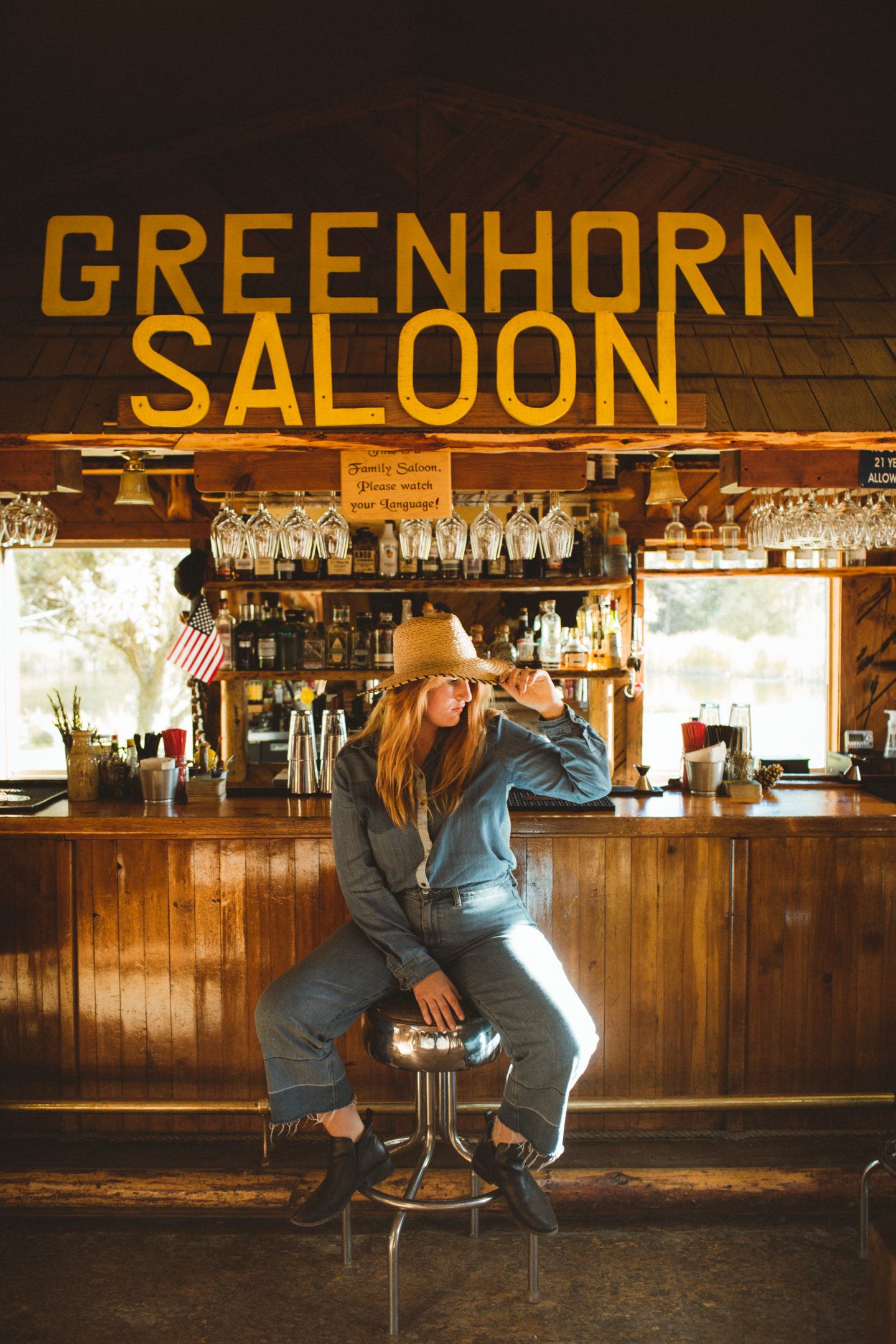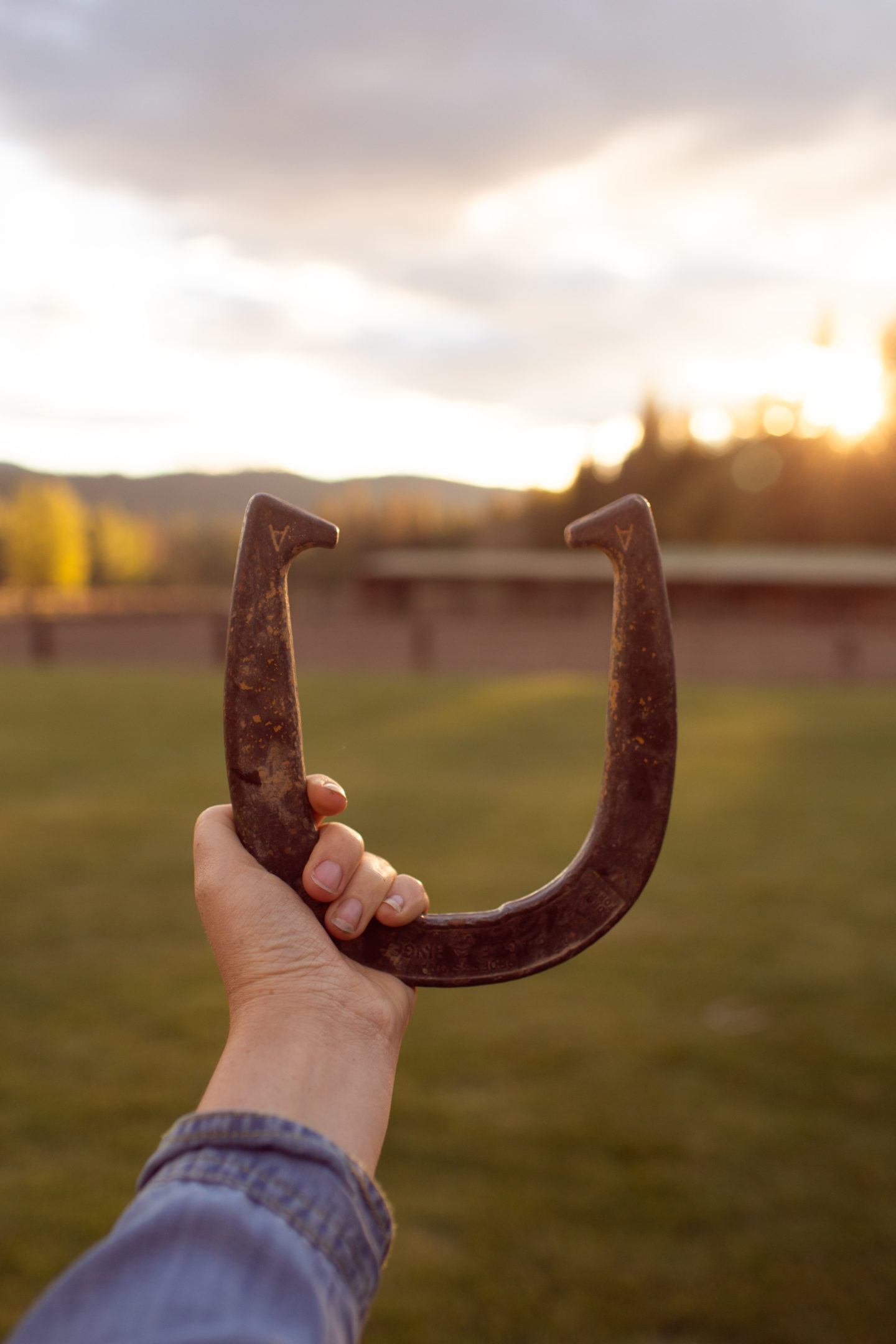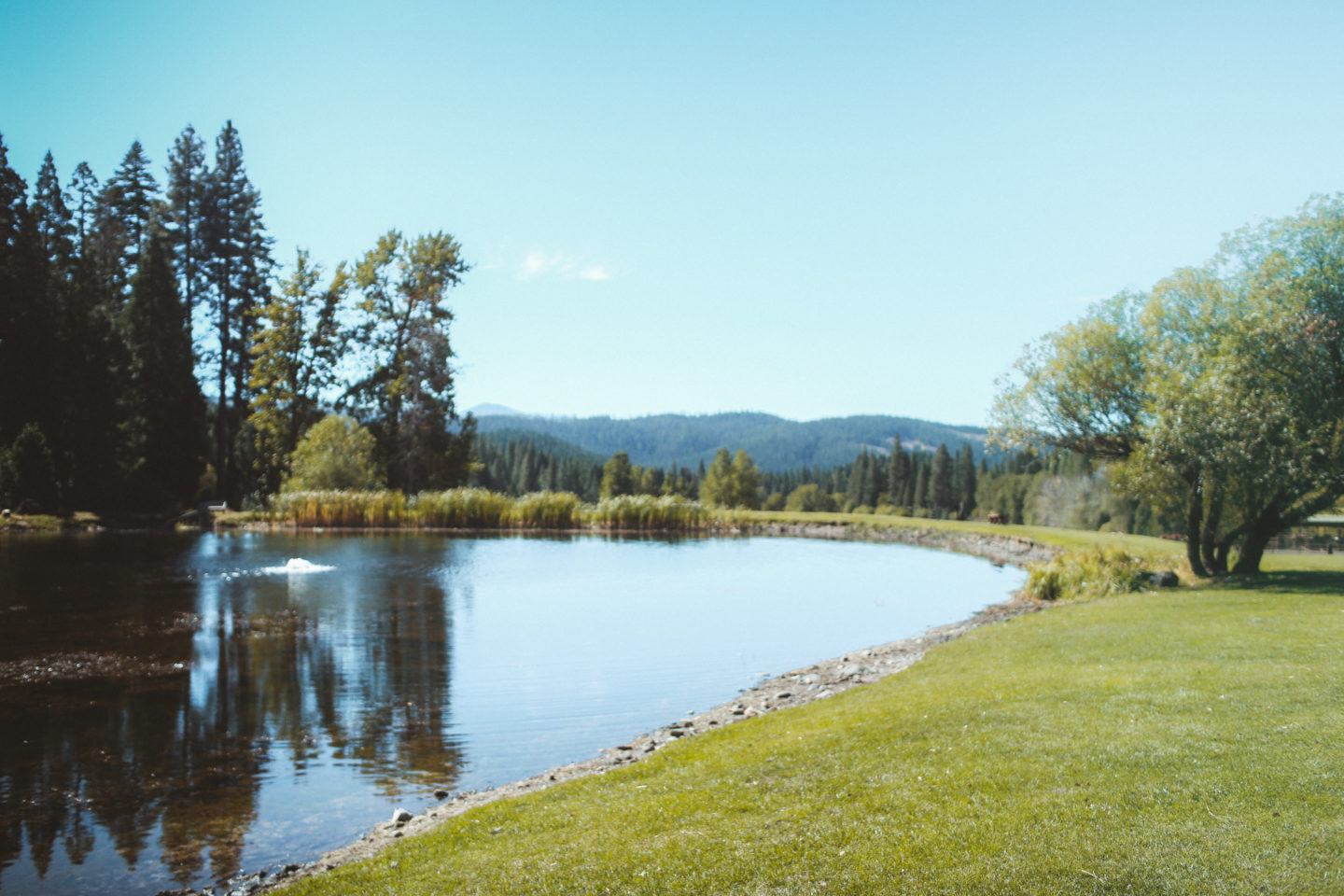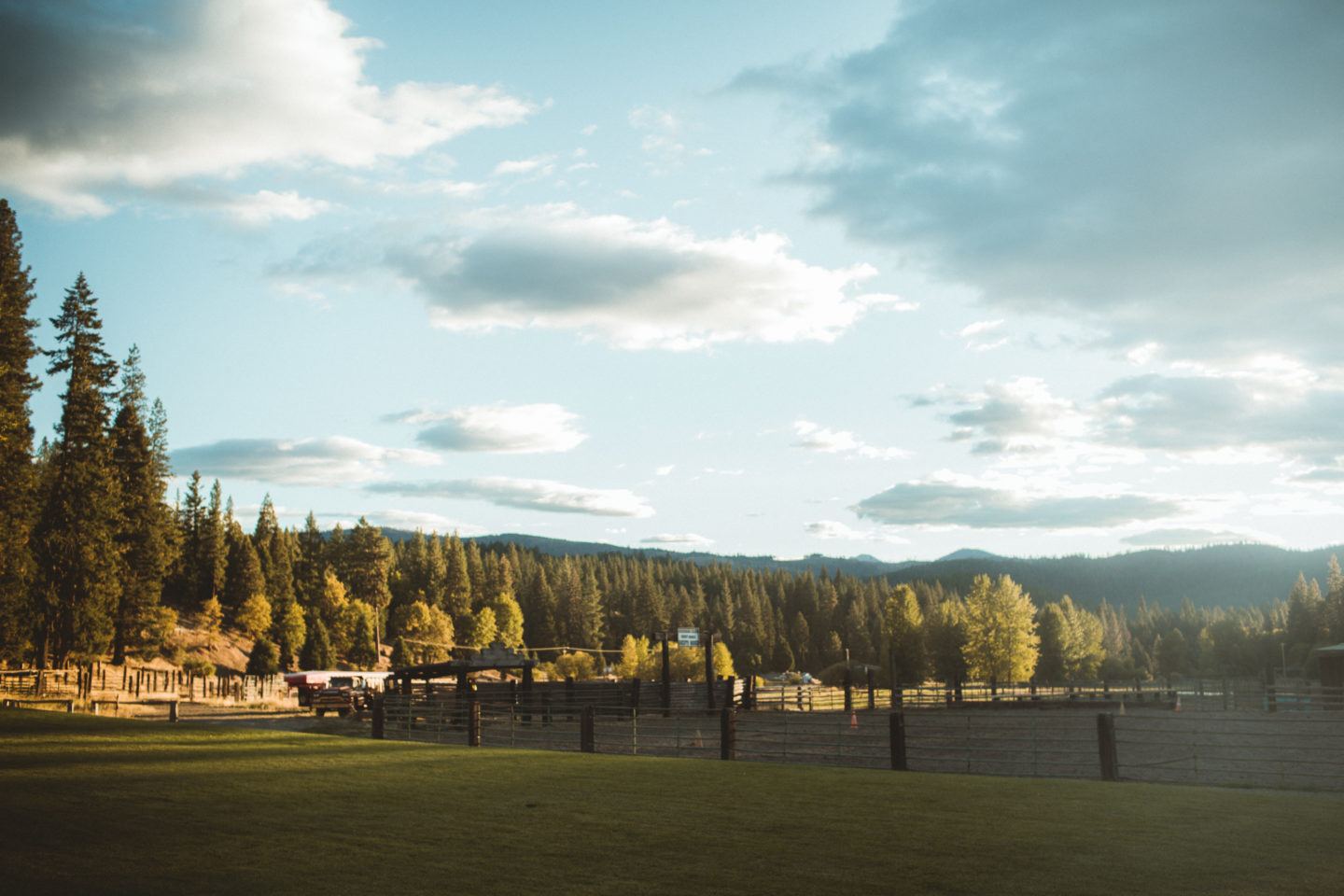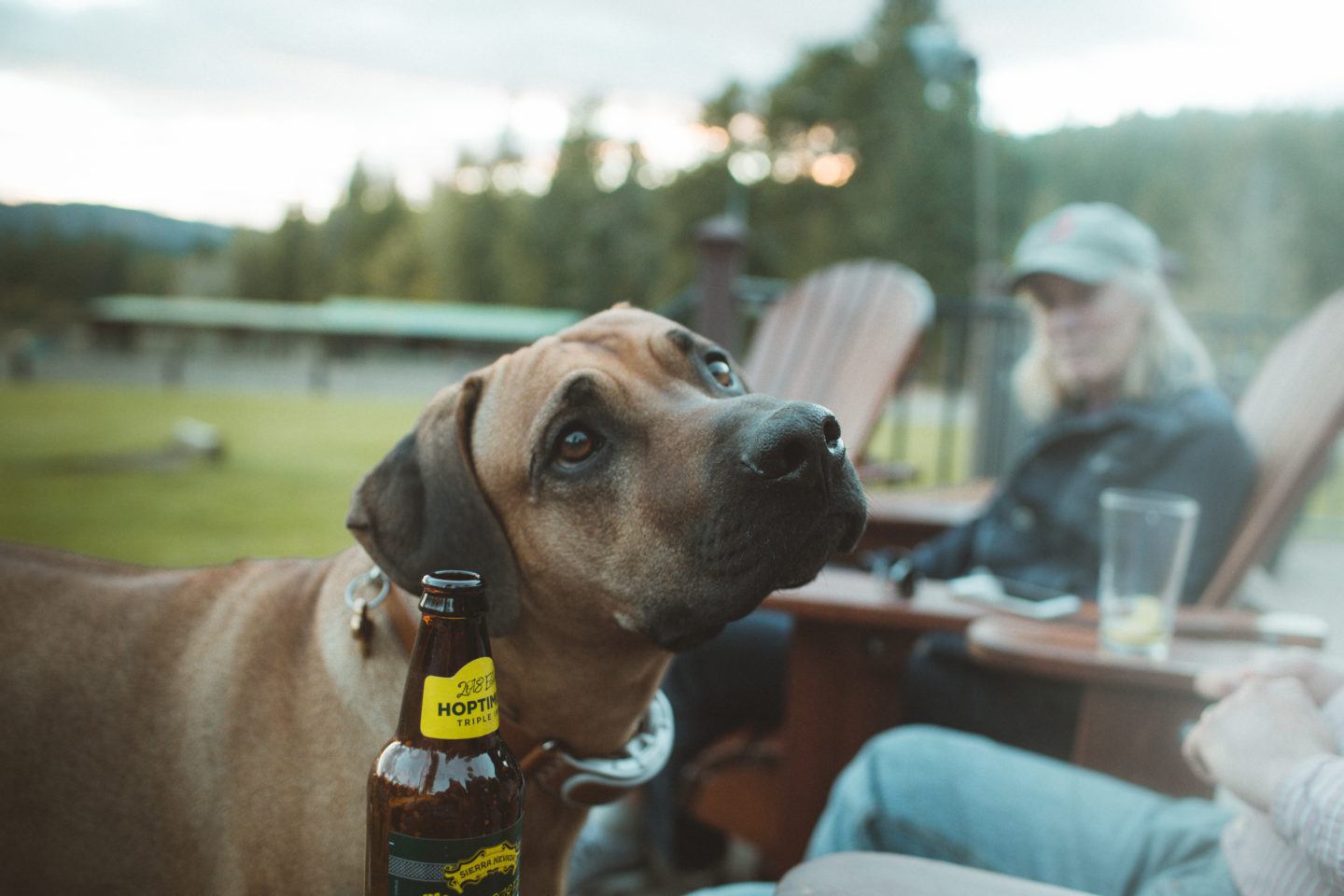 Robin and I have a running list of our favorite hotels ever. It's on my list to make a blog post listing these properties (coming soon!) but, I'll give ya a spoiler by telling you Greenhorn Ranch quickly made our list. About 5 minutes into our first trail ride, I knew this dude ranch in California was special.
What Makes Greenhorn Ranch Stand Out
Daily horseback rides
Luxury accommodations (cabins or rooms!)
Fishing onsite
Archery
Daily meals (and the food is really good!)
Extremely friendly staff
No cell service (detox, yo!)
Unique nightly activities like dancing or bonfires
Wranglers are happy to help you take photos
---
Follow me on Instagram @thewhimsysoul for daily travel inspiration! 
---
All Amenities
26 guestrooms
Restaurant and bar/lounge
Outdoor pool
Daily housekeeping
Arcade/game room
Lodge fireplace
Free WiFi in lobby and free parking
Supervised childcare/activities (surcharge)
Private bathroom
Free toiletries
Terrace/Porches
Daily housekeeping
Arcade/game room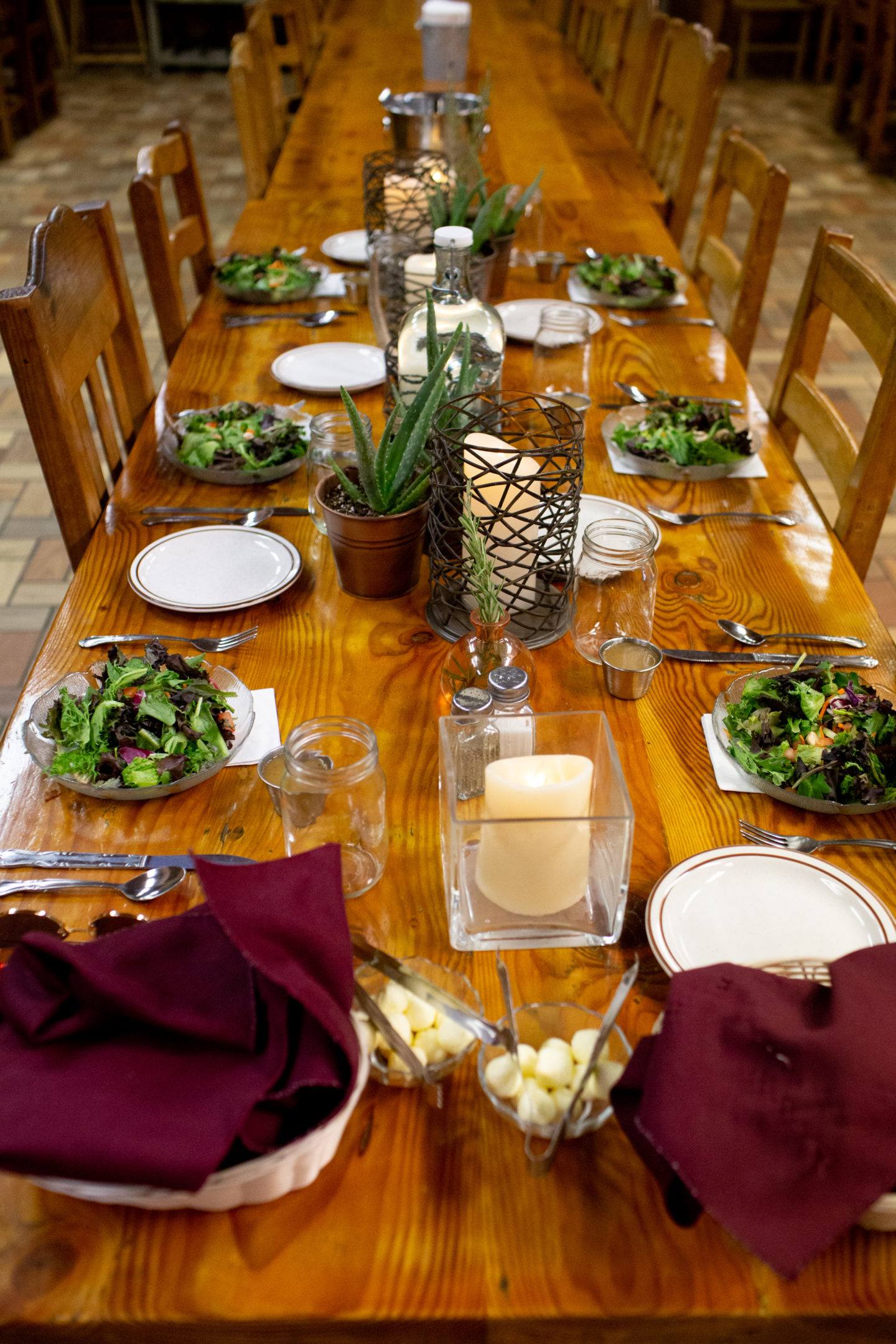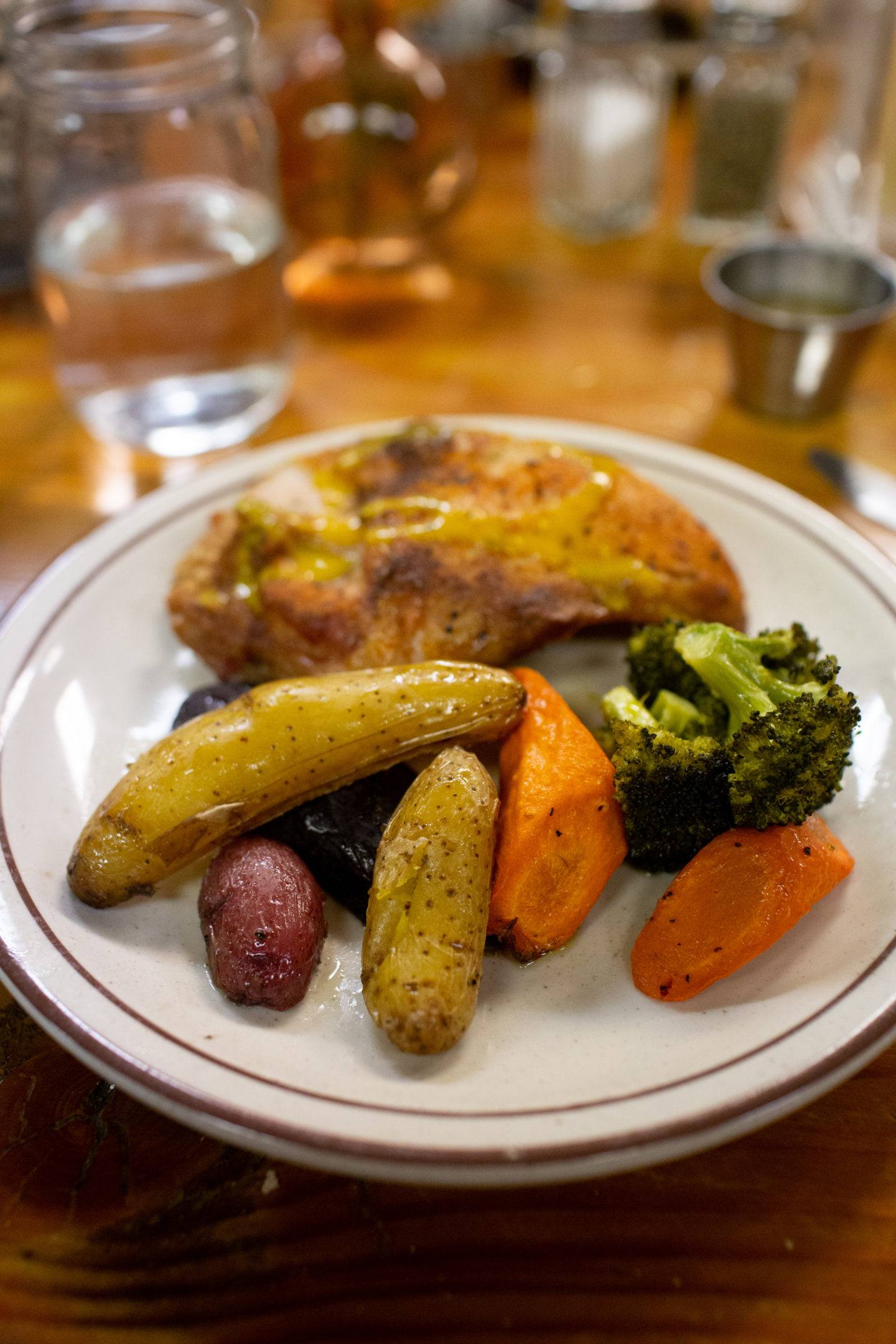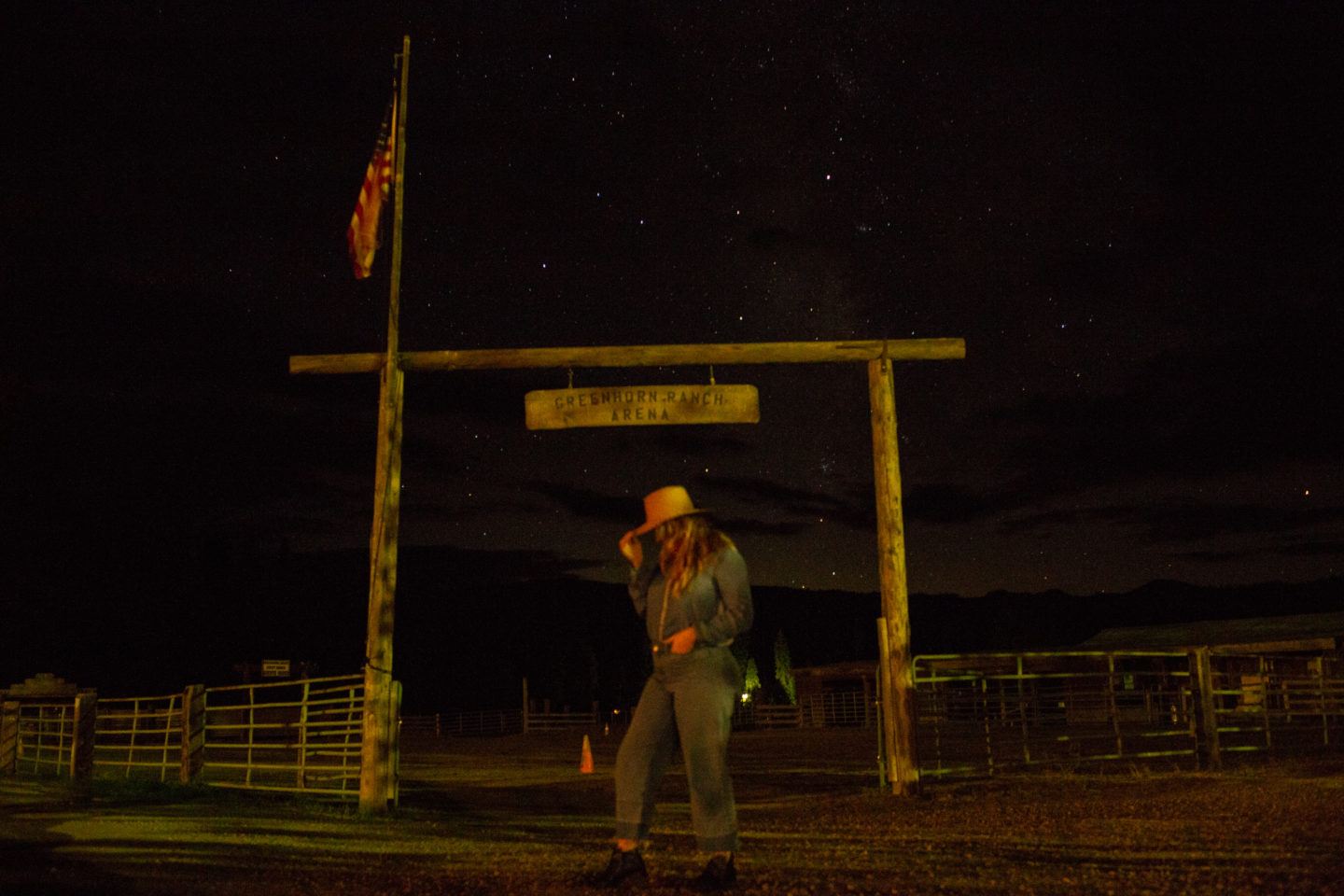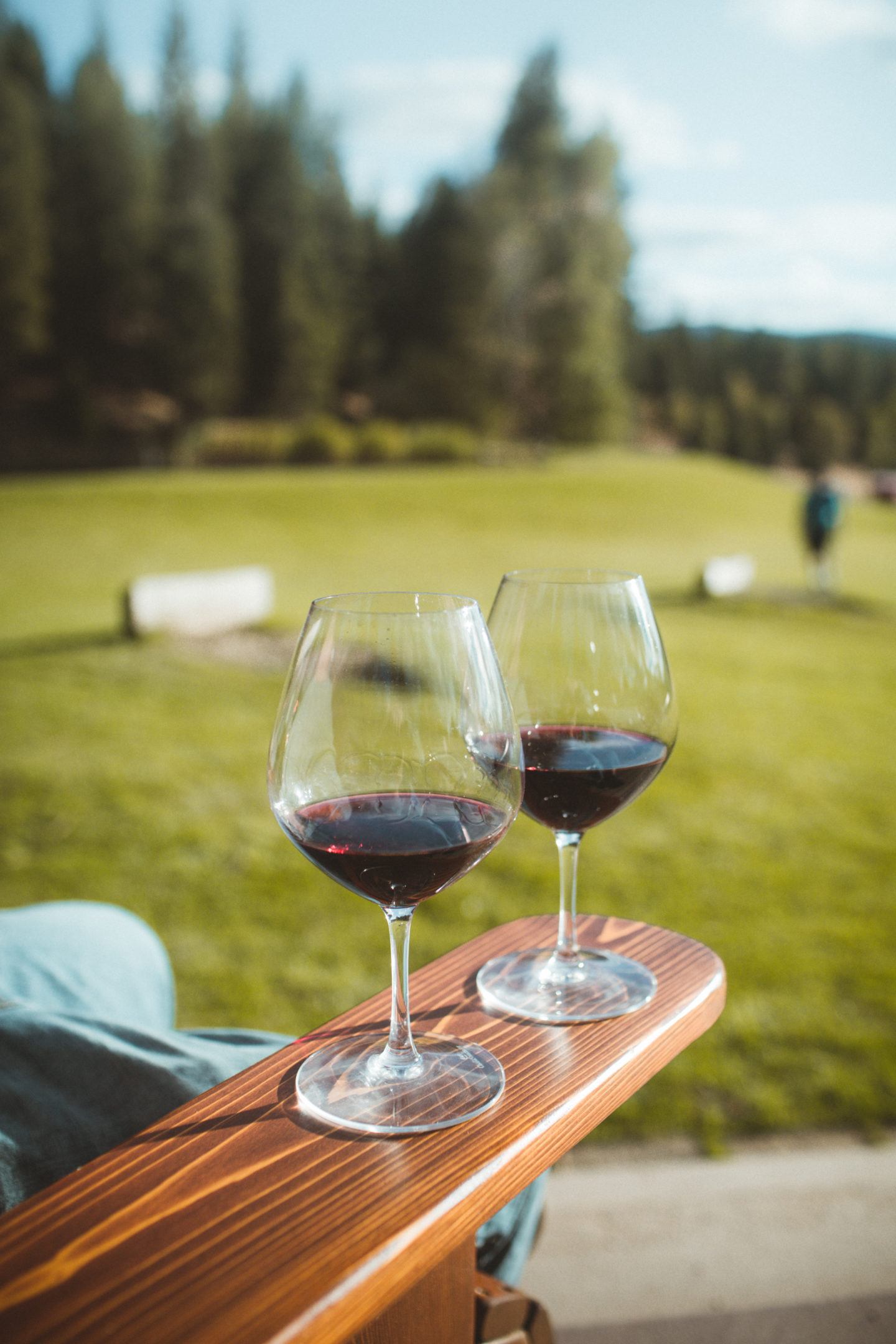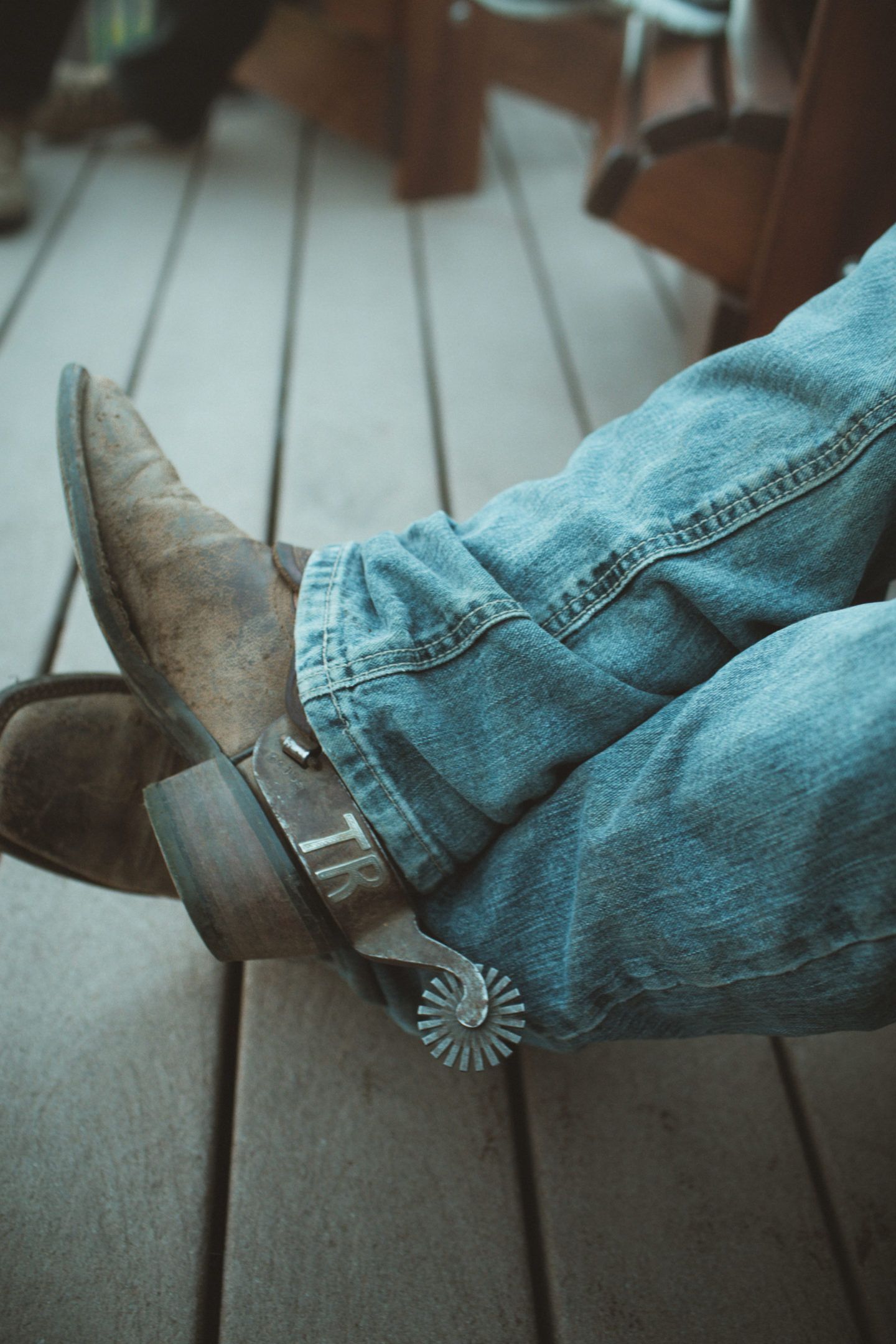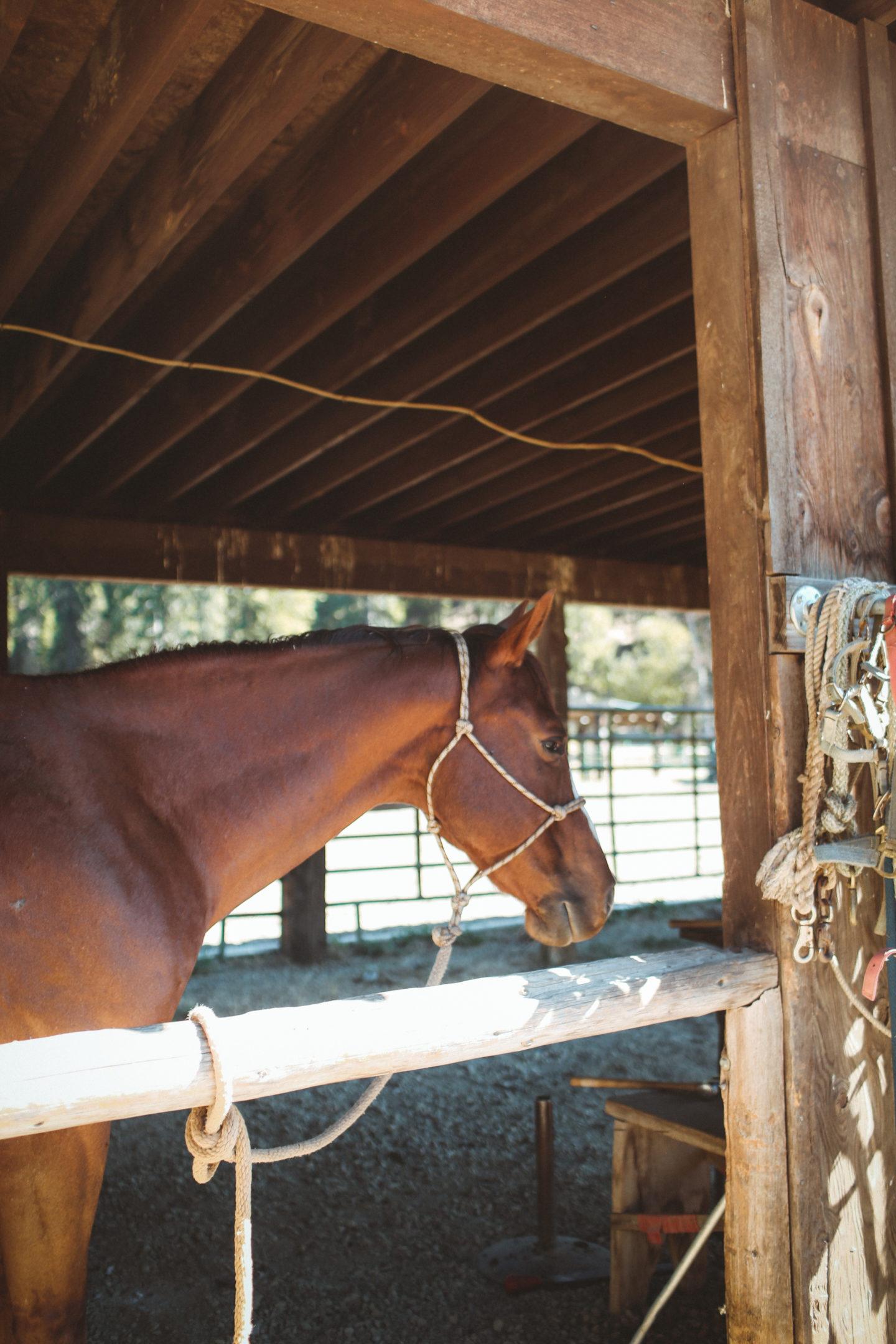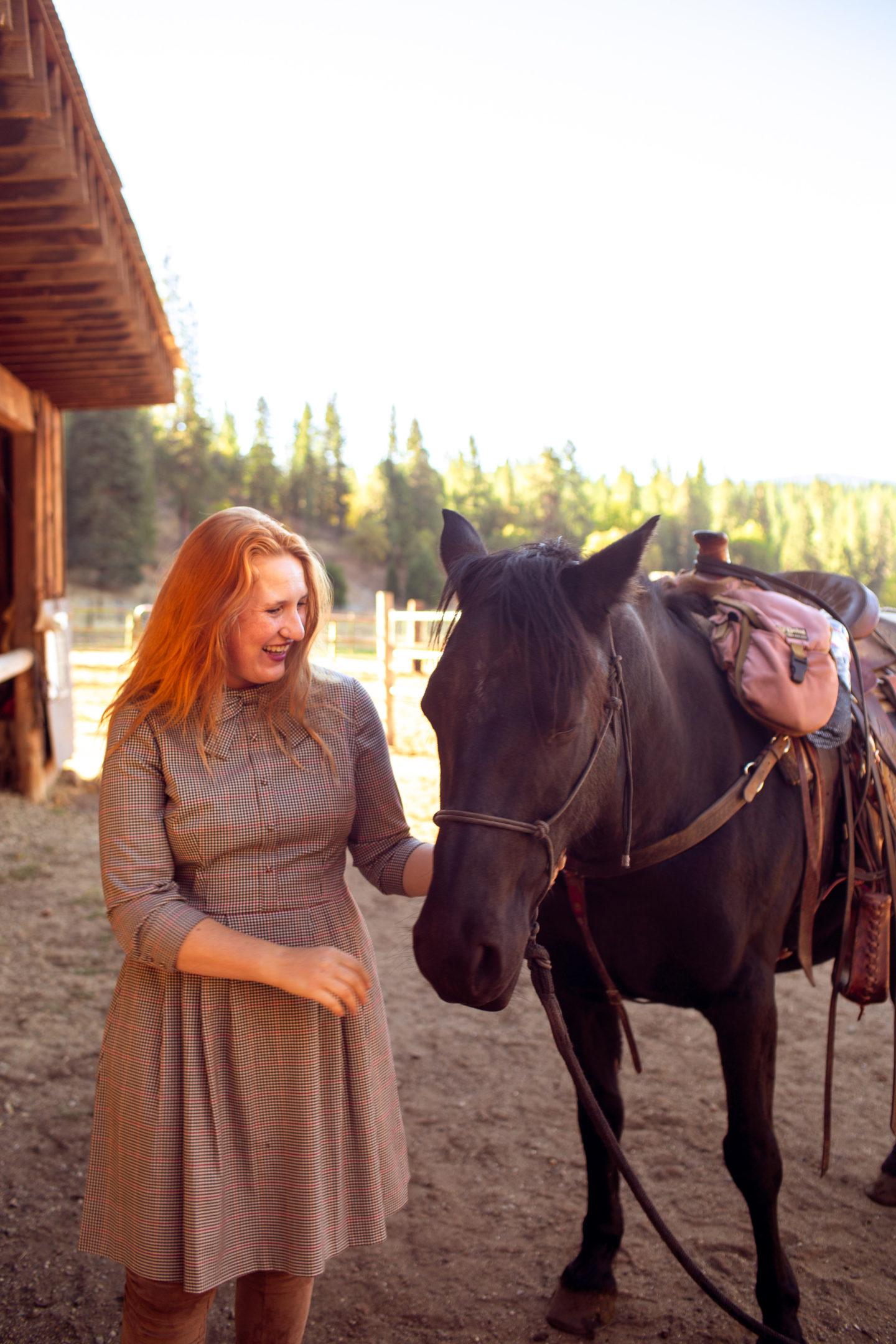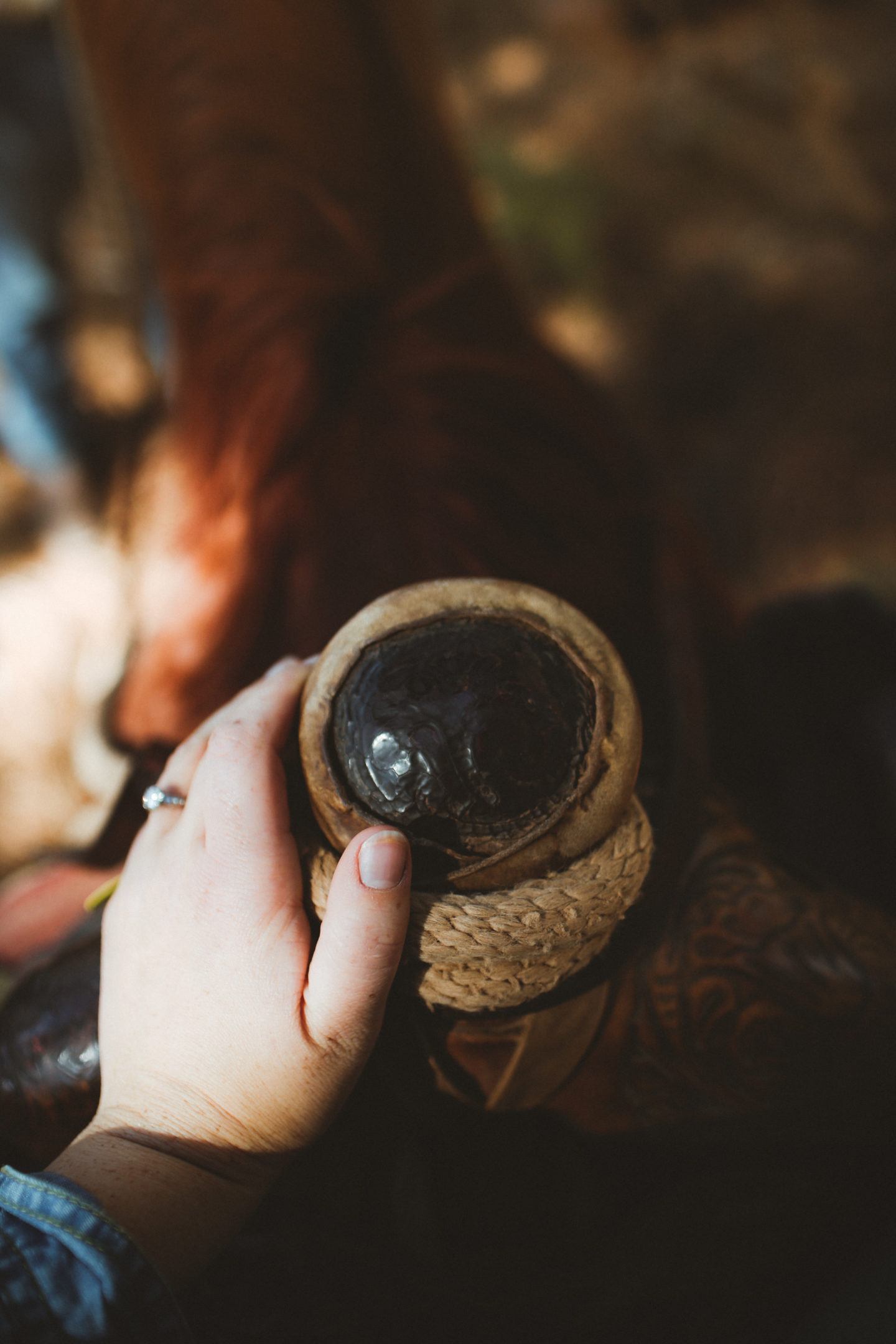 ---
What to pack for a dude ranch
---
So, obviously you have to adjust your clothing to be seasonal. That being said, you'll need to pack certain things for a visit to any dude ranch.
Boots: To ride, you'll need close-toed shoes and boots are the best way to go. I recommend these street style boots or these cowboy boots.
Jeans: Jeans are a way of life on a ranch. You'll want to wear them on your trail rides but also around the ranch for other activities like fishing or hikes.
Button up shirt: To pair with your jeans and cowboy hat, duh!

Cowboy hat: To play the part, yes, but also because it'll keep the sun off your face on trail rides.
Sweater: This California dude ranch is in the Sierra Nevada mountains. You'll want a sweater for the chilly mornings and evenings!
Sunscreen: You're up high in the mountains – layer up that SPF!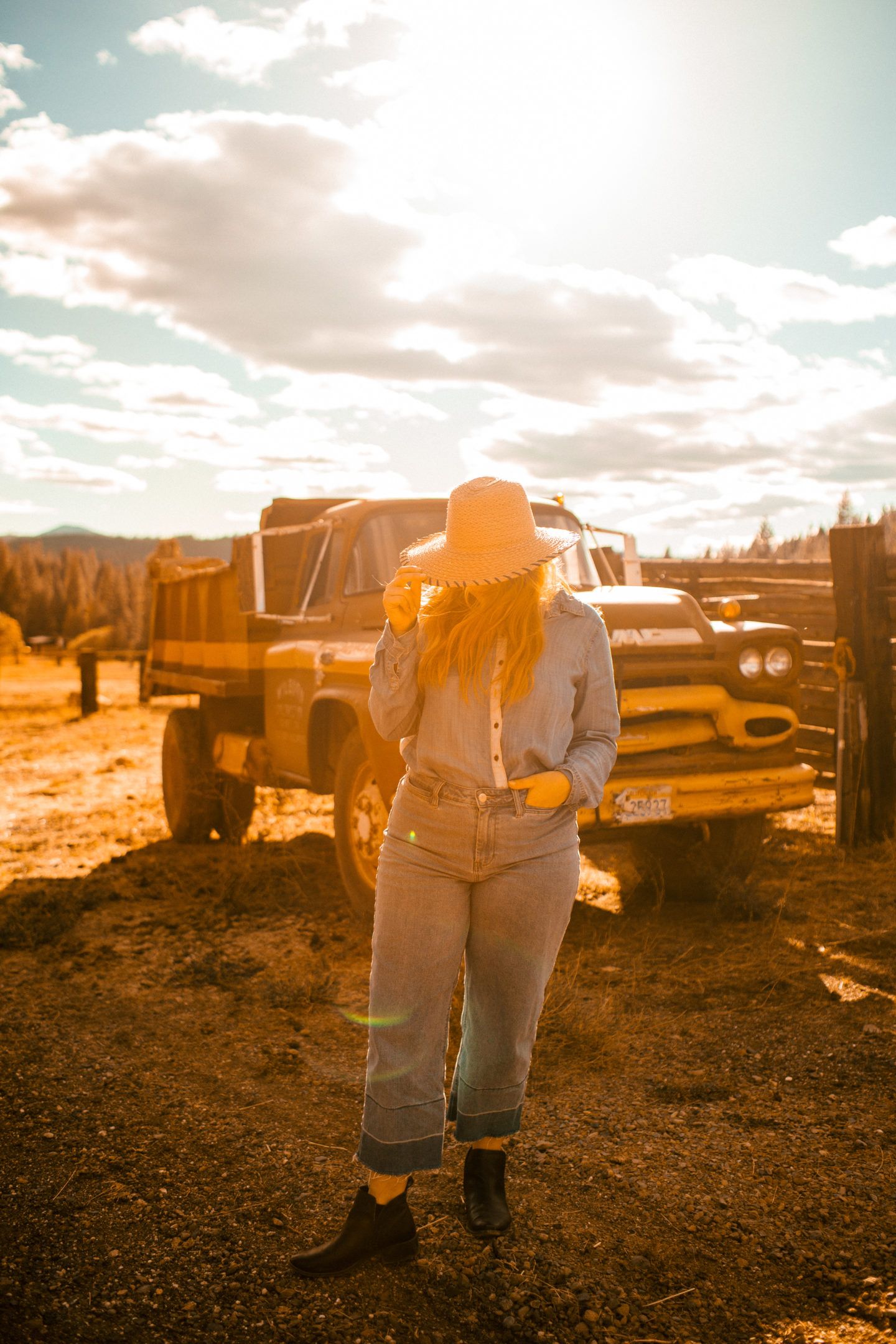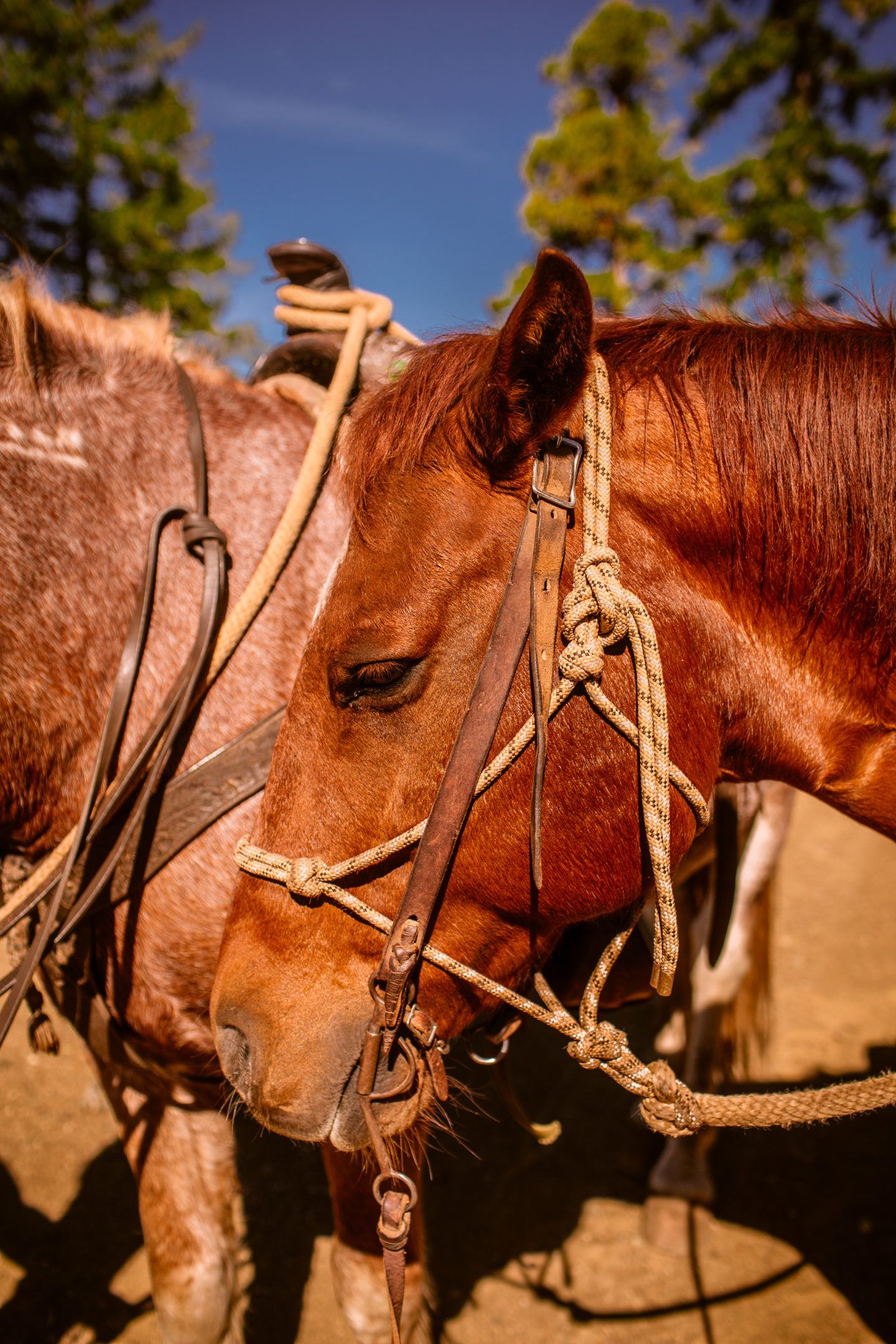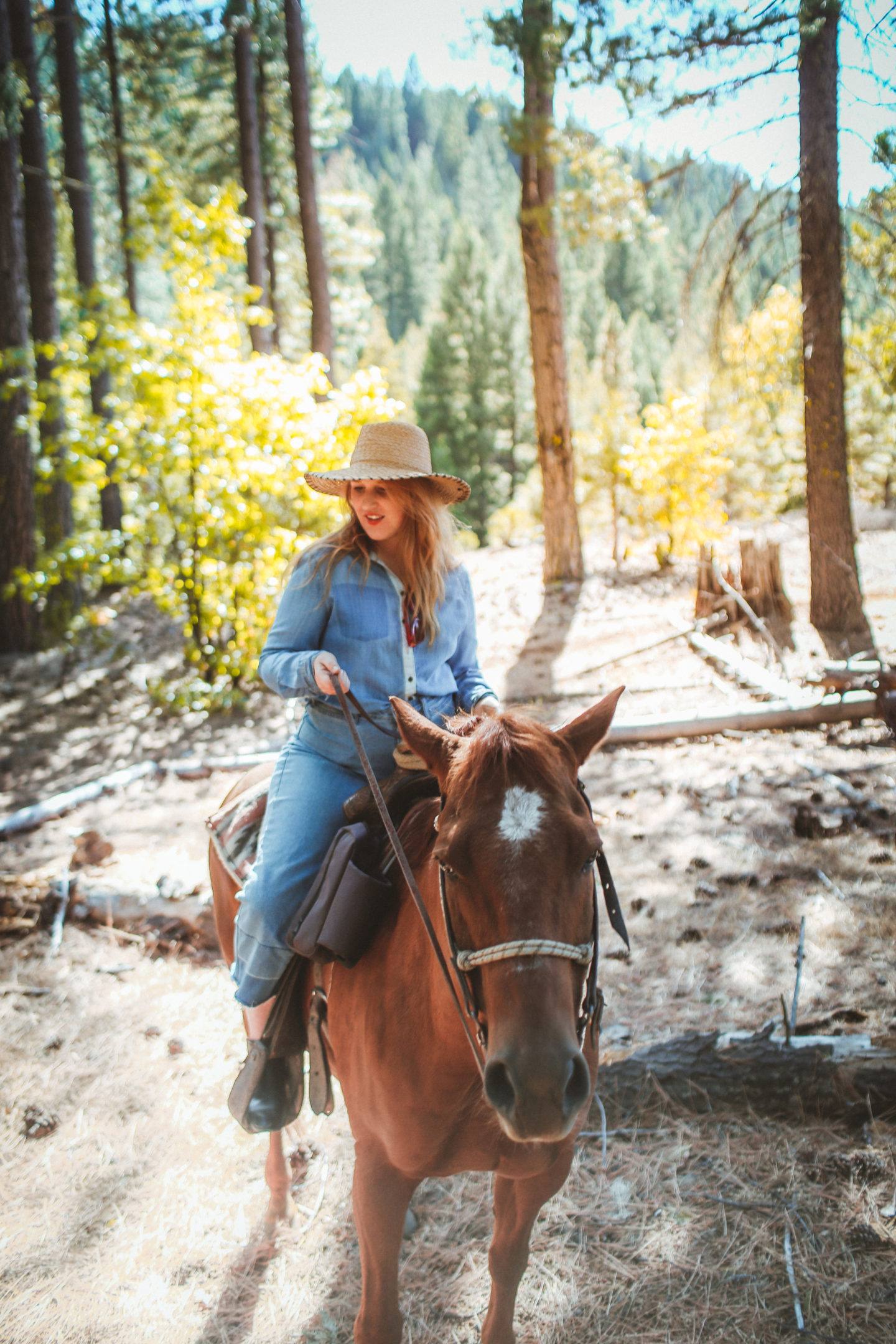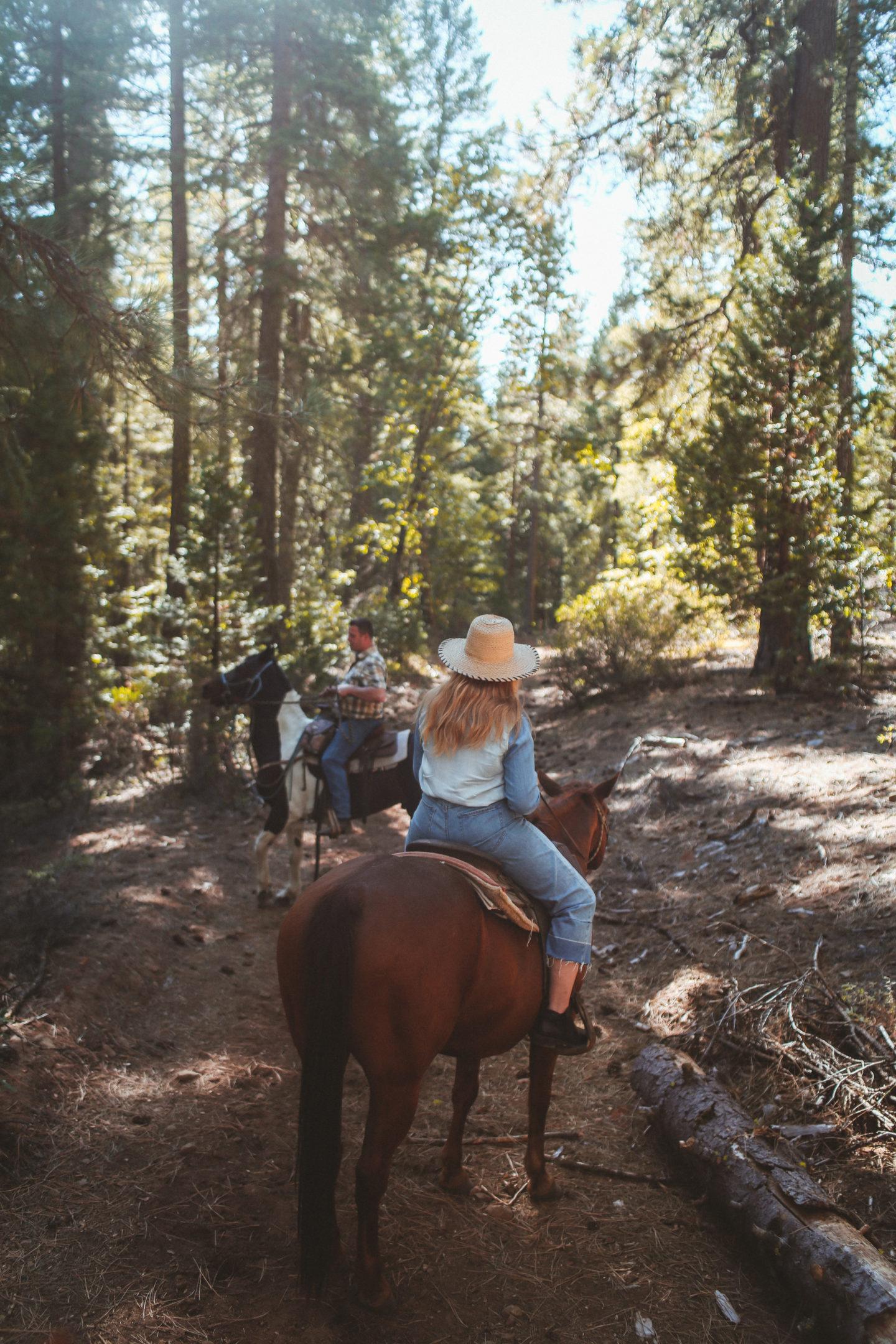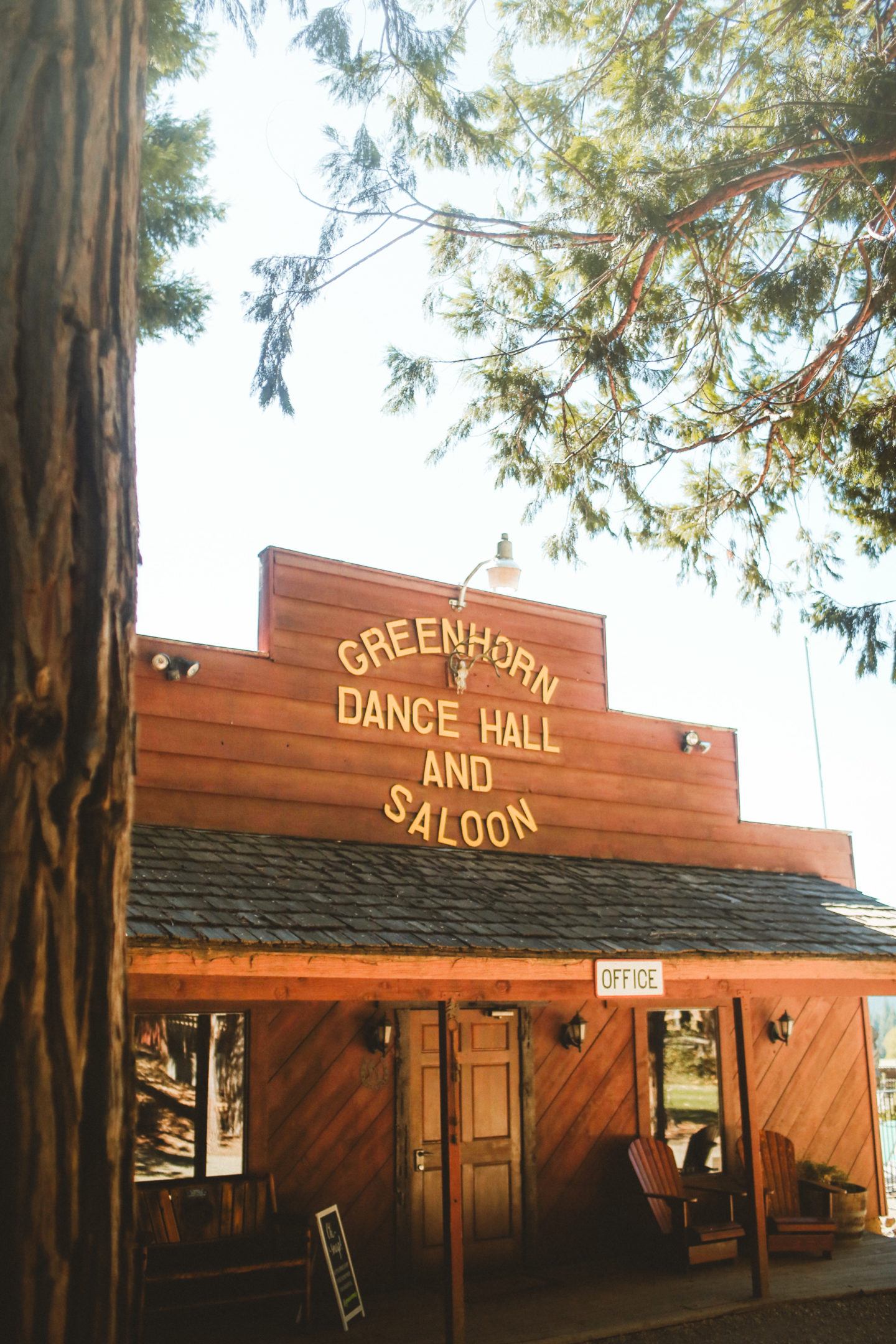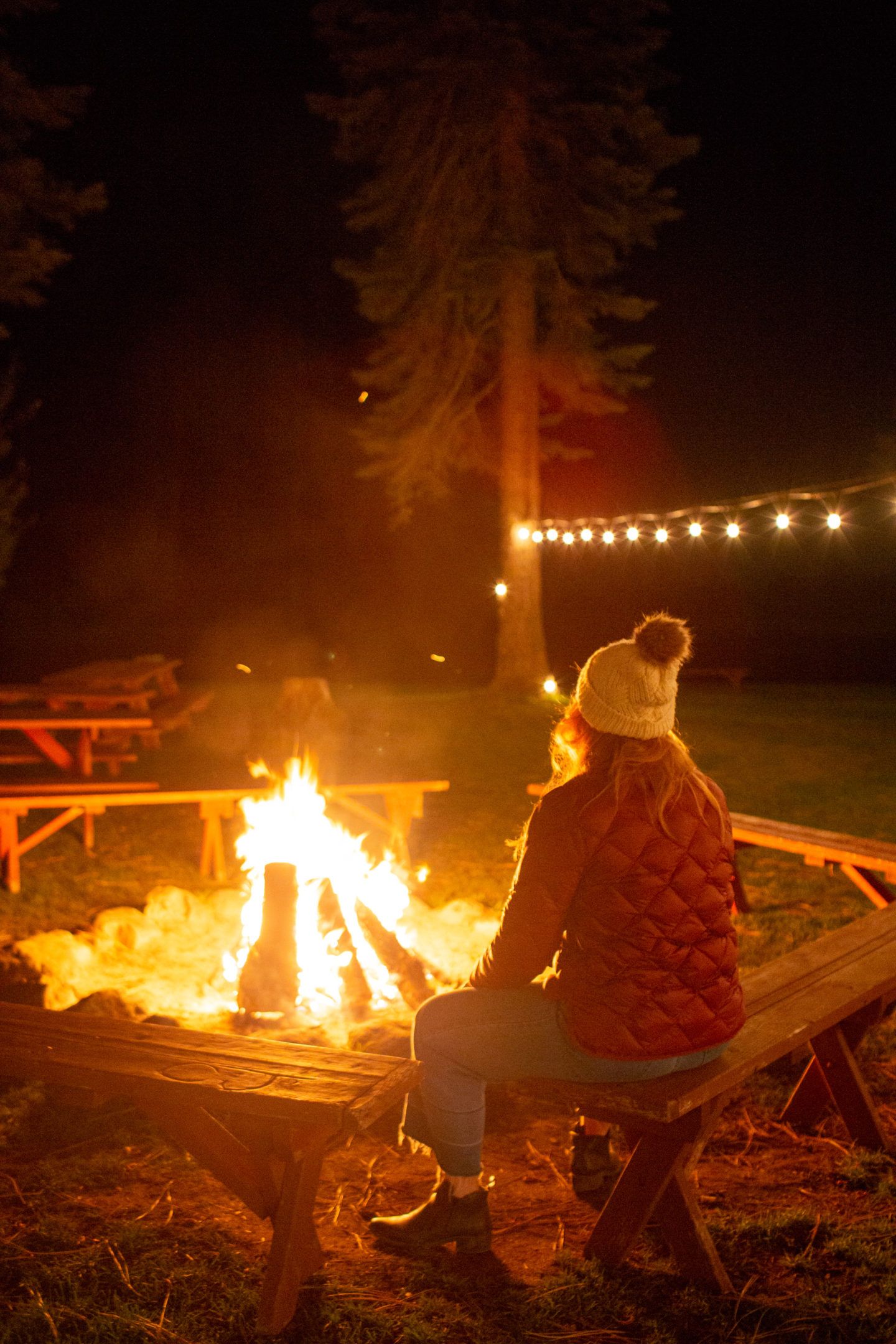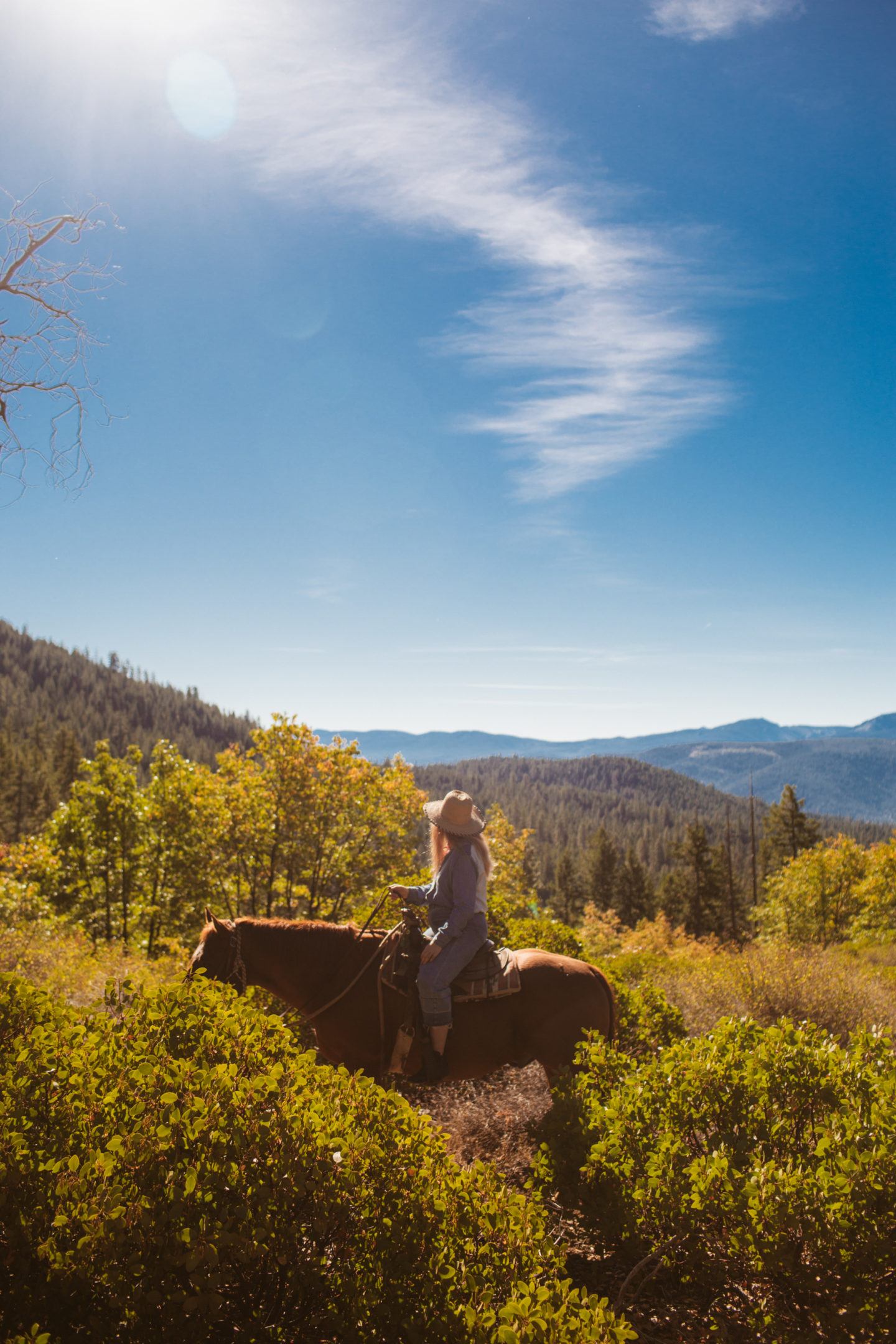 Whether you are looking for lots of horseback riding or a chance to get away from it all and relax in the outdoors, Greenhorn Ranch is going to blow you away with it's magic! This dude ranch in California offers so many gems.
While spring, summer and fall is by far the most popular time to visit, the ranch will be open during the winter for cozy holiday snowy vibes. If you don't ski, or are looking to do something other than visit Lake Tahoe, this dude ranch is a fantastic alternative for a winter getaway.
Pin this for later!