"As a curvy woman, don't wear flashy things" magazines said. Well, I think that's boring.
You guys loved this dress that I wore on an IGTV, so I took it to one of my favorite views in San Francisco to shoot and share with you! Bernal Heights is usually windy, but the view from the top is AMAZING. On a clear day, you can see the Bay Bridge behind the skyline.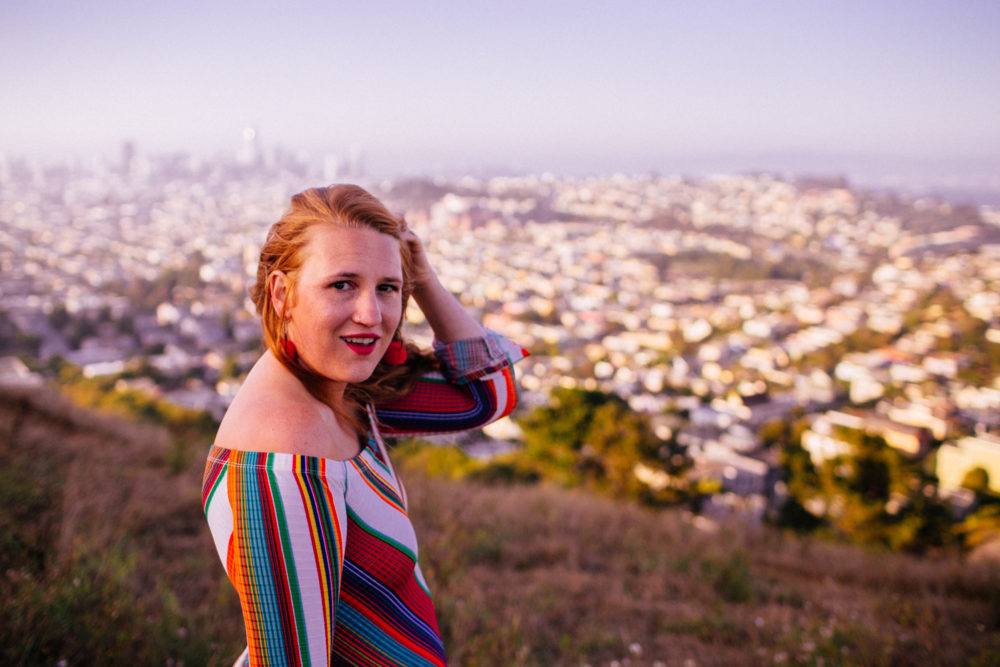 I saw this dress online and immediately snapped it up .I love the color, the statement it makes. I love the off the shoulder cut, perfect for summer! I knew it would pair well with fun earrings and my clear heels.
It's snug, but don't shy away from anything snug or bold if you're curvy! Screw whatever those magazines taught us while growing up, curvy gals CAN and SHOULD wear bold, attention-drawing outfits (if you want!)

On another note, we tried to find the Bernal Heights swing here since we heard it was the only swing in the city still up. (San Francisco is famous for 7 rope swings around the city!) After a failed Billy Goat Hill and Kirby Cove visit, we were hoping to luck out… but didn't. Someone cut the whole branch down! It's the end of an era.