Got a Frankfurt airport layover? This post is for you! Last week my husband and I flew to Frankfurt with Lufthansa on a project. It was a crazy whirlwind of travel and due to events, we were only able to spend one night in Frankfurt and about 8 hours in the city proper. While researching things to do on a short layover in Frankfurt, I noticed that a LOT of flights around the world frequently use Frankfurt for layovers. A concise list of things to do on a 8 or 5 hour layover in Frankfurt and how to optimize time was the best was something I found a little hard to find, so I was inspired to share my own guide of Frankfurt layover things to do (instead of sitting in the airport!)
Read on for transportation tips, must-sees, fantastic eats and recommendations on how to manage your time while having a layover in Frankfurt, Germany! Don't sit in the airport, go explore!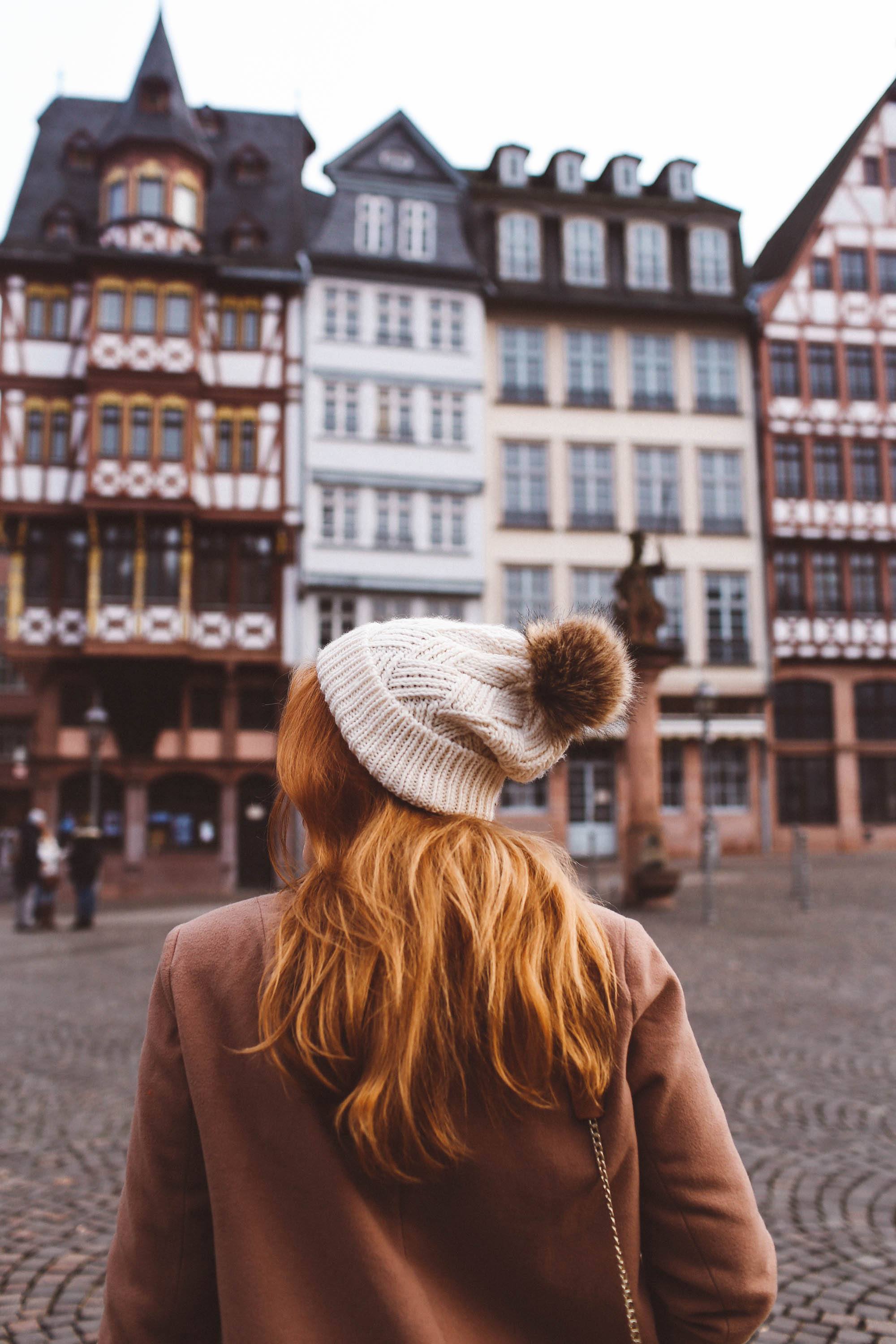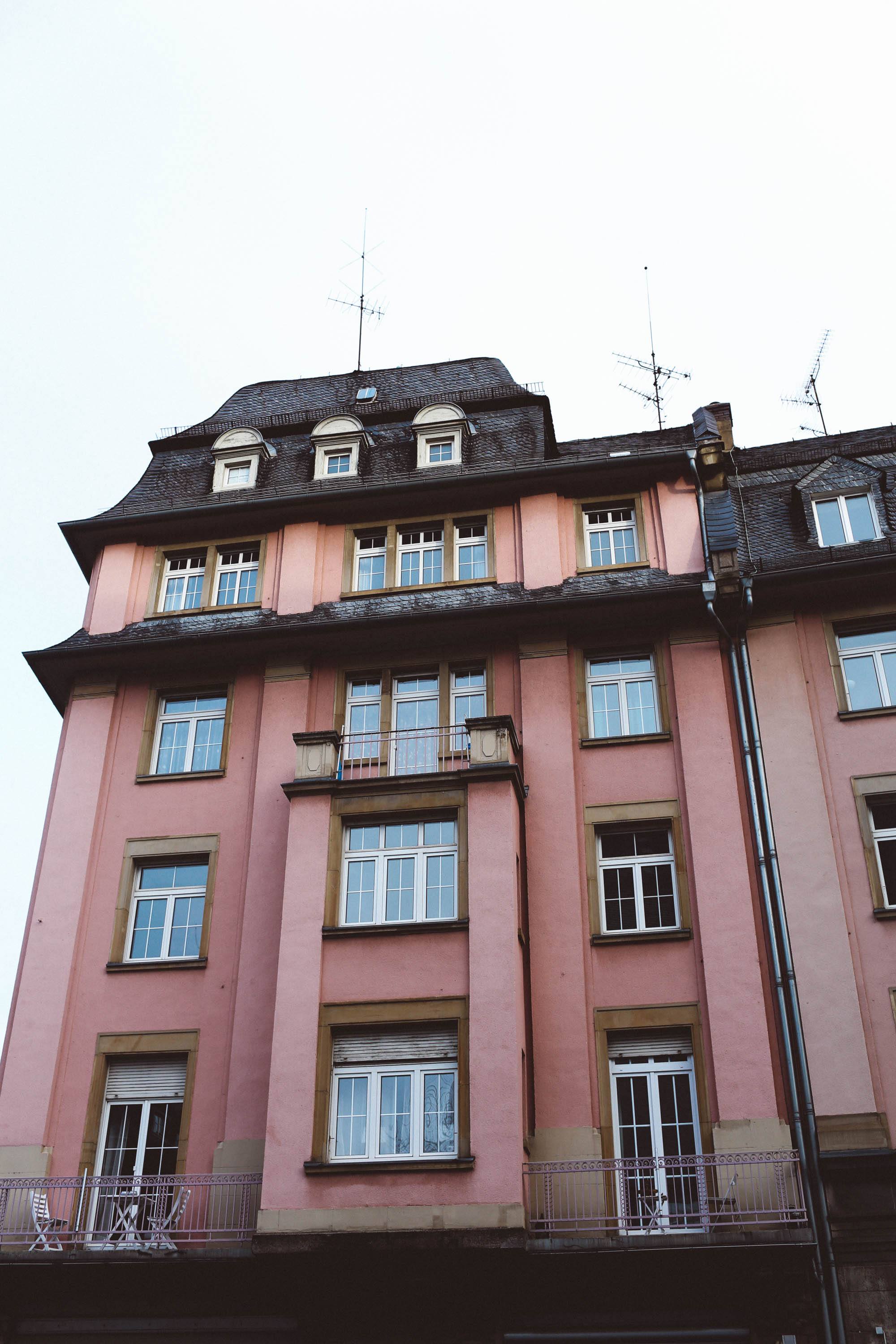 ---
TRANSPORTATION – GETTING INTO FRANKFURT
---
Can you leave the airport during a layover in Frankfurt? Of course! You just have to be prepared to go through security again and to lug around any carryon suitcases.
Taxi
The fastest way to get into Frankfurt is via taxi. Uber and Lyft don't operate in Frankfurt, so a traditional taxi is the one to take. Find them outside the airport near the hotel shuttles. It will cost you about 30 Euros to get into the city and will take about 20 minutes.
It's the more expensive option, but if you are running on a tight schedule, sometimes it's worth it to pay a little extra to get more time to explore and visit Frankfurt sightseeing.
S-Bahn
If you are on a budget or have a longer layover (say, a 12-hour layover Frankfurt) the S-Bahn train takes you right into downtown Frankfurt. Follow the signs in the airport for the train. They run ever 15 minutes and cost €3.80.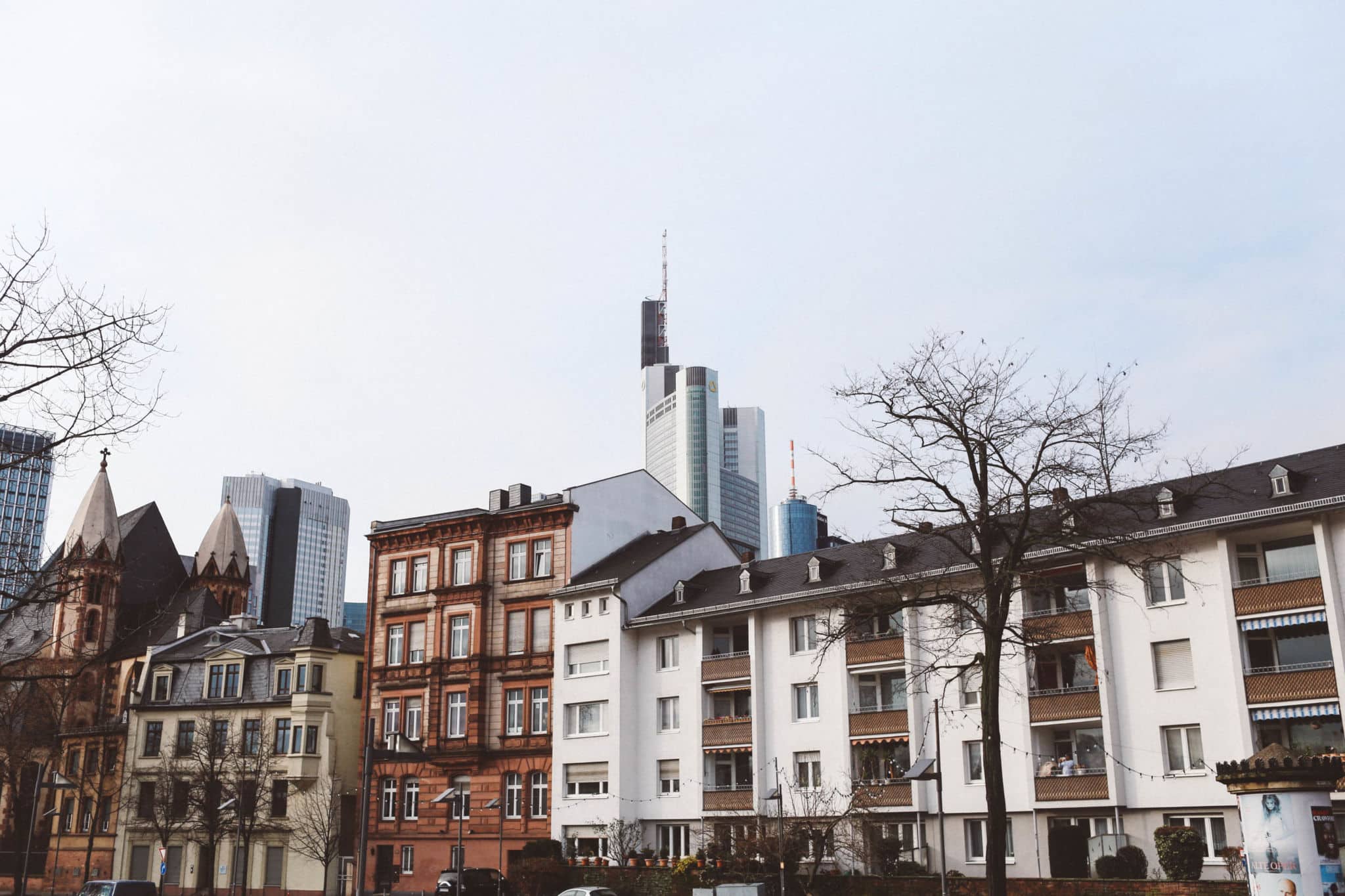 ---
THINGS TO DO IN FRANKFURT – THE MUST DO LIST
---
Of all the Frankfurt attractions and places to visit in Frankfurt, the old town took my heart. I recommend that you Immediately head to Römer, the old historic area of the city. You'll want to spend the majority of your time here as it's the most charming, original and European part of the city. Even locals don't even consider Frankfurt to be the most beautiful city in Europe, and I think that's true – in many areas, it looks like just any other large city. But, Römerberg is unique and full of beauty.
What to see in Frankfurt
Explore Römer Square
Walk across the Iron Bridge.
Stroll along the riverside with that killer view of the city.
Pop inside Old St Nicholas Church
Have a beer on the square
If you have more time than 4-5 hours to spare, here are some other great places to add on your list: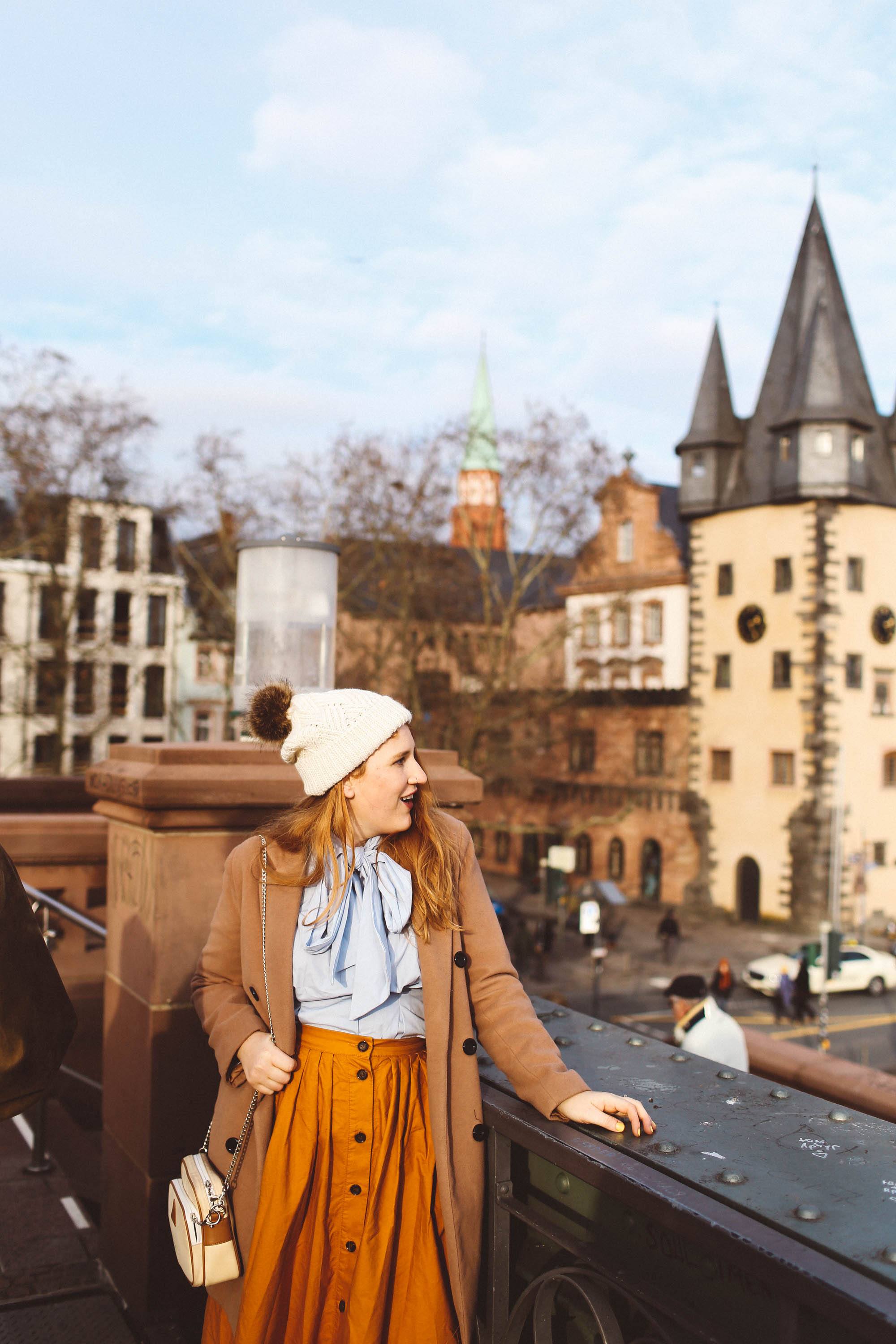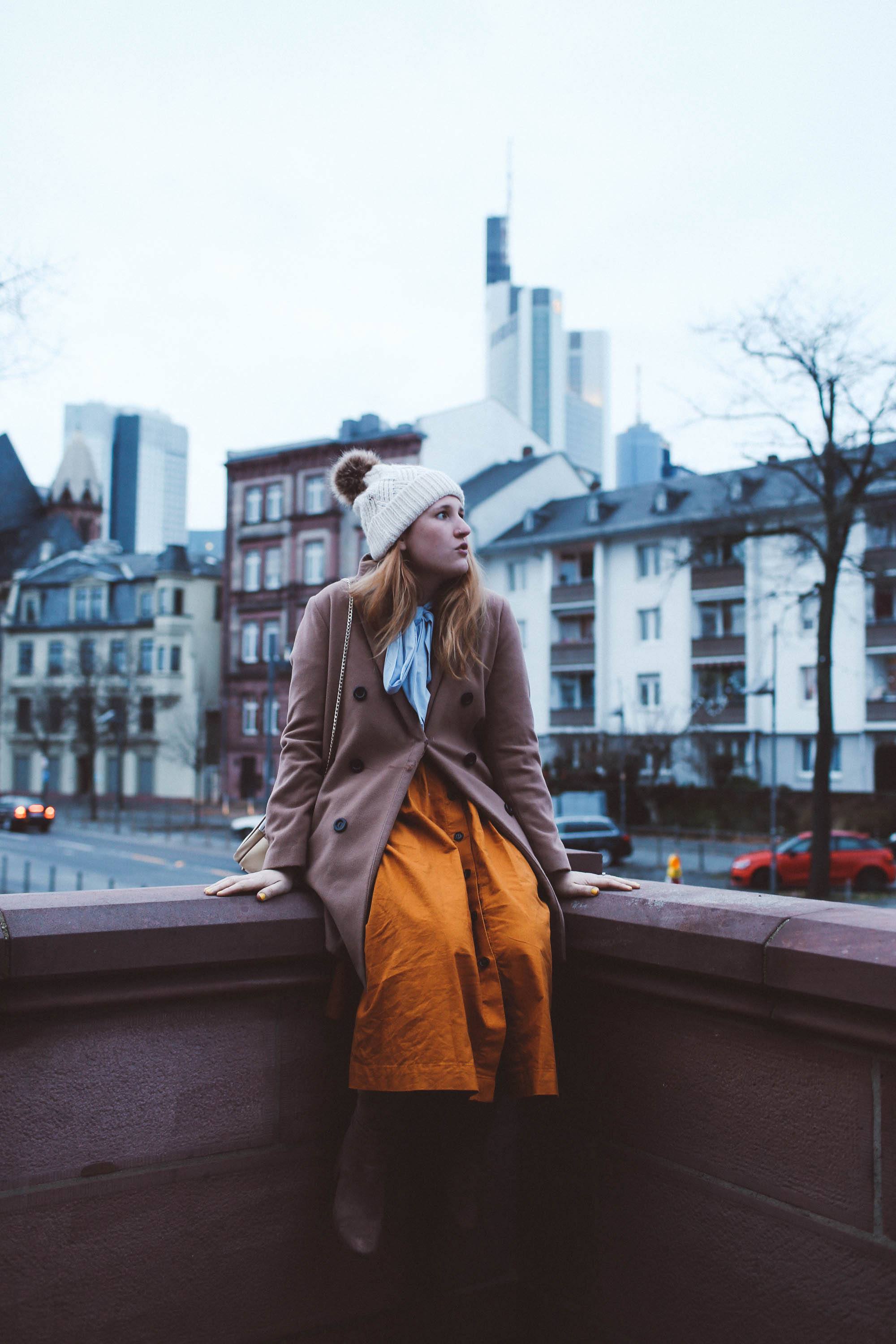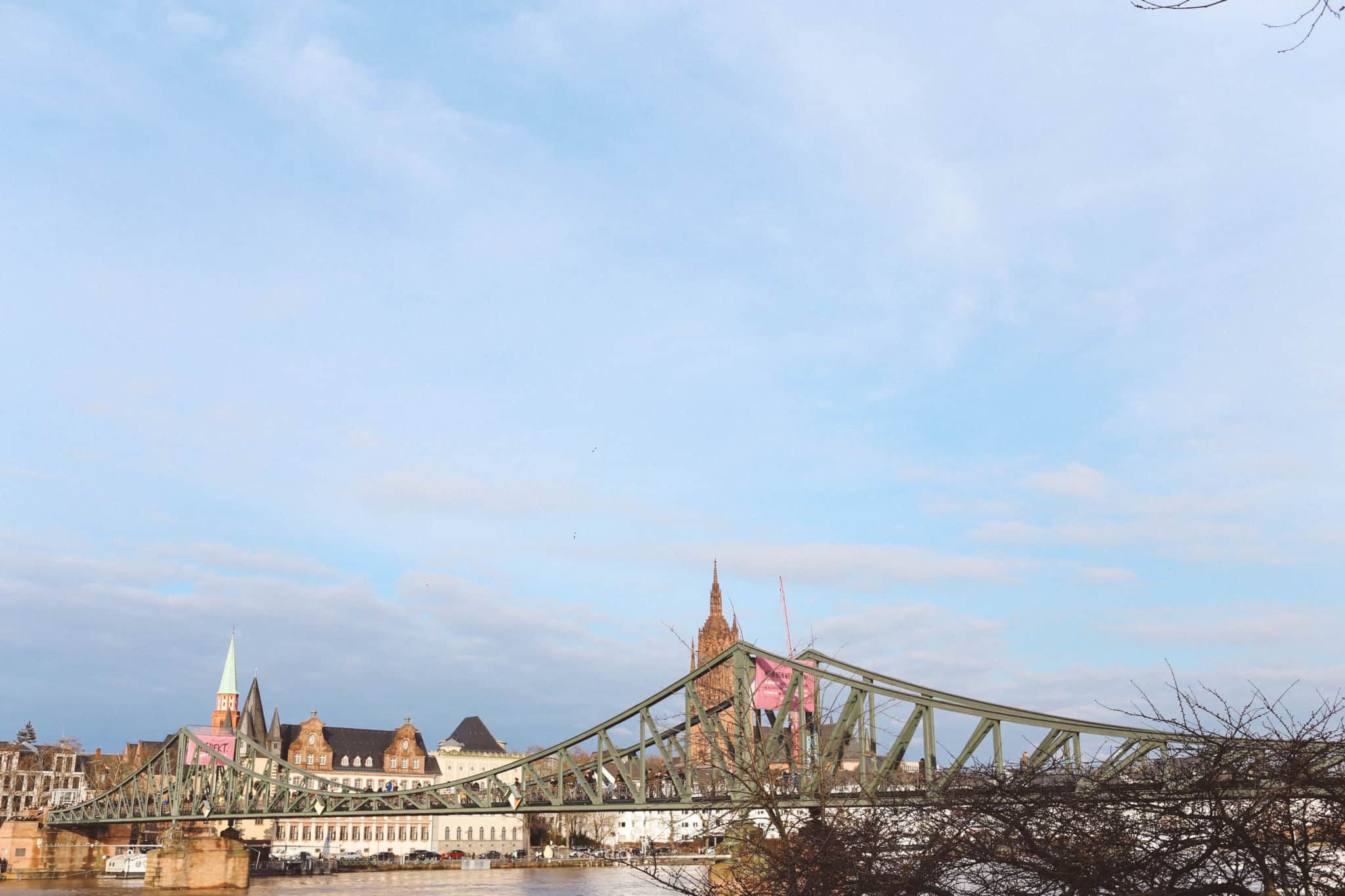 ---
MUST EATS
---
We randomly walked in here and were extremely blown away by the charm of this cafe. The decor is utterly original and fun. Plus, the food here is to die for. I recommend ordering a hot chocolate, a pot of tea and a few pastries for the table. Sit outside if it's warm. Depending on the day/time, you may have to wait about 20 minutes to get seated but trust me, it's worth it.
Afpelwien
Not a restaurant, but the name for the local apple cider that Frankfurt is known for producing. Make sure to order a pint somewhere!
A cozy, German-style pub with great food. Try here for lunch!
On a sunny day, head here for amazing views on the rooftop. Happy hour before your flight!
---
Layover Time Table
---
Customs: 20 minutes
Taxi into Frankfurt: 20 Minutes
Romerberg: 90 minutes
Food break: 60 minutes
Taxi to Airport: 20 minutes
Airport Security: 45 minutes
Extra Buffer: 30 minutes
Total time: 4 hours, 45 minutes.
If you have more time or less time, add or subtract from the Römer or Food Break section. For instance, if you have an 8-hour layover in Frankfurt, you can add more time in Romerberg!
---
What to Wear
---
[shopr collection="dresses,outerwear,tops,travel" order="random"]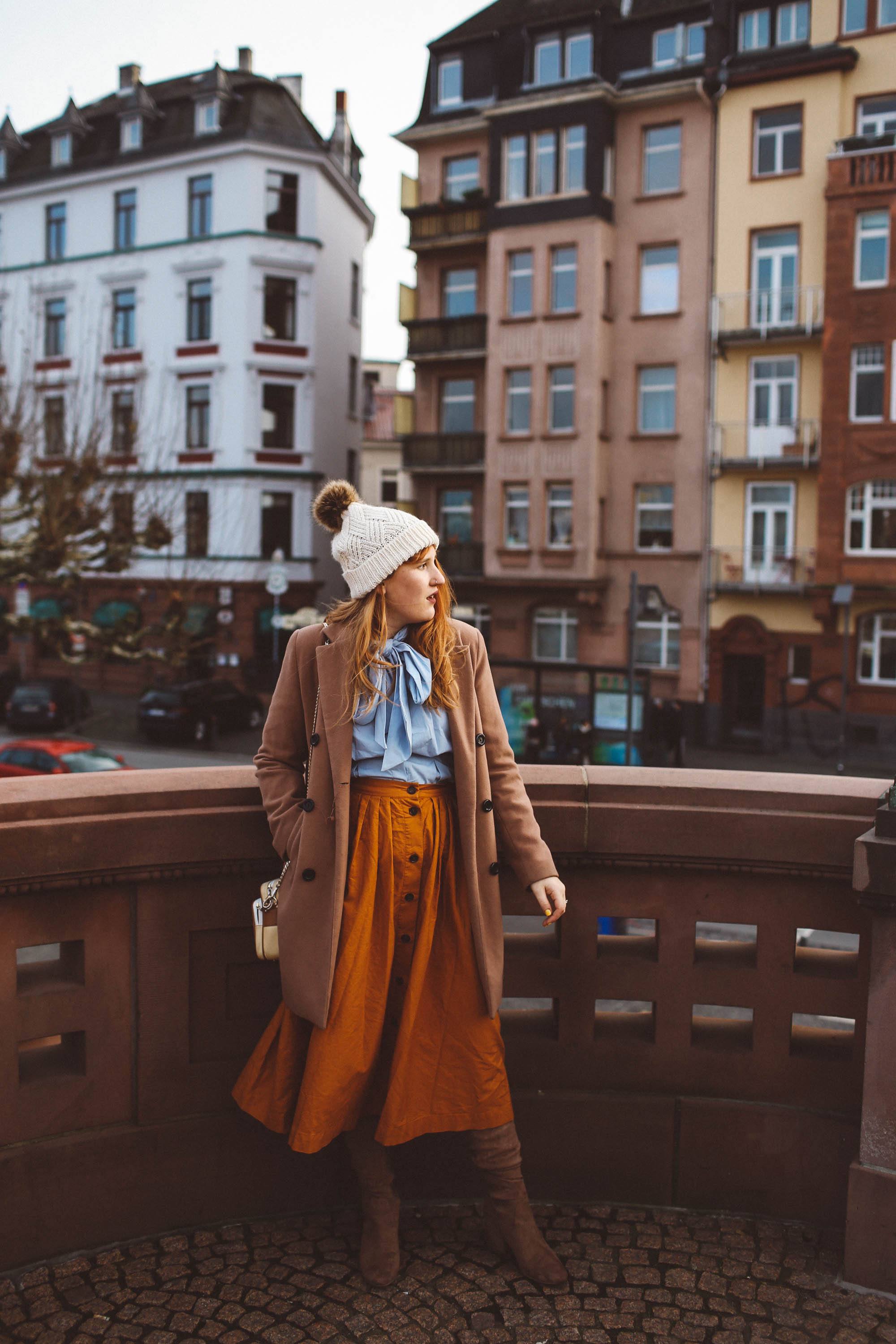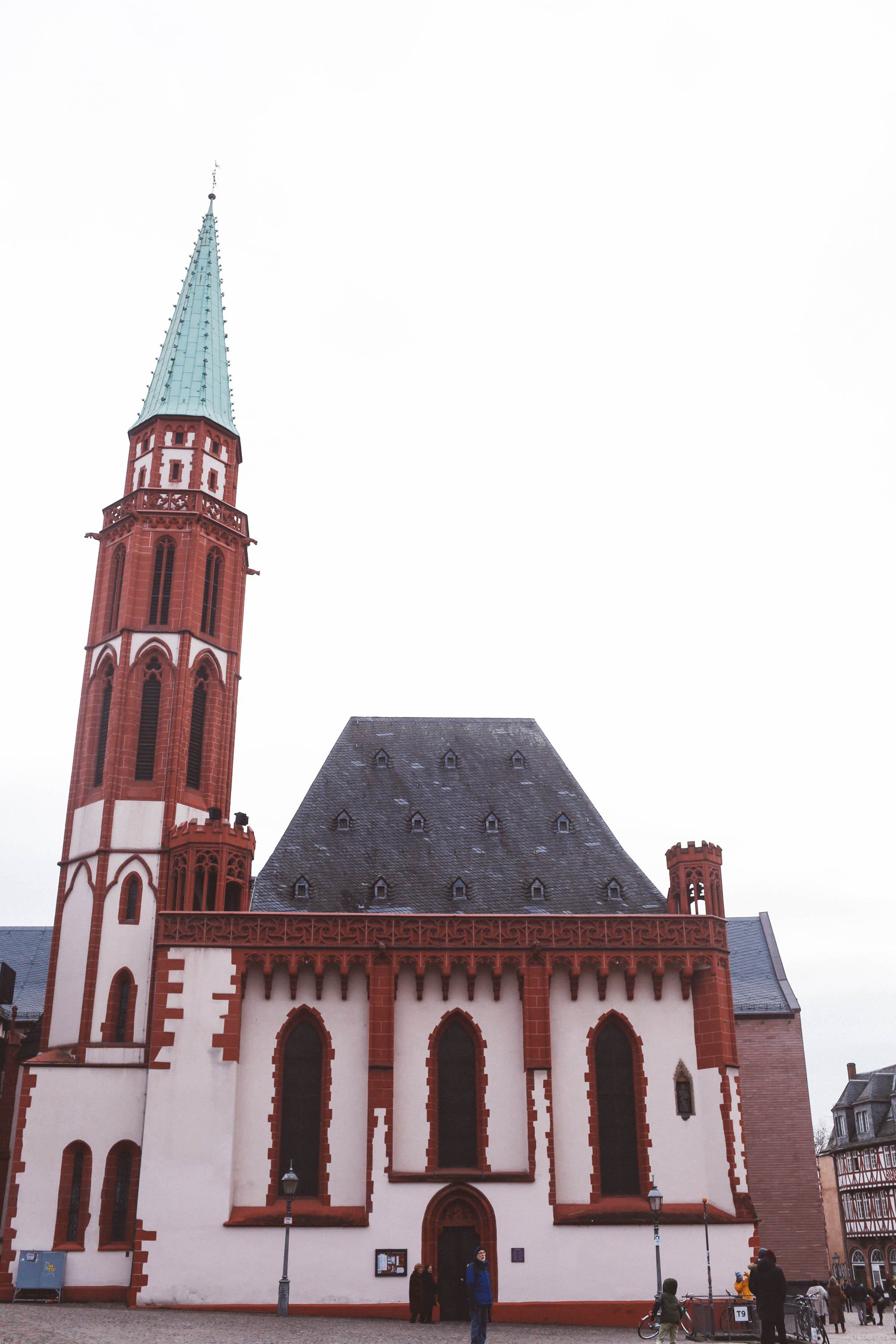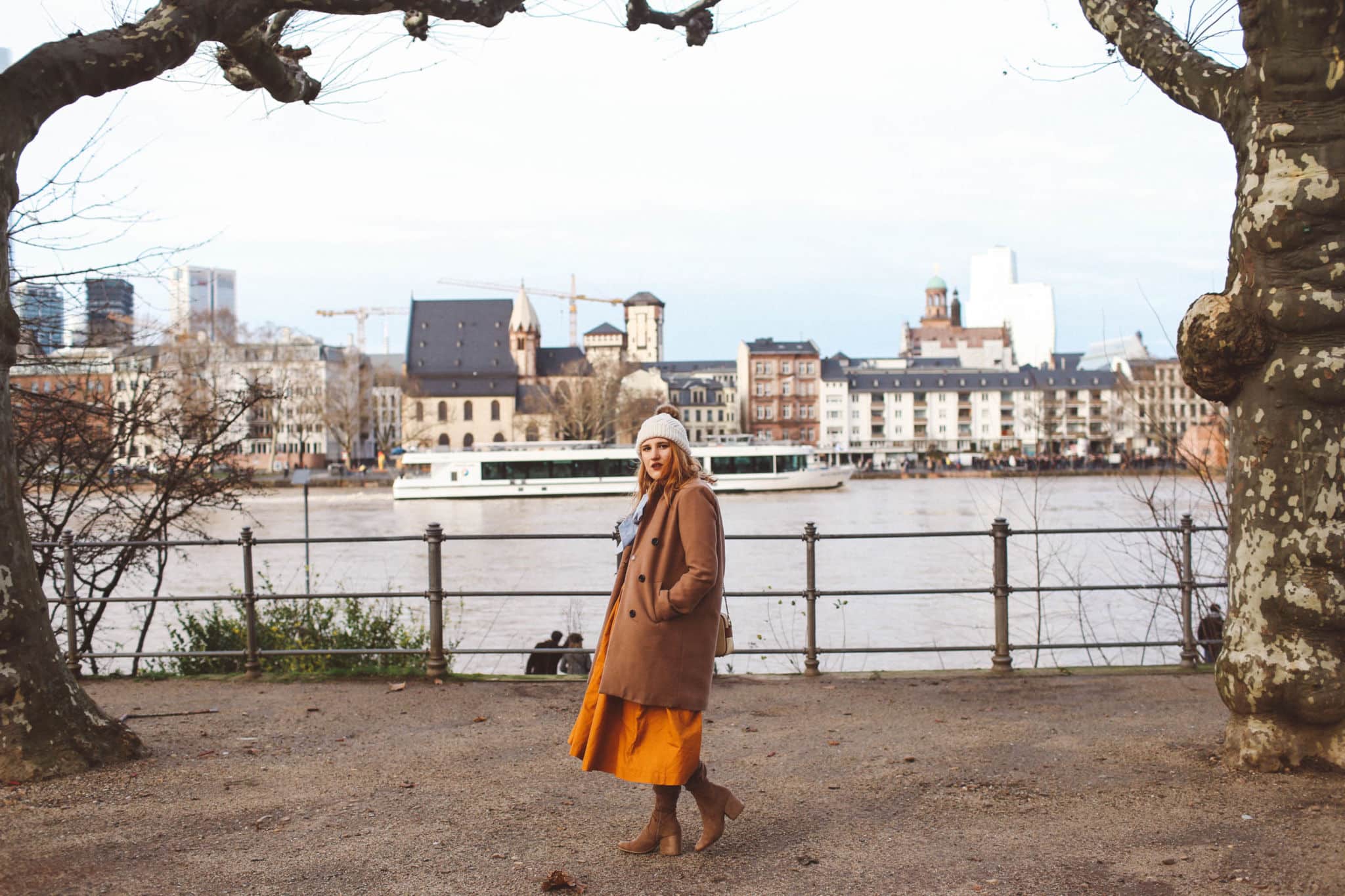 ---
If you're looking what to do in Frankfurt, I hope this guide helps you! Don't sit in the airport all day, it's a waste of an adventure. If you have any questions, leave a comment below or DM me on Instagram @thewhimsysoul and I'll be happy to help!
Pin this for later!