Waking up after a blizzard to a literal winter wonderland…cozy fireplaces, Northern Lights, statement jackets…Wintertime is so dang photogenic, don't you think?
If you're anything like me, winter is a super fun time of year to make unique photos to share to social media. But, there's that pressure of coming up with perfect winter Instagram caption! Social media captions are important for growing a following & engaging your followers.
So, I rounded up 62 genius captions about winter FOR you. They're so good, you'll want to use every single one this holiday season. It's snow joke! See what I did there?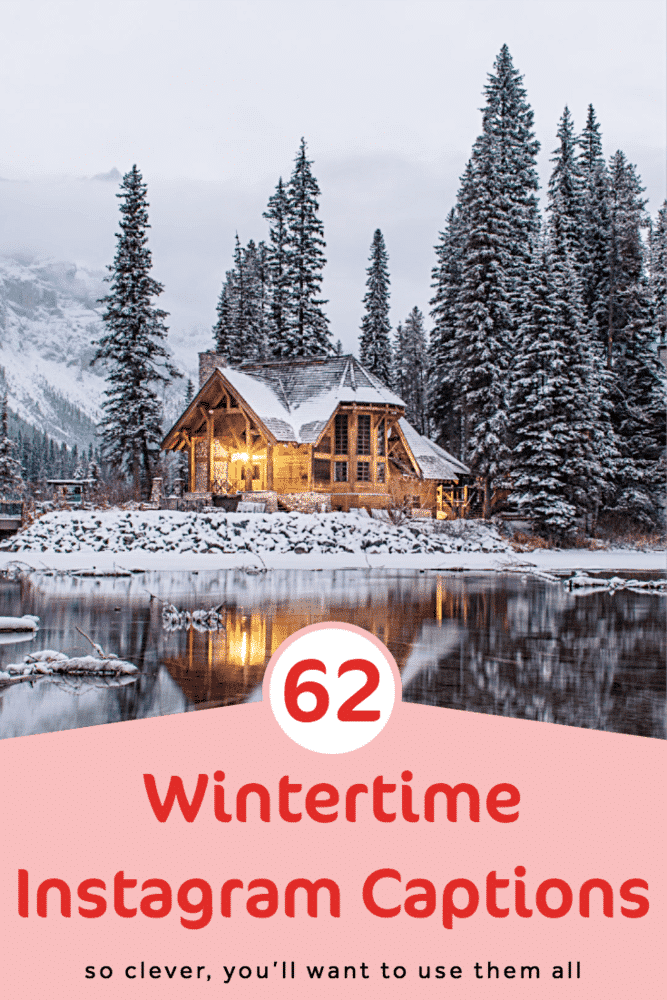 62 Winter Instagram Captions SO CLEVER, They'll Make You Laugh Snow Hard
(Apparently, my pun skills start and end with the word "snow")
I grew up in Wisconsin so taking cute pictures in the freezing cold is no stranger to me and writing clever cold weather captions isn't either. Well, until I moved to California and now I barely have to deal with temps below 40 degrees anymore. I'm spoiled!
Anyways, whether you are looking for funny Instagram captions about Frozen 2, or good Instagram captions that encompass the magical way the world looks after a snowstorm, this list is for you. Instagram is going to love you and your snow day photos!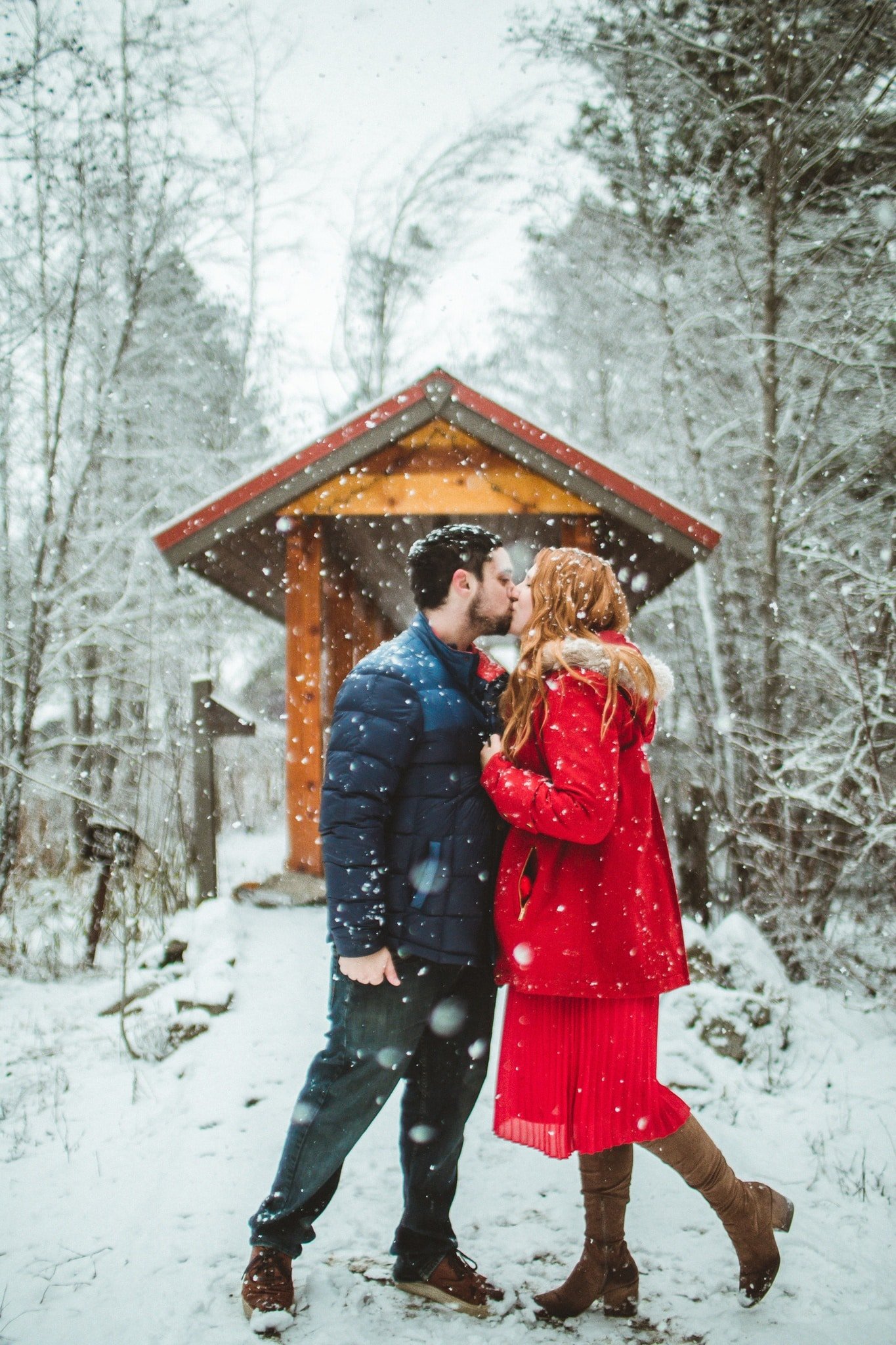 Funny Winter Captions
We're all cool kids tonight. Literally.
How does a Snowman get to work? By icicle.
When it snows, you have two choices: shovel or make snow angels.
Hot chocolate is like a hug from the inside.
I don't go ice skating… I'm not afraid of falling, I'm afraid of running into little kids.
It's colder than my soul out here.
Winter is like fall except you need five pairs of leggings instead of one…
Watch Your Step – It Could Be Your Last.
It's only cold if you're standing still.
My favorite outdoor activity is going back inside.
It's all downhill from here…
Short Winter Captions
Winter is coming.
We are like a snowflake, all different in our own beautiful way.
New Year, New Me.
Have an ice day!
It's better in the mountains.
Our hands may be cold, but at least our hearts are warm.
Just remember: Every cold day is one step closer to summer.
We go together like winter and a sweater.
Keep calm and winter on!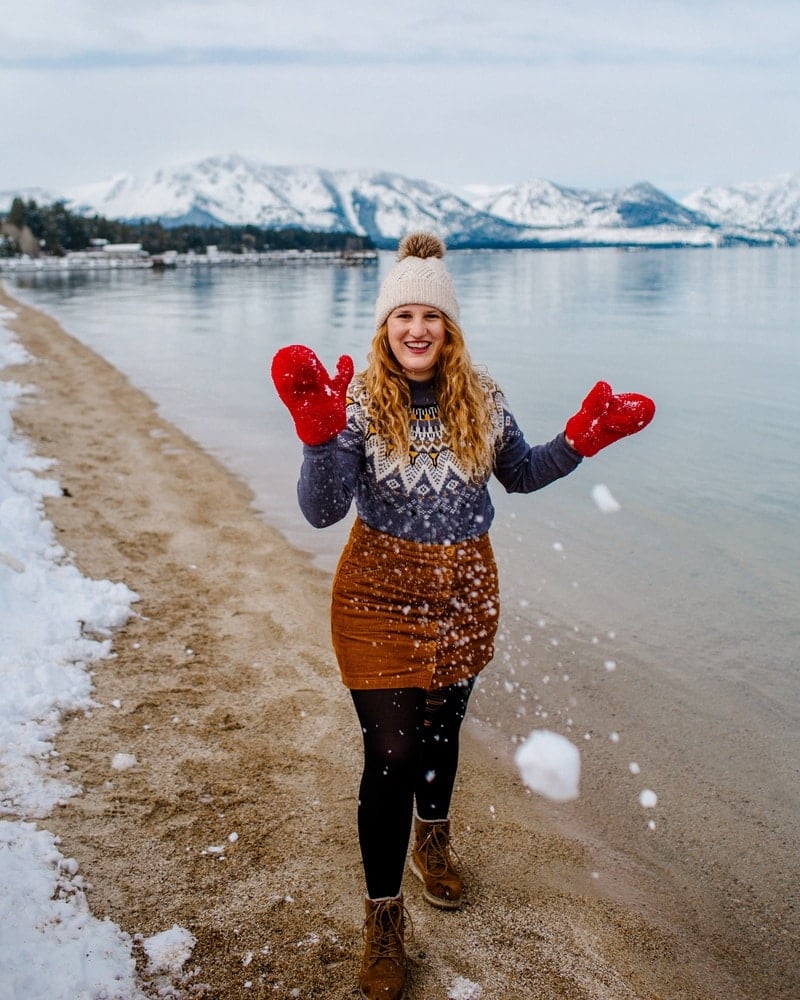 Cute Winter Captions For Instagram Selfies
It's cold outside, let's cuddle!
I'm a girl worth melting for.
Jack Frost nipping at my nose…
Winter: My new excuse for drinking more coffee.
Apologizing in advance for the things I say this winter.
The snuggle is real.
Let me melt your heart.
Winter hibernation mode on.
Tis the season to be freezing.
Snow Instagram Captions
There's snowplace like home.
The snow is sparkling like a million little suns.
To appreciate the beauty of a snowflake it is necessary to stand out in the cold.
Hot cocoa + fuzzy socks = a cozy snow day!
If you listen carefully, the silence of snow falling is beautiful
Up to snow good.
Every day I'm shovelin'.
When life gives you too much snow- make snow angels.
This weather is snow joke.
Christmas Captions For Instagram
"First, we'll make snow angels for two hours, and then we'll eat a whole roll of Toll House cookie dough as fast as we can, and then, to finish, we'll snuggle."
The tree isn't the only thing getting lit this year.
Rockin' around the Christmas tree!
Meet me under the mistletoe.
But first, let me take an elfie.
Santa Claus has the right idea. Visit people only once a year.
Gangsta wrapper
Cold Weather Lyrics & Winter Quotes
People don't notice whether it's winter or summer when they're happy.
Kiss me on this cold December night. — Michael Bublé
"No winter lasts forever; no spring skips its turn."
-Hal Borland
For people who had warm memories, winter is never cold to them. – Unknown
Walking in a winter wonderland.
"Thank goodness for the first snow, it was a reminder–no matter how old you became and how much you'd seen, things could still be new if you were willing to believe they still mattered."
-Candace Bushnell
"What good is the warmth of summer, without the cold of winter to give it sweetness. "
-John Steinbeck
"Winter is not a season, it's a celebration."
-Anamika Mishra
We cannot stop the winter or the summer from coming. We cannot stop the spring or the fall or make them other than they are. They are gifts from the universe that we cannot refuse. But we can choose what we will contribute to life when each arrives.
I hope this funny winter caption ideas you find the perfect witty caption for your next post! Wintertime always makes a super fun canvas to take unique photos with and I love playing around with the weather, style and decorations during the cold months. Growing up in Wisconsin, I know it can get a little depressing after a long winter, but there's always something cool to share to Instagram.
If you use any of these Winter caption ideas, tag me @thewhimsysoul so I can see! Now, brb, you can find me curling up in sweaters and plotting winter travels to Lake Tahoe. Or maybe Sequoia National Park. Too many good winter trips to pick from!
Find more of my Blogging Tips posts right here! Everything from how to start a blog to ways to make money on Instagram.