We just got back from our honeymoon and I'm still flying. The past 6 weeks of our lives have been a whirlwind of emotions. From the wedding to our 3-week honeymoon across 5 countries, we've made so many wonderful memories. And to keep it real – we also spent a lot of money.

If you follow me on Instagram, you probably know that I like to keep it real and share honest life moments. For newbies, Robin and I are both in our mid-20's. Robin still goes to school and we live in San Francisco, the most expensive city in the country. And we spent a good chunk of our savings on the wedding and honeymoon, so we're coming back to "budget mode" for the rest of the year. That inspired me to write this post about the #1 way to look fancy AF on a budget. I know so many of you are either also young, still at the beginning of your careers making less money, or have a habit of spending your savings on travel, just like me. Read on to learn my tips for dressing well on a budget!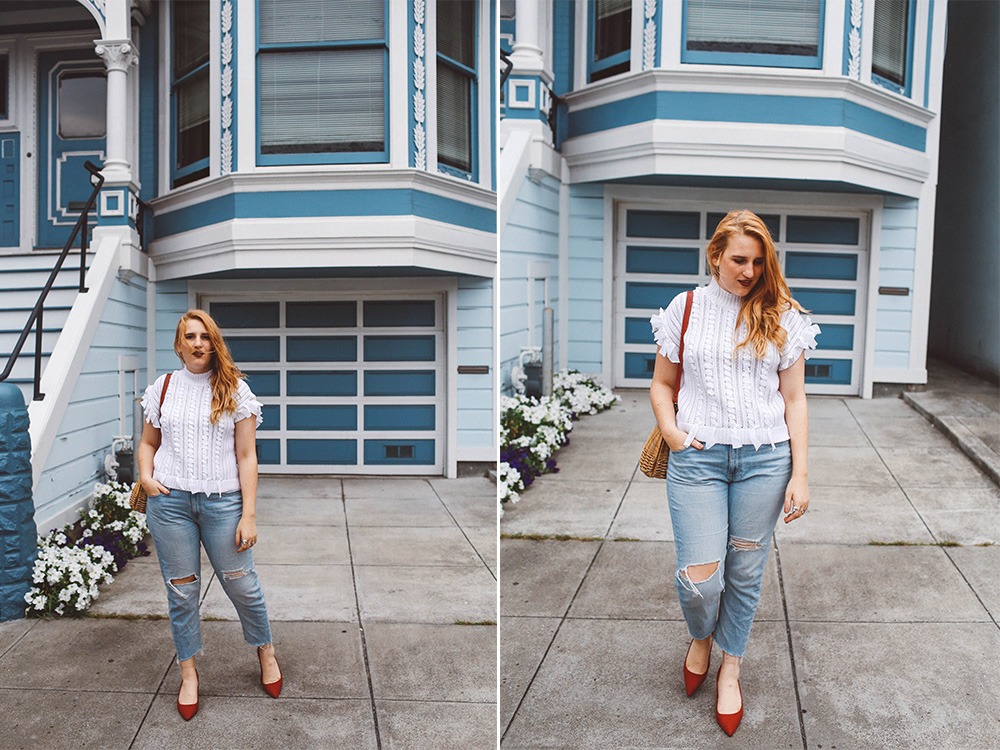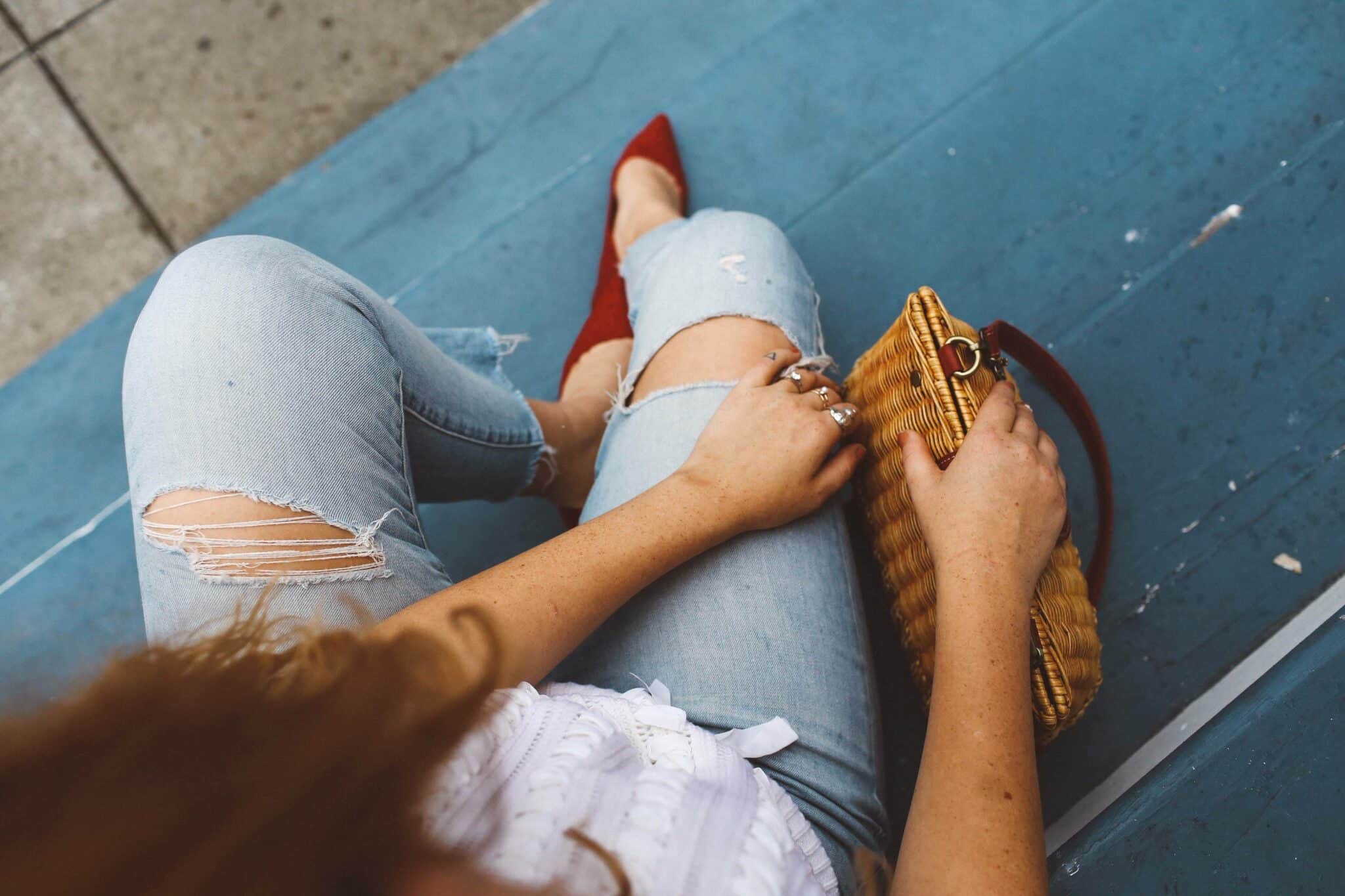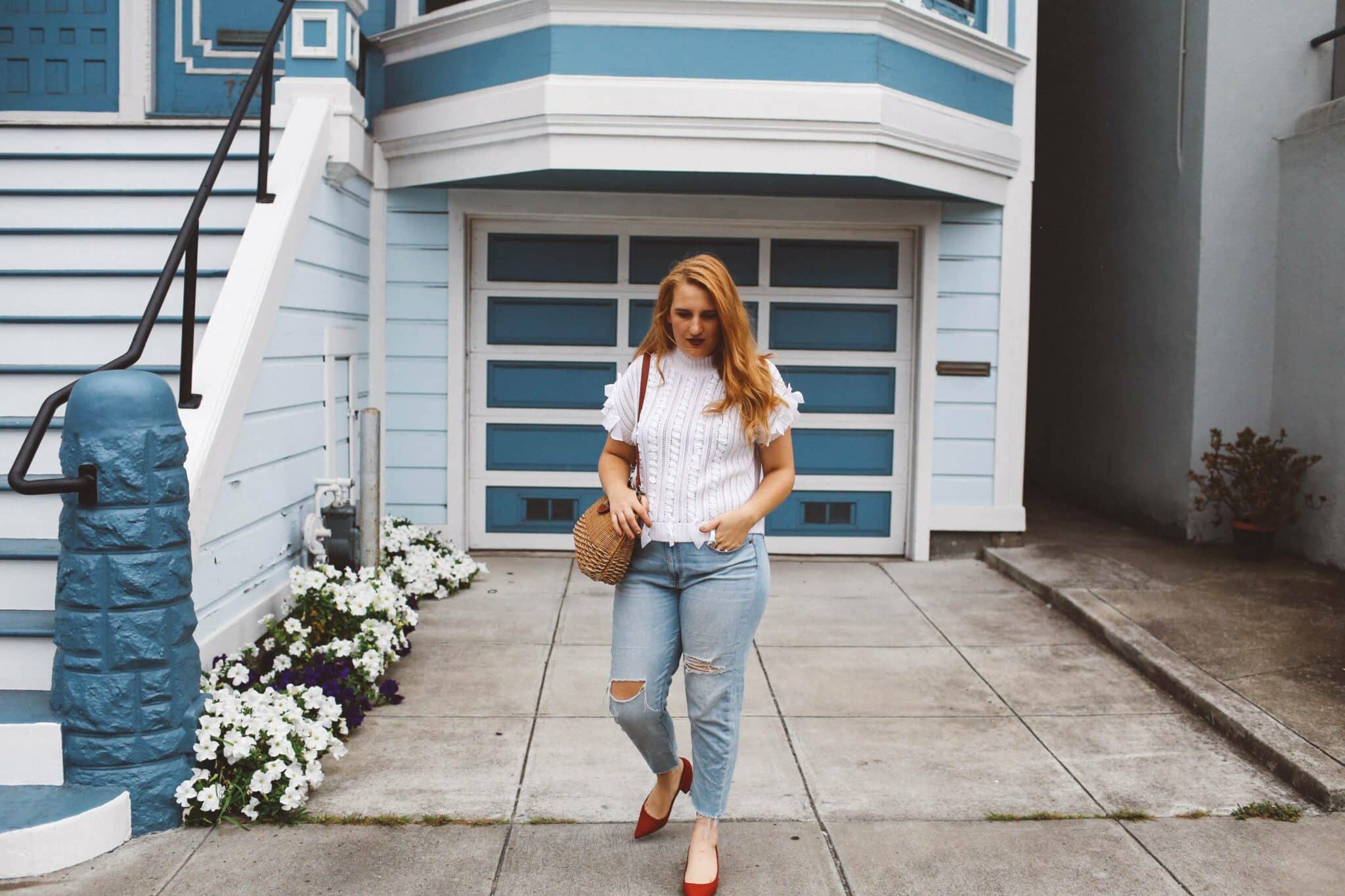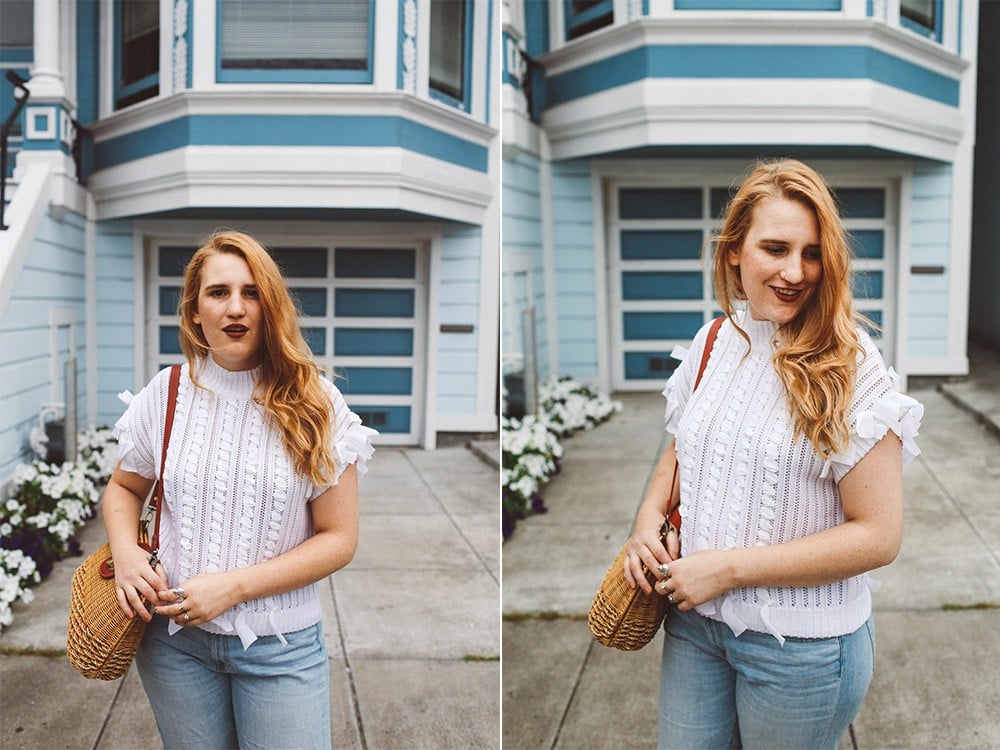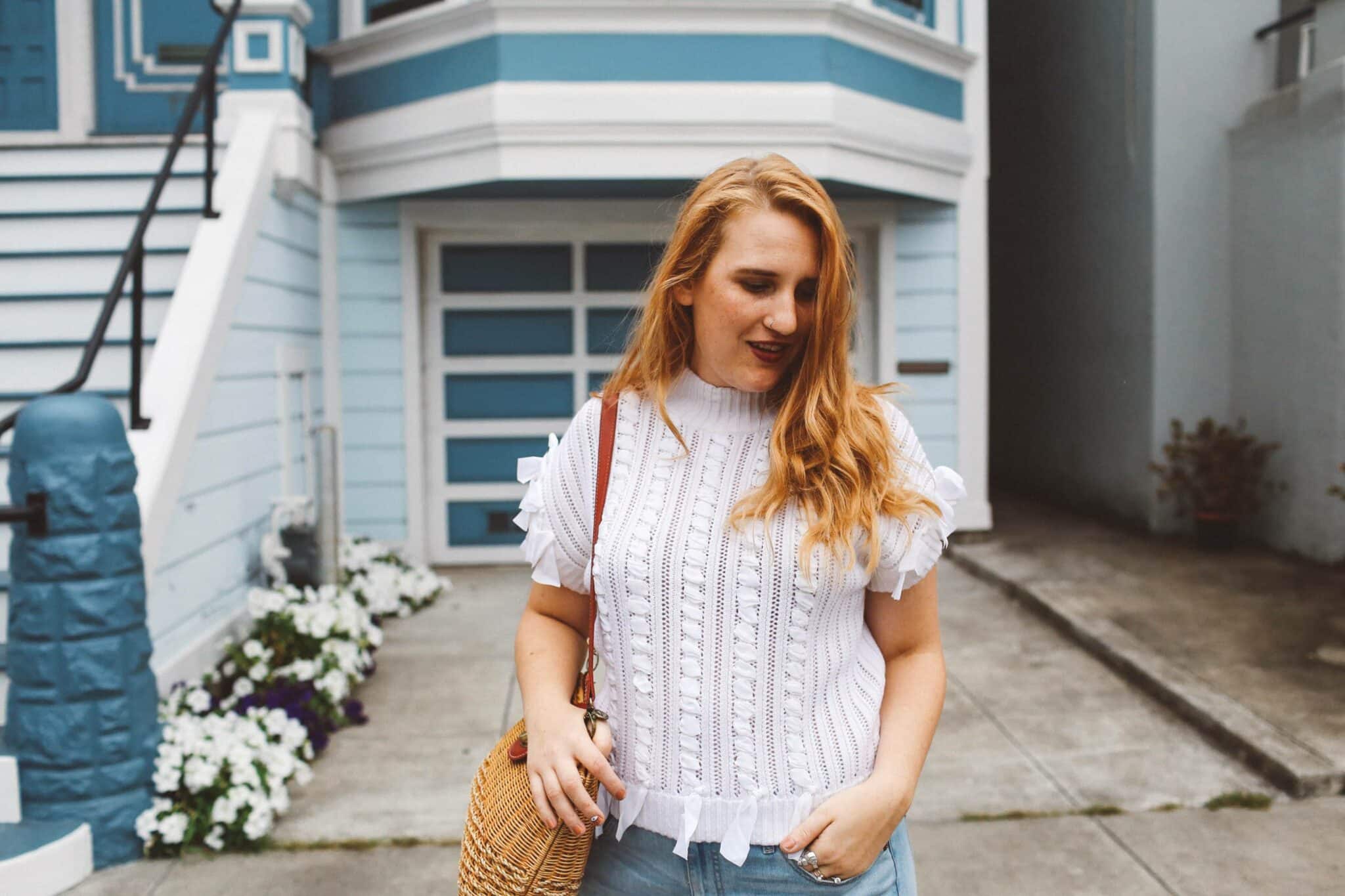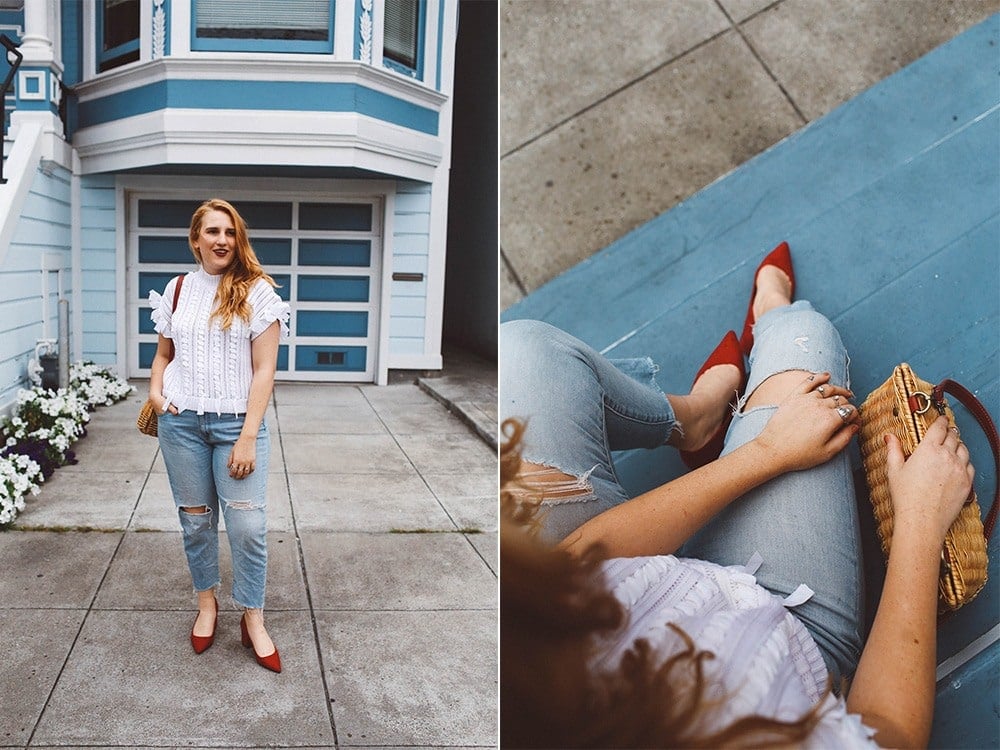 My biggest tip for looking fancy on a budget is to invest in select key pieces that are higher end, and learning to pair them with much more affordable pieces. For instance, this white sweater is from Club Monaco and is $189. It's so soft and is so well made, it's sure to last for years and years, so it's a great investment piece of clothing. But, when you're on a budget, you can't spend $200 on your sweater..and your pants..and your shoes…and your purse. You get the drift. Instead, I love collecting investment pieces/forever pieces, like soft sweaters, little black dresses, well-made jeans, etc and pairing them with fast-fashion clothing for everyday wear. It's the perfect way to look great all the time and stay updated with current trends.
Here, I paired this dreamy bow sweater with Uniqlo jeans ($30), red heels from GoJane ($19) and a straw purse (similar here, $44). Overall, it's a casual outfit, but the quality of the sweater and the red pops from the heels and the purse combine to make this outfit feel fancier. When looking to build your own affordable, yet stylish, wardrobe, start with key forever pieces. Focus on pieces that aren't too trendy, are well made and are made from great fabrics (texture is everything!)
Now, what are you waiting for? Go get styling!