Hey, curvy ladies. Remember back in the early 2000's when gaucho pants were really in style? Magazines were always reporting on them and while I can't recall the magazine title, I do recall finding one article that was incredibly body shammy. To sum it up, this writer was very adamant that plus size and curvy woman should steer far, far away from gaucho pants, or any type of pant that sat higher on your waist or flared a bit on the bottom.
If you've been reading Whimsy Soul for a while, you know that I'm a firm believer in wearing clothing that make you feel confident and ignoring what fashion people in nice New York offices say you can and can't wear. But, teenager Kara totally believed this article and I stopped wearing my beloved gaucho pants I found in Peru and now wish I still had them to wear today.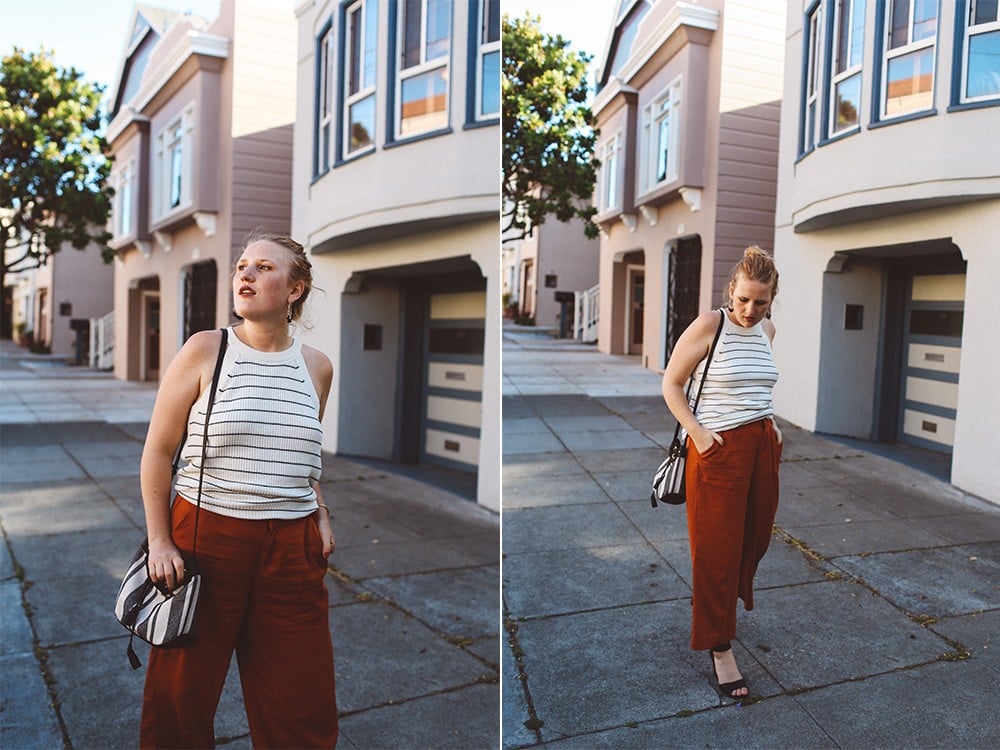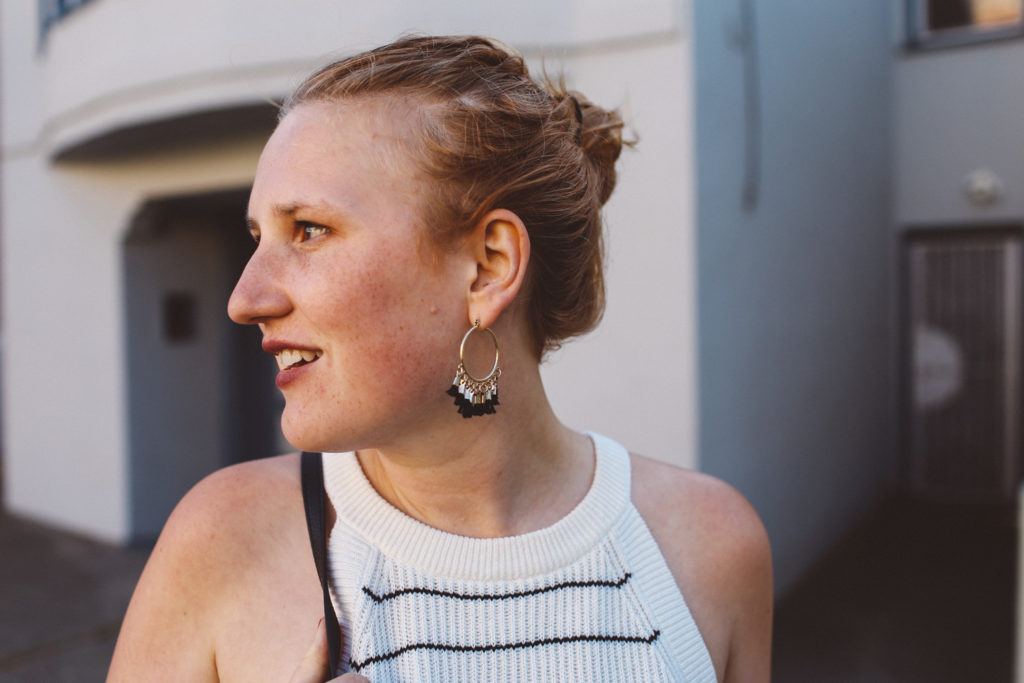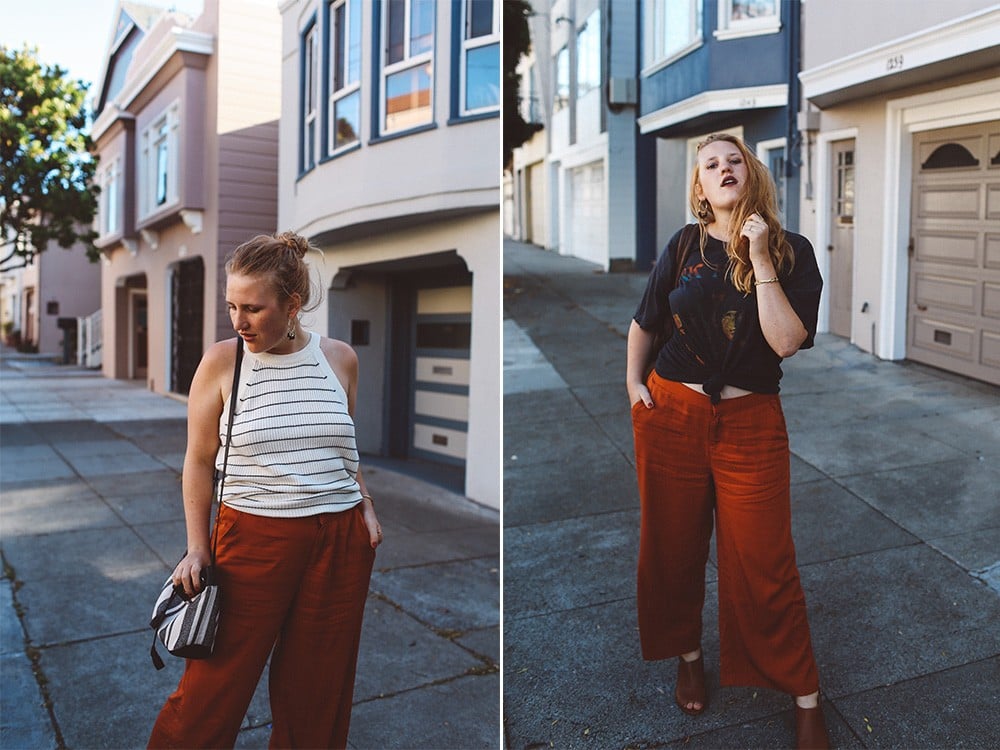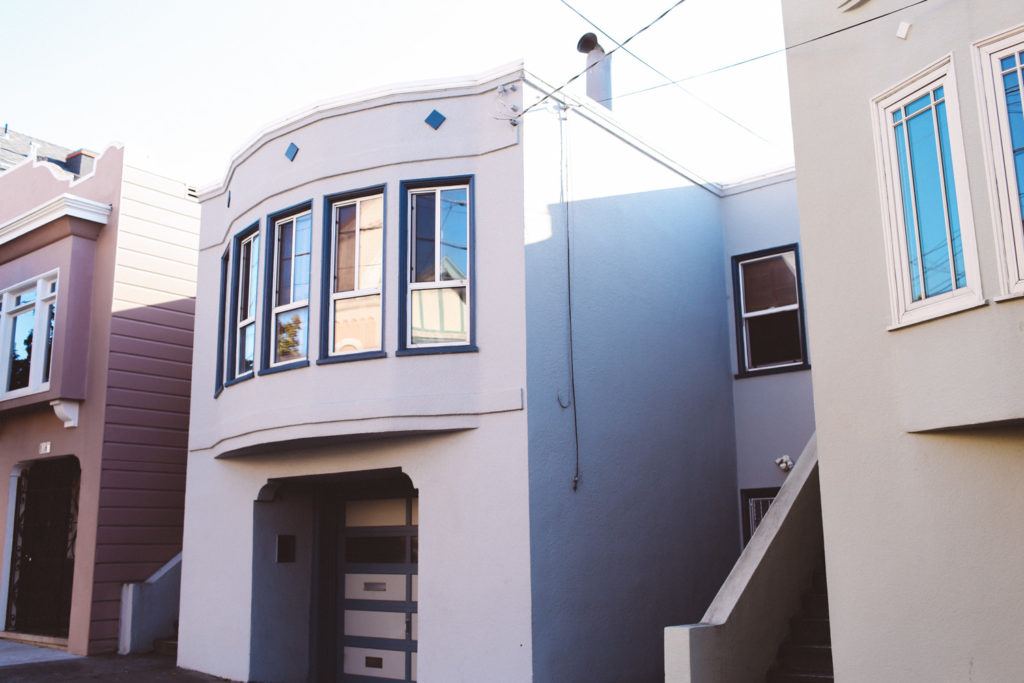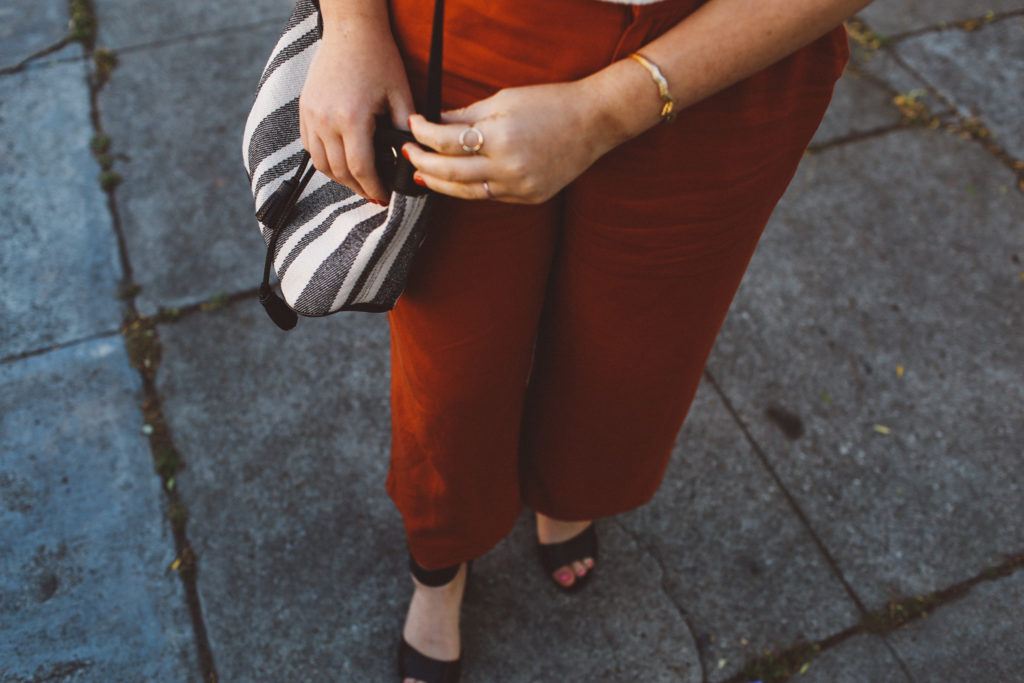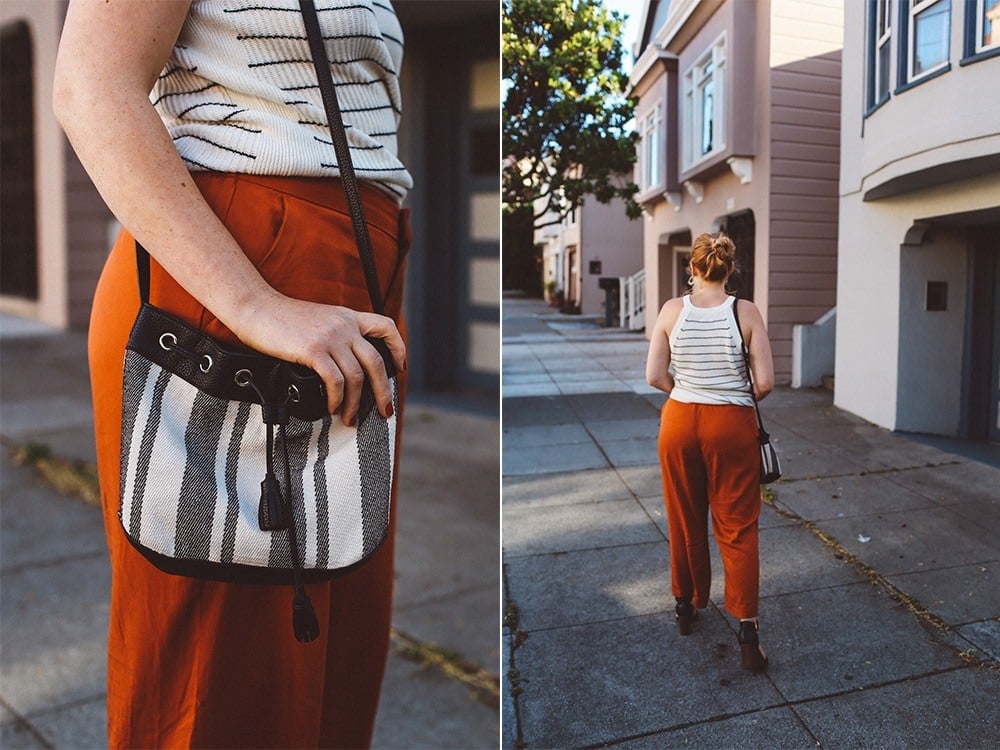 But 25-year-old Kara? Guys, I'm back on the pant train, this time around I'm crushing hard on culottes. They're the upgraded, mature version of gauchos. Still comfy and still breezy, but more streamlined for a better fit. What I love most about culottes is how they can be dressed up with a nice top and heels, or down with a t-shirt and flats. Also, did I mentioned they are uber comfy? Ya curvy girls can totally relate – tight pants are the worst at the end of a long day. I'm so over being pinched by my clothes! That's why culottes are my new favorite type of pants. Since I had a narrower waist, I like to wear my pants higher, but there are culottes that will hit you at whatever point on your body flatters you best (learn more about that in this post here).
So in the spirit of body positive and being drunk on culottes,  I've rounded up 10 of my current favorite culottes for you to try. I'm wearing a pair from Old Navy… the top, earrings, and purse are also from Old Navy. Opps, you also stumbled across by other new addiction.
Stay sexy, ladies!
Shop My Outfit